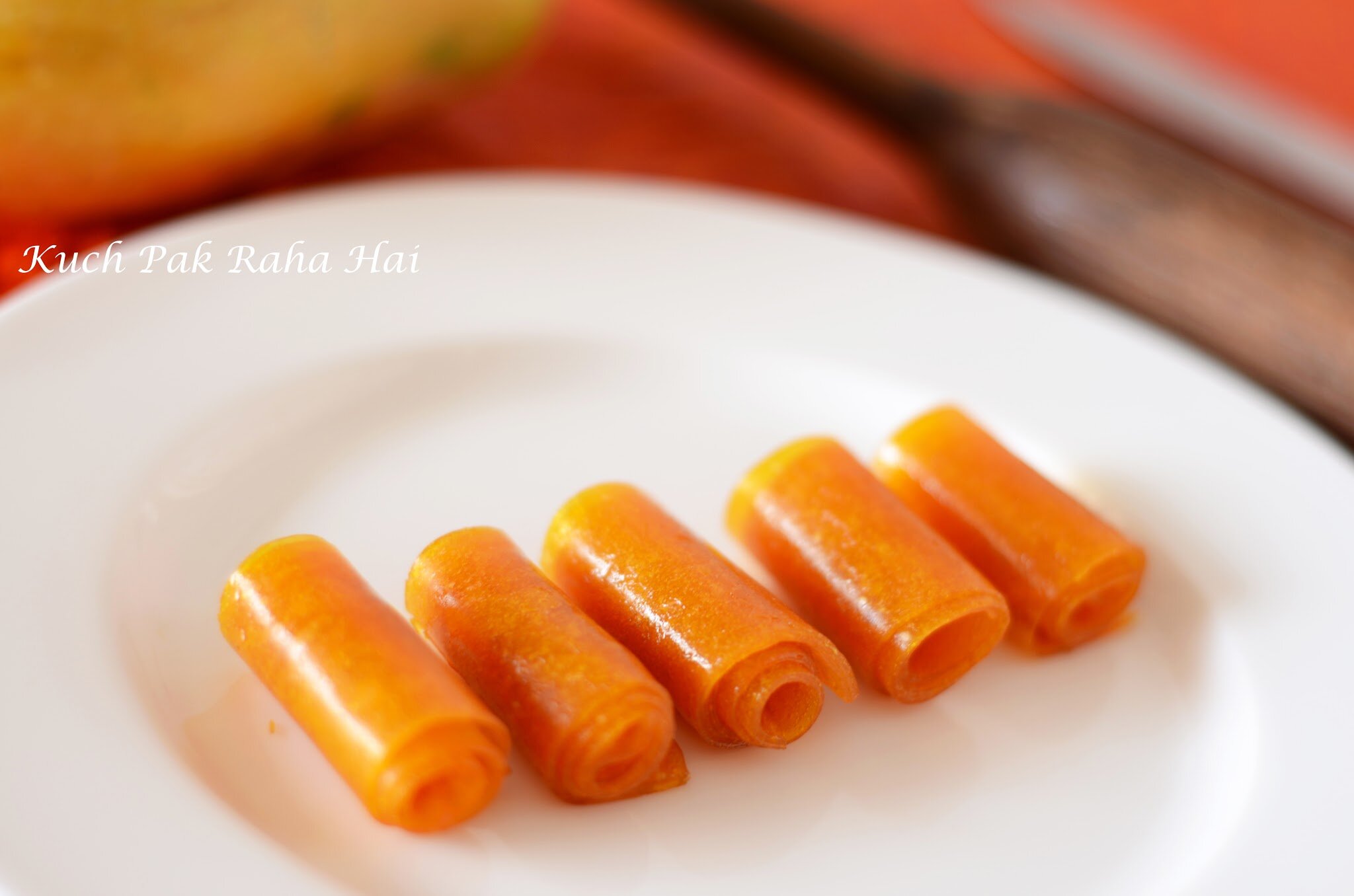 Mango Fruit Roll Ups
Fruit Roll Ups are basically fruit based snack in which fruits are pureed, dried, cut and rolled into pieces. The drying part can be done using sunlight, dehydrators or even using oven. These are also called Fruit leather.
Today I am going to share a very simple Fruit Roll ups recipe. This recipe requires no cooking and no baking. I have shown the method for two fruits – Kiwi and Mango (I just love mangoes). You can use other fruit like strawberries, raspberries or peach. No artificial colours and preservatives are added to it.
It is sultry hot these days in almost every state of India. The temperatures are soaring up to 45 degrees Celsius in some states including where I stay. People are sharing some really funny and unbelievable videos across Internet where there are making omelette or frying papad on the heavy stones in afternoon which are kept directly under sunlight without using fire or anything (Can you believe that :-/ ). I also wondered why not make good use of these summers and especially this blazing sun. After all, someone has rightly said "When life gives you lemons, make lemonade" :D. My version would be:
"When life gives you summers, make Fruit Roll Ups 😉 "
I tried making Fruit roll ups by keeping the pureed fruits directly under sun and you can see yourself I got these delicious rolls just in two days .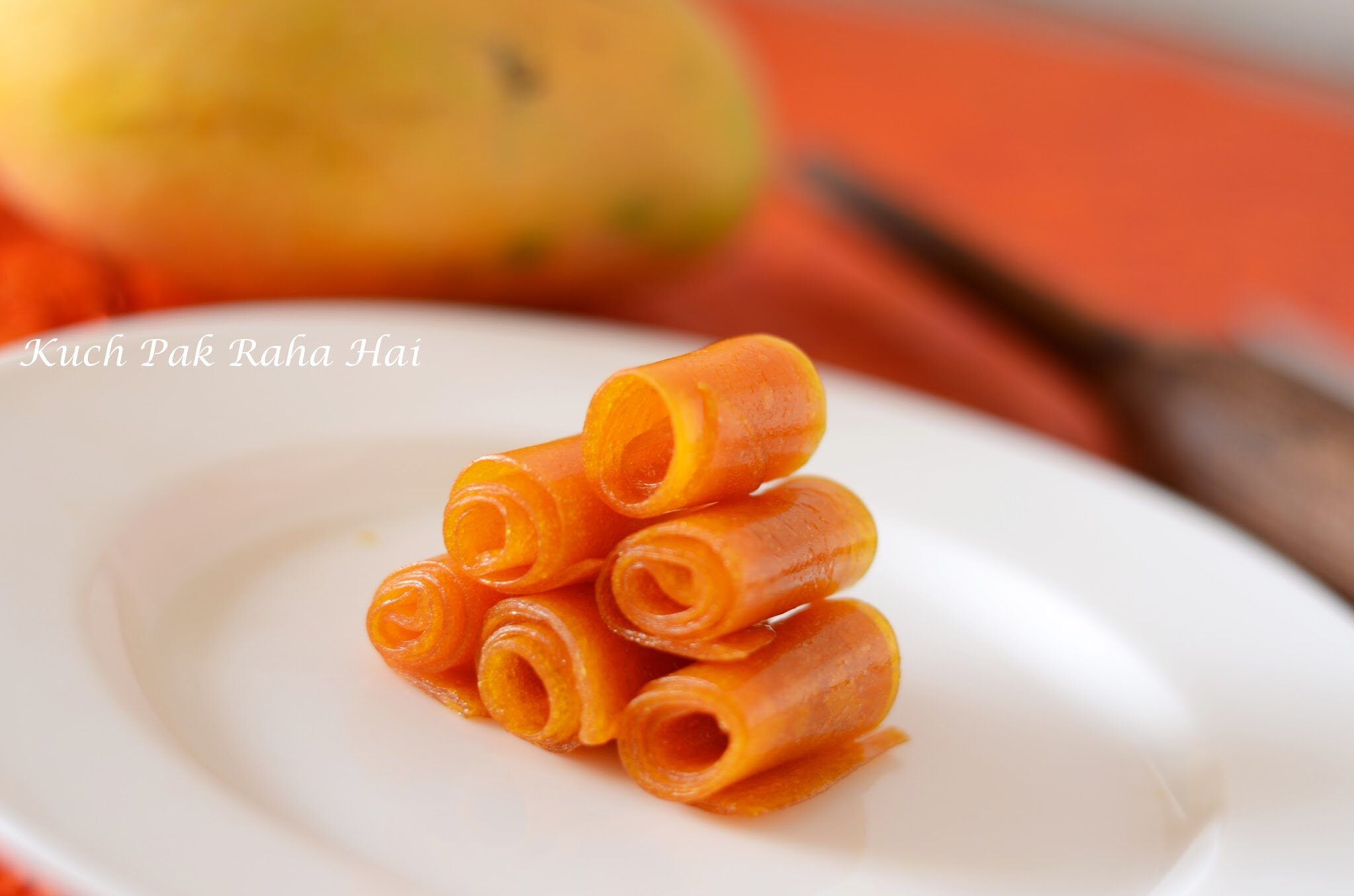 I really liked the idea of making fruit roll ups especially as healthy snack. It is a kids friendly recipe as it is neither strong in terms of flavours nor it contains added colours and preservatives. It is fuss free way of making them eat fruits. It can be given in kids tiffin or even adults can carry it in their snack boxes. You can even use these recipe if any of the fruits you bought is too sour and cannot be eaten directly.
I am using sugar here as my kiwis were really sour. If the fruits are sweet enough you can lessen the amount of sugar or replace it with homey. Adding lemon is also personal choice. I like the tanginess it gives in every bite. The Fruits Roll Up recipe is really easy and makes for wonderful kids activity in summers.
Hope you would like this yummy Fruit Roll Ups recipe.
List Of Ingredients: (Makes 5-6 Rolls)
Fruit Pulp- 3/4 cup
Sugar-1/4 cup (can be adjusted as per your own taste)
Lemon Juice -1 tsp
The fruit pulp and sugar are taken roughly in ratio 4:1 which means four parts of fruit and one part of sugar. You can even us honey instead of sugar. If the fruit is already sour, you can skip lemon juice.
Steps to Prepare:
Step1:
Wash and peel the fruit. Chop it into small pieces.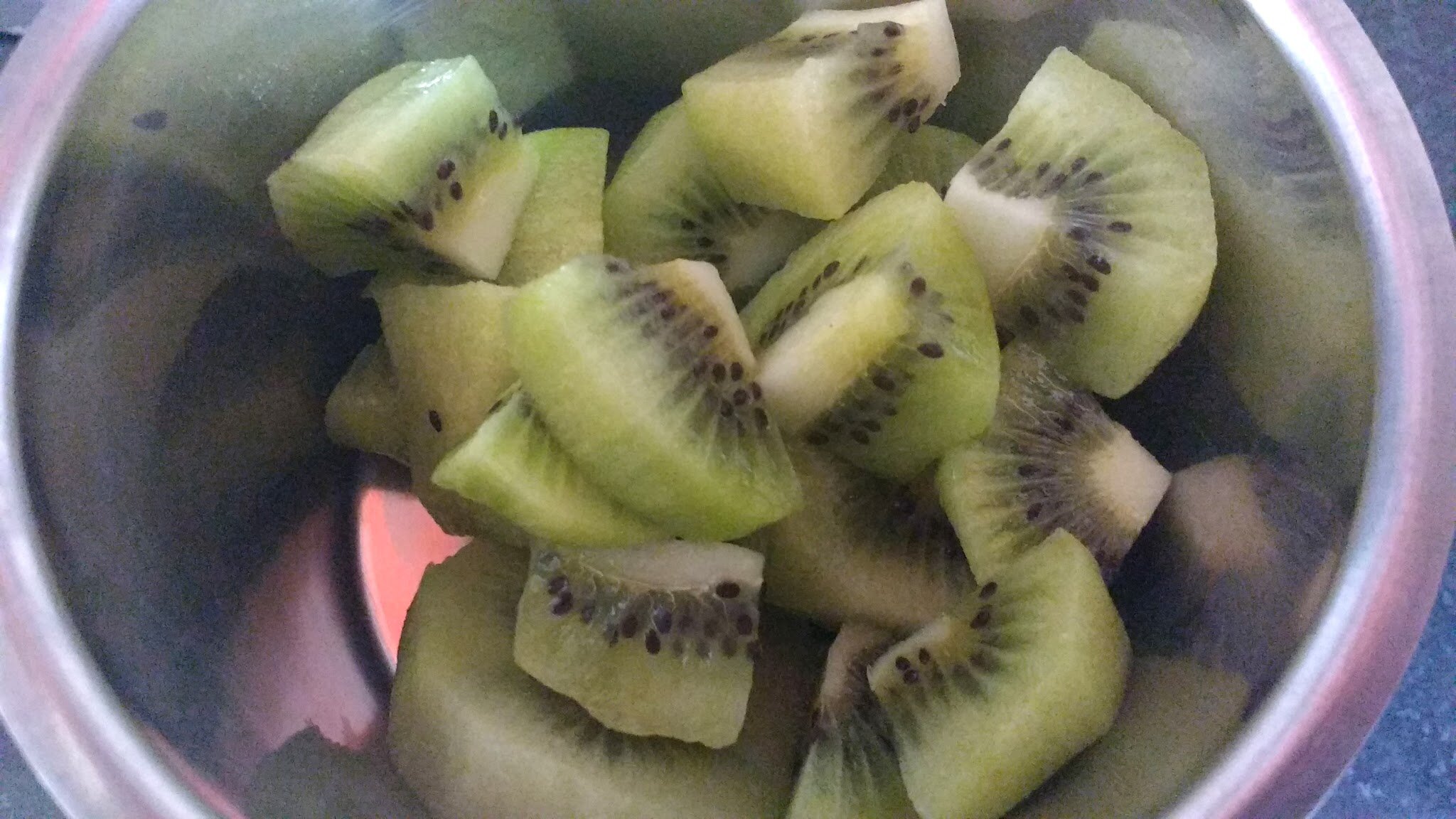 Step2:
Blend the fruit in a food processor or blender to make its thick uniform puree.
Step3:
In a non stick pan add fruit puree and sugar. Cook it on low flame for 5-7 minutes.

Keep stirring the puree. We have to heat it till it reaches sticky consistency. The main purpose here is to evaporate excess water.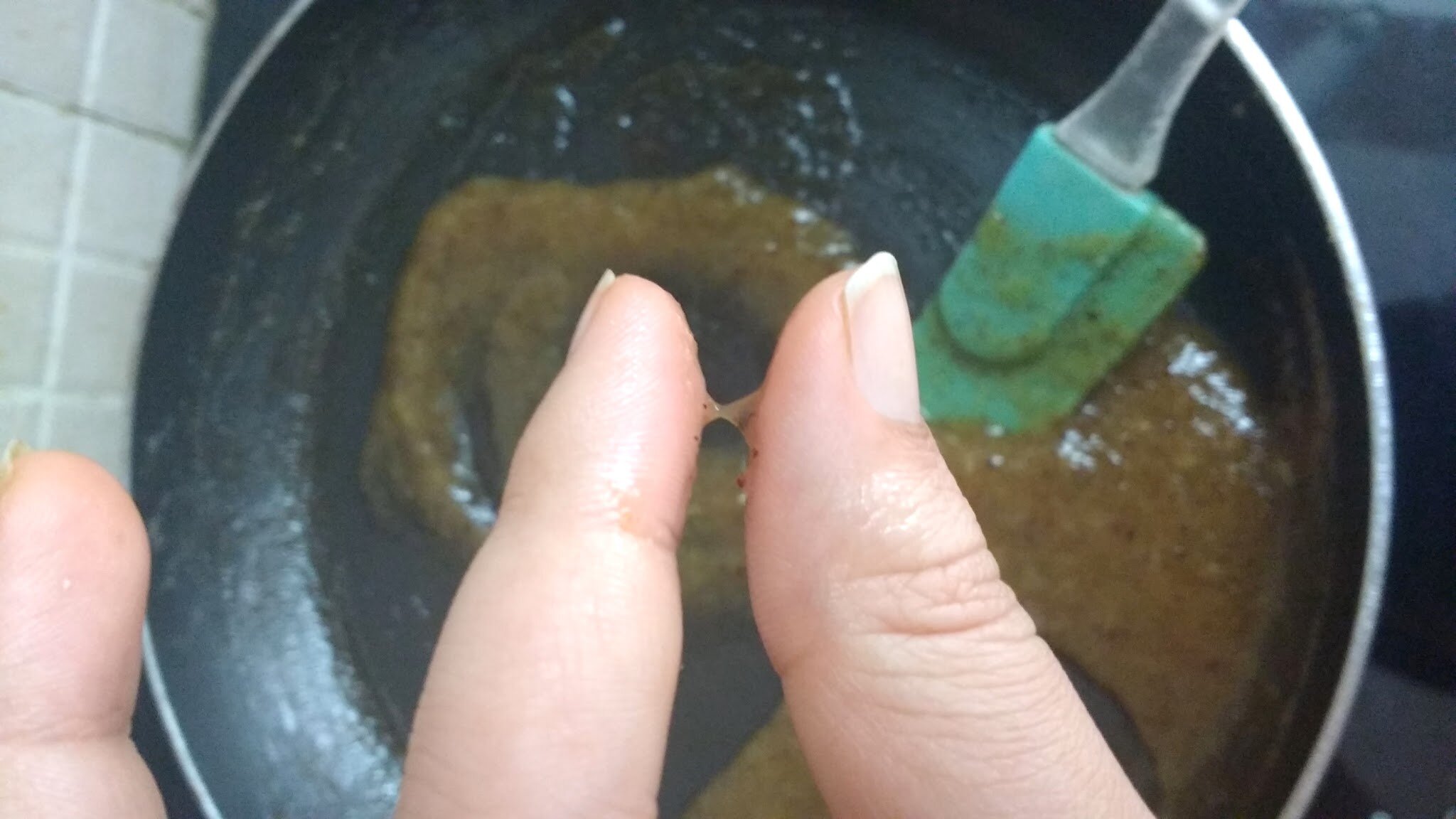 Step4:
Line the tray or cake tin using parchment paper. Brush it with some oil.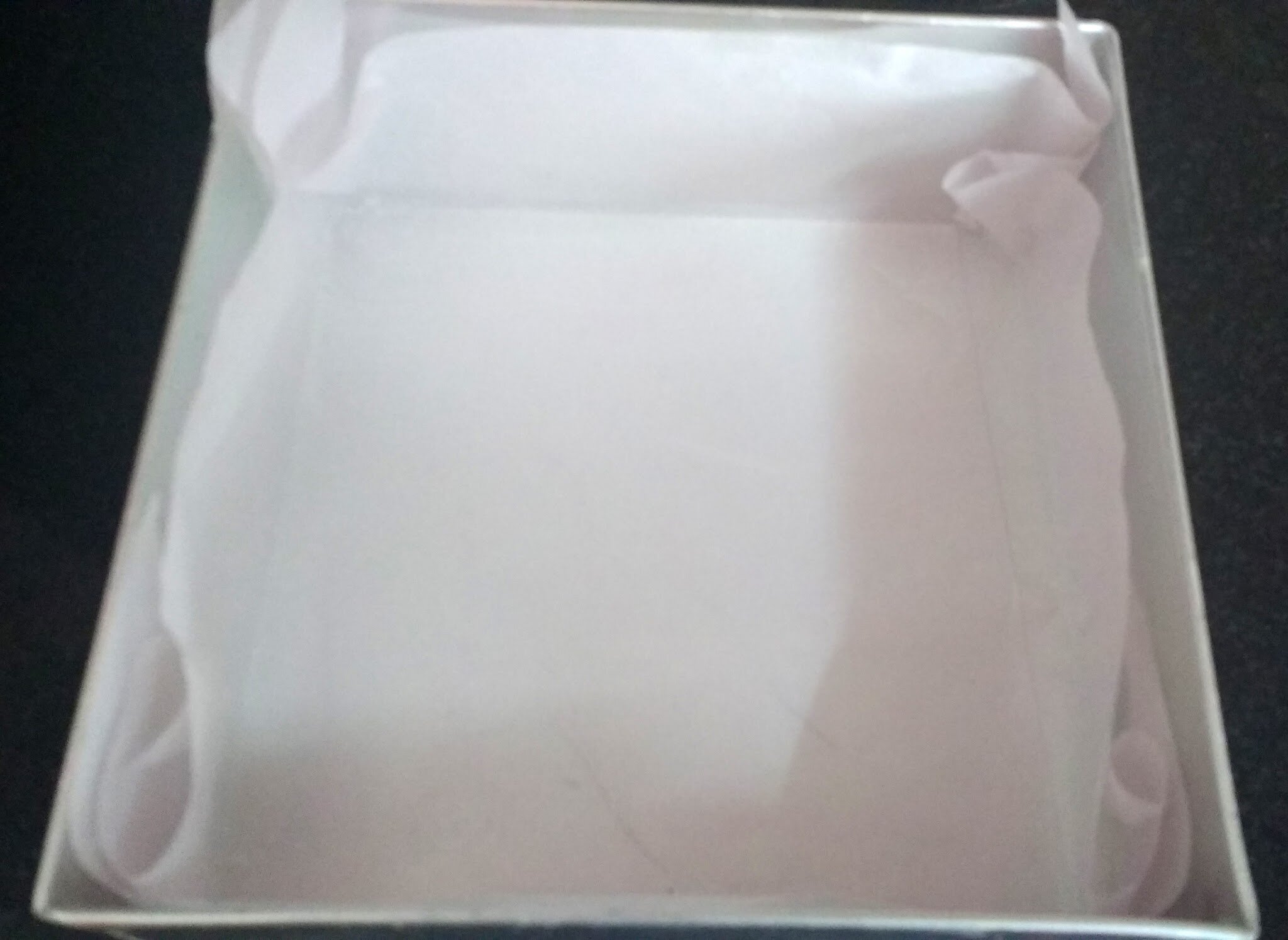 You can also skip parchment paper altogether and grease the tin directly using oil/butter.
Step5:
Transfer the puree mixture in the greased tin/tray. Spread it into even layer using spatula.
I tried both the ways-lining the tin using parchment paper and secondly oiling the tray directly.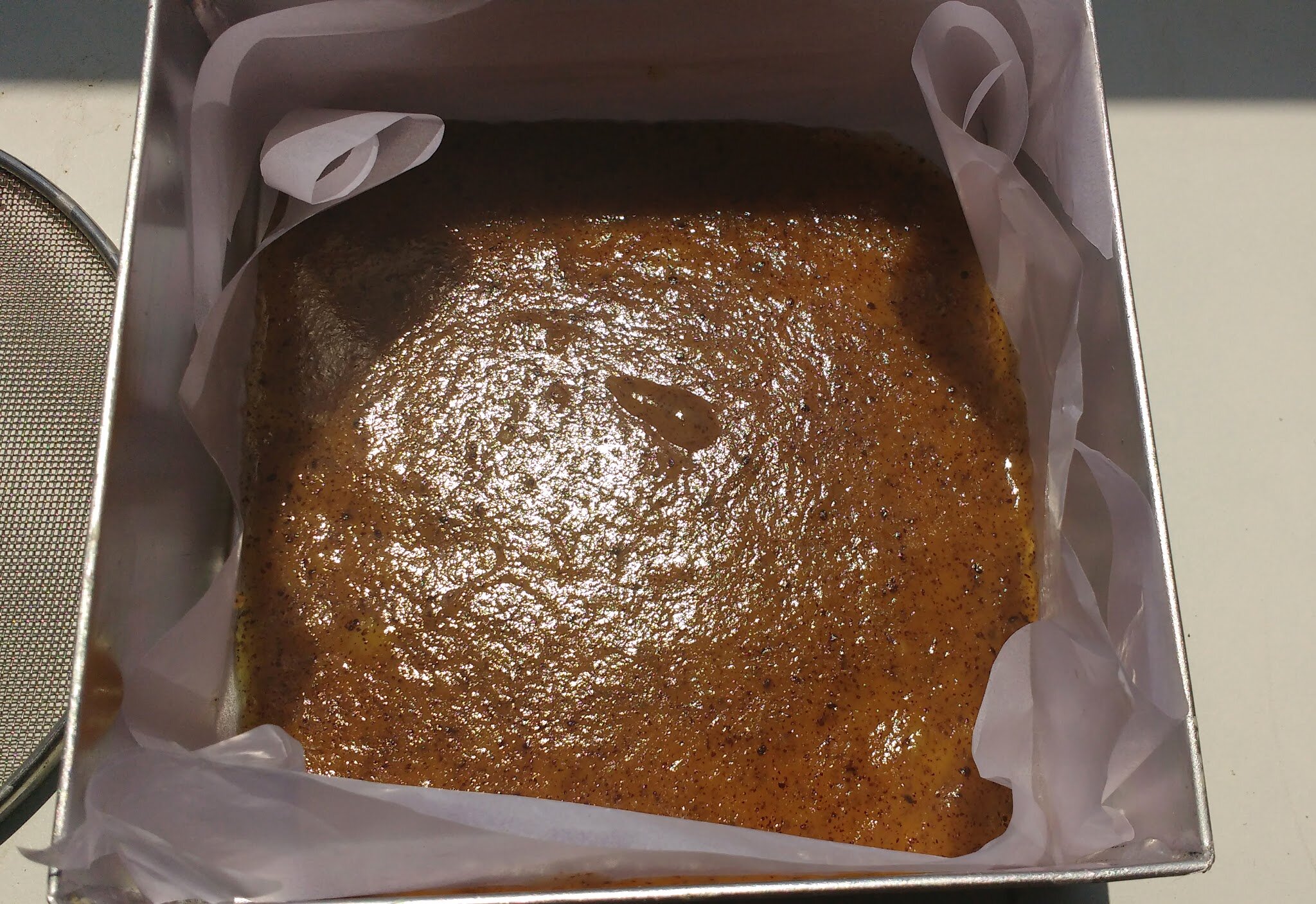 Kiwi puree
Personally I felt parchment paper is not required. You can directly transfer the fruit puree after greasing the tray.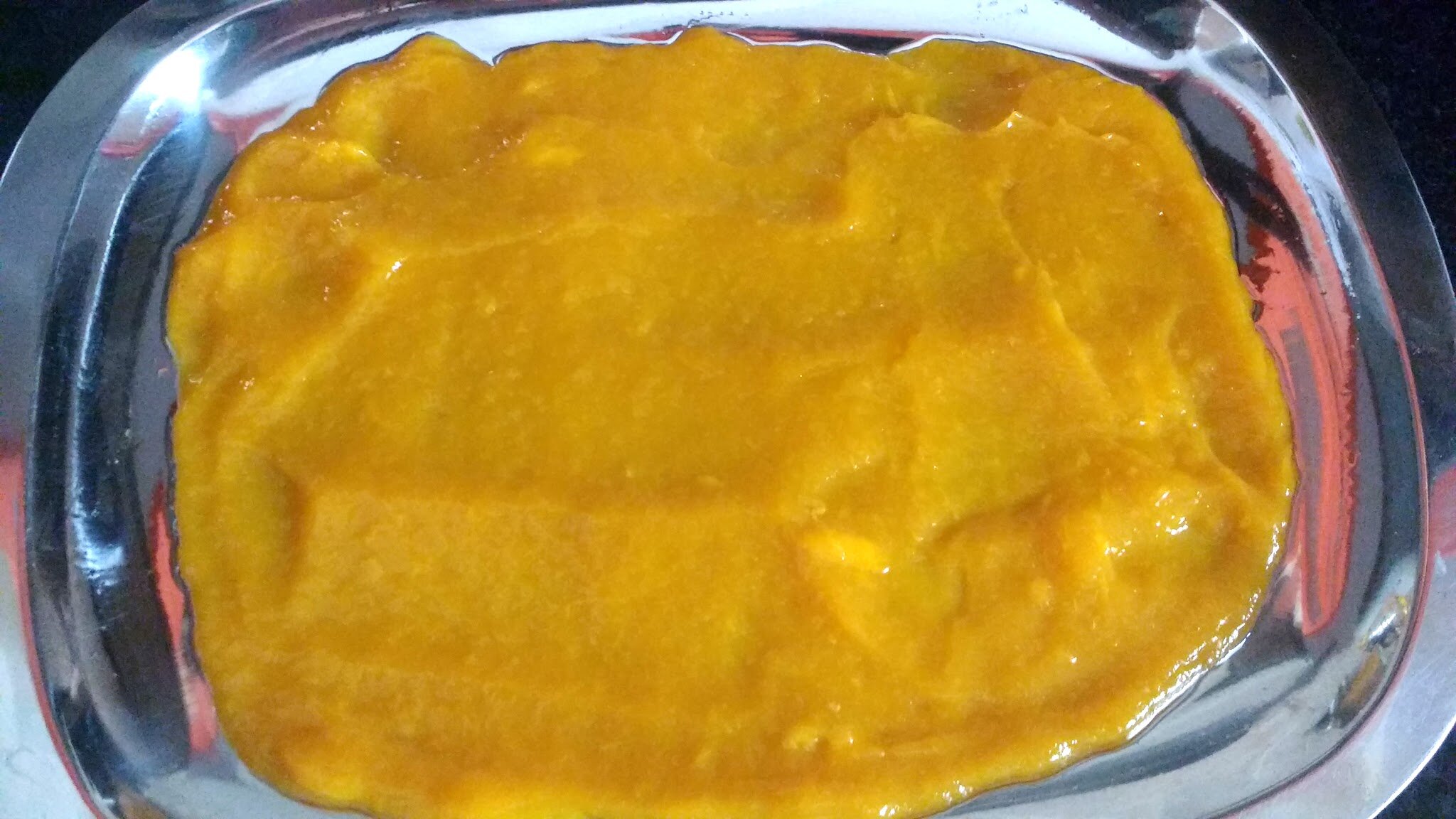 Mango Puree
Step6:
Keep it in sunlight for 1-2 days. The outside temperature was touching 44 degrees Celsius in afternoon when I kept this tray outside, so you can easily guess how hot it should be outside for cooking these roll ups under sun.

Kiwi Mango
Step7:
Check the surface of fruit roll up with your fingers. When it is not sticking to your finger and there is no liquid part left, you know it is ready.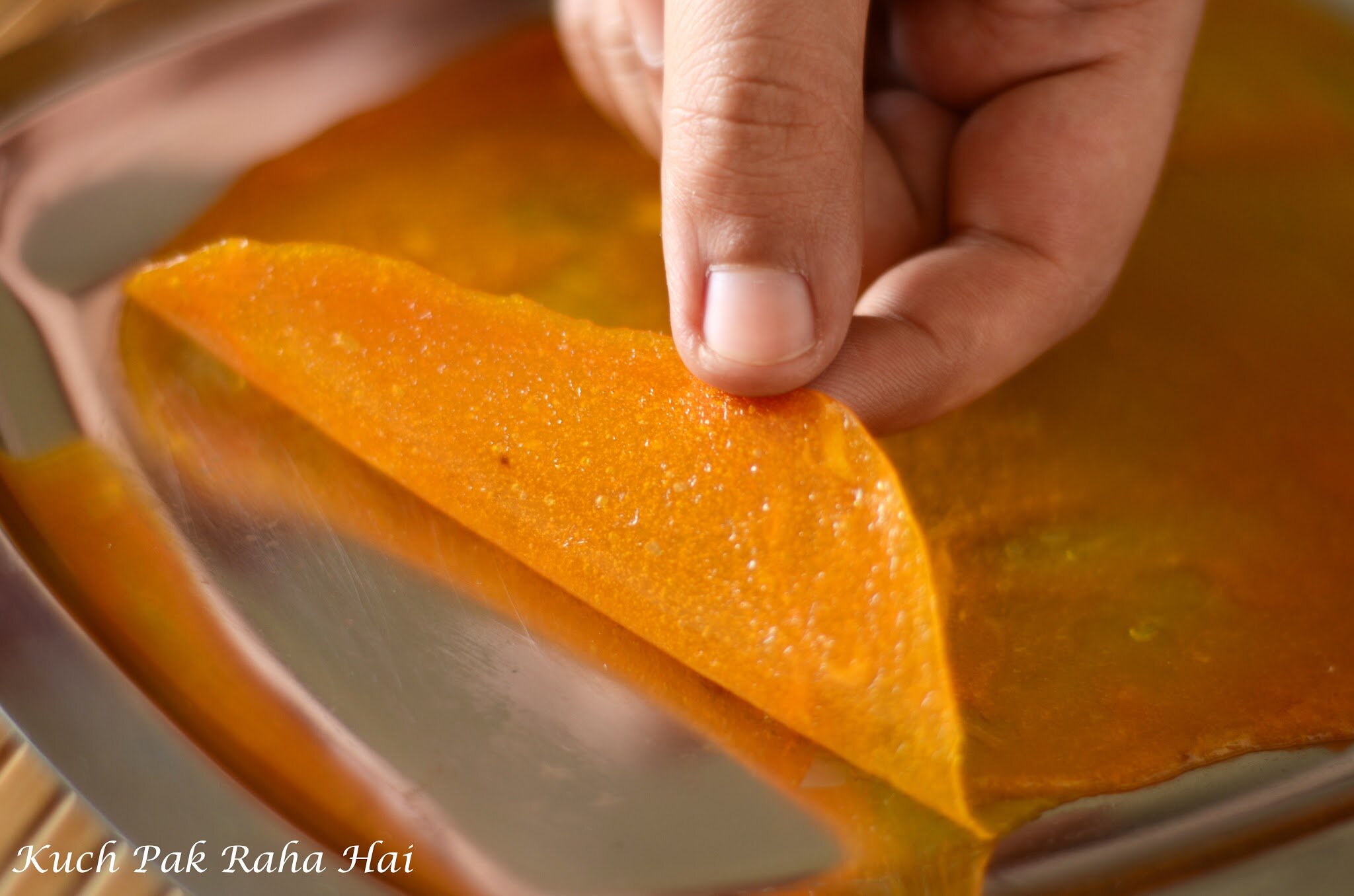 Step8:
Make straight cuts into these dried fruit sheets using sharp knife. Start rolling them gently.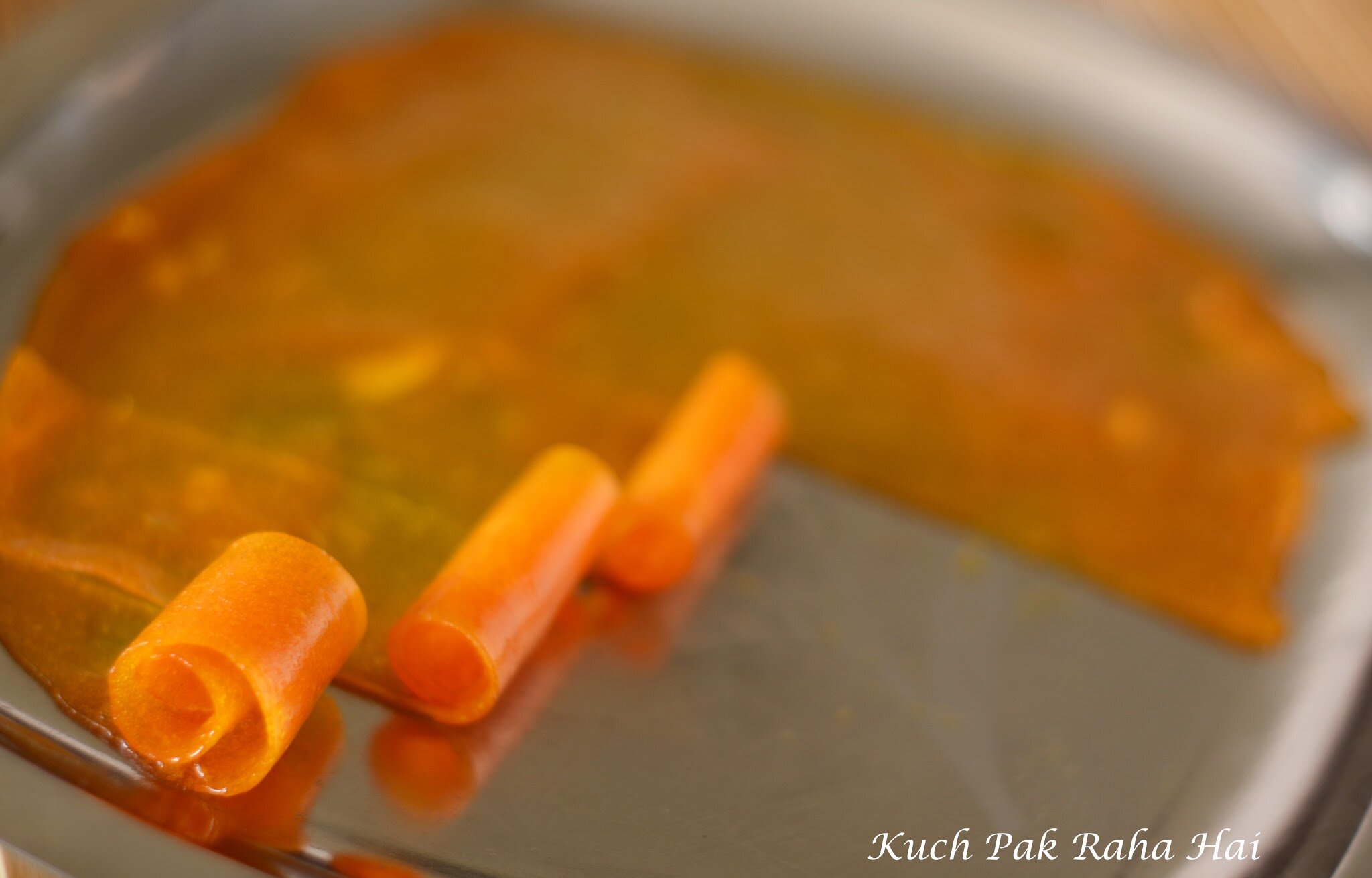 Enjoy these yummy sweet & sour Fruit Roll Ups 🙂