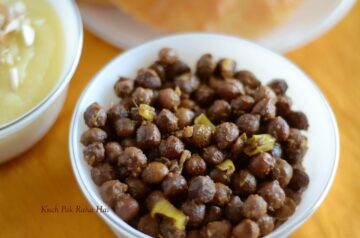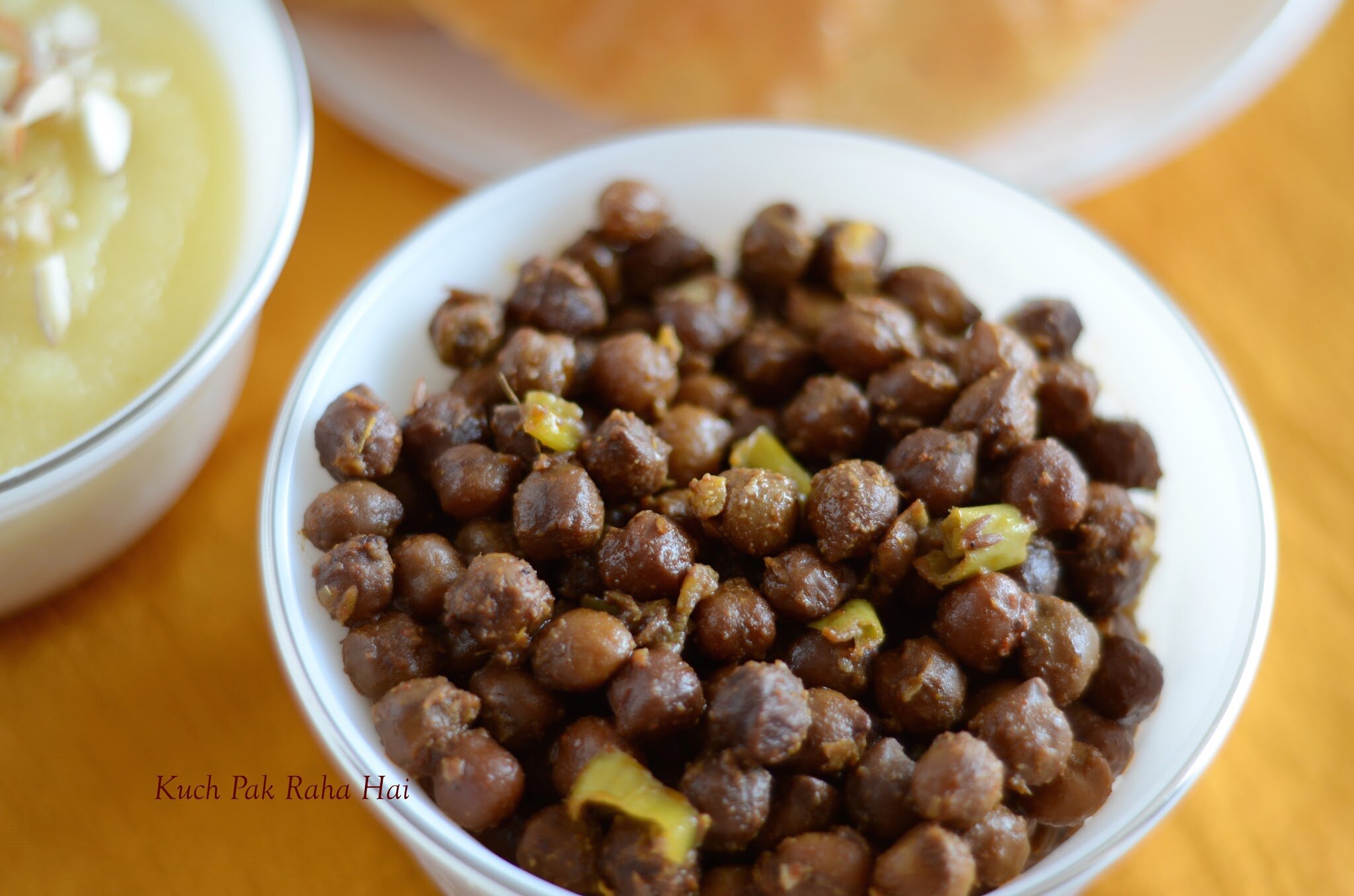 Good evening to all the blog readers!! Today I am going to share the recipe for "Sookha Kala Chana" or "Dry chickpeas". I made it on "Ashtmi" for "Prasad" during "Navratri" festival. It was accompanied by "Poori" and "Sooji Ka Halwa". I was too busy since then with all the flowing guests and festivities and could not share it then. Hope it helps you in making yummy "Soothe Kale Chane" in next "Navratri" :).
These recipe can be made otherwise also as breakfast or for tiffins. It is quite a healthy as it is rich source of proteins, vitamins and minerals.
List Of Ingredients:
Chickpeas (Kala Chana)-500 grams
Water-3 cups
Salt-2 tsp ( or to taste)
Cooking Oil-4 tbsp
Cumin Seeds- 2 tsp
Chopped Green Chillies-2
Ginger Paste-1 & 1/2 tsp
Coriander Powder-1 tbsp
Chilli powder-2 tsp
Turmeric powder-1/4 tsp
Garam Masala-1 tsp
Mango Powder-2 tsp
Steps To Prepare:
Step1:
Wash the 'Kala Chana' thoroughly and then keep them overnight or 5-6 hours dipped in water.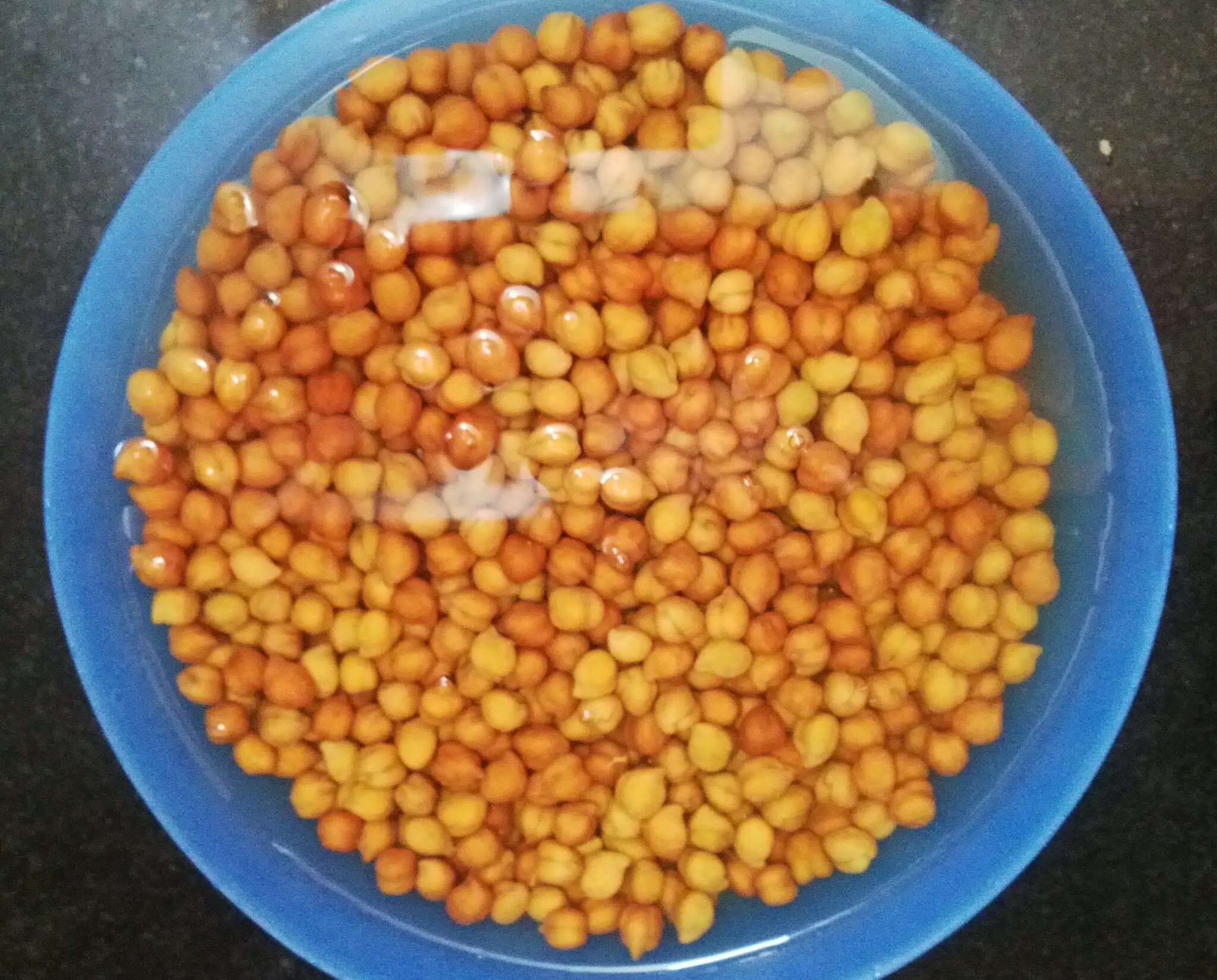 Step2:
The 'Kala Chana' or Chickpeas would have swelled after being soaked in water. Add them to a cooker and add water and salt to it. Mix well.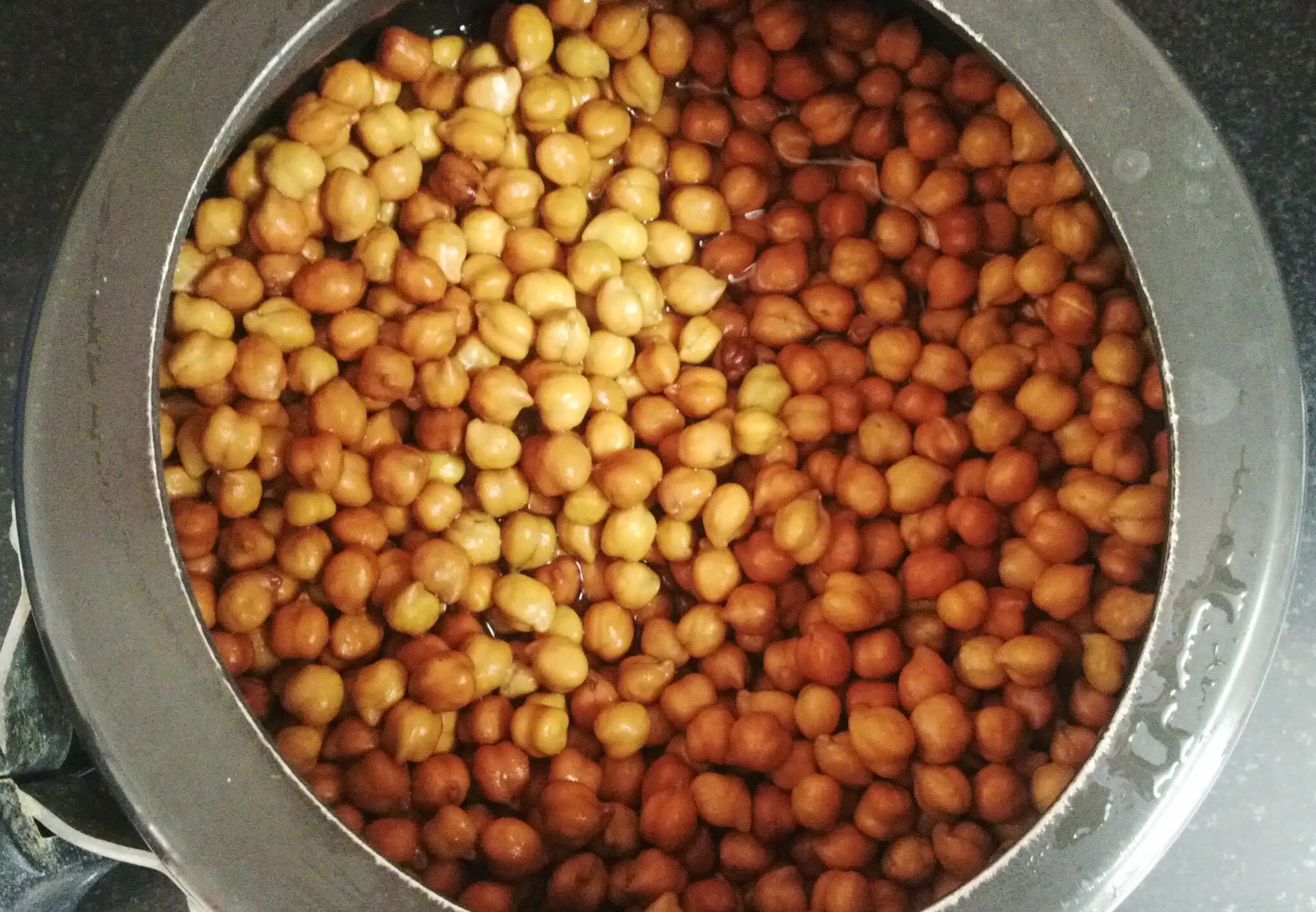 Cook them on medium flame for one whistle after which keep it on low flame for another 10-15 minutes. Switch off the flame.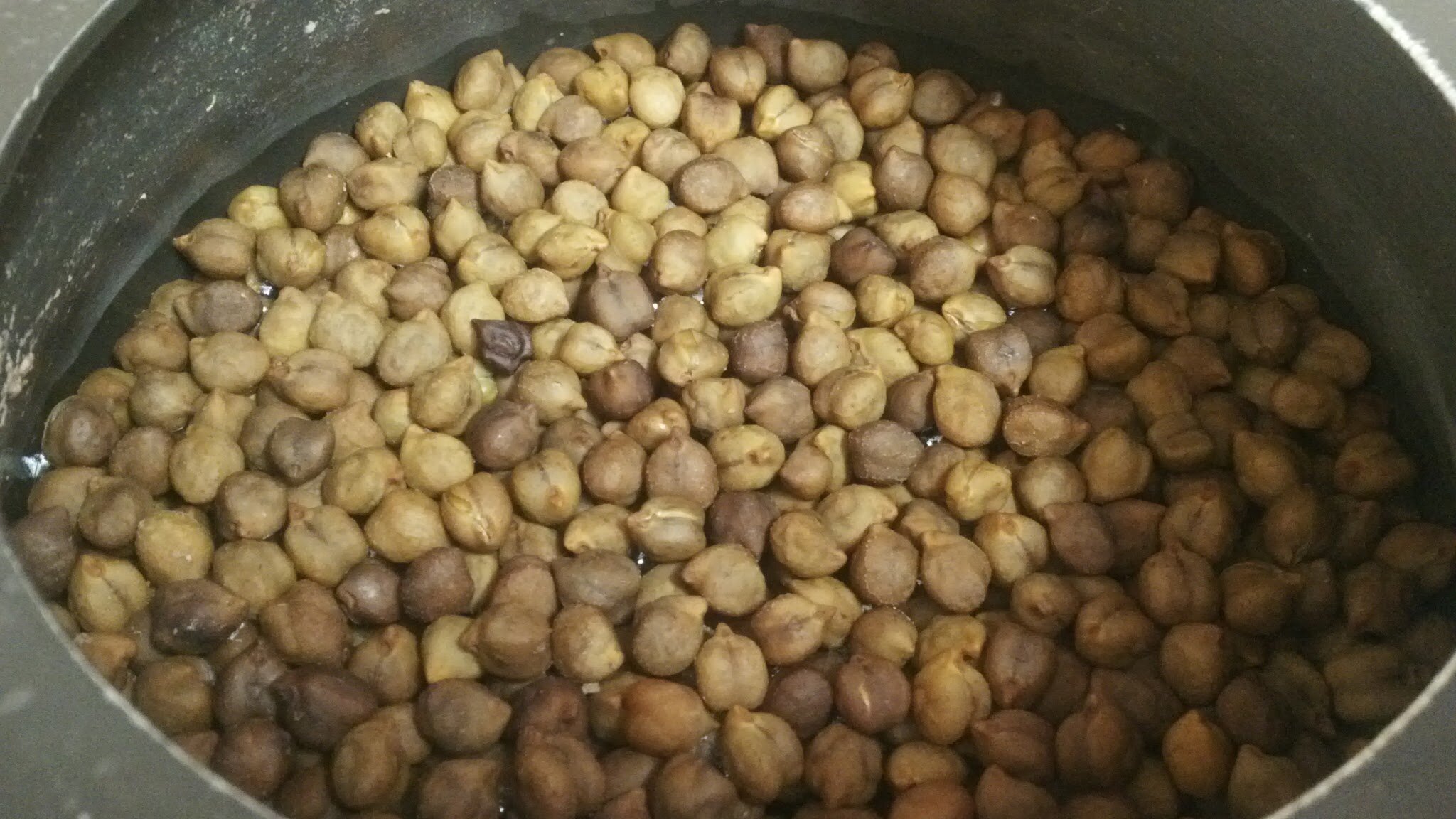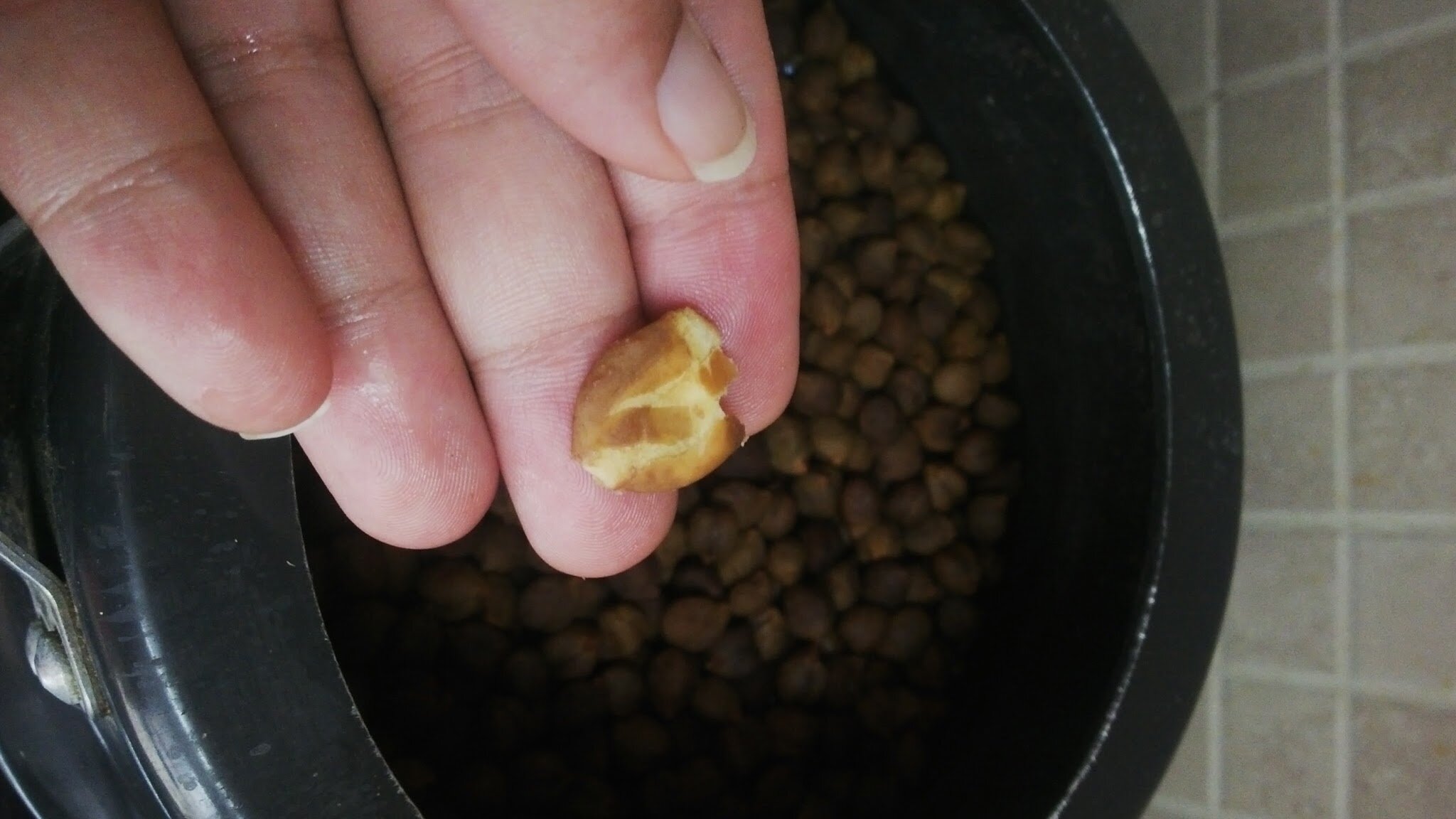 Once the pressure is released from the cooker, separate the water from the boiled chickpeas.
Step3:
In a heavy bottomed pan, add cooking oil for heating. When the oil is heated, add cumin seeds to it. Once the seeds start to crackle, add chopped green chillies and ginger paste to it and stir for few seconds.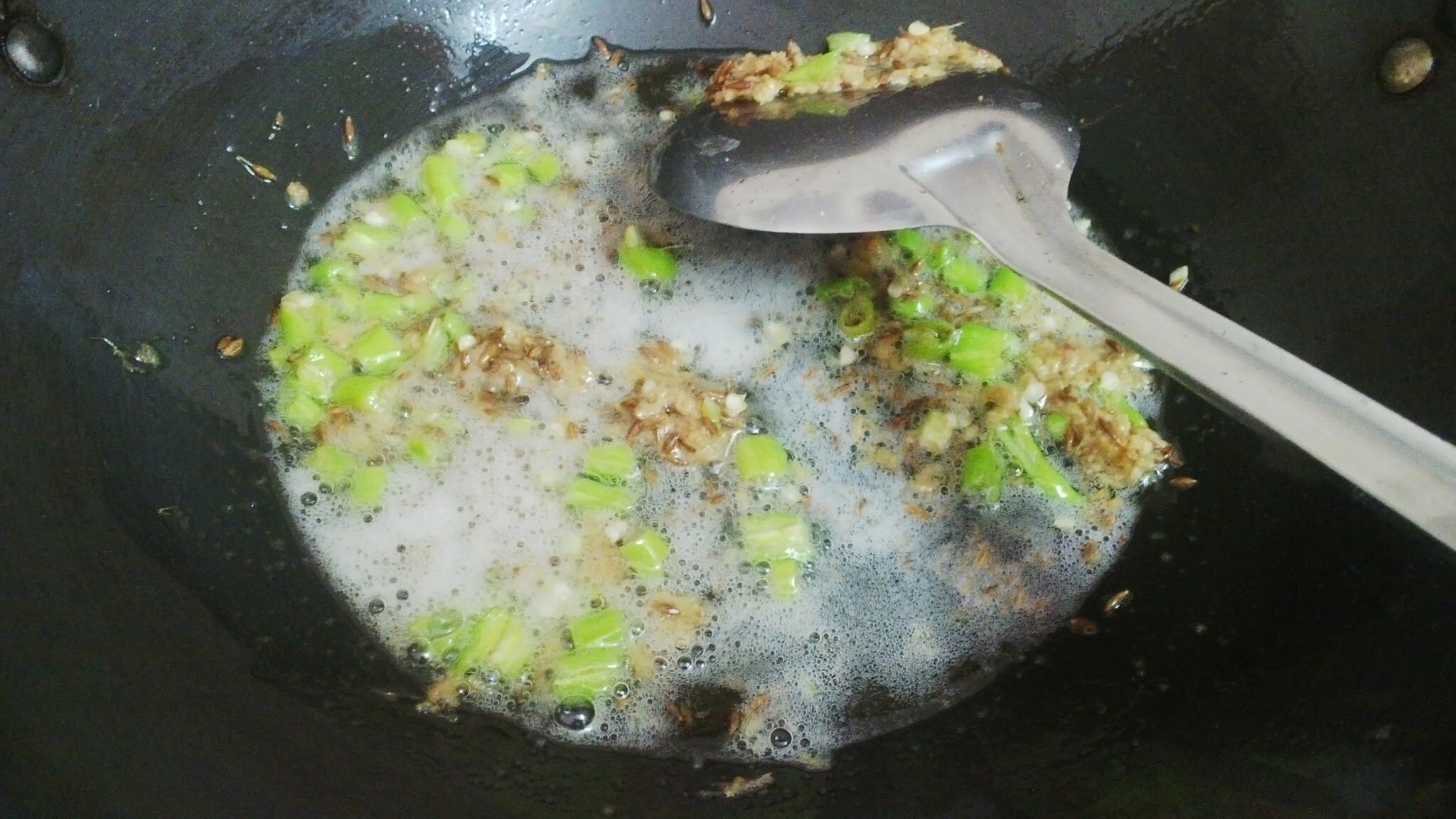 Add coriander powder, red chilli powder and turmeric powder to it. Stir once again.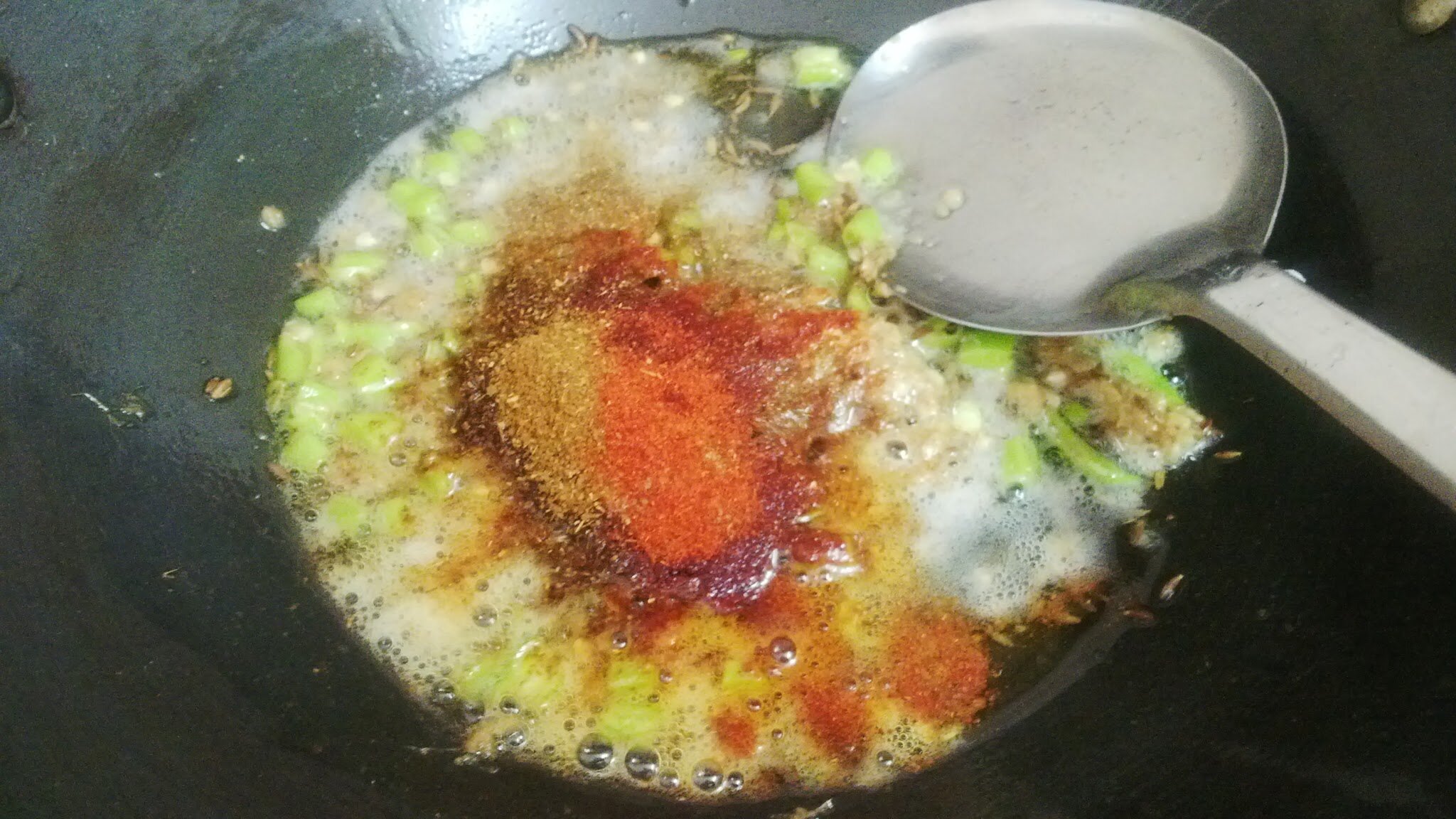 Add the water which the chickpeas were boiled. Add garam masala and mango powder to the water and mix well so that all the spices are evenly dissolved in water. Let this water boil for 10 minutes.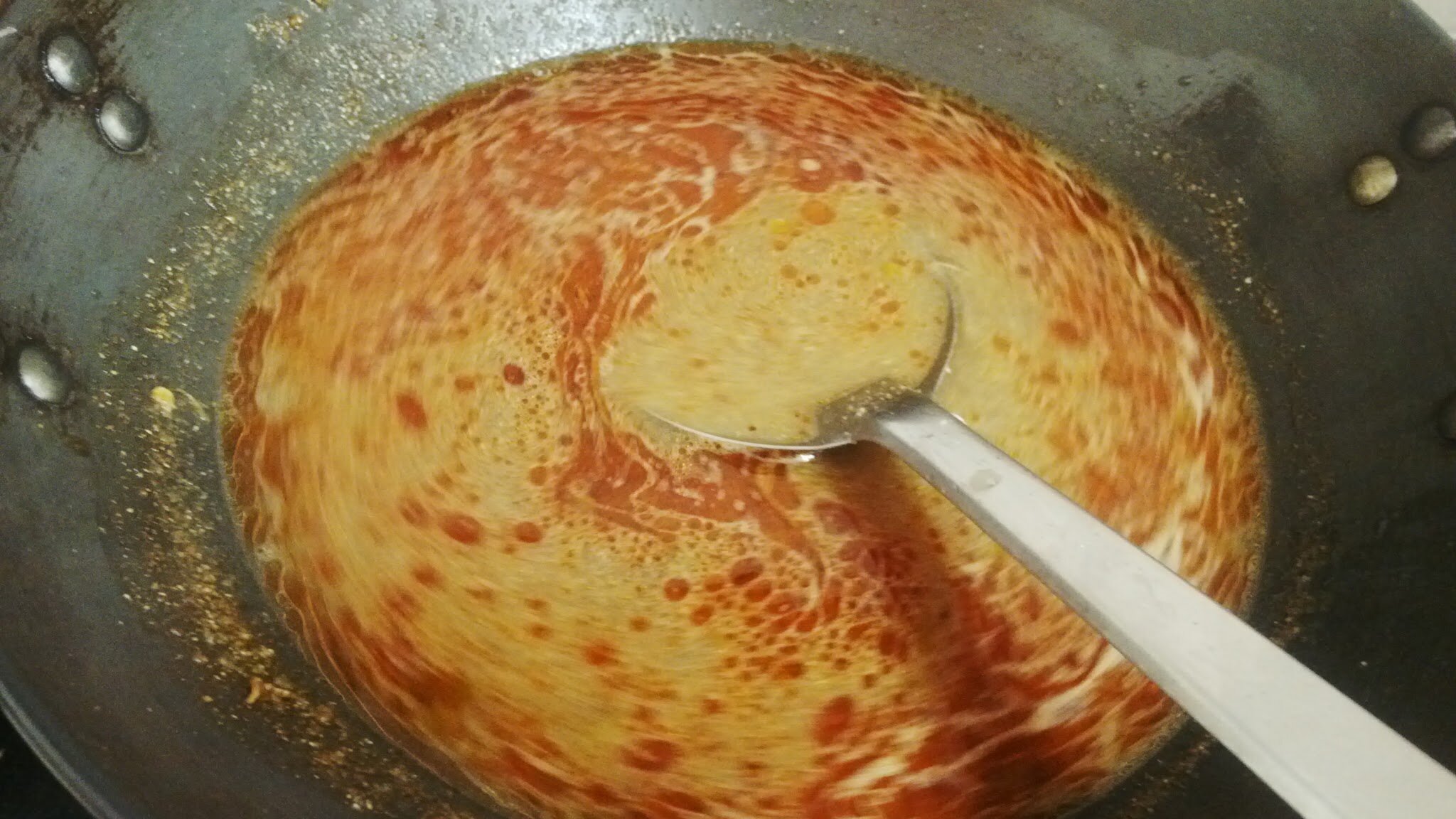 Step4:
Add the boiled chickpeas to the above spice mixture and let them cook in the remains water till the entire water disappears from the pan and all the spices stick to the chickpeas. You may add some more salt or garam masala to it as per your taste in this step.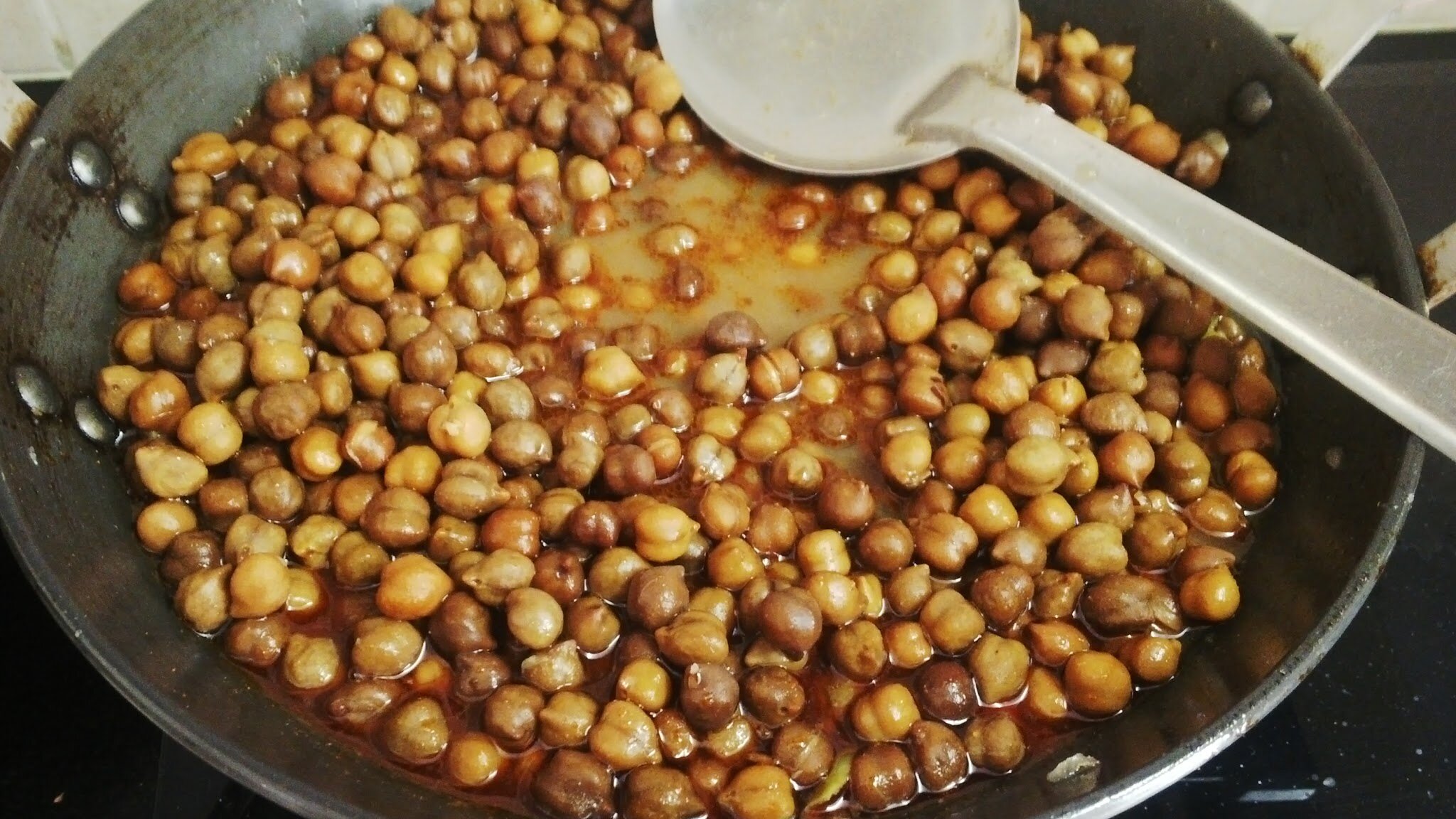 "Sookhe Kaale Chane" are ready. Enjoy with "Poori" and "Halwa"!!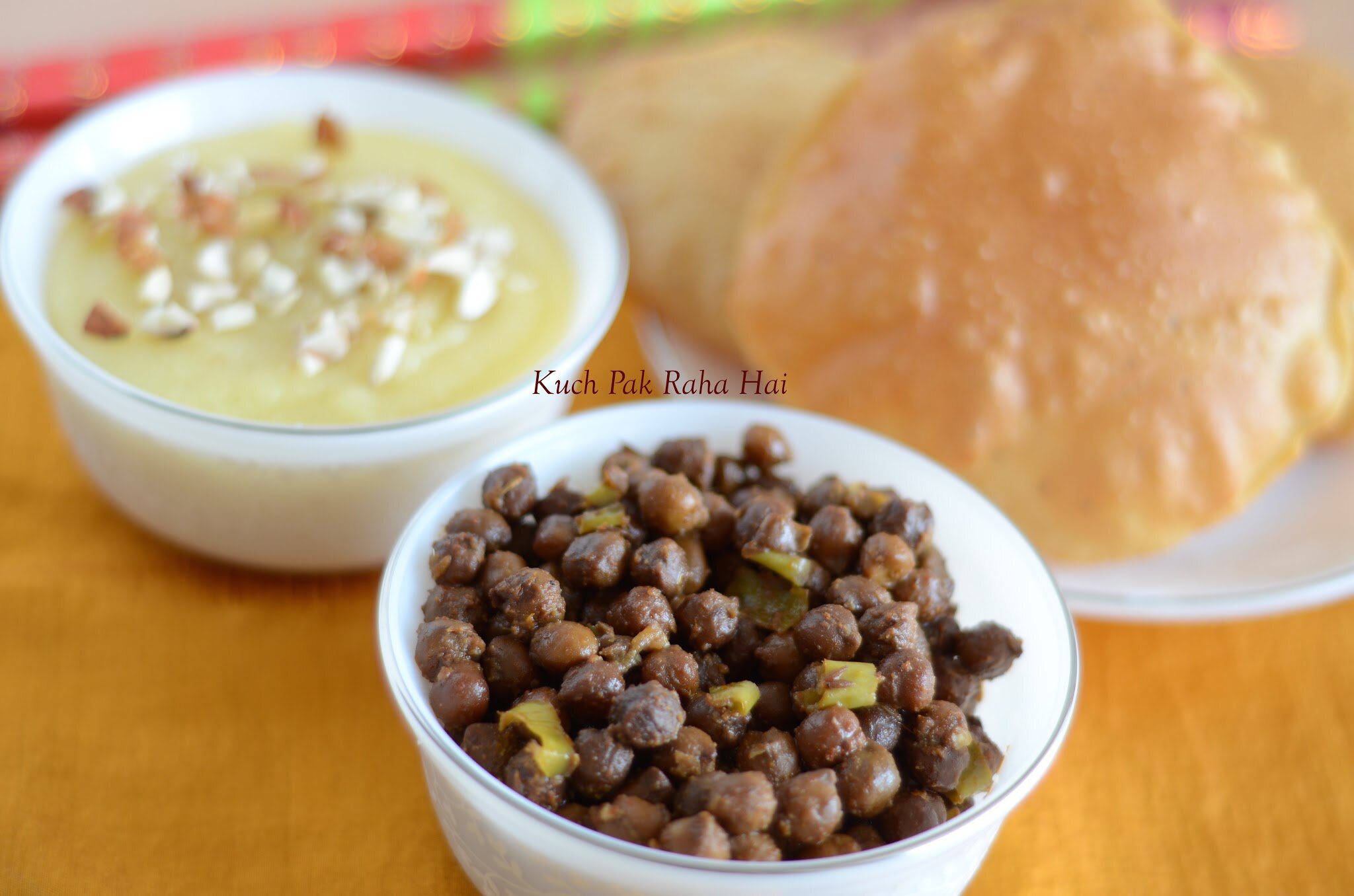 For 'Poori' recipe, click here.
For 'Sooji ka Halwa' recipe, click here.