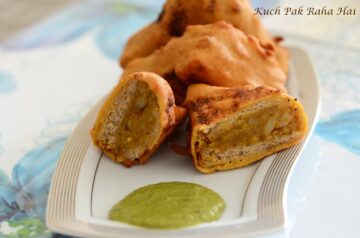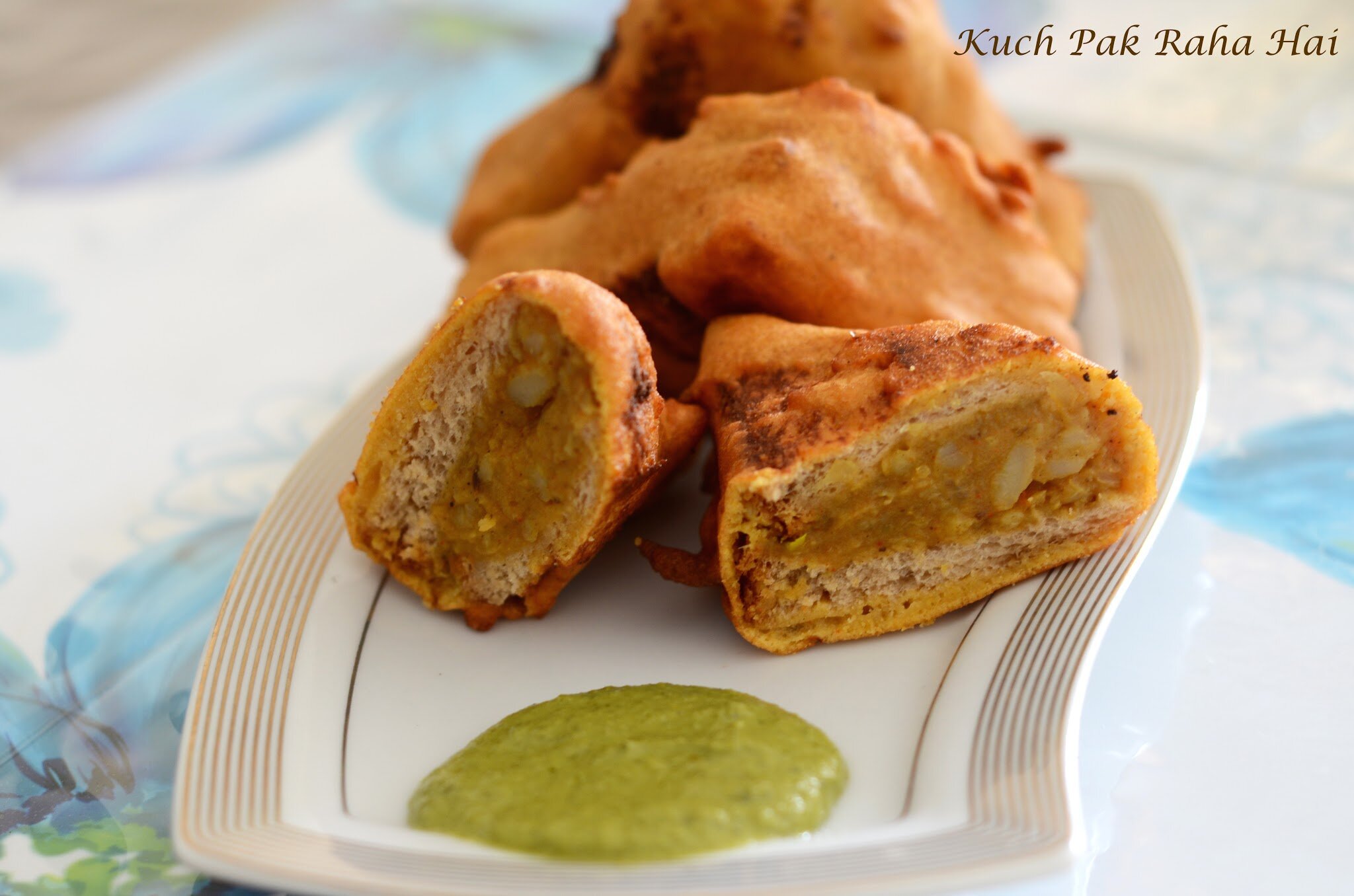 "Stuffed Bread pakora" is a snack where mashed potatoes seasoned with spices are stuffed between two slices of bread coated with gram flour and deep fried. You can take any bread of your choice – white bread, milk bread, brown bread, entirely depending on your taste and preference. You can also use paneer slices in the stuffing along with the potato mash.
"Samosa" and "Bread Pakora" are the two favourite evening snacks of North Indians. In the evening, its very common across various sweet shops in North India making one or two persons sit outside the shops with those huge "kadhais" (utensil used for frying) filled with enormous amount of boiling oil and fresh samosa/bread pakoras being sieved through it. Even now also while I am remembering and typing about the sweet shops, my mind can automatically recollect the aroma of hot and fresh bread pakoras as if I am standing right there only 😀 .
List Of Ingredients: (Makes 8 pieces)
Bread Slices-4
Oil For frying
For Covering:
Gram Flour- 2 and 1/2 cups
Water – For preparing the batter
Salt- 1 tsp
Red Chilli Powder- 1/2 tsp
For Stuffing:
Medium Sized Boiled potatoes-2
Chopped Onion-1 (optional)
Chopped Green Chillies-2
Coriander Leaves-1/4 cup
Oil- 1 tbsp
Cumin seeds- 1/2 tsp
Turmeric Powder- 1/4 tsp
Ginger Paste- 1/2 tsp
Salt- 1 tsp (or to taste)
Red Chilli powder- 1/2 tsp
Garam Masala- 1/2 tsp
Coriander Powder- 1 tsp
Mango Powder- 1/2 tsp
Steps To Prepare:

Step1:
Prepare the batter by mixing gram flour, salt, red chilli powder. Add the water gradually so that no lumps remain. Make sure you do not add much water making the batter runny. The batter should fall in ribbons when dropped from height. Keep this batter aside.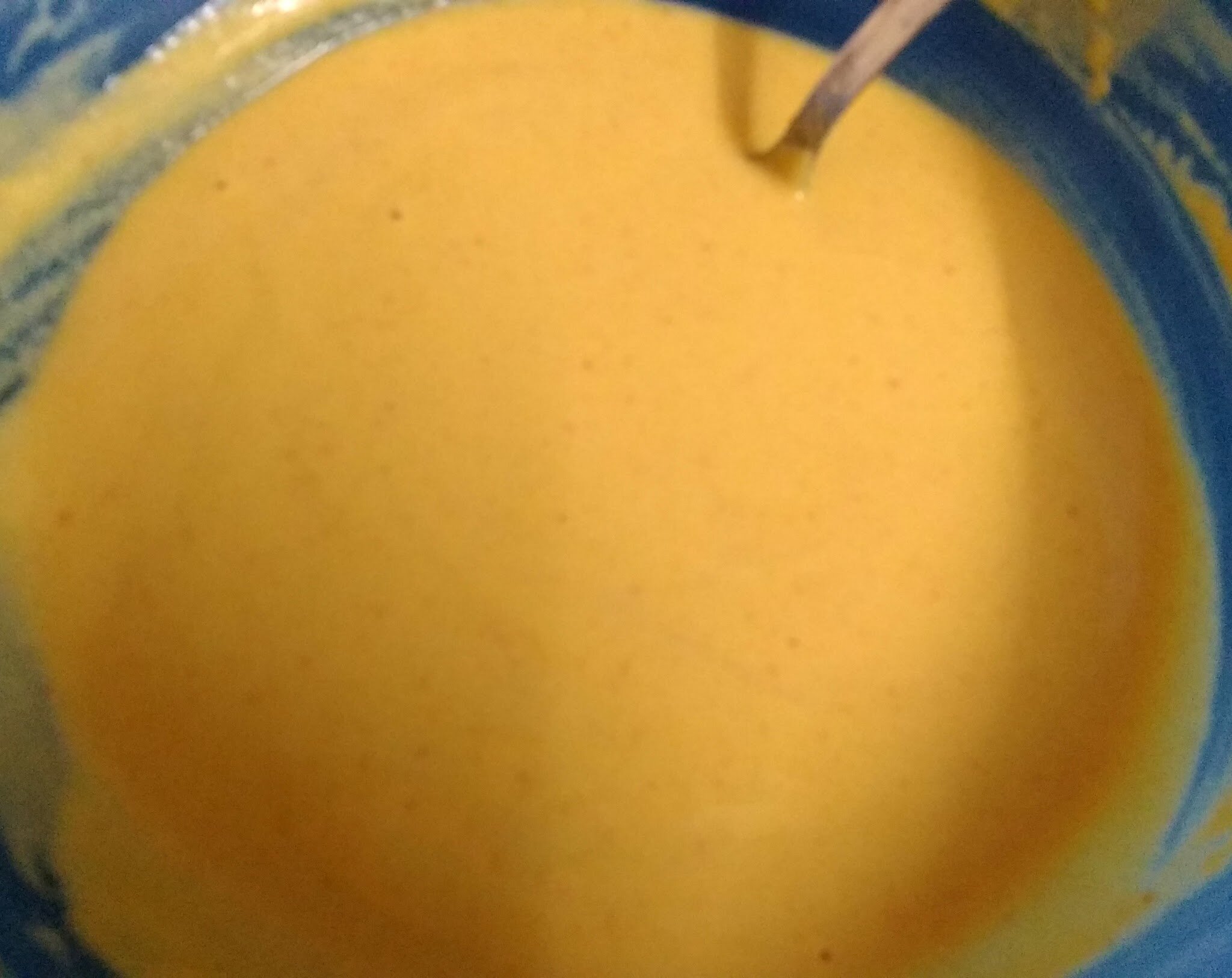 Step2:
In this step, we are going to prepare the stuffing. Mash the boiled potatoes. Add oil in a pan and let it heat. Once it is heated, add cumin seeds, turmeric powder and ginger paste. Stir the spices well. Add chopped onions and green chillies. Cook the onions for 2-3 minutes , then add mashed potatoes, salt, red chilli powder, garam masala, coriander powder, mango powder and coriander leaves. Mix well and cook for 4-5 minutes on low flame. Keep it aside to cool down.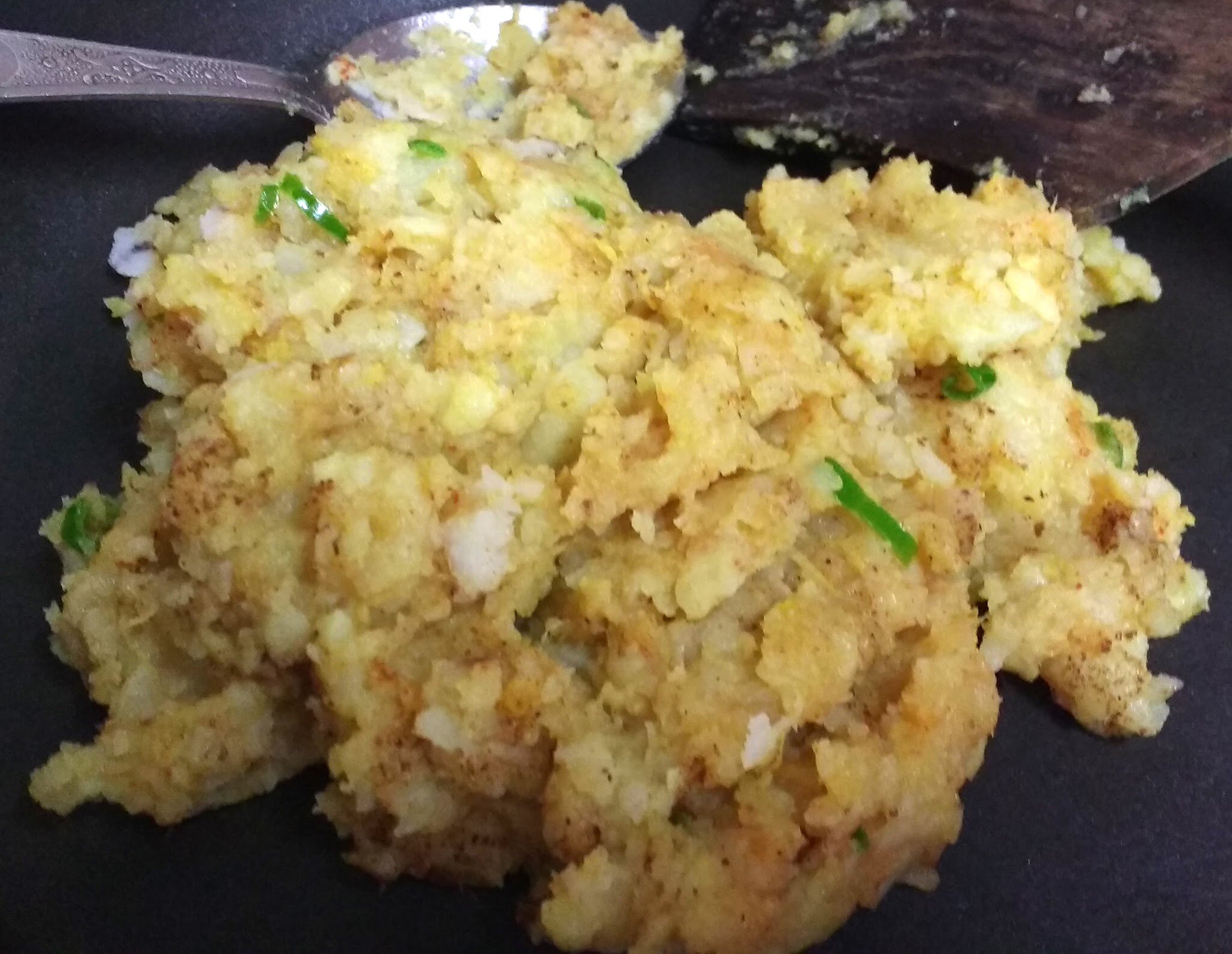 Step3:
Now take two bread slices. Coat one side of each bread slice with potato mash and press them together.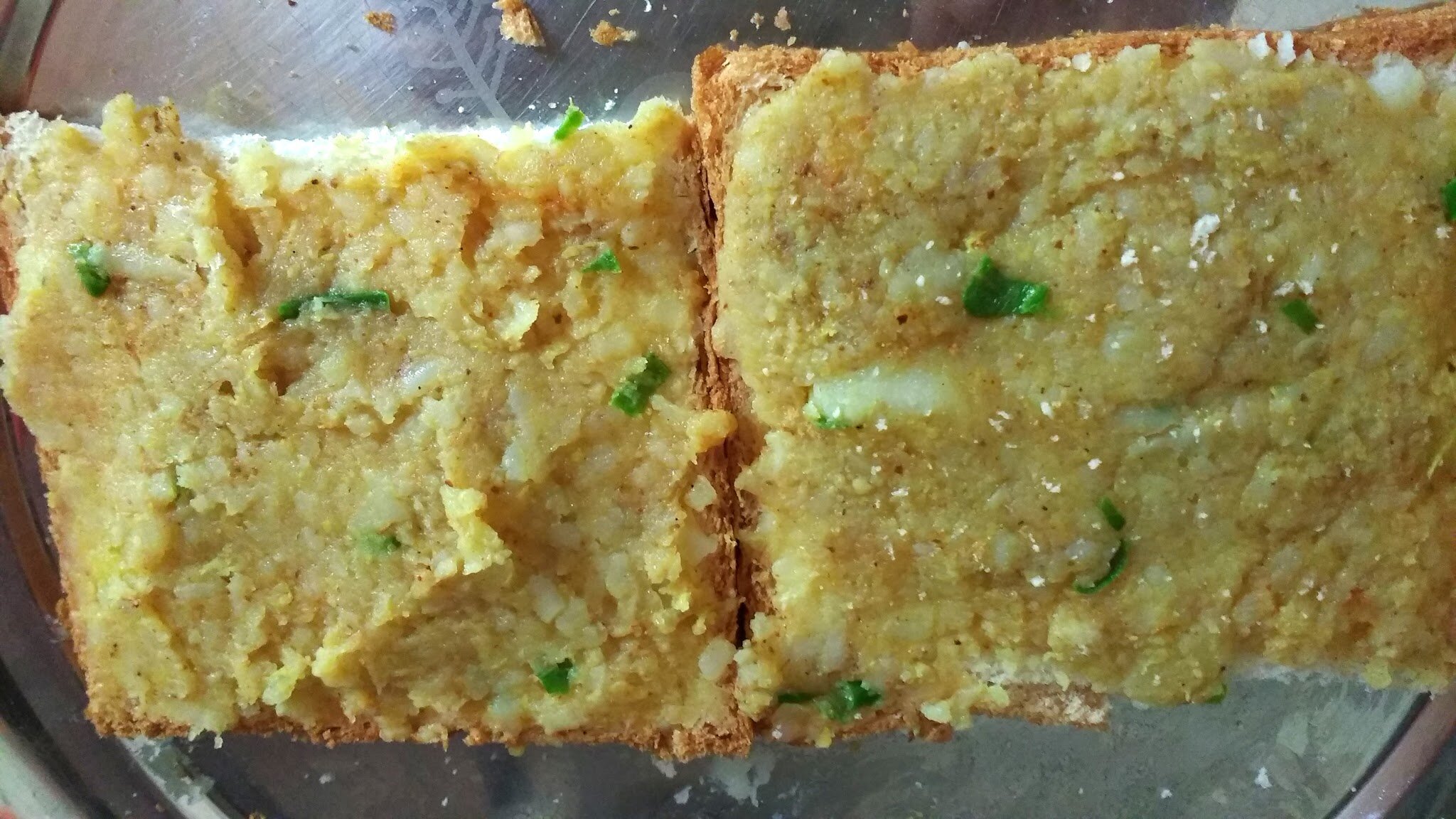 Cut the breads diagonally from top two corners. You will get four stuffed bread pieces. Repeat this with other two bread slices.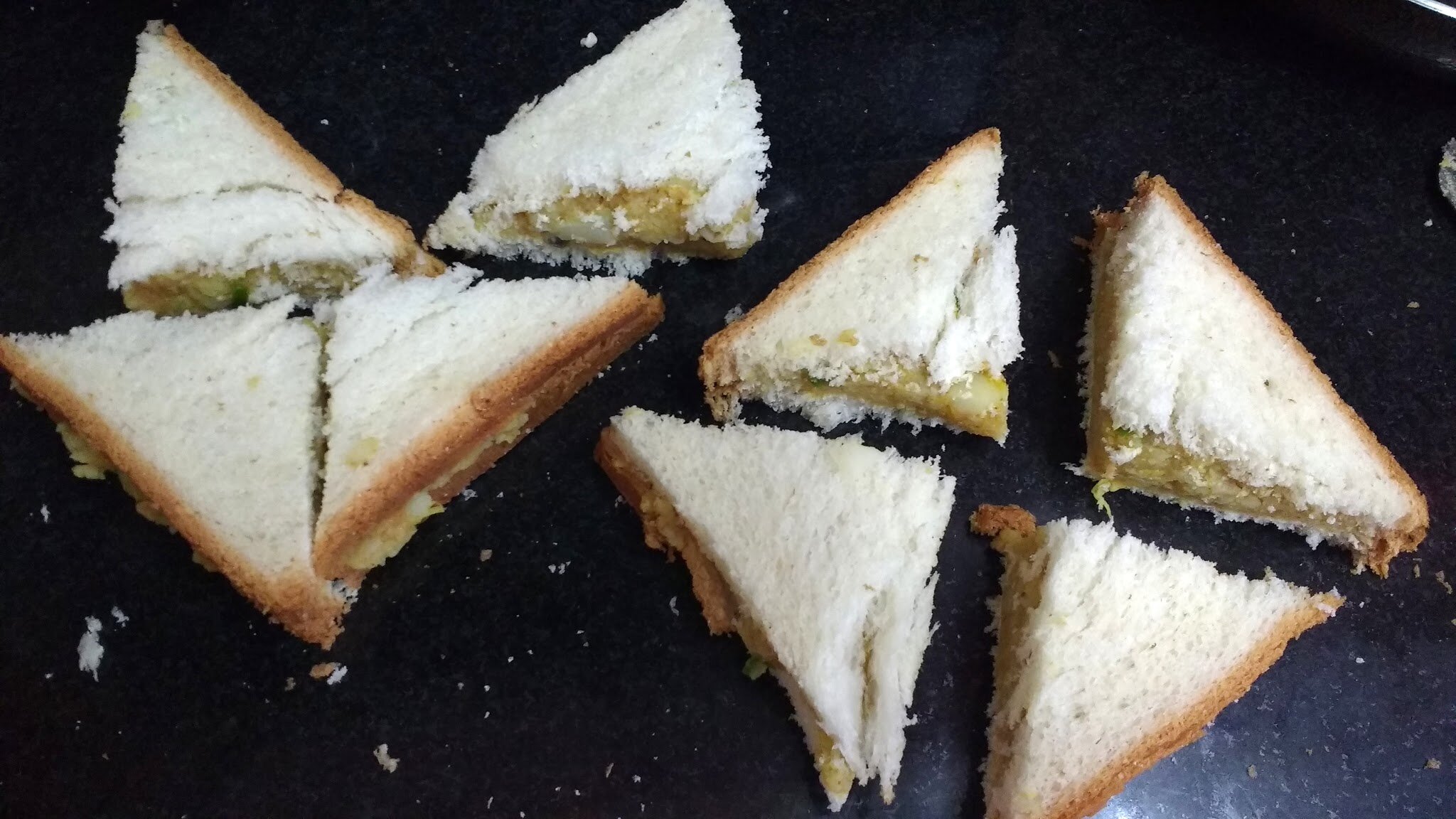 Step4:
Heat oil in a frying pan. The oil should be medium hot. The oil should not be too hot or the bread pakoras will burn from outside and if it is not sufficiently warm, the pakoras will stick to the base of the pan. Once the oil is heated, coat the stuffed breads in the gram flour batter and swiftly leave them in the frying pan.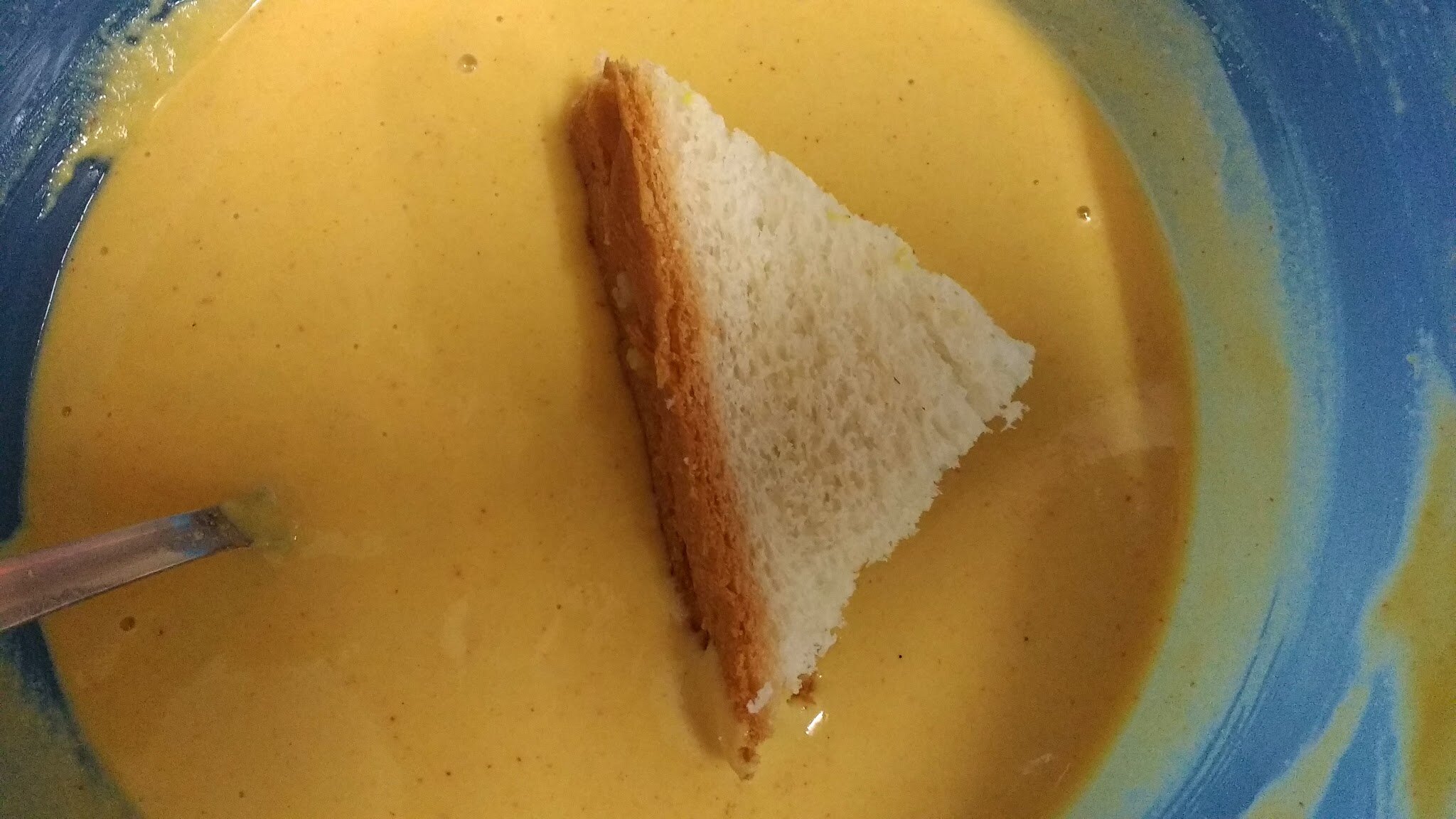 Keep pouring the hot oil gently on the top side of the bread pakoras. This will crisp the surface of bread pakora evenly.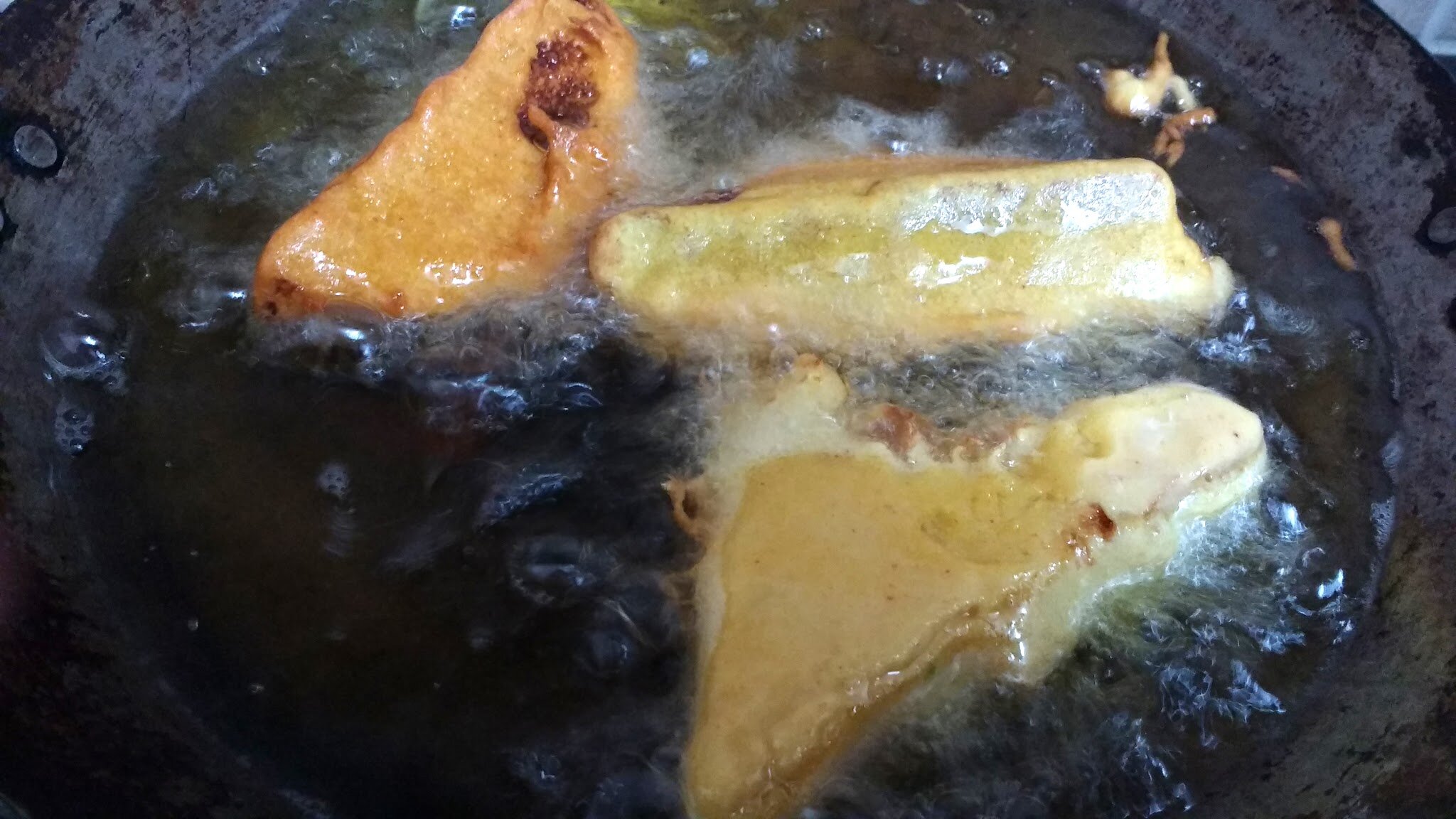 Turn the pakora the other side after 1-2 min and repeat the process. Sieve the bread pakoras when they have turned golden from both sides.
Stuffed Bread Pakoras are ready!!
Serving Suggestion:
Serve them with Coriander chutney or tomato ketchup.