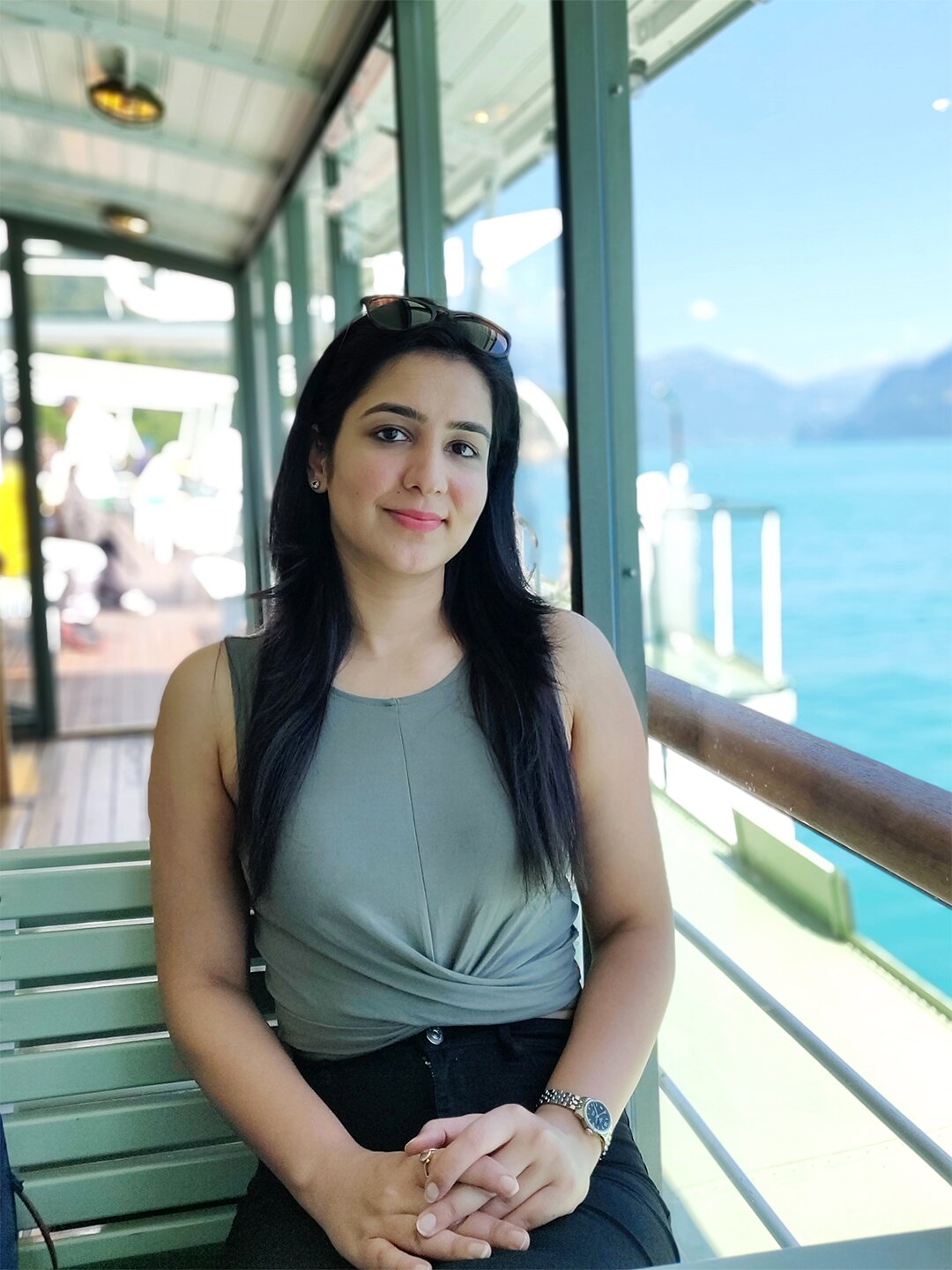 Hi, I am Divya Jain. A software engineer, ardent traveller & homemaker, I have donned many hats during my career of 10 years. My fondness for food, love for writing and passion for photography is what that has given me solemn peace. The interest to make it my full time job has led to the making of "Kuch Pak Raha Hai" ( which translates to 'Something is brewing'). This blog is not only a collection of recipes but my journey in the world of cooking.
The blog will indeed be a companion for those who are learning the "C" of cooking or someone who is looking for simple home style recipes. I have made an attempt to write this blog in a "Help Manual" style explaining each and every step along with the supporting pictures. My mother is my "Cooking Guru", so the style and recipes are totally inspired by her.
A bit about myself:
I have been born and brought in the- famous for all wrong reasons- city of Muzaffarnagar, U.P. We had one of those secluded houses in the outskirts of the cities which kind of limited our interactions with the outer world. Our typical evenings consisted of hanging around the kitchen, where my brother and I used to nag my mother while she was working on the house chores but the day was brighter and better, when she used to take out that brown leather diary of hers with year 1984 embossed into it. Amidst those yellow pages, it has the recipes that she has been collecting since she was a teenager. The diary is full of recipes collected from all over the world, edited multiple times and made better as whenever she made these recipes at home. And within the span of 25 years, those recipes have proved to be the most tried and tested recipe collection than one can get from anywhere in the world.
Apart from hogging over all the fancy food my mom used to make for me, I was quite a meritorious student (yes, my hobby was studying). Just like any typical Indian household, I was expected to stay at top of my class, study engineering, and take up a job in one of these schmancy IT companies. I have been at the top of the game in all this but as life got settled down around me, it came to me that my passion lies in food. I remember how baking a simple chocolate cake gave me immense relaxation during my exam days and how thrilling it was to look at the breads/cakes rising from the corner of the eye while roting the periodic table.
After being an 'ideal' child and pursuing my career in engineering for four years, I did some serious introspection and decided to break some glass ceilings and ventured into my passion of cooking. Though this time, this girl is going to cook for herself and that's where the term "Kuch Pak Raha Hai" was coined which loosely translates to "something is brewing". The term has a literal and figurative lens to it, as I didn't want to create a typical recipe blog, rather I want to bring forward a notion of food philanthropy where women (or even men) can take pride on the skill of cooking food and consider it as an asset. I believe the term "Anyone can cook" is the most patriarchal thing I have ever heard in my life (unless it is quoted in reference to Ratatouille) and just like any other profession, being a cook requires effort, learning and uncountable failures like any other profession out there.
At present, I am living in Hyderabad (India). Apart from cooking, I have also piqued an interest in traveling and I am running a side blog with the name Traveloveat where I share my experiences as a traveler and the different cuisines I try.
Also bit of a disclaimer (in case you have missed it from my name), all the recipes that I have put up are purely vegetarian or vegan.
Please feel free to drop your queries or suggestions in the comment section of the post(s). I would be glad to help you in the best possible way 🙂
It's a struggle being a food blogger. It take weeks to try out a single recipe multiple times, write down the recipe in a clear and crisp manner, click pictures and create videos that again take multiple days in editing and finally upload and those recipes in social media platforms and websites. I request you to respect the hardwork that's been put into creating the content under "Kuch Pak Raha Hai" banner and not to use any material of mine without prior consent. All my work is protected under copyright law. PLEASE DO NOT COPY OR USE ANY OF ITS IMAGES.
For further queries or collaboration, please get in touch at KuchPakRahaHai@gmail.com.
Let's stay connected !!