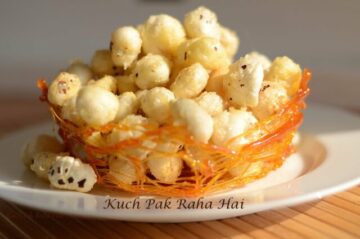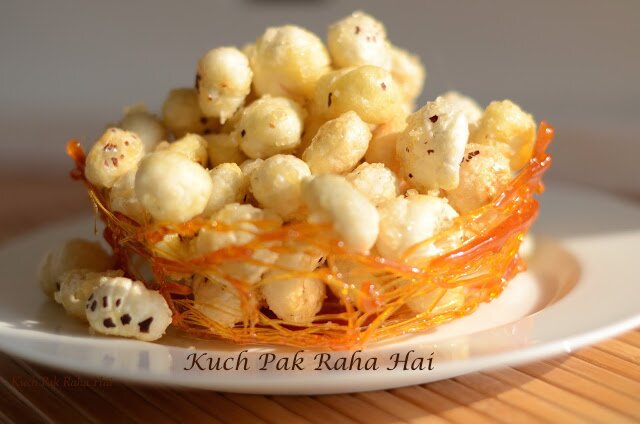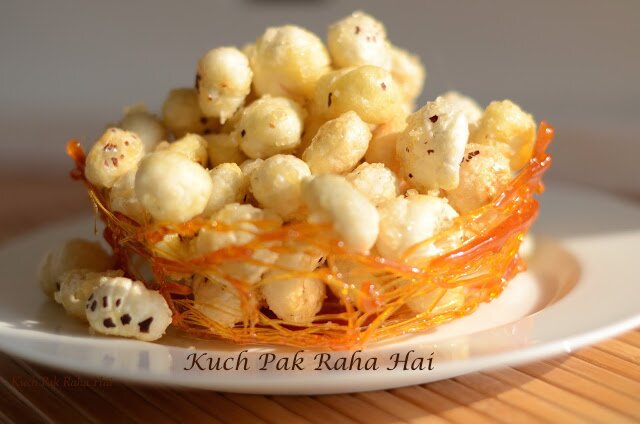 Wishing "Happy Navratras" to all the blog readers!! Today I am going to share a really quick recipe "Caramelised Fox Nuts" for satisfying sweet tooth during "Navratras" fasts. Fox Nuts or 'Makhane' are lotus flower's seeds. They are also know as Eurayle Ferox. Fox Nuts are anti-aging food as they are rich source of antioxidants and fibre. You may have them otherwise also apart from Navratras as a snack or munchies.
This recipe can be given in kids tiffin or can be made & stored in advance for satisfying your sugar cravings. It is a healthy and gluten free recipe. This recipe can be made vegan by replacing ghee with any cooking oil.
For the presentation purpose, I tried making sugar-basket using caramelised sugar and I am so glad that I could make it though not very good :).
For the savoury version of Makhane or Fox nuts, you can click here.
List Of Ingredients:
 Fox-nuts (or Makhane)- 2 cups
Ghee-2 tsp
Sugar- 3 tbsp
Steps To prepare:
Step1:
Heat ghee in a non-stick pan.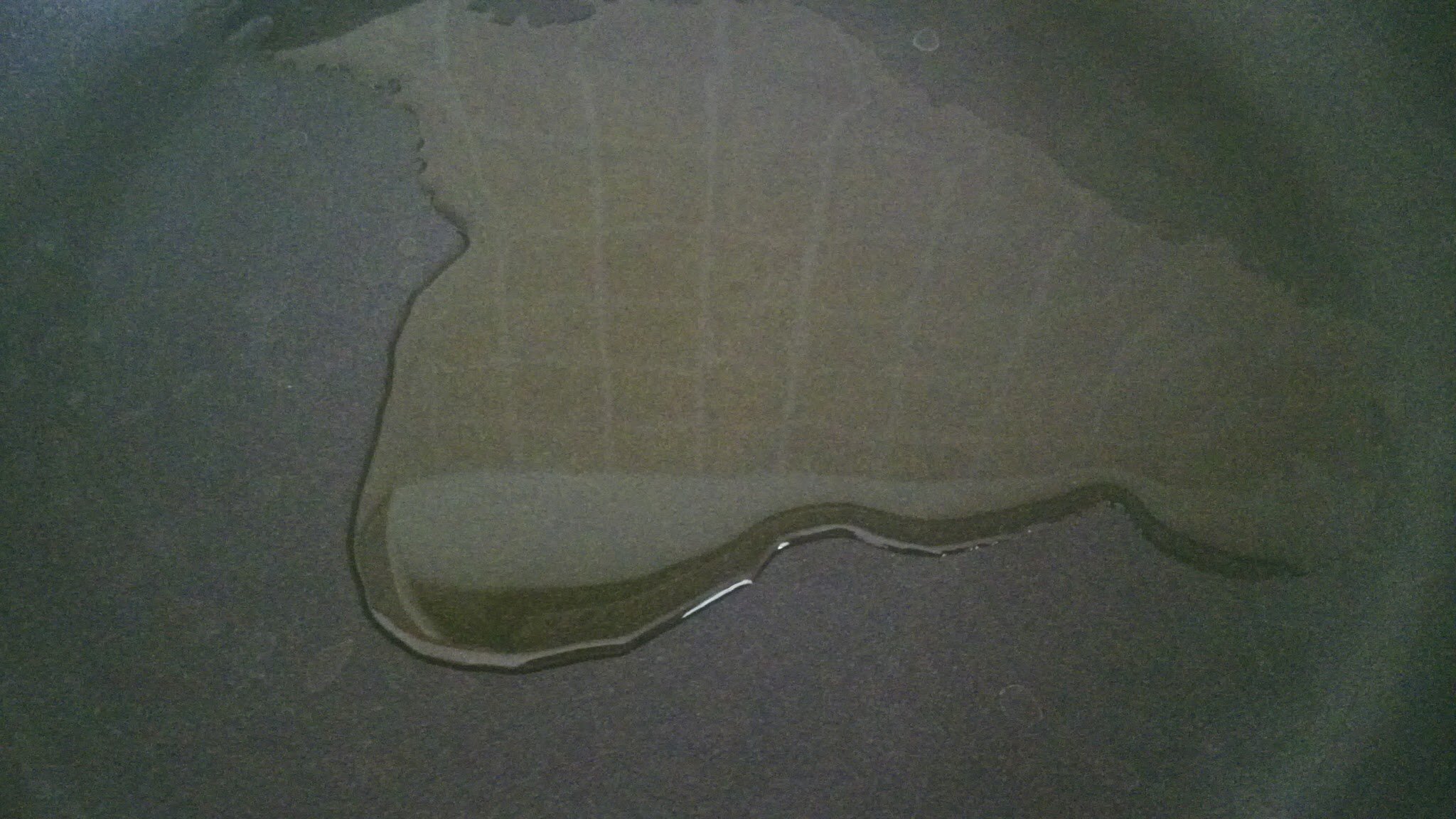 Step2:
Add fox-nuts to it and stir fry on medium flame for at least 2-3 minutes.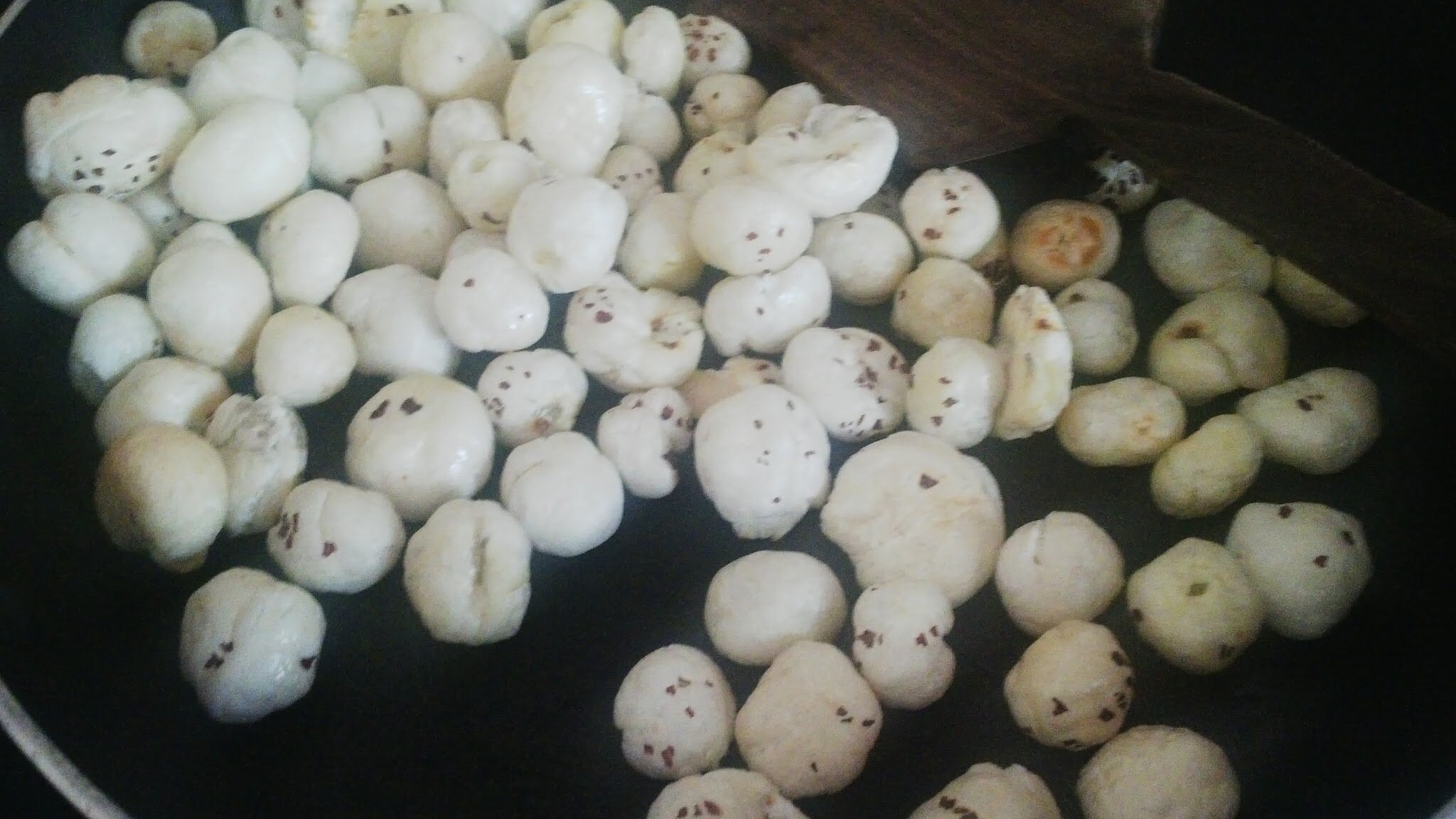 Step3:
Gradually start adding sugar to it. Sugar will start melting and coating the fox-nuts.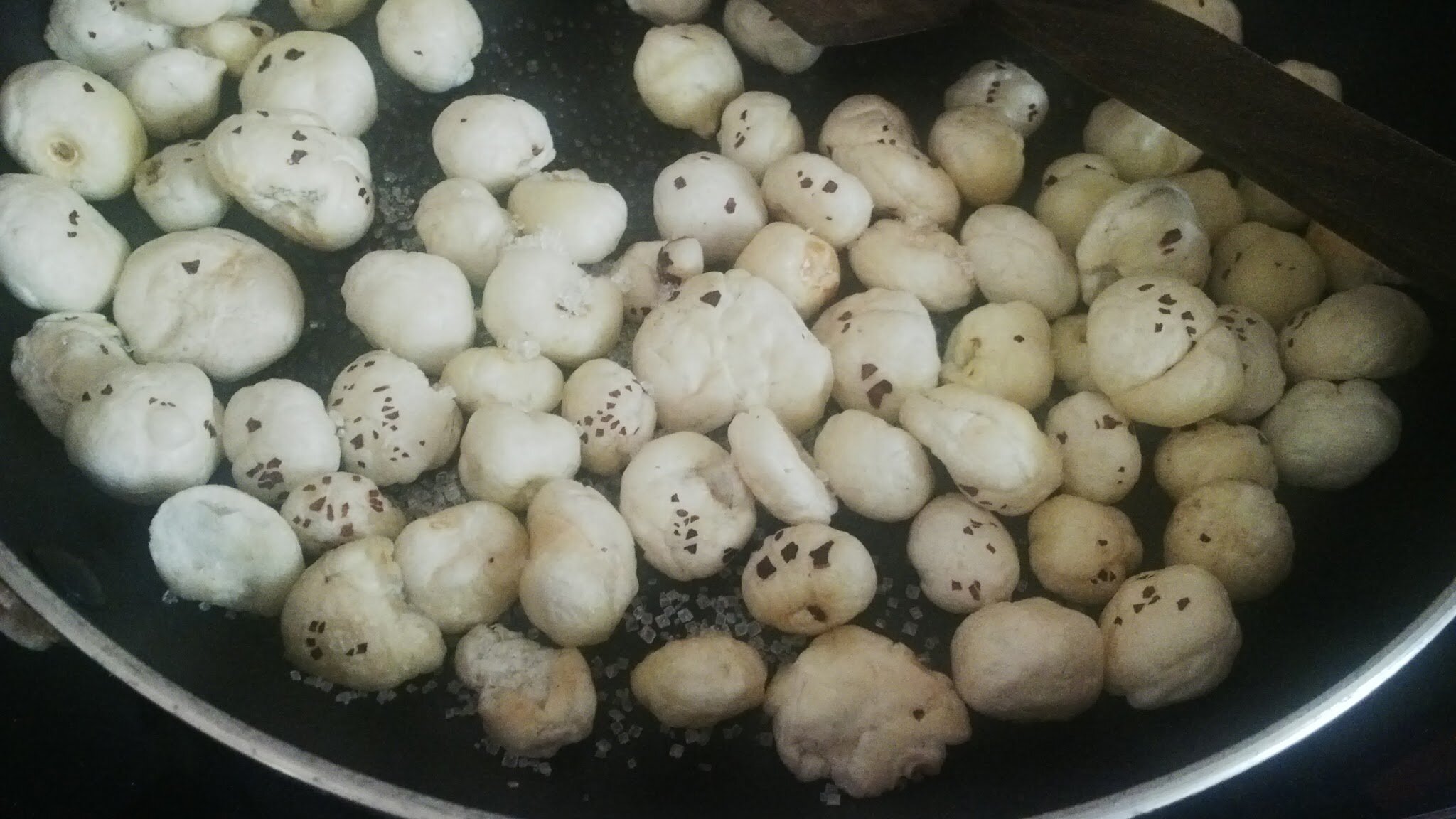 Keep adding the sugar till all fox-nuts are coated. Transfer it to a serving plate and let them cool down for 5 minutes.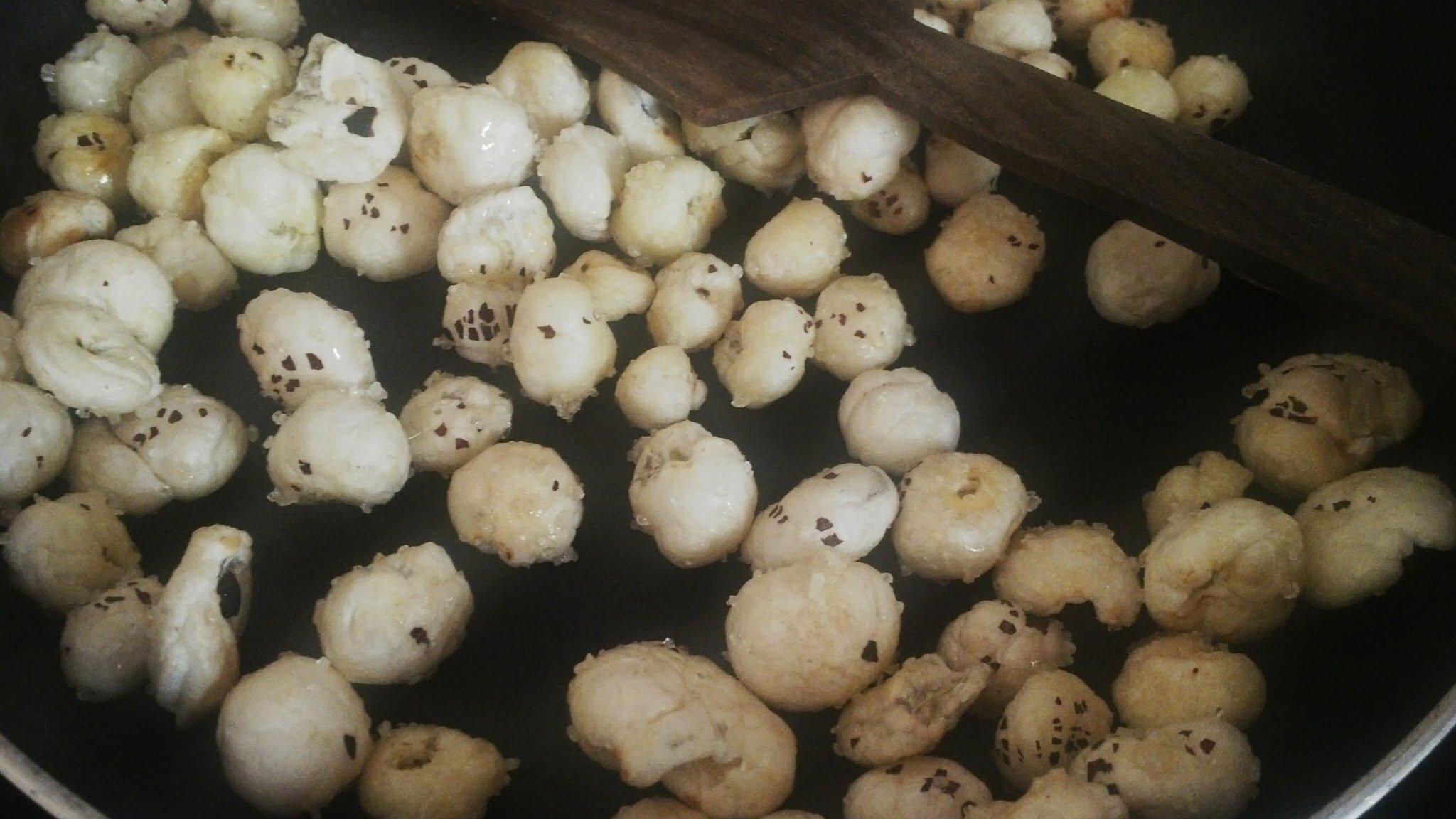 Caramelized Fox Nuts are ready to be served!!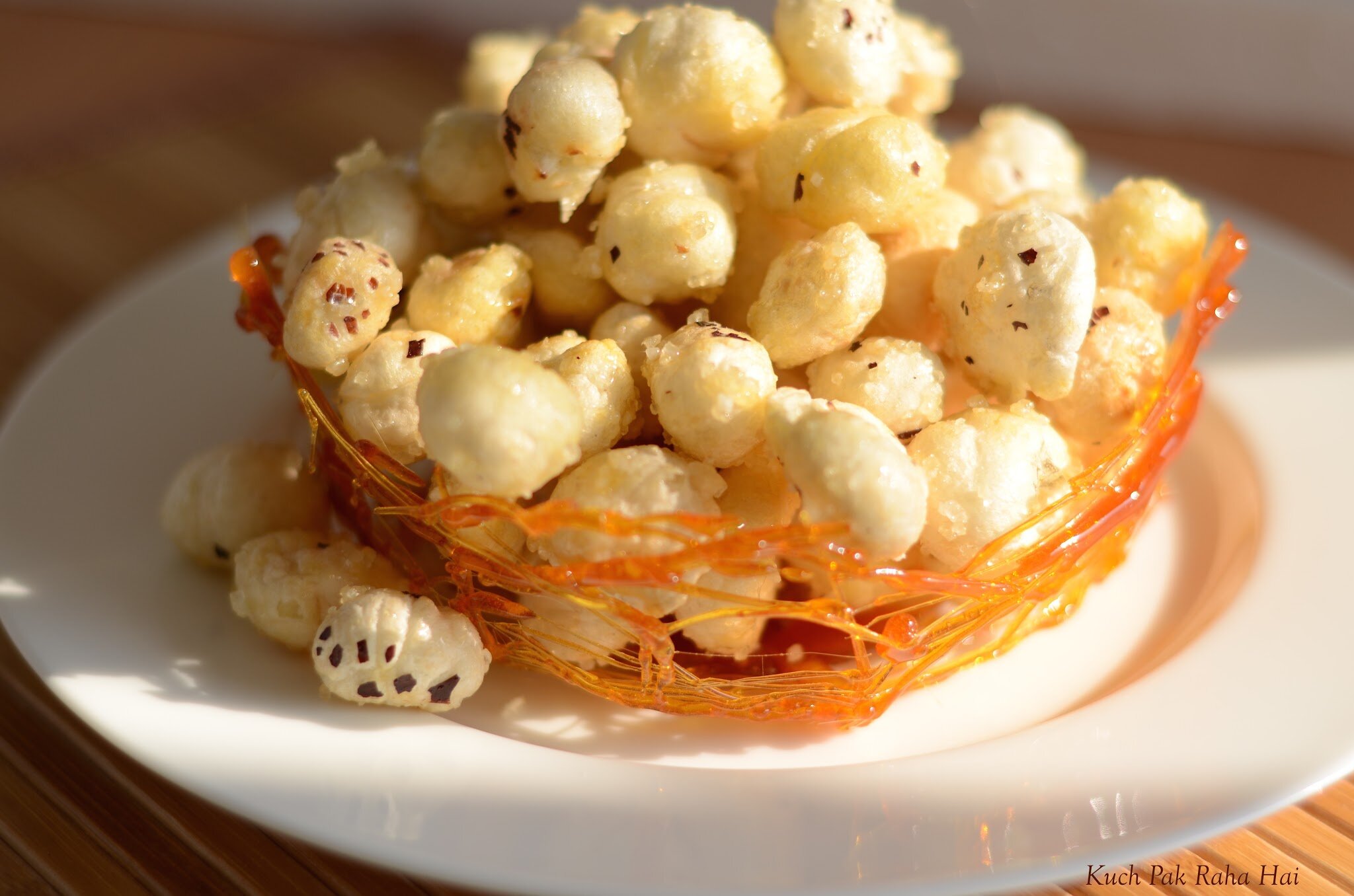 I would love to hear from you if you have tried and liked this recipe. Your suggestions are always welcome and appreciable. Feel free to drop in your feedback in the comments section below or you can also send message/food-pictures on our Facebook page KuchPakRaha Hai.
Eat, Drink and Be Merry!!!