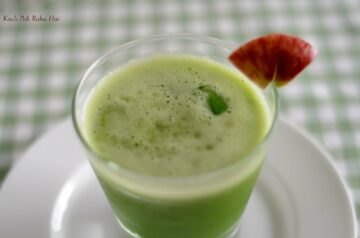 She returned after a while with some shopping bags in her hand. Ignorant, we were busy with one of the episodes of our favourite show "Small Wonder". She went straight away into the kitchen and after 15-20 minutes came up with this monstrous looking glasses in her hands with full of some green coloured liquid. What was more scary was that she asked us to drink it stating that it is full of goodness of spinach and apples and I have tried it, it tastes really good. We squealed in horror and dismay but after some persuasion and menaces we drank it and believe me it was not that bad. It had sweetness of apples, with slight bitterness of spinach leaves. Infact we could not taste spinach leaves at all. A must try!!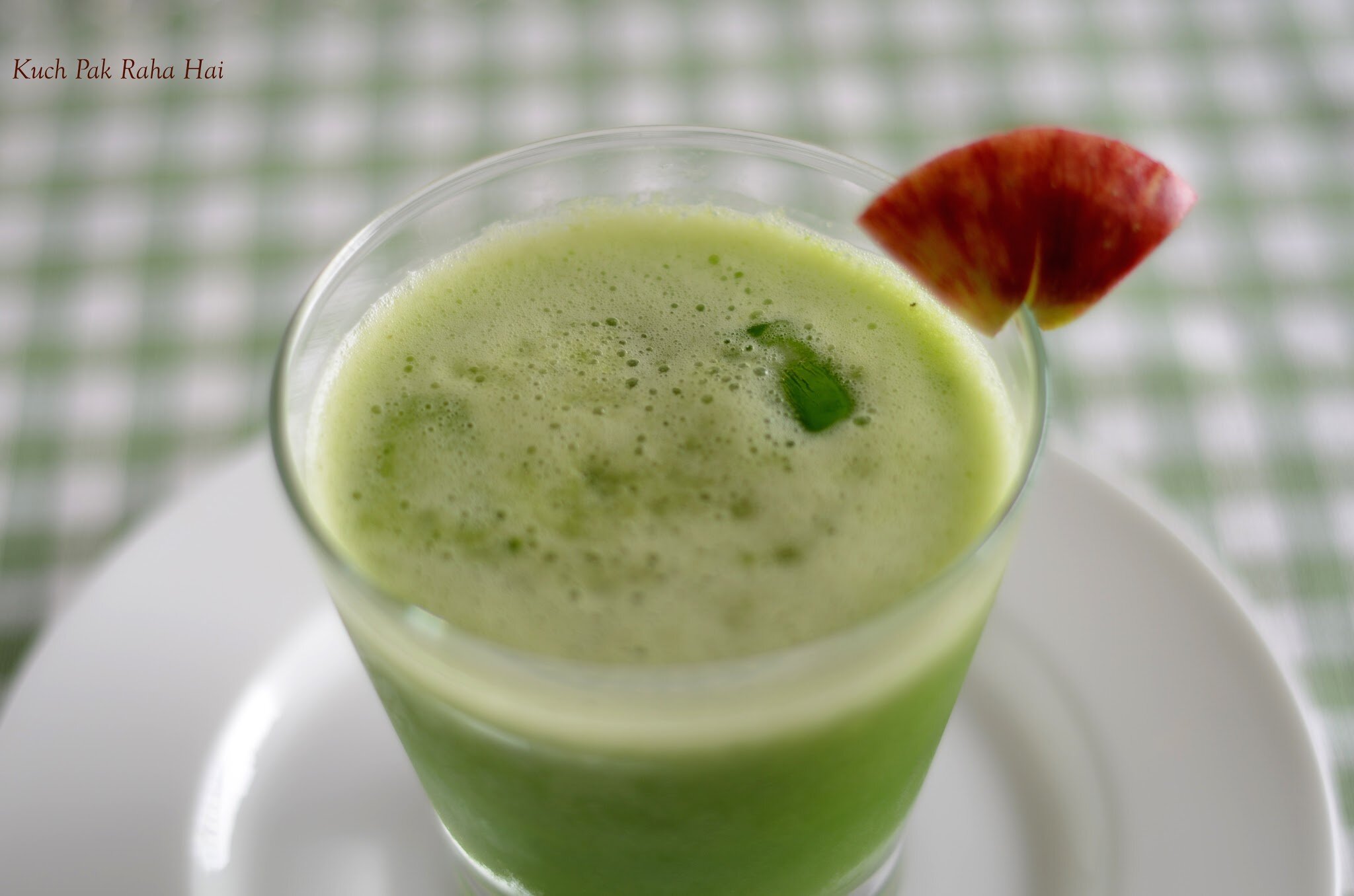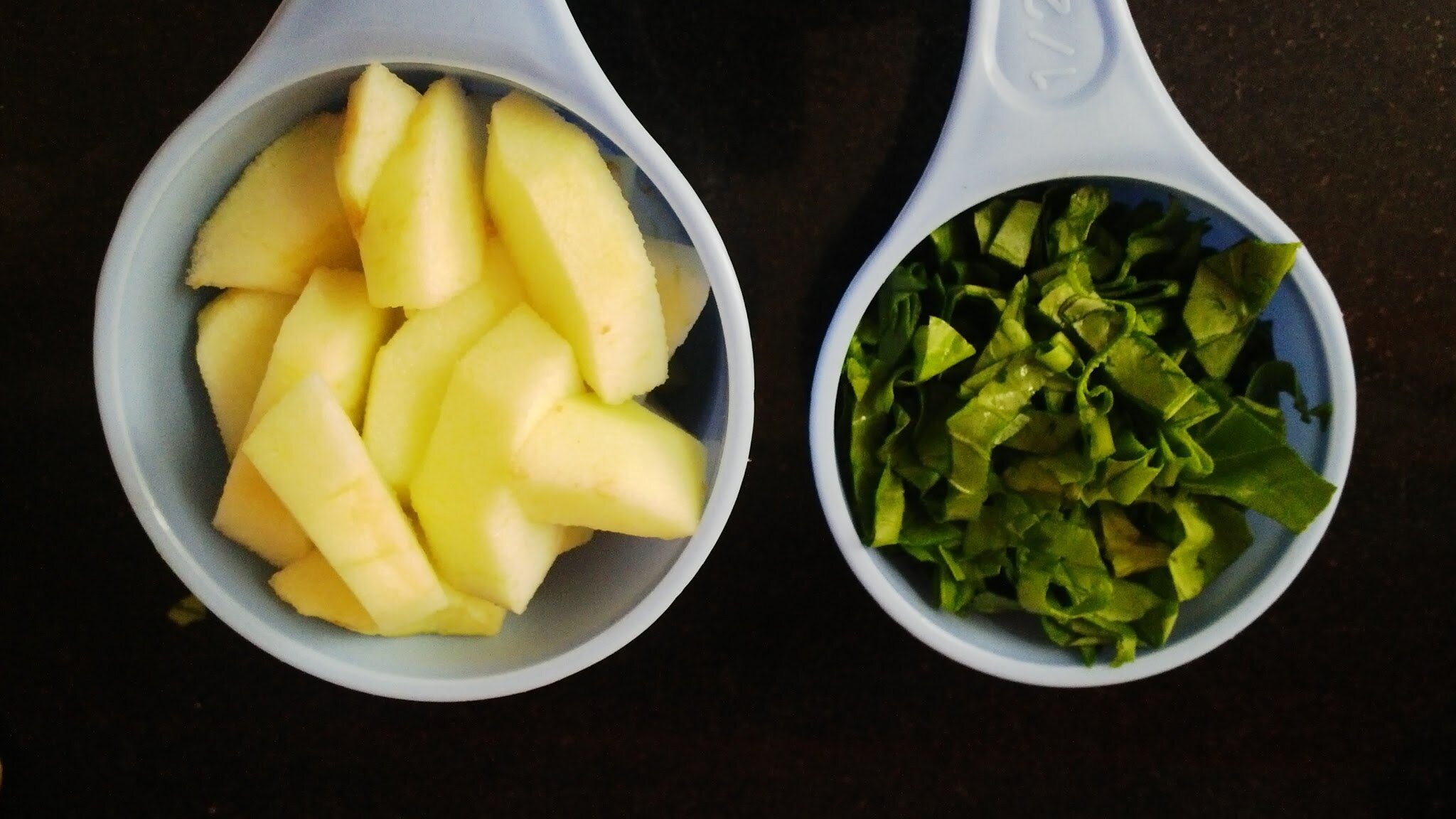 List Of Ingredients: (Serves 2)
Chopped Spinach-1/4 cup
Chopped Apples-1 cup
Lemon Juice-2 tsp
Rock Sugar-3 tsp
Rock Salt-1/2 tsp
Black Salt-1/2 tsp
Chilled Water-400 ml
Steps To Prepare:
Step1:
Add chopped apples and spinach to a liquidising jar and puree them.
Step2:
To the pureed apple and spinach leaves, add chilled water and blend well.
Step3:
Add rock salt, black salt, lemon juice and rock sugar to the above and blend one more time.
Stir well. Add some more ice cubes and serve!!
I have added chilled water here to spinach and apple puree from health perspective. You may add soda water to it instead of water as per your wish to bring fizz to the drink.