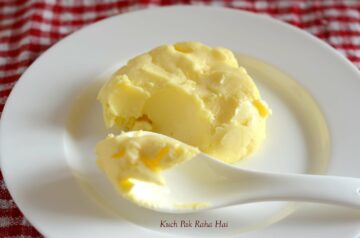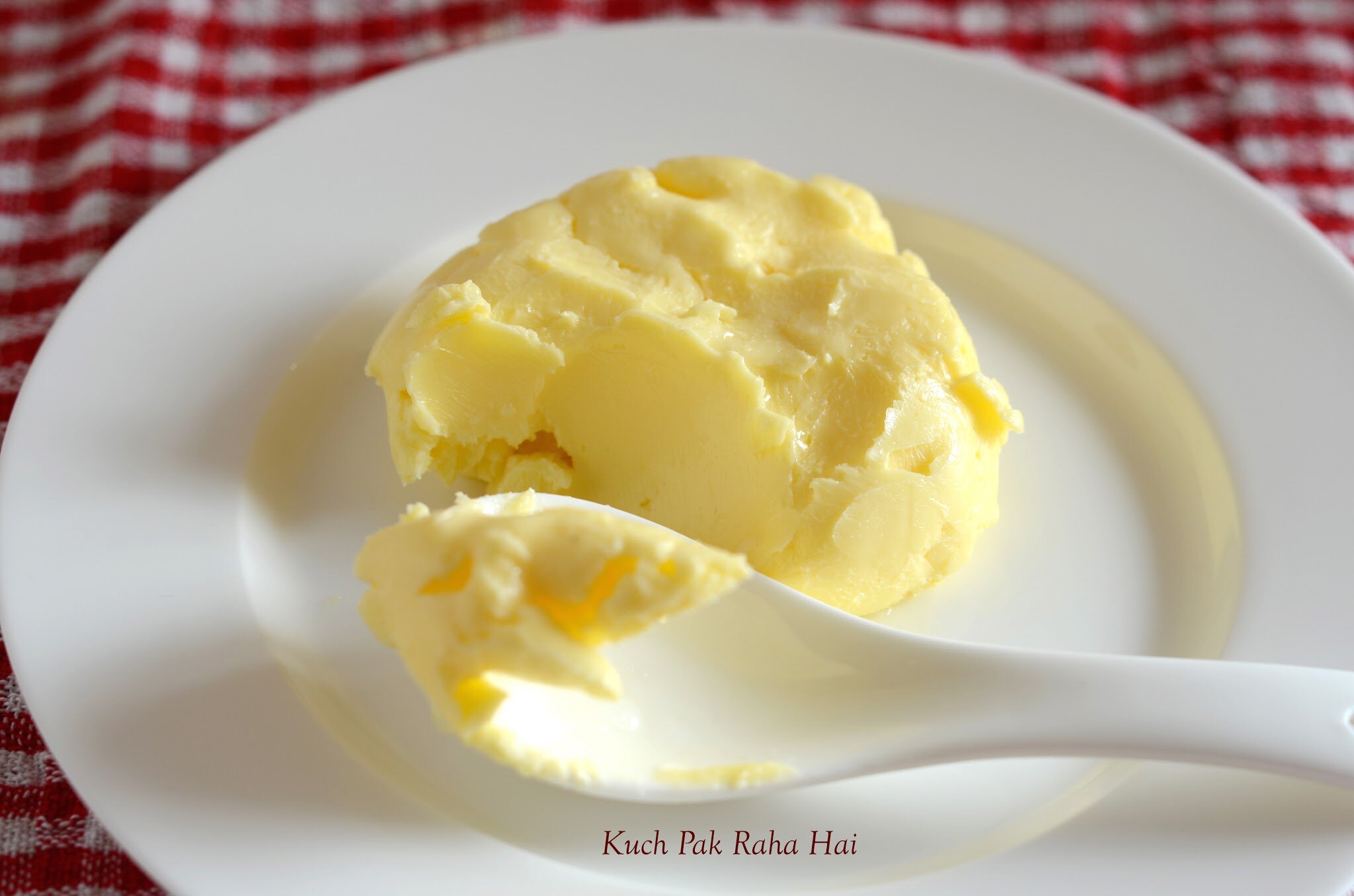 Making butter at home quite an easy task. It not only gives you fresh tasting butter but also free from added preservatives or additives. Nothing can beat the taste and aroma of  freshly churned "white butter" or "makkhan" at homes. The white butter tastes best on toast or hot steaming aloo parathas.
Fresh cream or Malai is used for making butter. Remember to bring the cream or malai to room temperature before you begin. In summers, keep the tetra pack or packet of cream outside for at least 3 to 4 hours and in winters 7 to 8 hours. It makes the process faster and easier.
The traditional method of making butter involves collecting 'malai' at home for few days and then churning it to make butter. This requires a wait of few days in order to collect sufficient amount of malai but with the method shown in this post you will get fresh home made butter in just few minutes. You just need a pack of medium fat or full fat cream and chilled water.
Hope you would like this home made butter recipe!! 
List Of Ingredients :
Medium Fat Cream – 200 ml (At room temperature)
Chilled Water – 500 ml
Steps To Prepare: 
Step 1:
Bring the cream to room temperature.In summers, keep the tetra pack or packet of cream outside for at least 3 to 4 hours and in winters 7 to 8 hours.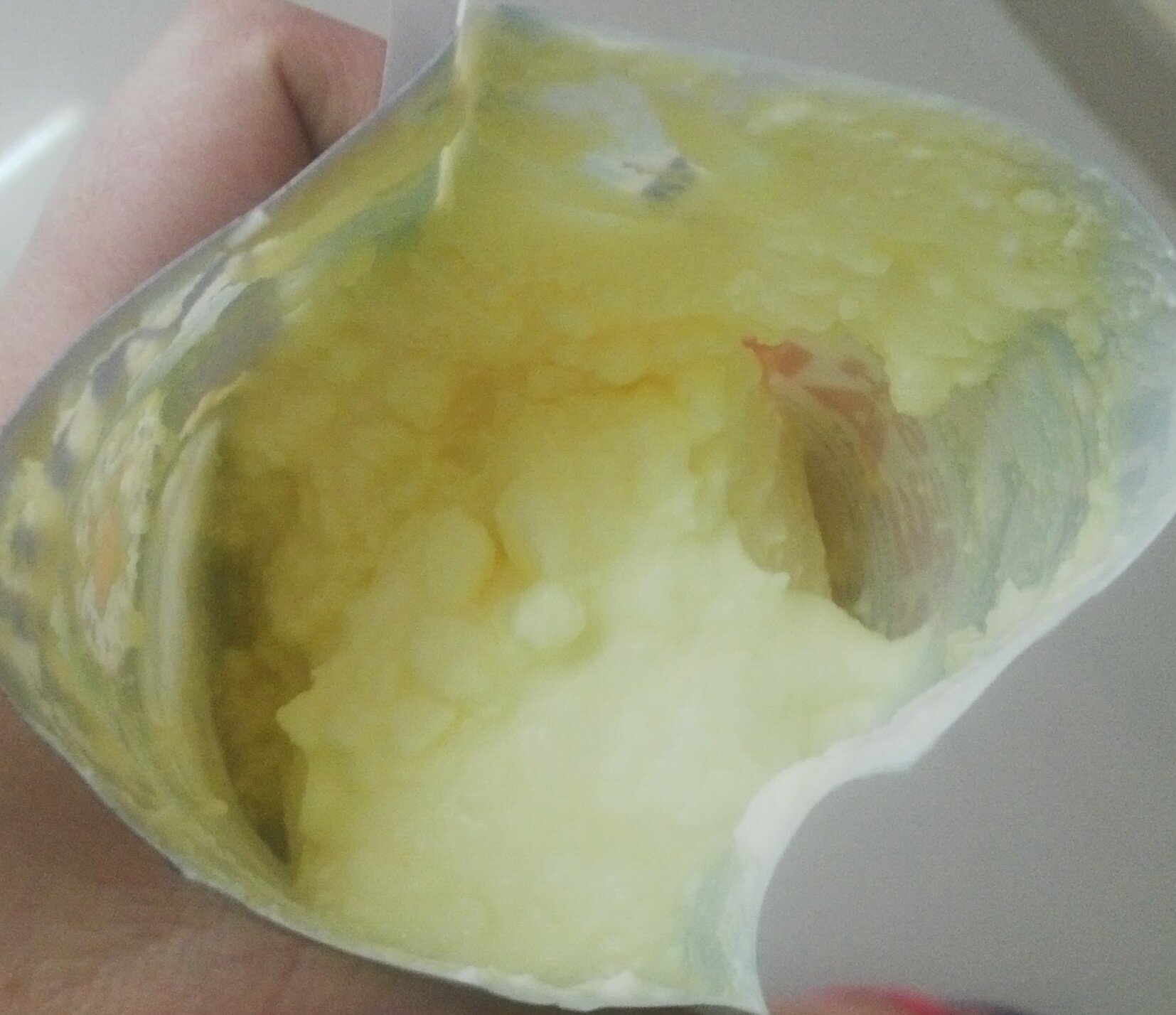 Transfer the cream to a whipping bowl or jar. I have used medium fat cream here.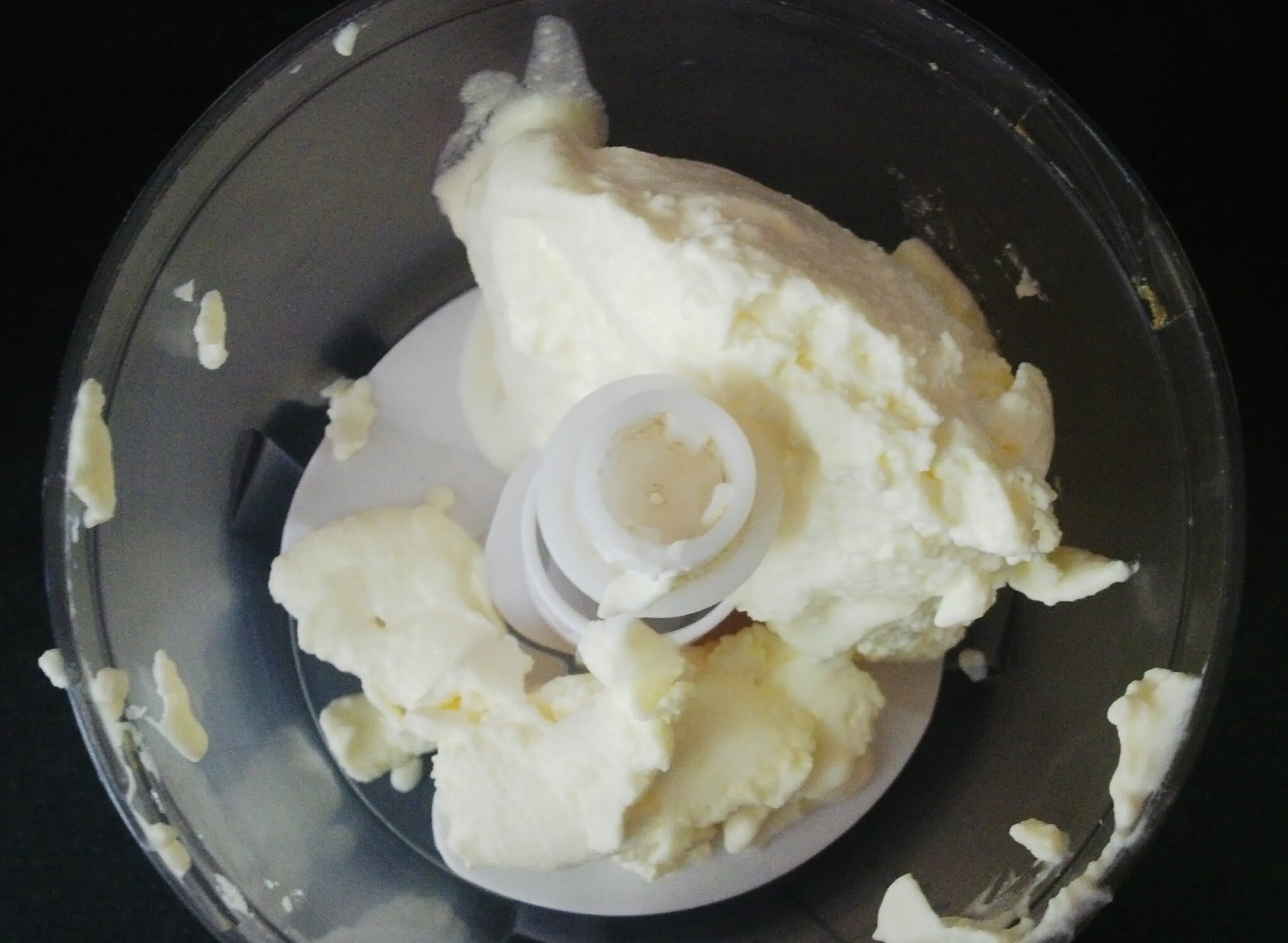 Step 2:
Whip it well for 3-4 minutes till it starts becoming light in texture.I am using here Morphy Richards Vivo chopper which comes with two blades-chopping blade and whipping blade. The white attachment shown in the picture in whipping blade. You can even use hand whisker, provided the cream you are using is at room temperature. It may take some extra time.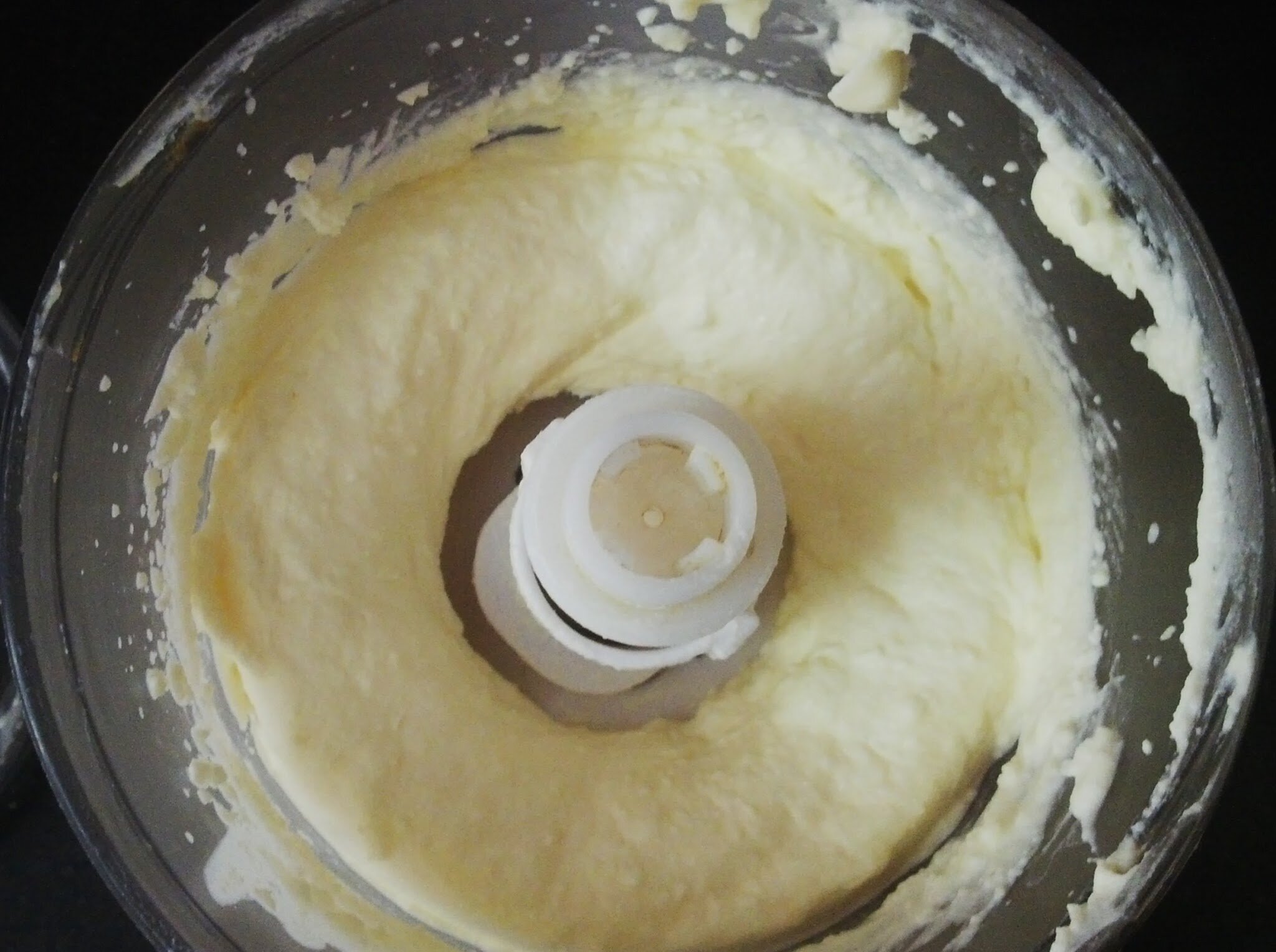 Start adding chilled water to it gradually. Whip it again.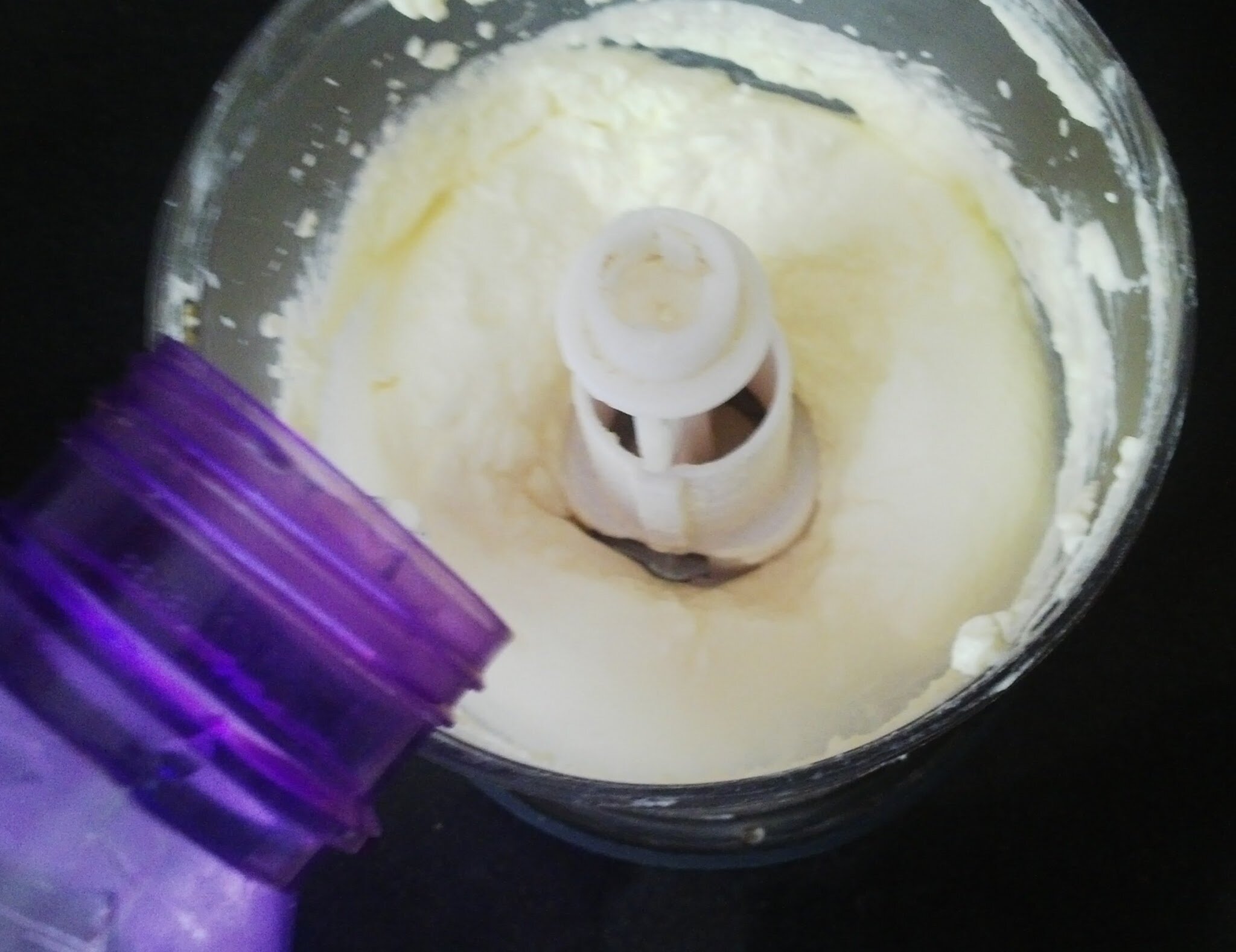 Step 3:
Repeat the process of adding chilled water and whipping till butter separates from the mass leaving watery liquid behind.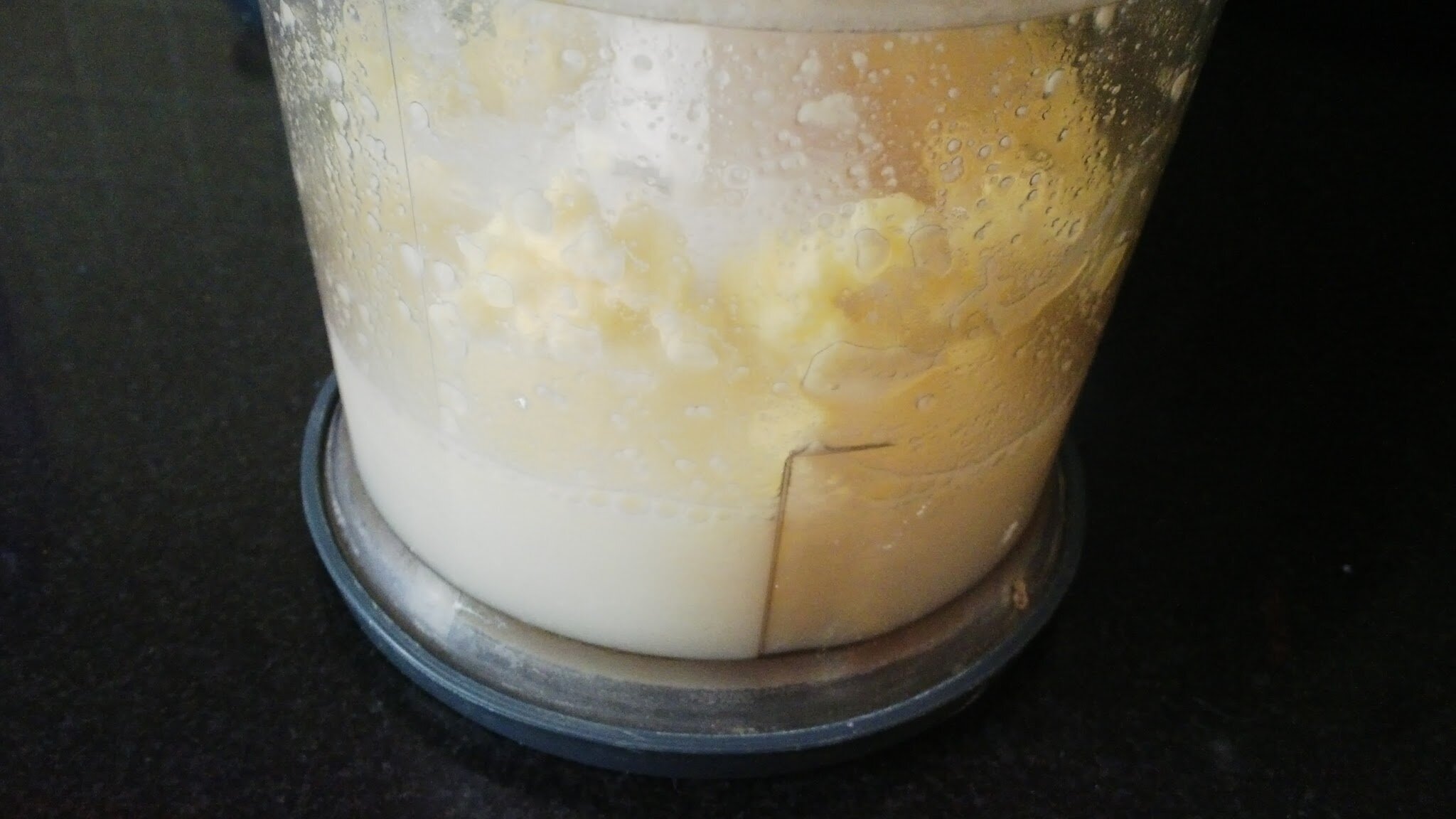 Here the fat (or butter) has separated completely.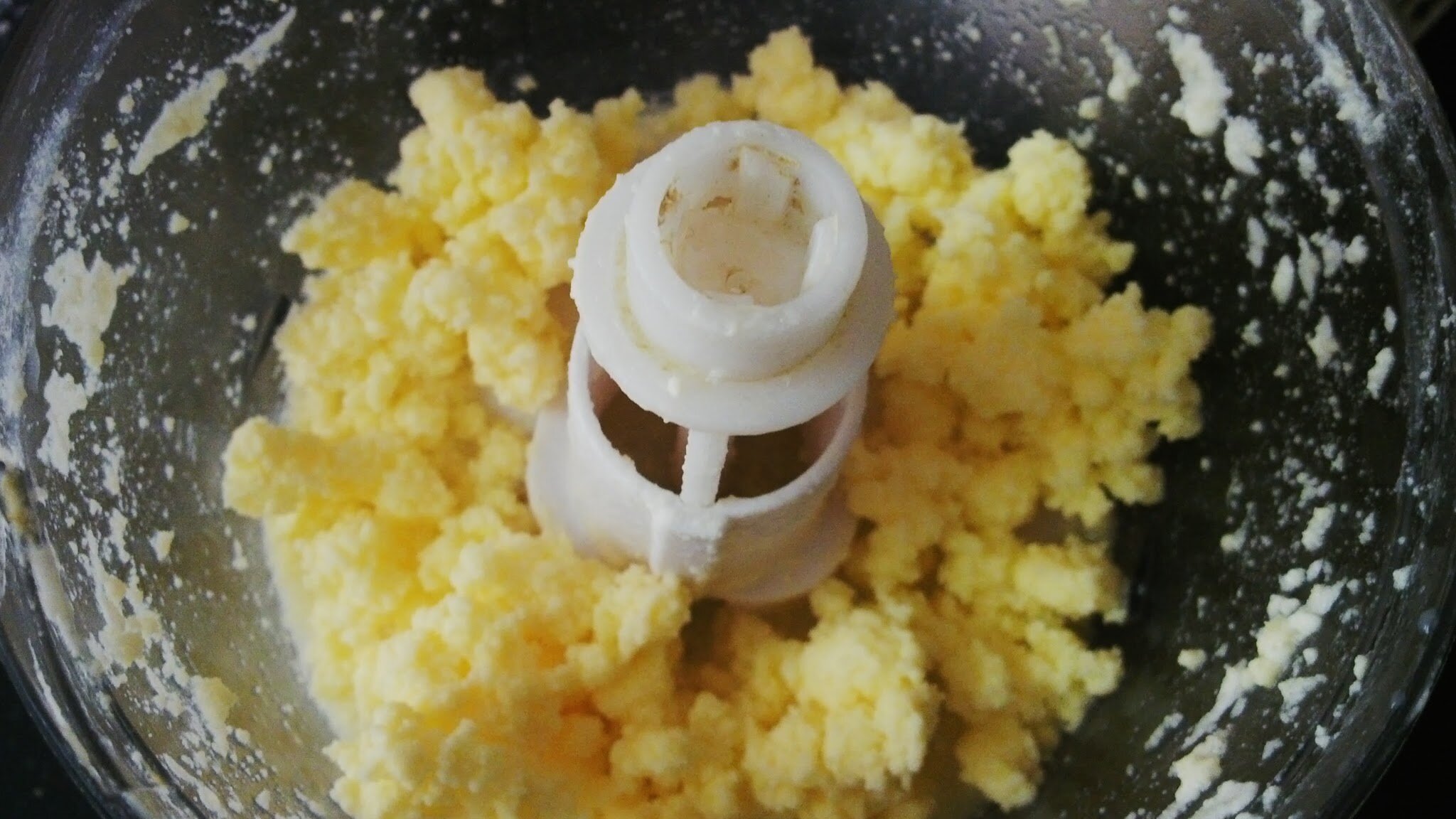 Step 4:
Strain out the liquid from the butter.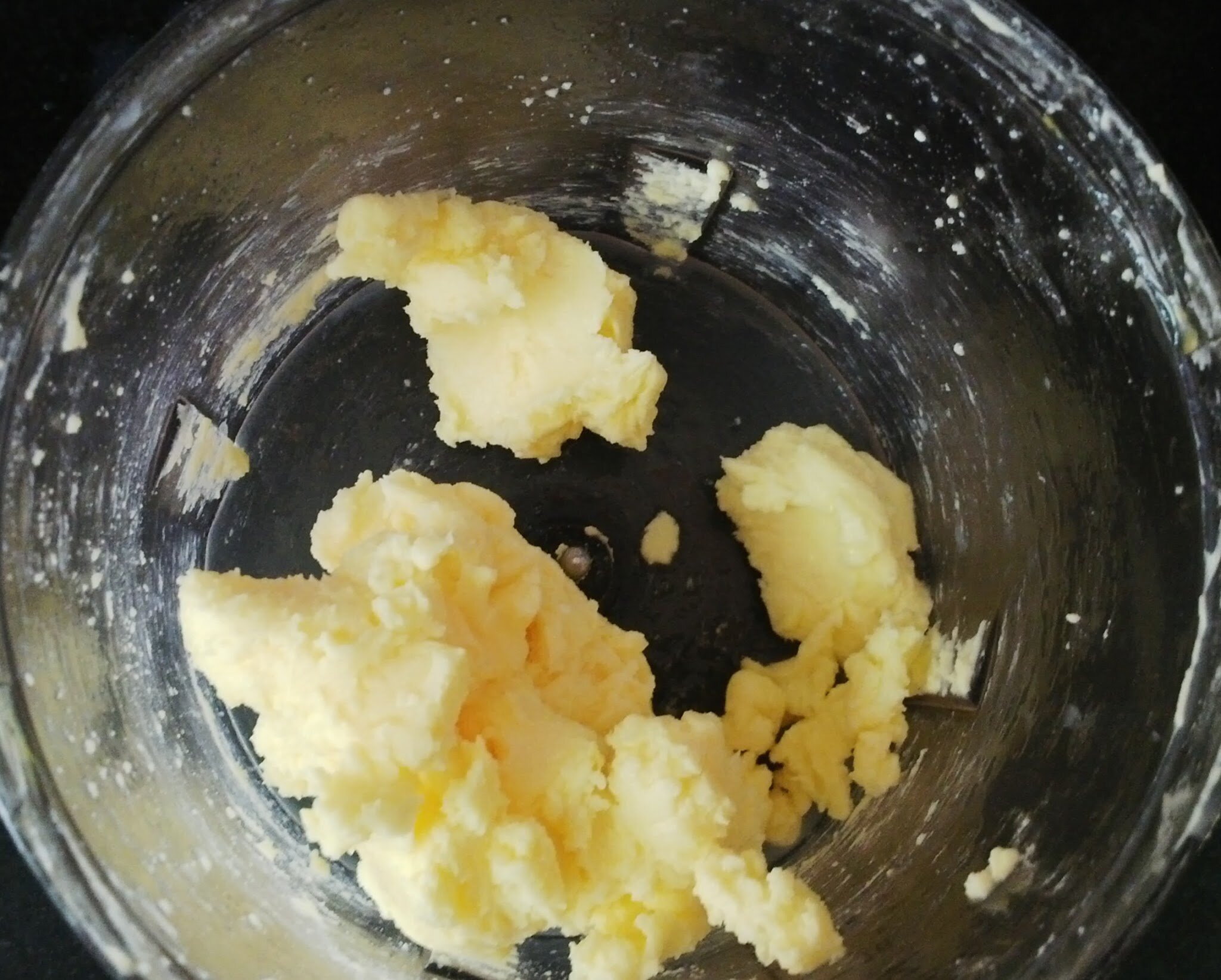 Transfer the butter to a separate bowl and rinse it twice or thrice with fresh chilled water.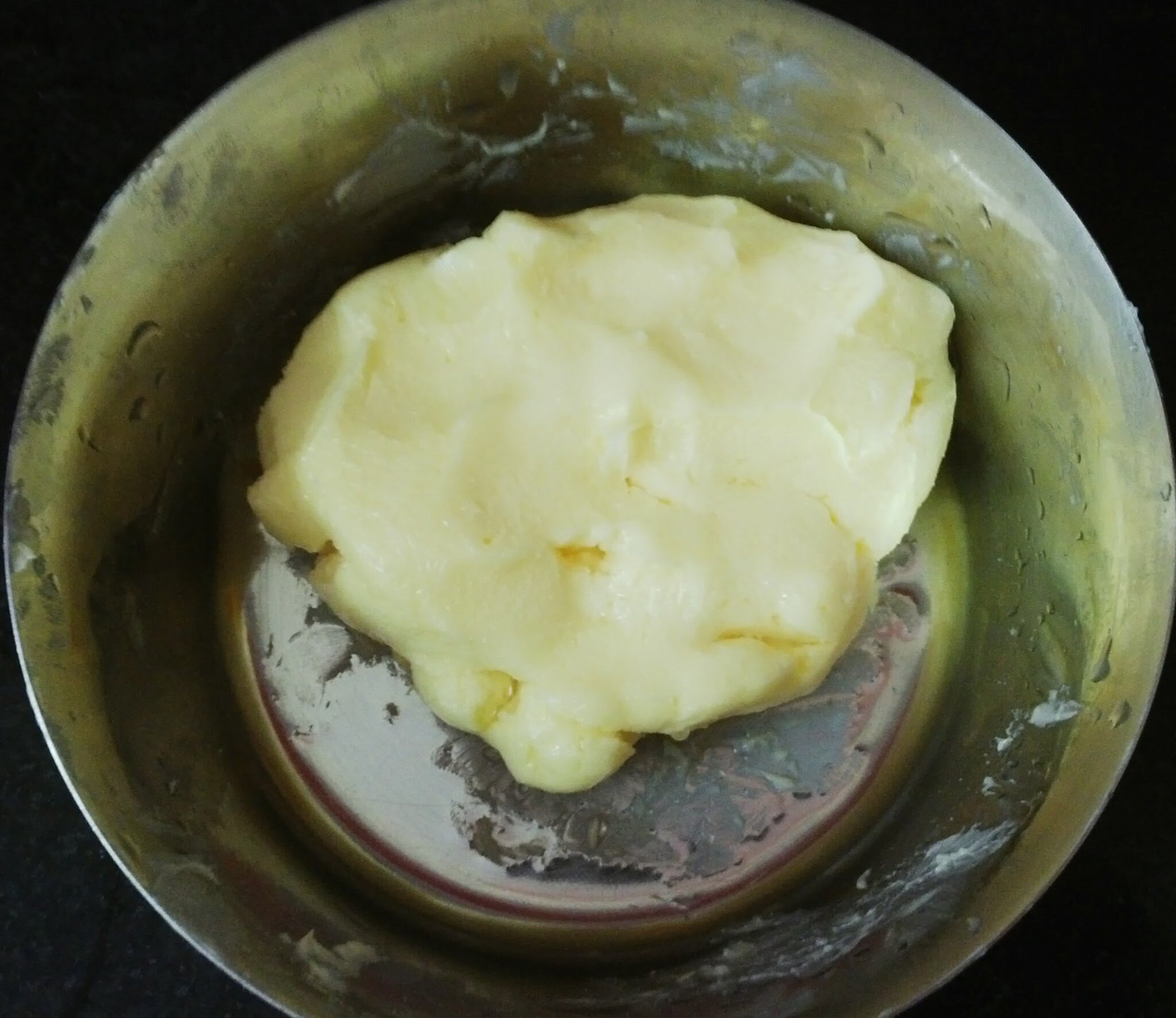 Enjoy this homemade butter with Stuffed Paratha or over freshly baked bread slice!!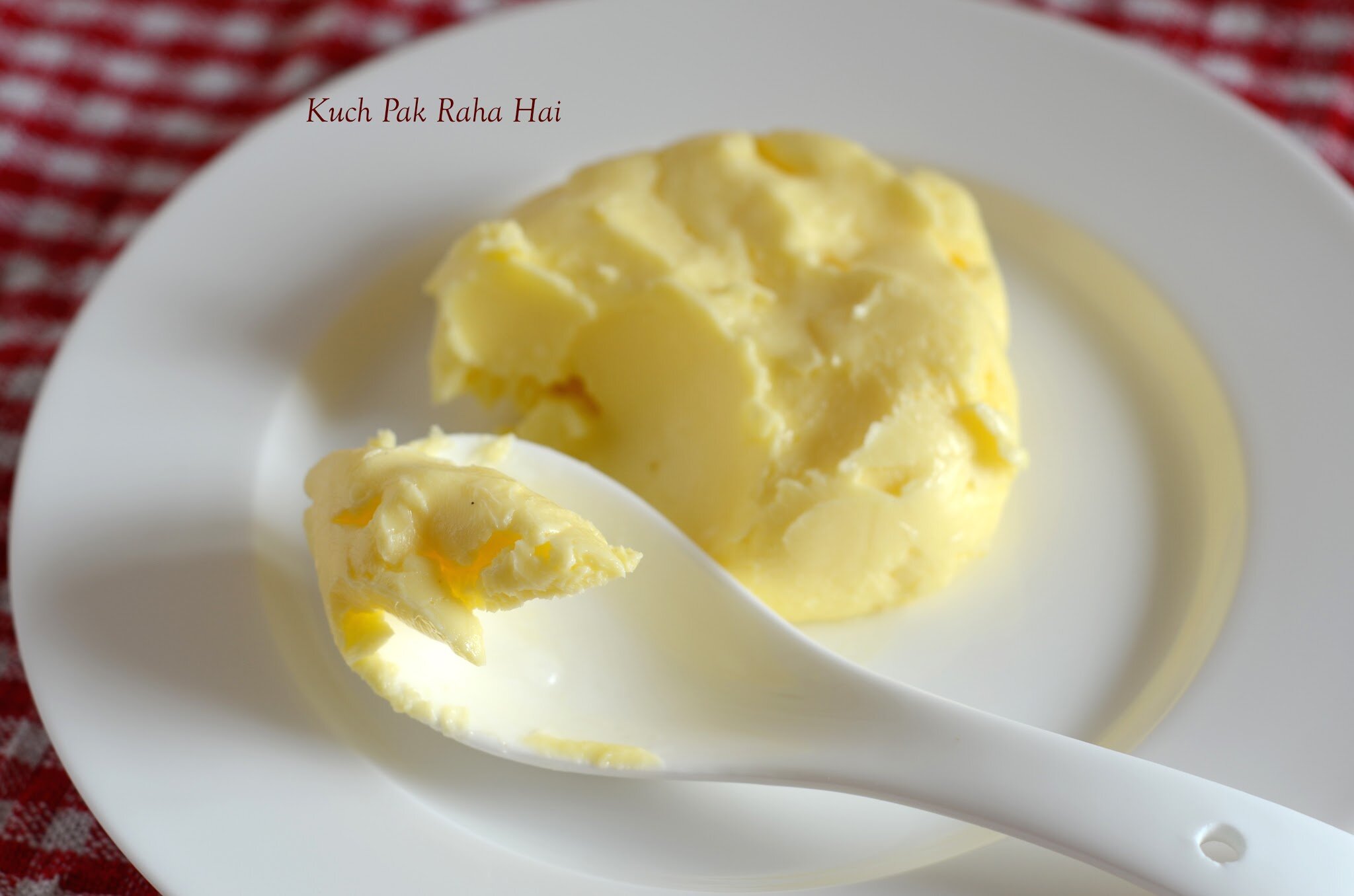 If you try our recipes & share pics on social media then don't forget to tag us on Facebook or Instagram. You can also subscribe to our Youtube channel for detailed stepwise recipe video.
Bon Appetit!!