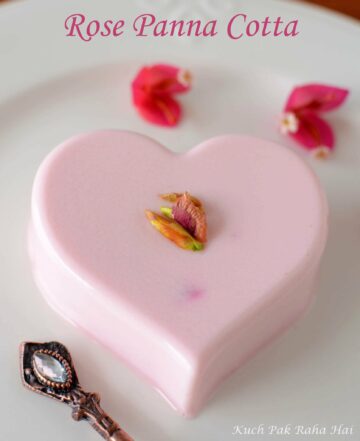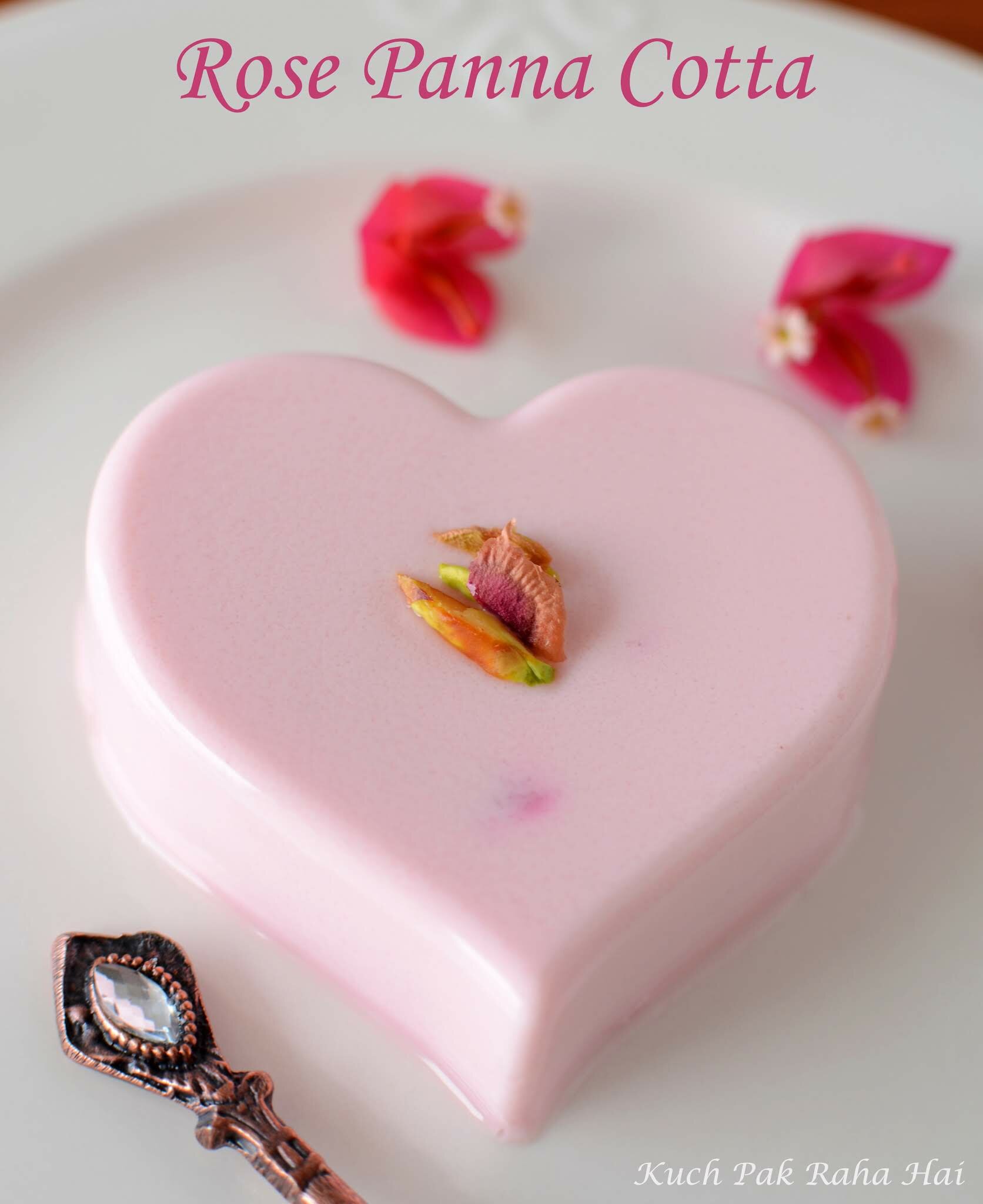 Panna Cotta is a chilled Italian dessert which is made by setting thickened sweet & flavoured cream. The flavour can be vanilla, fruit or any other aromatic ingredient. In this post, Rose Panna Cotta recipe has been shared which is made without gelatine or eggs. 
The words "Panna Cotta" in Italian  literally translates to "Cooked Cream" in English.This dessert is set using Gelatin which is basically collagen derived from animals. It is used in various desserts and also in jellies. In this Rose Panna Cotta recipe, we are going to use vegan substitute of gelatin which is "Agar Agar". It is a seaweed extract and works really well as thickener or in setting desserts like Panna Cotta.
The first time when I tried Panna Cotta was in Rome. I really liked how it was so smooth and melt in the mouth; not to forget how sophisticated it looked. Recently, we went to Koh Samui (Thailand) where I again had it at an Italian restaurant named "Aromi Diversi". The place is entirely run by its Italian owner/chef and serves delicious authentic pizzas & pastas. I had Vanilla Panna Cotta here and was so mesmerized by it that I decided to replicate it on coming back home.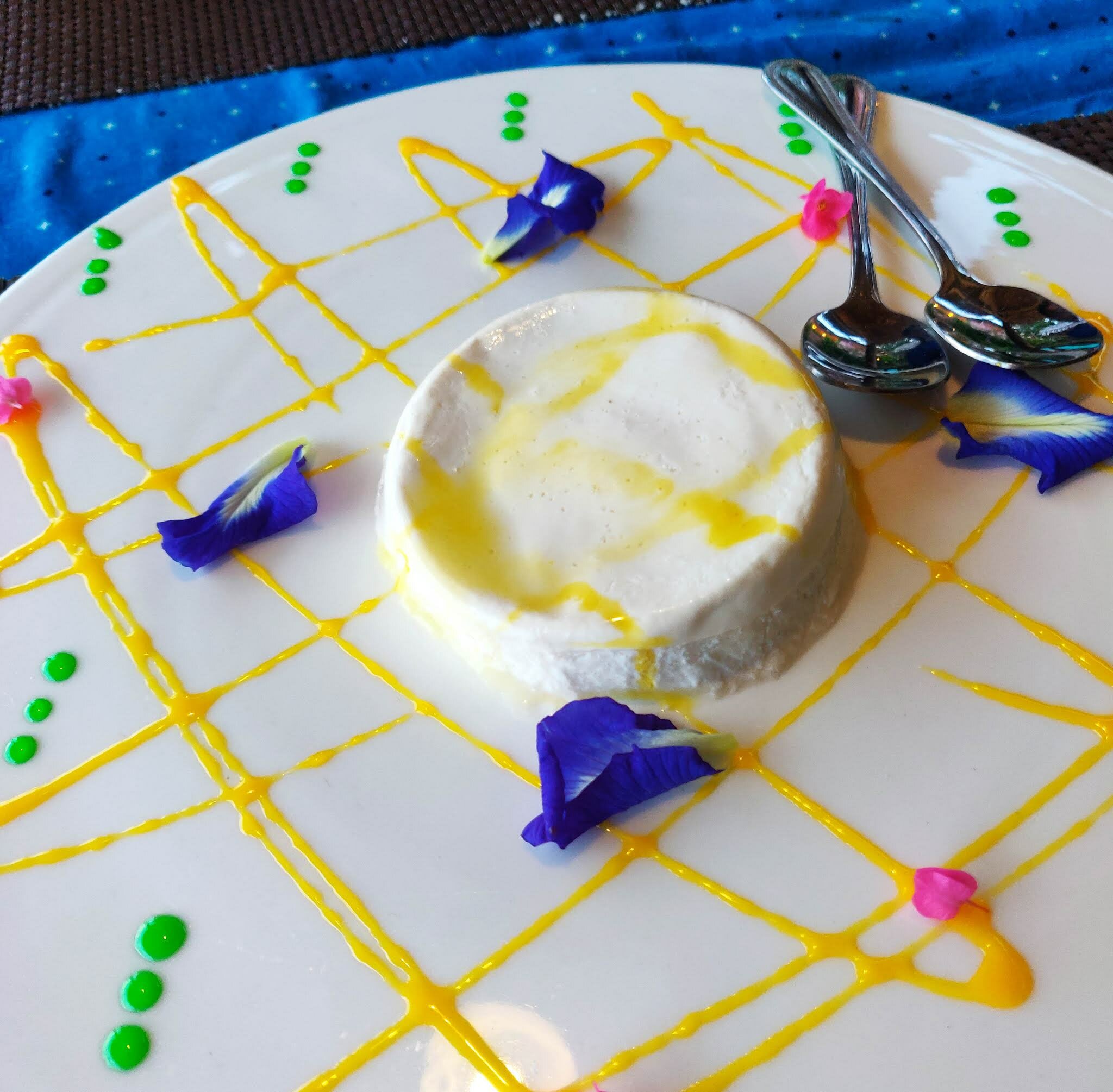 My Inspiration:Vanilla Panna Cotta @Aromi Diversi (Koh Samui, Thailand)
I have tried to give it my variation and added Rose flavour to it. As Holi festival is really close, the colour and flavour of it will really go well as per the ocassion. The beautiful delicate pink colour of rose in background of lite green coloured pistachios is really eye pleaser. The taste and aroma is cool and refreshing.
All ingredients used in this rose panna cotta recipe are common and generally available in kitchen pantries except Agar Agar.  I was struggling to find good quality Agar Agar powder when found this Urban Platter brand on Amazon. I am quite satisfied by it and would definitely recommend it. To check out its details, you can click on this link:https://amzn.to/2TDEm7X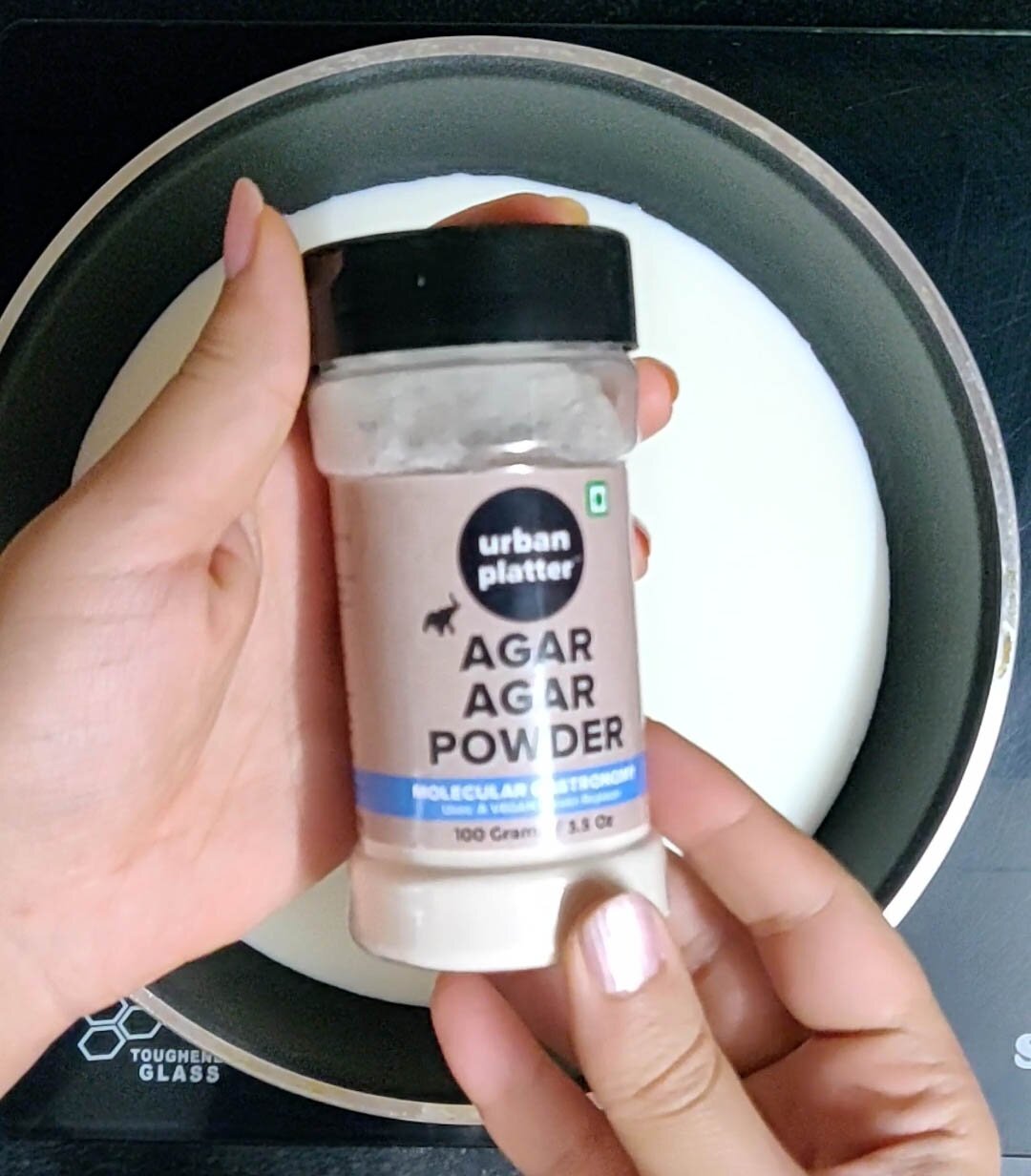 Urban Platter: Agar Agar Powder
I have also shared the complete step by step recipe of rose or gulab panna cotta on our Youtube channel "Kuch Pak Raha Hai". Please Subscribe to our channel if you like it.
Watch video:
List of Ingredients: (Serves 4 to 5 persons)
Milk – 1 cup
Agar Agar powder- 1 tsp
Cream – 1/2 cup
Sugar – 2 tsp (or to taste)
Rose Syrup – 3 tsp
Chopped Pistachios-3 to 4 (For garnishing)
Steps To Prepare:

Step1:
Take milk in a non stick pan. Don't switch on the flame yet. Add agar-agar powder and mix well for 2-3 minutes.
I am using "Urban Platter" brand AgarAgar powder. You can find it on Amazon. To check out its price & other details, click here.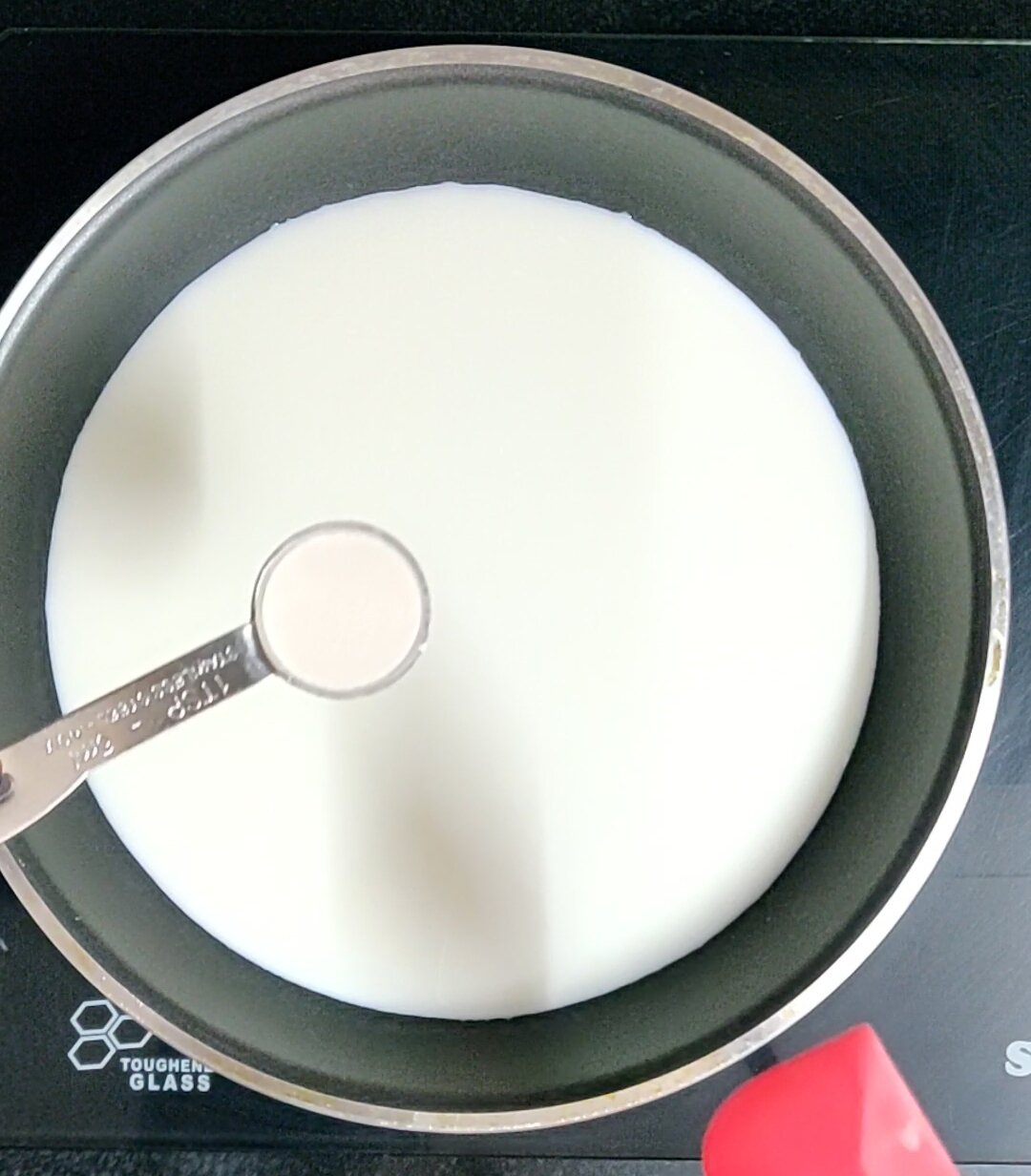 Step2:
Switch on the flame now but keep it on Medium-low. Our intent here is to heat the milk but not to boil it. Keep stirring in between.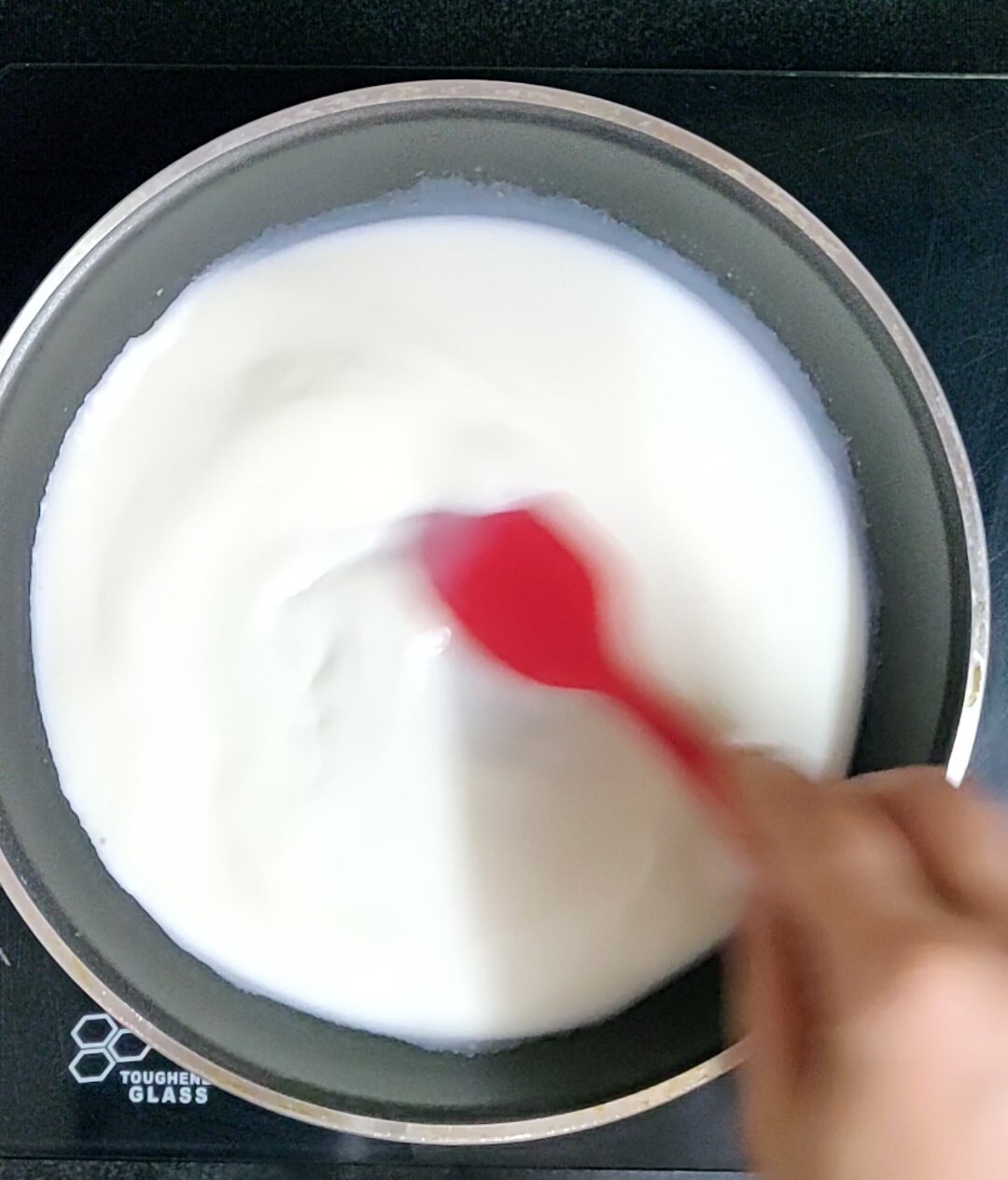 Step3:
Add cream to the milk and mix once again. I have used Amul Fresh cream here. You can use any other brand also.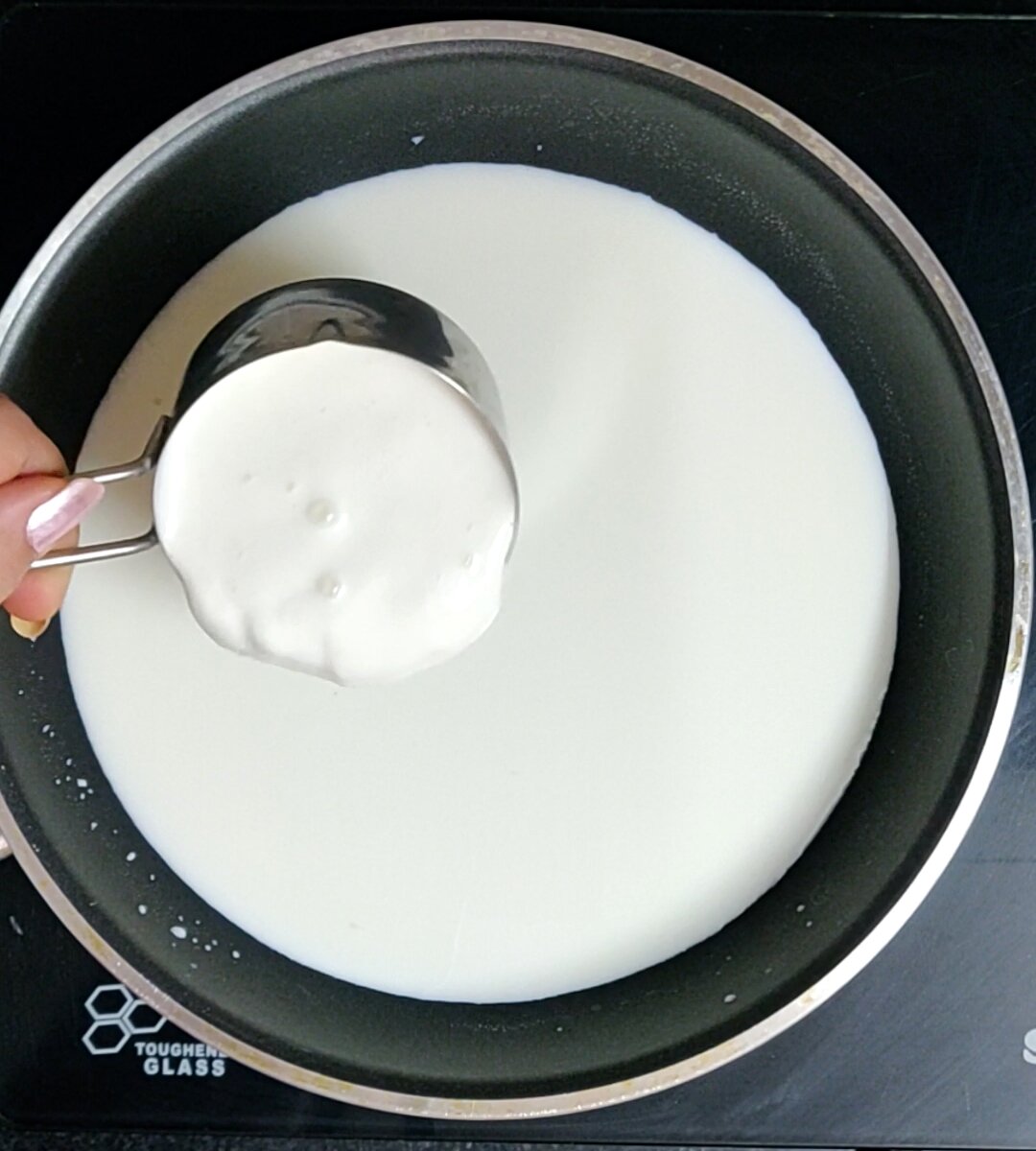 Step4:
Add sugar to the heated milk-cream mixture. Stir well so that all the sugar is dissolved.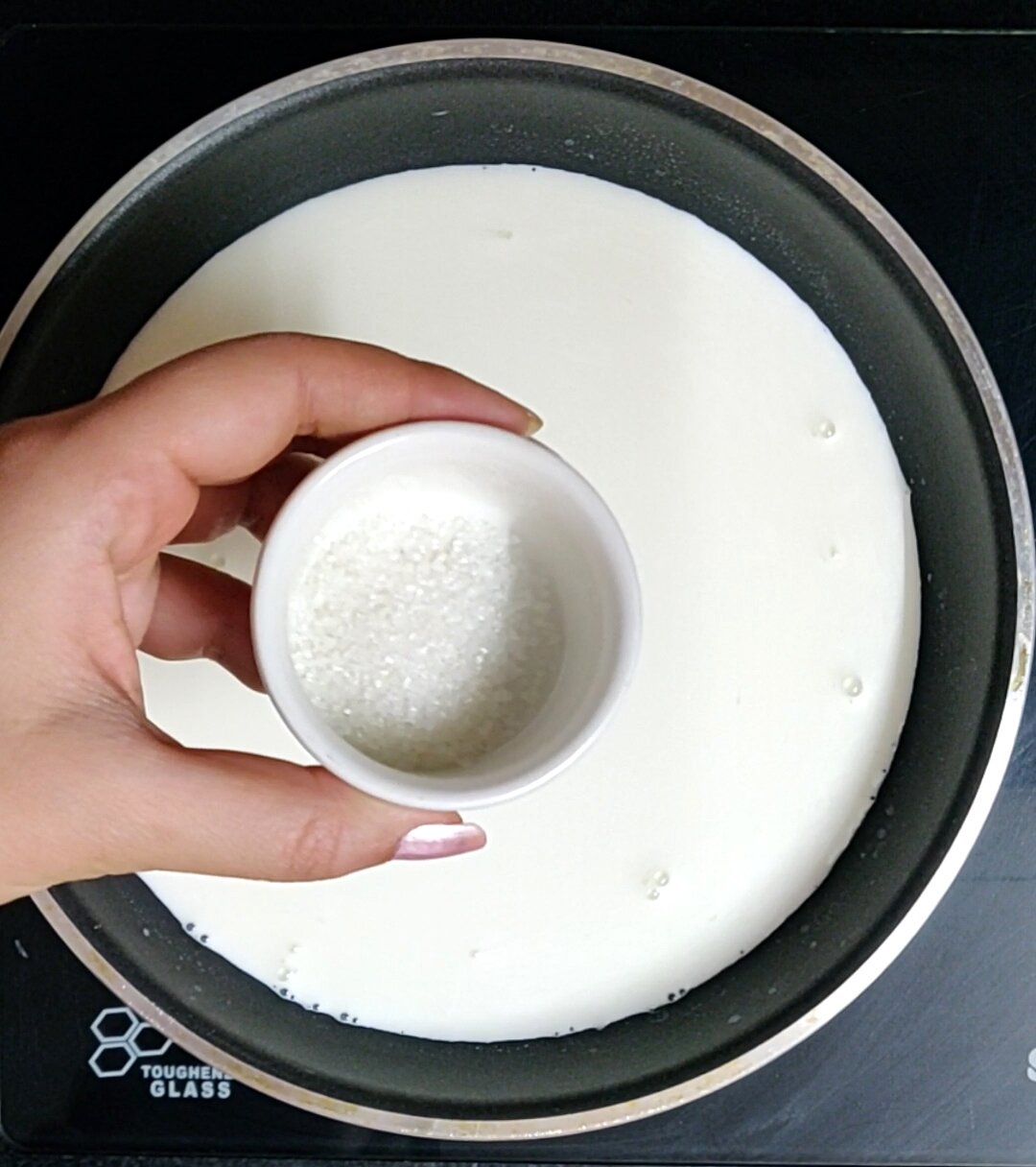 Step5:
In the end, add rose syrup. Mix one again. Switch off the flame when milk starts steaming.
(Please take care that the milk should not come to boiling state).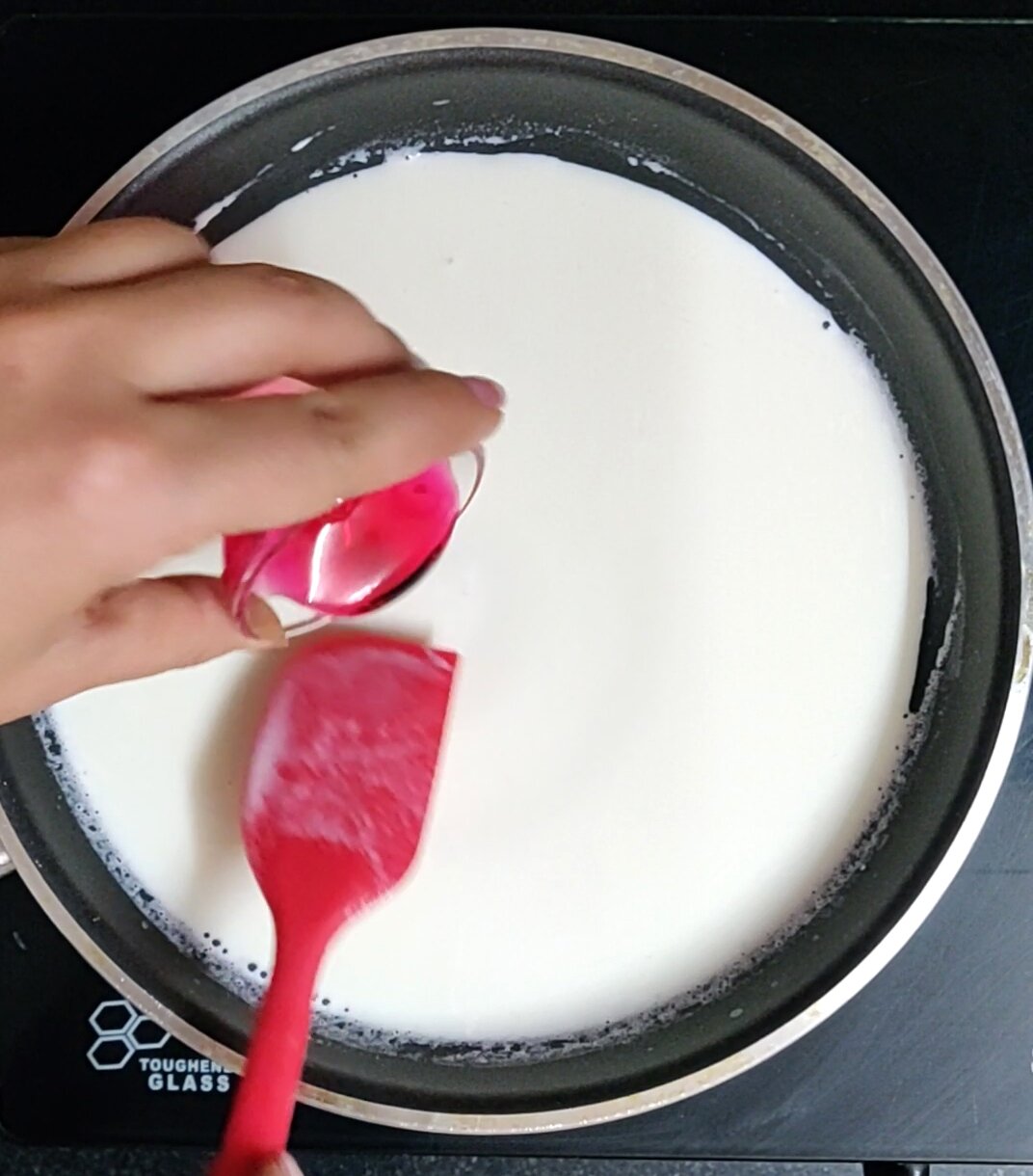 Step6:
Transfer this mixture in silicon moulds. You can even set it in small cups/bowls and serve in them directly. You can find such heart shaped silicon moulds on Amazon. To check out its price & other specifications, click here: https://amzn.to/2W3fhVo.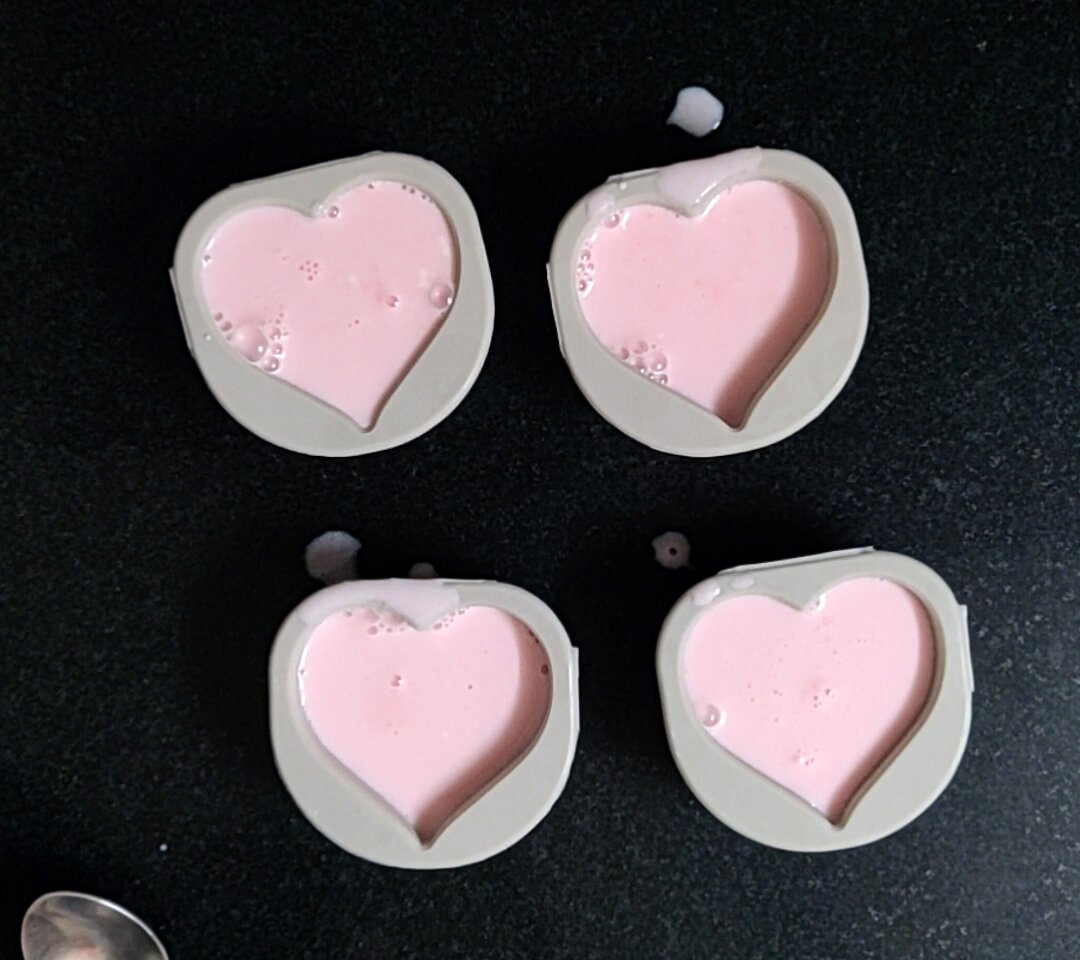 Step7:
Let the Panna Cotta set in refrigerator for at least 3-4 hours. I generally make it a night before and leave it in refrigerator overnight.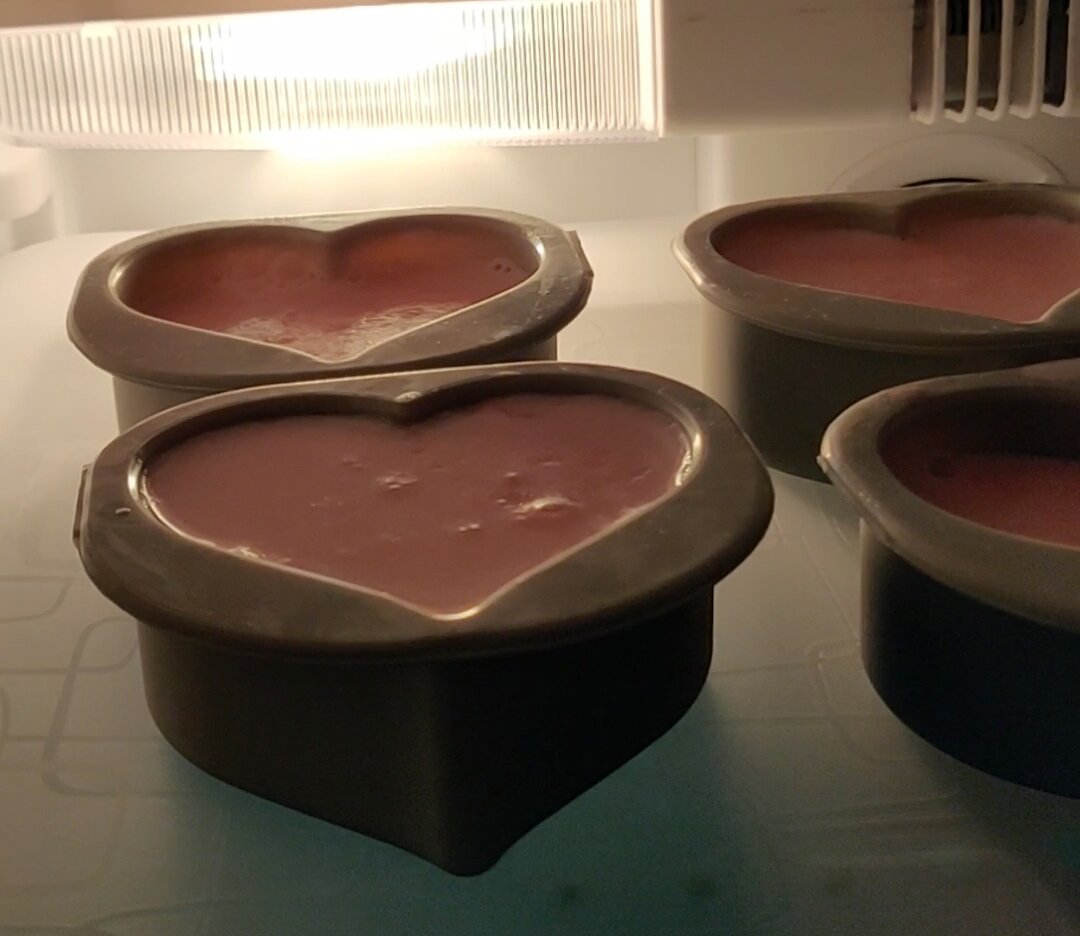 Step8:
To de-mould, carefully pull the sides of silicon moulds away from Panna Cotta. Then invert it and slightly push the mould from back.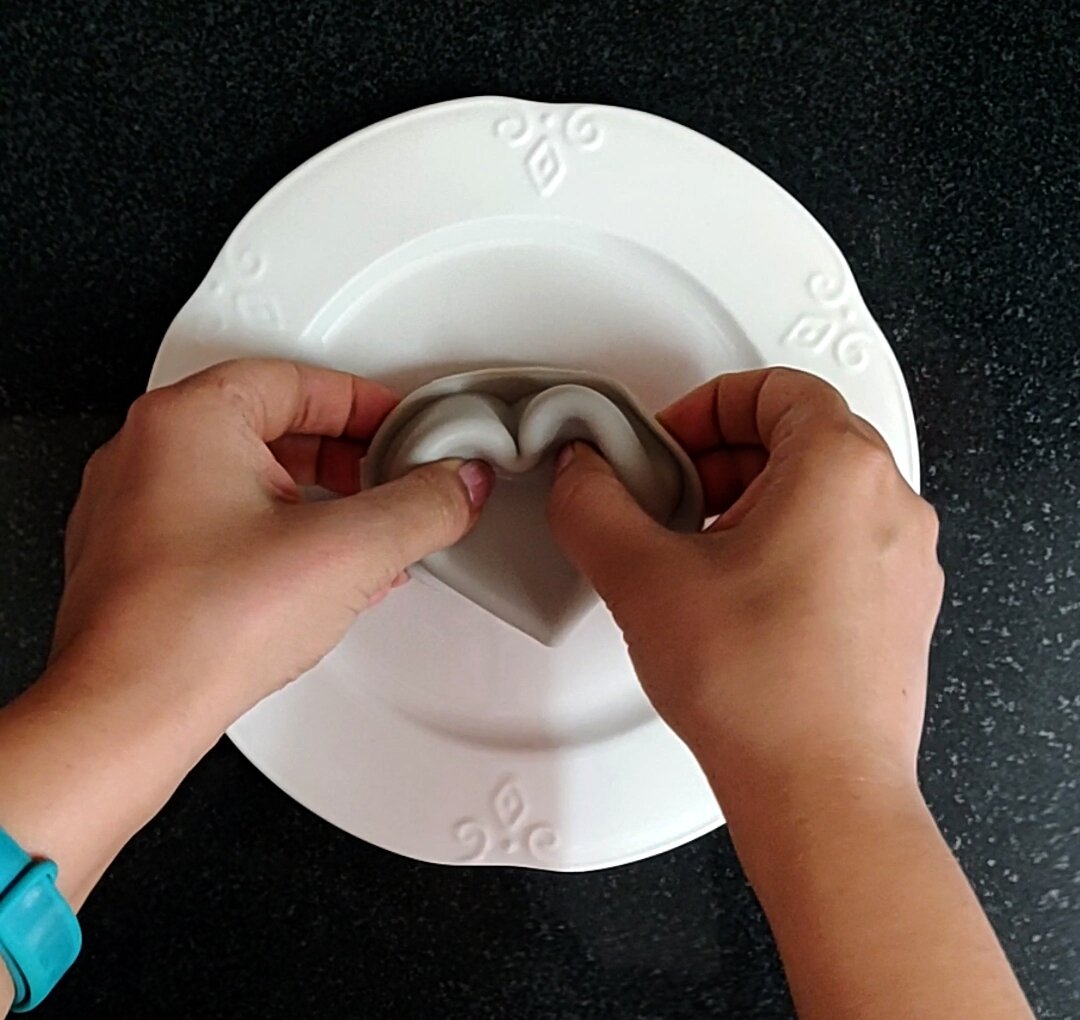 The Panna Cotta should smoothly glide out of the mould.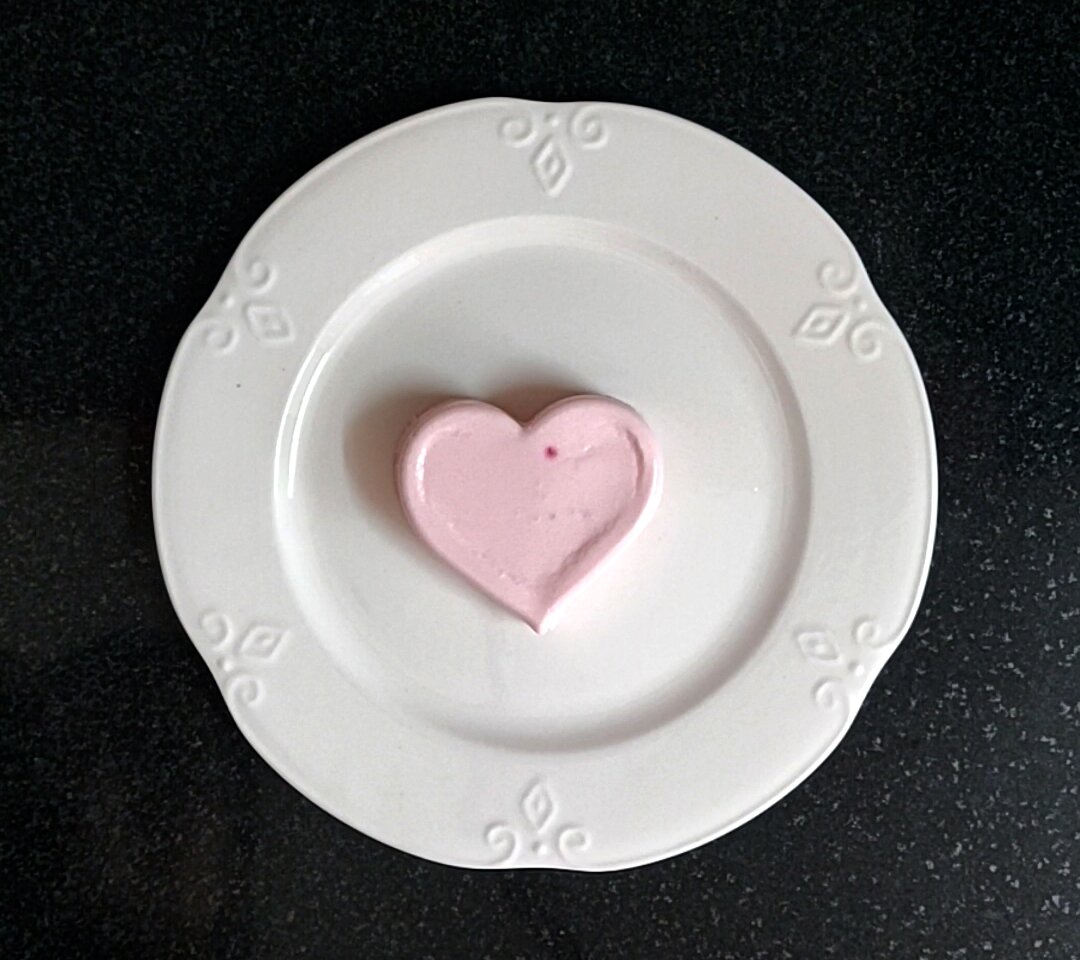 Garnish with some chopped Pistachios or rose petals. Relish this delicate sweet Rose Panna Cotta with your loved ones.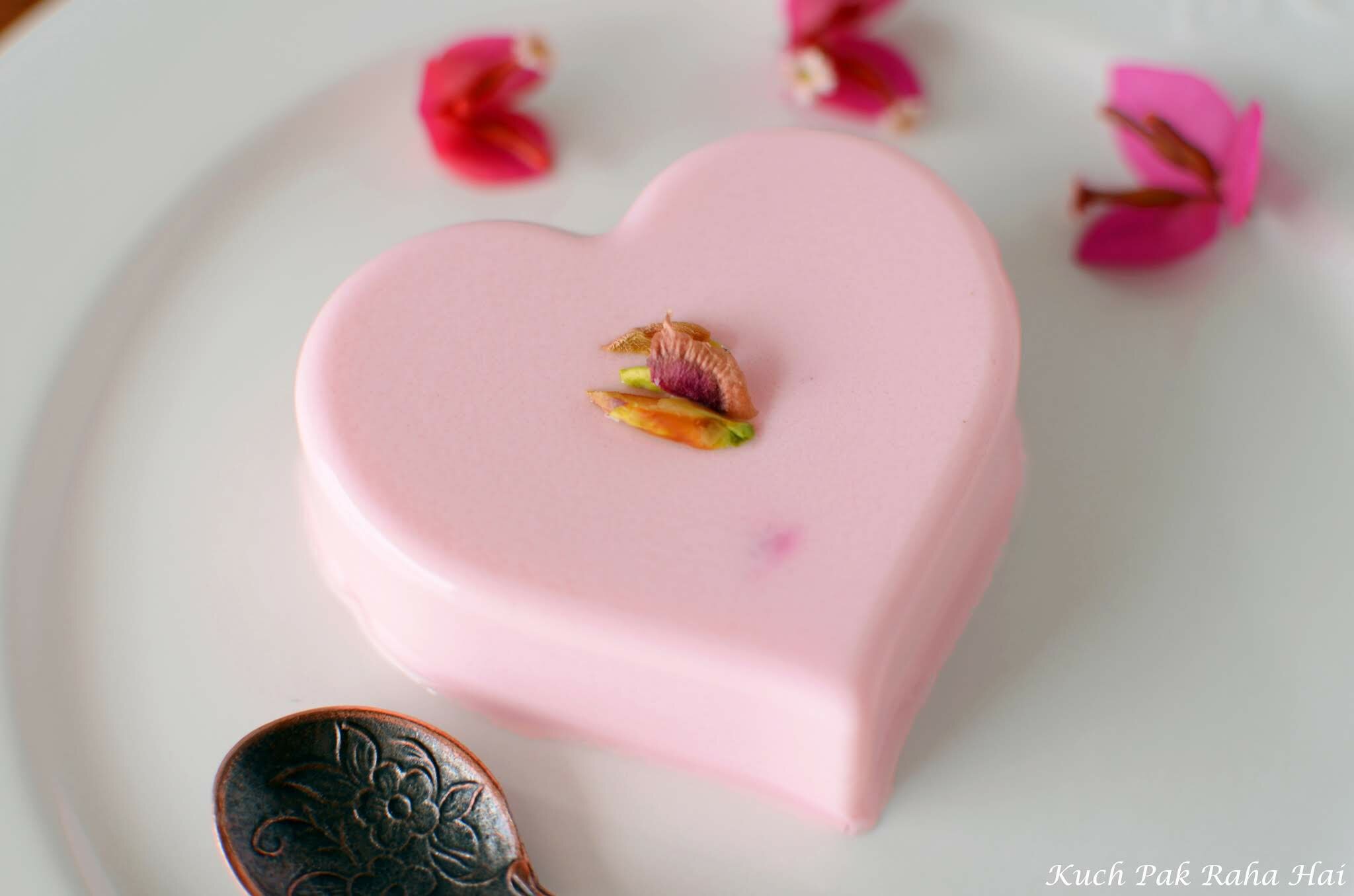 If you try this recipe and share pics on social media, don't forget to tag us on Facebook or Instagram or use the hashtag #kuchpakrahahai.
Bon Appetit!!
(Disclaimer: The post has amazon affiliate links)
Other No Bake Dessert Recipes you might like: