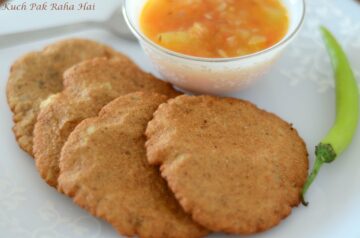 Good morning to all the blog readers!! Today I am going to share the recipe for "Singhare Ke Aate Ki Poori". "Singhara" is known by other names also – Paniphal, Water caltrop or water chestnut. It is quite nutritious and beneficial for health as it is a rich source of protein, carbohydrates, minerals, Vitamin C and dietary fibre. Indian Water chestnut has a hard greenish-brown outer covering and white soft centre that is mildly sweet.
"Singer Ka Aata" or "Water Chestnut flour" is used in Hindu fasts like Navratri when people do not consume wheat flour or any other grains. This flour is combined with potato mash, oil, salt and deep fried to give puffed breads or
Pooris
. It is also gluten free poori recipe. So all those who are allergic to gluten and want to relish Pooris, your search ends here
😃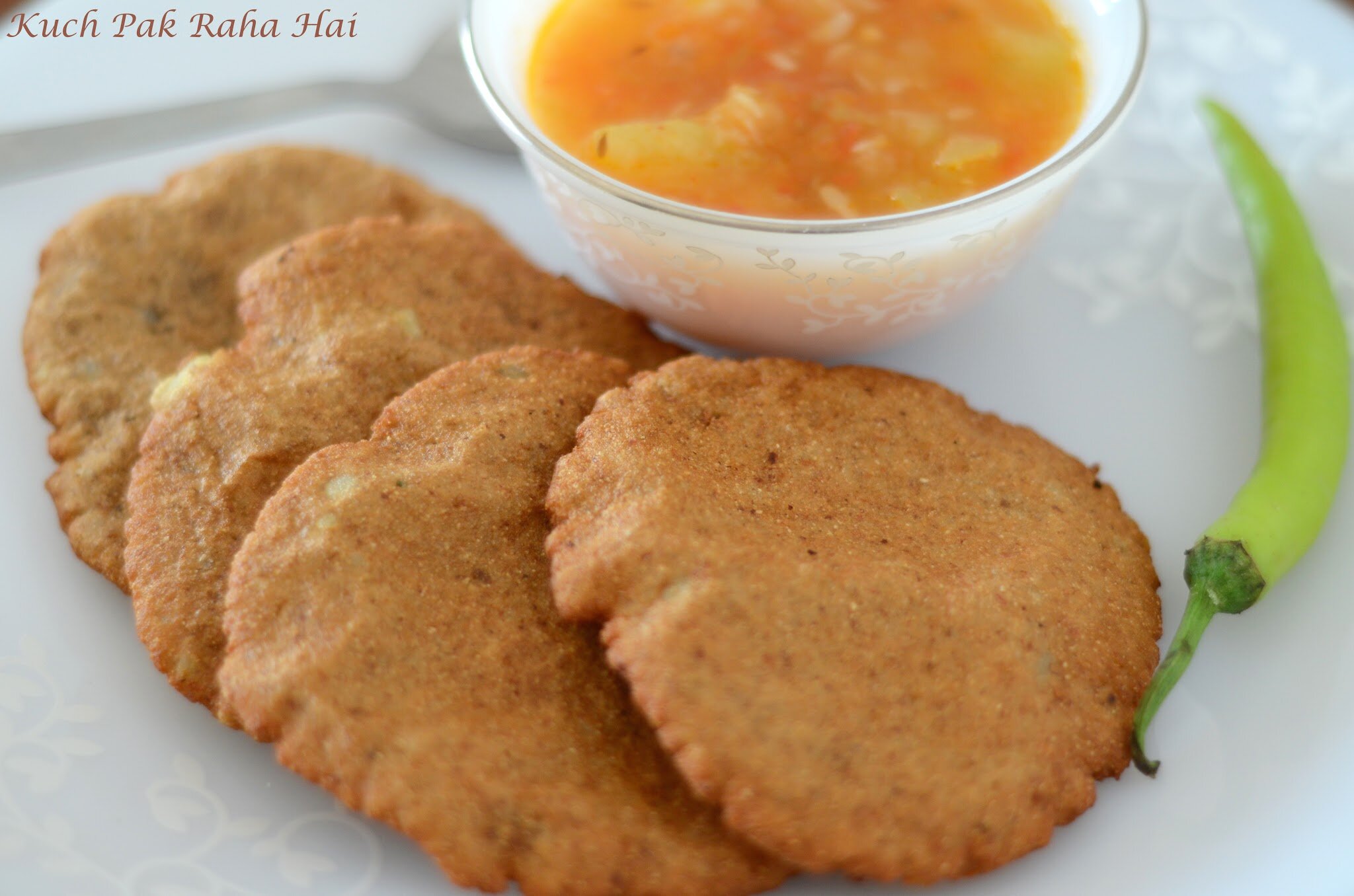 List Of Ingredients: (Makes 12 pieces)
Chestnut or Singhara Flour- 1 & 1/2 cups
Sendha Namak- 1 tsp (Normal Salt if your are not fasting)
Oil- 2tbsp
Boiled Medium sized Potatoes- 2
Water-1/4 cup
Oil- For Frying
Steps to Prepare

Step1:
Take chestnut flour, oil, salt and mashed potatoes in a mixing bowl. Mix well using hands or spoon. Our main focus would be to bind the maximum dough using the moisture from boiled potatoes. Please note, prepare the dough when you are ready to fry the pooris. If the dough is kept aside for 10-15 minutes, it would turn all sticky, messy and you would not be able to even lift it.
As you can see below, I got this much binding in the dough without adding any water –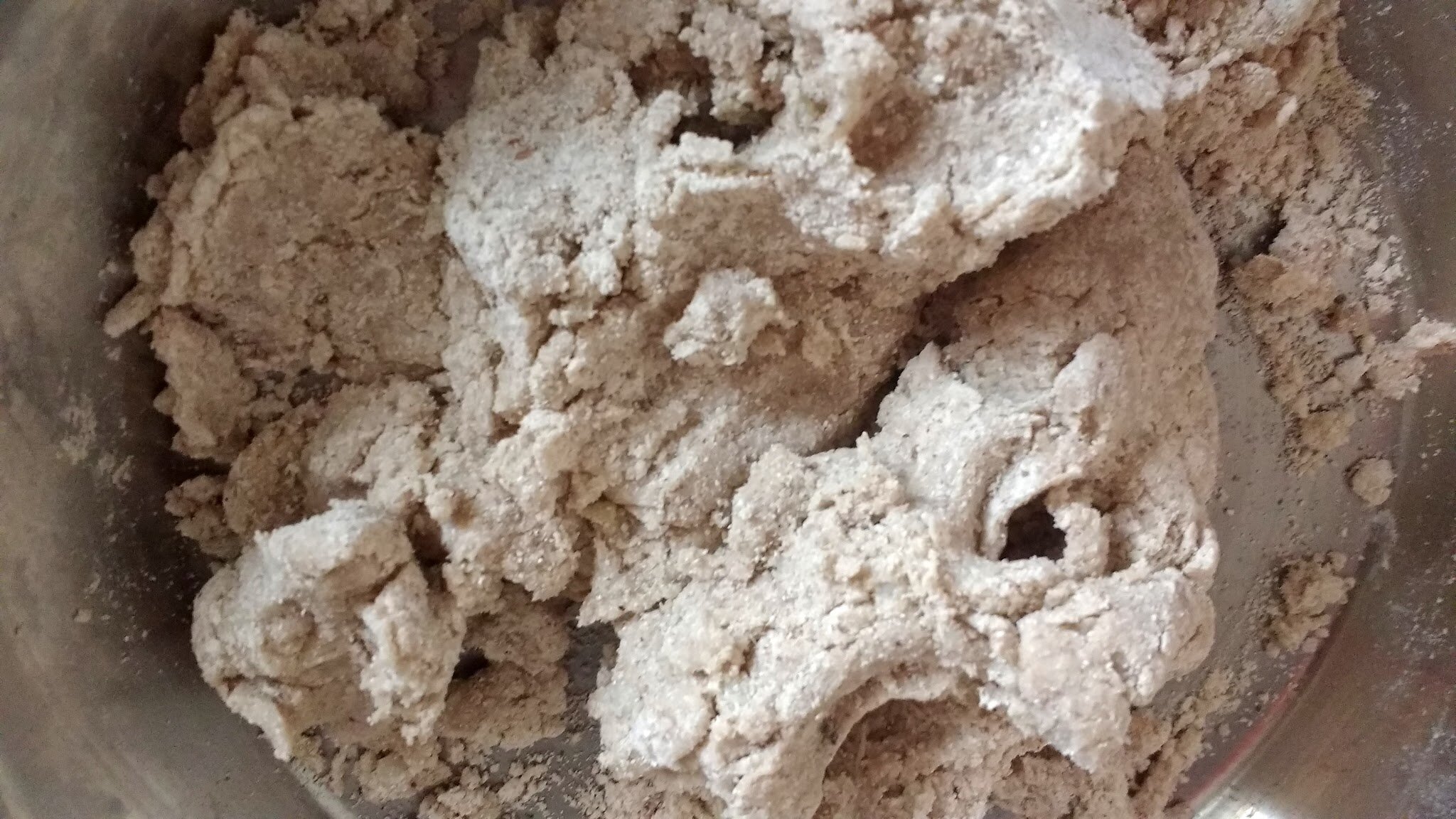 Add 2 tablespoon of water and mix again. Add water accordingly till you get smooth dough like this-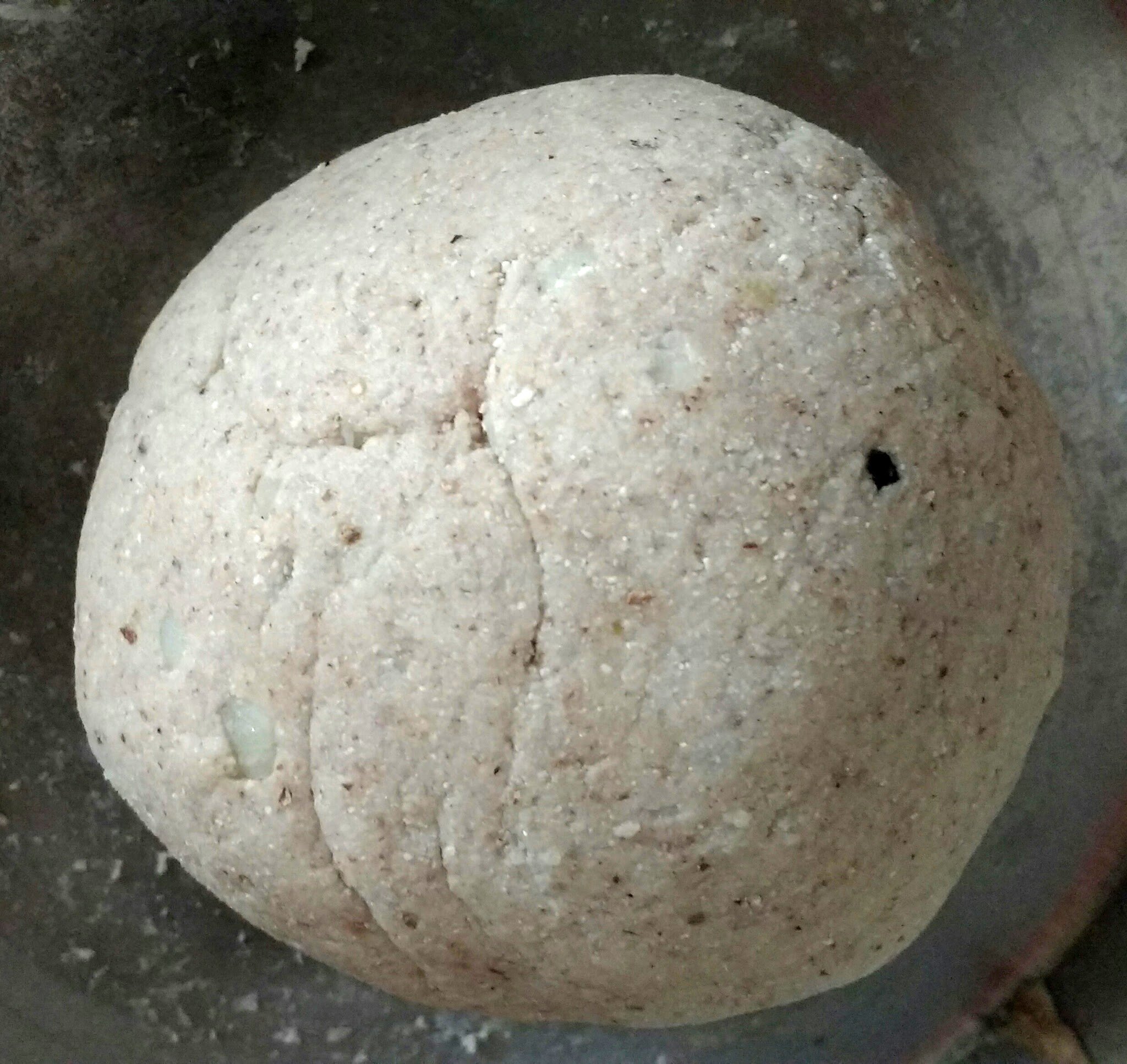 Rub some oil on the surface so that it does not dry up.
Step2:
Rub some oil on the hands and make small balls out of the dough.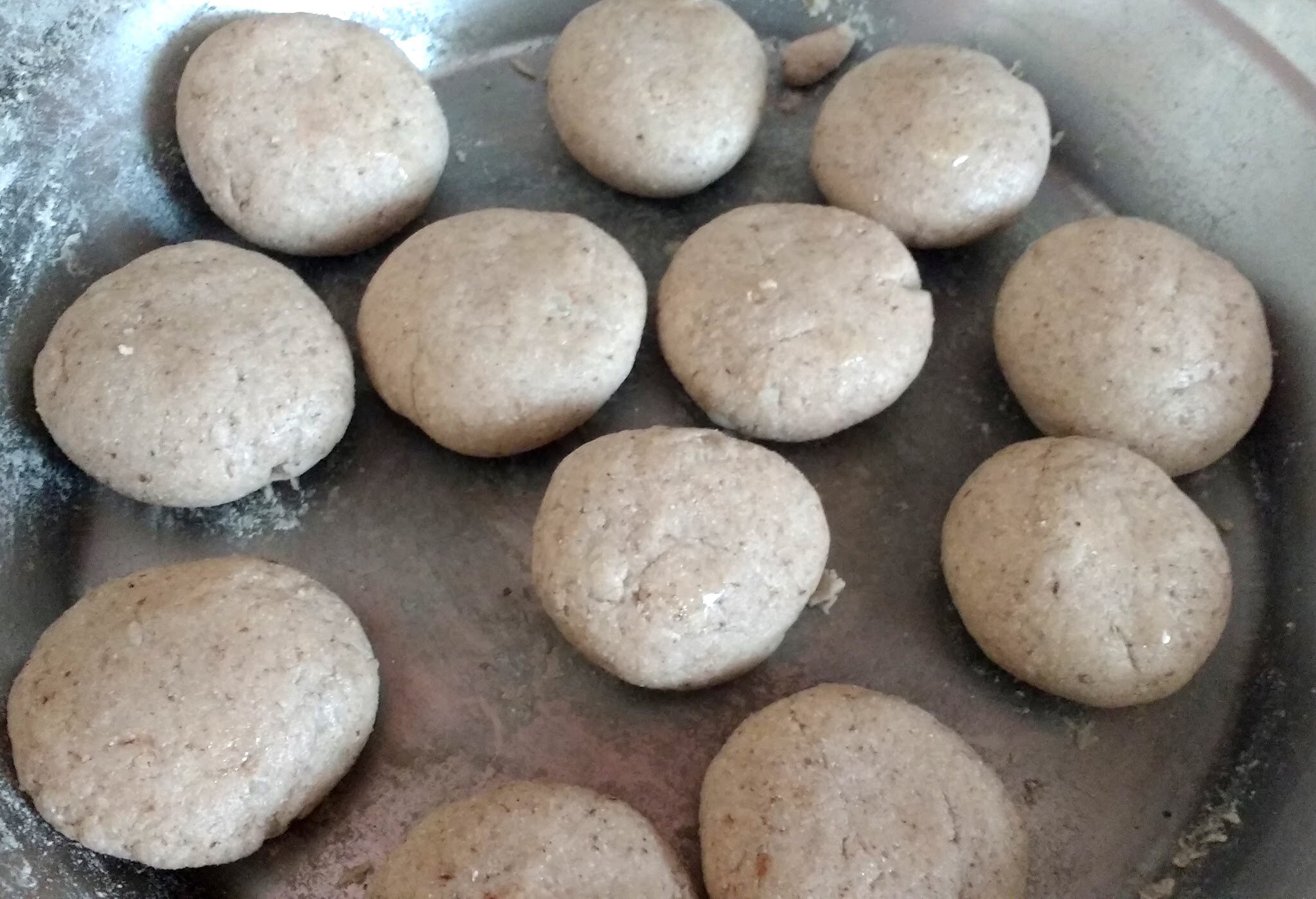 Step3:
Take a big piece of plastic sheet and rub some oil on its inner surface. I have cut here ziplock pouch and oiled it. Place a ball on one side of sheet and flip over the other side (just as you turn the page of a book).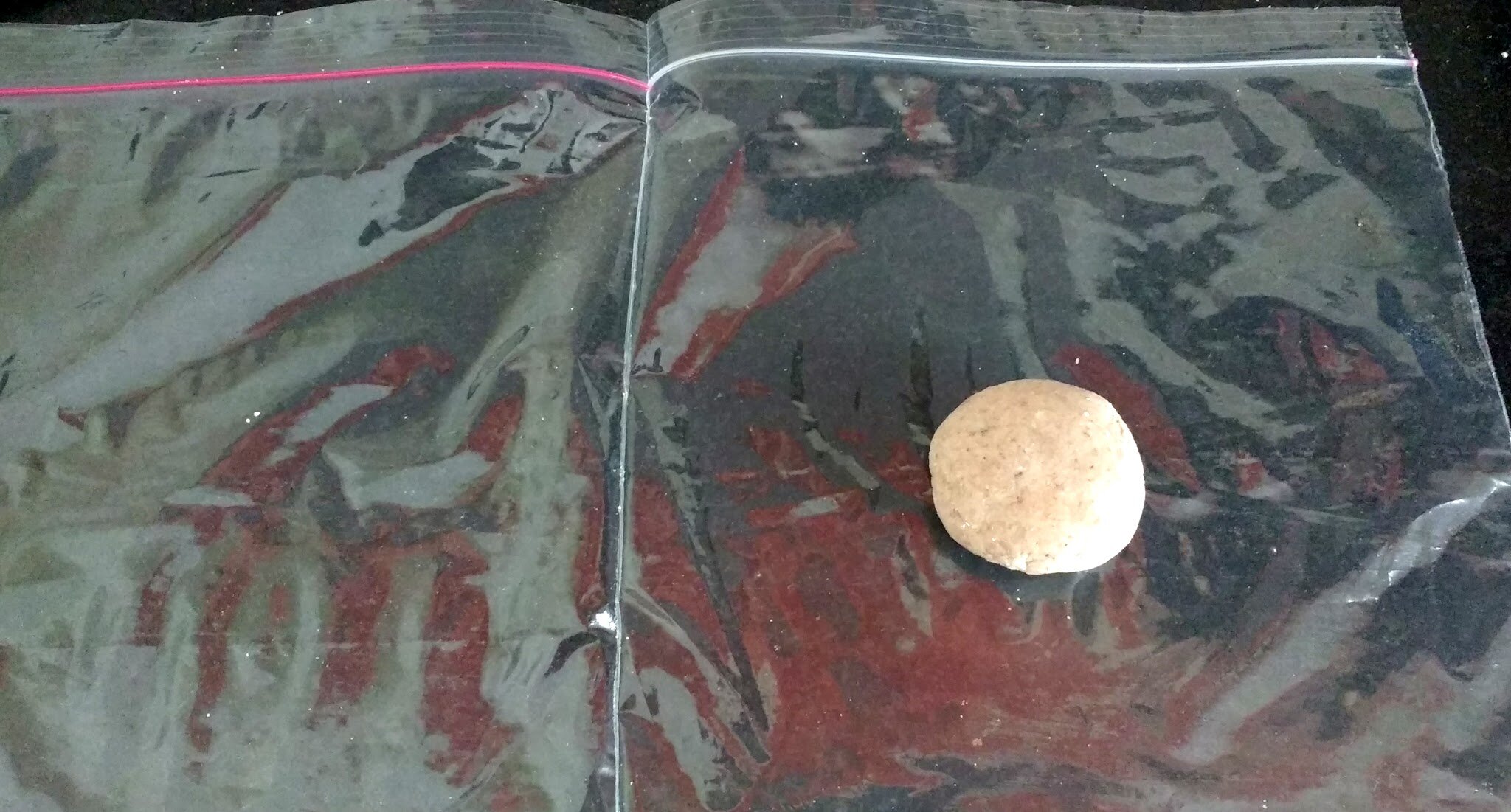 Press the ball gently using your hands. Use your fingers to spread the dough in a circle of roughly 4 inches diameter.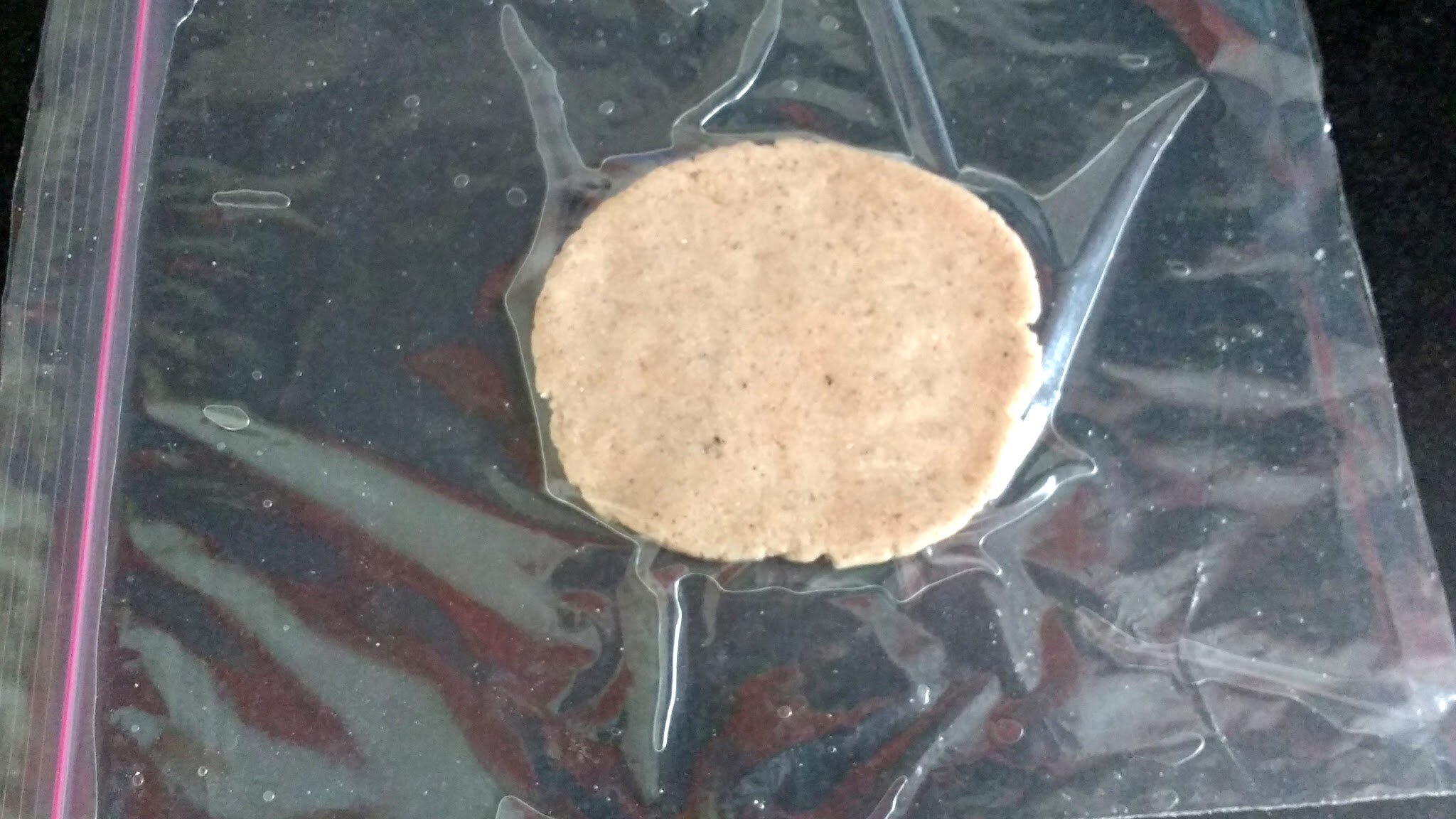 Step4:
Heat oil in a frying pan. Carefully lift the poori from the plastic sheet. (Rub some oil on your hands as well) and drop it in hot oil.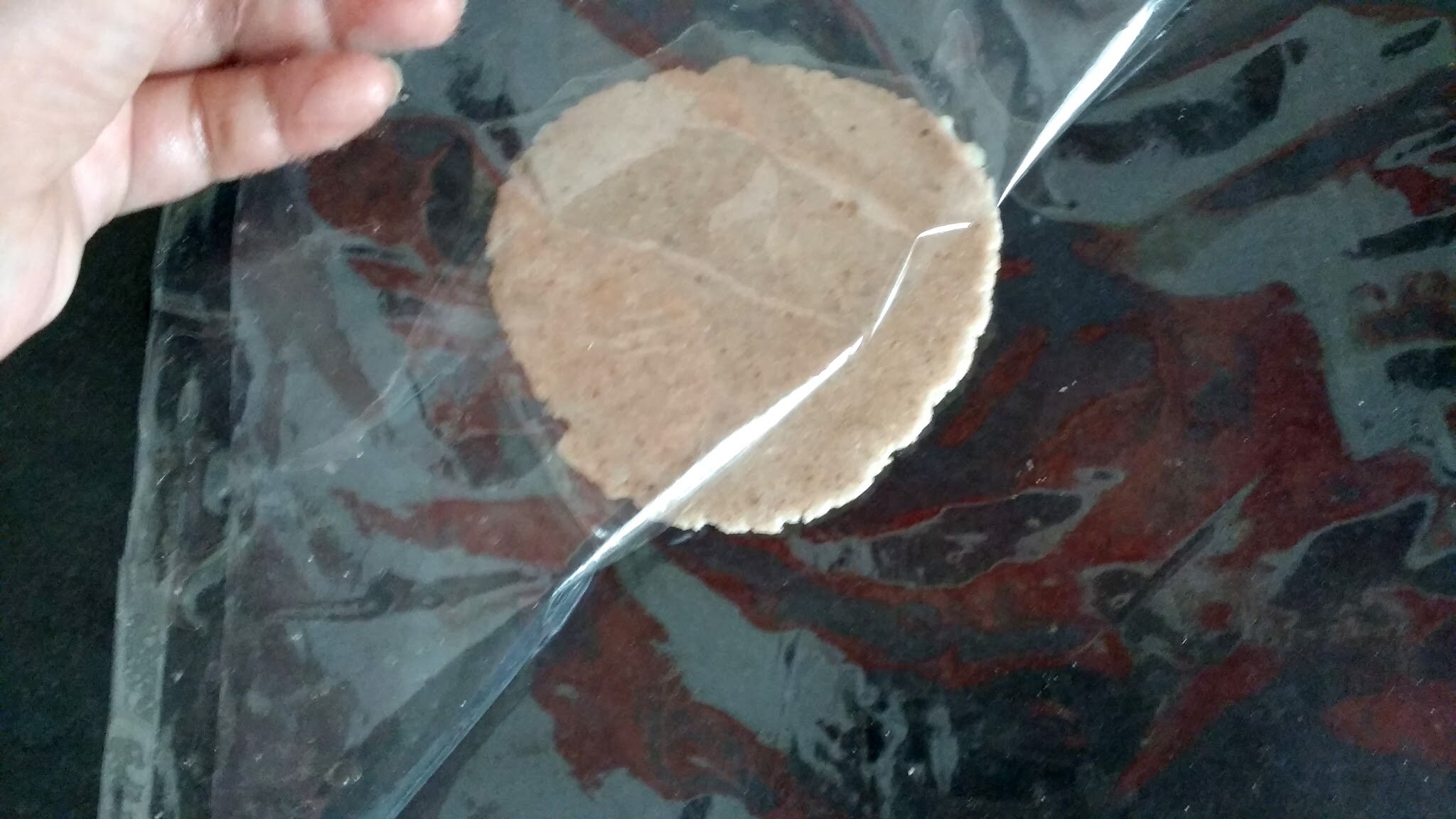 These pooris will be fried on Medium-High flame. If the oil is cold, they might not puff up. Once you drop them in hot oil give it few seconds and it will come up. Gently press it downwards till it starts changing colour. Turn it other side and again press it downwards. You will get golden-brown puffed up (
or phool-phooli
😁
) "Pooris".