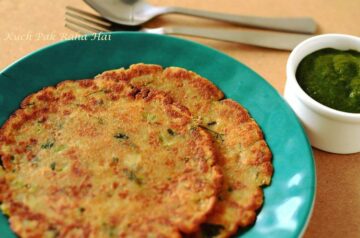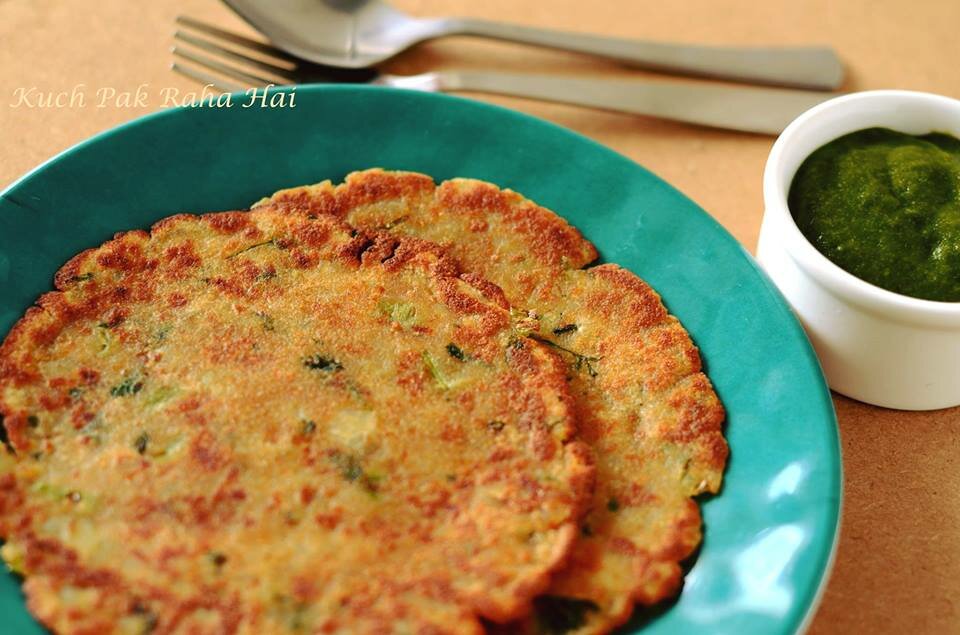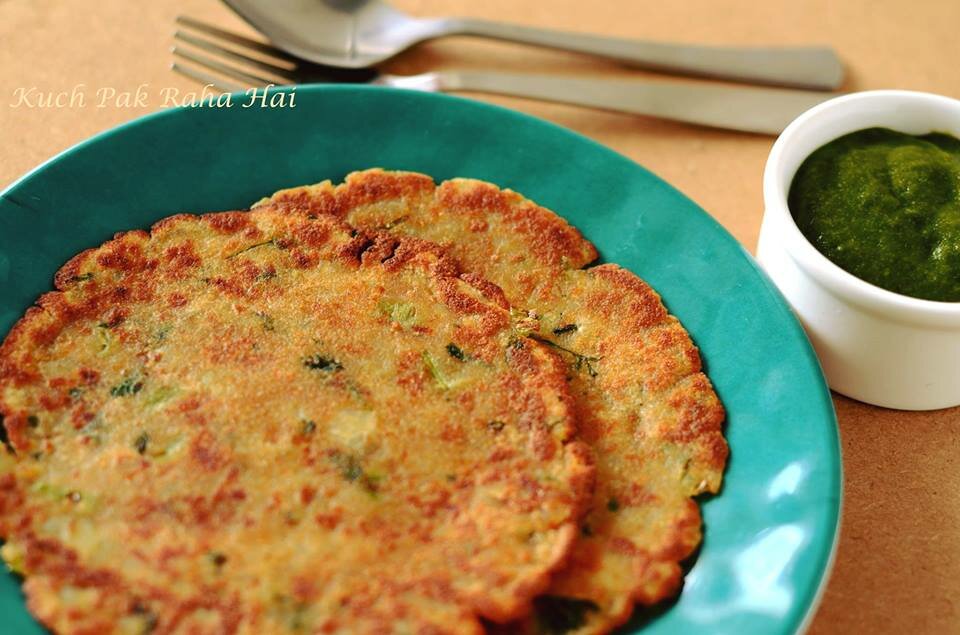 Rajgira Aloo Paratha is a gluten free flat Indian bread which can also be consumed during fasting or phalahar. Rajgira flour is also know as "Amaranth" flour. This flour is made from the seeds of Amaranth plant
In this recipe, Rajgira flour is combined with potato mash and shallow fried on a non stick pan to give crisp, delicious golden-brown parathas. Some people also make rotis or pooris using it. This flat bread can also be consumed by people who are allergic to gluten or restricting gluten from their diet. During navratri fasts, you can make these parathas and consume with green chutney, curd or even any of the tomato curries. For Paneer in Tomato gravy (Vrat recipe), click here.
You can make these paratha in regular day to day breakfast or brunch also as Rajgira flour is in itself quite healthy and nutritious. It is a rich source of minerals like iron, calcium, potassium, phosphorus and also proteins.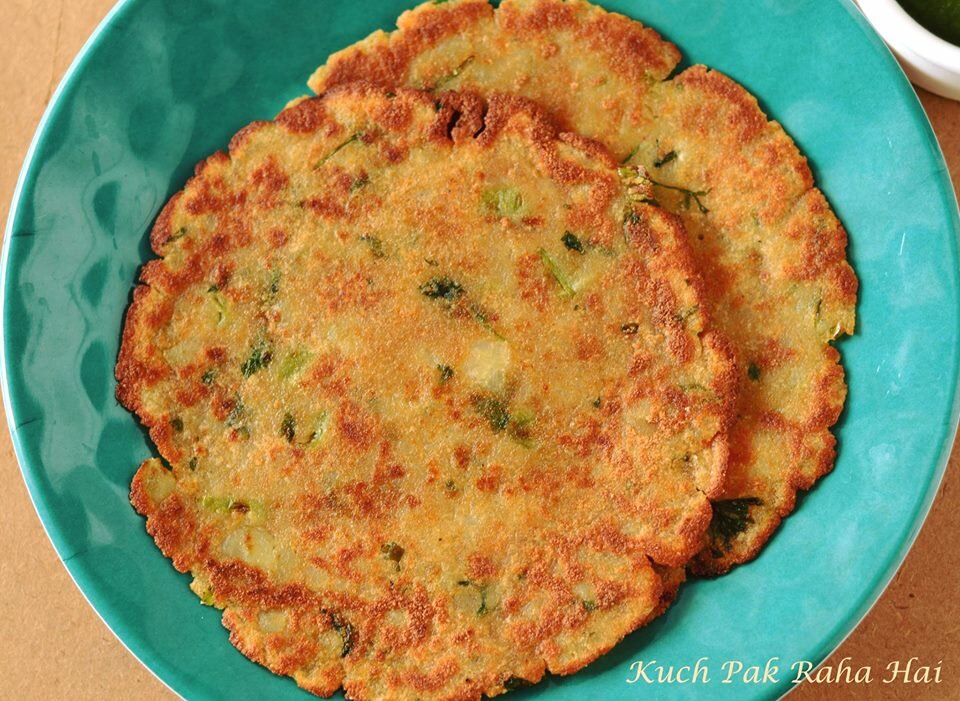 Amaranth or Rajgira Flour is easily available on grocery store these days or you can buy it online from Big Basket or Amazon Pantry.
List Of Ingredients: (Makes 5 parathas)
Rajgira flour/Amaranth flour-1 cup
Medium size Boiled Potatoes-2
Chopped Green Chilli-1
Chopped Coriander- 2 tbsp
Red Chilli Powder-1 tsp
Rock Salt/Common salt-To taste
Refined Oil/Clarified Butter/Ghee-For cooking
Steps To Prepare:
Step1:
Grate the potatoes. Add amaranth flour, grated potatoes, chopped green chillies, coriander leaves, red chilli powder and salt in a mixing bowl.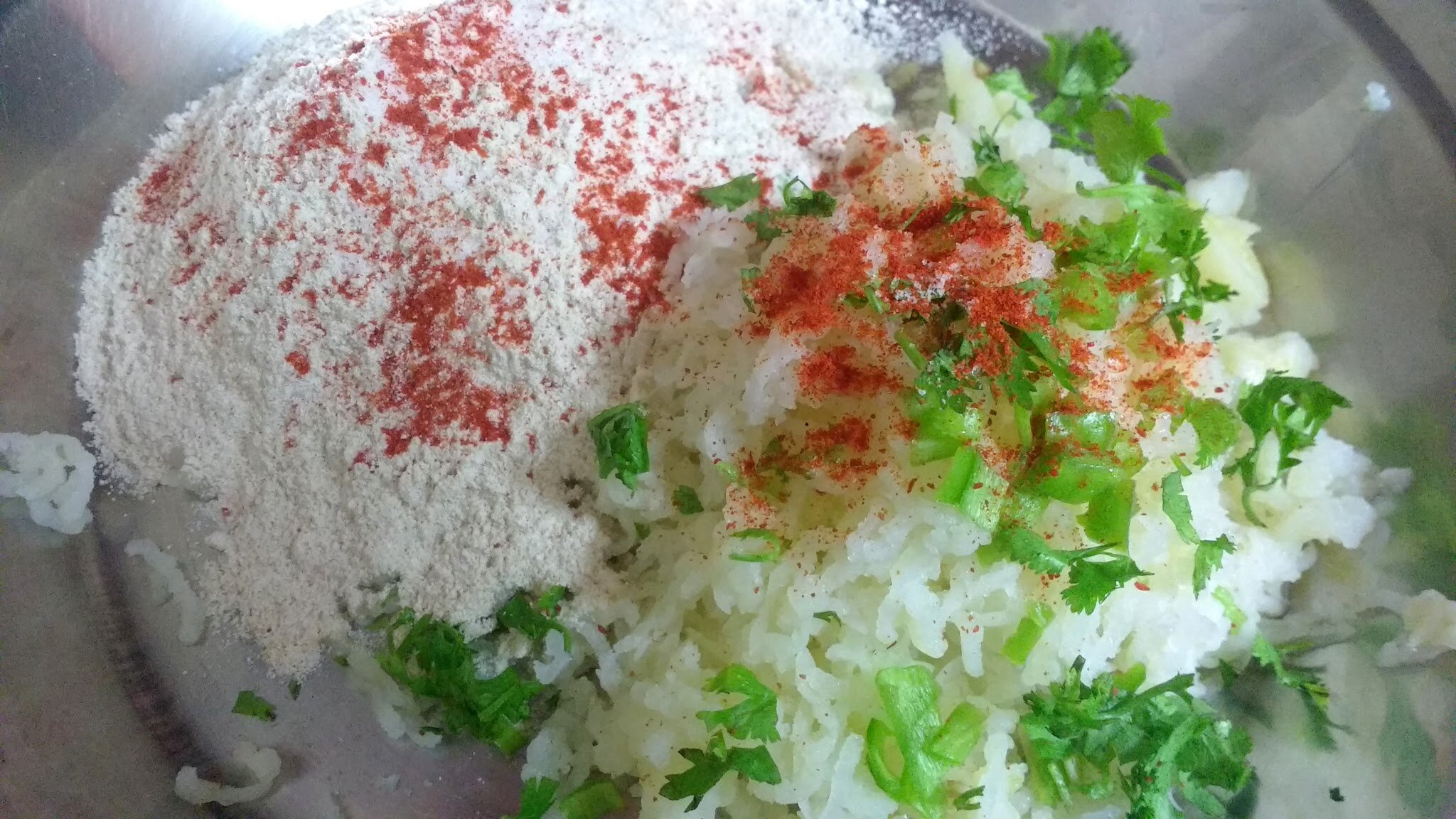 Step2:
Mix them using a spoon or hands to form soft dough. Keep it aside.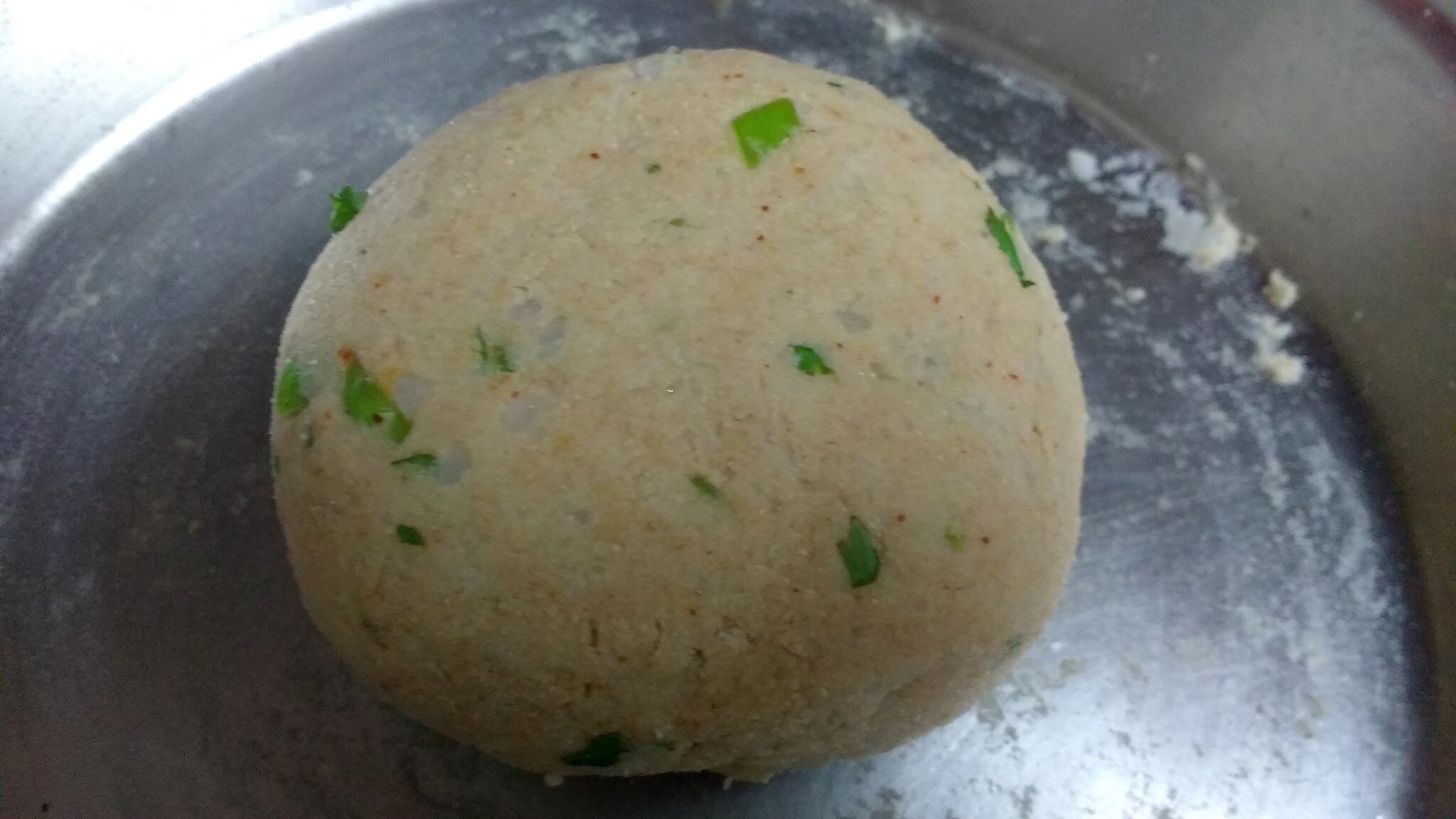 Step3:
Cut a zip pouch from one side and base (as shown below). You can also use any other plastic sheet. Grease them using cooking oil.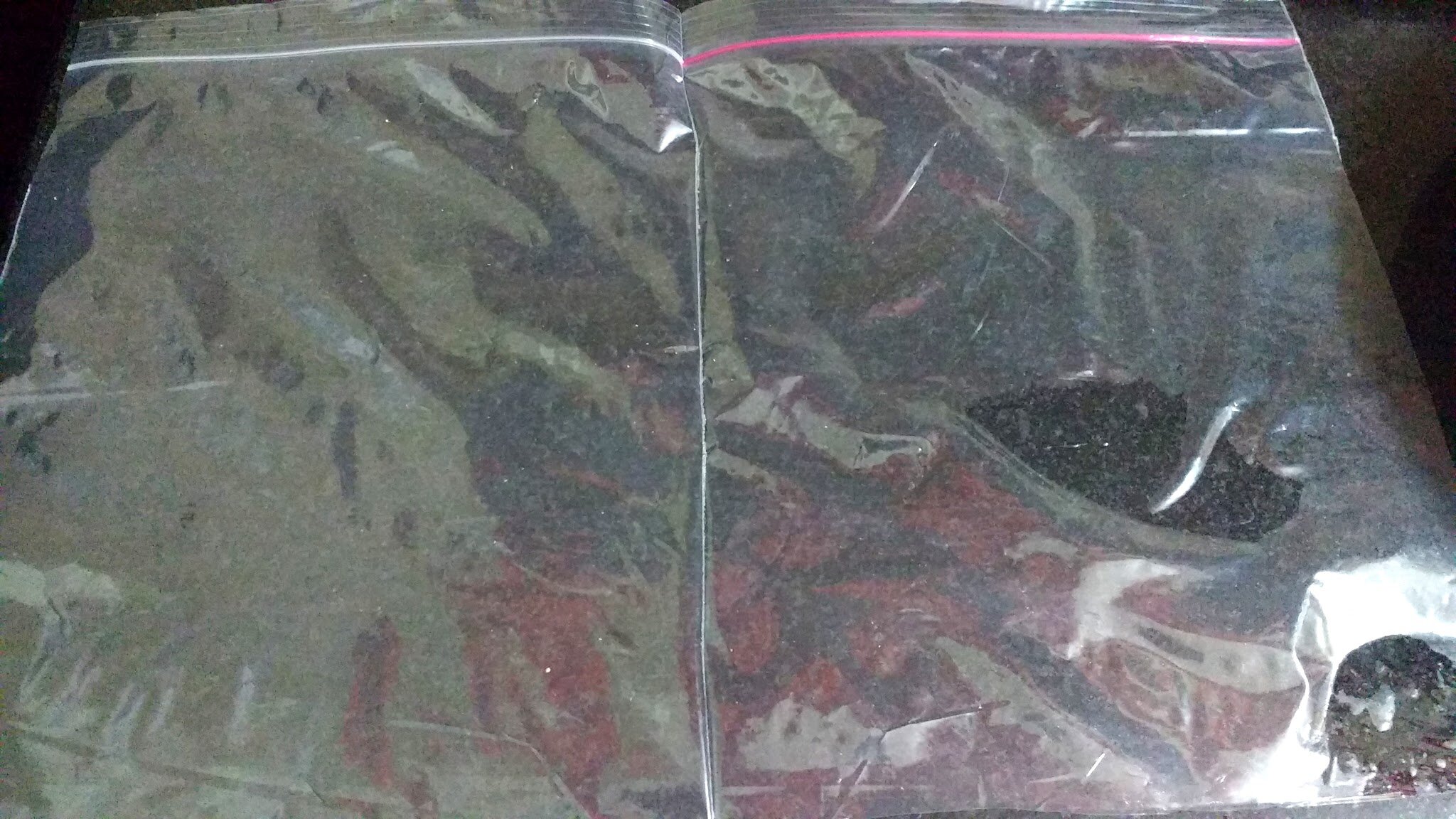 Step4:
Make small balls out of the dough. You will get roughly 5-6 balls from this quantity. Place one of the balls on one side of plastic sheet and fold the sheet over it. Gently press it with your fingers in round circular motion to roll it into a circle.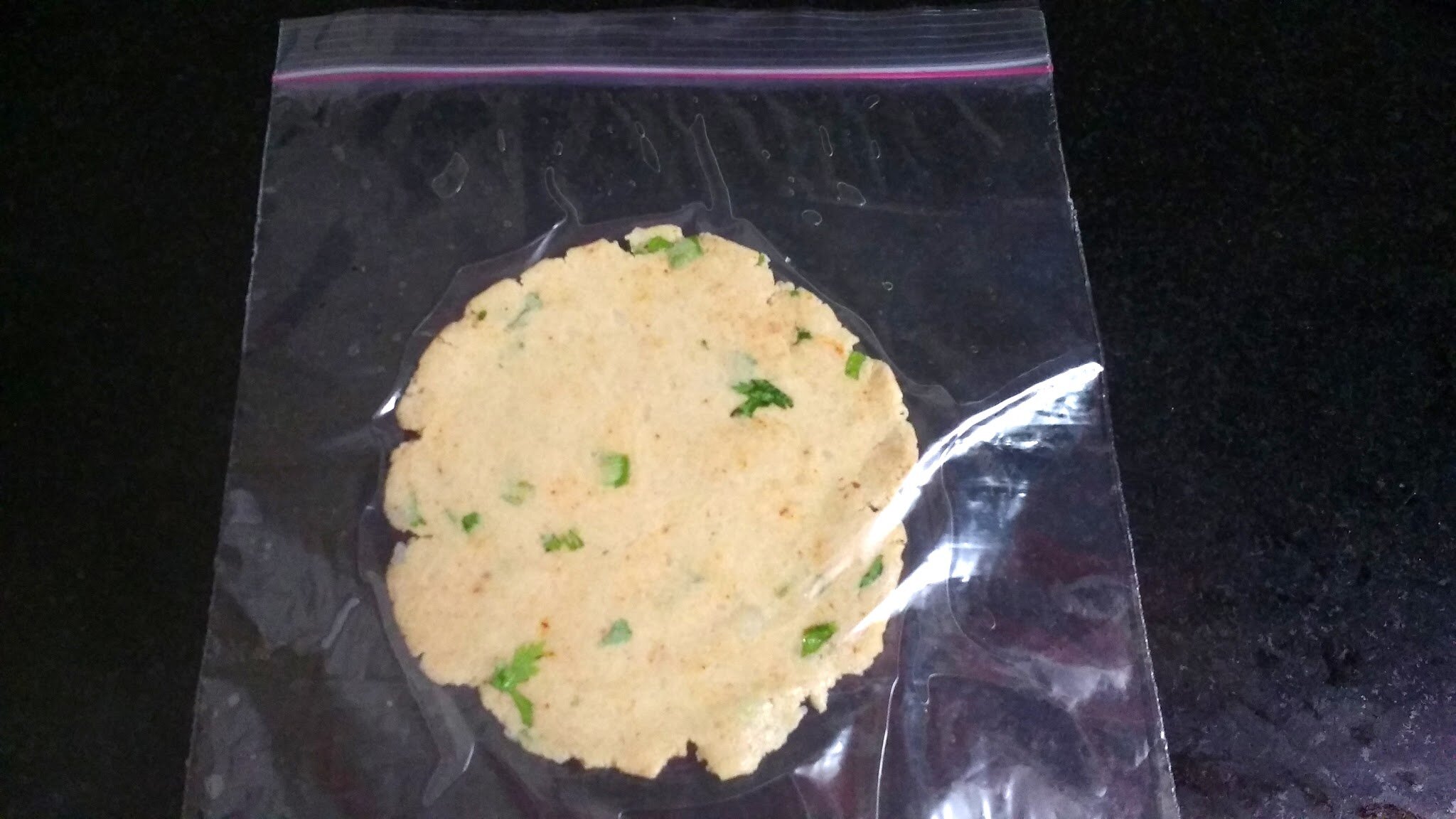 Step5:
Grease any non stick pan and let it heat. Carefully lift the rolled paratha from plastic sheet and place it on heated greased non stick pan. Cook it from both sides till you get slightly brown spots.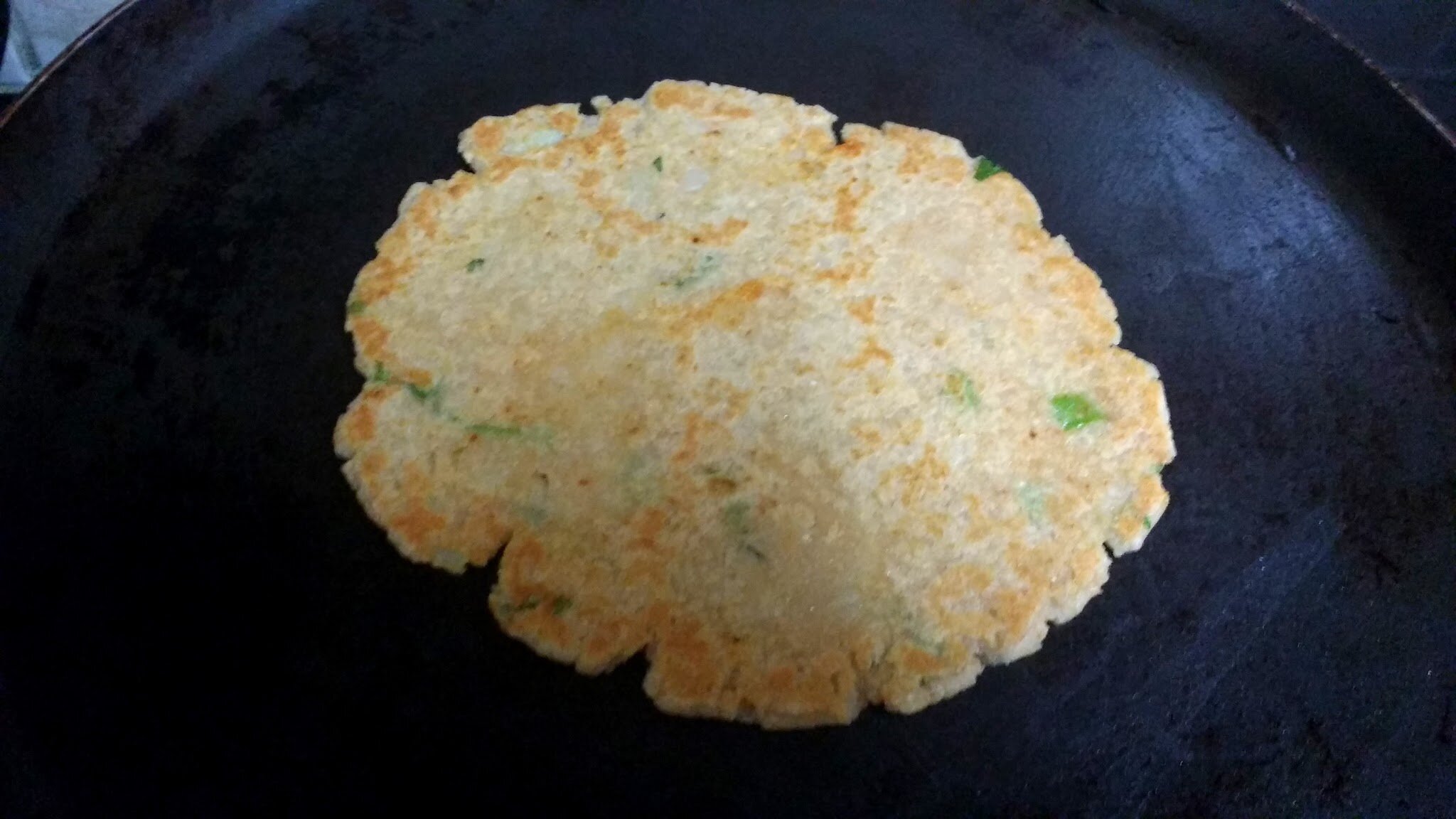 Step6:
Pour teaspoons of oil on each sides and cook the parathas on medium flame by pressing them gently with spatula.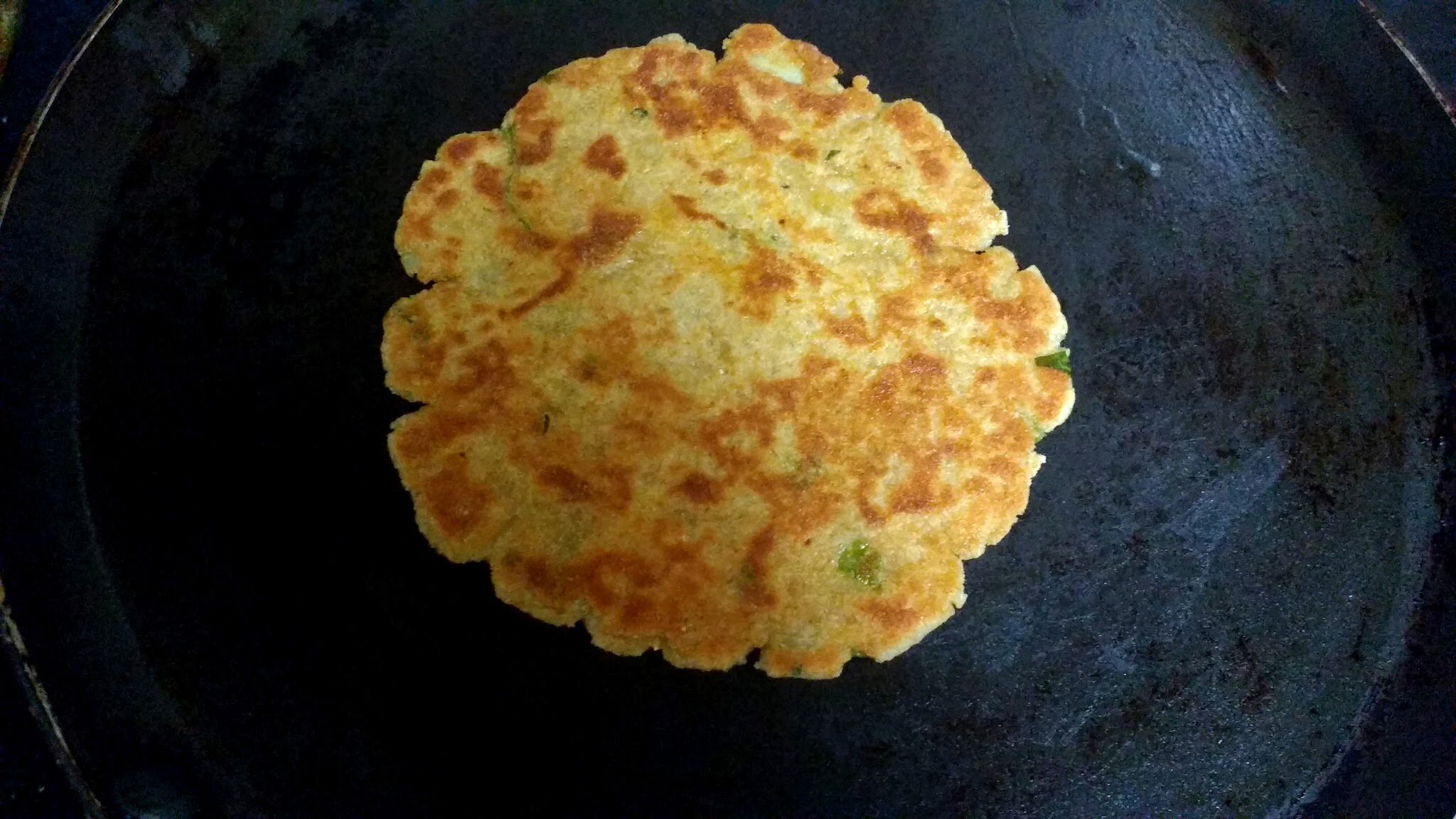 Enjoy these parathas with any one your curries or curd. You can also have them with Paneer in tomato gravy eaten during fast. For its recipe, click here.