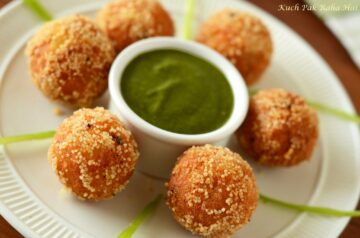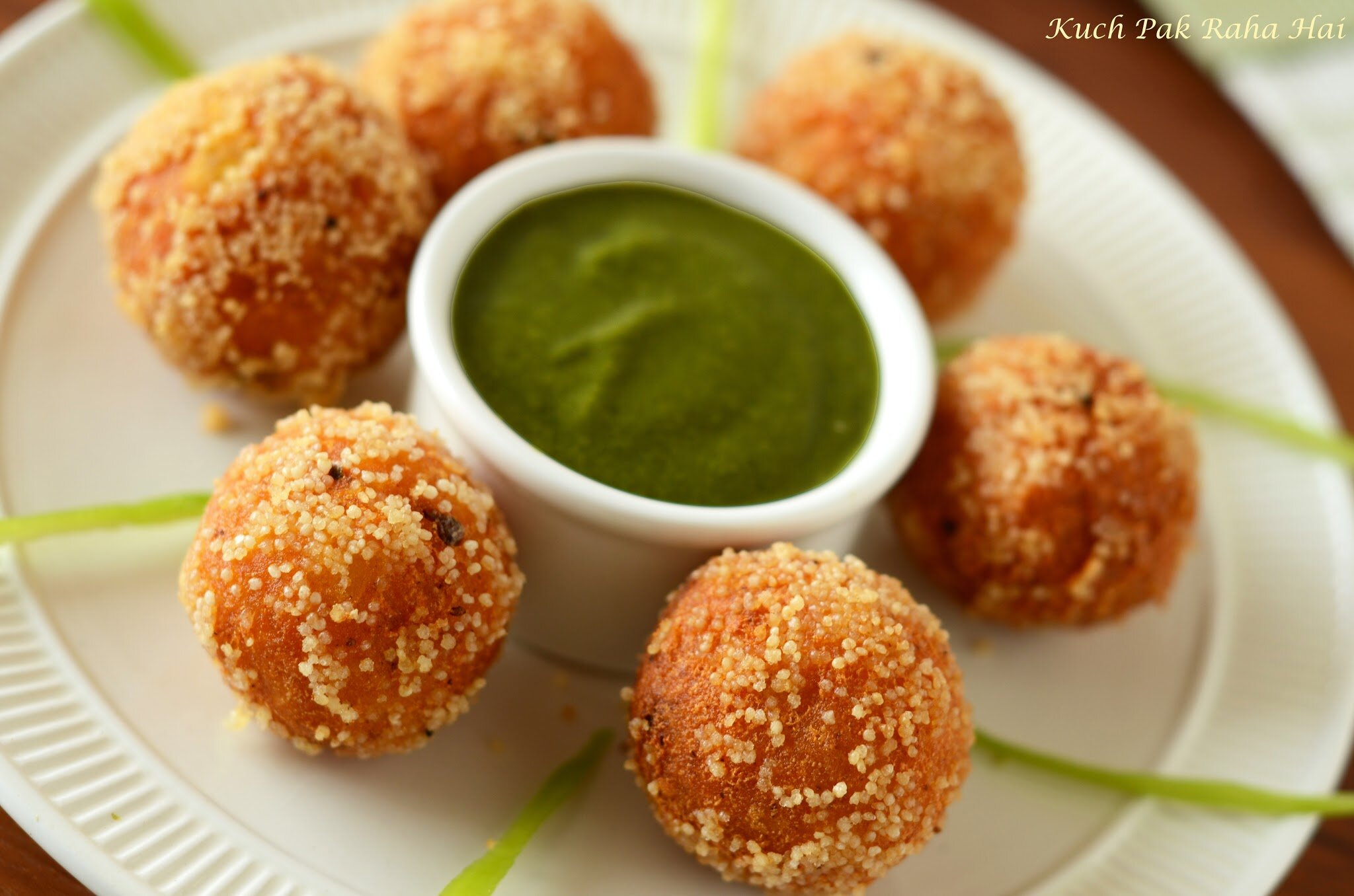 In this post I am going to share the recipe for crispy Potato Cutlet that you can enjoy during Navratri fasting as well as on any regular day as snacks. In general we coat our cutlets or croquettes in bread crumbs before frying but as we are making it for our religious fasting where we cannot consume wheat (anaaj) so we will be coating the cutlets with Samak Chawal / Sama ke chawal or Barnyard Millet in english. This recipe is gluten free, non dairy or vegan. These cutlets are  delicious in taste with soft insides and crispy coating outside.
Food is an essential and integral parts when it comes to celebrations. Whether it is festival, party, birthday or marriage function every mood is so well conveyed via food. In today's time we have so many options to relish even on fasting days like Navratri that it does not seem you are fasting at all; after all it is also an occasion to celebrate nine forms of Durga and the spirit of womanhood. Lets remember God with smile on our faces and gratitude in our hearts for all the blessings :).
There are many other Navratri recipes shared on the blog like Sabudana Vada, Sabudana Khichdi, Fruit Cream, Nariyal Ladoo etc which you can see by clicking here.
These can easily be made as snacks for parties or kids' tiffin. It is really an easy recipe and if your have boiled potatoes then this will take hardly 15 minutes to prepare. The spices can be adjusted as per one's taste. If you are making these for kids then feel free to skip green chillies or red chilli powder.
Hope you would like this Potato Cutlet recipe!!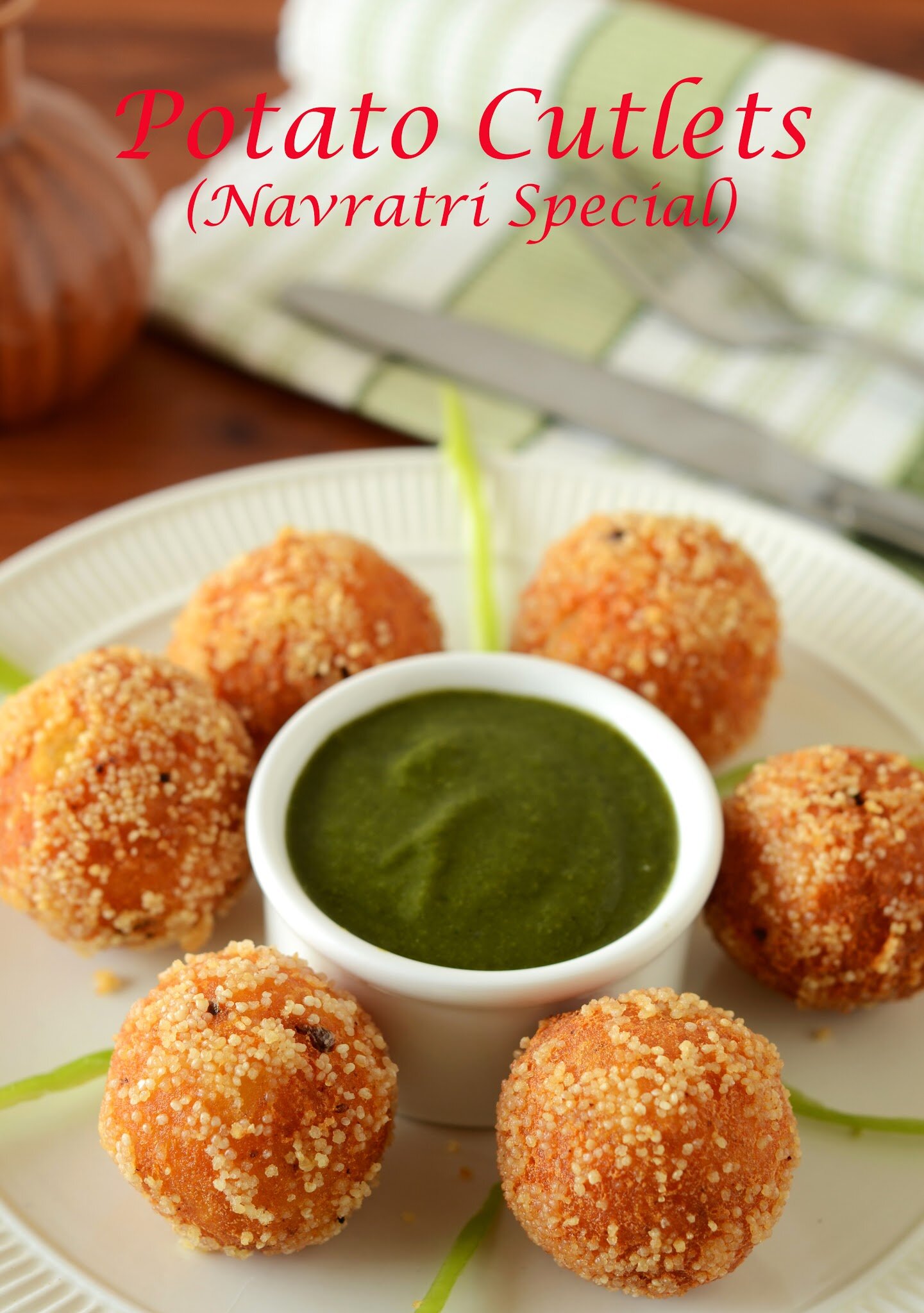 List of Ingredients: (Makes 12 pieces)
Medium Sized boiled Potatoes – 4 to 5
Table Salt/Sendha Namak- 1 & 1/2 tsp (or to taste)
Chopped Green chillies-2
Chopped coriander-1/4 cup
Red Chilli powder-1/2 tsp
Black Pepper-1/2 tsp
Roasted Cumin powder-1/2 tsp
Samak Rice (Barnyard Millet) -1/4 cup
Oil – For frying
Steps To Prepare:
Step1:
Wash the samak rice under running water. Soak them for 10 minutes and then discard all the water.
 Spread the rice on a plate and keep it aside.
Step2:
Grate the potatoes or mash them. Add salt, chopped green chillies, red chilli powder and black pepper.
Mix all the ingredients well to form a uniform mixture using a spoon or silicon spatula (buy here). You can adjust the spices as per your taste.
Step3:
Apply some oil on your hands. Take 1-2 tbsp of potato mash and roll it into balls. Repeat this process for the entire mixture.
Step4:
Roll these potato balls gently over the samak rice we had spread on a plate on step1. No need to apply any pressure. The rice grains will automatically stick on the potato balls.
Step5:
Heat oil for frying in a heavy bottomed Kadhai or pan. On medium heat, fry these potato cutlets till they are golden brown in color on outside. Place these potato cutlets on a kitchen tissue to get rid of excess oil.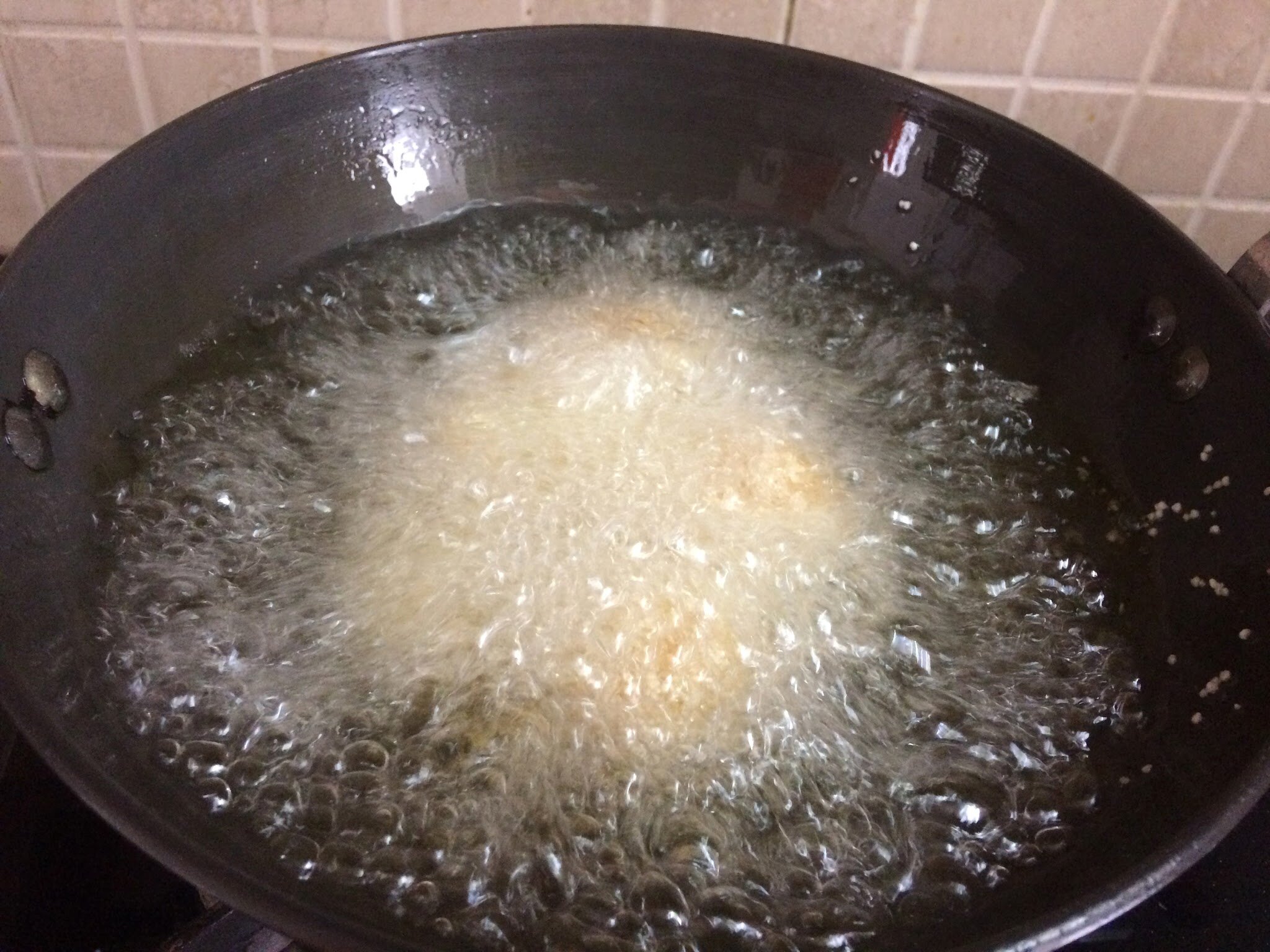 Enjoy these crispy delicious Potato cutlets with Coriander-Mint chutney or Tomato ketchup!!