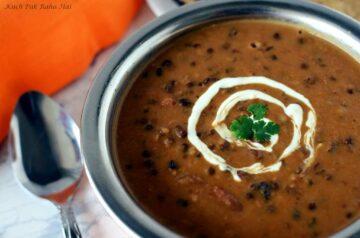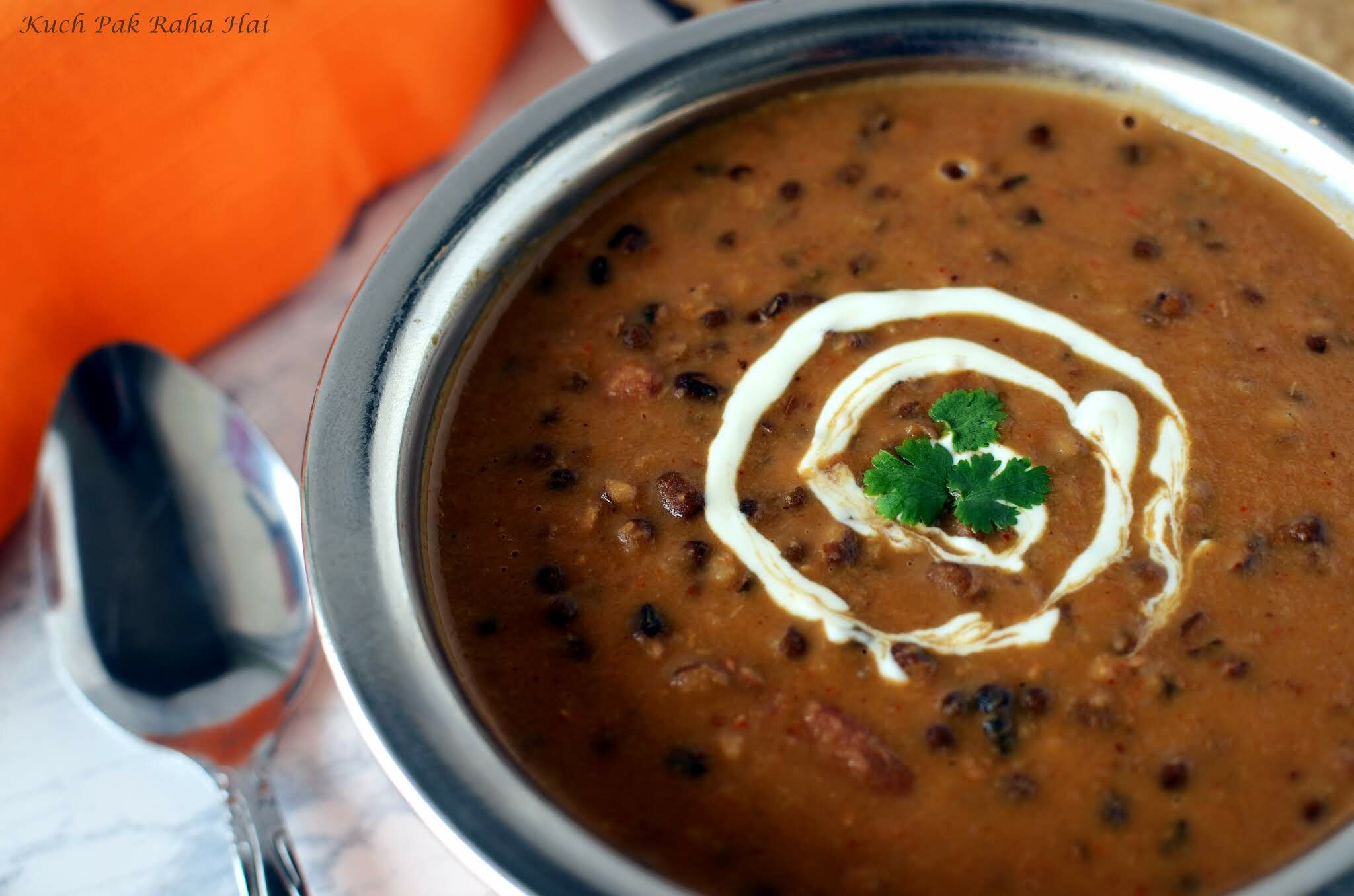 "Dal Makhani" is a rich delicious blends of lentils, spices and butter (or "makkhan" in hindi). The fattiness incorporated in this recipe comes from generous use of butter or cream which is the highlight of this dish. This Dal which basically originated from Punjab region in India, has a rich creamy texture with melt in the mouth lentils. Two lentils which are used in this recipe are – Whole Urad Dal (Black Matpe Beans) and Rajma (Red Kidney beans). Dal Makhani remains one of the popular choices in Indian restaurants especially for the vegetarians.
I don't remember going to an Indian restaurant and skipping Dal Makhani from the order ever. If we are ordering Indian main course, then Dal Makhani has to be there. Even if someone thinks of ordering "Yellow" dal, everyone else on the table instantly shakes away his/her thought by saying "Ab restaurant aake bhi ghar wali dal khayenge kya".
In this recipe I have used butter/ghee/cream quite liberally. However, if you are someone who is health conscious and count your calories hundred times before eating anything then you can still enjoy this Dal by skipping the fat used during the cooking and garnishing. Just use the little fat in tadka and you will still find this Dal to be so tasty. The secret behind the heavenly taste of this Dal is "Slow cooking". More you give it time to cook on low flame with gradual addition of butter/cream, better it will taste.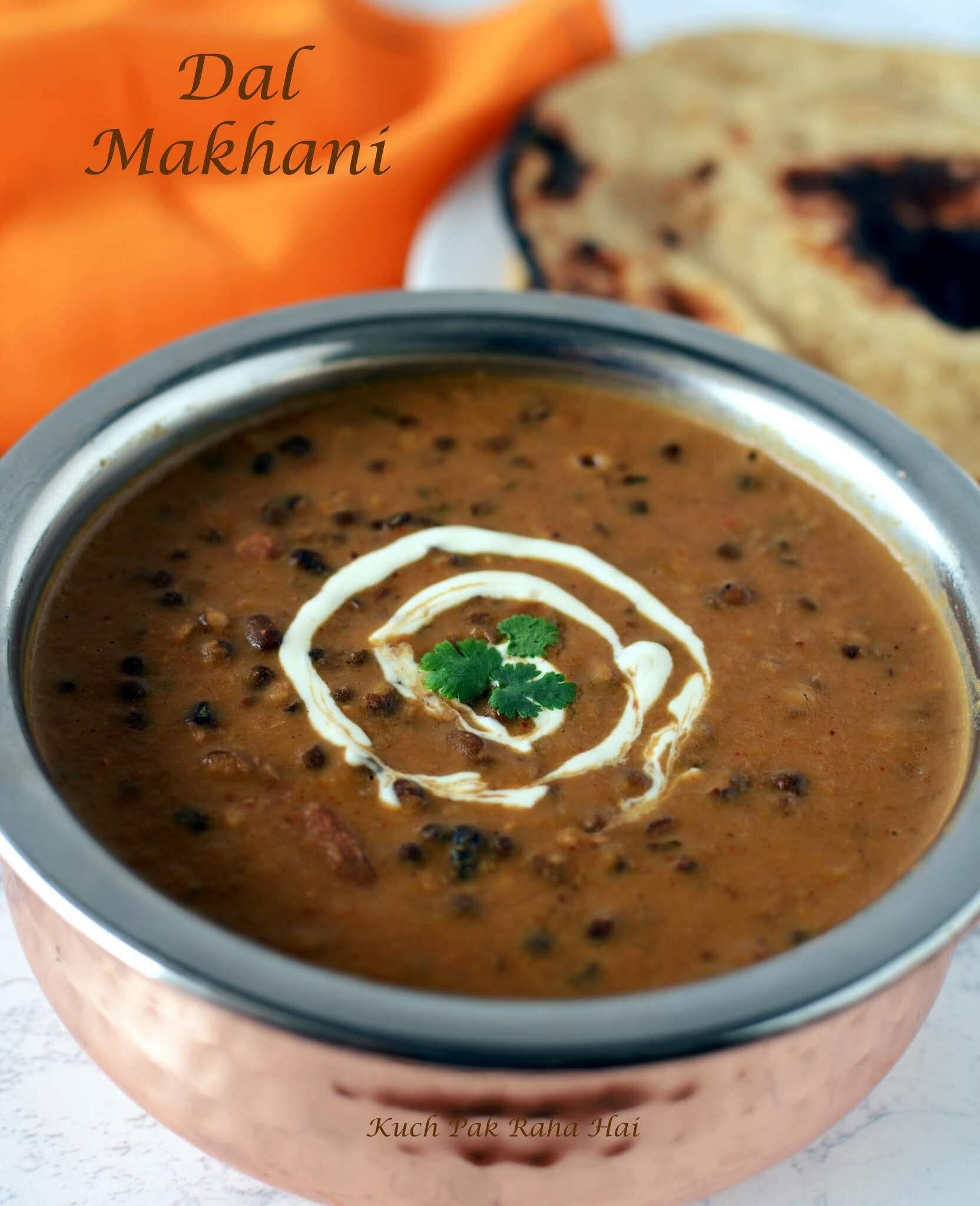 Ingredients: (Serves 4 to 5)
Whole Urad Dal (Black Matpe beans)-3/4 cup
Rajma (Red Kidney beans)- 1/4 cup
Salt- To taste
Turmeric Powder-A pinch
Unsalted Butter/Ghee- 2 tbsp
Cumin seeds- 1 tsp
Chopped ginger- 2 tbsp
Chopped green chillies-1
Bay Leaf/Tej Patta-1
Large Onion-1
Medium sized Tomatoes- 2
Red Chilli Powder-3/4 tsp
Garam Masala-1/2 tsp
Kasuri Methi- 1/4 tsp
Cream/Full Cream milk-1/4 cup
Cream/Butter – 1 tbsp (For garnishing)
Steps To Prepare:
Step1:
Soak Urad dal and Rajma for minimum 3-4 hours. It would be better if you could soak them overnight.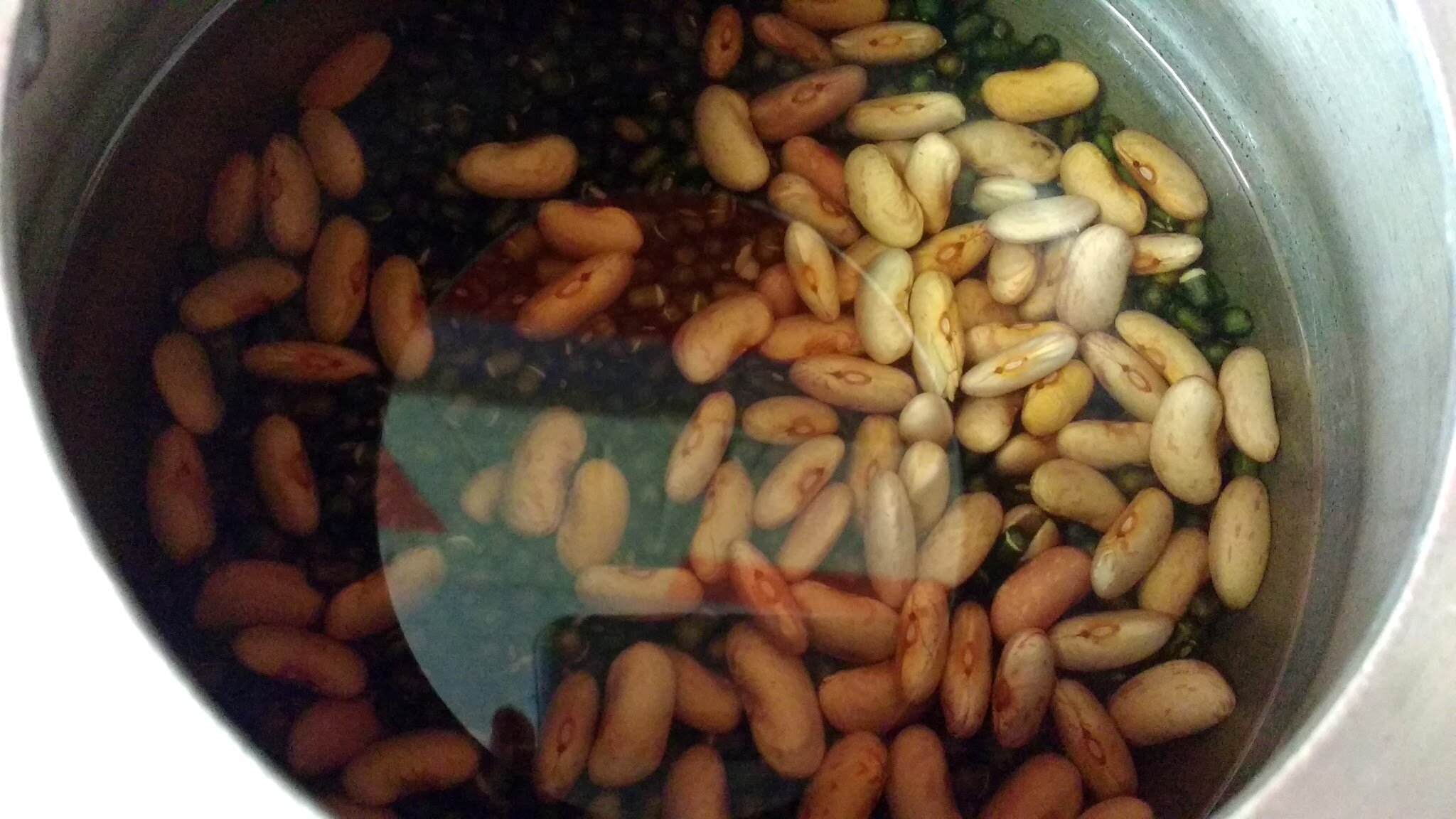 Step2:
Add soaked dal and Rajma to a cooker. Add water such that its level is twice the level of dal. Add salt and turmeric to it. After 3-4 whistles, turn the flame to low and let lentils cook for another 30 minutes. Once the cooking is complete and pressure is released, check urad dal and rajma beans. It should have softened and you should be able to mash it by your fingers or spoon. Dal should have melt in the mouth texture on chewing. If it still seems slightly raw/ hard, add 1 cup water again and pressure cook it for 3-4 whistles more.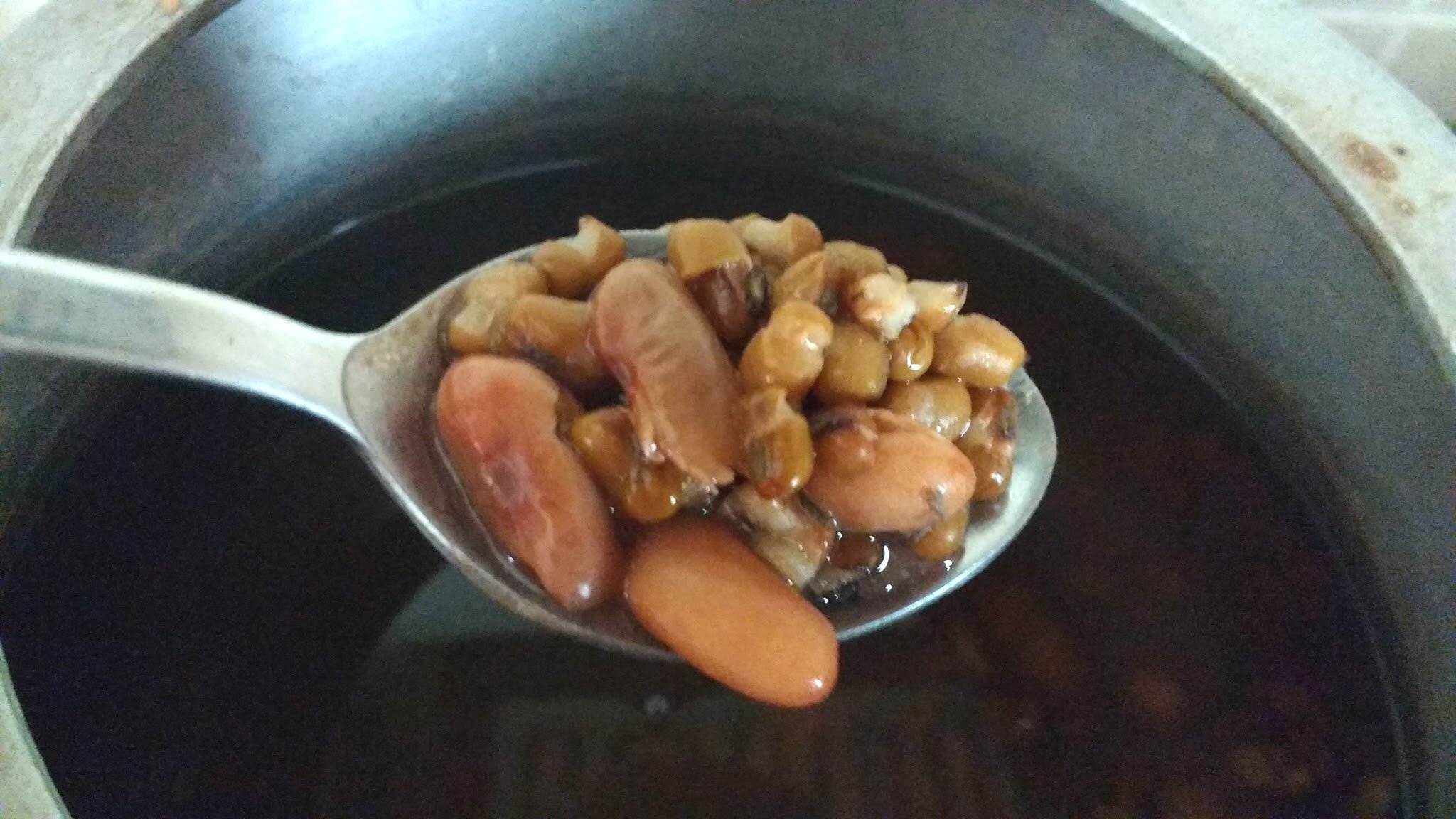 Step3:
Add unsalted butter/ ghee in a heavy bottomed pan or kadhai. Add cumin seeds, bay leaf, chopped ginger and green chillies to it. Stir for few seconds.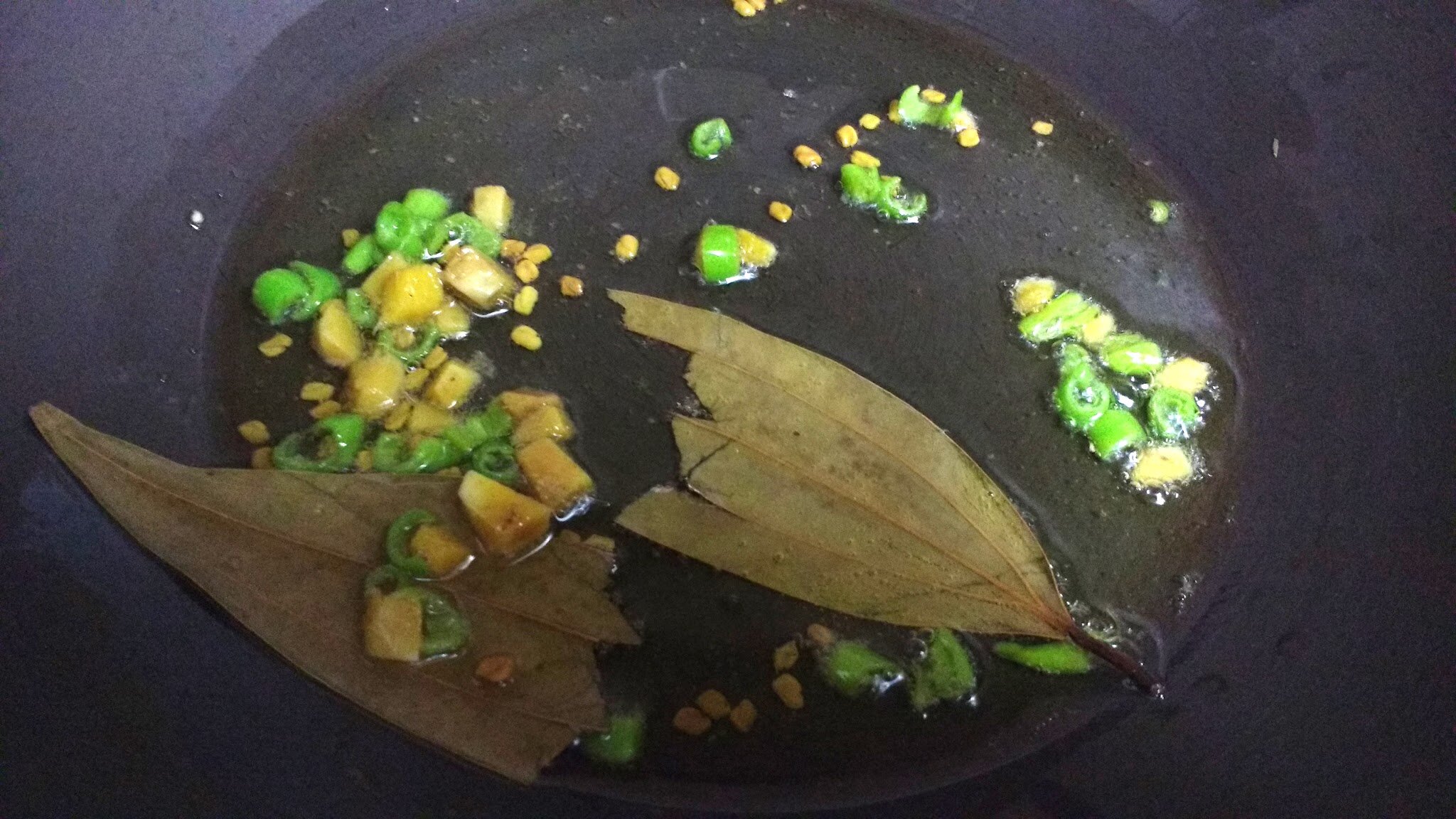 Step4:
In a blender or mixer, puree the onion. Add this onion puree to the pan. Let it cook for sometimes till the onion puree turns thick and pink in colour.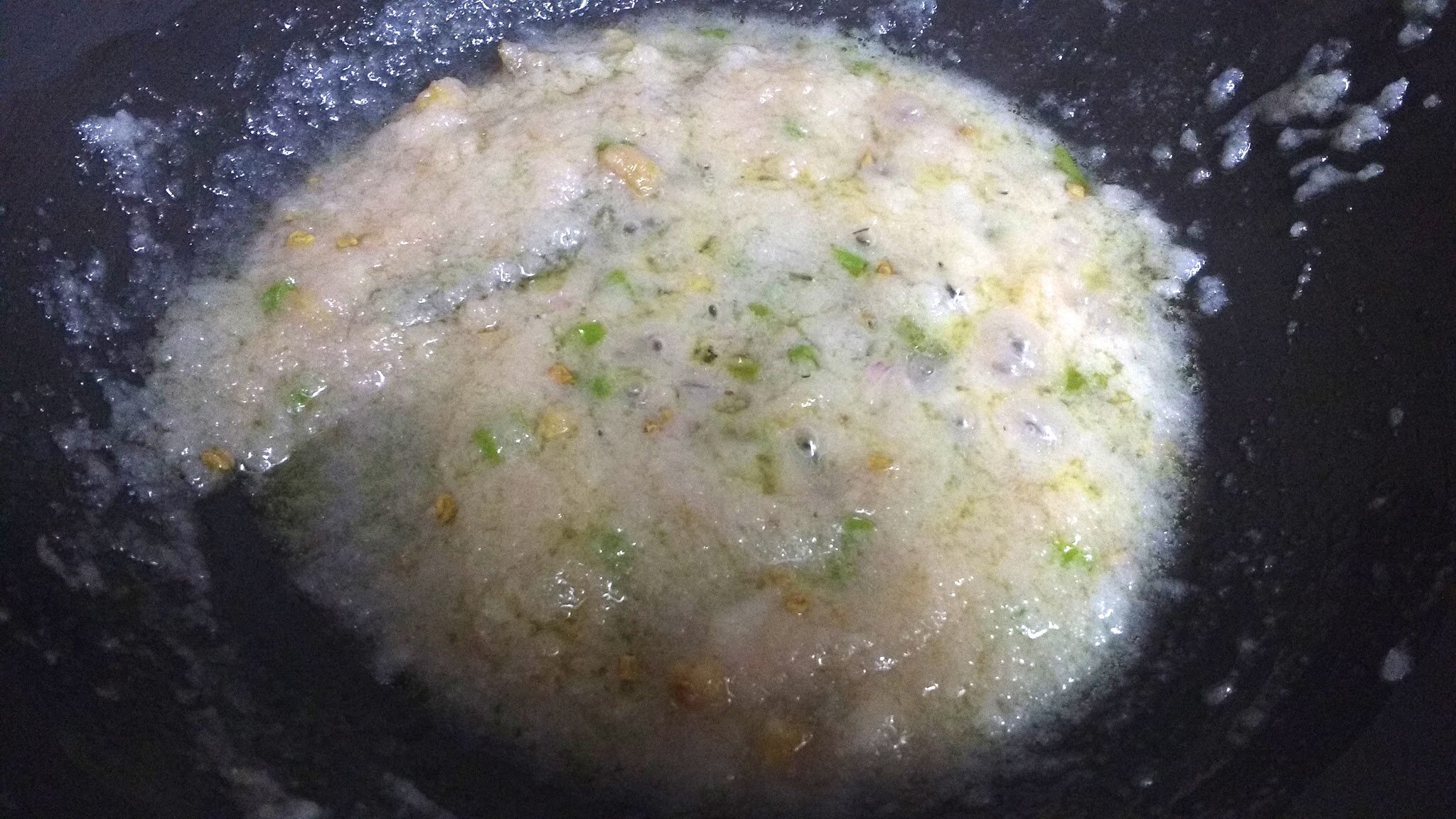 Step5:
In a blender or mixer, puree the tomatoes. If the tomatoes you are using are not much red, you can add 2 tsp to tomato puree to it for that red colour. Add this puree and red chilli powder and garam masala to the same pan.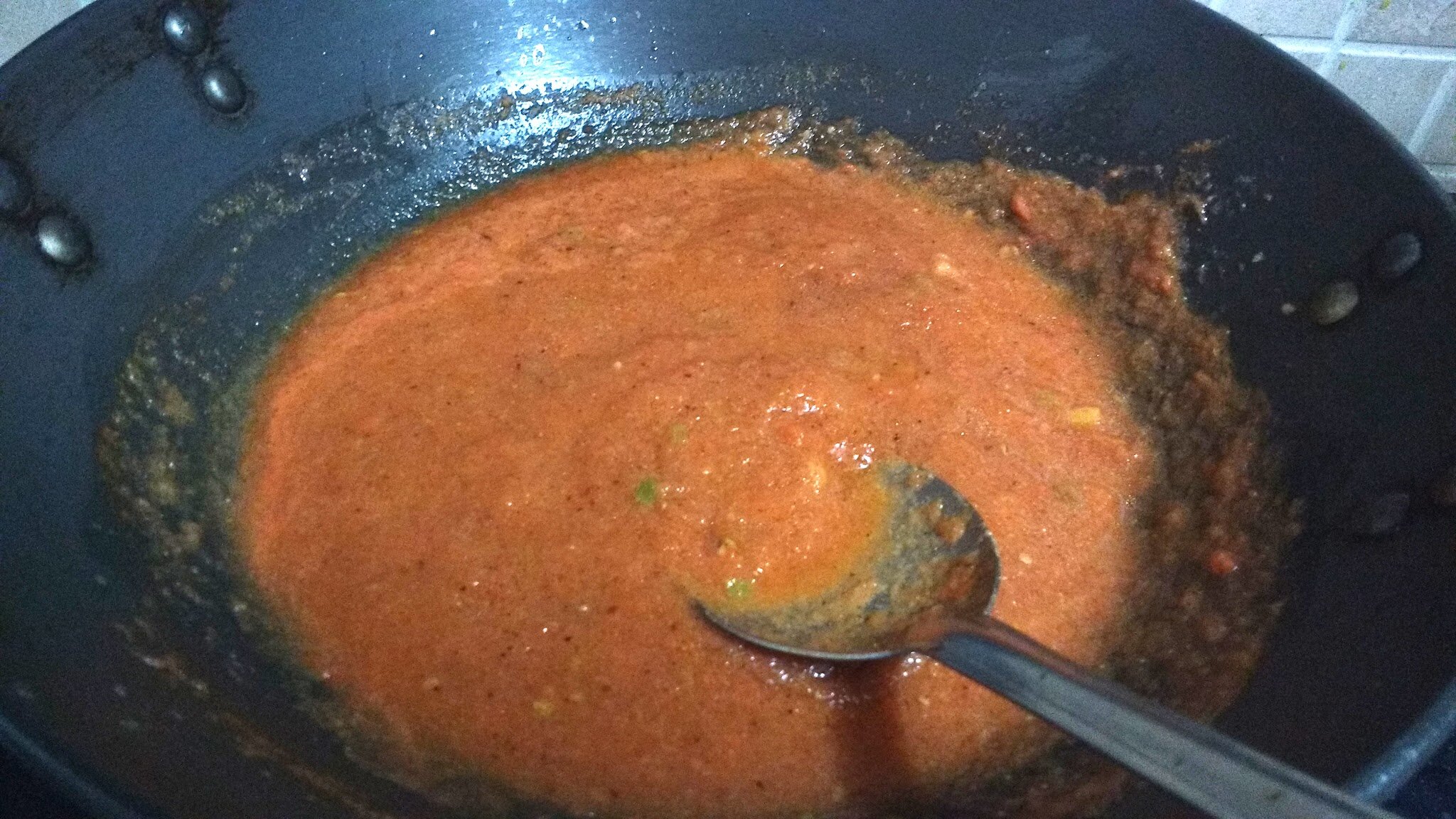 Let it cook for sometime and stir it intermittently till it releases fat on the sides of the pan.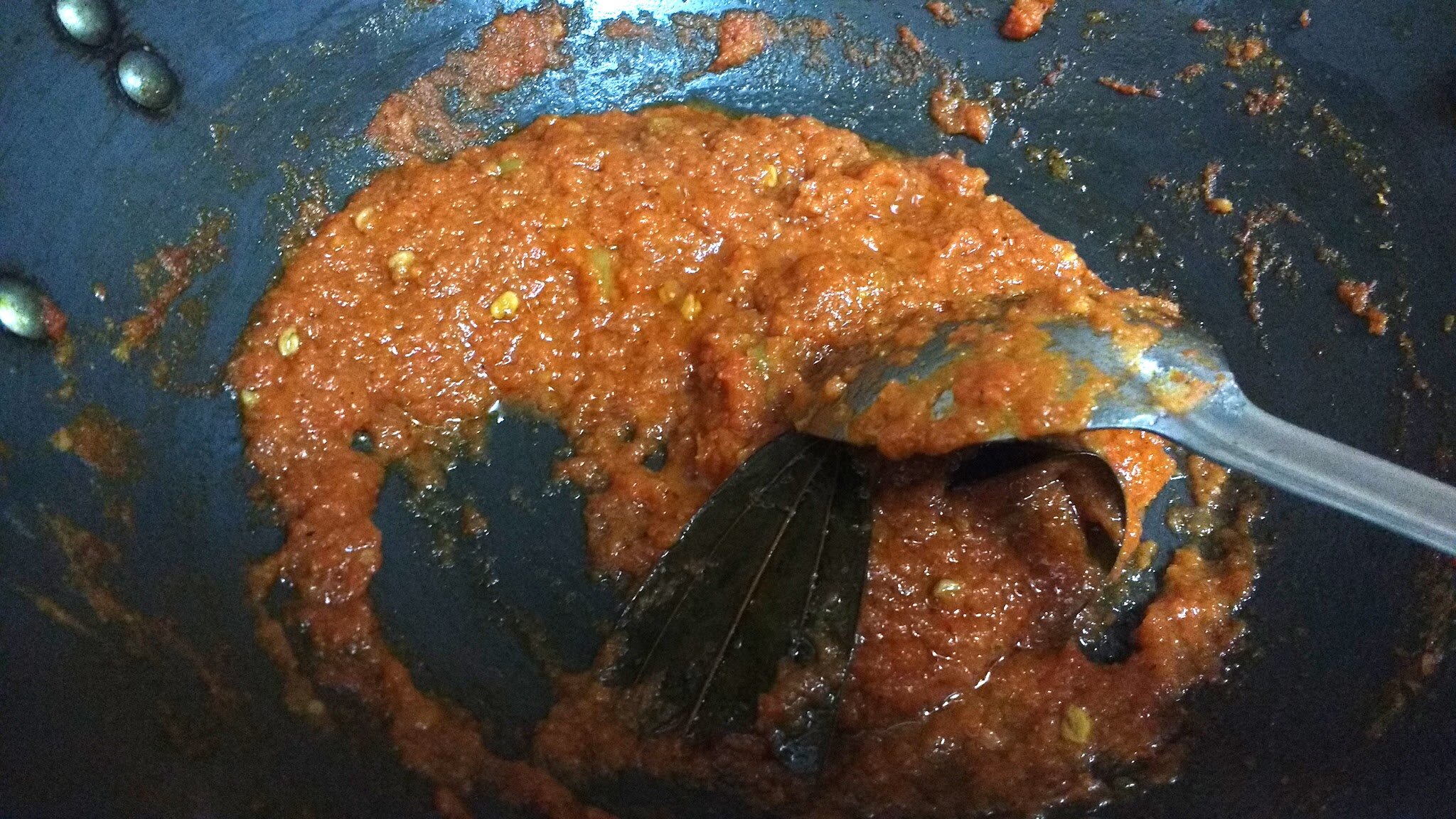 Step6:
Add boiled urad dal and rajma to the above prepared masala. Stir gently so that masala is evenly mixed in the dal. Let it cook for 10 minutes on low flame.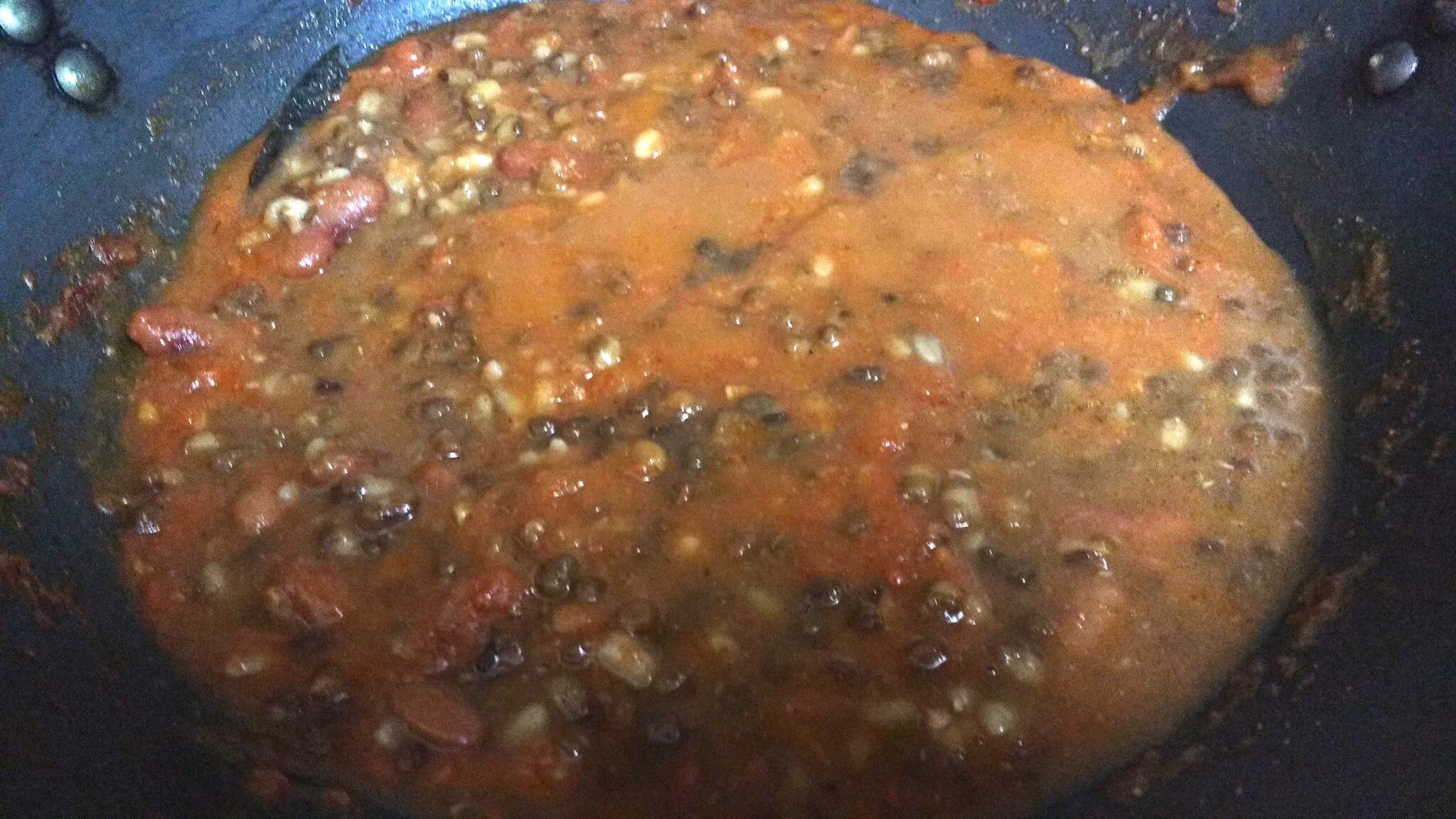 Step7:
Add cream or butter to it while stirring it. If you have some malai at home you can add it also. You can add the entire quantity all together or spoon by spoon while it is cooking gradually. Slower you cook and add fat to it better it would taste. So it all depends on how much time or effort you are giving it.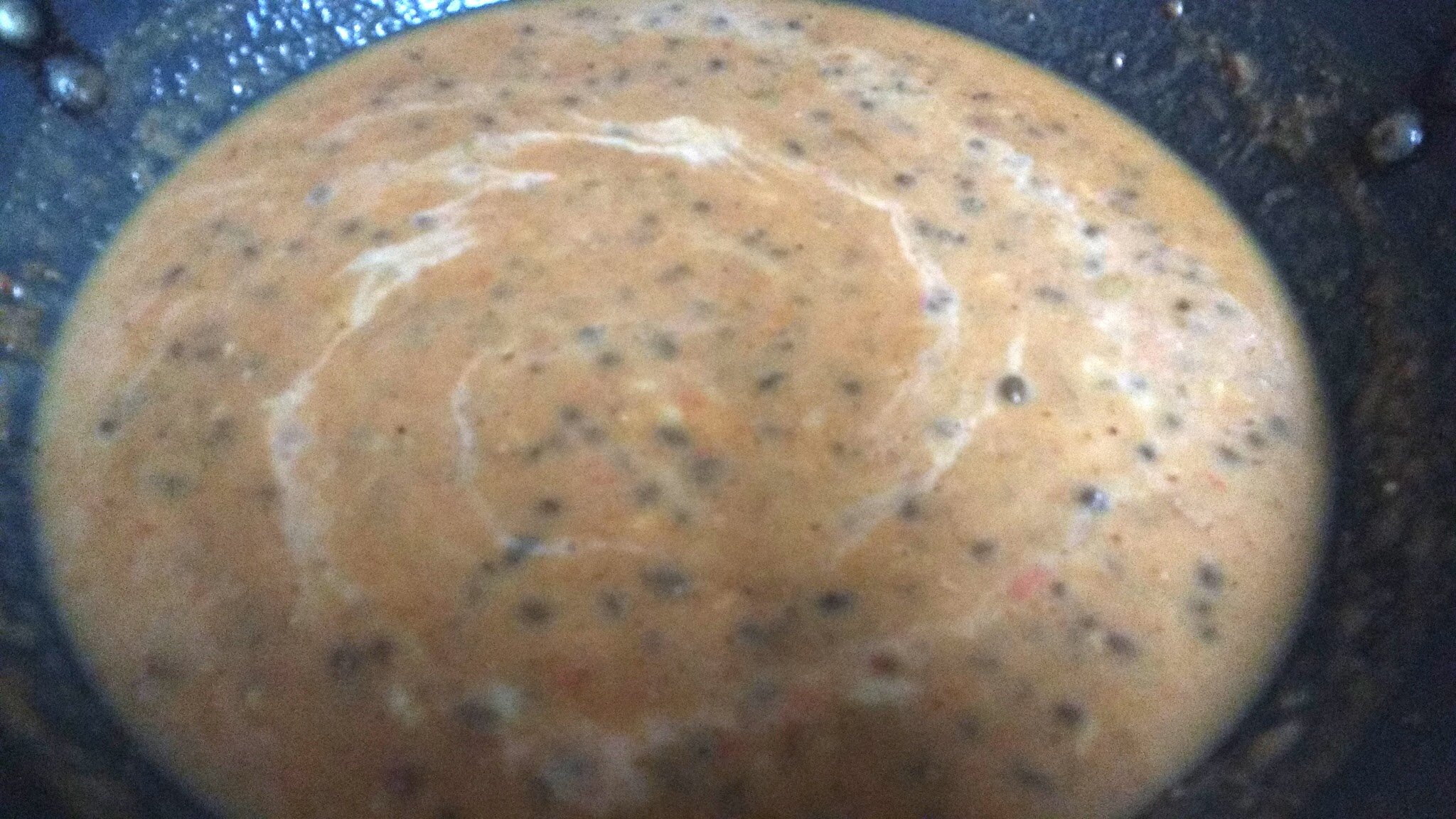 Garnish it with some more cream or white butter and serve hot. Enjoy dal with your steaming hot chapatis or naan!!