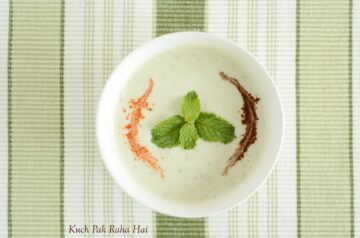 Today I am going to share Pudina Raita recipe which is also one of the most liked raita during summers. Pudina Raita also known as Mint Raita is a yoghurt based recipe eaten as side dish in Indian meals especially Biryani or Pulao.
Mint Raita is a cooling refreshing Raita which instantly soothes the body. As we all know both mint and curd has cooling properties, the combination of two is perfect to eat especially in hot summer days. One thing to care about in this recipe is to use fresh mint leaves. Fresher the leaves better the taste and aroma. Some people even use dried pudina leaves after crushing them to fine powder. I personally like the taste of fresh mint leaves. It is mildly flavoured using some spices which you can add as per your choice or taste.
I made it in today's lunch with Kadhai Paneer and Chapatis. It tasted so yummy and fresh at the same time. It is also a kids friendly recipe as it is not very spicy and it is healthy too.
Hope you would like this Mint Raita recipe !!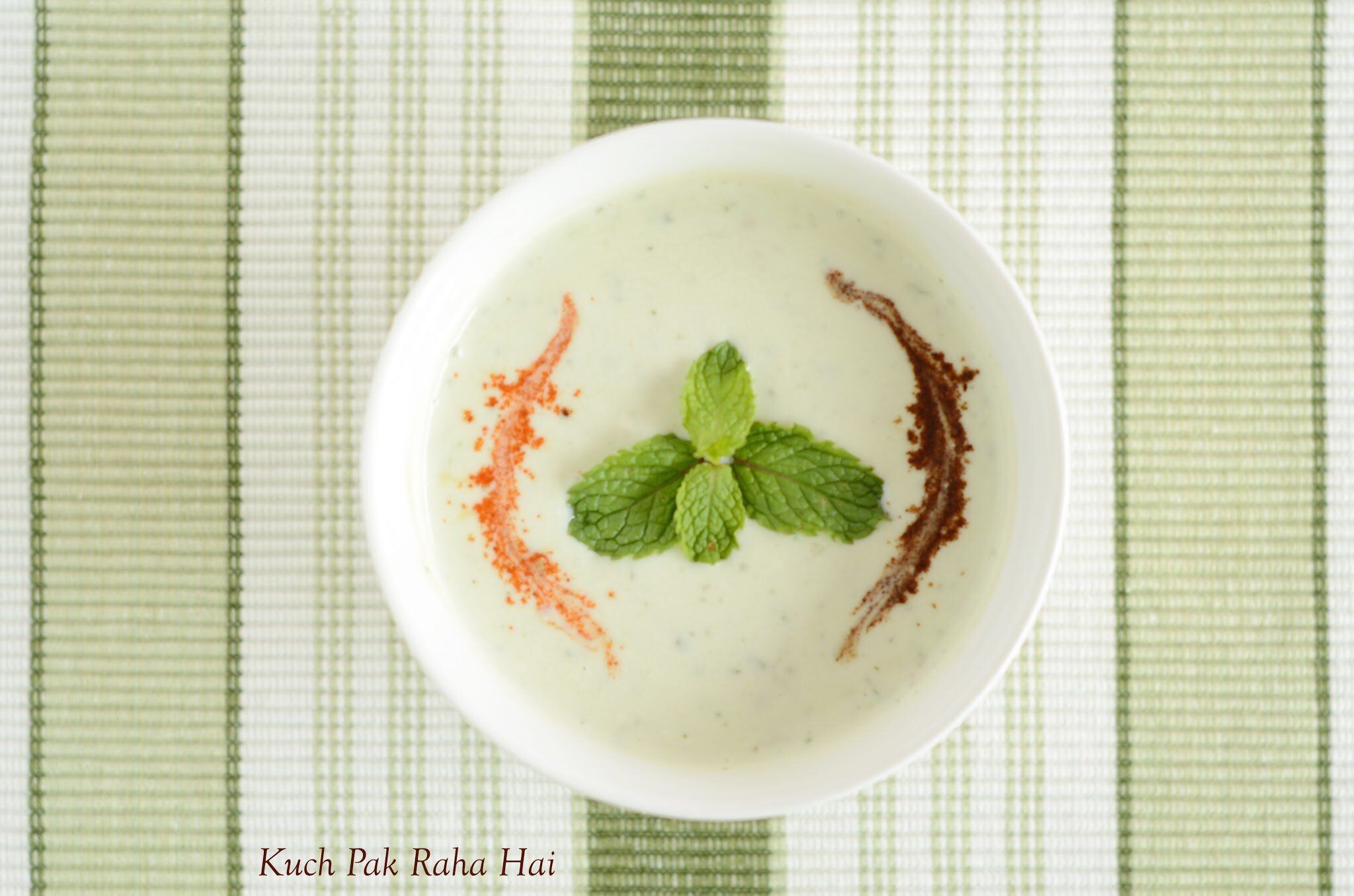 List Of Ingredients: (Serves 2)
Curd- 2 cups
Mint Leaves (Washed and cleaned)-1/4 cup
Green Chilli-1
Black Salt / Table salt-1 tsp ( or to taste)
Roasted Jeera/Cumin powder-1 tsp
Chilli Powder-1/4 tsp
Steps To Prepare:

Step1:
Strain curd through a sieve and mix well till creamy.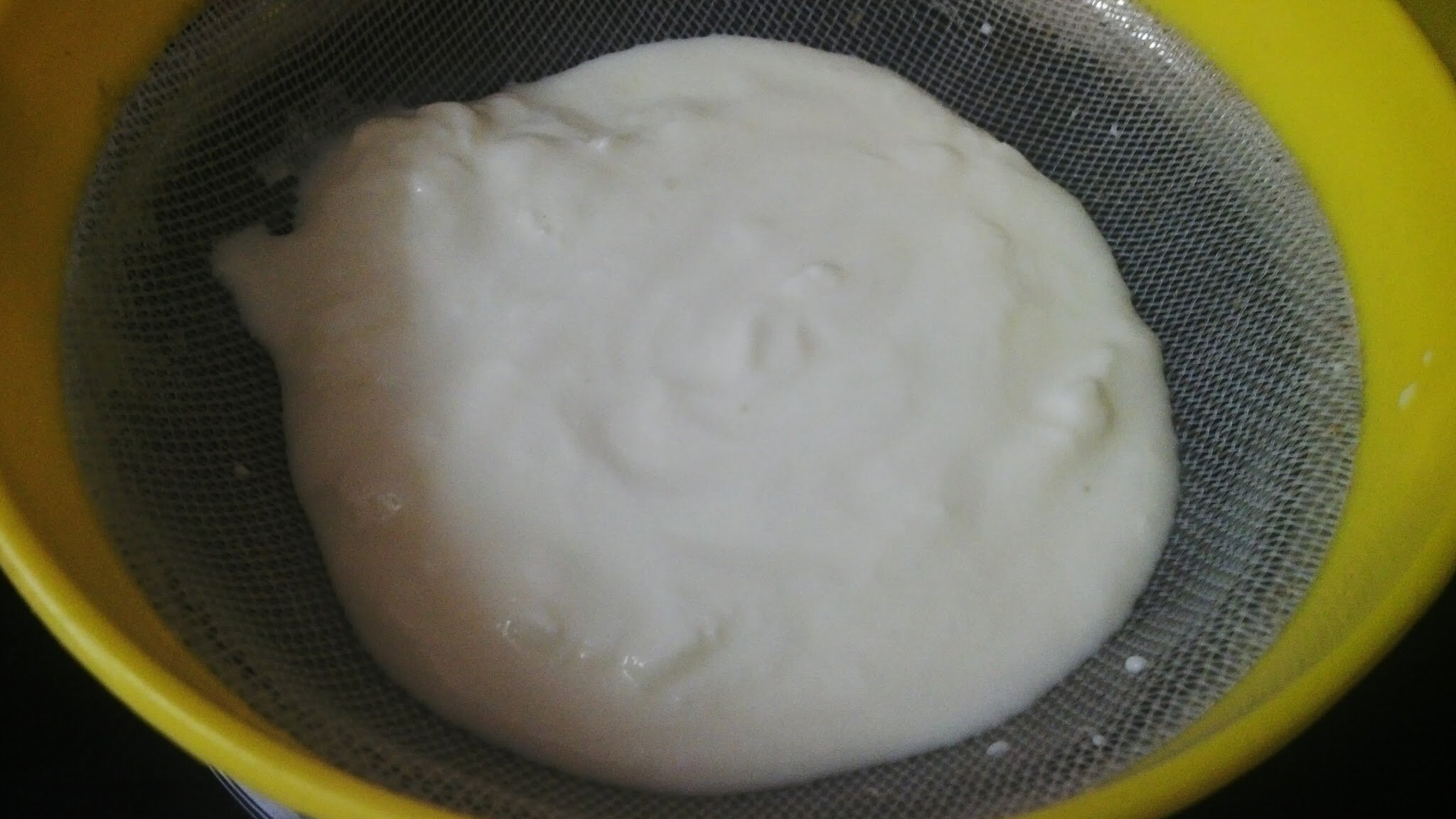 Step2:
Add mint leaves, green chilli and a teaspoon of curd in a blending jar to form a thick paste.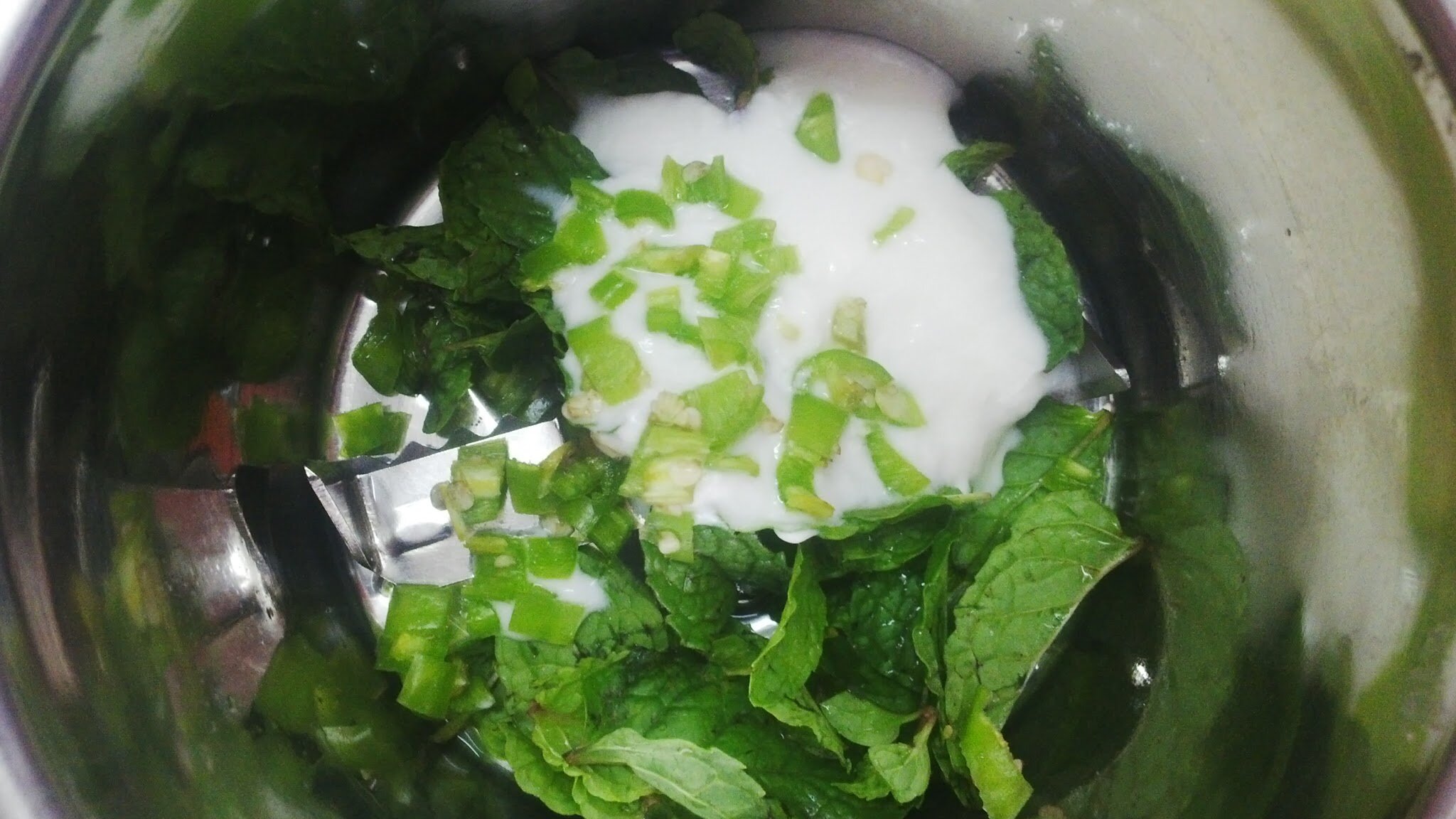 Step3:
Mix the paste to the curd. Add salt, red chilli powder and cumin powder to it.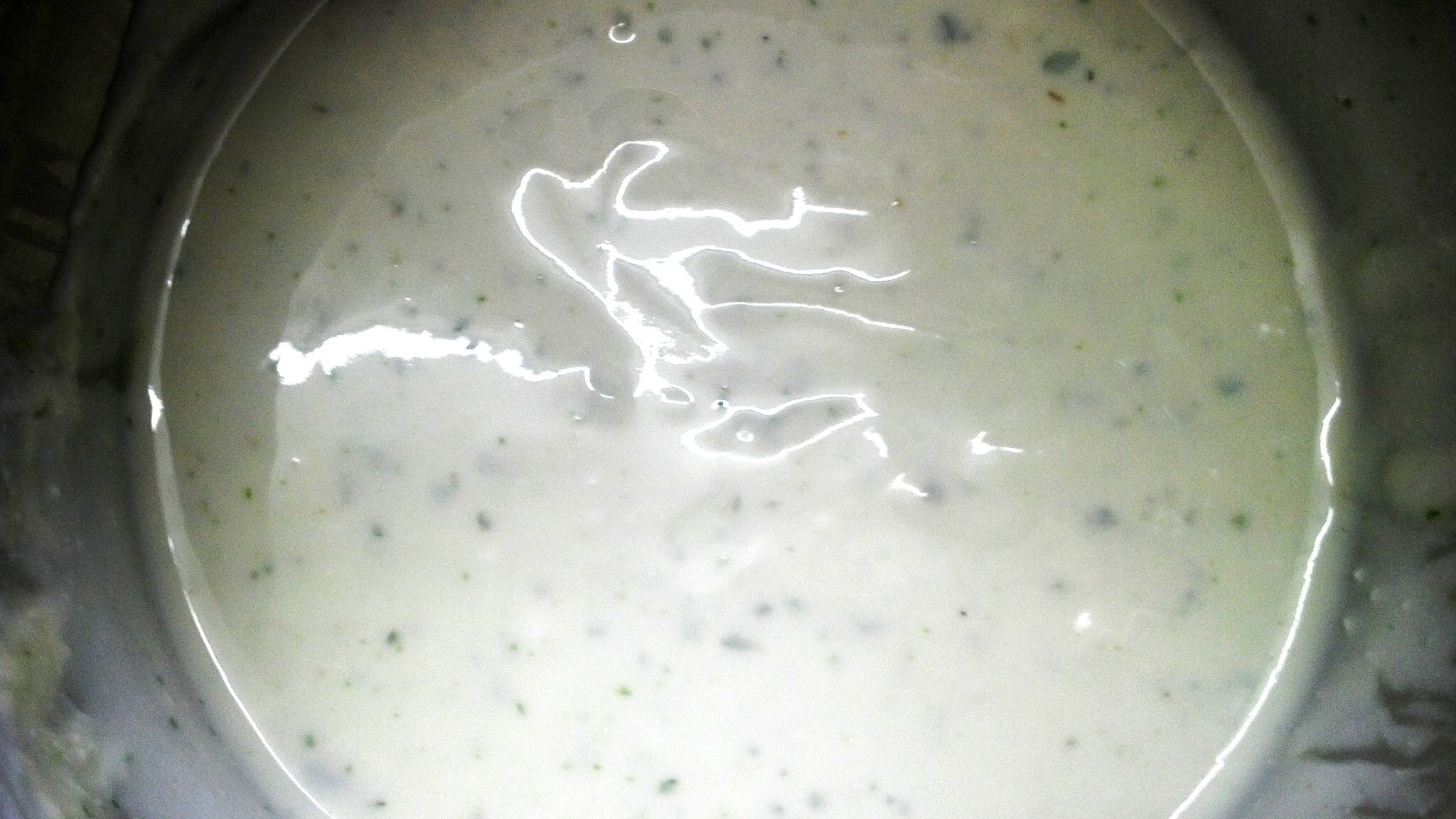 Garnish with mint leaves and serve.