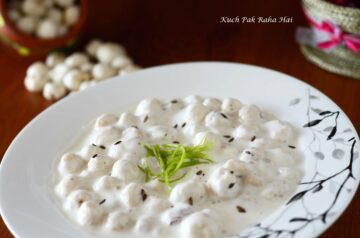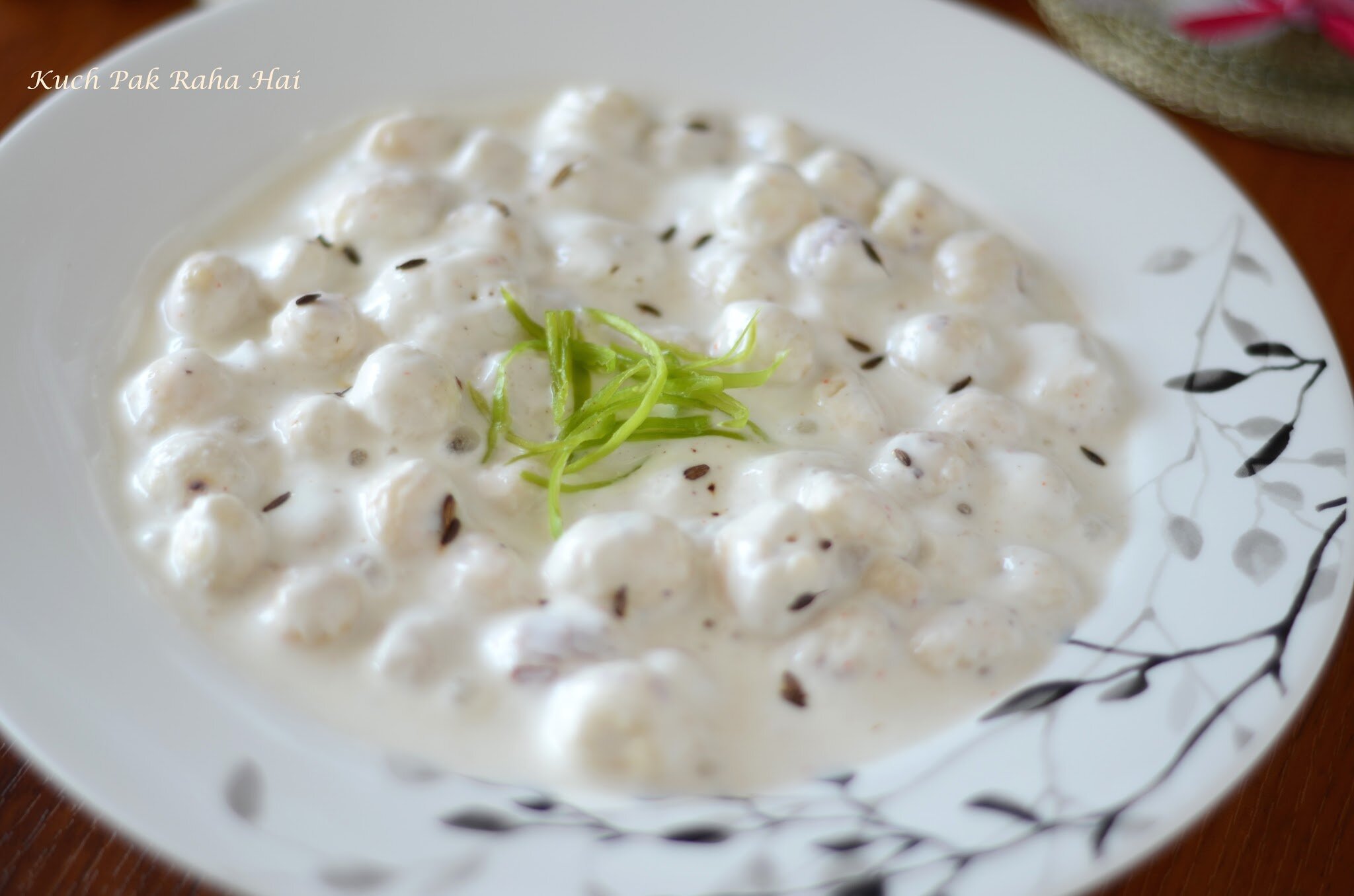 Good morning to all the dear blog readers!! First of all, today I would like to thank everyone of you for reading my blog, pouring in constant suggestions, appreciating my work and encouraging me in this journey of Food blogging. All your words motivate and inspire me to come up with more quality recipes and better food photographs every time.
Today I am going to share the recipe for "Makhane Ka Raita" or "Puffed Lotus seeds Raita". It is a wonderful choice when you are bored of usual vegetable or Boondi raita. It is a tasty accompaniment to your lunch and dinner. "Makhane" (as known in hindi) is also known by the names Lotus seeds, Fox nuts, Gorgon nuts or Eurayle ferox . It is a rich source of protein, carbohydrates, fibre, antioxidants, potassium and calcium. The lotus seeds can be eaten raw as well. As we all are already aware of the health benefits of curd, its combination with Fox nuts not only makes it tastier but healthier also.
More Makhaana recipes you might like :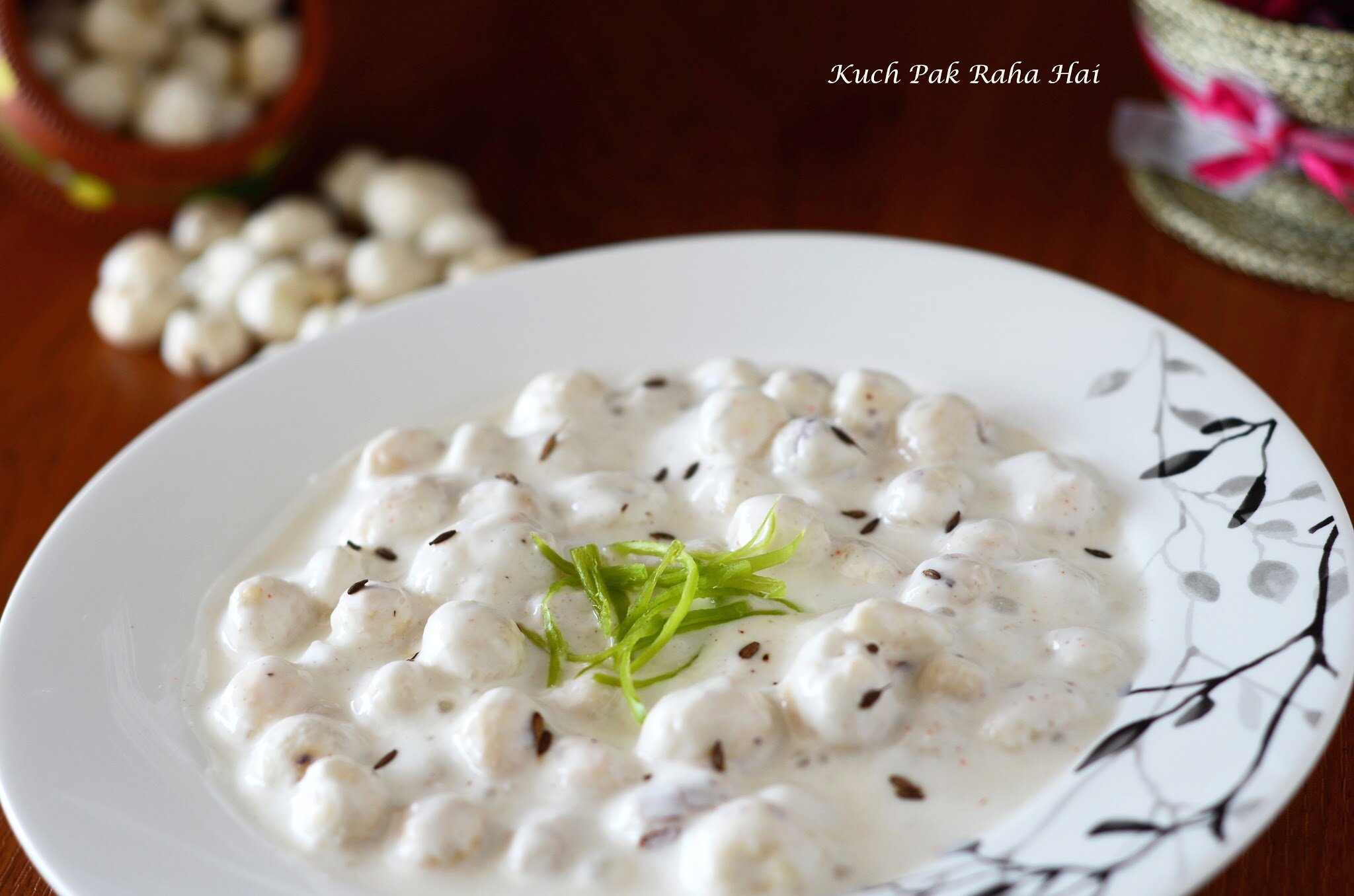 List of Ingredients:
Curd-2 cups
Lotus seeds-1 cup
Ghee/Cooking Oil-1/2 tsp
Salt – 1/2 tsp (or to taste)
Black Salt-1/2 tsp
Red Chilli Powder – 1/2 tsp (optional)
Roasted Cumin Powder-1/2 tsp
Sugar-1 tsp
Roasted Cumin seeds- 1/2 tsp (For garnishing)
Green Chilly-1 (For Garnishing)
Steps To Prepare:
Step1:
Whisk the curd so that no lumps are left in it and it attains a smooth texture. If the curd is extra thick, add two tablespoons of water also as some of the liquid is absorbed by the lotus seeds (so that the raita does not turn into a lump).

Step2:
Add all the spices along with sugar and mix well.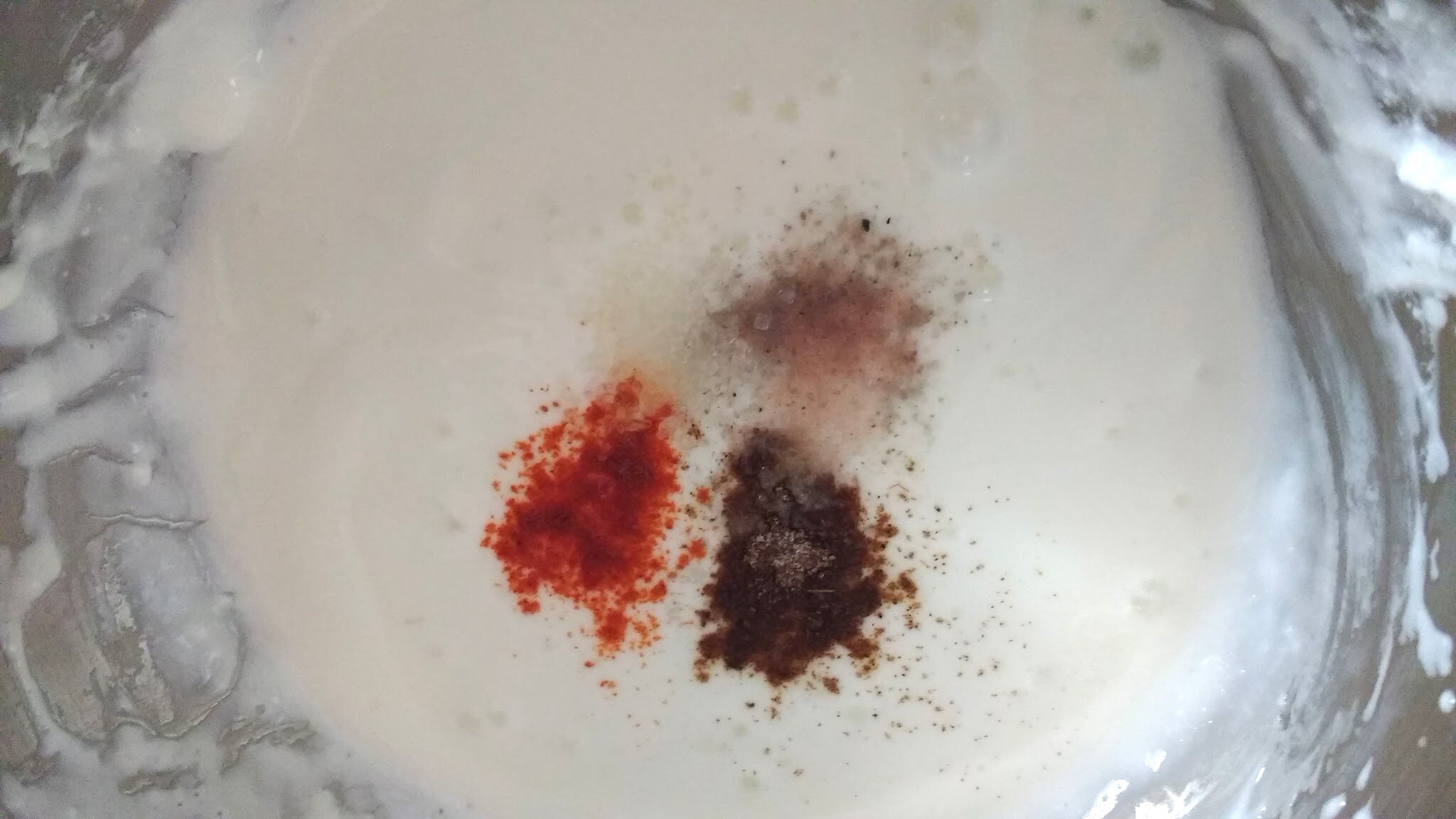 Step3:
Heat ghee in a pan and add lotus seeds to it. Stir it occasionally till they puff up, become crispy and slightly change the colour. Let the lotus seeds cool down.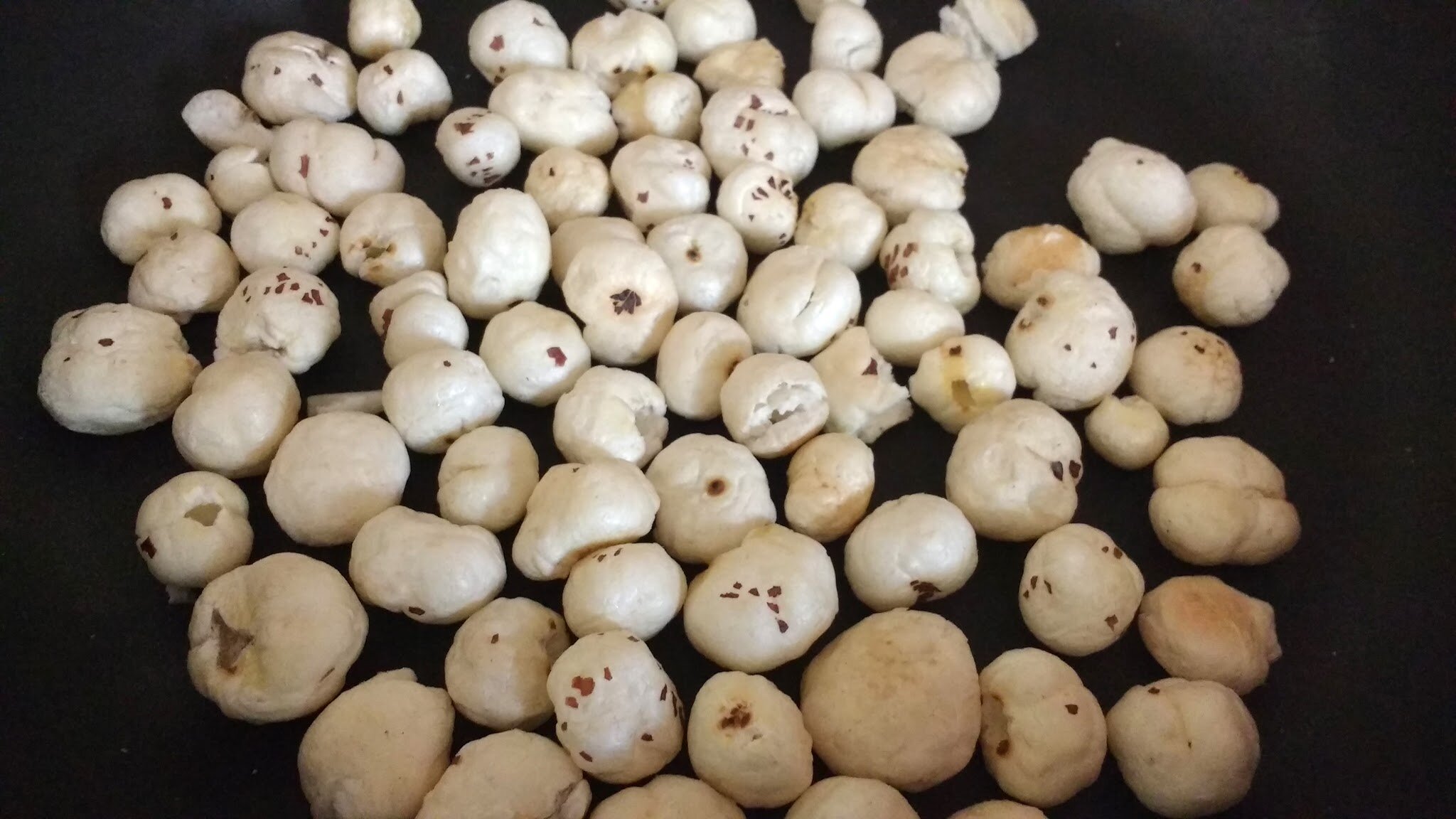 Step4:
Add the puffed lotus seeds to the spiced up curd. Mix gently. Place in refrigerator for 15-20 min or until it is to be served.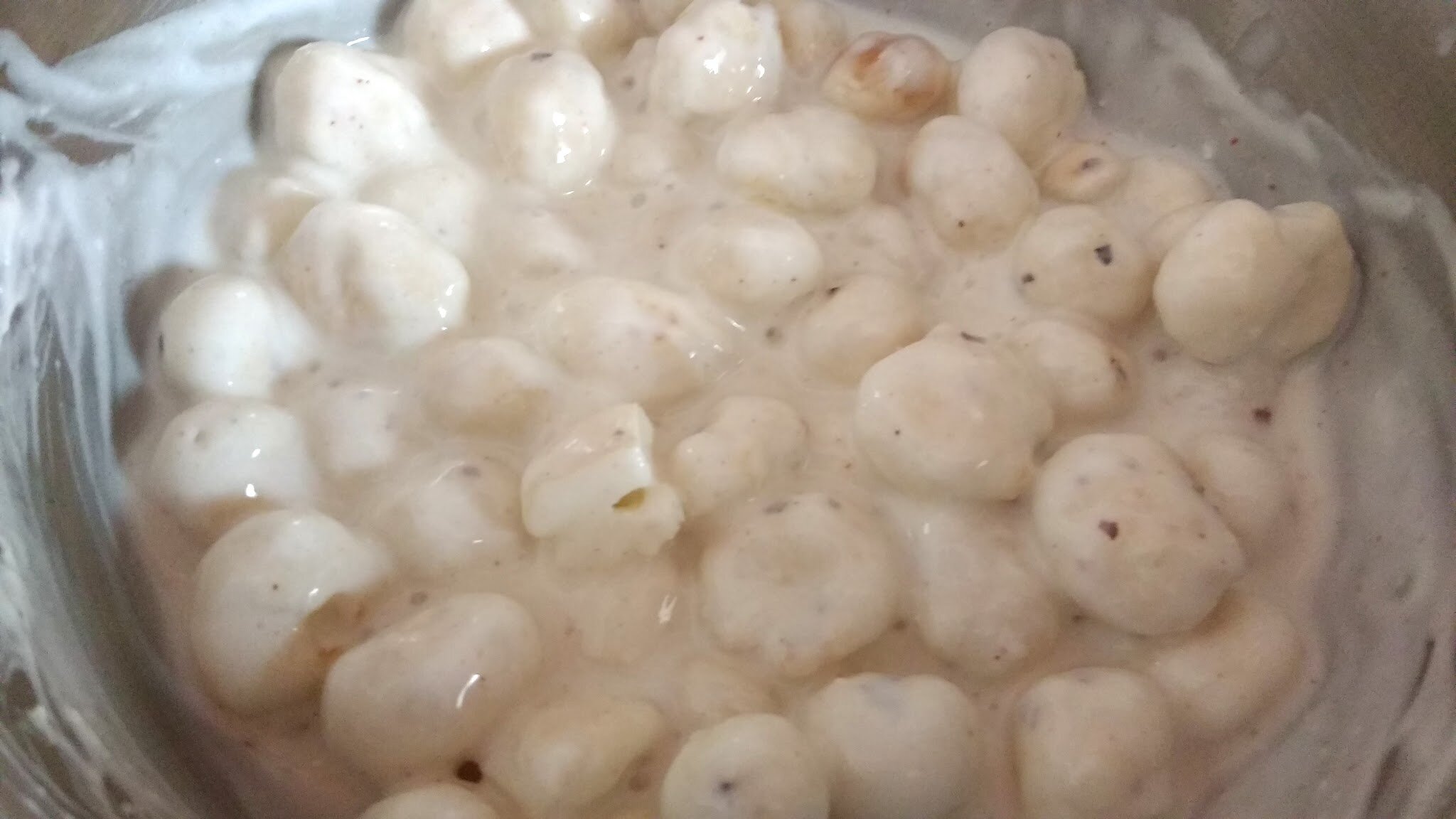 Garnish with some roasted cumin seeds and green chilli juliennes. Enjoy!!