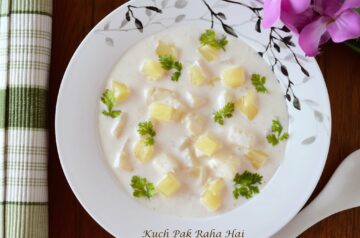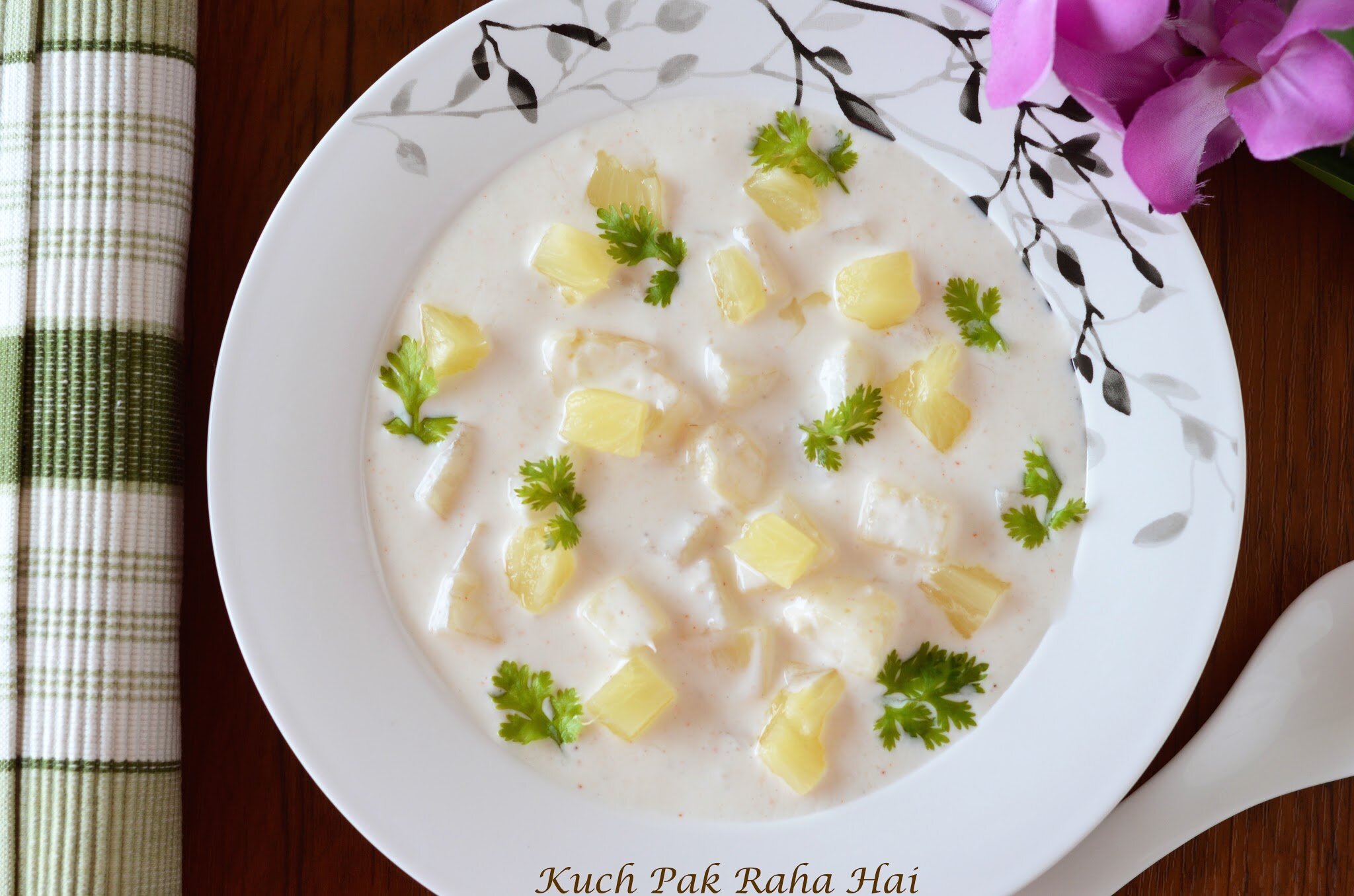 Pineapple Raita recipe is a delicious blend of fresh juicy pineapple chunks in thick creamy chilled yoghurt along with mild Indian spices. This salty and sweet raita is a perfect accompaniment to any meal. It is quite a simple recipe and a treat for all the pineapple lovers.
As most of us are already aware, pineapple is a rich source of vitamins and minerals including vitamin C, Beta carotene, manganese, copper etc. Pineapple is also beneficial for those people who are on a weight loss journey as this fruit is known for speeding up the metabolism and boosts fat loss. Yoghurt or "Dahi" has cooling effect on body. That is why, It is often advised to add yoghurt in regular diet in summers. Its combination with pineapple not only enhances the flavour but also multiplies it nutritional value.
Pineapple Raita is one of my favourite Raitas when it comes to ordering food in restaurants. It tastes heavenly especially with Pulao and Biryani.Pudina Raita is also a good option for summers as it also cools down the body and protects from heat stroke or sun stroke.
For this pineapple raita recipe you can use fresh pineapples or tinned ones. I have used here tinned pineapple as they tastes really good in raita. If you have a pineapple tin at home, then preparing pineapple raita will not take more than 10-15 minutes.
Peeling and chopping fresh pineapples is really cumbersome job (at least for me). One advice here which I would like to give to readers-Please whenever you open a pineapple tin, transfer the leftover pieces in a glass bowl and keep it in fridge. Do not store left over pineapple rings in metal tin. It is even clearly written on the label of tin but people don't read or follow it and as a result fall sick.
Hope you would like this delicious pineapple or ananas raita recipe !!
More pineapple recipes: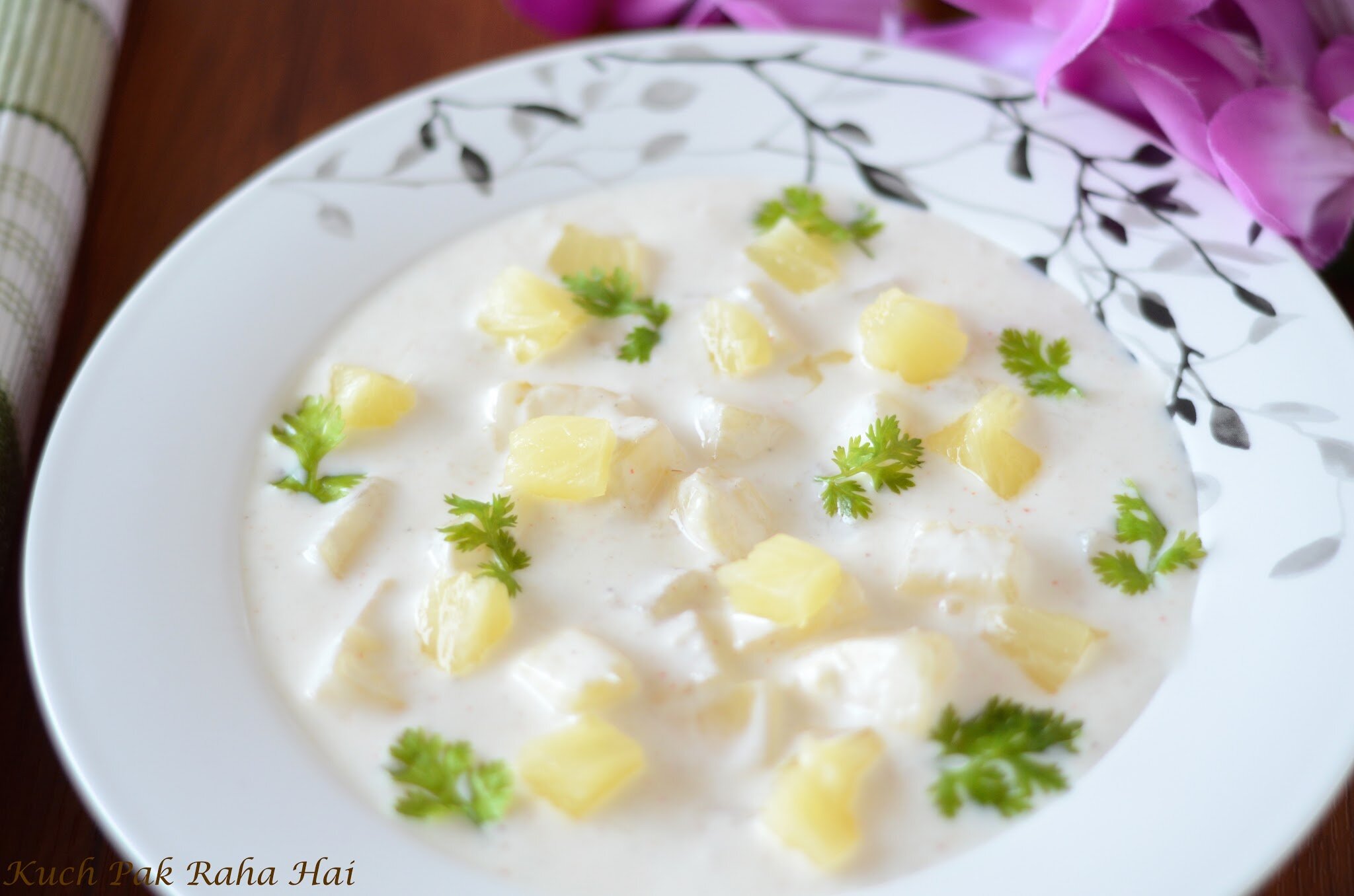 List of Ingredients: (Serves 2)
Thick Yoghurt (or Dahi) – 1 cup
Chopped Pineapple- 1/2 cup
Roasted Cumin Powder-1/2 tsp
Red Chilli Powder-1/2 tsp
Sugar- 1 tbsp
Black Salt – To taste
Chopped coriander leaves – For garnishing
Preparation Time: 15 minutes
Directions:
Step1:
Take curd in a mixing bowl.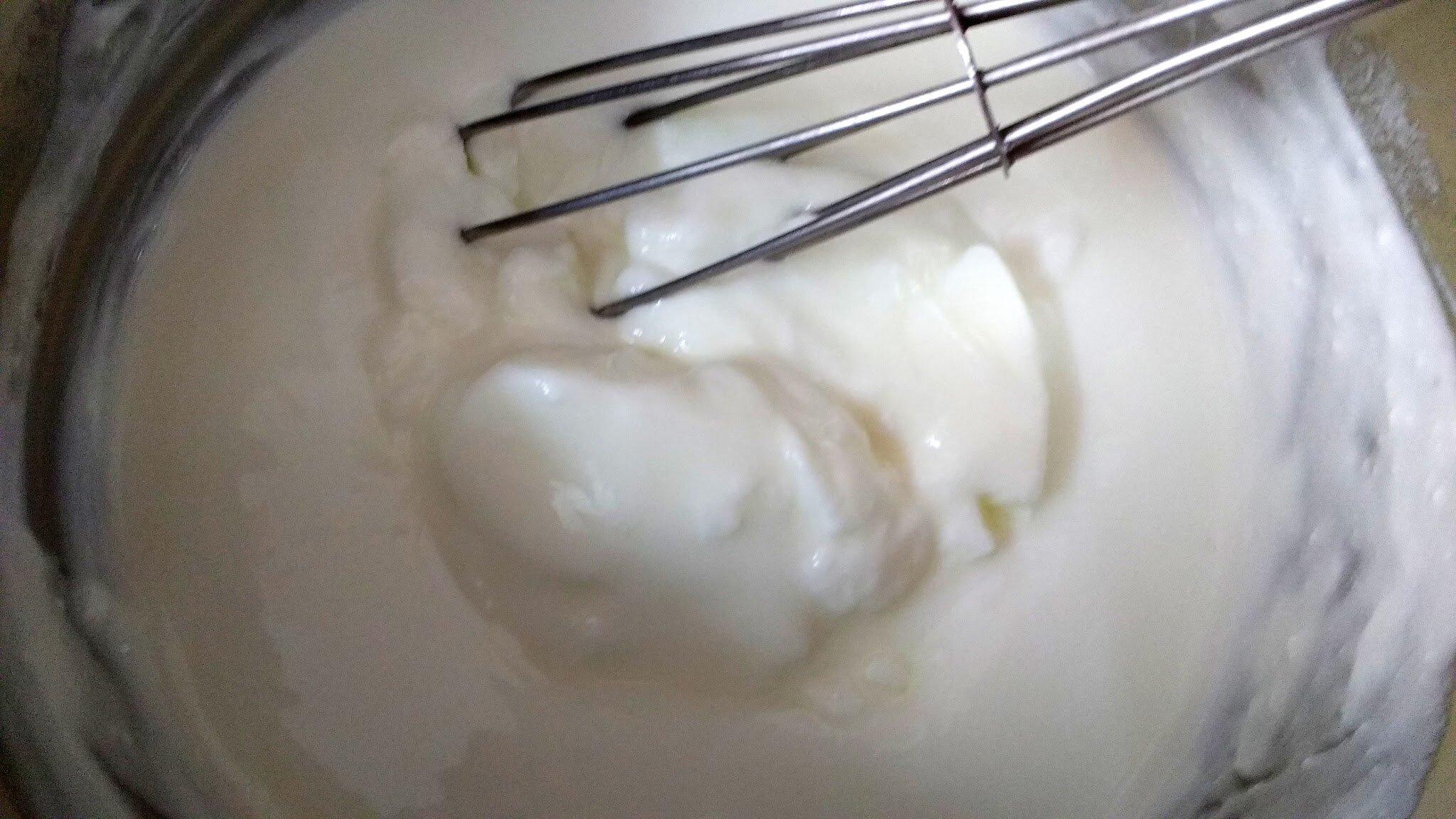 Whisk or pass it through a sieve till it is smooth and lump free.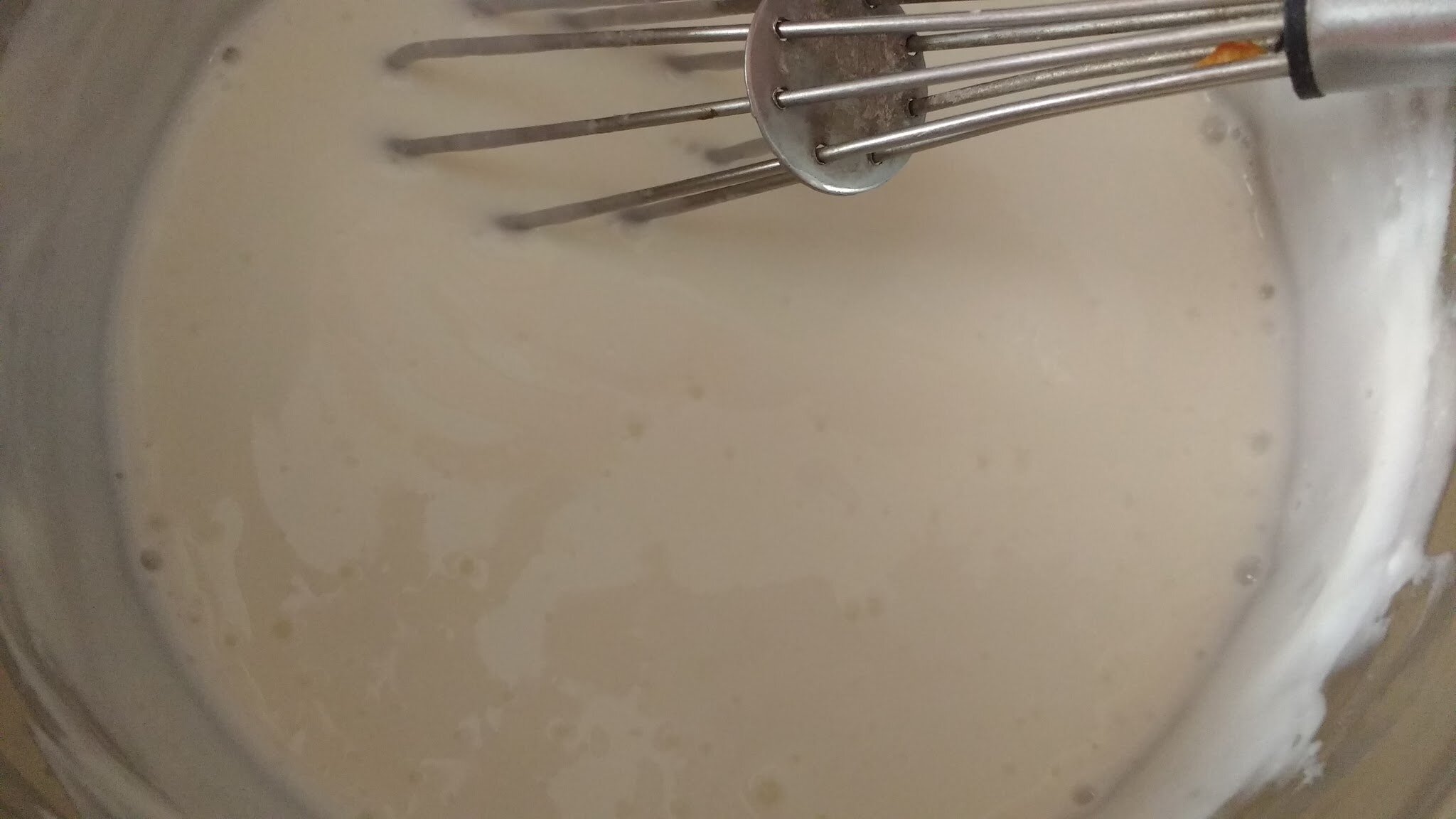 Step2:
Add black salt, sugar, roasted cumin powder and red chilli powder to the curd. Mix well. You can increase the quantity of sugar, salt or other spice as per your taste or liking.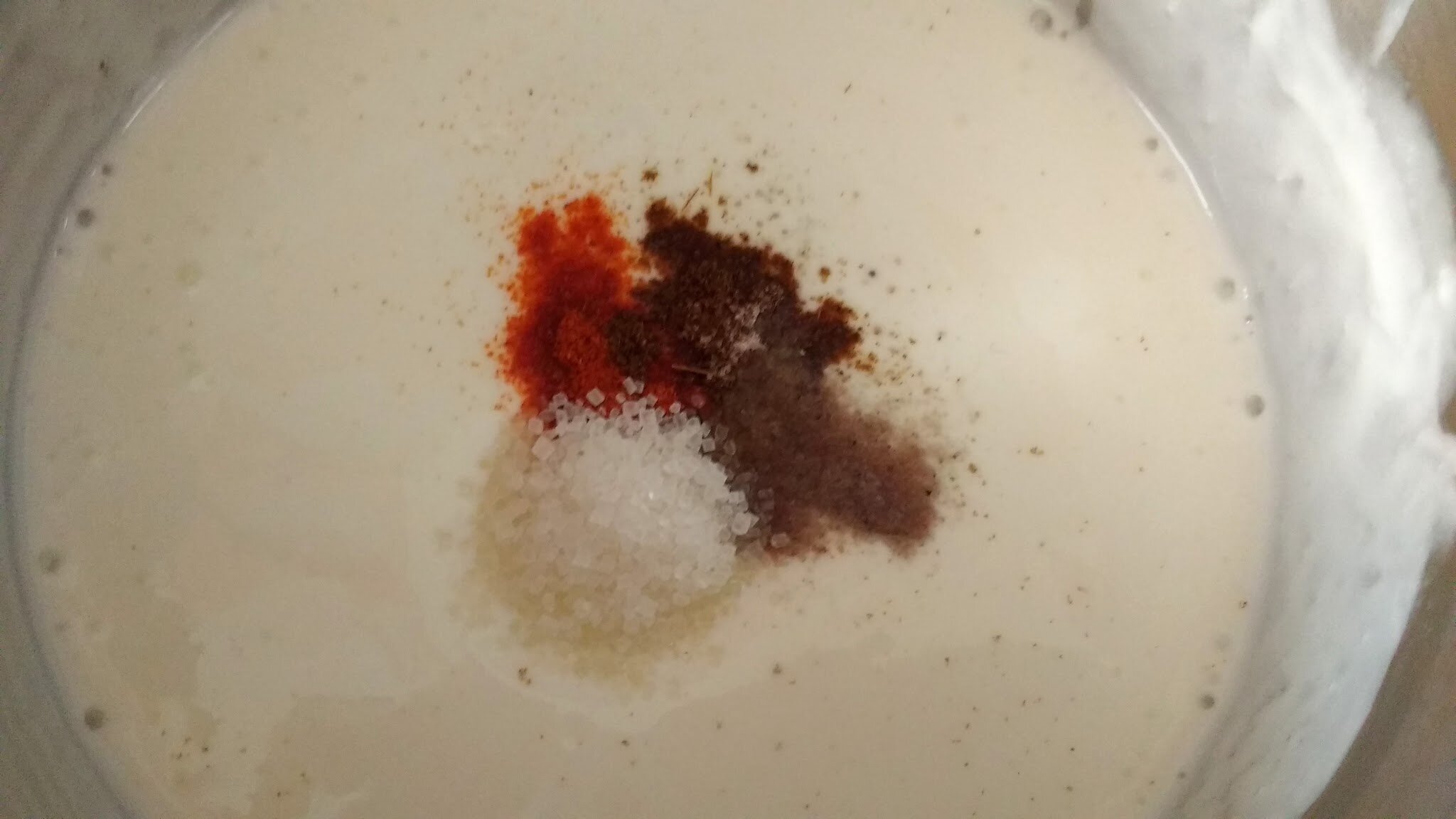 Step3:
Add chopped pineapple pieces. Mix gently. Hold back few pieces for garnishing.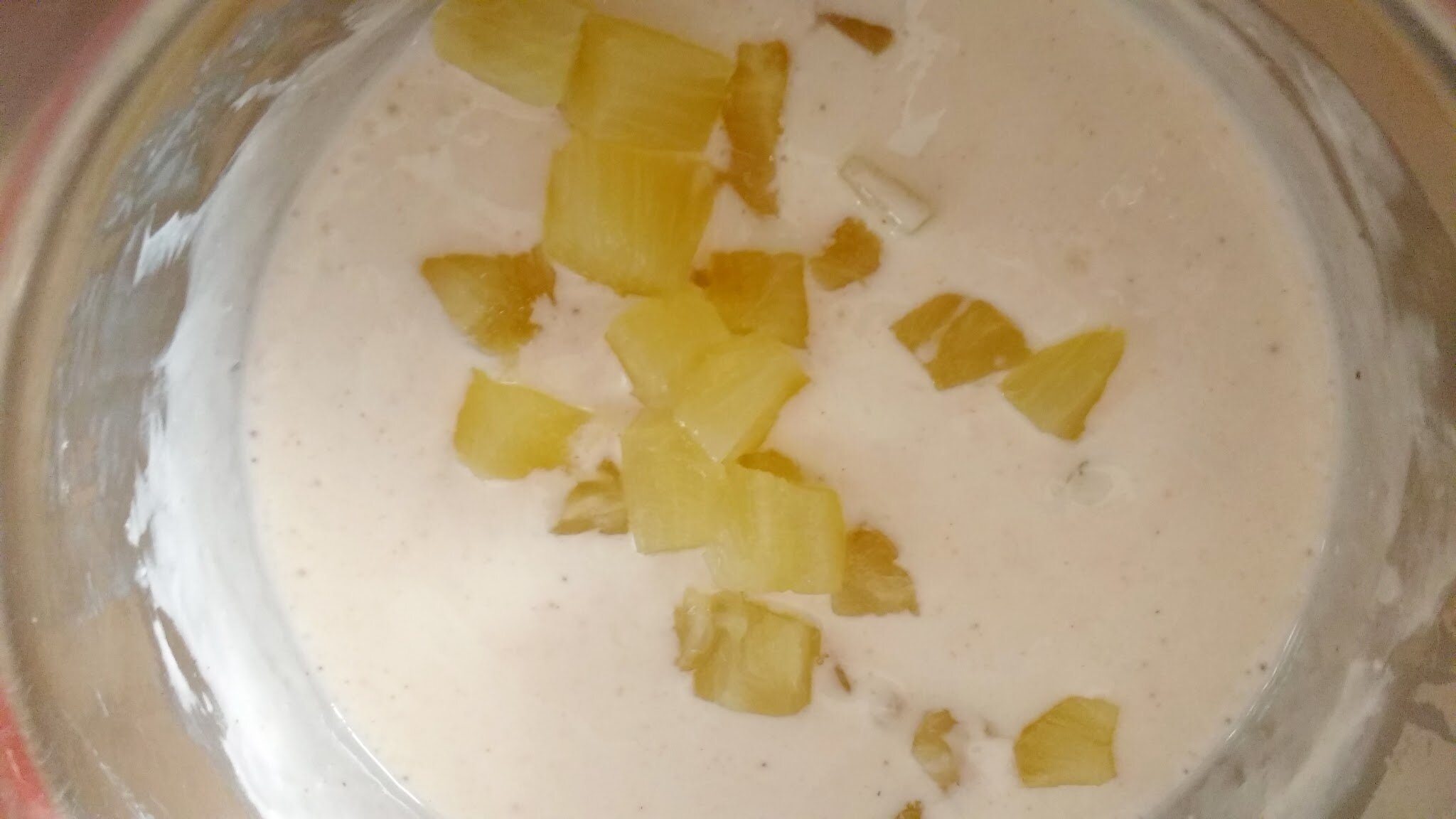 Garnish with chopped coriander leaves and some more pineapple pieces. Serve chilled!!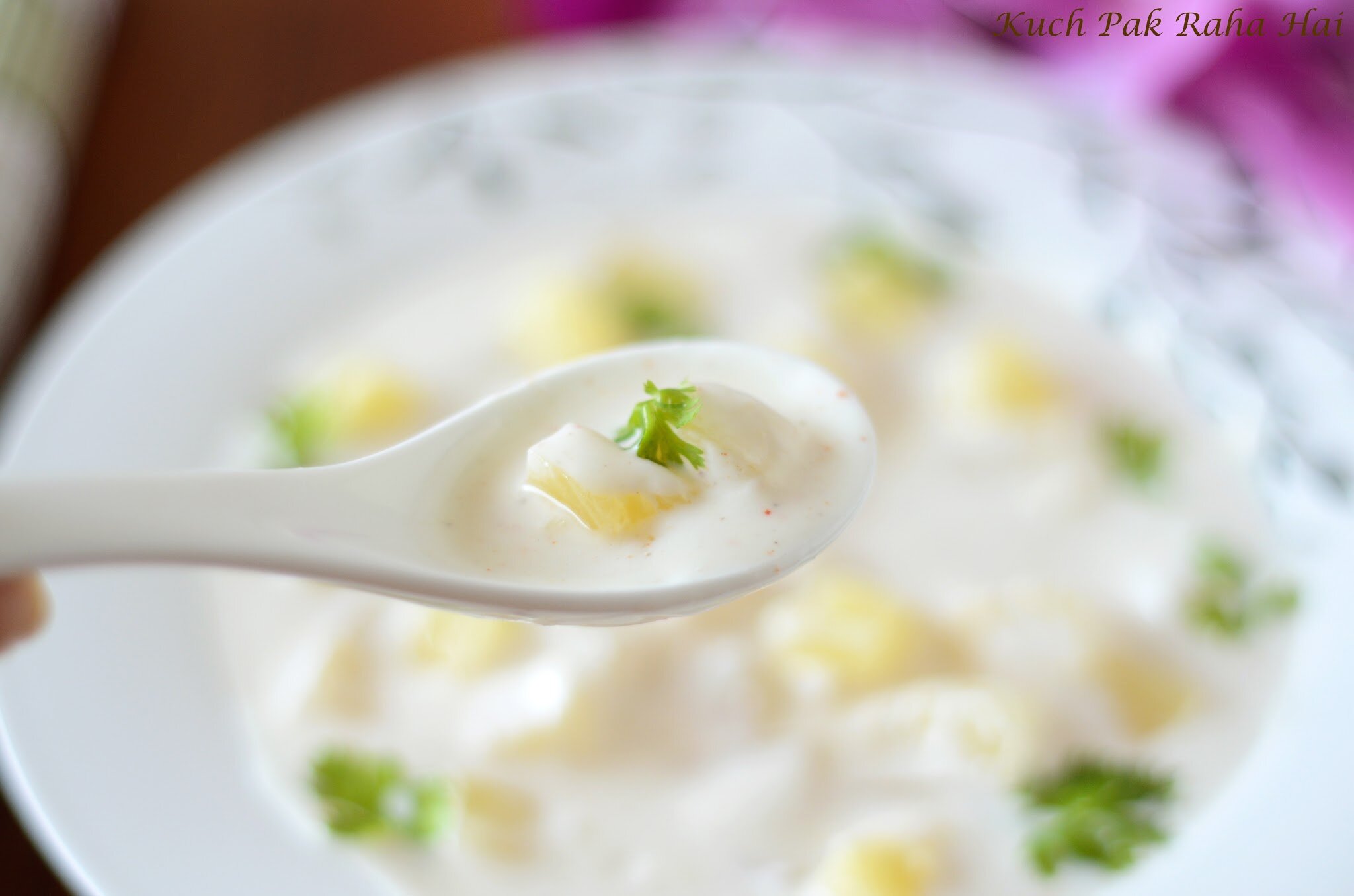 If you try this recipe & share pics on social media, then don't forget to tag on Facebook , Instagram or use #kuchpakrahahai.
Let's stay connected
Facebook | Instagram | Pinterest| Youtube