Urad Dal Paratha is a delectable Indian bread made by blending soaked Urad Dal (lentil) paste with whole wheat flour. The dough is seasoned with various Indian spices like turmeric, red chilli powder, coriander powder and asfoetida. The Urad Dal paratha is shallow fried on tawa (pan) using ghee or cooking oil.
Urad Dal Parathas are not only filling but also very nutritious as along with whole wheat flour you are getting nutrients from lentil also. This paratha is very good option for giving in kids tiffin as this way you can make your kids eat Dal or lentils who are otherwise fussy eaters. Also, as there is always a chance of dal spilling out, this dal paratha recipe will solve that problem also. Please make sure you adjust the spices in the recipe per your kids palate.
The Urad dal in this recipe is soaked for 3-4 hours and then blended to form even paste. This paste is mixed with whole wheat flour (or Aata) and kneaded into a dough with the help of water. However, if you have some left over dal from previous meal you can even use it instead of soaking dal again. Just don't add spices again. This way it will utilise your leftover dal and at the same time enhance the taste of your rotis/parathas.
Urad Dal Paratha goes best with Khatta Meetha Kaddu (Sweet n Sour pumpkin) or any chutney/pickle which is on sweeter side.
This recipe of Urad Dal paratha below is explained in a step by step manner. Hope you will like it!!
List of Ingredients: (Makes 6-7 pieces)
Urad Dal – ½ cup
Whole wheat flour (Aata) – 2 cups
Turmeric – ¼ tsp
Asafoetida – A pinch
Red Chilli powder – ½ tsp
Coriander Powder – ½ tsp
Salt – To taste
Water – ½ cup (roughly)
Ghee/Oil – For adding in dough and cooking
Steps To Prepare:
Step1:
Soak Urad Dal for at least 3-4 hours.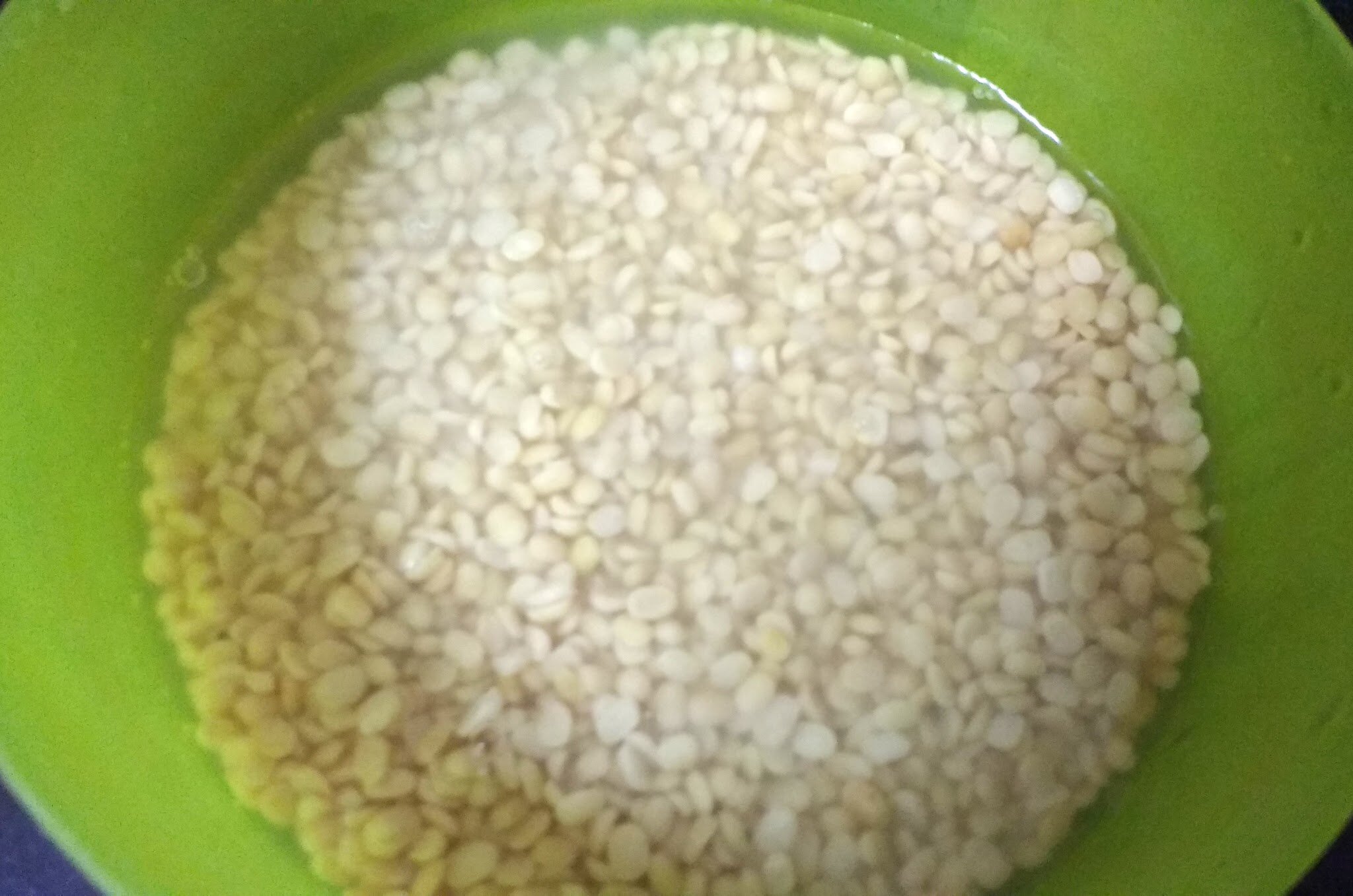 Step2:
Transfer soaked Urad Dal into a blender or a food processor. Grind it to form smooth paste. If required add 1-2 tablespoon of water also.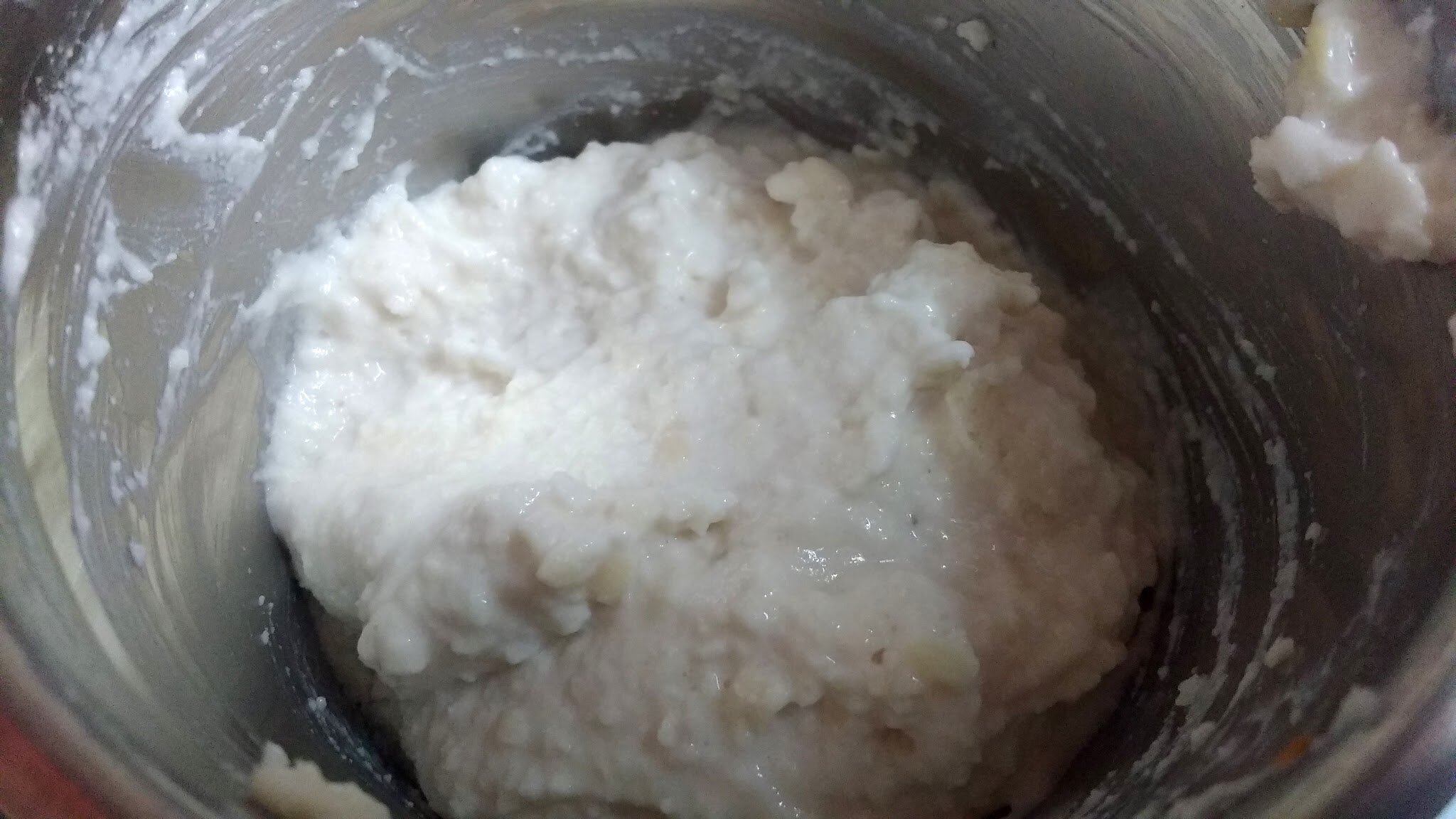 Step3:
Add Urad dal , 2 tsp cooking oil or ghee and turmeric, asafoetida, red chilli powder, coriander powder and salt to whole wheat flour. Mix well.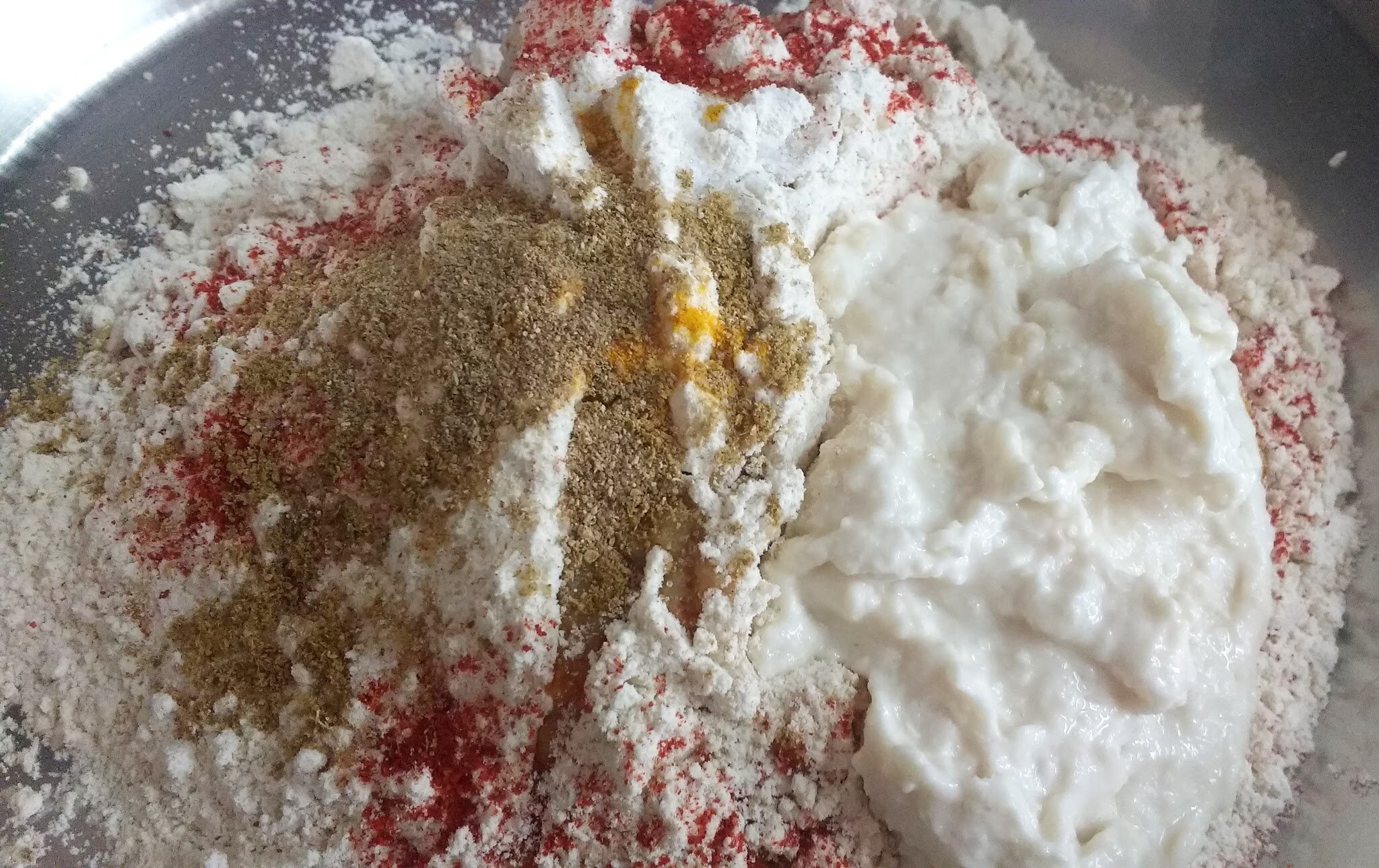 Once all the ingredients are mixed, add water and knead it into soft dough.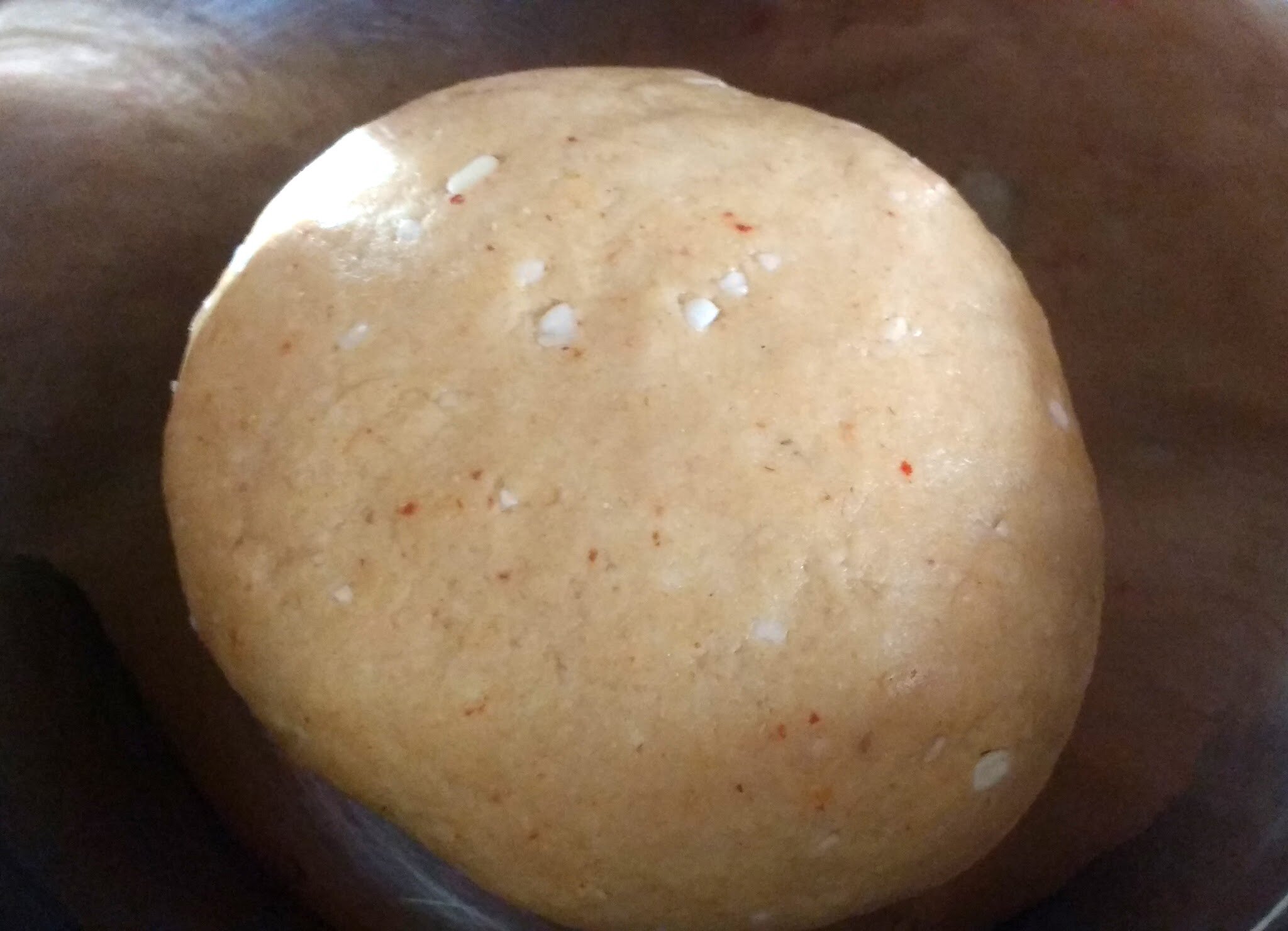 Step4:
Take medium sized ball, roll it into dry flour. Flatten it using hand or rolling pin into 2″ inches diameter circle. Apply some ghee or oil in the centre and bring all its edges together as shown below:

Step5:
Again roll it into dry flour and flatten it into 5″ diameter circle with the help of rolling pin.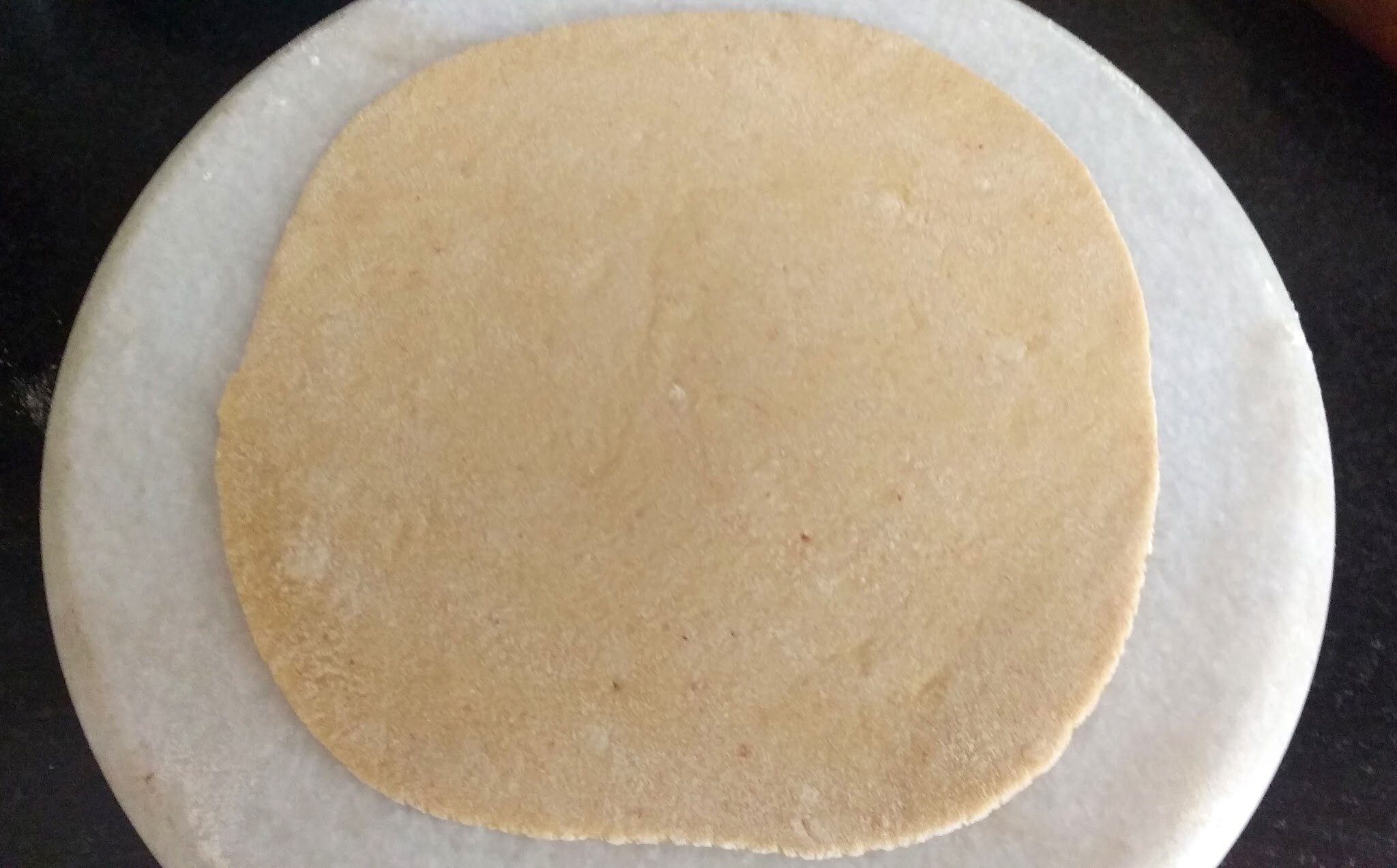 Step6:
Heat the tawa or any pan. Once tawa is hot, dry roast the paratha from both sides till you get nice golden spots.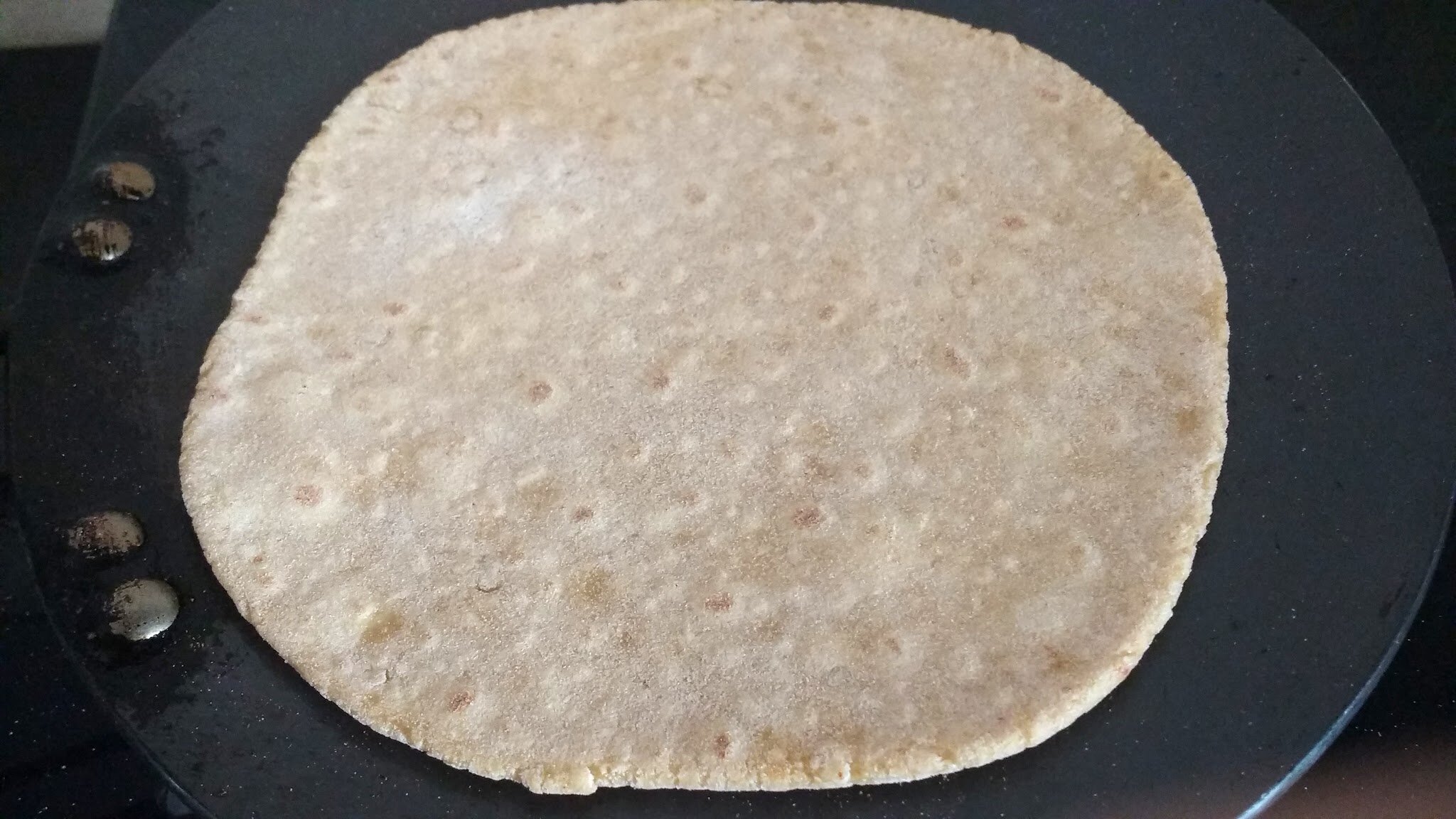 Step7:
Spread some oil on one side of paratha. Flip it. Press it gently on its sides using spatula. Spread some oil and repeat the process for other side as well.

Enjoy hot delicious Urad Dal Paratha with Khatta Meetha Kaddu(Pumpkin)!!