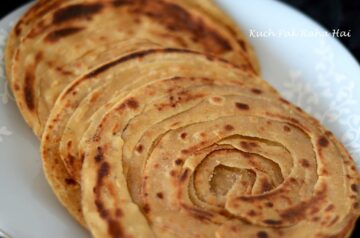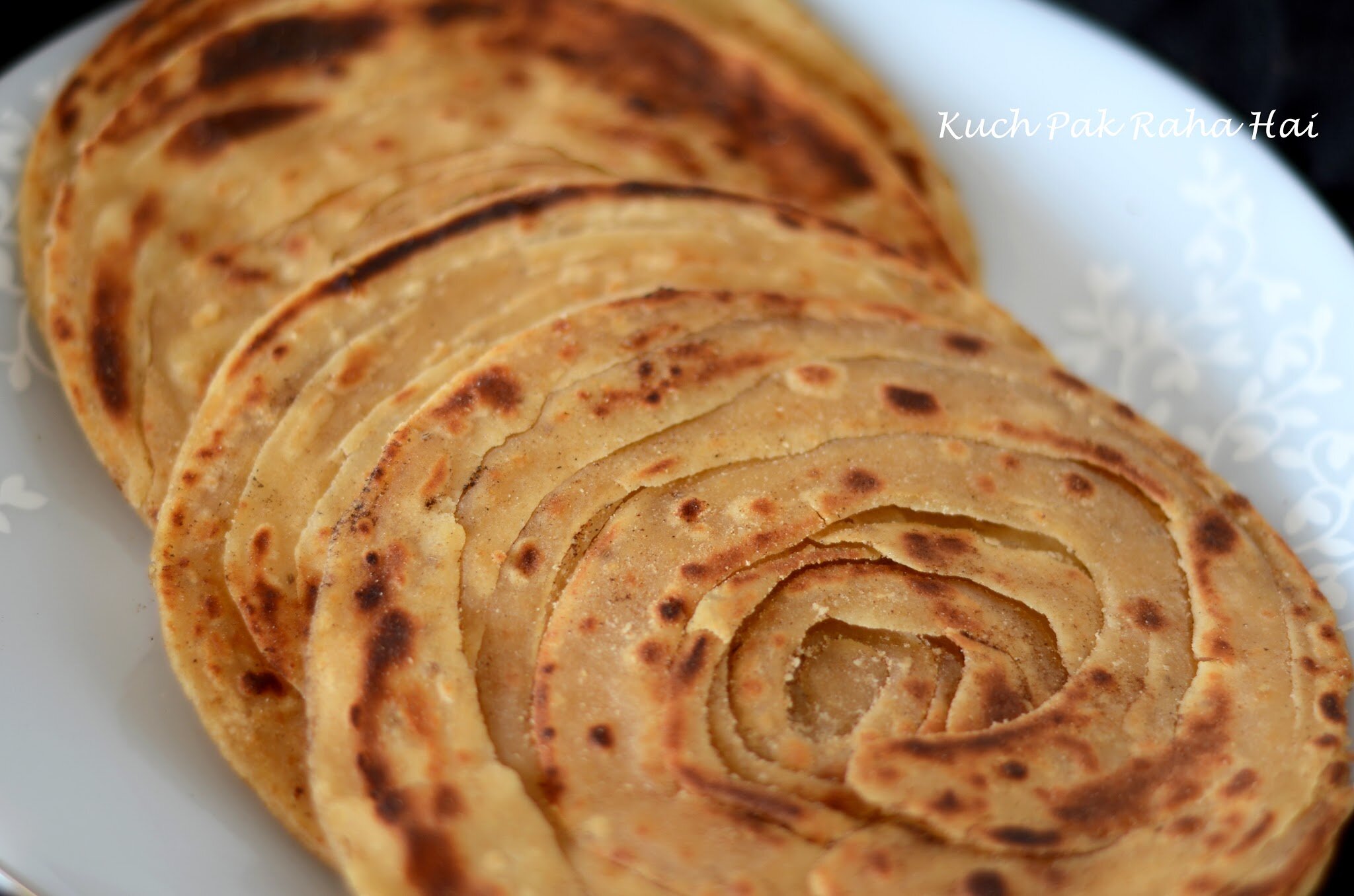 "Lachcha Paratha" is a popular bread from North India. It is a flat, multi-layered Indian bread that goes well in combination with various curries or pulses.
After few attempts, I have got this no fail Whole Wheat Lachcha Paratha recipe. Lots of people add "Maida" or "All Purpose Flour"/ curd / milk / baking soda etc for flakiness and softness. However, the recipe I am sharing today does not uses any of it. The recipe comprises of really simple ingredients which are always available at home. The Parathas turn out to be really yummy and flaky. I have added Ajwain or Carom seeds to the Parathas which is optional. I personally like it as it is very good for digestion and add a distinct aroma to the paratha.
You can also add other flavours to the paratha like pudina (mint) or Jeera (cumin seeds), red chilli powder as per your liking.
Hope you all would like this Lachcha Paratha recipe.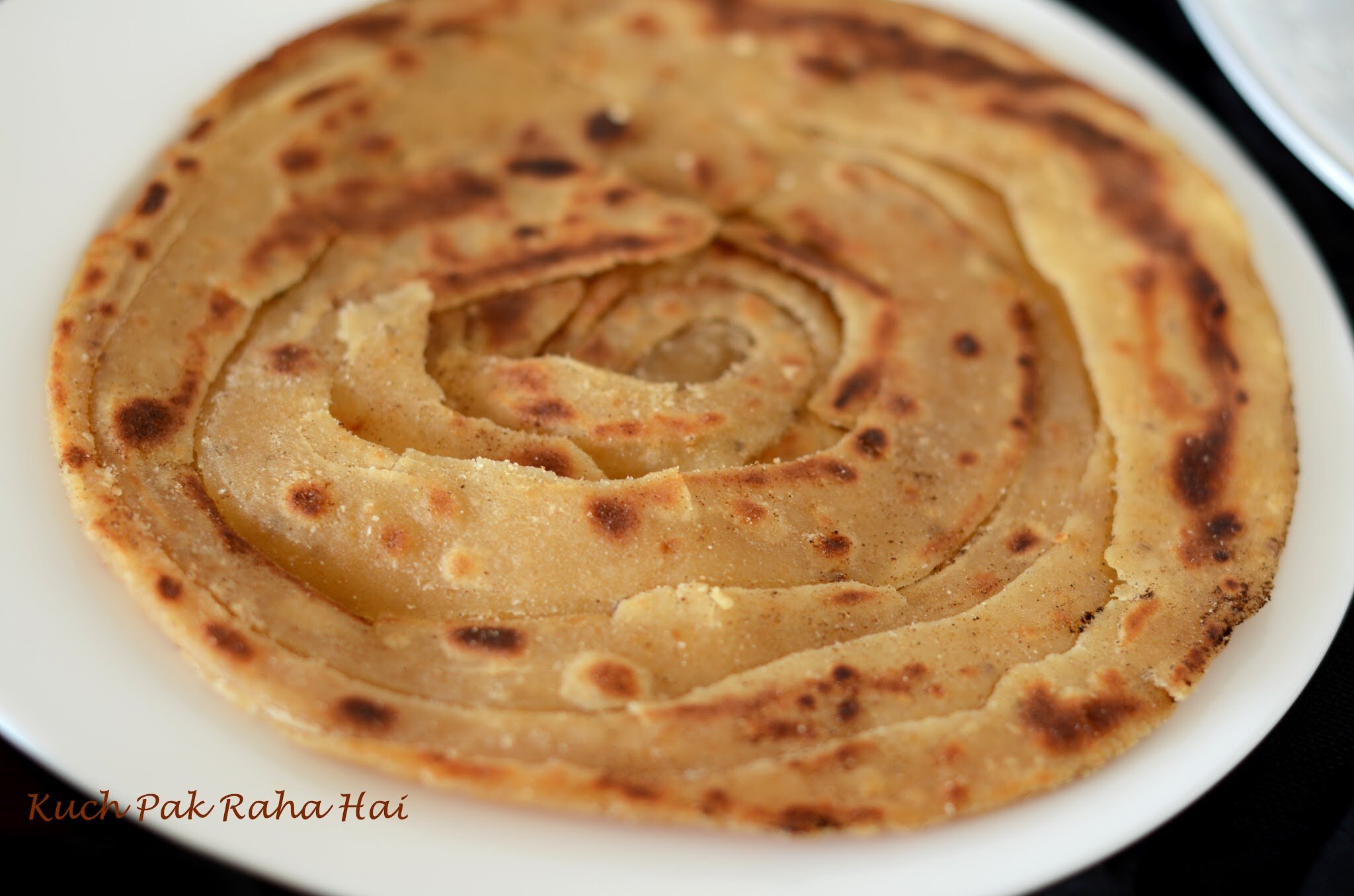 List of Ingredients: (Makes 4 to 5 Pieces)
For Dough
Whole Wheat Flour (Aata)-1 & 1/2 cups
Salt-1 tsp (or to taste)
Carom seeds / Ajwain-1 tsp
Melted Ghee/Clarified Butter/Cooking Oil-2 tbsp
Water-3/4 cup (roughly)
For Rolling/Cooking
Whole wheat flour-1/4 cup (roughly)
Melted Ghee/Clarified Butter/Cooking Oil-1/4 cup + 4 tsp
Steps To Prepare:
Step1:
Take flour, salt, carom seed and cooking oil in a mixing bowl.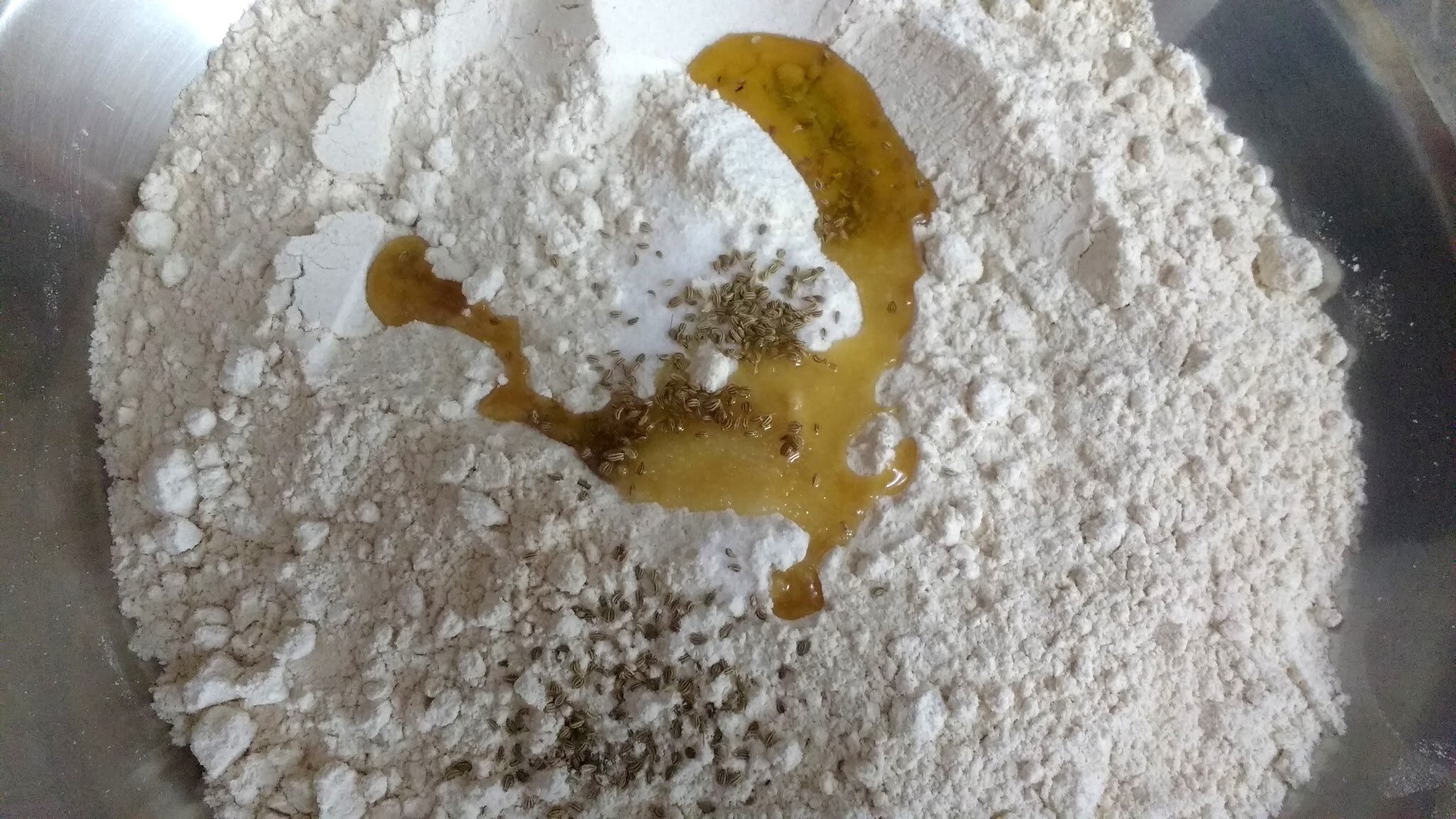 Rub the oil into the flour with hands such that when you press the flour in your fist it forms a loose lump.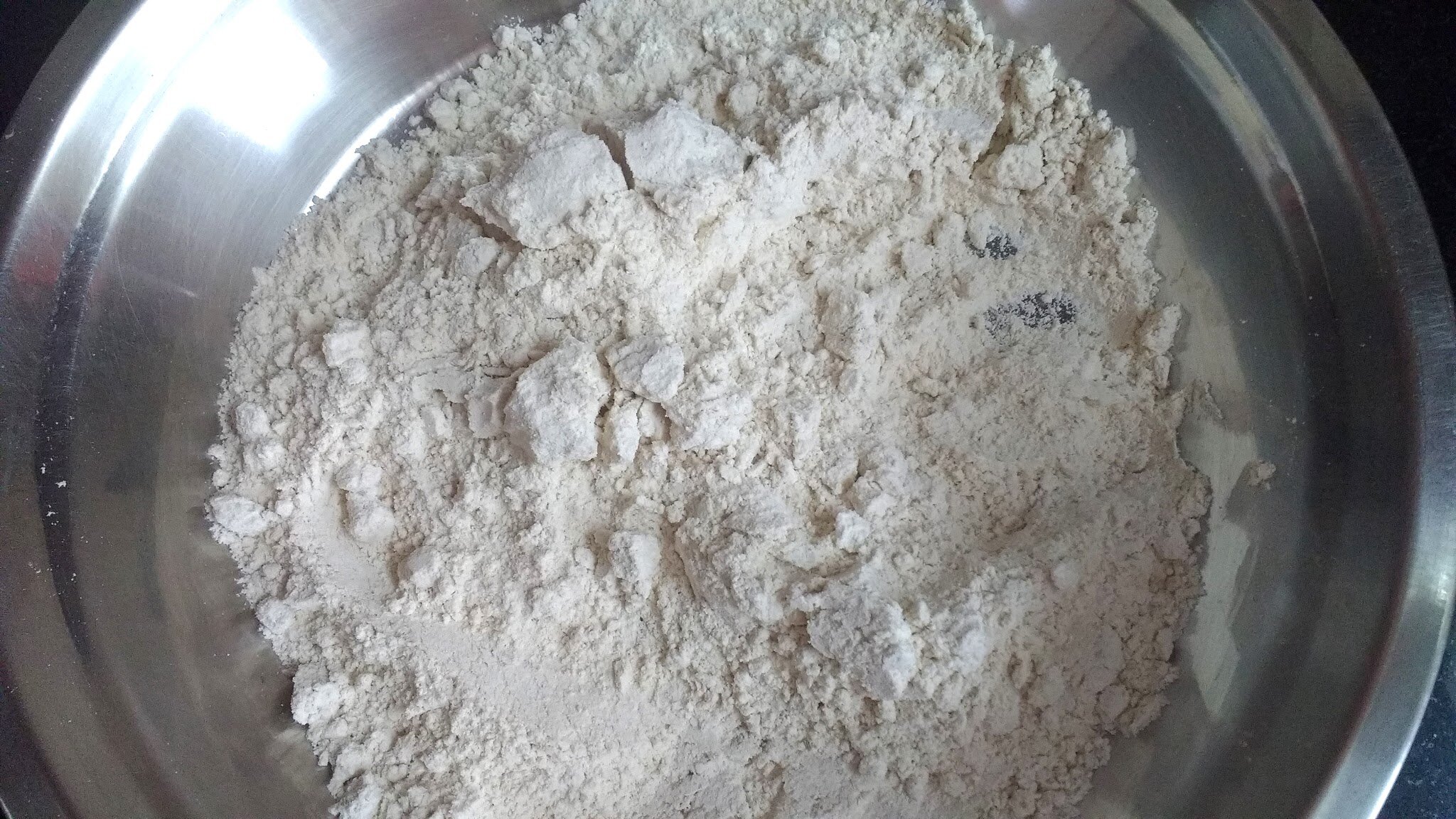 Step2:
Start adding water to the flour and make a soft dough. This will take roughly 3/4 cup to 1 cup water. Keep this dough covered or in an air tight container for 20 minutes.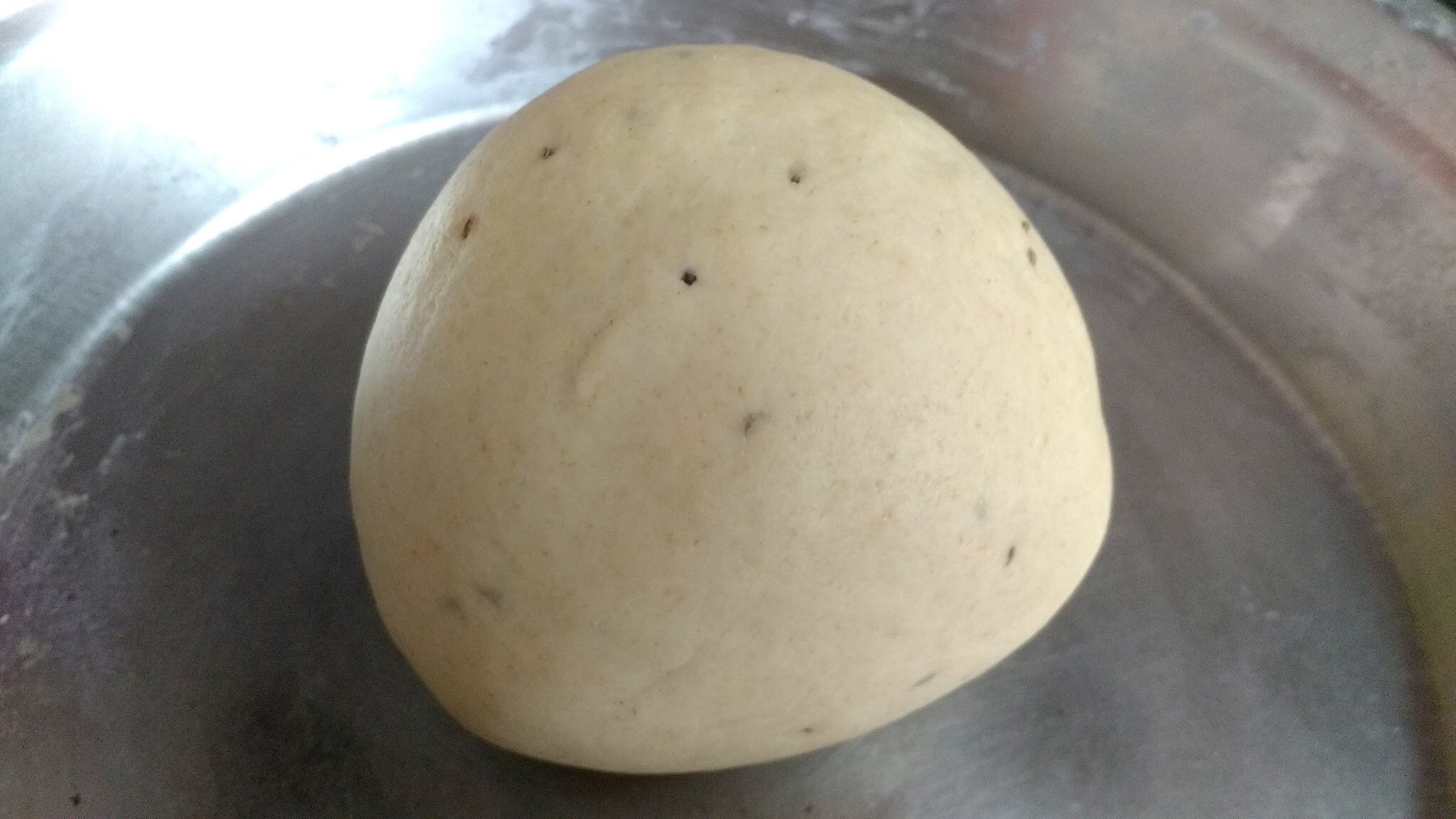 Step3:
Knead once again and make 4-5 balls out of it.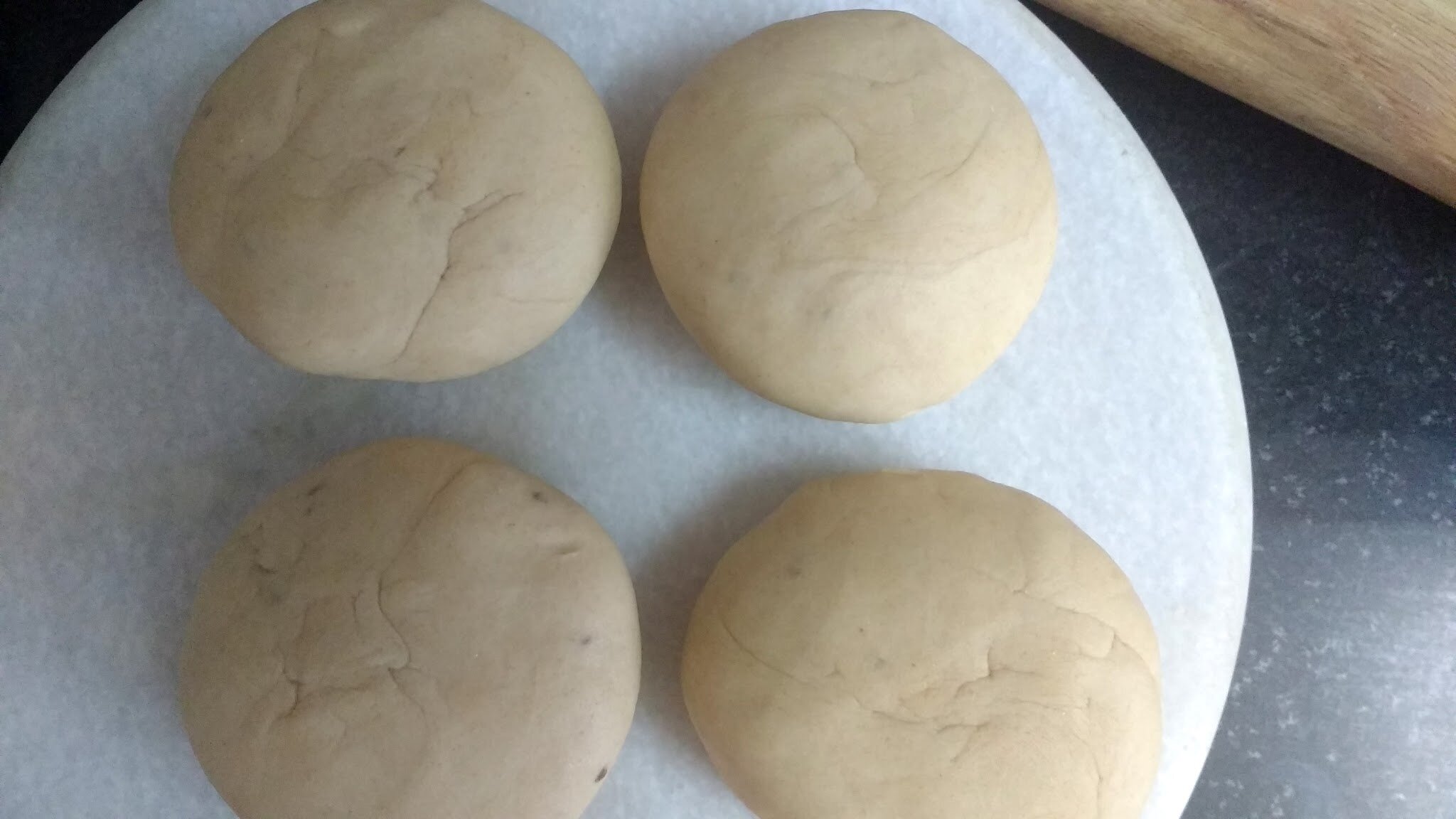 Step4:
This is the main step. Roll the balls into a circle of 4-5 inch diameter. Brush some oil on it (roughly 1 tsp). Dust some flour on top of it. Be generous while you are applying oil/melted ghee on paratha.
Fold the paratha like a fan (as you can see below). Again apply oil on the top surface and dust with flour. Roll it into a rose while tying the last end on the bottom.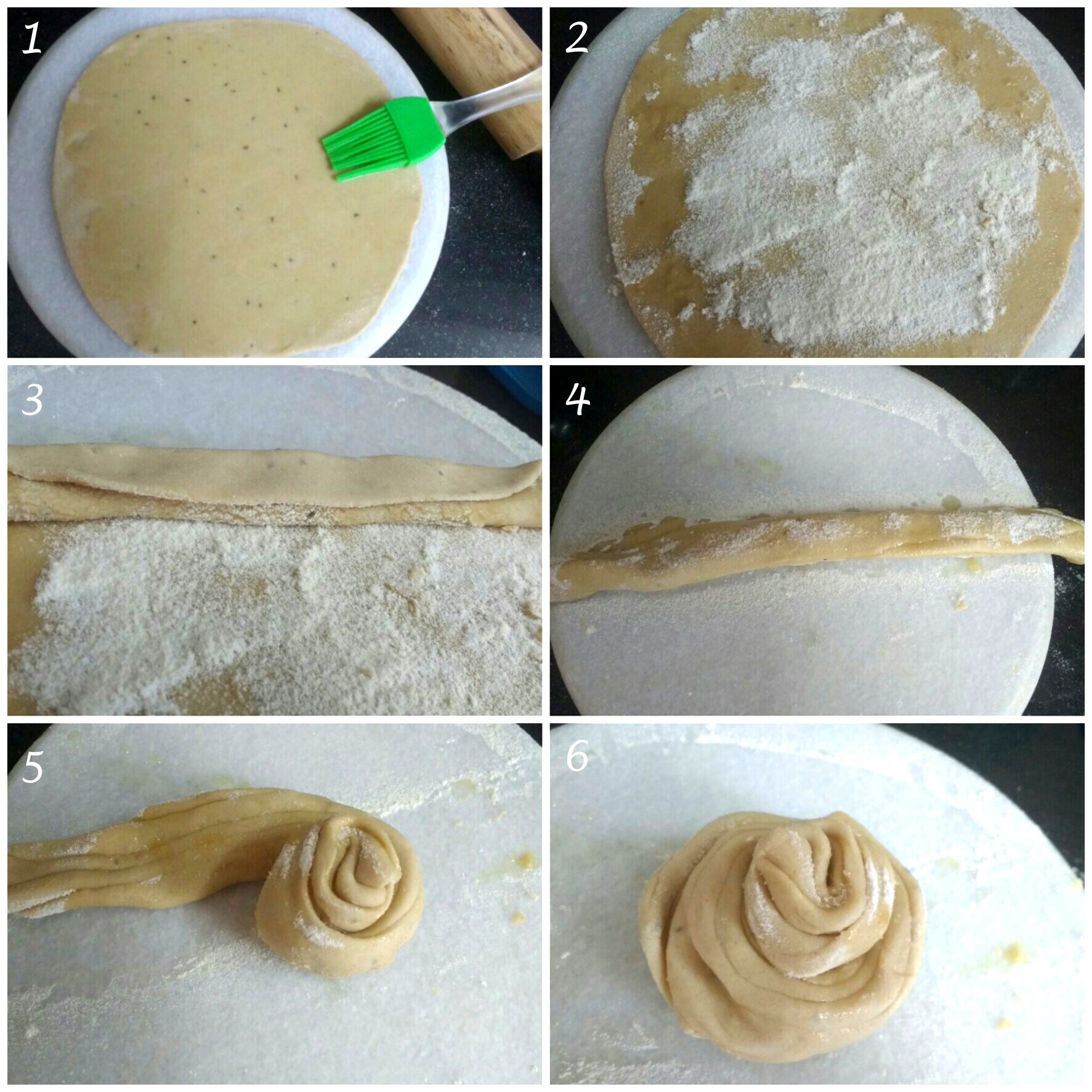 Step5:
Press the rolled rose like structure lightly. Again dust some flour and roll it into 5 inch circle.

Step6:
Heat the pan or tawa. Place the rolled circle on it. Let it roast for 1-2 minutes till there are slightly golden spots on it. Then flip it. Let the other side roast also for 1 minute.

Step7:
Add some oil on the surface which was flipped first. Flip it. Add some oil again. Press gently. Flip the parathas once or twice till you get desired browning and crispness. (A single paratha would take roughly 1tbsp oil for cooking)

If required, keep the paratha on a kitchen towel or napkin and fold it using both hands lightly just to make those layers more prominent.