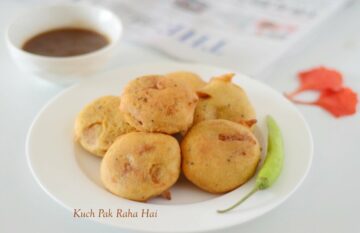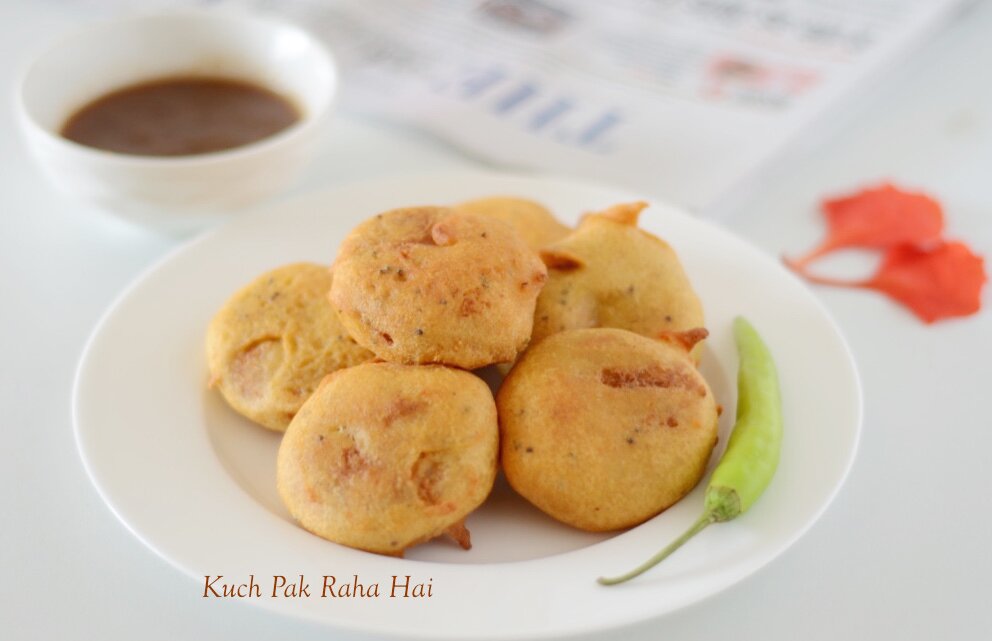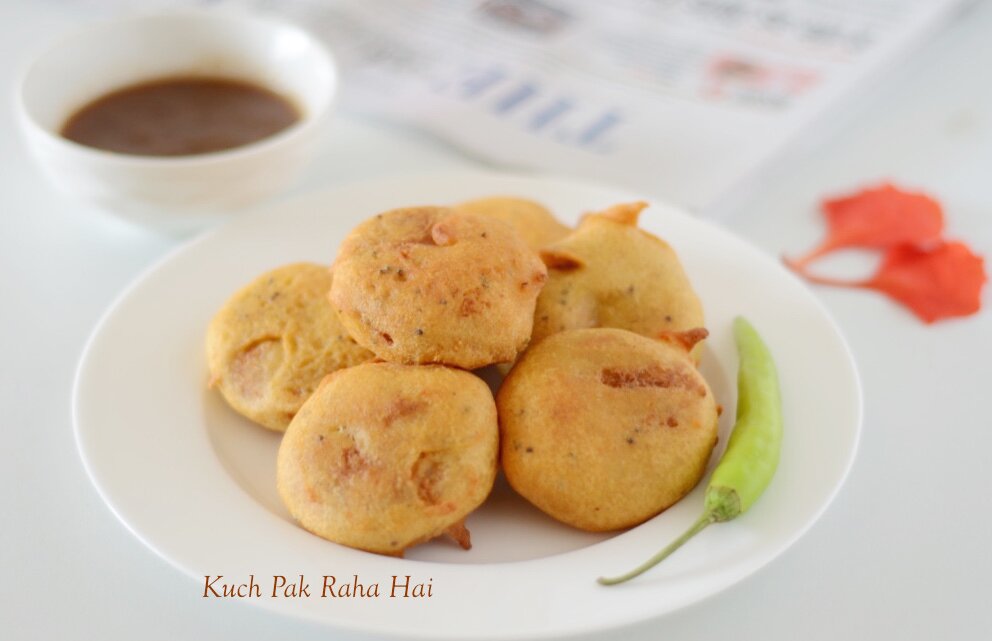 Today I am going to share the recipe for delicious "Batata Vada". These are basically potato dumplings dipped in gram flour and deep fried. They make a prefect breakfast for weekends or  a wonderful snack for munching while sipping your hot cup of tea.
It is strange how a particular flavour or aroma takes you back to your childhood memory lane. Every time I start making batata vada my heart takes me to the time when my mother used to prepare them on Saturdays or Sundays and how me and my brother used to swallow down almost a dozen of them while watching our favourite cartoon shows. Although the routine is still the same, my mom prepares it whenever we all are at home together in a weekend mood, but now the reading on my weighing machine instantly flashes across my mind as soon as I pick the first batata to eat 😉 :p and prevents me from stuffing myself with them 🙂 .
List of Ingredients:  (Makes 8 pieces)
For filling
Medium Sized Boiled Potatoes-3
Chopped onion-1
Chopped Green chillies-1
Ginger Paste-1/2 tsp
Red Chilli powder-1 tsp
Salt-1 tsp (or to taste)
Mango Powder-1 tsp
Coriander Powder-1 and 1/2 tsp
Cooking Oil-2 tsp
For outer covering
Gram flour (or Besan)-3/4th cup
Water- 1 cup
Salt-1 tsp
Red Chilli Powder- 1tsp
Black Mustard Seeds-1/2 tsp
Cooking oil- 2 tsp
Steps To Prepare:

Step 1:
Heat cooking oil in a non stick pan. Add chopped green chillies, ginger paste and chopped onion. Stir till onion turns pink. Add mashed boiled potatoes and all the spices. Mix well for 2-3 minutes. Switch off the flame. Keep this mixture aside to cool down.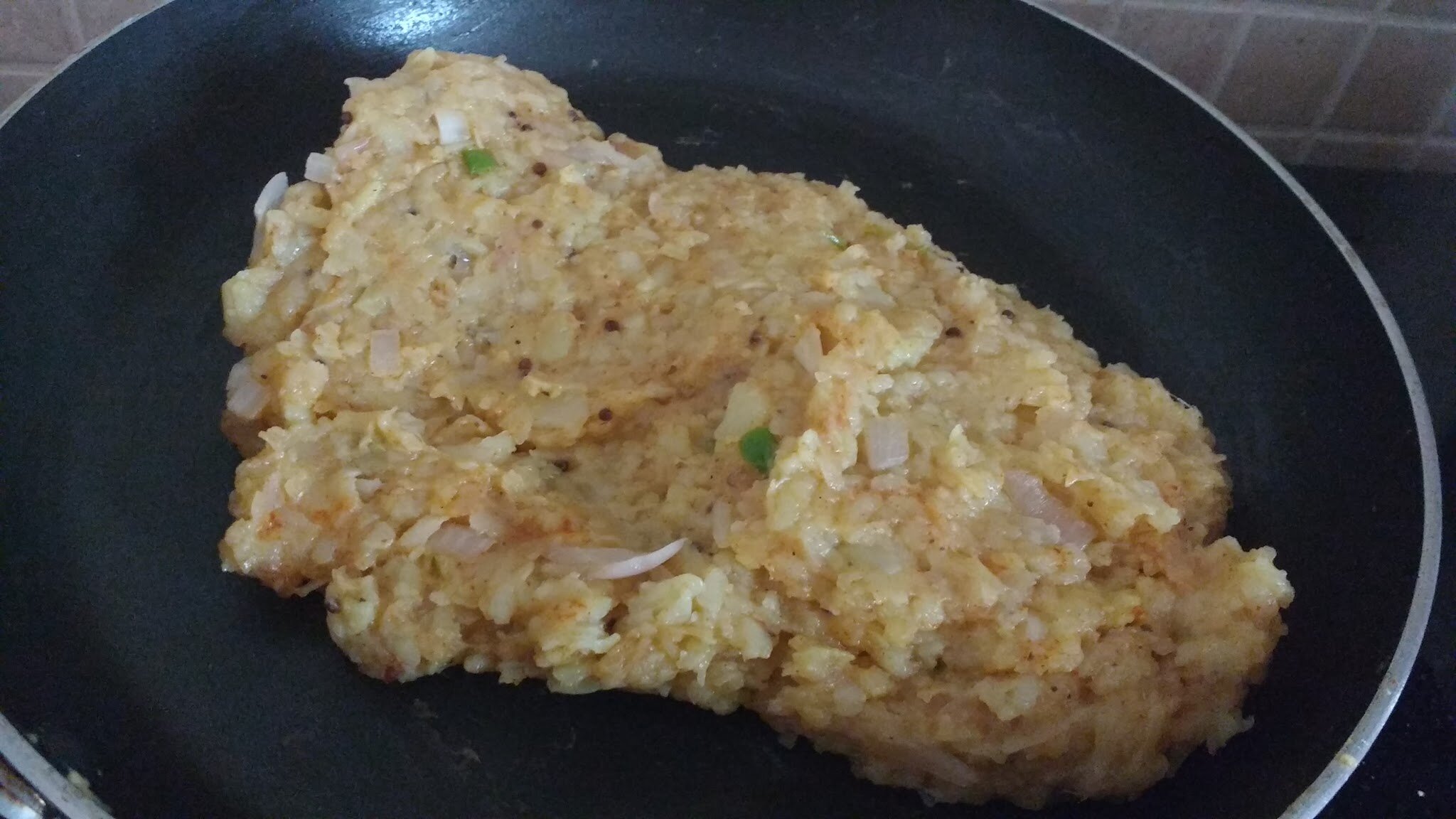 Step2:
Take besan (gram flour_ in a bowl, add salt and red chilli powder to it, and make a smooth batter by gradually adding water to it. Now in a small pan, heat oil and add mustard seeds to it. Once the seeds begin to crackle, add them to the batter as well.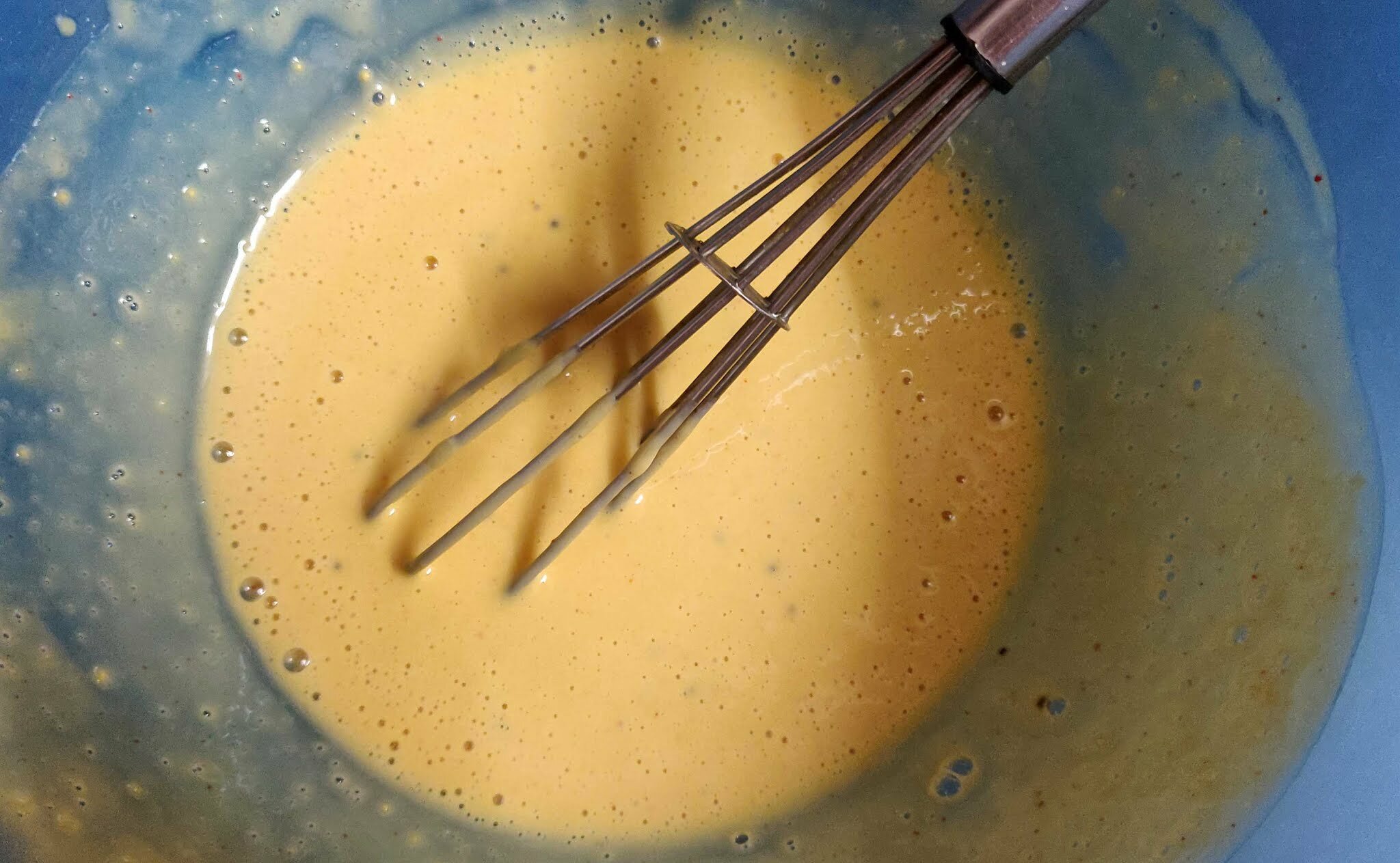 Step3:
Now take a spoonfull potato mash in your hand and roll it into balls . Press it lightly from the top. Repeat this step for the rest of the mash.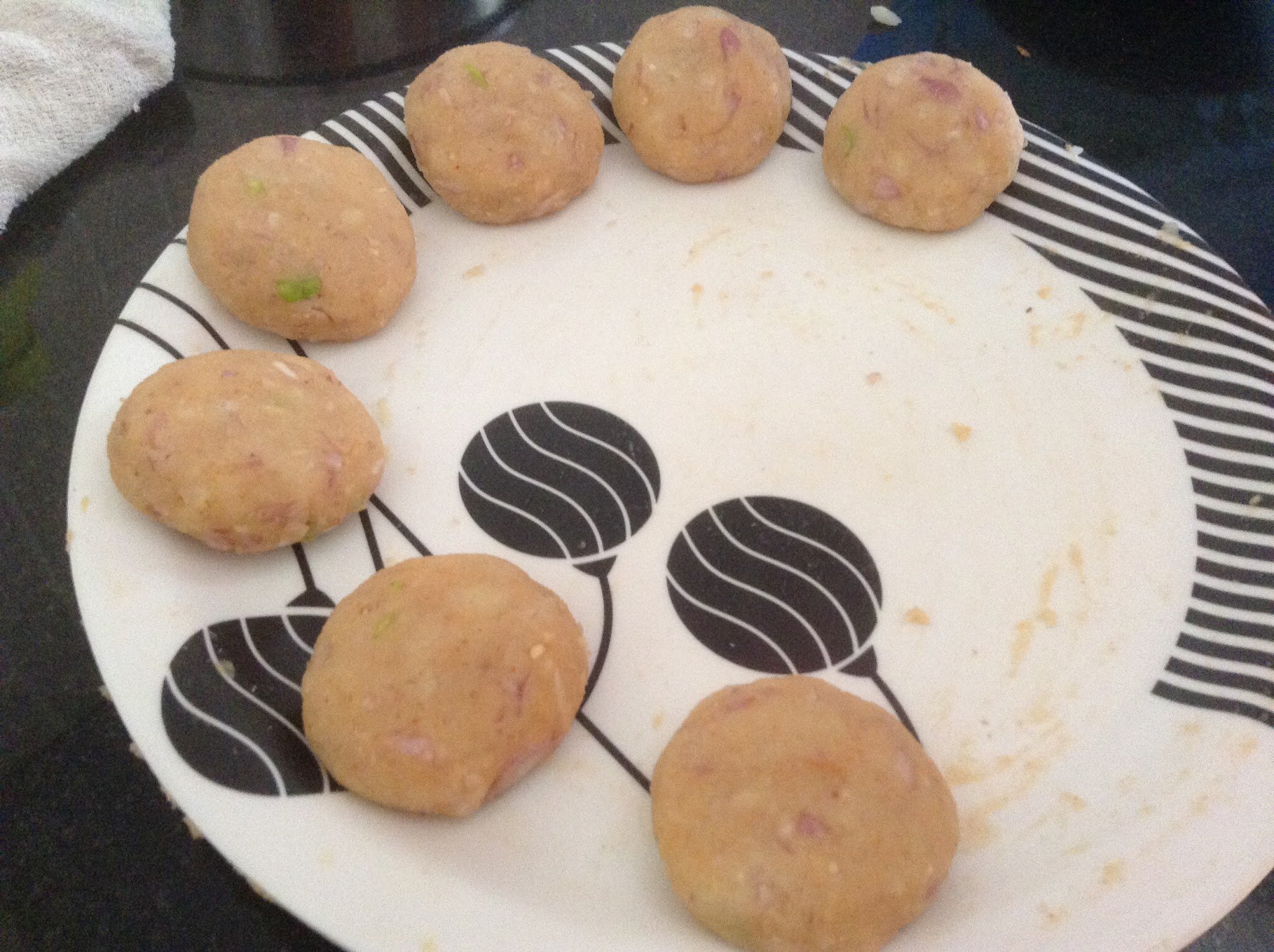 Step4:
Heat oil in a deep frying pan. When the oil has heated completely, dip this potato dumpling in the gram-flour batter and slowly drop it in the pan at medium flame.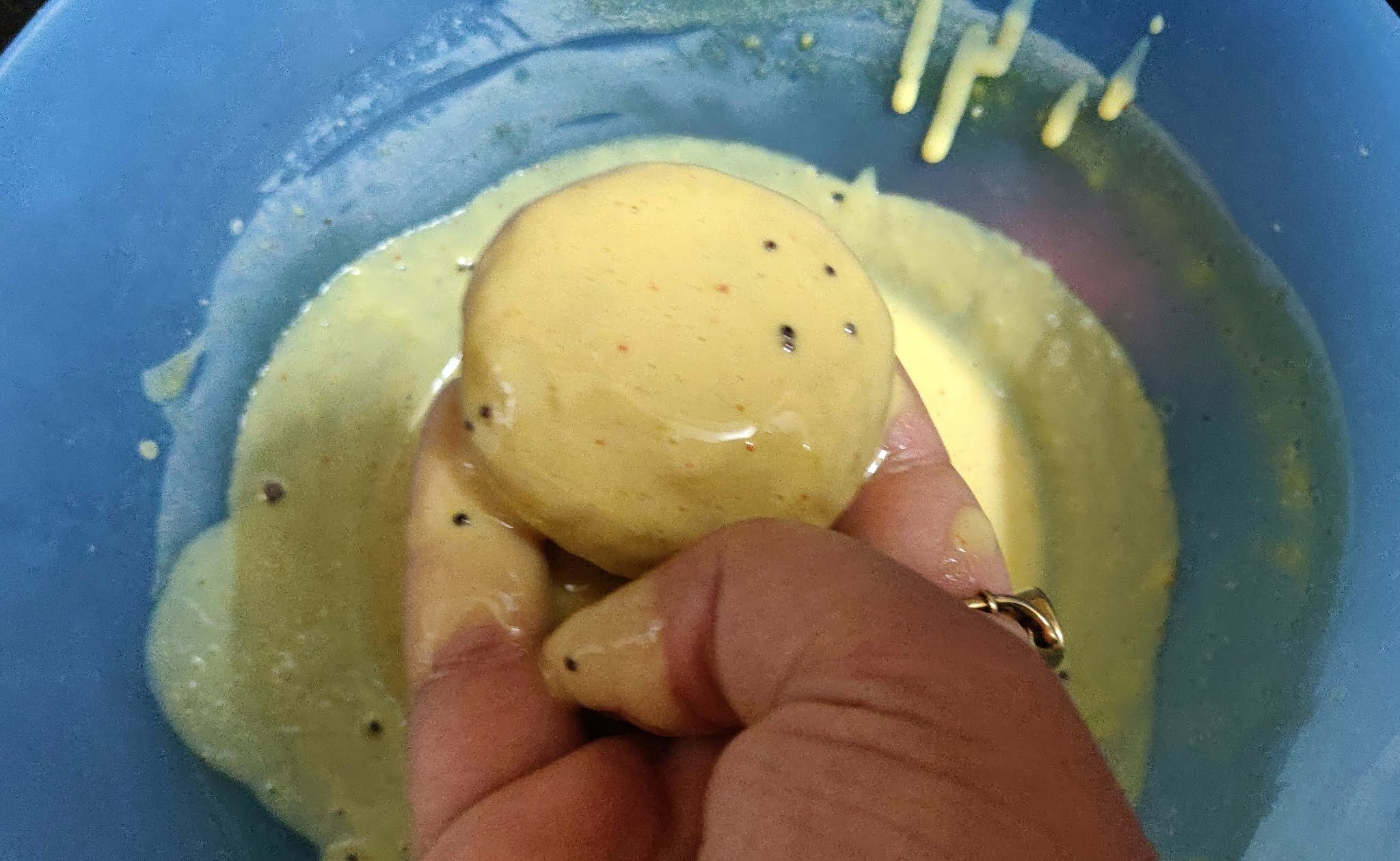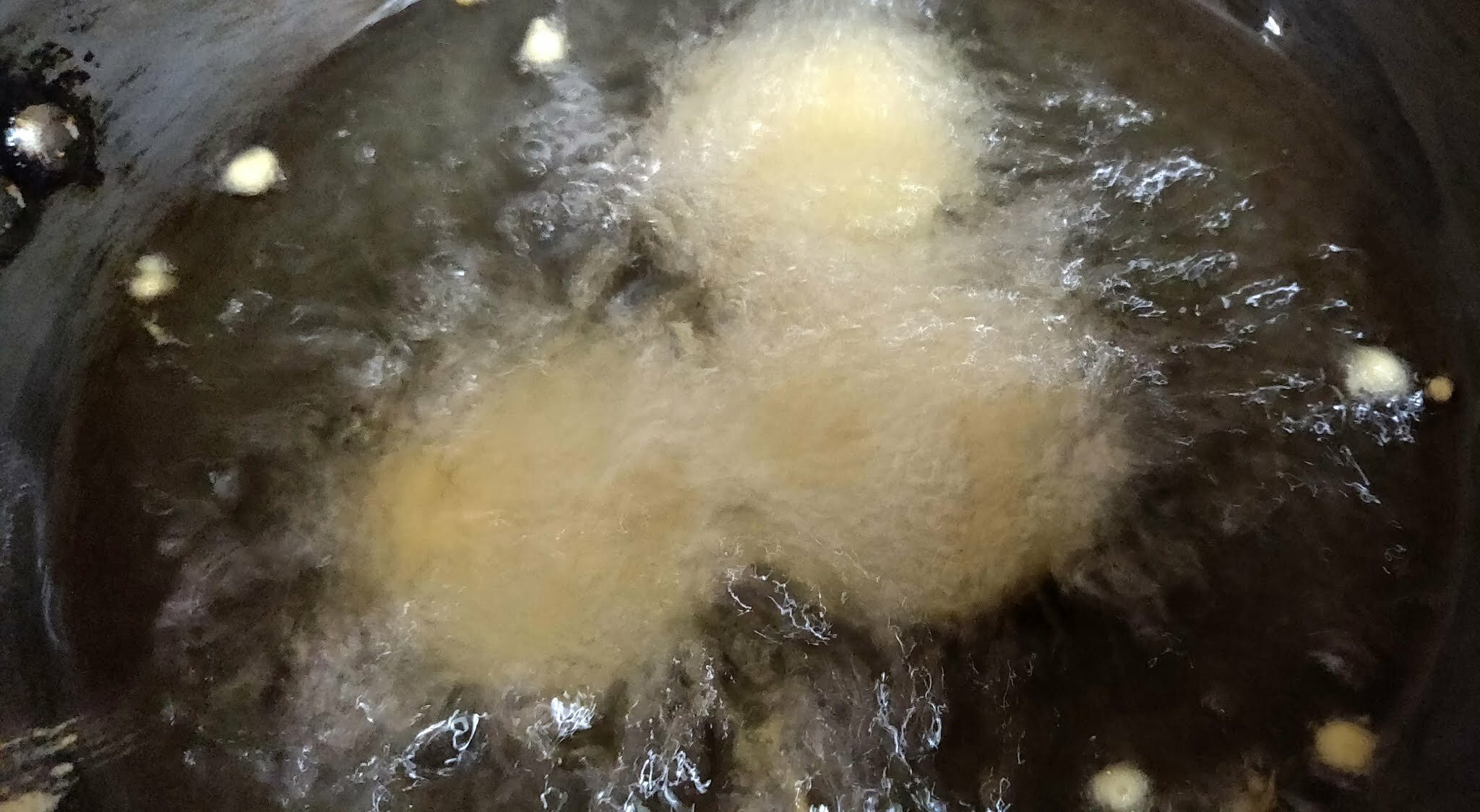 After a minute or two, turn the batata and let it cook from other side as well. Repeat the process for rest of the potato dumplings till they are golden brown in colour.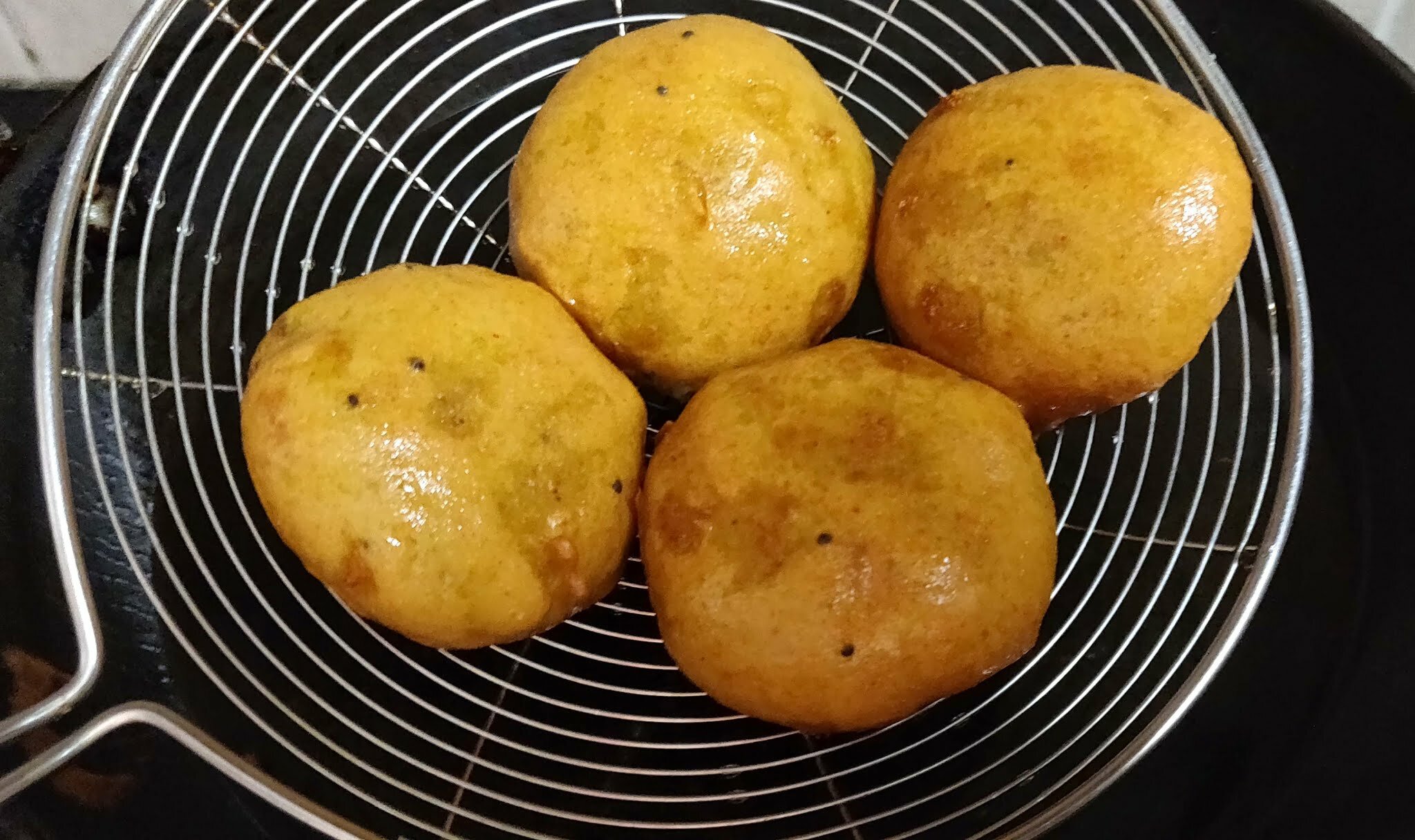 Hot spicy "Batata Vadas" are ready. Serve it with fresh coriander or tamarind chutney!! 🙂