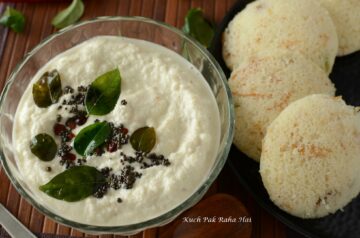 Coconut Chutney is a popular South Indian chutney recipe which is generally served with everyday meals. Whether it is dosa, idli, uttapam or Appe, this chutney compliments each dish perfectly. As the name already suggests, coconut pulp is the main component of this chutney which is seasoned using different spices & fresh curry leaves.
Traditionally this chutney is made by scraping the pulp from fresh coconutbut in this post we will be making it using desiccated coconut. It is basically grated and dried form of coconut with longer shelf life. If you dont have fresh coconut available near you or dont have the time to go through the tedious process of breaking & scraping the coconut then this recipe will come handy.
I have learnt this recipe from my nani and it comes out yummy everytime. The best part about this coconut chutney is it is so easy & quick to make.
Below is how desiccated coconut looks. It is easily available in grocery stores or online these days.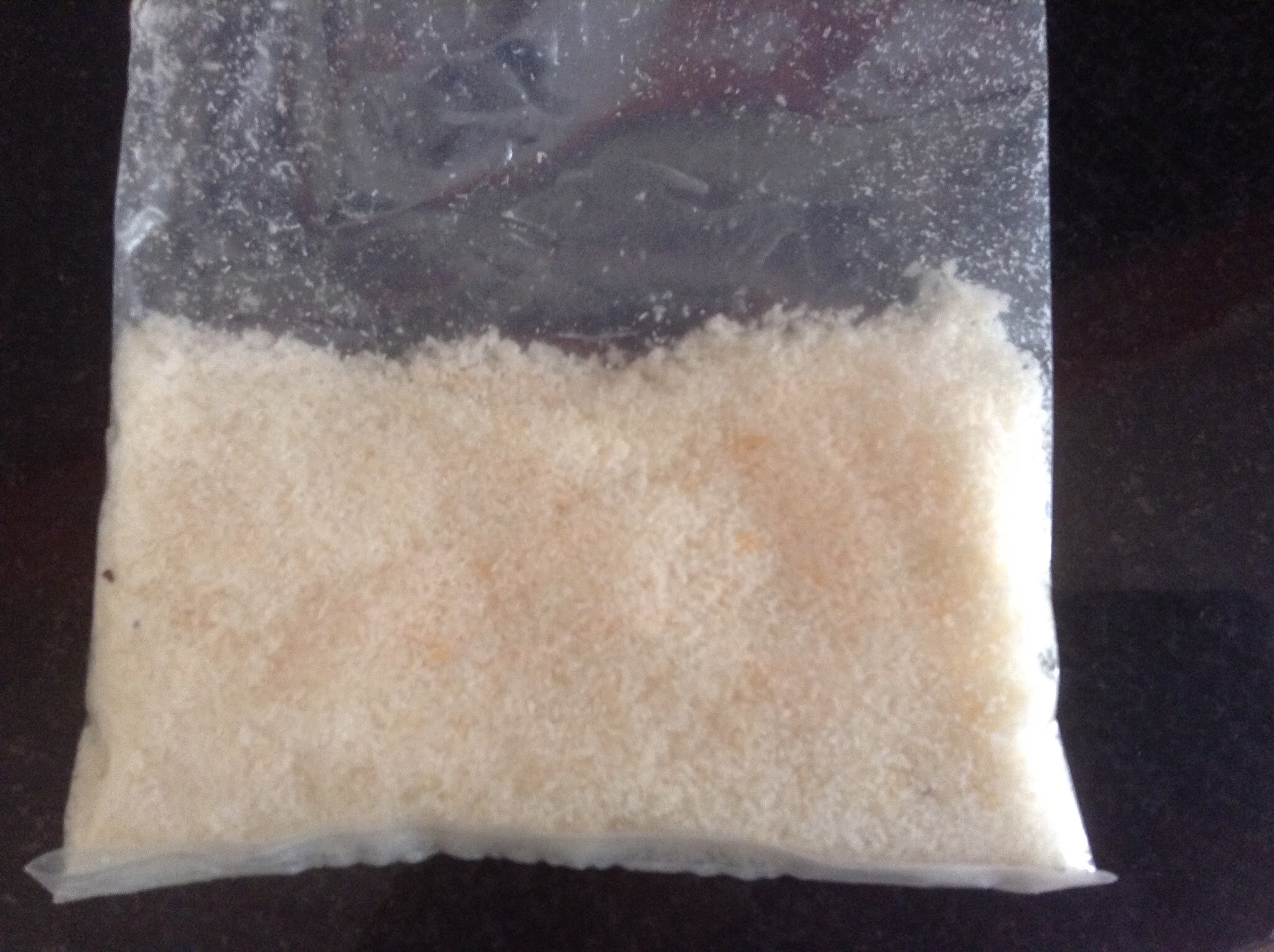 Desiccated coconut has a dry texture which is obvious as it the dehydrated version of fresh coconut. It can be used in other recipes too like gravies, thai curries, cakes, cookies & different types of sweets.
More Desiccated Coconut Powder Recipes :
I like this instant coconut chutney otherwise too with regular dal-roti-sabzi as it brings a different flavour and freshness to everyday meals. It is a rich source of iron, copper and manganese etc and hence really good for skin and hairs; so yes why not include a little bit of it in everyday diet!!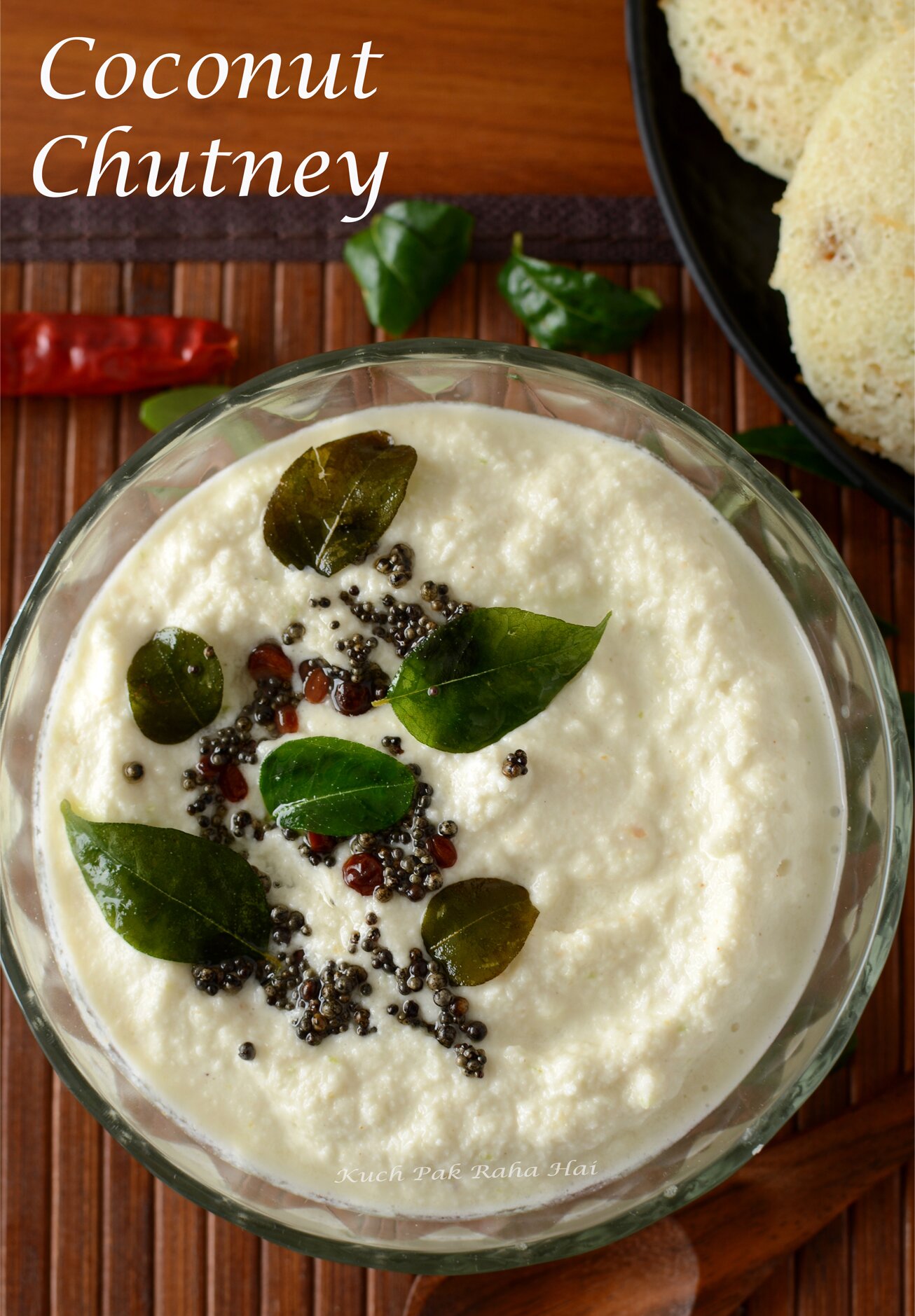 Each household has their own version of chutney. Some like it salty some like it spicy some on sour or sweet side. I like coconut chutney little bit on sweeter side. The recipe here is totally flexible and you can adjust the saltiness or sweet-sour balance as per your taste.
I have added some peanuts to it as it gives a coarse & grainy texture to chutney. It is not too much in quanity as we don't want its flavour to overpower the coconut. For tadka, I have used fresh curry leaves🍃 straight from my curry plant which is also called "Meetha Neem". Nothing beats the aroma of these freshly sautéed leaves.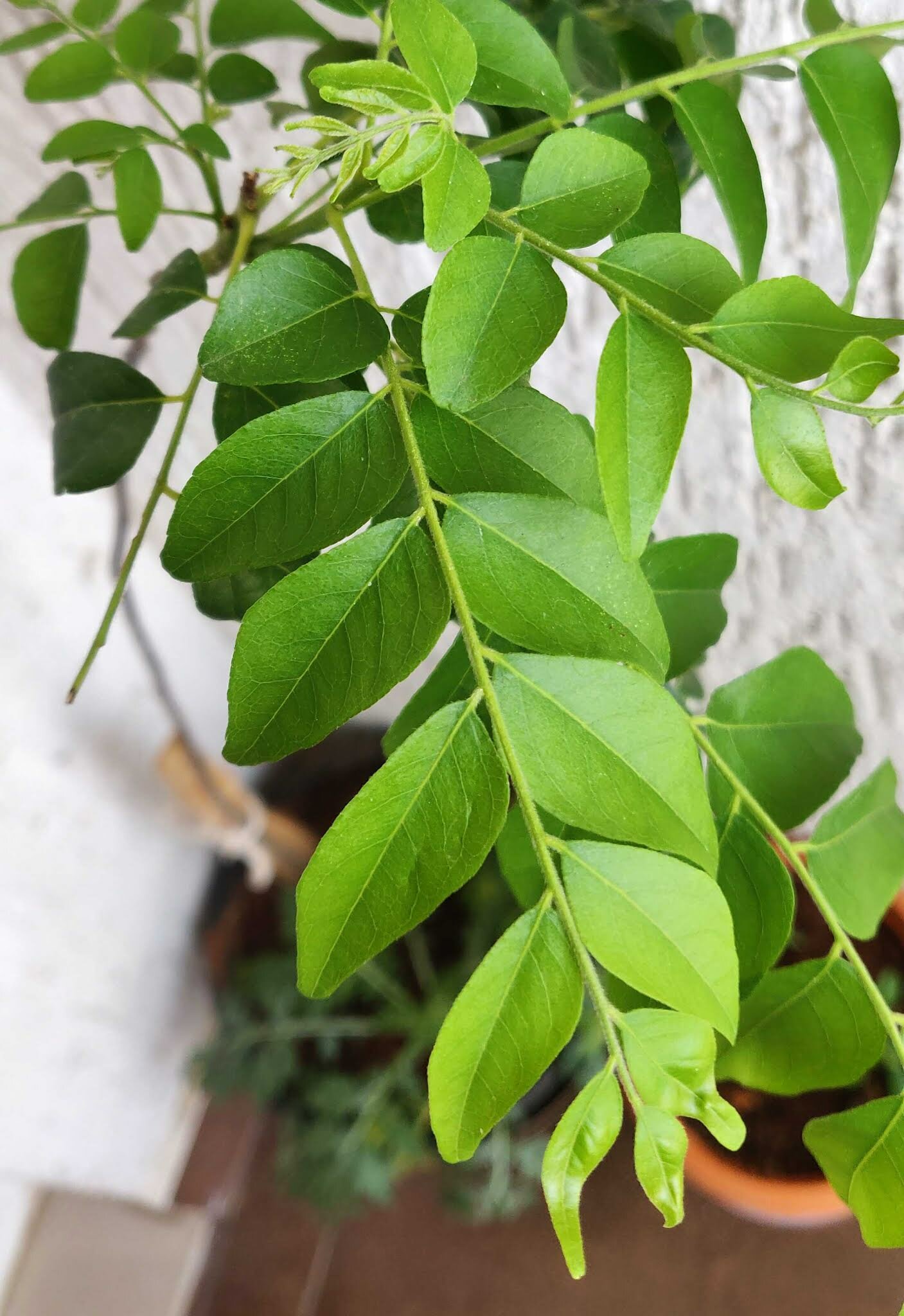 Hope you would like this simple yet delicious instant coconut chutney recipe!! For more chutney recipes, click here.
List Of Ingredients:
Desiccated coconut powder-3/4 cup
Yogurt (Curd)-1/2 cup
Water-1/4 cup
Sugar-1/2 tsp
Peanuts-2 tbsp
Salt-To taste
Green Chillies-2
Lemon Juice-2 tsp
Mustard Seeds (Rai)-1/2 tsp
Big Mustard Seeds (Sarso)-1/4 tsp
Chana Dal- 1/4 tsp
Urad Dal- 1/4 tsp
Curry Leaves- 6 to 8
Oil-2 tsp
Steps to Prepare:
Step 1:
Take Desiccated coconut powder in a bowl. Add curd, water & sugar to it. Mix well. Let it soak like this for 5 minutes. In the mean time lets proceed to next step.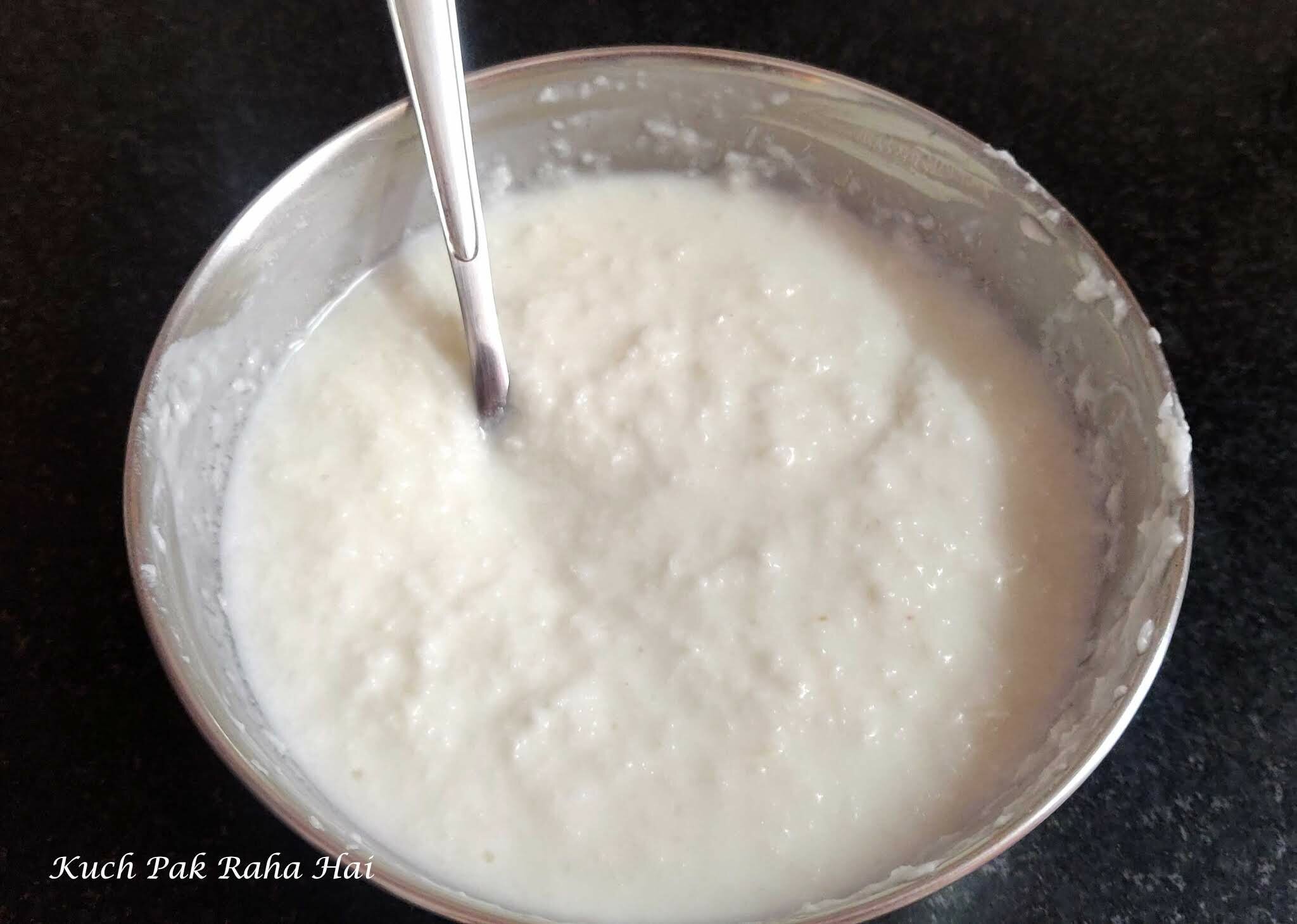 Step 2:
Dry roast the peanuts in a small pan. You can add oil if you want but I generally don't add at this step as we will put it tadka in chutney later on. Keep these roasted peanuts aside.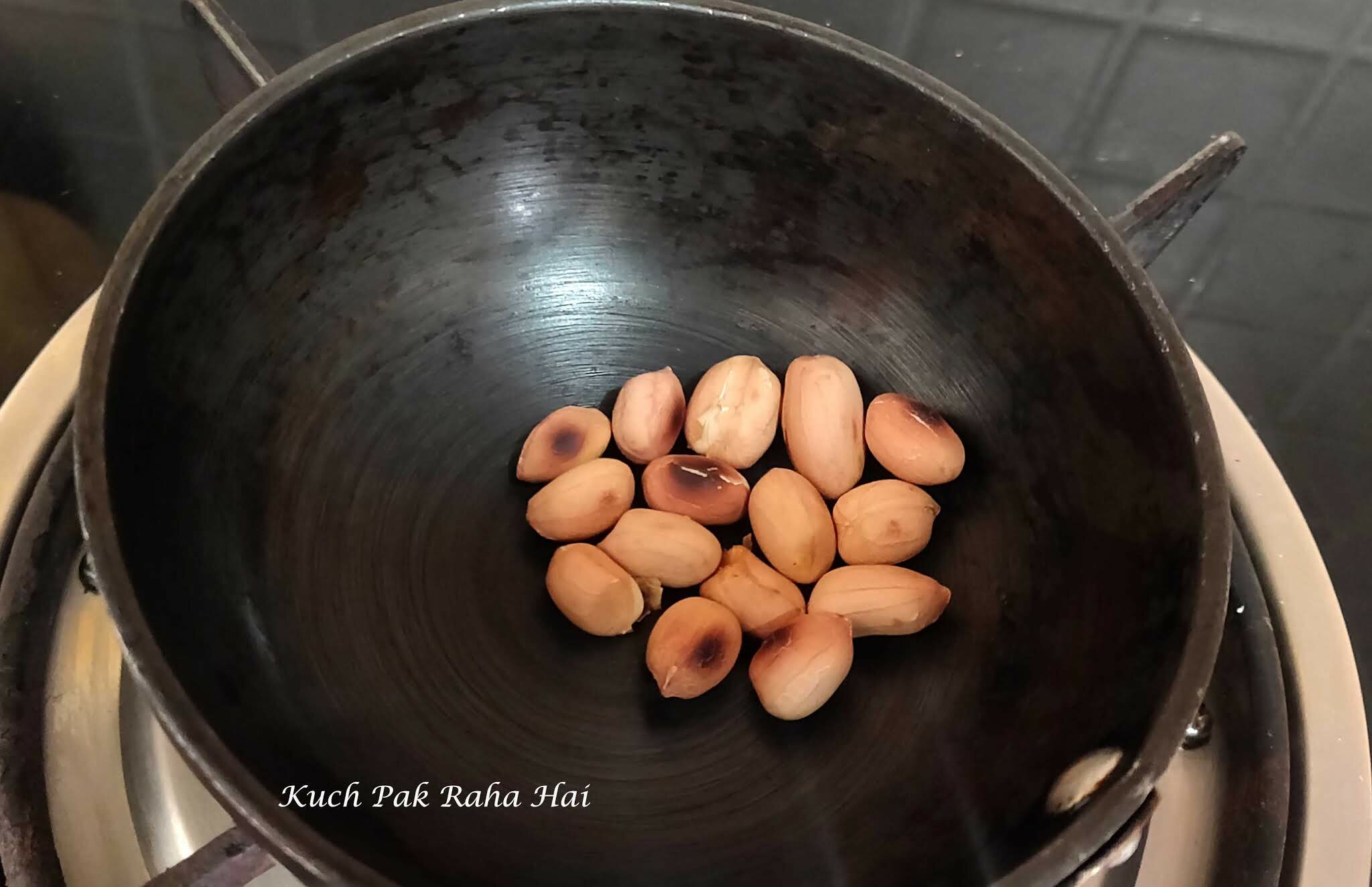 Step 3:
Now add the soaked coconut, curd, water mixture in a chutney jar. Add salt, lemon juice, roasted peanuts and green chillies. If the curd is already sour you can skip or reduce the quantity of lemon juice.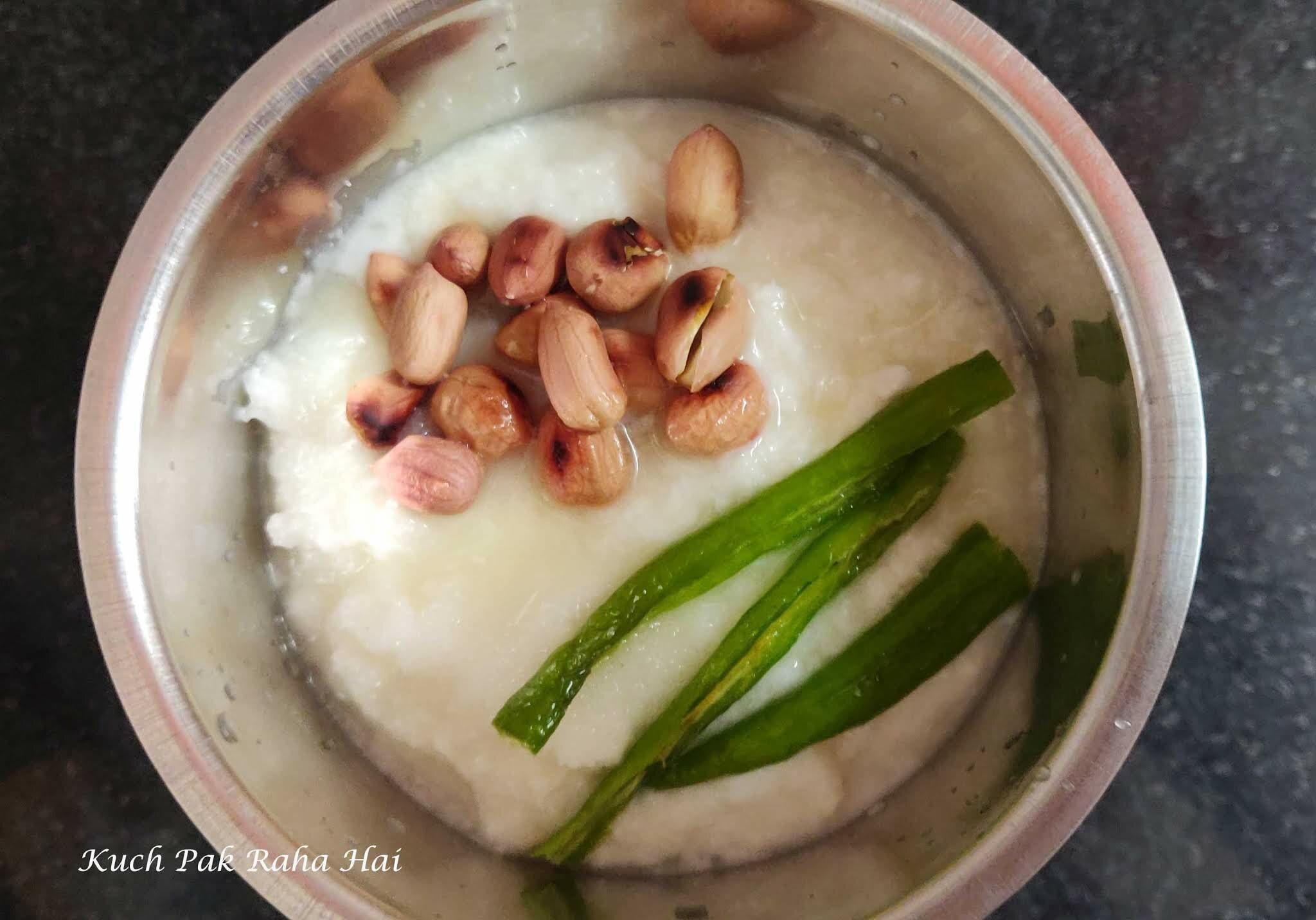 Grind till all the ingredients are crushed & mixed properly. At this point taste it once to adjust the salt or lemon as per your taste. Transfer it in a serving bowl.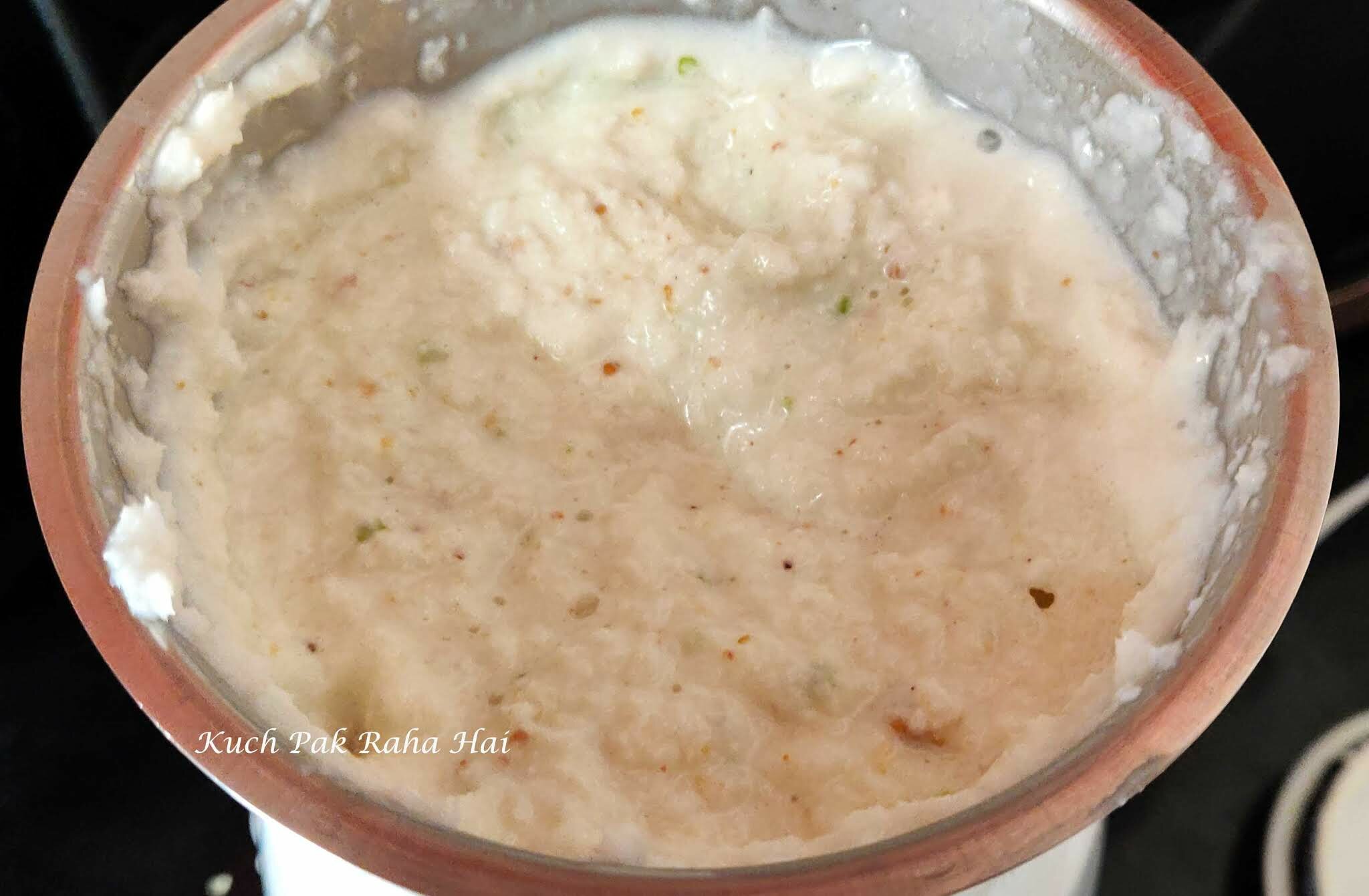 Step 4:
In this step we will prepare tadka. Heat oil in a tadka pan or small pan. Add mustard seeds, urad dal, chana dal & fresh curry leaves to it. Let them roast till dal has slightly changed in colour and seeds begin to crackle. Pour it over freshly prepared chutney and mix well.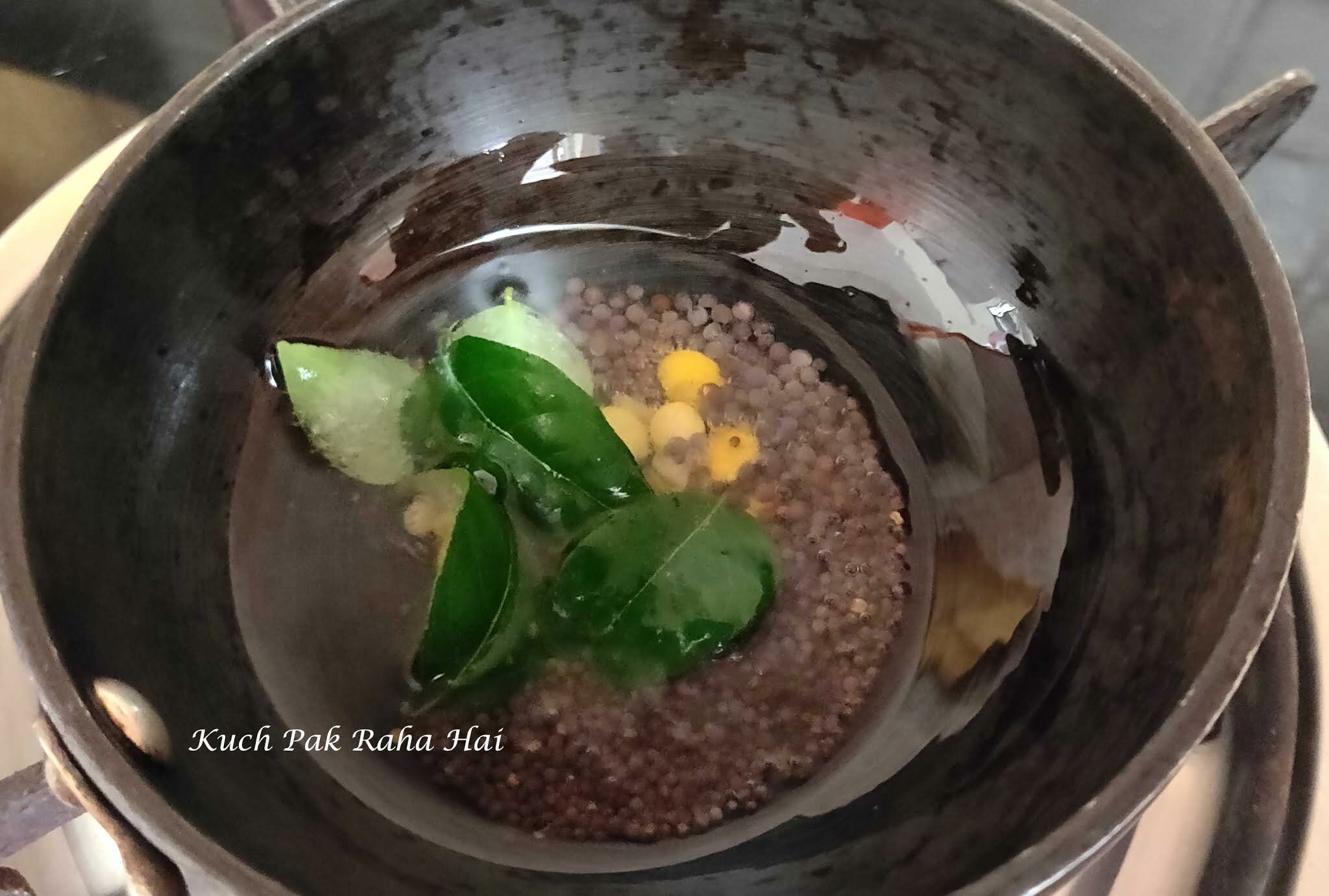 Luscious Coconut chutney is ready. Enjoy it with hot steaming Idlis or crispy Dosa of your choice!! 🙂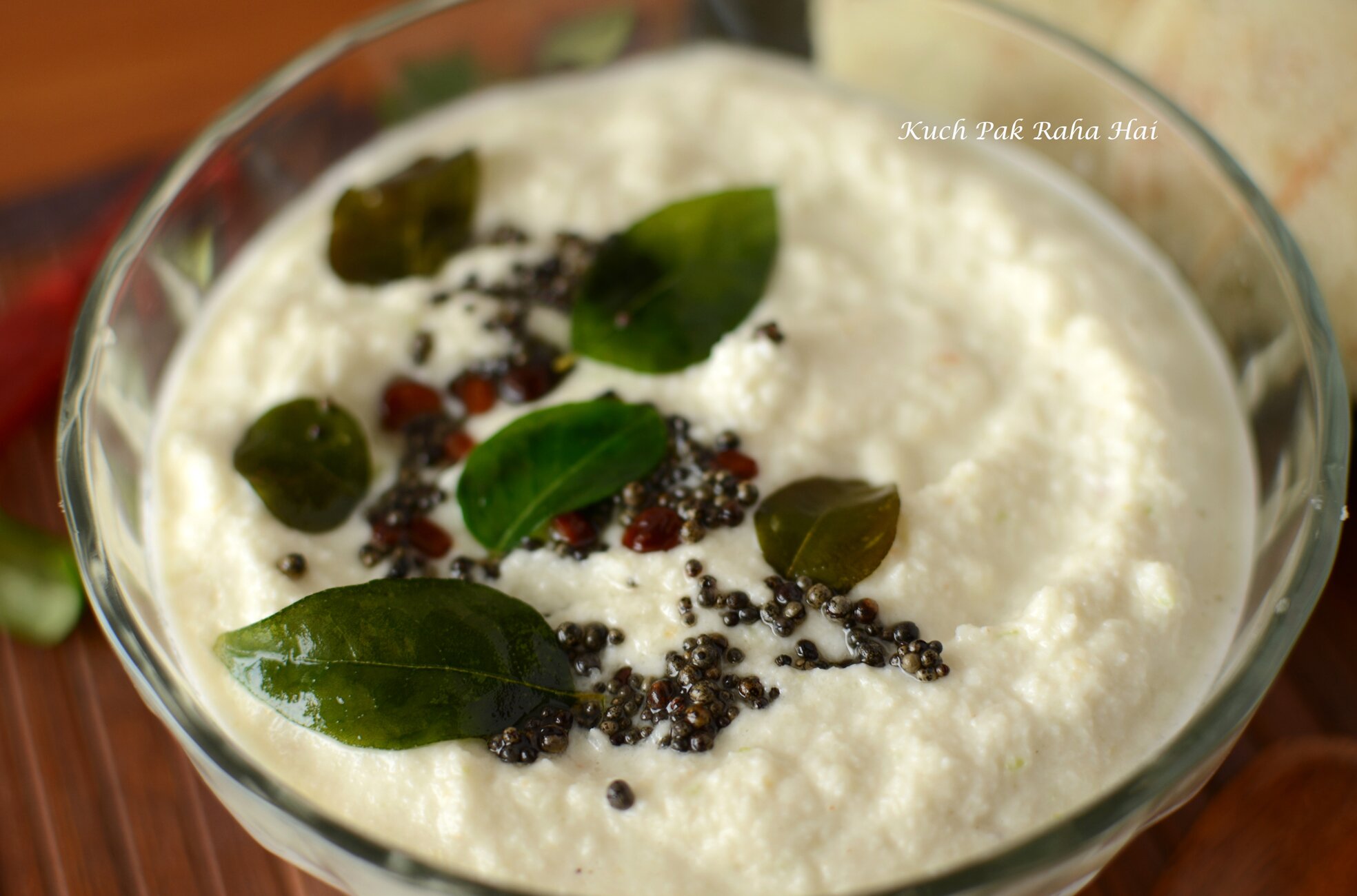 How to store coconut chutney?
You can store it in an airtight container in refrigerator for 2-3 days. Sometimes it happens when you take out the chutney after 1-2 hours you will notice that it may have thickened a bit. Just add some more thin curd (yogurt) or water, mix well & you are good to go.
I have shared some different types of Idli, Dosa and Appe recipes on blog here which also tastes excellent with this chutney. So if you are feeling like experimenting then go ahead!
If you try this recipe & share pics on social media, then don't forget to tag us on Facebook or Instagram or use the hashtag #kuchpakrahahai.
Let's stay connected
Facebook | Instagram | Pinterest | Youtube