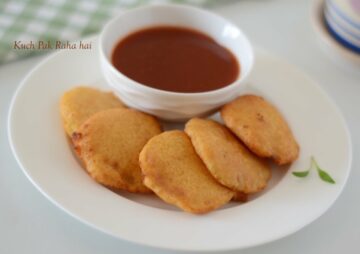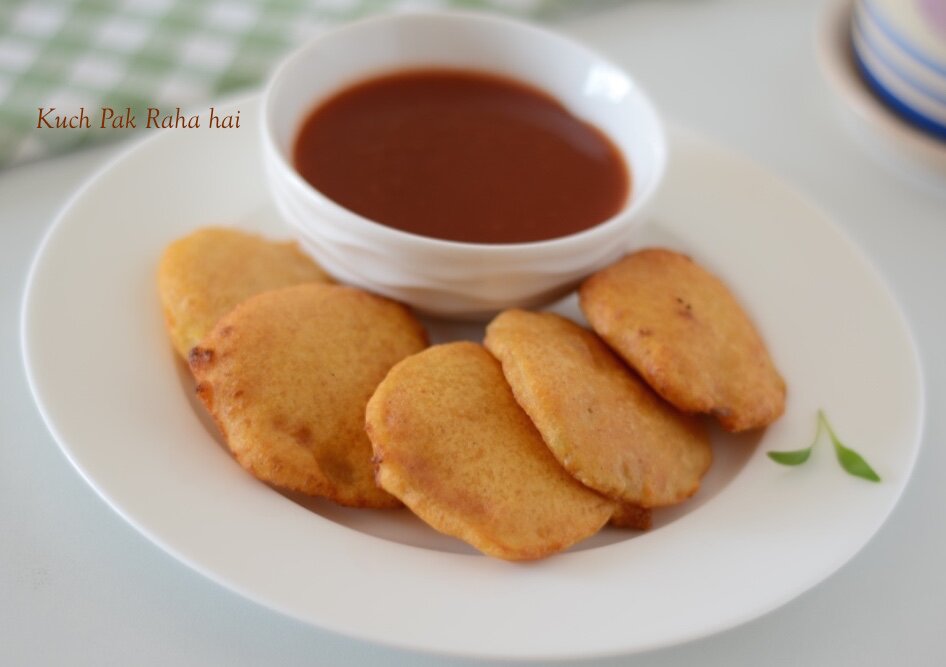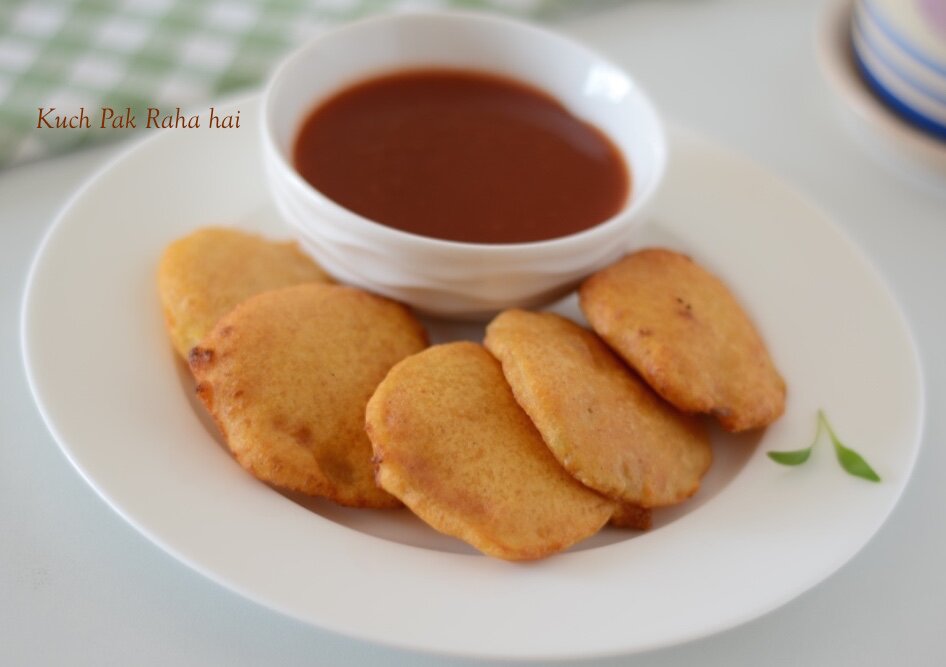 One of the easiest and tasty snack. A perfect breakfast for Sunday and a companion on a rainy day "Aloo Pakora" or Potato Fritters.
Ingredients:
Gram flour (Besan) – 1.5 cups
Salt – 1 tsp (or to taste)
Coriander Powder – 1 tsp
Red Chili Powder – 3/4 tsp
Mango Powder – 1/2 tsp
Ginger Paste  -1/2 tsp
Chopped Green Chillies – 2
Potatoes – 4
Directions:
Step 1:
Take besan (gram flour) in a bowl and add salt, coriander powder, red chilli powder, mango powder, ginger paste and chopped green chillies to it. Make a smooth batter by adding water to it. Add water slowly and gradually, stirring the batter continuously such that no lumps are left in the batter leaving it smooth and creamy. The batter should neither be very thick nor it should be very thin.
As you can see in the below image, the batter is coating the spoon nicely. This indicates the right consistency of the batter.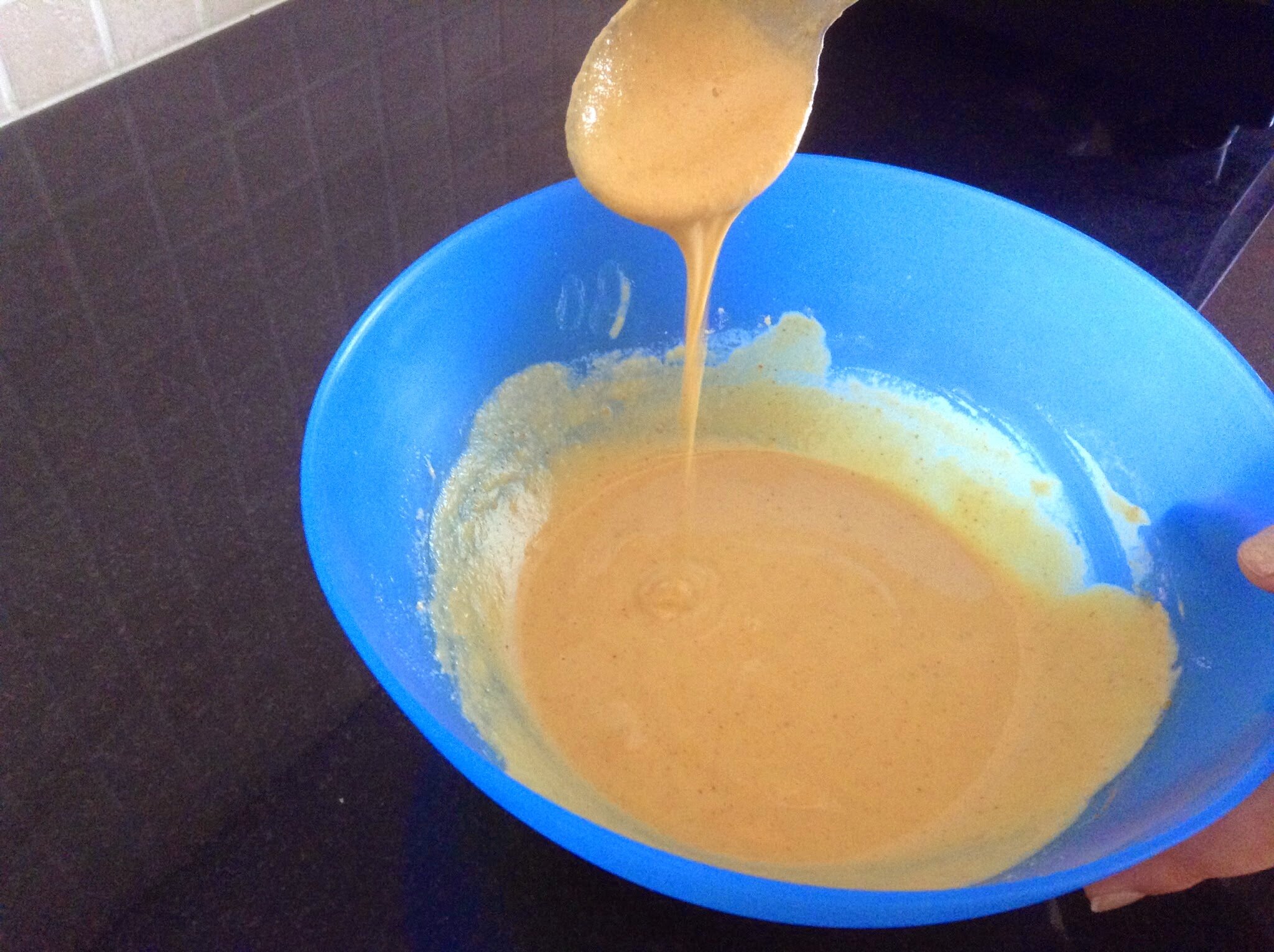 Step 2:
Moving ahead, keep this batter aside. Peel some potatoes and cut them into thin round slices. Please make sure slices are not thick otherwise they will taste raw even after frying at a later stage. Wash them thoroughly and let them dry on a kitchen towel. Marinade them by sprinkling half teaspoon salt and one-fourth teaspoon red chilli powder over it. Keep them aside for 10-15 minutes.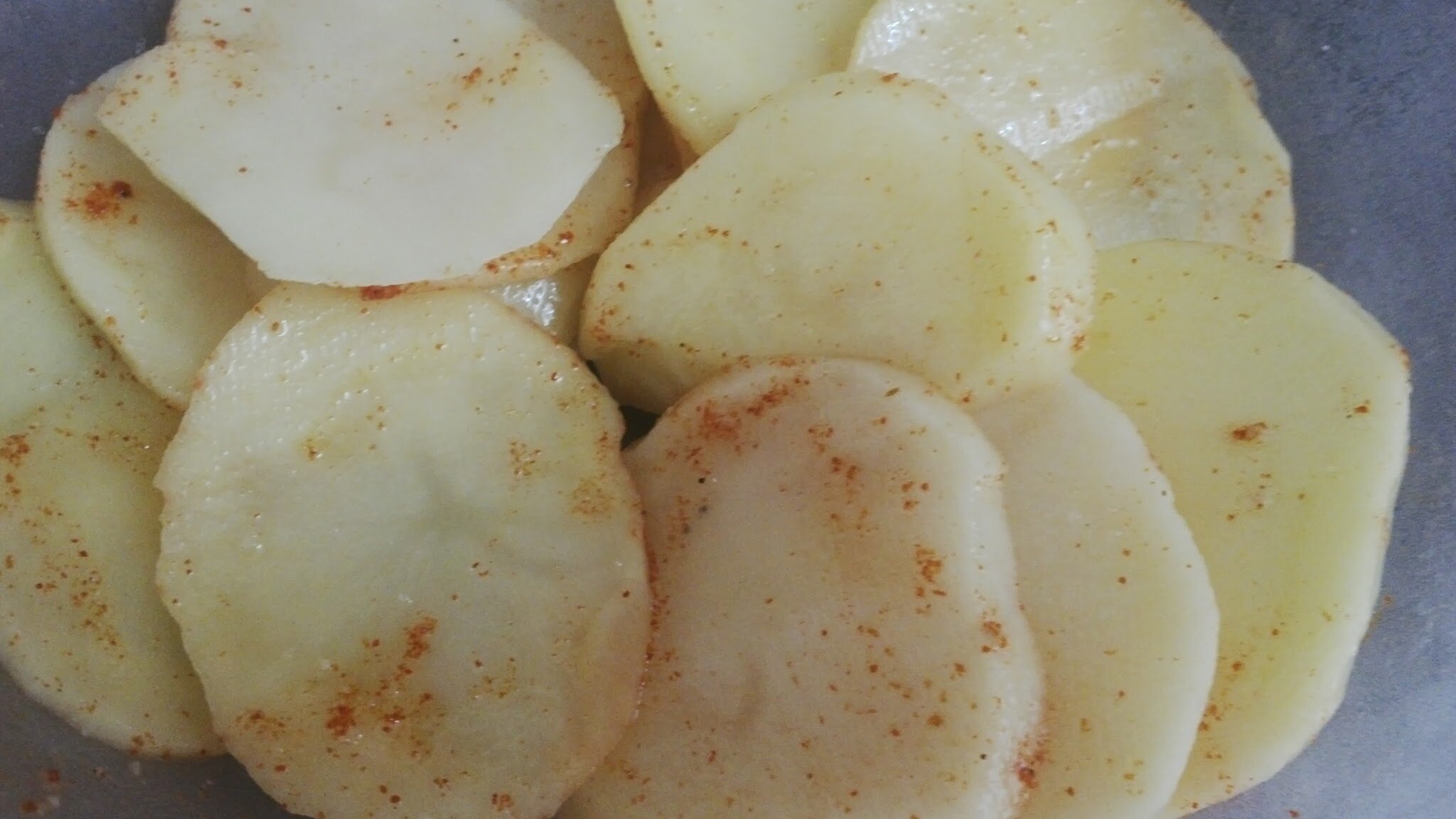 Step 3:
Heat oil in a pan. Keeping the flame to medium-high, take potato slices one by one, dip them in the batter and swiftly drop them in the frying pan. After some time, the side facing the oil would turn golden brown. Carefully turn them over.
Once both the sides turn golden brown, take the 'pakoras' out of the frying pan and place them over the tissue paper. Repeat the process for remaining potato slices.Aloo Pakoras are ready!!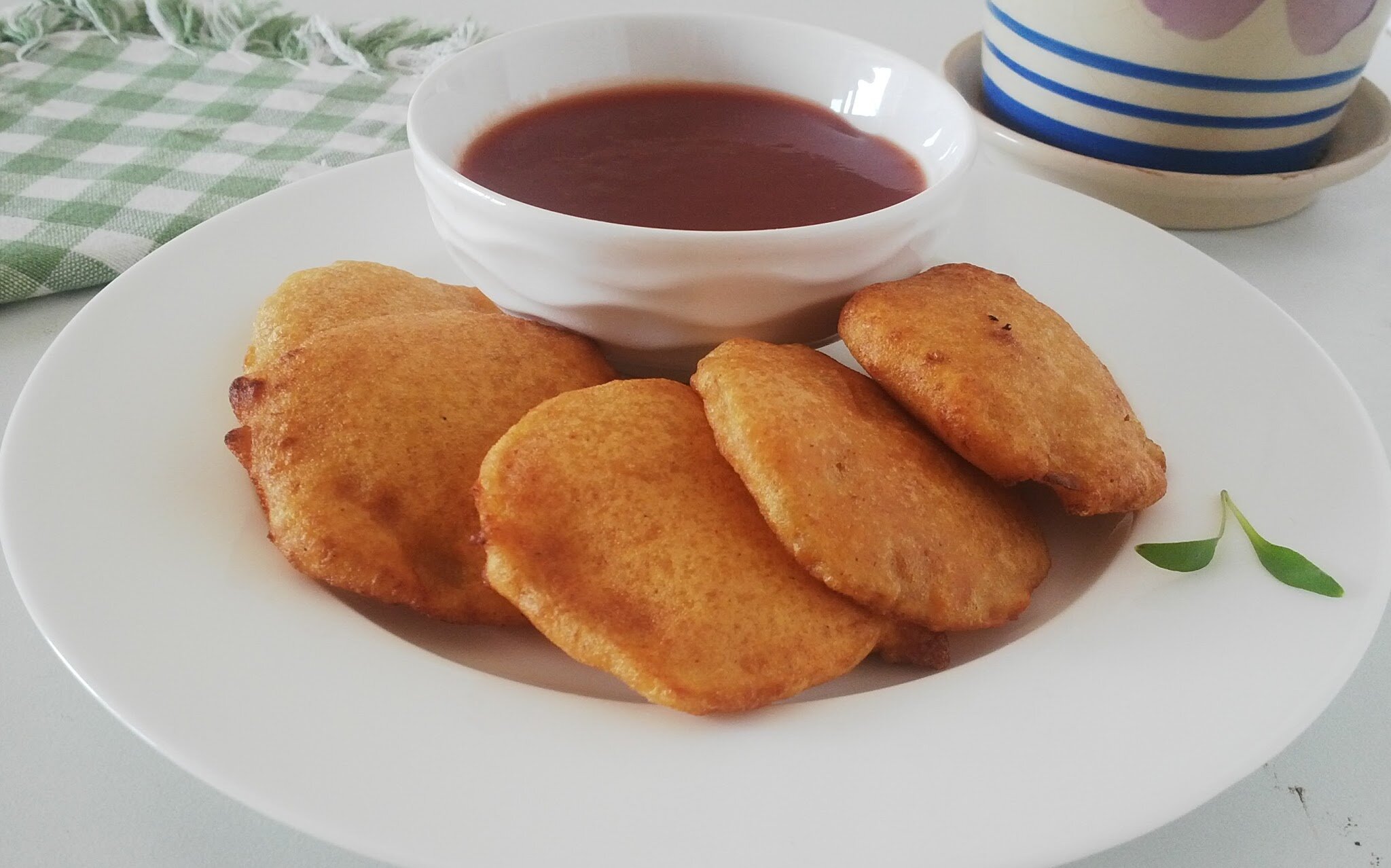 Serving Suggestion:
Sprinkle some chaat masala over the pakoras and serve them with Tomato ketchup/Tamarind or Coriander Chutney.
Tips:
1. You can half-fry the Pakoras and keep them aside. Fry them again at the time of serving. This will give crisper and hot pakoras.
2. To check whether the oil is ready for frying, drop a pinch of batter in the oil. If the droplets come over the top, the oil is ready for frying.
If you try this fritters recipe & share pics on social media, then don't forget to tag on Facebook or Instagram or use #kuchpakrahahai.
Let's stay connected
Facebook | Instagram | Pinterest| Youtube