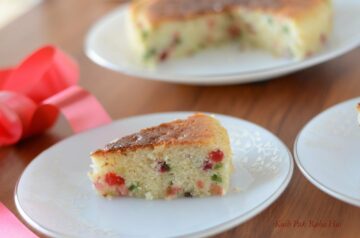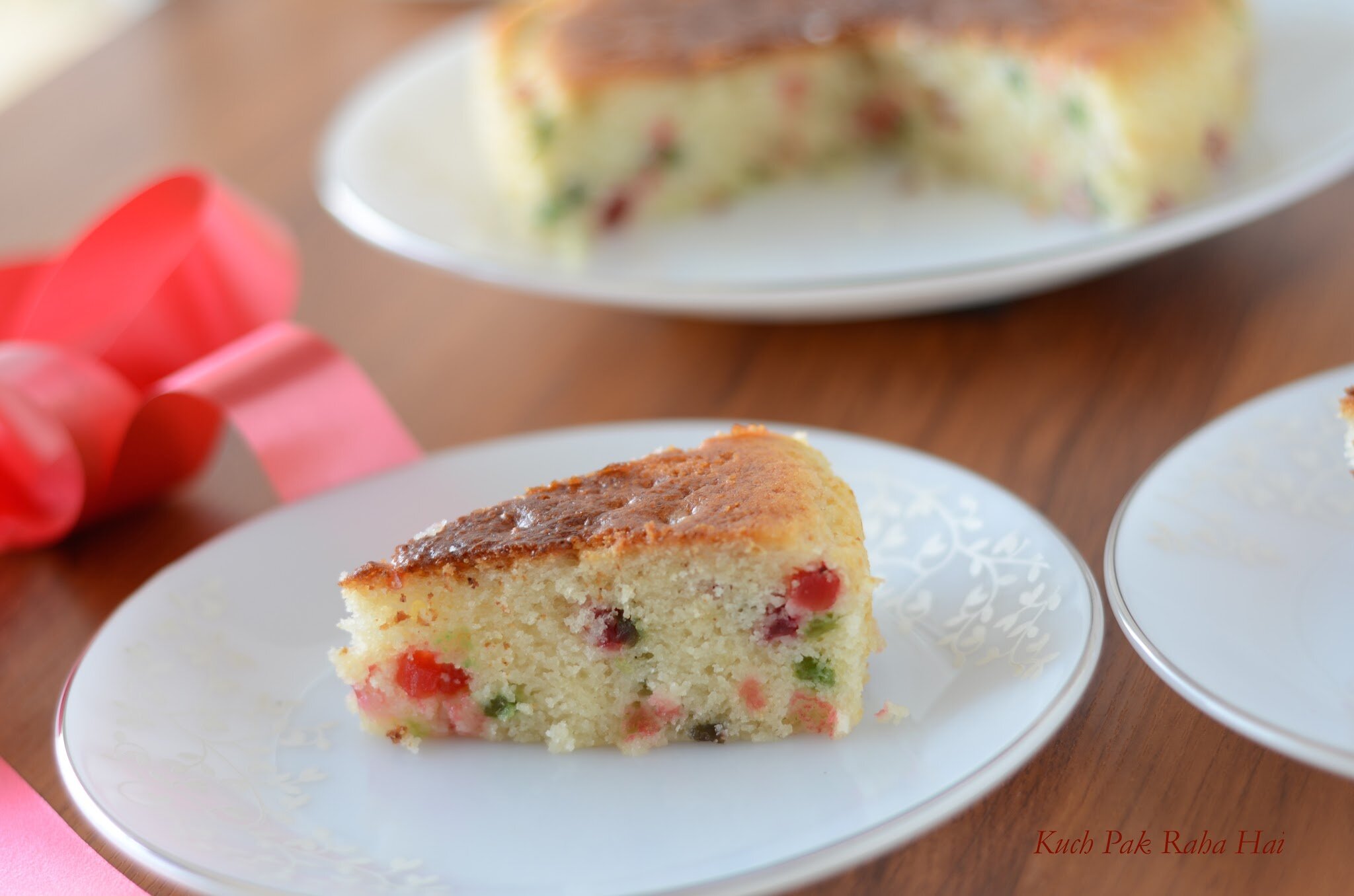 This is an easy recipe for soft, spongy and delicious Eggless Tutti-frutti Cake. Tutti Frutti Cake is one of the popular tea time cakes and is especially loved by kids because of its colourful fruit bits.
One of the core ingredients used in making this eggless tutti frutti cake is yogurt, also called 'curd' in Indian homes. The good part about this cake recipe is you don't have to rush to the market every time you plan to make it.
This tutti frutti cake turns out so soft, tender with light delicate crumbs. I took feedback from many family members and friends about it & no one was able to guess that this tutti frutti cake is totally egg free.
If you don't have "Tutti-frutti" bits at home, you may make this cake without it or add some chopped nuts and raisins to it. The cake tastes good any ways You can use homemade curd also for this recipe but please make sure it should be thick.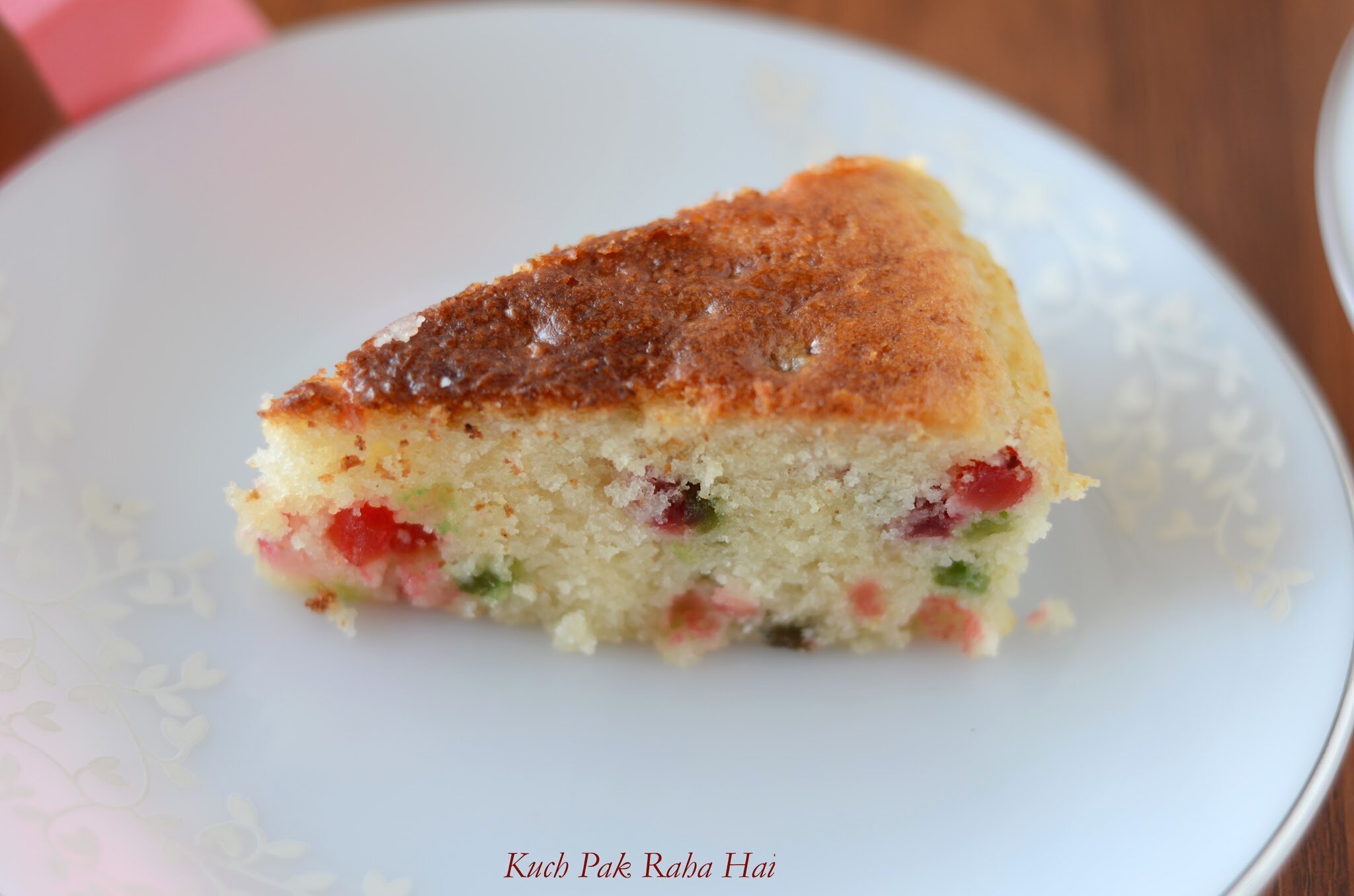 The first tutti fruity cake I had as a kid was "Britannia" cake which used to come in loaf and cut neatly into small rectangular pieces. Kids are always attracted and fond of tutti-frutti tiny colorful bits; whether you sprinkle them over their ice creams, cake or biscuits; more is always less for them.
To give this cake a little healthy twist, you can replace half the quantity of "Maida" with whole wheat flour. The delicious cake is a perfect addition to your Christmas celebrations menu or for the mothers who need to prepare something for their kids' Christmas party at school 😀 .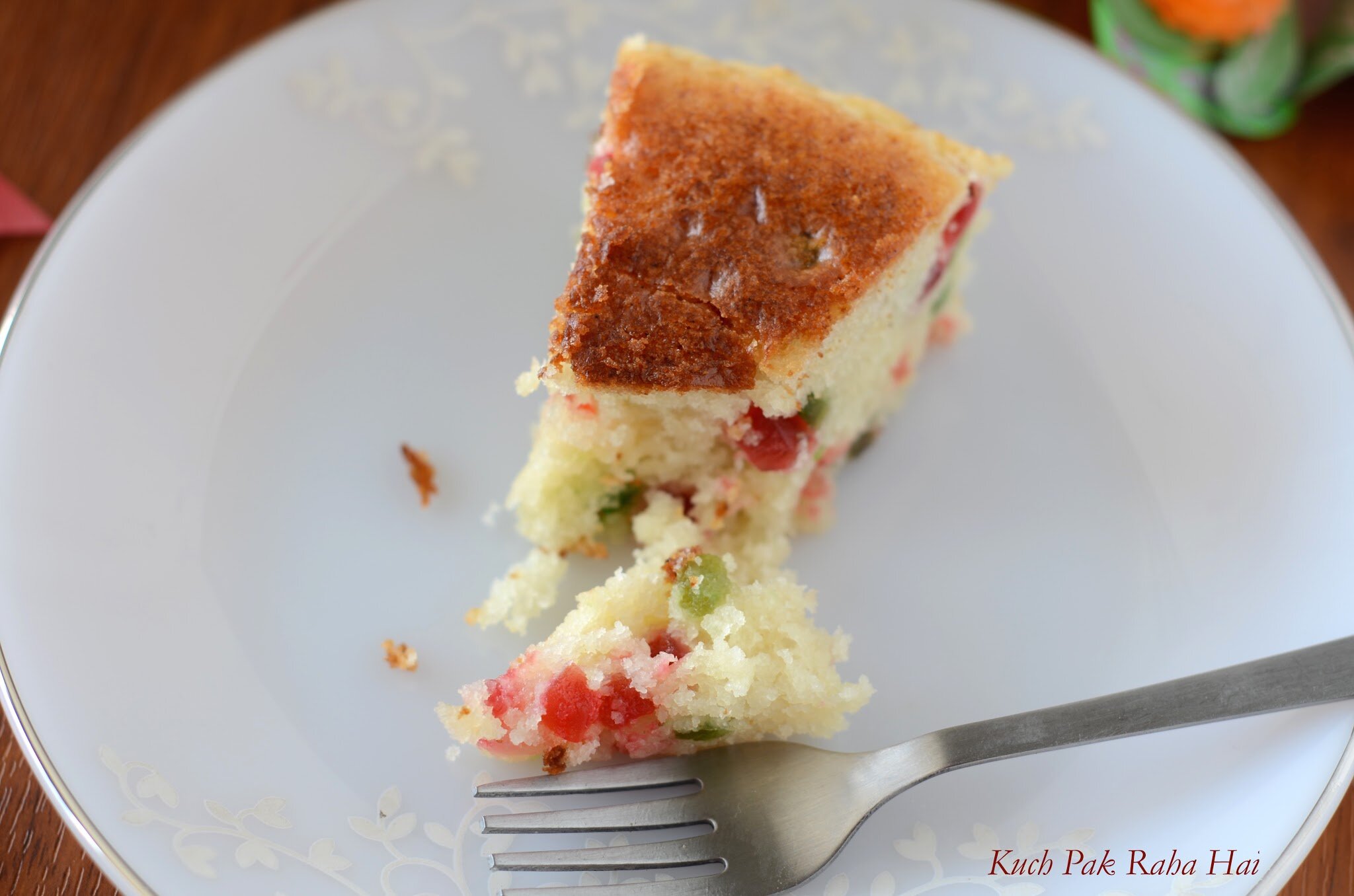 I have also shared youtube video for this same recipe. Incase you have any doubt regrading the consistency of cake batter or how to invert it after baking, then do check out this video as I have shown each & every step in detail.
Youtube video :
More Eggless cakes recipes :
Ingredients:
All purpose flour (Maida)-1 & 1/2 cups
Sugar-3/4 cup
Yogurt (Thick Curd)-1 cup
Oil-1/2 cup
Baking Powder-1 tsp
Baking Soda-1/2 tsp
Vanilla Essence-1 tsp
Tutti frutti bits-1/2 cup
Cake Tin Used:
I have used round aluminium cake tin with diameter 6.5 inches. You can use silicon mould also.
Oil Used:
Use any oil which is tasteless & odourless. I have used sunflower oil in this recipe. You can use olive oil also.
Steps to Prepare:
Step 1:
Take yogurt (curd) in a mixing bowl and add sugar to it. Whisk well till sugar is completely dissolved. Add vanilla essence & oil also. Whisk well till all the ingredients are mixed evenly.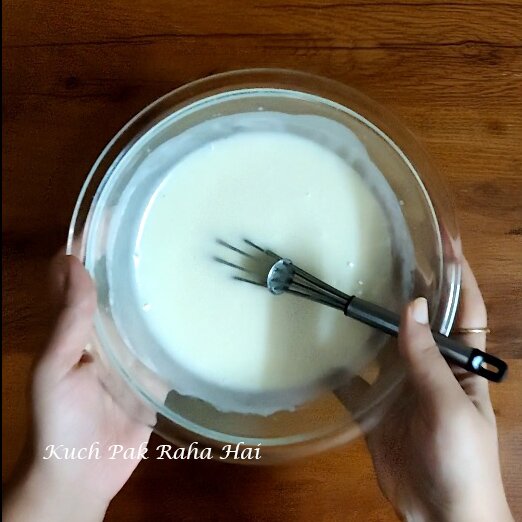 Step 2:
Sieve together all the dry ingredients- Maida, baking powder and baking soda. Keep it aside.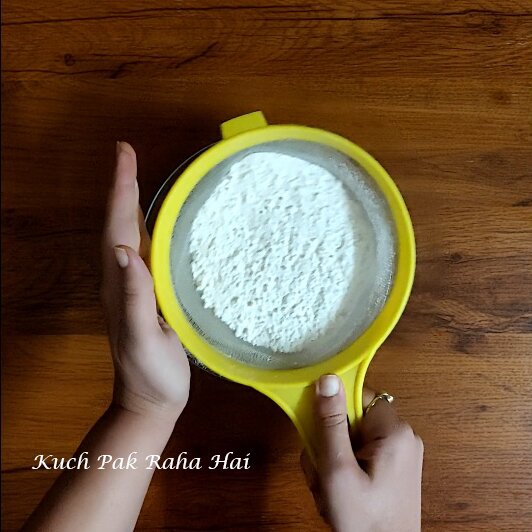 In a bowl or plate take roughly half of the tutti frutti bits & sprinkle 1/2 tsp maida or flour on it. This prevents them from sinking. Save some of it to sprinkle on top.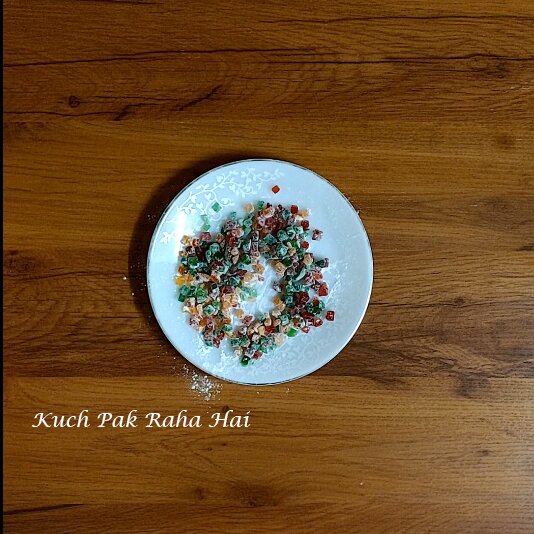 Step 3:
Set the oven for preheating at 180 degree Celsius. Line the baking tin with butter or parchment paper.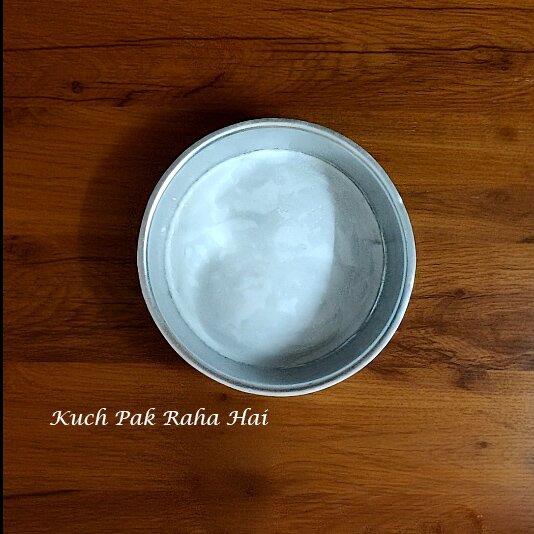 Step 4:
Set the oven for preheating at 180 degree celsius, by the time oven is preheating, lets move to next step.
Step 5:
Mix together dry & wet ingredients gradually. Do not mix too much, just fold the batter so that no lumps are left. In the end add dusted tutti frutti bits also & fold them in batter. Pour this batter in cake tin & sprinkle some more tutti frutti bits on it.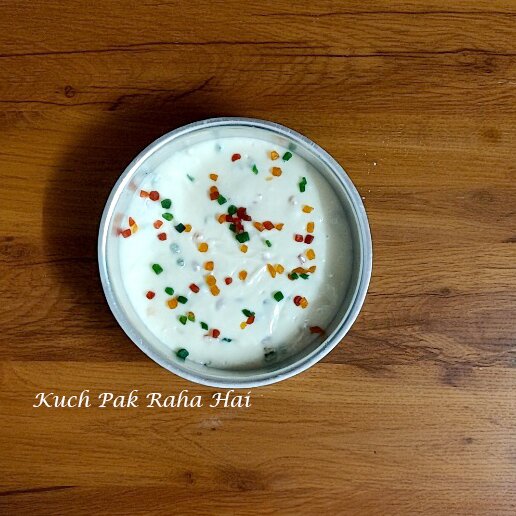 Step6:
Bake for 30-35 minutes at 180 degree Celsius. Take out the cake from the oven after 30 minutes and insert the toothpick in the middle. If it comes out clean then cake is ready, bring it out of oven else bake it for another 5 minutes.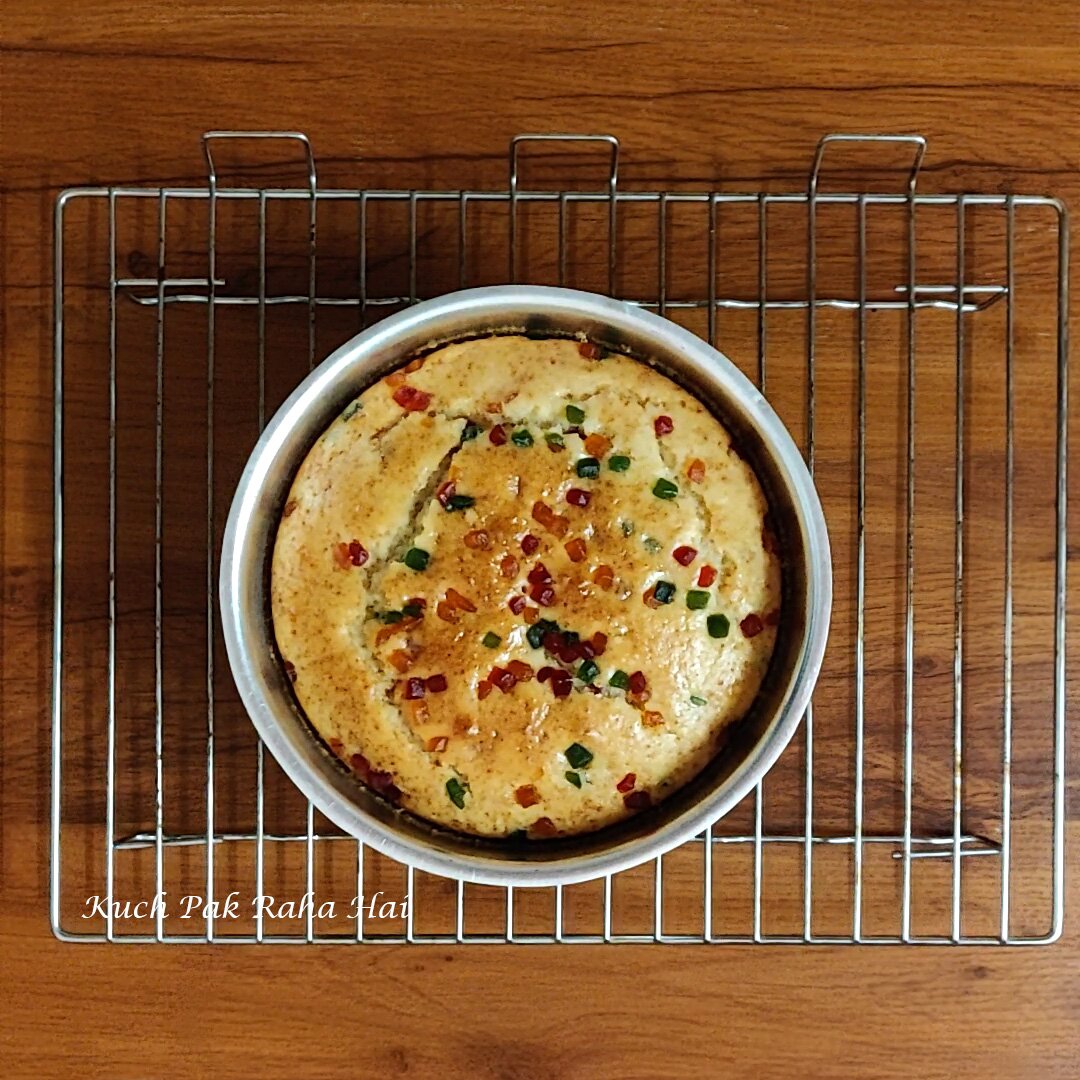 Step7:
After 10 minutes of cooling time, invert the cake tin on a plate. Gently tap it from the top. The cake should come out from the tin.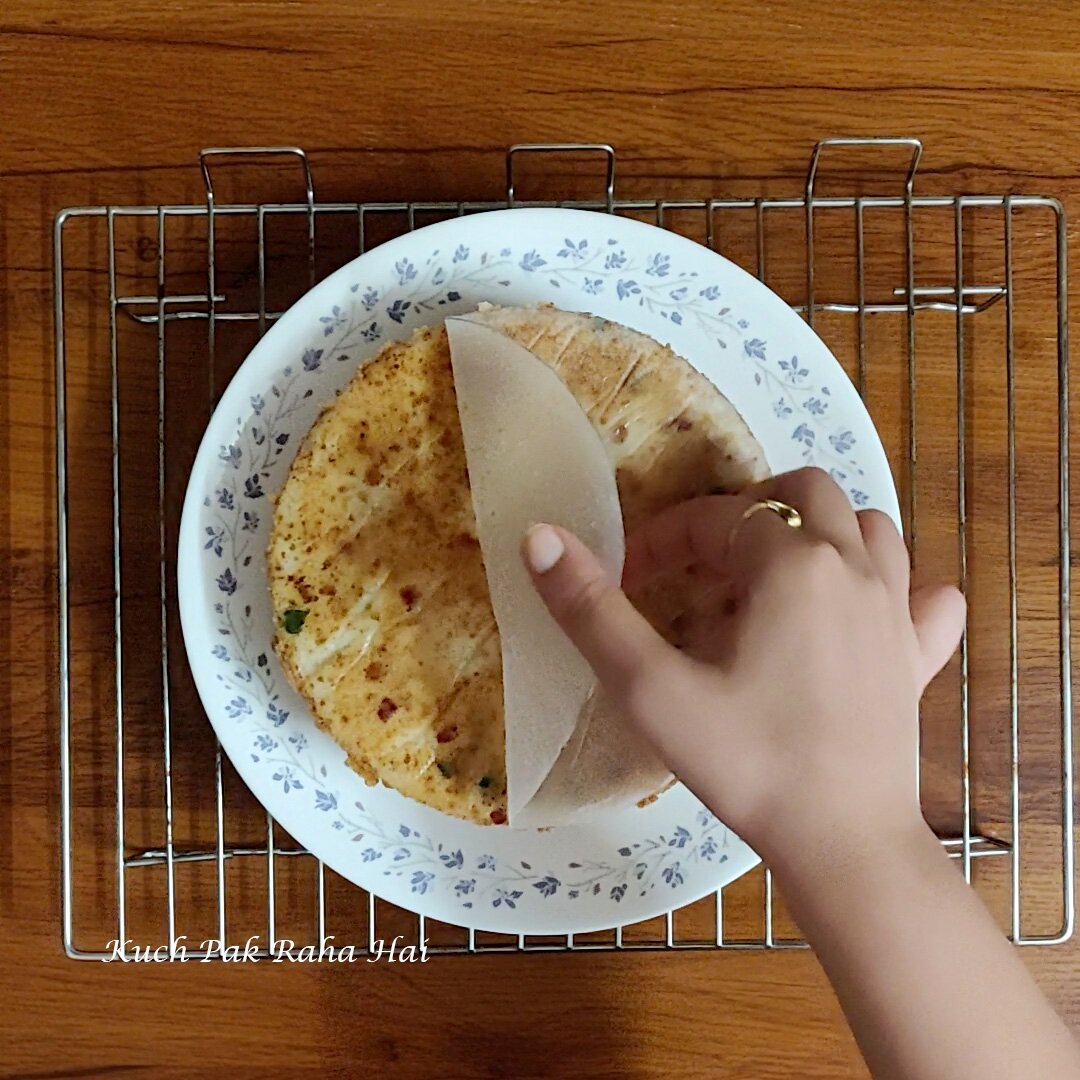 Place the cake on wire rack so that it can cool down.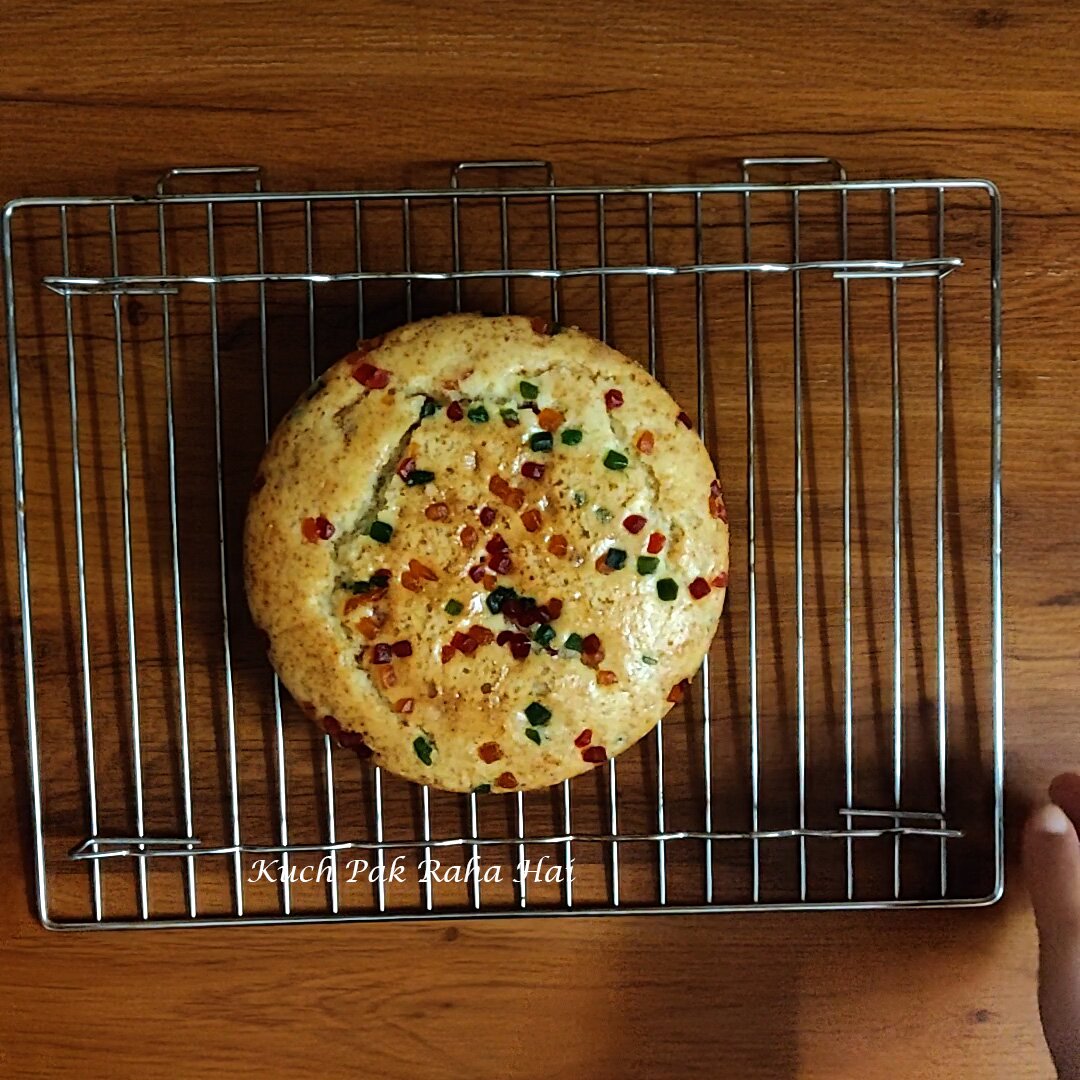 Slice and Enjoy this delicious soft Tutti Frutti cake!! Bon Appetit
Pin it : https://pin.it/4Unp25V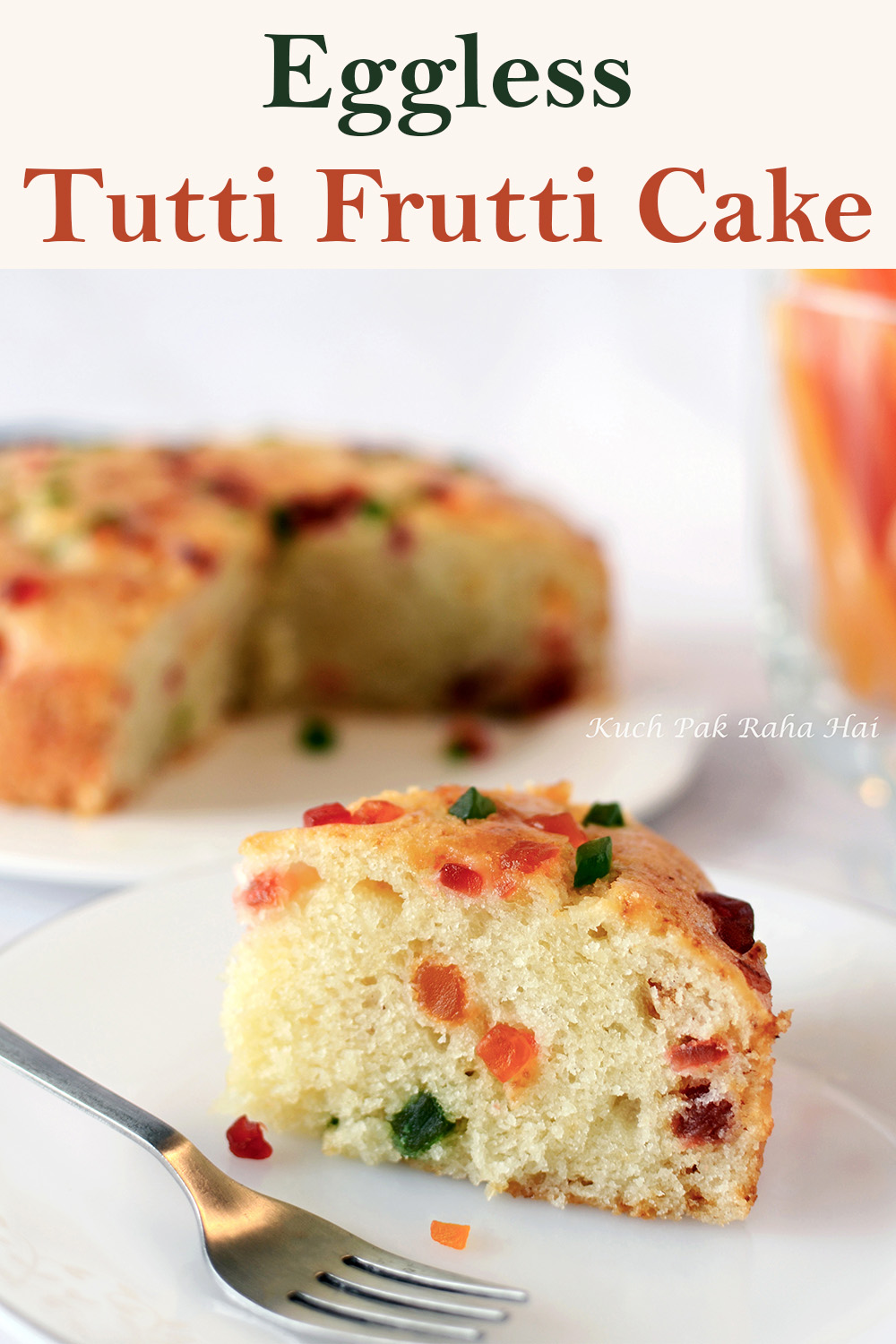 If you try this recipe & share pics on social media, then don't forget to tag us on Facebook or Instagram or use the hashtag #kuchpakrahahai.
Let's stay connected
Facebook| Instagram| Pinterest| Youtube