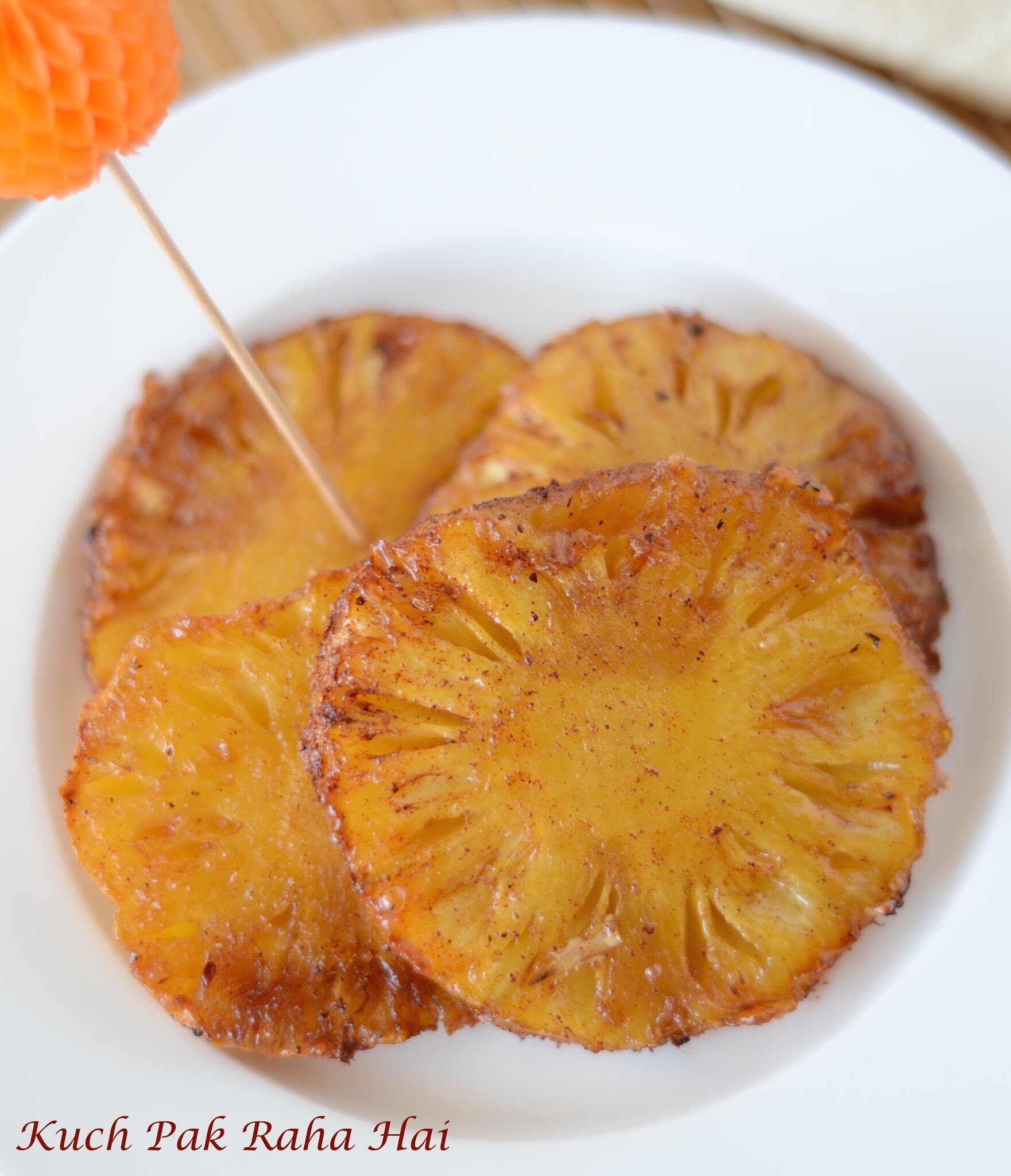 Wishing a very happy New Year to all the blog readers!! Today I am going to share the recipe for barbecue style 'Grilled Pineapple-Cinnamon' in Air Fryer. It is a delicious side dish consisting of fresh juicy grilled pineapple slices seasoned with cinnamon and brown sugar. I had this dish first time at "AB's- Absolute Barbecues" in Hyderabad. It was so yummy that I could not resist replicating it at home. Since then it has become our favourite evening snack at home.
I am going to prepare this dish in air fryer. You can also prepare it in your sandwich maker or on a non stick pan. The best thing about preparations in air fryer is that they are evenly cooked from all sides, especially the grilling part never disappoints you.
Hope you would like this Grilled Pineapple Cinnamon recipe!!
Other Vegetarian / Vegan Air Fryer Recipes which you might like :
List Of Ingredients:
Pineapple Slices – 4 to 5
Brown sugar-1/2 cup
Cinnamon-1 tsp
Steps to Prepare:
Step1:
Take brown sugar and cinnamon in a zip pouch and shake well.
Step2:
Add the pineapple slices in above zip pouch and shake gently once again so that all slices are evenly coated with brown sugar and cinnamon. Keep this in refrigerator for 20 minutes.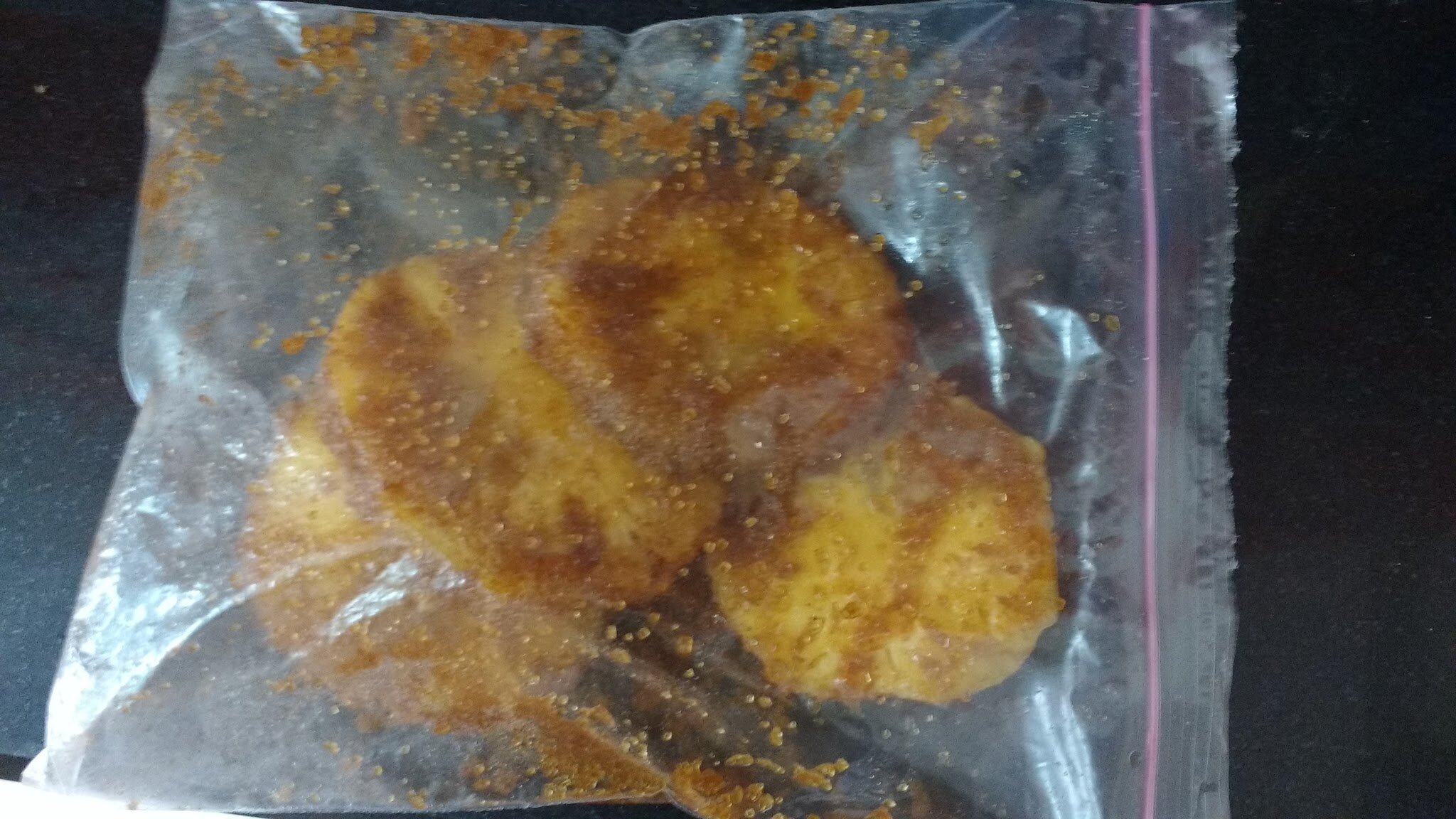 Step3:
Preheat the air fryer at 180 degree Celsius for 5 minutes.
Step3:
Place the seasoned pineapple slices on the air fryer's wire rack. Grill them for 10 minutes at 180 degree Celsius.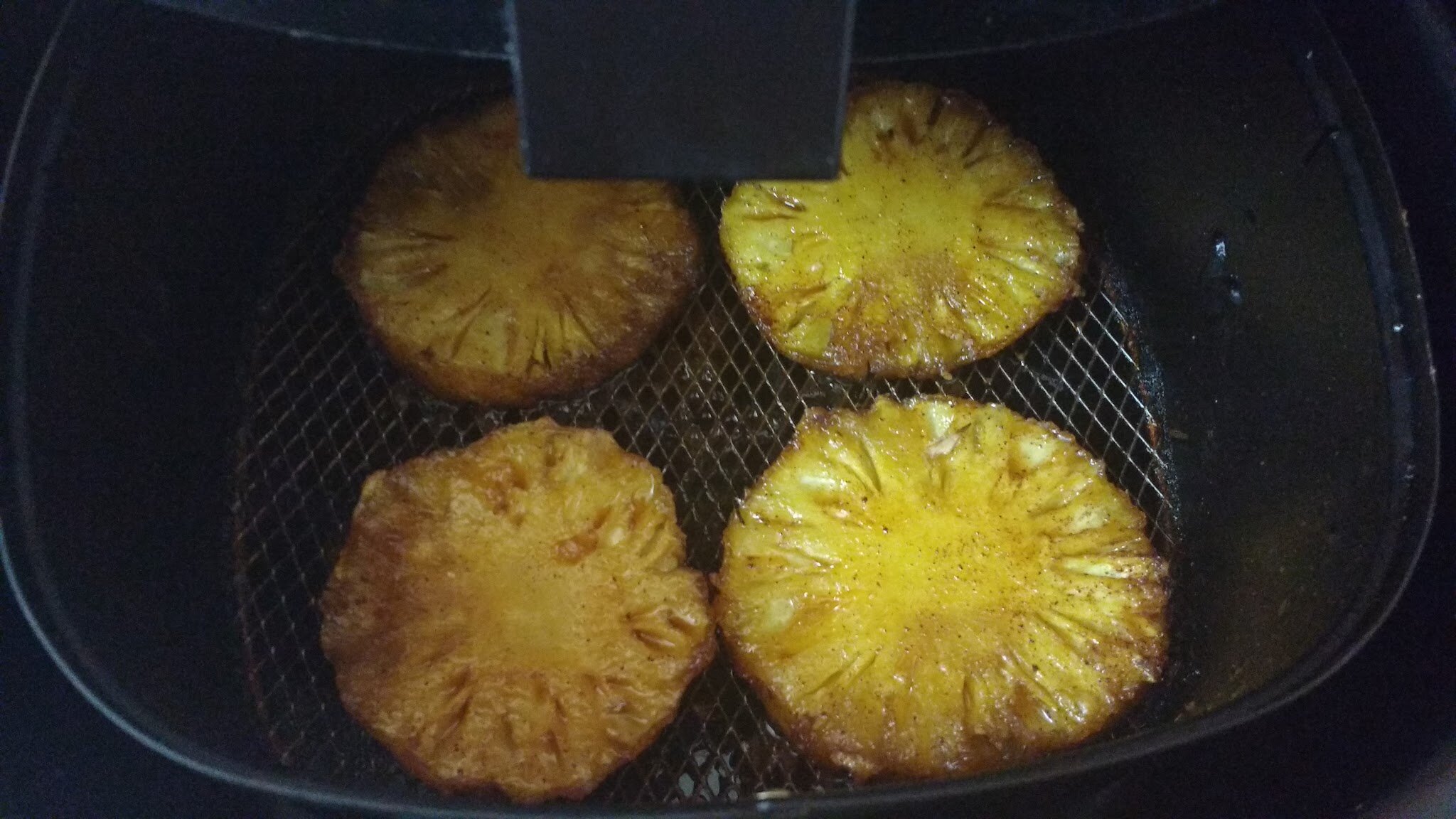 Step4:
After 10 minutes, turn them over again and grill them for another 10 minutes at 180 degree Celsius.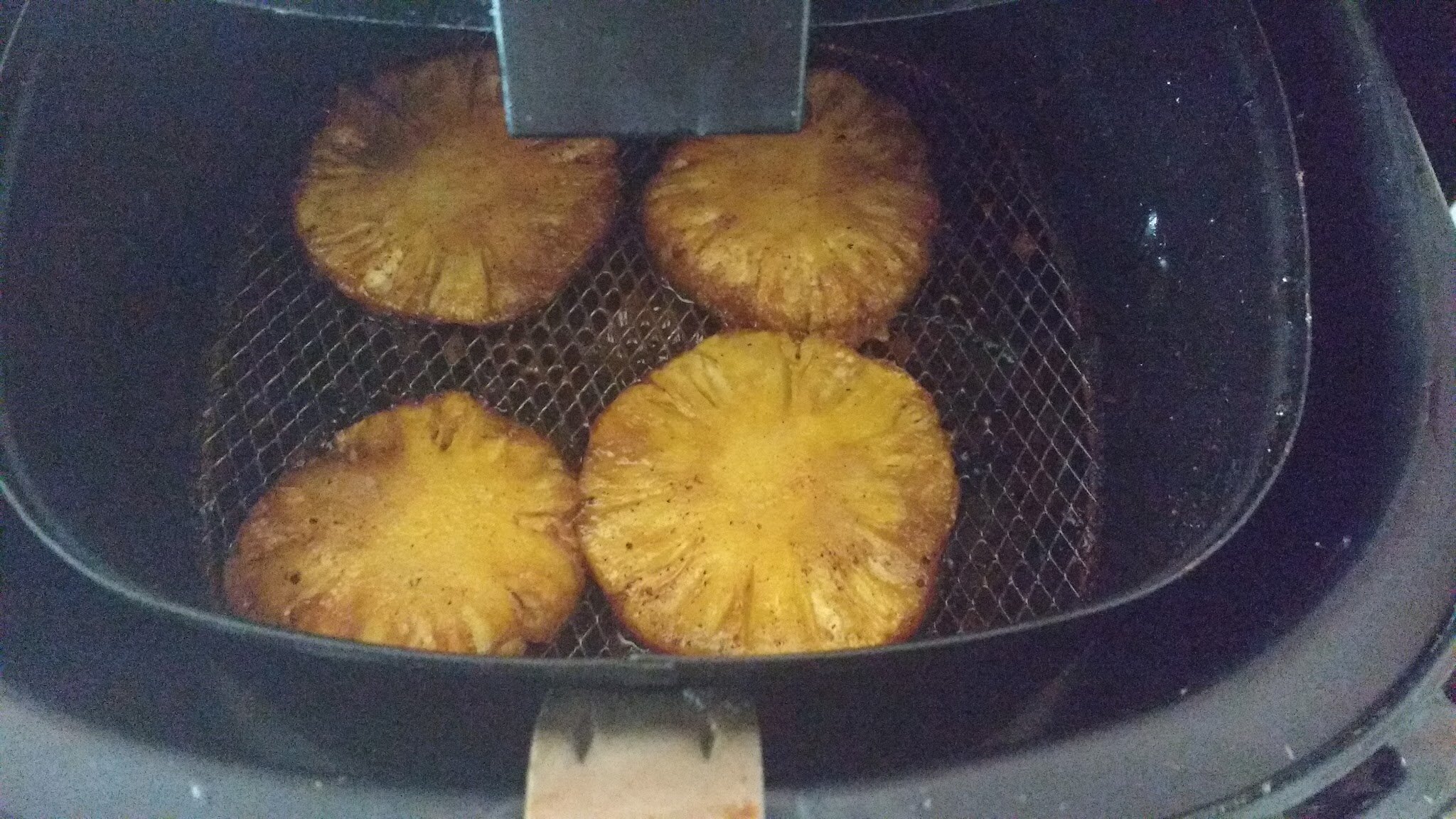 Enjoy the freshly grilled pineapple slices!! I just love the golden brown colour of pineapples and how the aroma of cinnamon in this dish fills up the room.