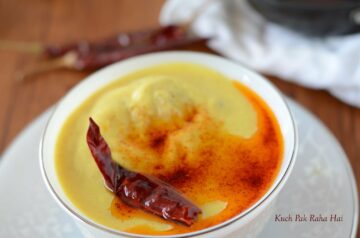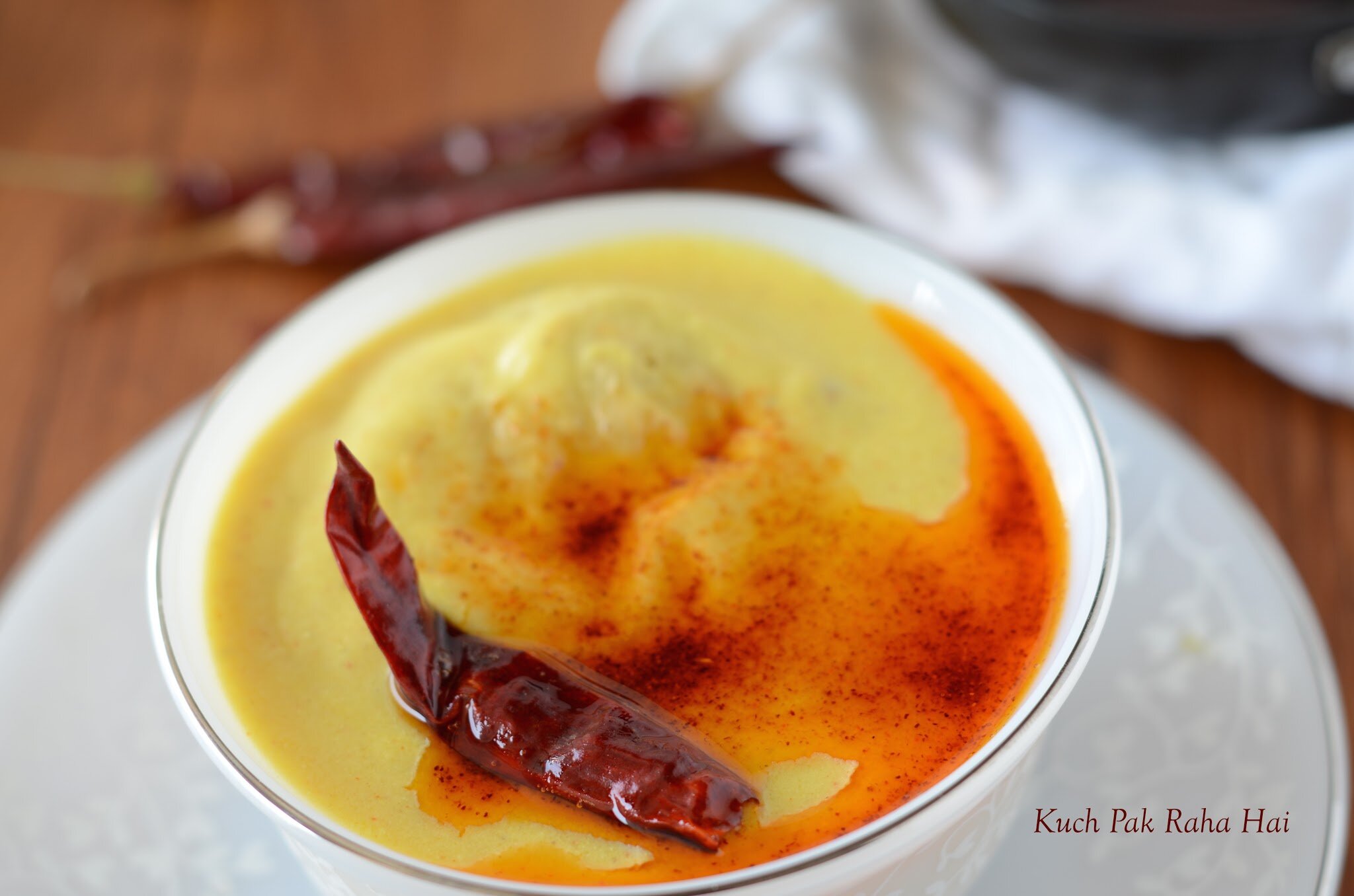 Today I am going to share the recipe for our '
desi
' dish Punjabi Kadhi. This dish is tantalising combination of sour curd, chickpea flour (besan) and spices topped up with deep fried chickpea 'pakoras', tempered with Ghee and red chilli 'tadka'. It is a North Indian dish and popular in states of Uttar Pradesh, Punjab, Rajasthan, Haryana and Gujarat. You can make it using fresh curd but sour curd is preferred as it imparts an inherited sourness to the dish. If the curd is not sour you can add mango powder or
amchoor powder
for giving the sourness.
It goes well with chapati/roti or rice. I mostly make it when not in a mood to cook something elaborate or lengthy and enjoy it with hot steaming rice only. This Kadhi recipe is quite simple and does not require many ingredients. It is especially a good option when you are running of vegetables and not in a mood to rush to any grocery store.
I have shown here two methods of making Kadhi Pakora. You can either deep fry them or make them in appam pan with very little cooking oil.
Hope you would like this Kadhi recipe!!
List Of Ingredients: (Serves 2)
Chickpea flour/Besan-3/4 cup
Thick Curd-2 cups
Turmeric Powder-1/2 tsp
Chilli Powder-2 tsp
Salt- To taste
Mustard Oil-2 tbsp
Whole Dried Red Chillies-2
Asfoetida- A pinch
Fenugreek Seeds/Methi Dana-1/4 tsp
Water-4 cups
Mango Powder-2 tsp (optional; not required of curd is sour)
Chickpea flour/Besan-1/4 cup
Salt- A pinch
Water-1/2 cup
Baking Powder- A pinch
Oil- For frying
For tempering
Desi Ghee-4 tsp (For vegan version use oil)
Red Chilli Powder-1 tsp
Steps To Prepare:

Step1:
Beat the curd well.Take chickpea flour in a mixing bowl and add beaten curd to it. Add salt, red chilli powder to the mixture. Mix well.
Gradually add two cups of water stirring so that the mixture is smooth and no lumps remain in the batter.Keep it aside.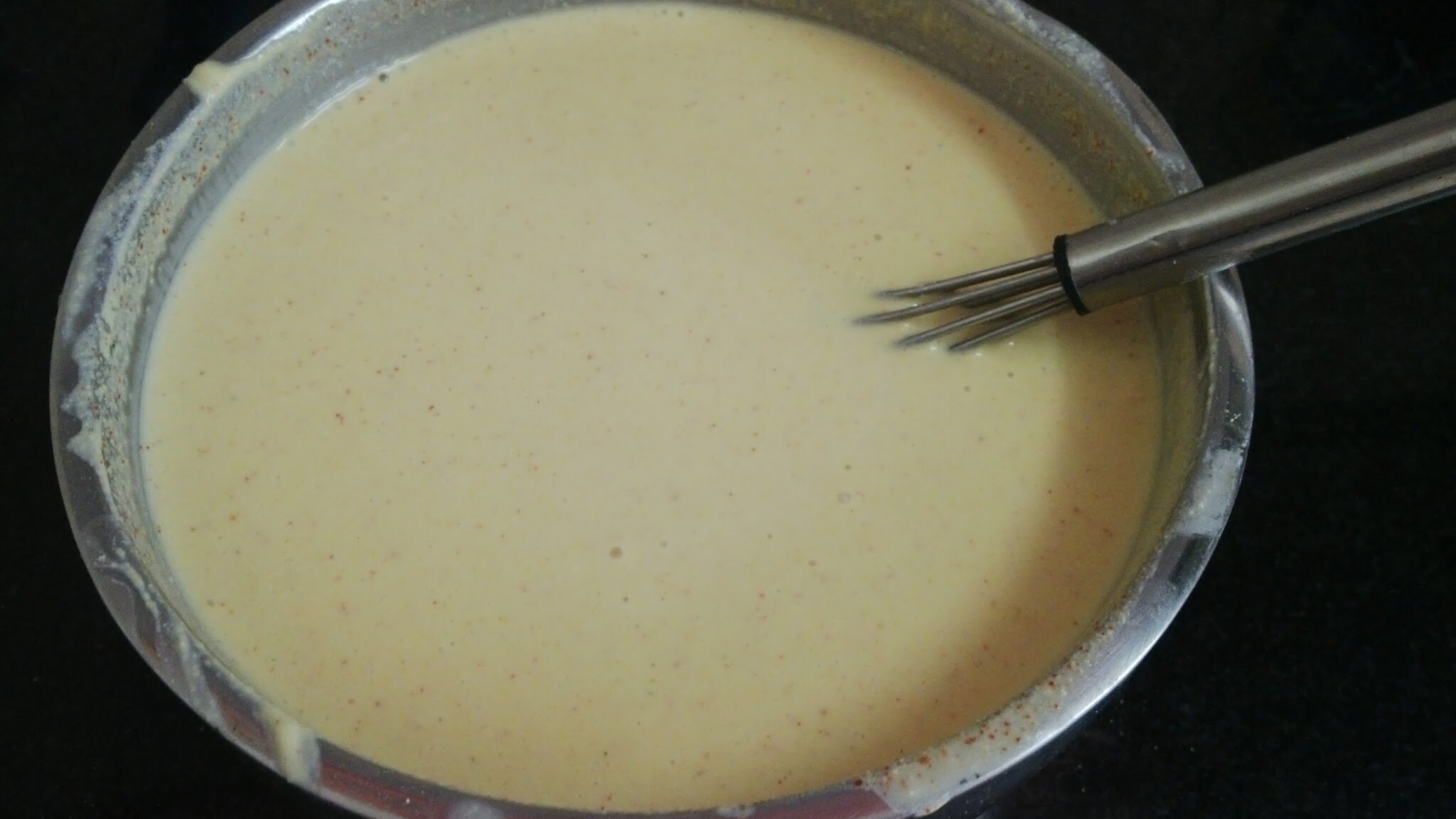 Step2:
Heat mustard oil in a pan. Add whole dried red chillies, asafoetida and fenugreek seeds. When the fenugreek seeds turn red, turn the flame low and add two cups of water.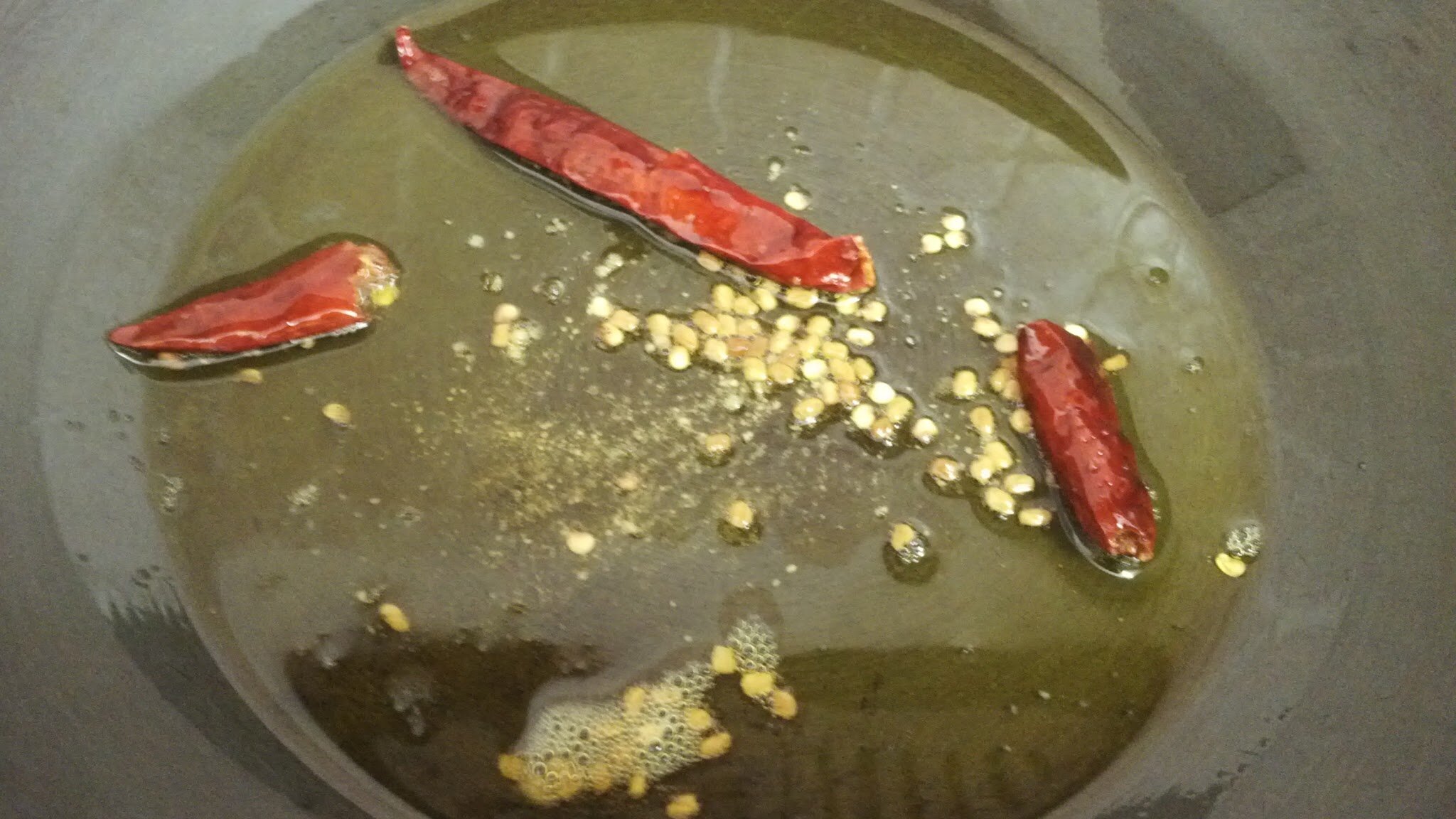 Add the batter prepared in step 1 to the pan keeping the flame low while continuous stirring. Add mango powder. Increase the flame and let the mixture boil. Once the mixture has started boiling, reduce the flame to low and let it cook for about an hour on low flame. If the mixture thickens up too much you may add more water to it. Meanwhile, lets proceed to step4 to prepare 'Pakori' for the 'Kadhi'.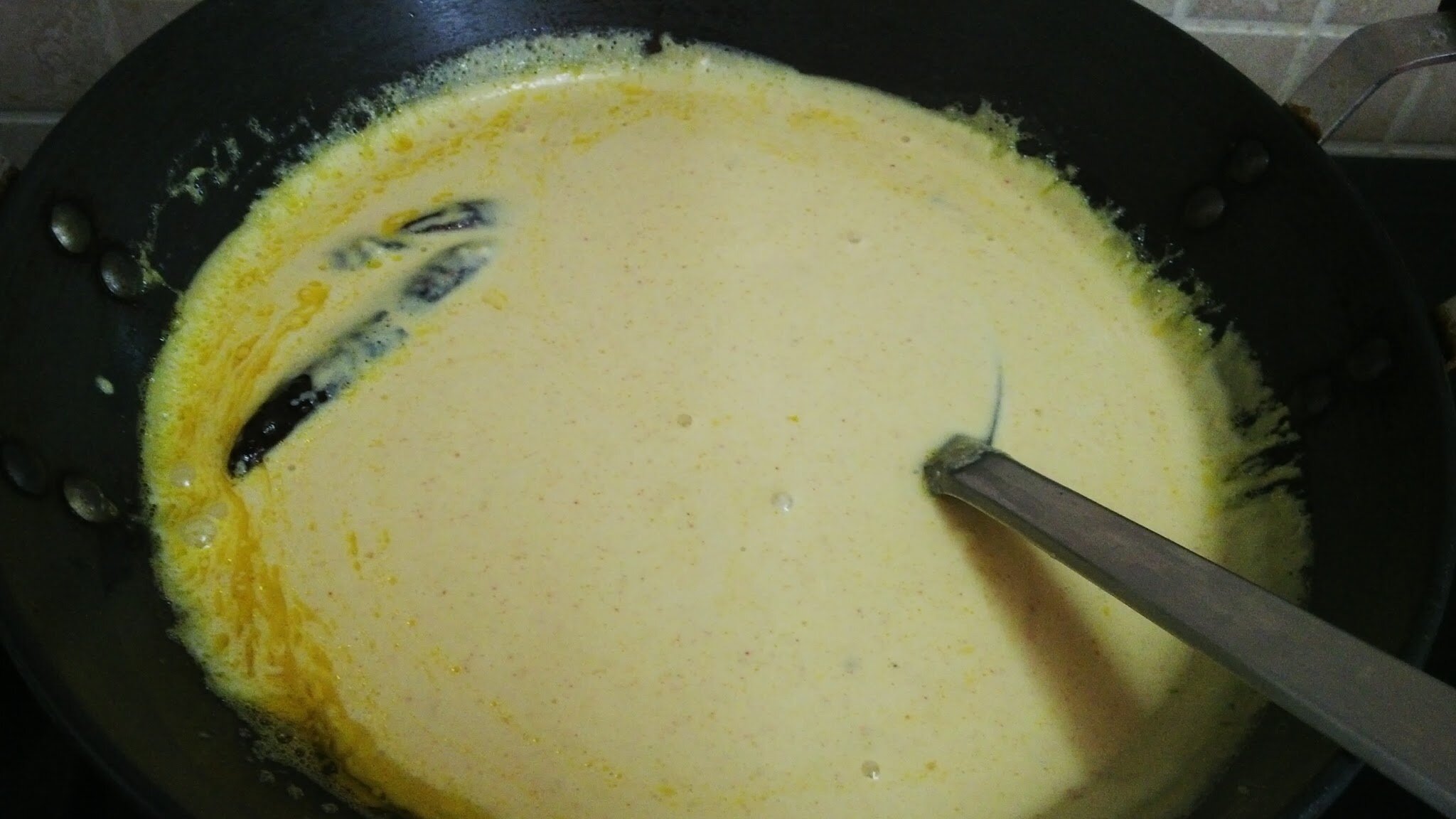 Step3:
Take chickpea flour and salt in a mixing bowl. Add sufficient water to it to form a thick paste. Whisk well to incorporate air into it.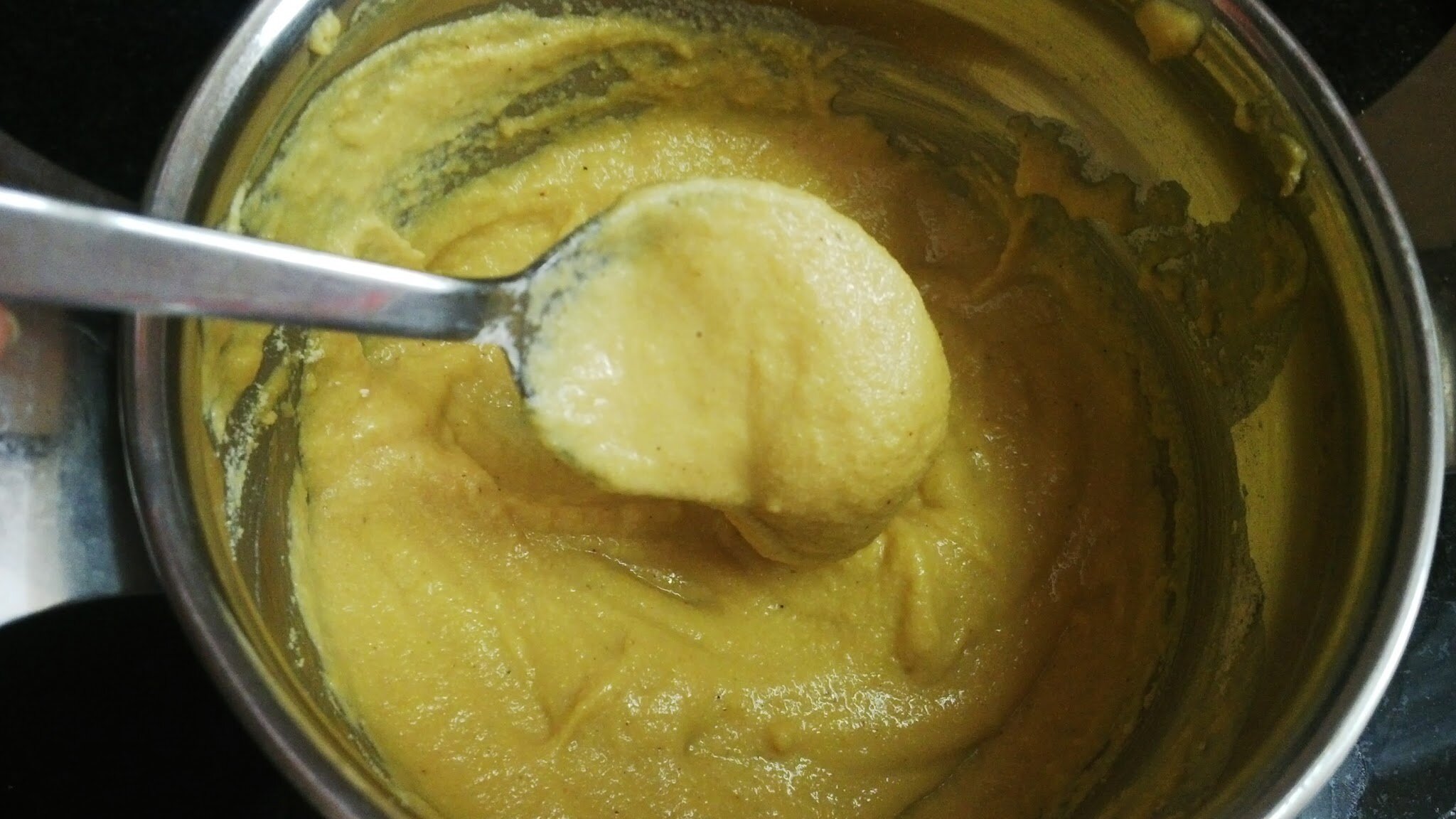 Step4:
Heat oil in a frying pan. Drop 'Pakoris' one by one using hand or spoon and fry till golden. Remove on a plate and dip in water for 10 minutes.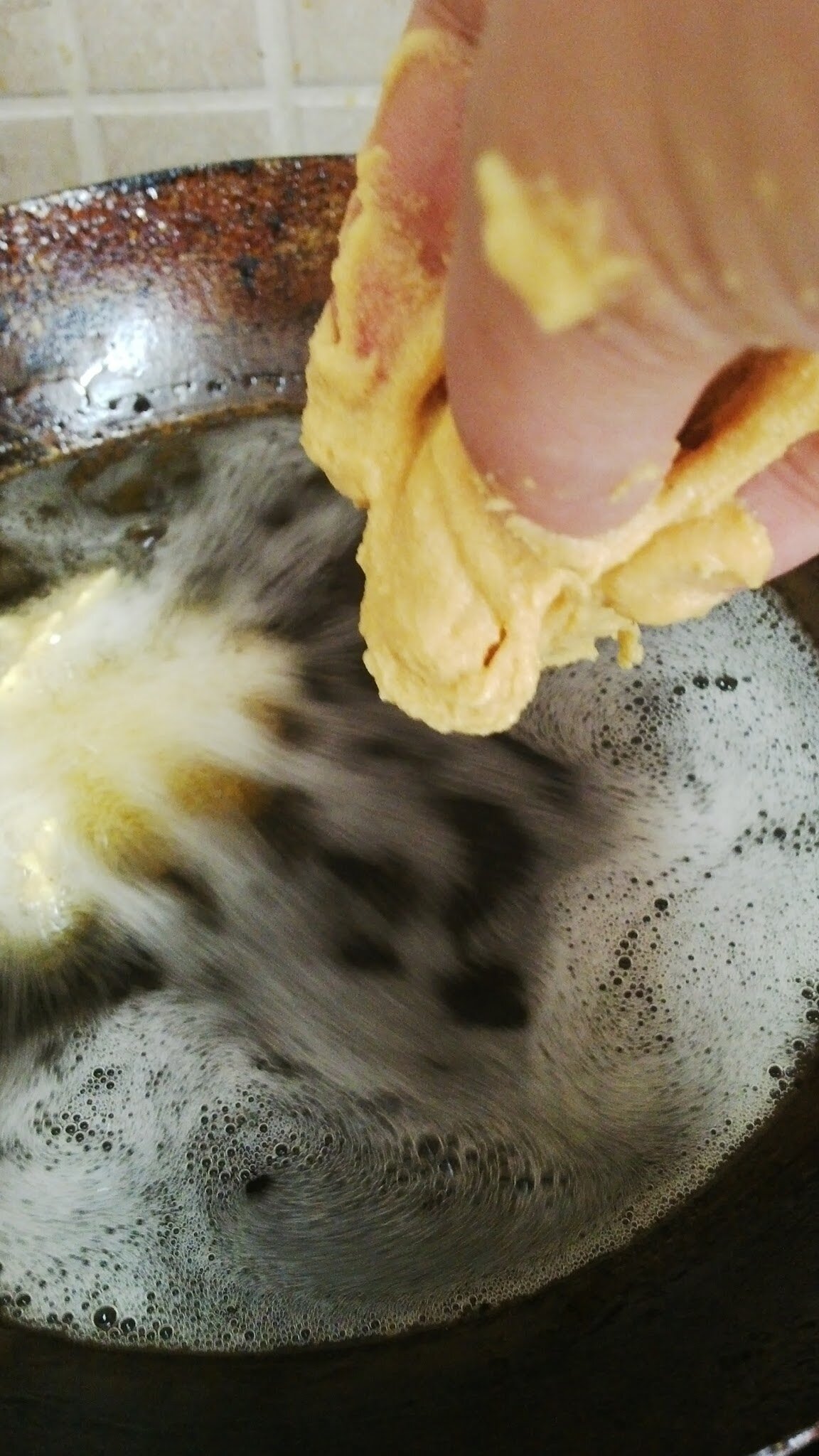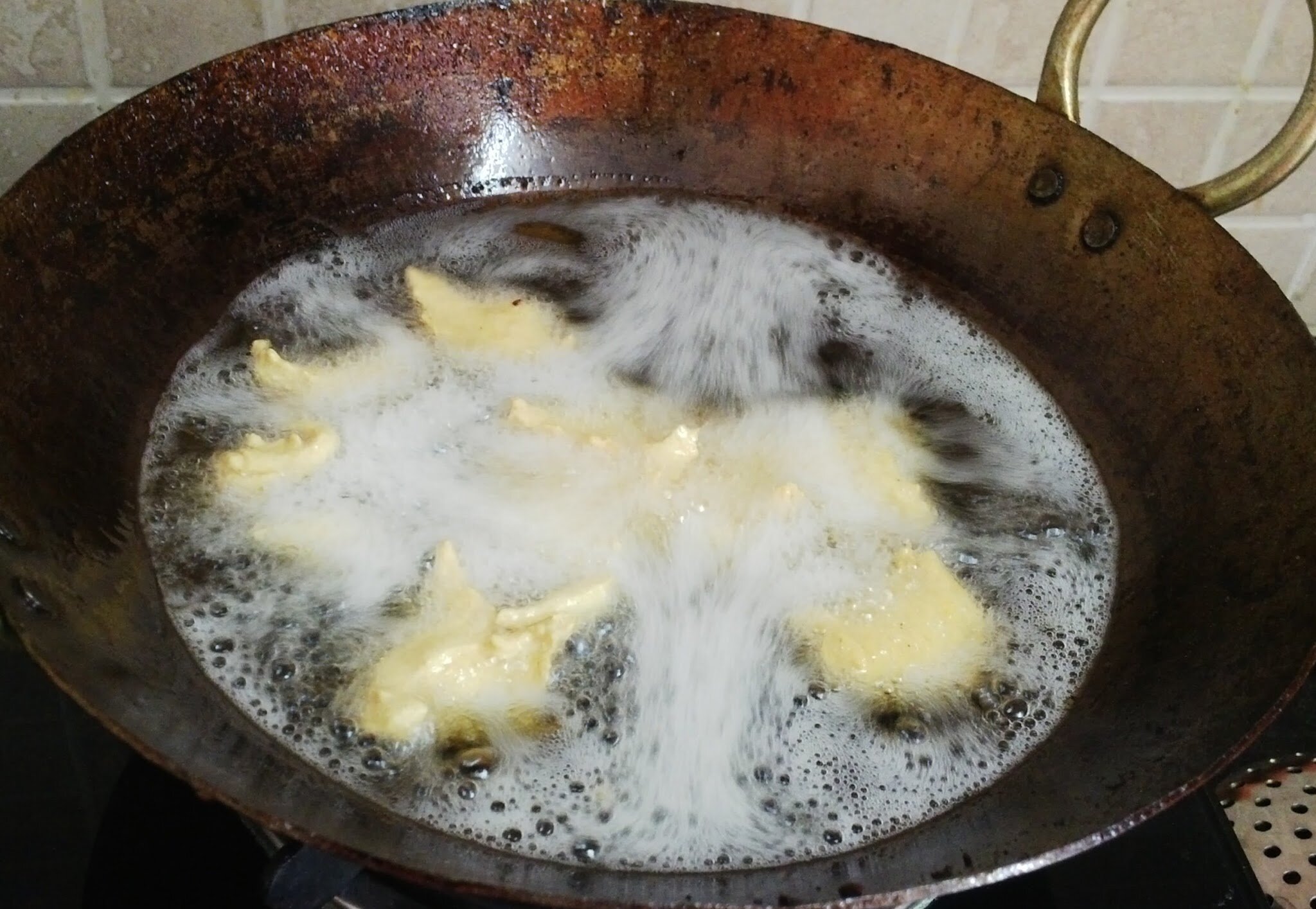 If you are not interested in deep frying these 'pakoris', you can also prepare them in appe pan. It takes very little oil and comes out to be equally good.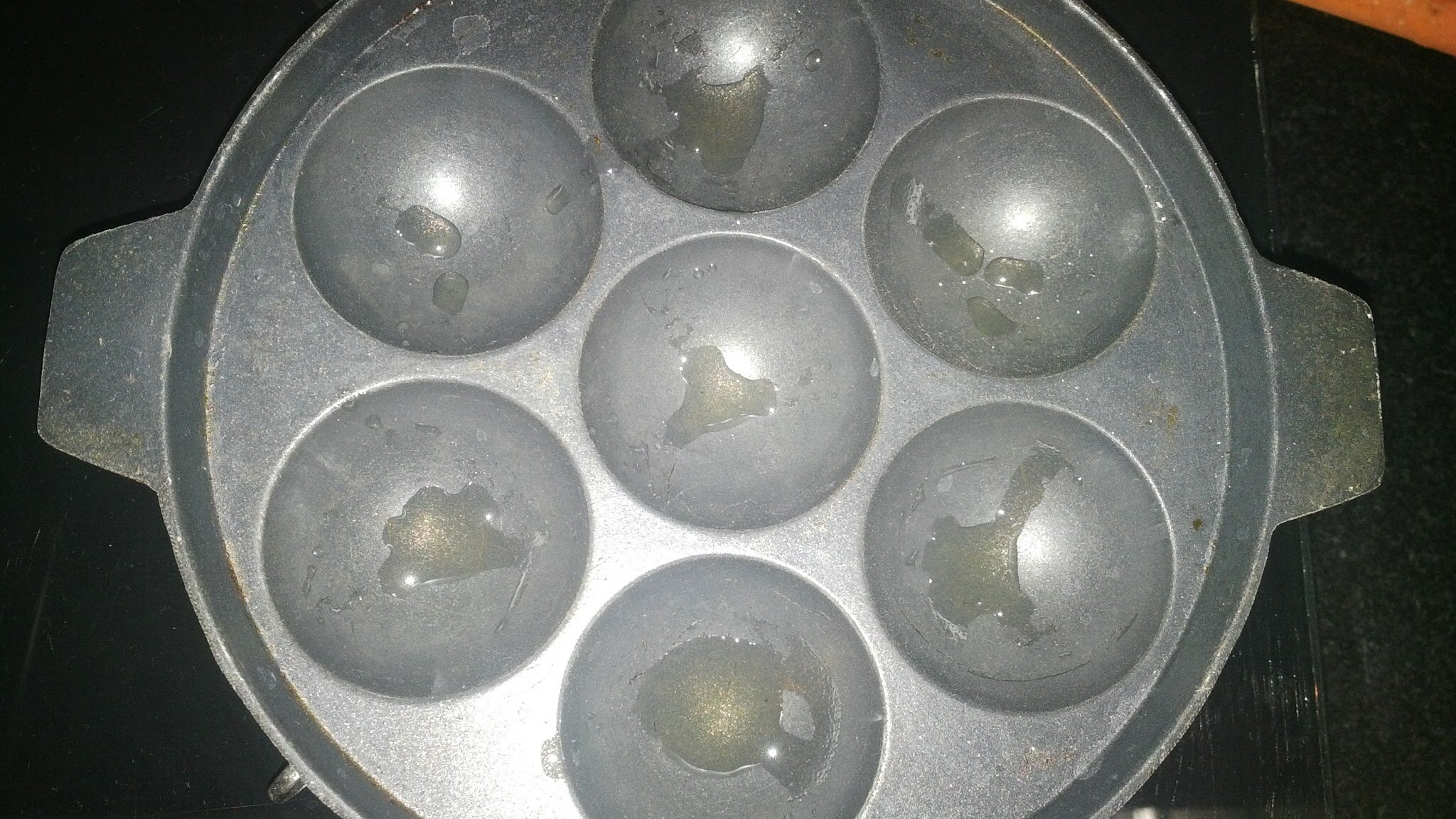 Add few drops of oil in each hollow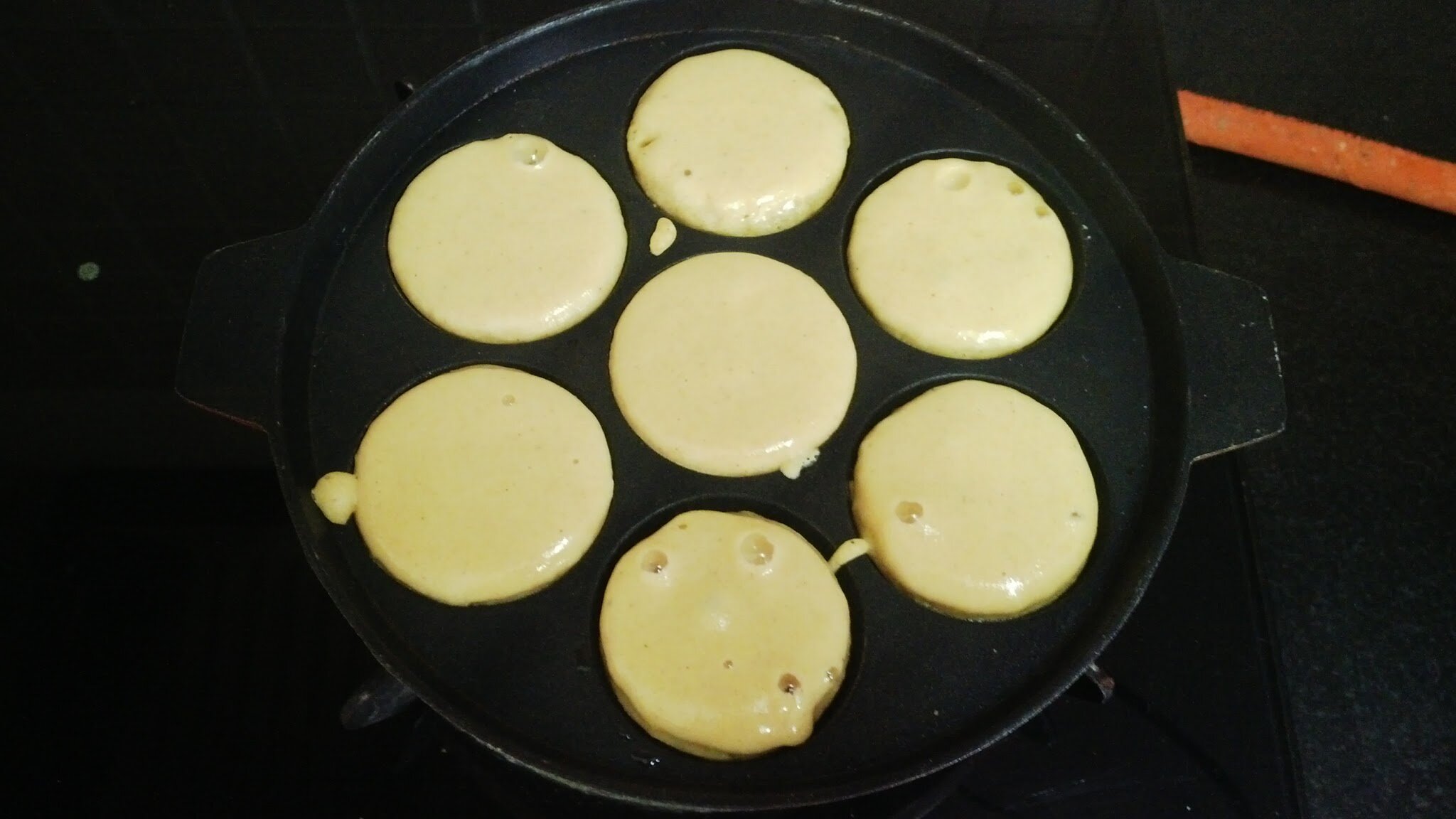 Drop spoonfuls of batter in each hollow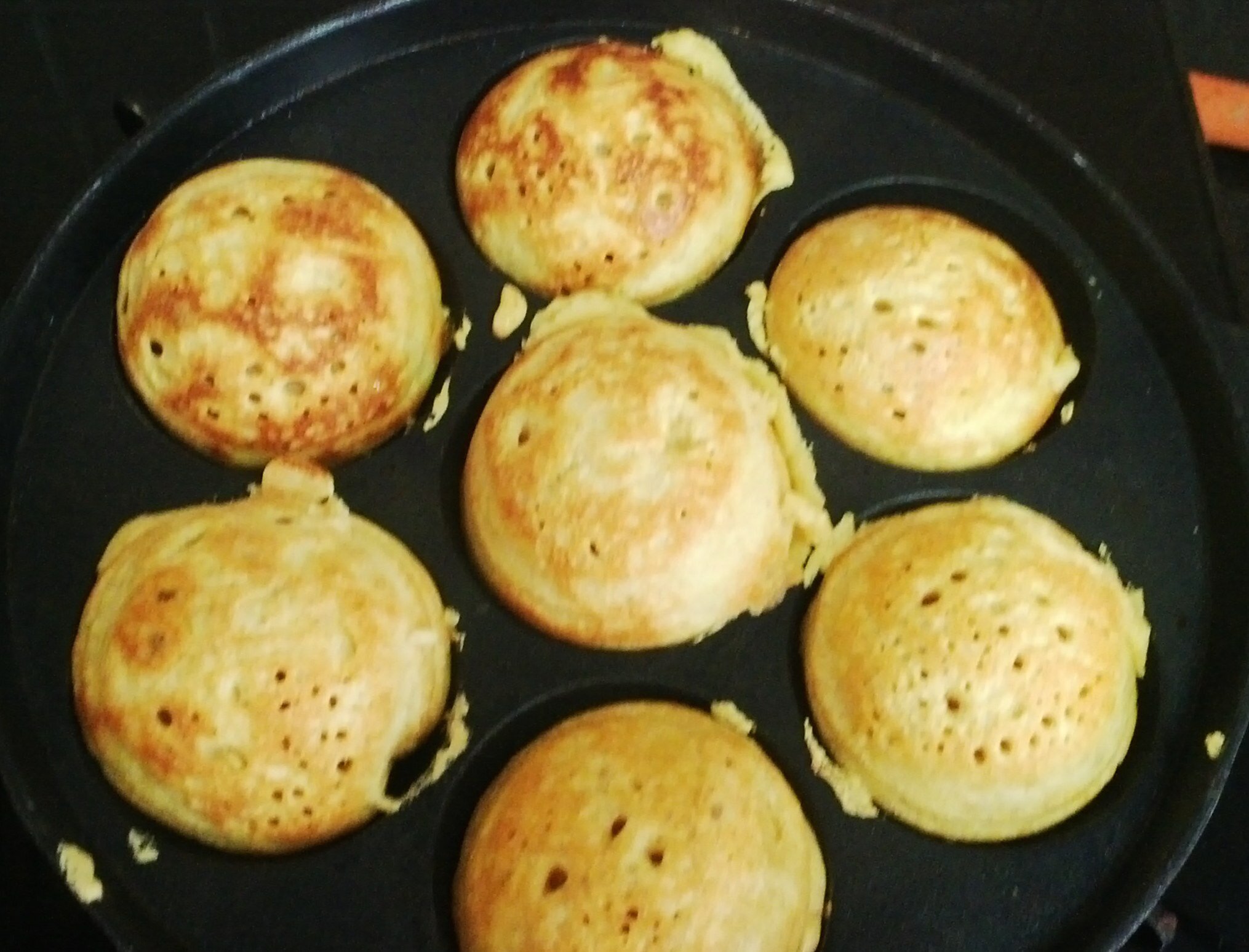 After 2-3 minutes, turn the balls with the help of knife so that it is cooked from other side as well.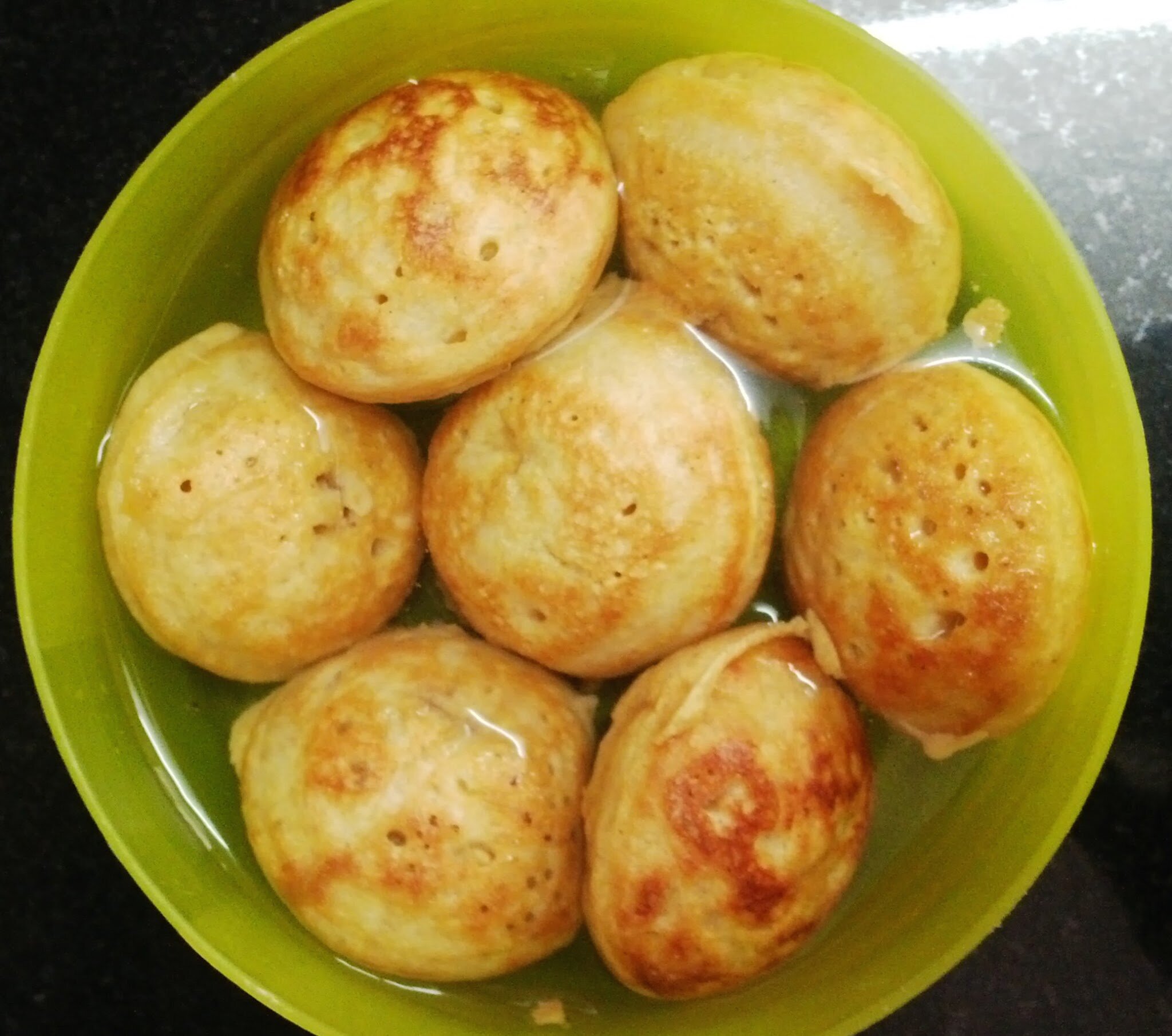 Dip these pakoris in water.
Step5:
When oil and chillies starts floating on the top, we get an idea 'Kadhi' is ready to add the 'Pakoris' to it. Take out the 'Pakoris' from water and squeeze them lightly. Add the 'Pakoris' prepared above to the ready 'Kadhi'.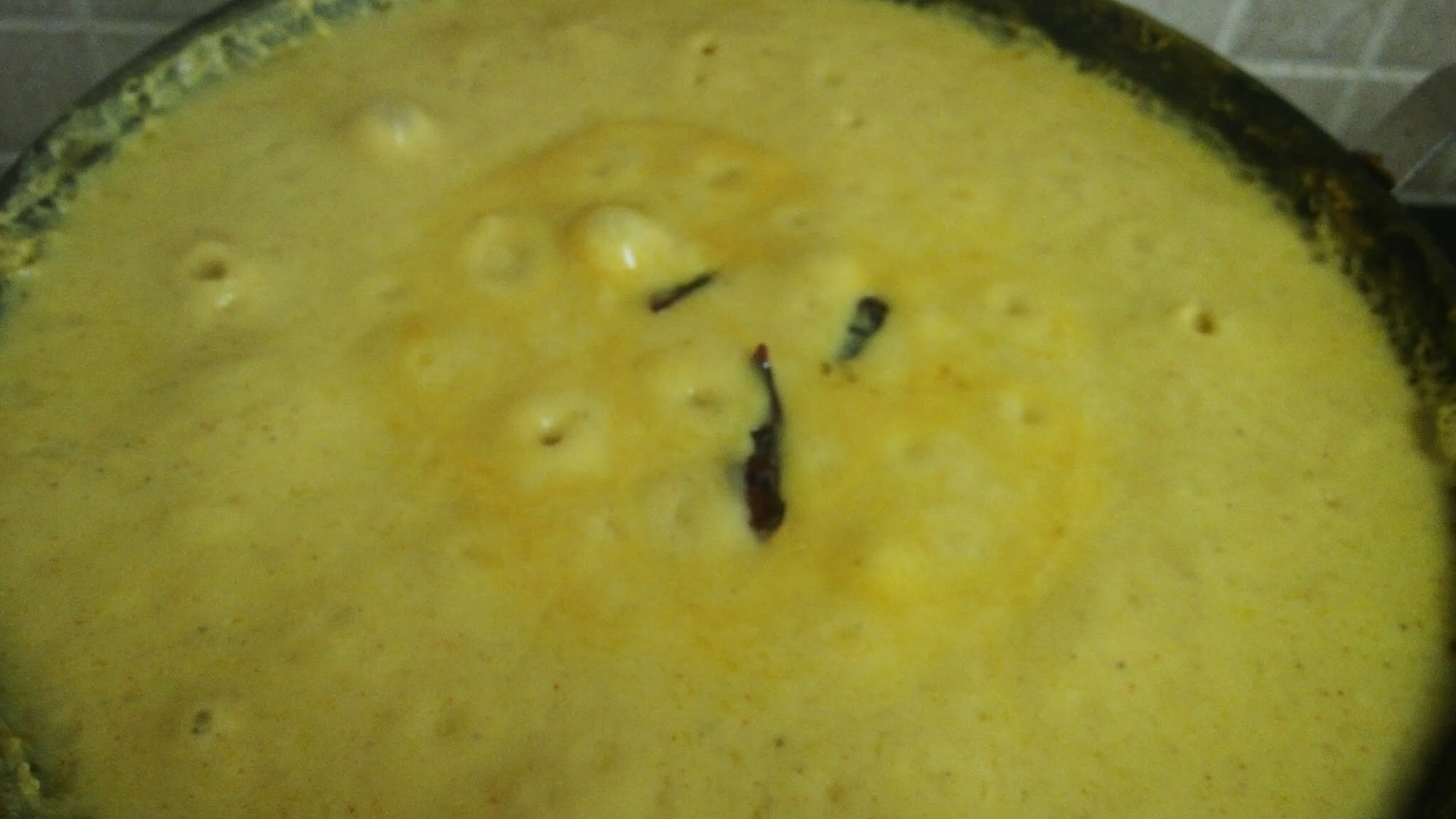 Step6:
For tempering part, transfer the ready 'Kadhi' to a casserole or serving bowl.
Heat Ghee in a small pan. Add chilli powder to it and let it roast in ghee till it starts releasing its aroma. Pour it over Kadhi & spread it evenly.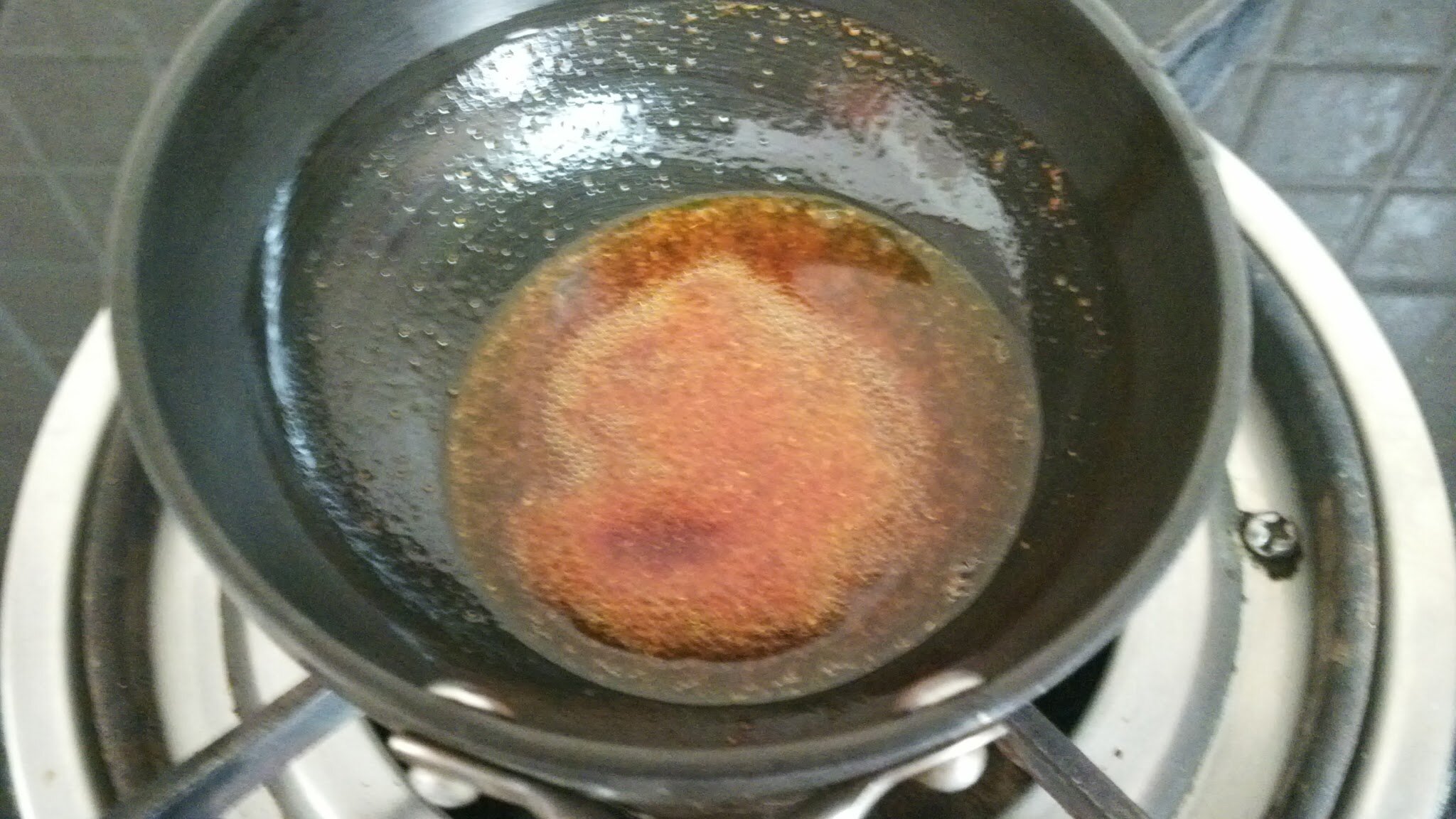 Enjoy hot 'Kadhi' with roti or rice !! 🙂