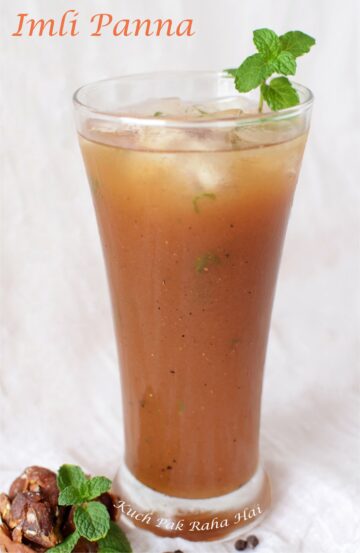 Imli ka Panna is a tangy, sweet & sour refreshing Indian summer cooler drink made with tamarind (imli) pulp, jaggery (gur) or sugar, few spices along with mint leaves. It is a traditional Rajasthani beverage and also known as "Amlana".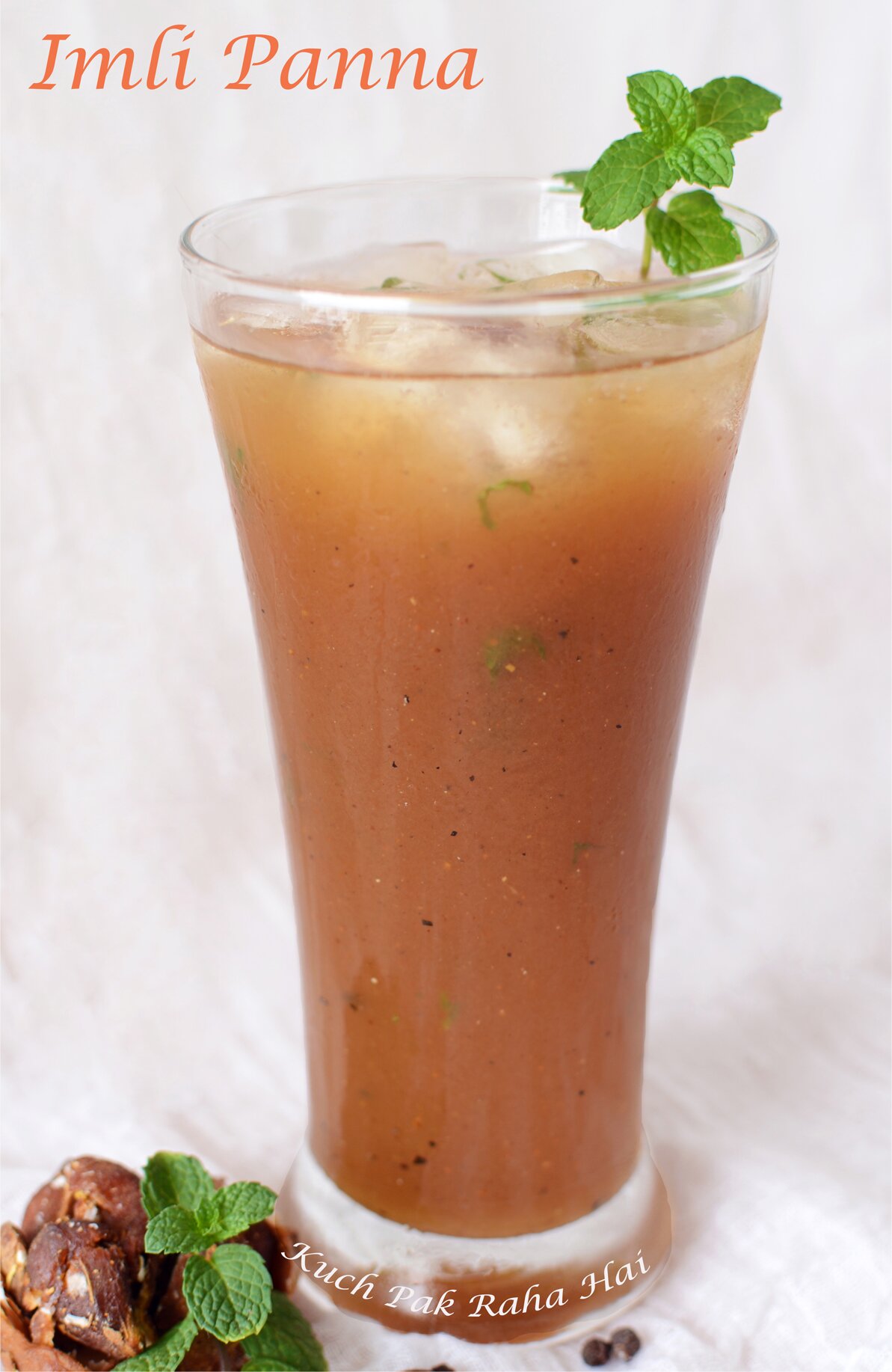 Instead of carbonated drinks or sugar laced packaged juices, this sweet & sour Imli Panna or tamarind mint cooler drink is perfect to quench your thirst and freshen you up. Another natural summer coolant is Aam Panna which is made using raw mangoes.
Tamarind Benefits:
There are many valuable unique Indian recipes which are lost in course of time and one such recipe is "Imli Panna", which also has number of health benefits. Tamarind is a rich source of magnesium, potassium, iron, vitamin B and provides other essential amino acids, antioxidants and vitamin C to  the body. It is great for digestion and when combined with sugar & cumin, it acts as a natural coolant in summers 🌞.
After lemons, tamarind is the next natural ingredient which is used to impart sourness to different dishes like Chhole Masala, Sambhar or curries. Its pulp can be easily extracted from dry tamarind chunks after soaking them in hot water.
The Imli Panna recipe is quite simple and does not take much time too. It can be prepared beforehand and stored in fridge. I remember having it regularly in summers with our lunch after coming back from school.
For sweetener, I would recommend powdered jaggery or brown sugar. In case you don't have either of them you can switch to white sugar. However I feel jaggery (Gur) and tamarind makes a very good combination. Cumin and cardamom adds an aroma to this drink while mint leaves instantly lift ups the freshness quotient.
Hope you would like this yummy tangy Imli Panna or Amlana recipe.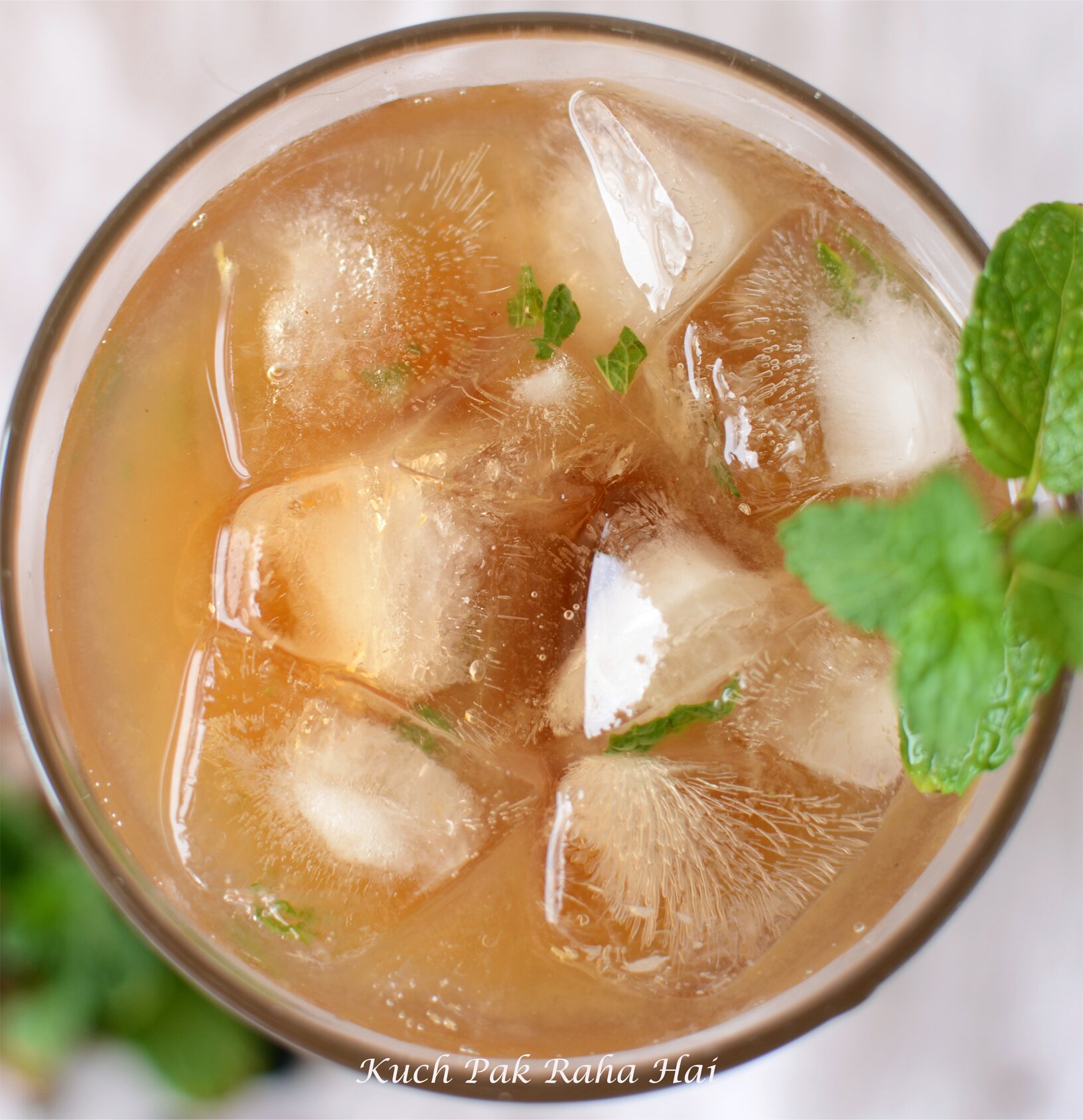 More summer cooler recipes you might like:
Ingredients: (Serves 4 to 5)
Dry Tamarind (Imli) – 1/2 cup (~50 grams)
Powdered Jaggery/Brown Sugar-1/2 cup
Water-6 cups
Salt- 1/2 tsp
Black Salt-3/4 tsp
Crushed Black Pepper (Kali Mirch)-1/2 tsp
Roasted Cumin Powder (Bhuna Jeera)-1/2 tsp
Cardamom powder (Elaichi)-1/4 tsp
Mint Leaves – 8 to 10
For Serving:
Directions:
Step 1:
Wash the dry tamarind chunks thoroughly.Transfer them in a bowl and add 2 cups of hot water to it. Soak it for at least 2-3 hours. (If you are using ready made tamarind pulp then skip this & next step. Take little less than half cup of tamarind paste.)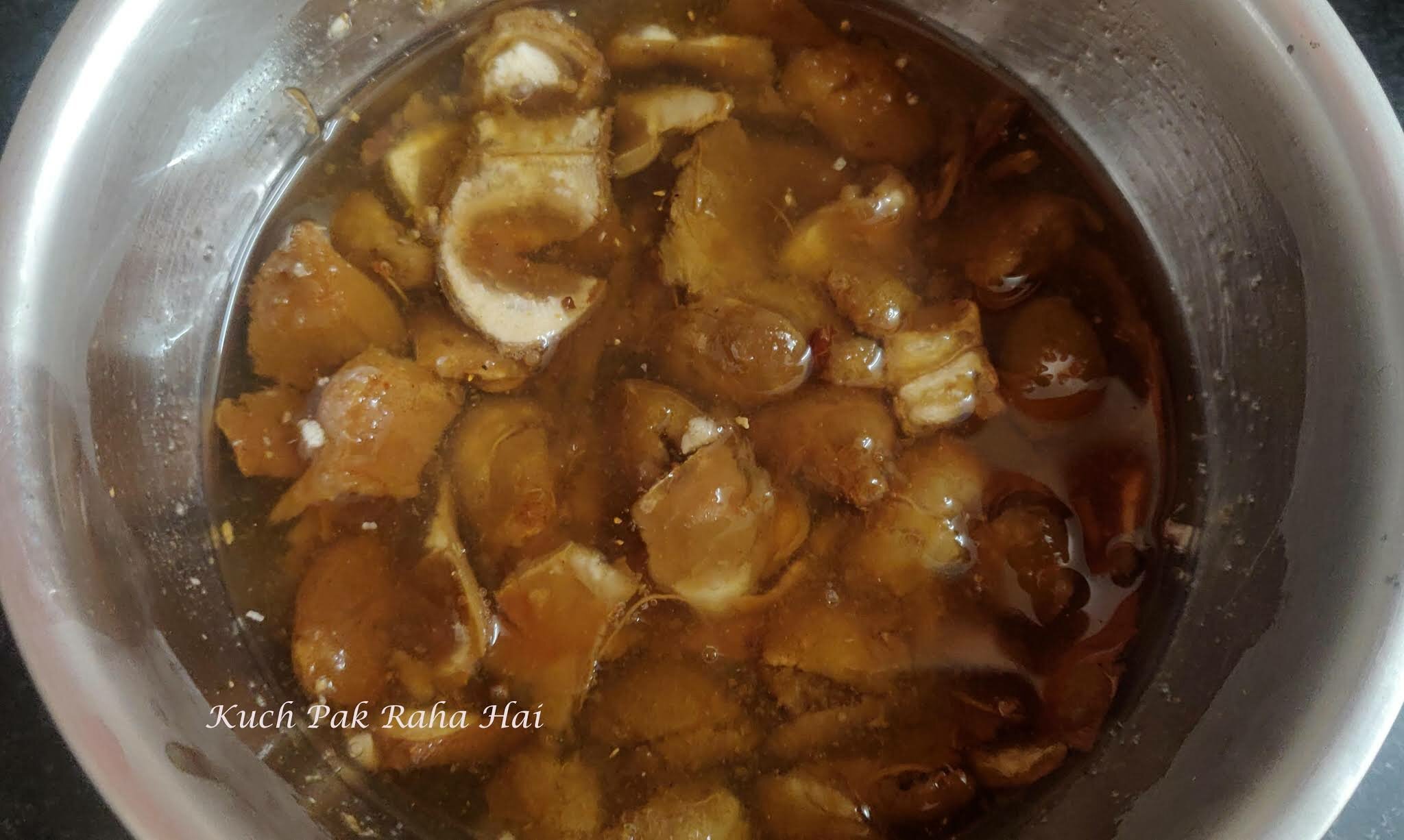 Step 2:
Tamarind must have soaked by now and turned mushy. Place a colander on a bigger bowl and transfer  soaked tamarind along with water on it. With the help of spoon keep mashing the tamarind till all its pulp is extracted completely.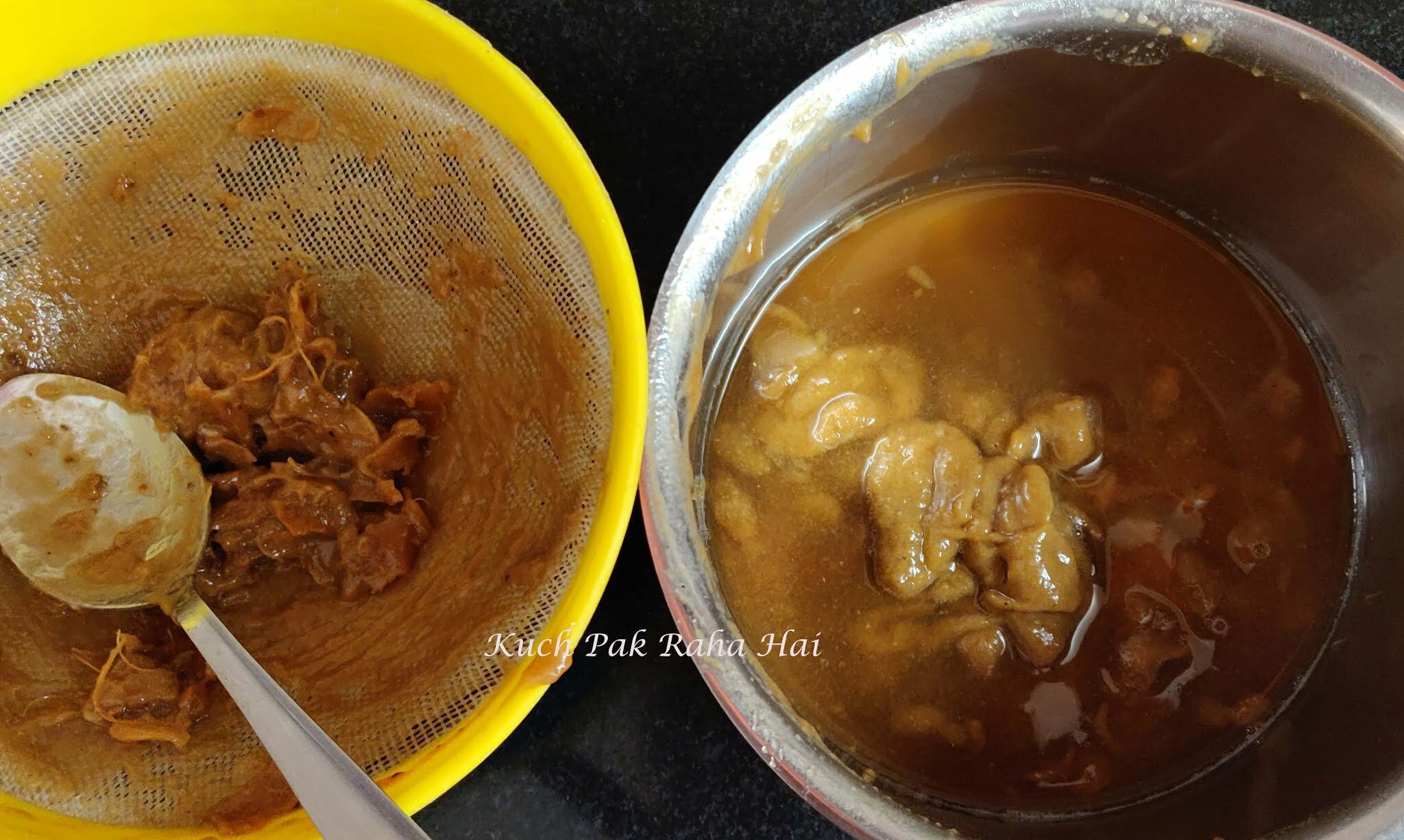 Step 3:
Add powdered jaggery or brown sugar to it. If you don't have either of them you can use white sugar too. Add 4 cups of warm water. You could add normal water too but I am asking to add warm water as sugar gets quickly dissolved in it.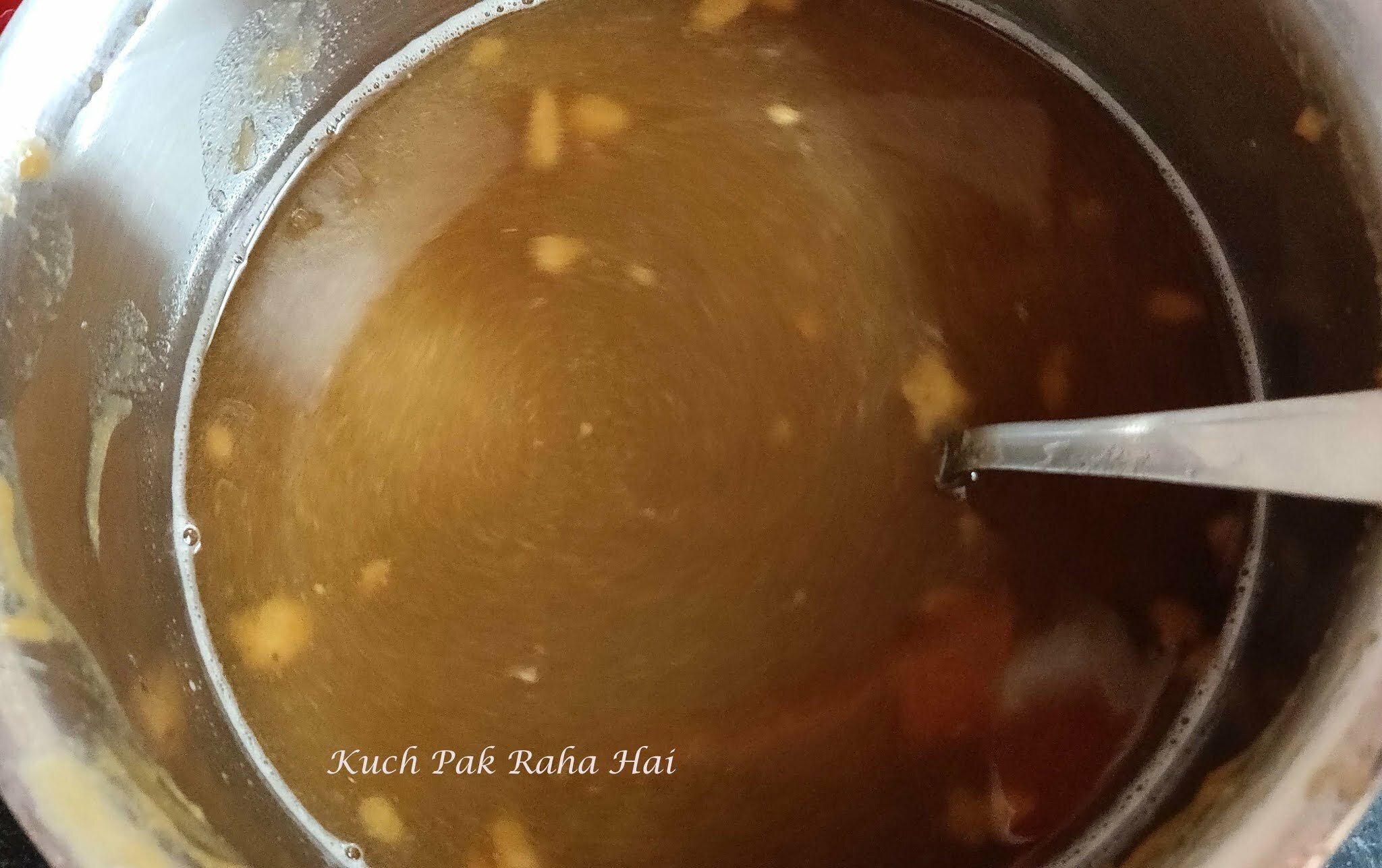 You can even use a hand blender to mix the tamarind pulp and sugar uniformly.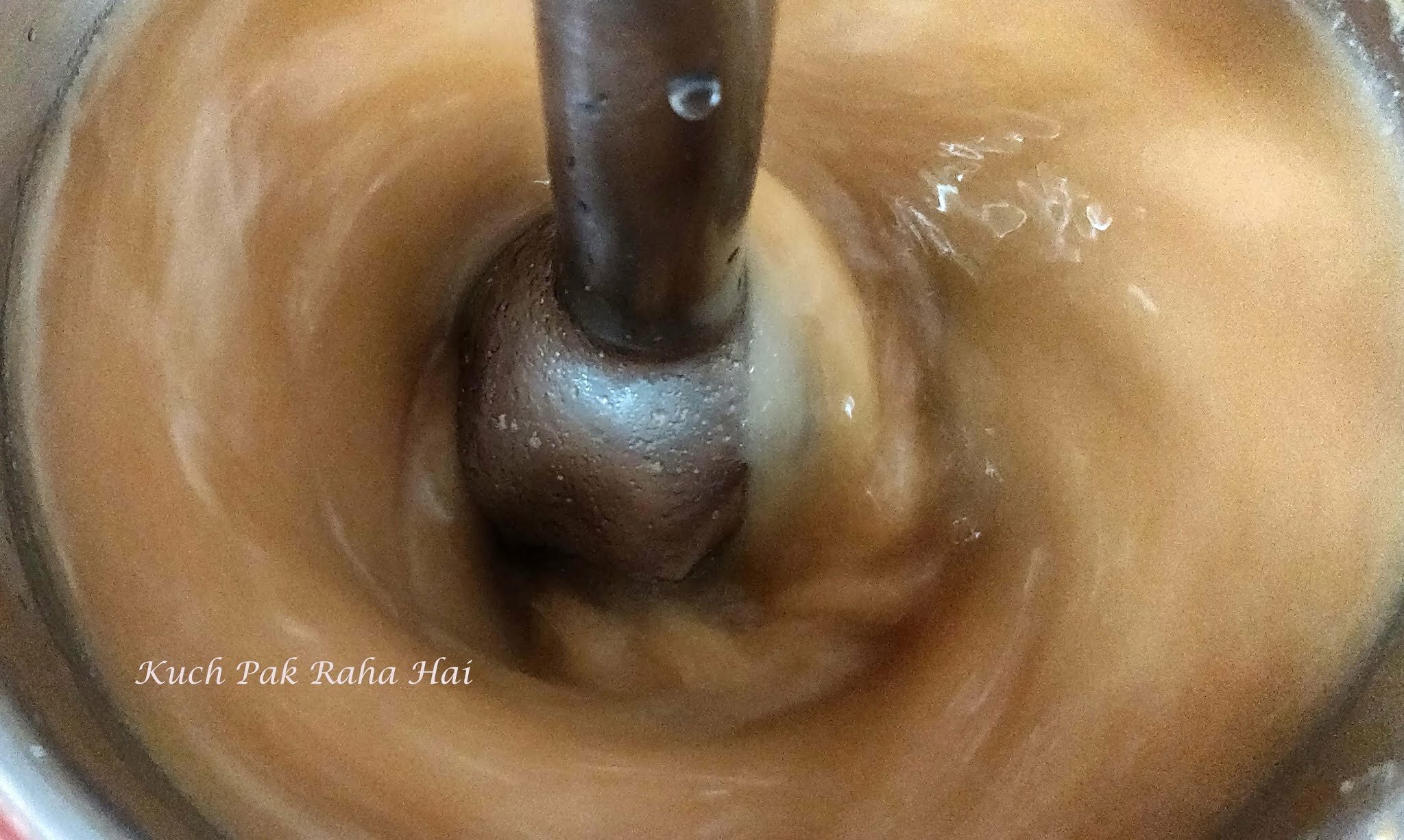 Step 4:
Add salt, black salt, black pepper, roasted cumin and cardamom powder. Mix well. I would advise to taste panna at this stage and adjust the salt or spices little bit as per your taste if required.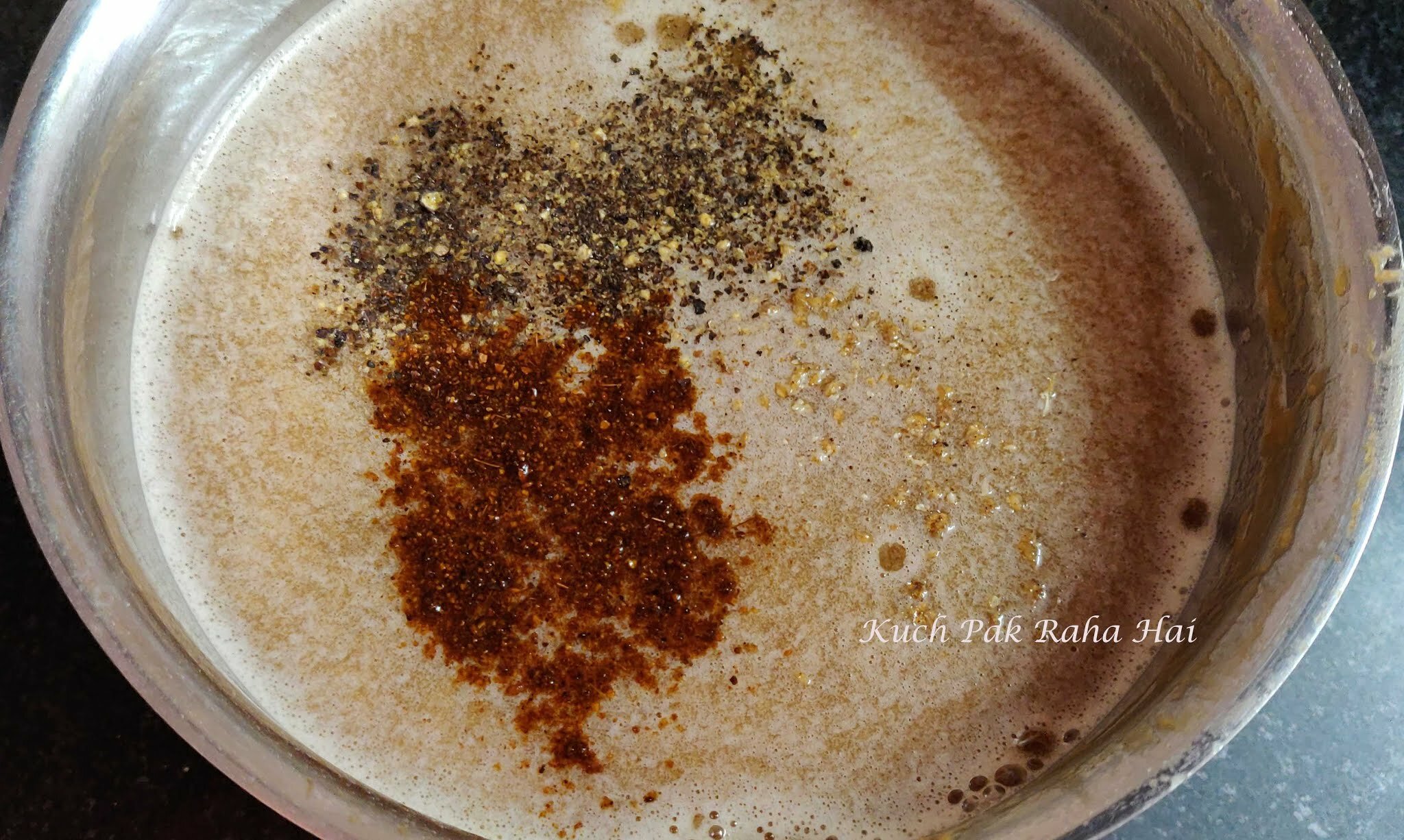 Step 5:
In the end, add chopped mint leaves to it. Save some of the mint leaves to garnish in the end.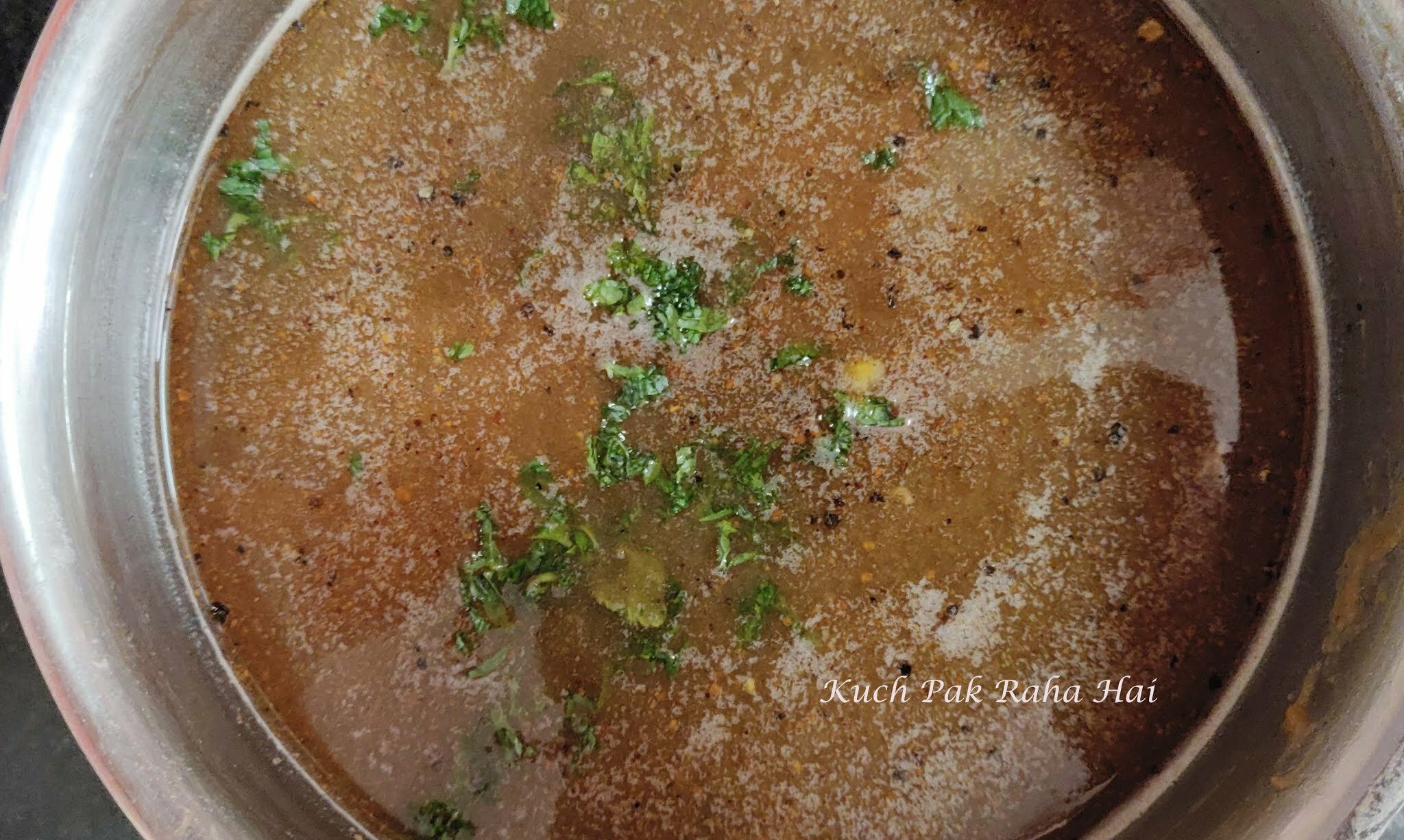 Before serving add some ice cubes in the glass and pour Imli Panna or Amlana over it. Garnish with some fresh mint leaves and enjoy this cool refreshing tangy Tamarind cooler🍹. Cheers !!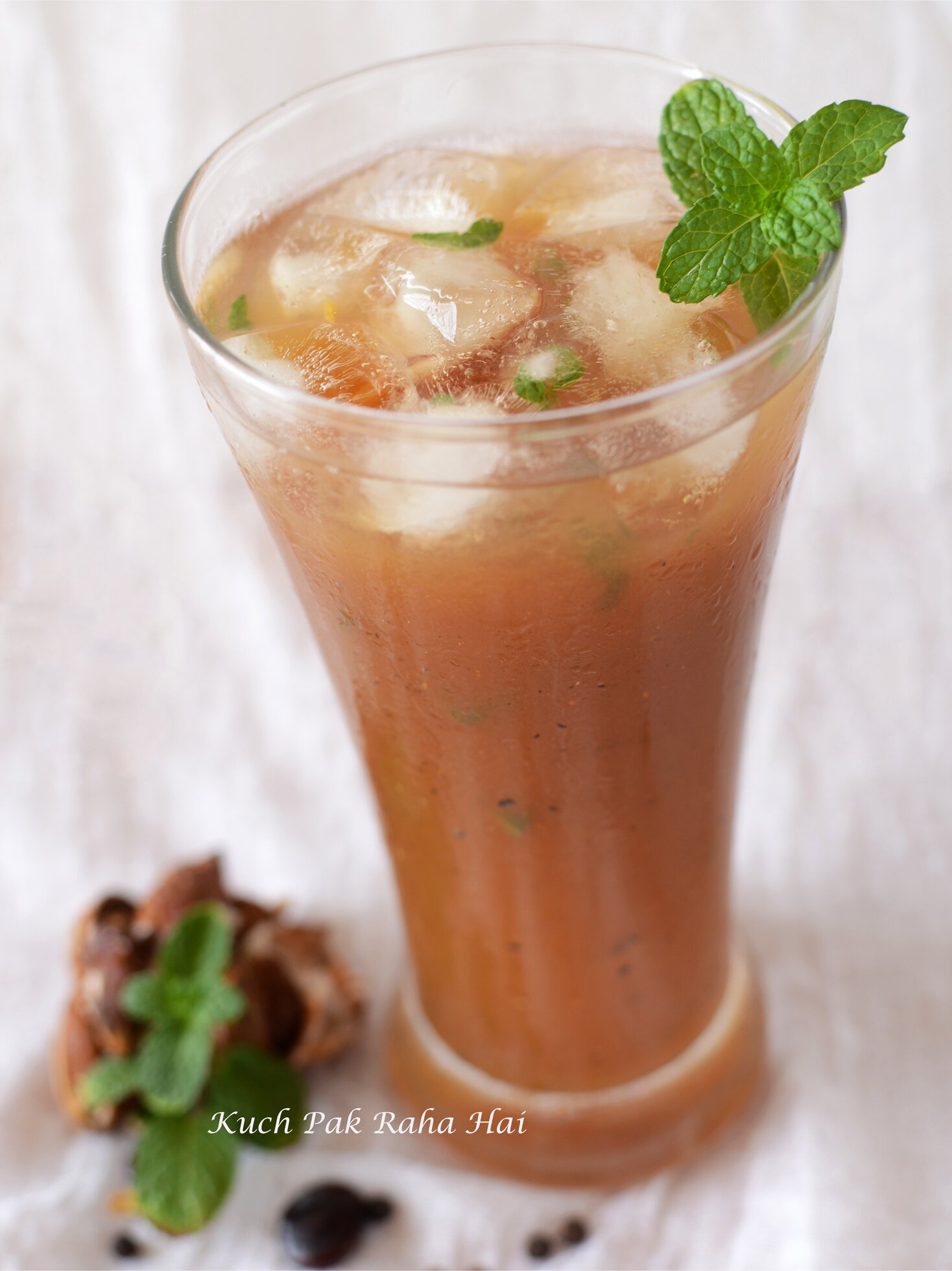 If you try this Imli Panna recipe & share pics on social media, then don't forget to tag on Facebook or Instagram or use #kuchpakrahahai.
Let's stay connected
Facebook | Instagram | Pinterest| Youtube