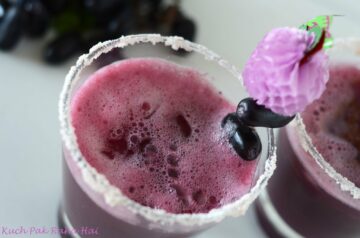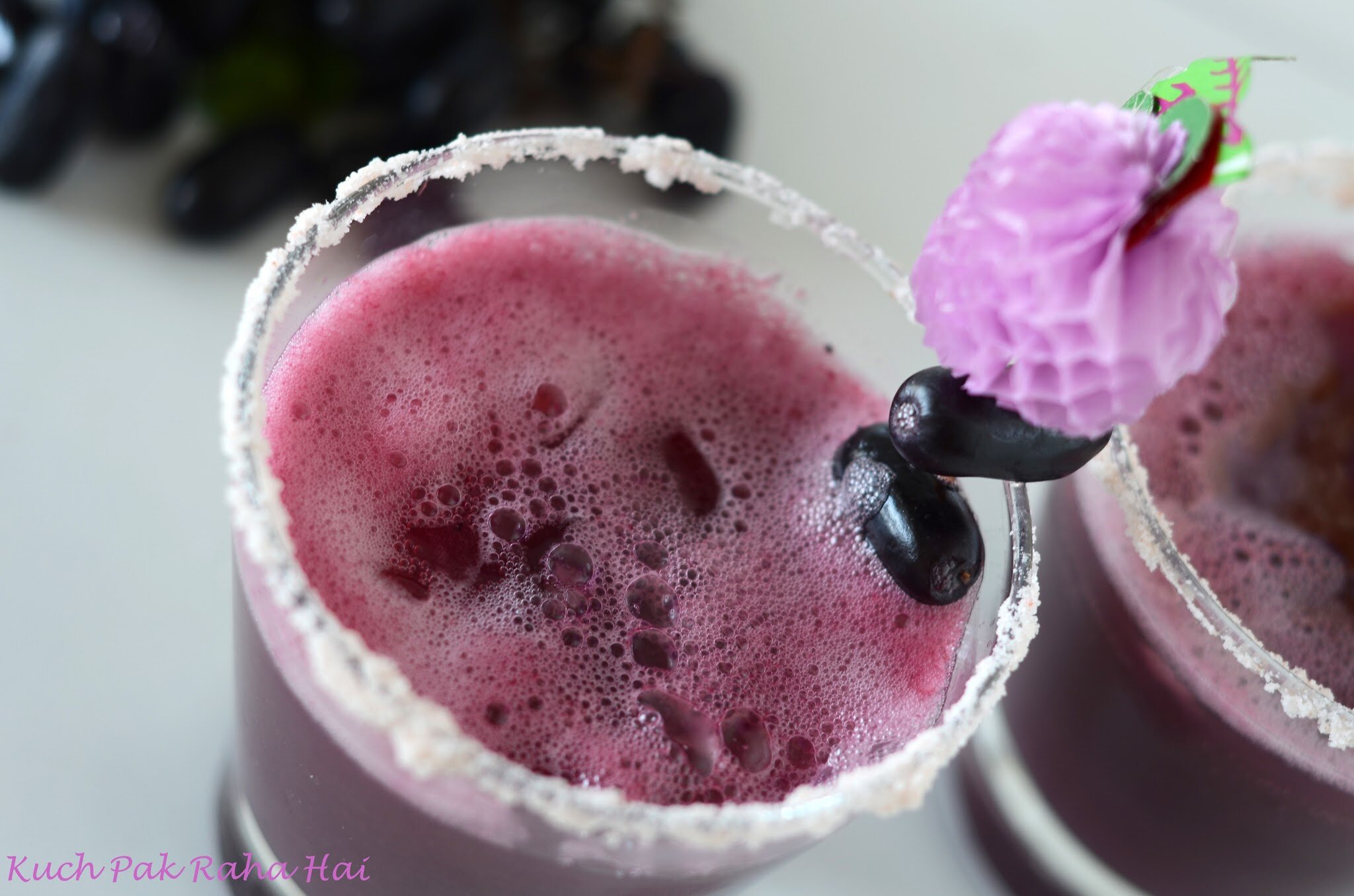 Black Grape Juice Mocktail is a refreshing zingy drink made using freshly squeezed black grapes. This drink is a real crowd pleaser because of its rich vibrant purple colour and tastes amazing too.
For making this drink, seedless variety of grapes are used which are elongated in shape. As I get plenty of sweet black grapes in Hyderabad (India) in winter season, this drink has become my recent favourite.
Without a doubt as we all know fruits are really good for health, the black grapes make no exception. They are rich source of vitamin C, antioxidants and fibre. Instead of having carbonated drinks or sugar laced fruit juices, extracting fresh fruit juices at home is a far better option. You can extract fresh black grape juice at anytime of the day, dilute it with water in 2:1 ratio and you are good to go. Below I have shown step by step method of how grape juice can be extracted and that too in few minutes.
As I am sharing the recipe for mocktail, I am adding here soda water for the same. You can even add Limca to it.  I am going to apply black salt on the rim of serving glasses as with every sip you get tantalizing flavour of grapes with black salt along with the fizz from soda water. The only thing you must do here it to add the soda water/limca at the time of serving. Do not add it beforehand.
Hope you would enjoy this recipe!! 🙂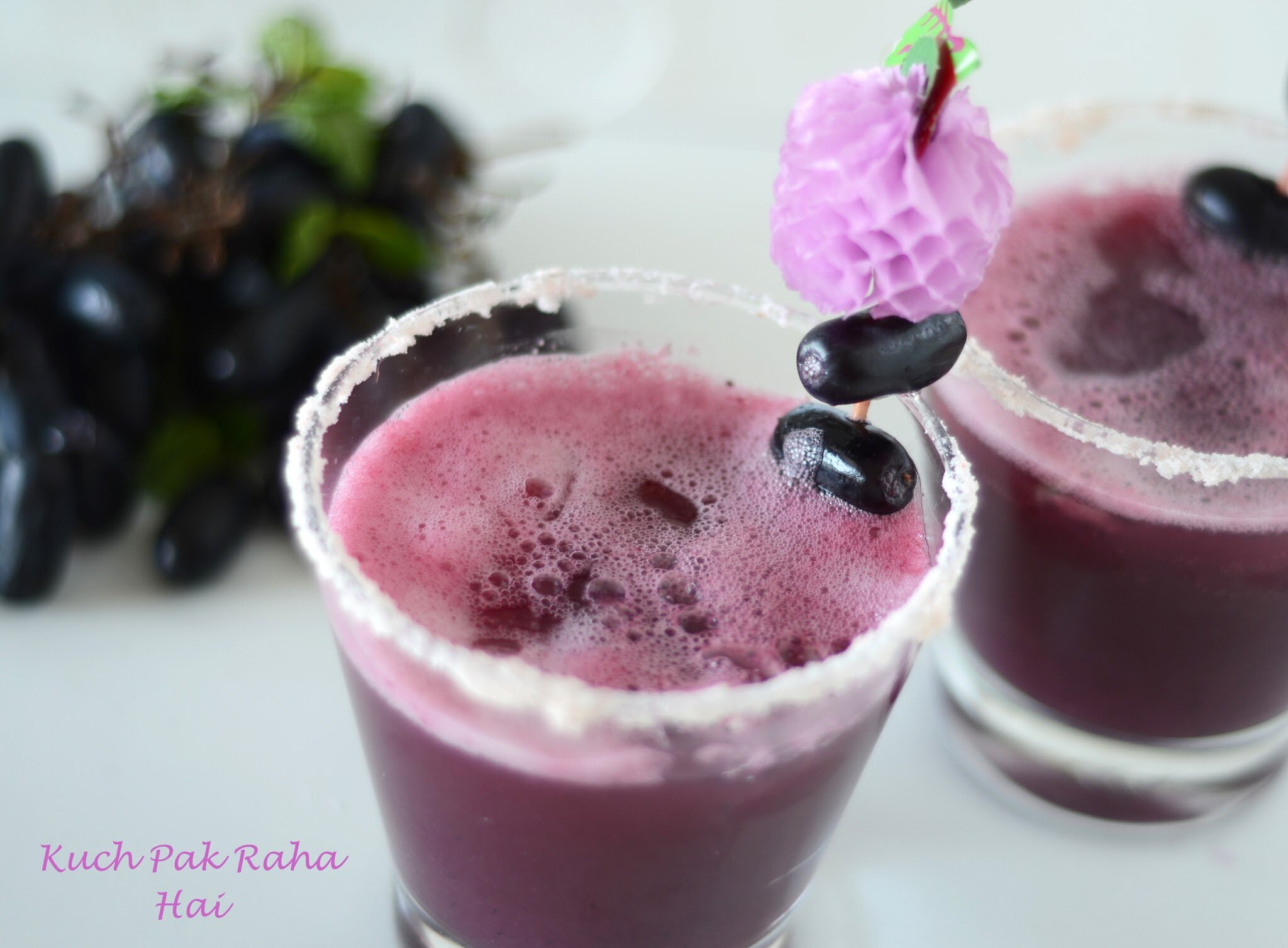 List of Ingredients: (Makes 3-4 servings)
Black grapes – 400 gms
Black salt – 1 tsp
Lemon – 1/2 tsp
Sugar – 2 tsp (optional)
Chilled Soda water-350 ml(approx)
Ice Cubes – 12
For Serving:
Water – 1/4 cup
Black Salt-2 tsp
Notes:
1. Taste the grapes once. Add sugar if the grapes are less sweet or sour. You can adjust the quantity as per your taste.
2. Instead of water you can add any clear soft drink too like limca or sprite. If you are using soft drink don't add any additional sugar as soft drinks already have high sugar.
3. In case you are making it for hot weather, feel free to add a scoop of vanilla ice cream.
4. If you making it for kids and don't want to use soft drink or soda water, just add water.
Steps To Prepare:
Step 1:
Wash black grapes thoroughly in running water. Leave them dipped in water for some time so that all the chemical coating and dust is washed off.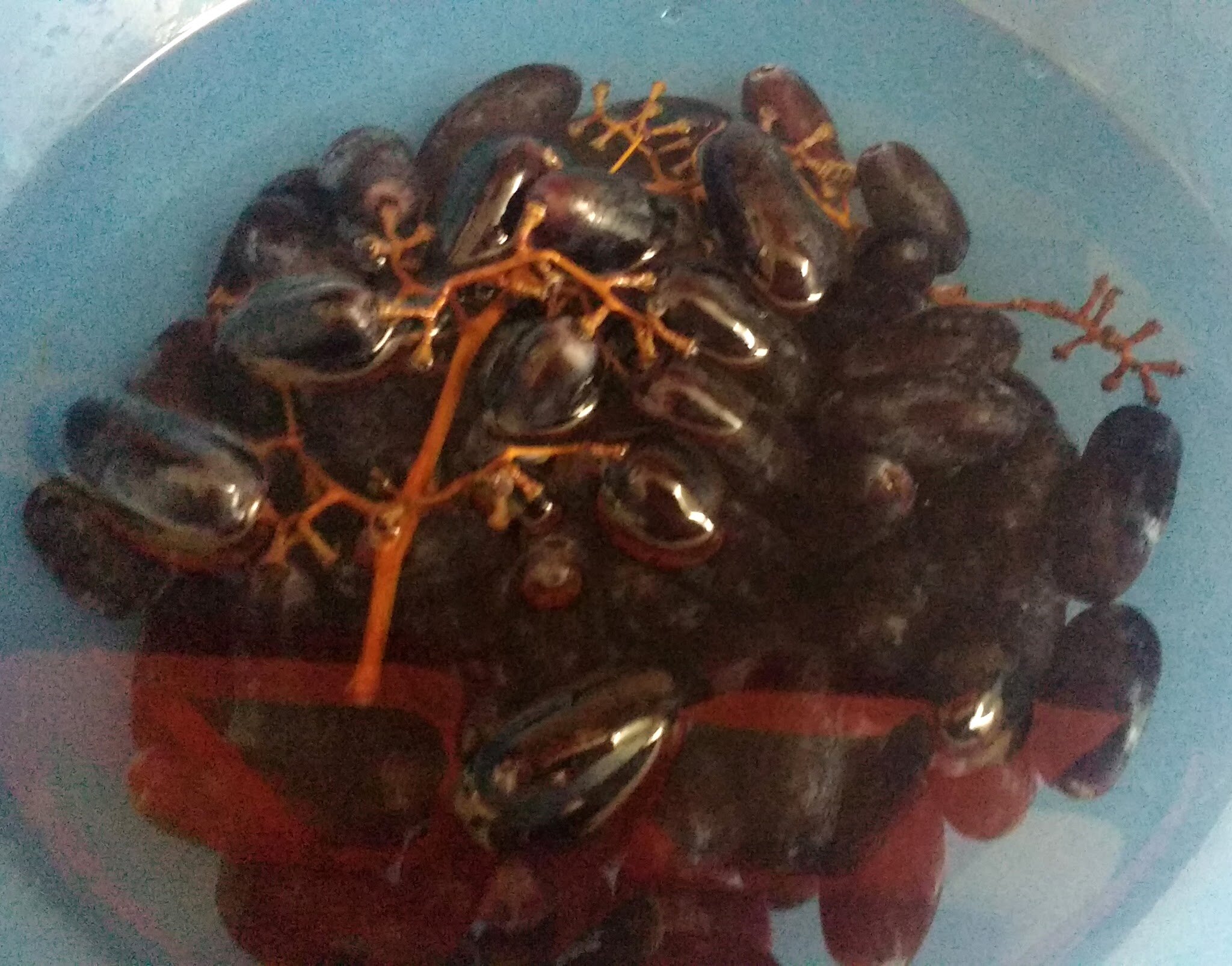 Step 2:
Pull all the grapes from the stems and add it in mixer or food processor jar. Add black salt, lemon and sugar. Adding sugar is optional. Taste one the grapes and if they are sweet enough you can skip the sugar.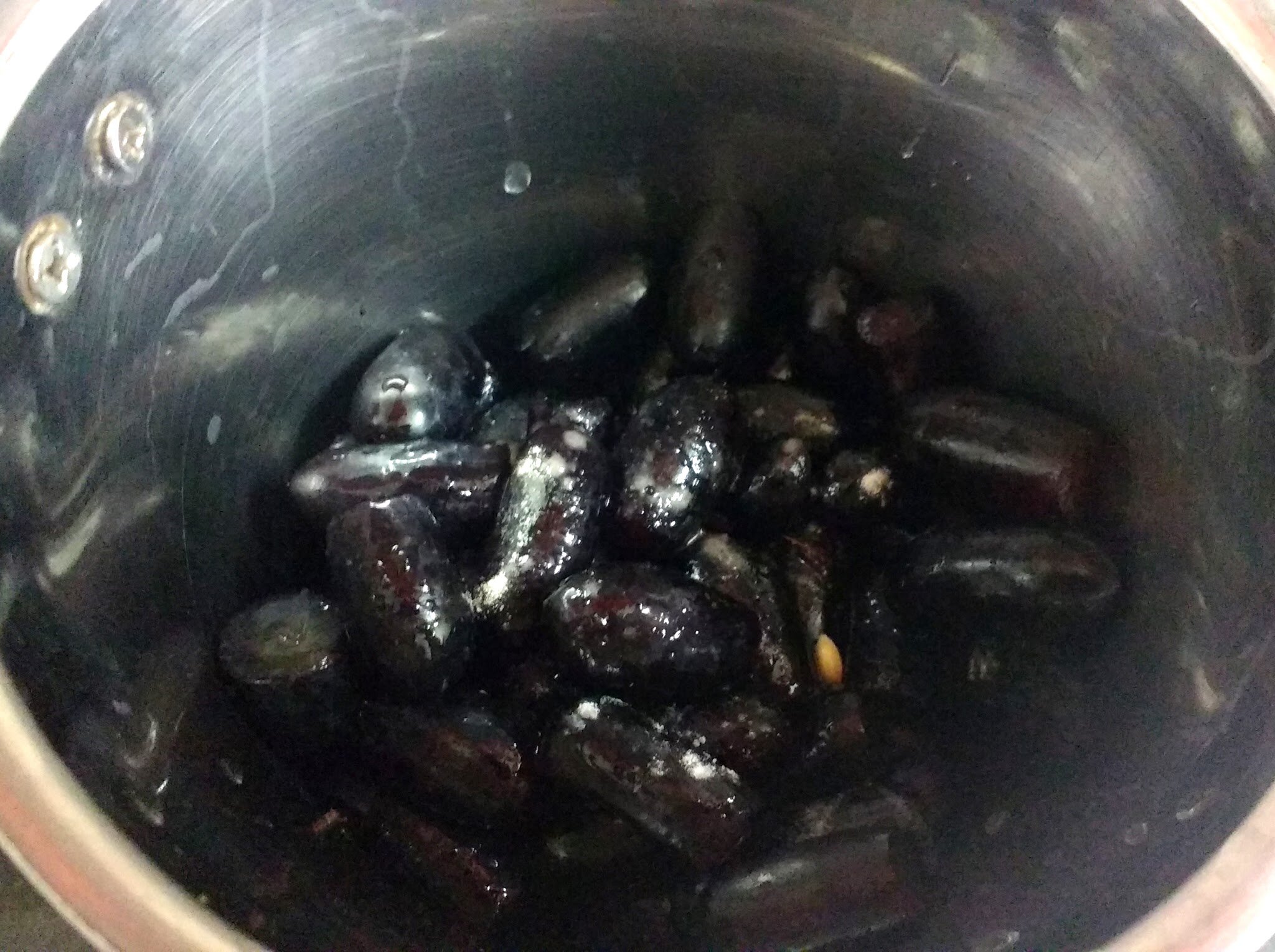 Step 3:
Blend well all the grapes well as shown in the image below. Make sure no pieces are left. You can also check this with the help of a spoon.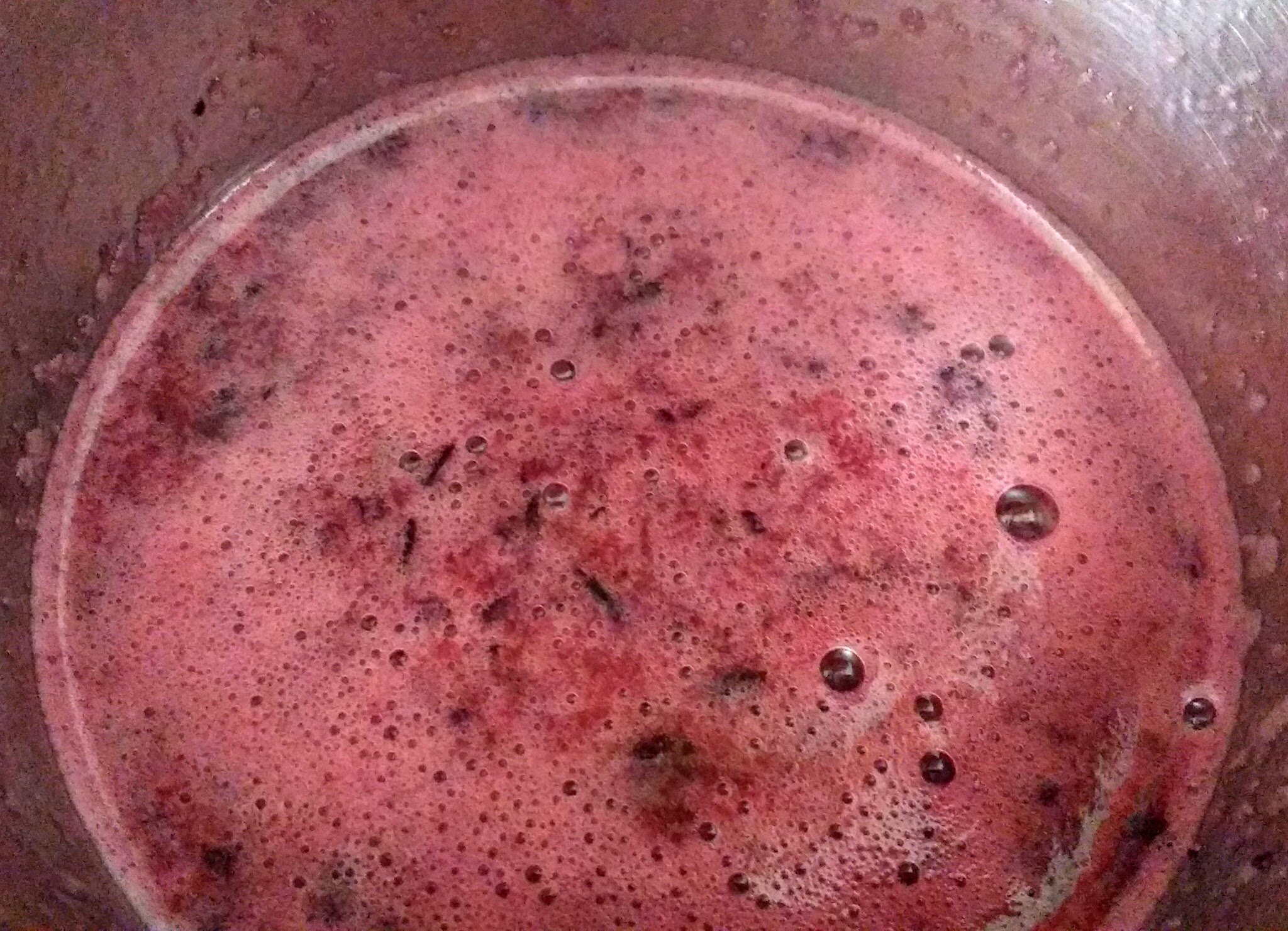 Step 4:
Sieve the blended grapes through a colander. With the help of a spoon, gently crush the pulp so that remaining juice is extracted. This step is necessary to filter out the peel of grapes.

Keep the extracted juice aside.
Step 5:
In this step we are going to prepare the glass for serving. Take two quarter plates. In one plate pour the water and in another spread black salt.
Dip the rim of the serving glass in water plate and then in the plate with black salt.

Step 6:
Add ice cubes and pour extracted grape juice in the glasses.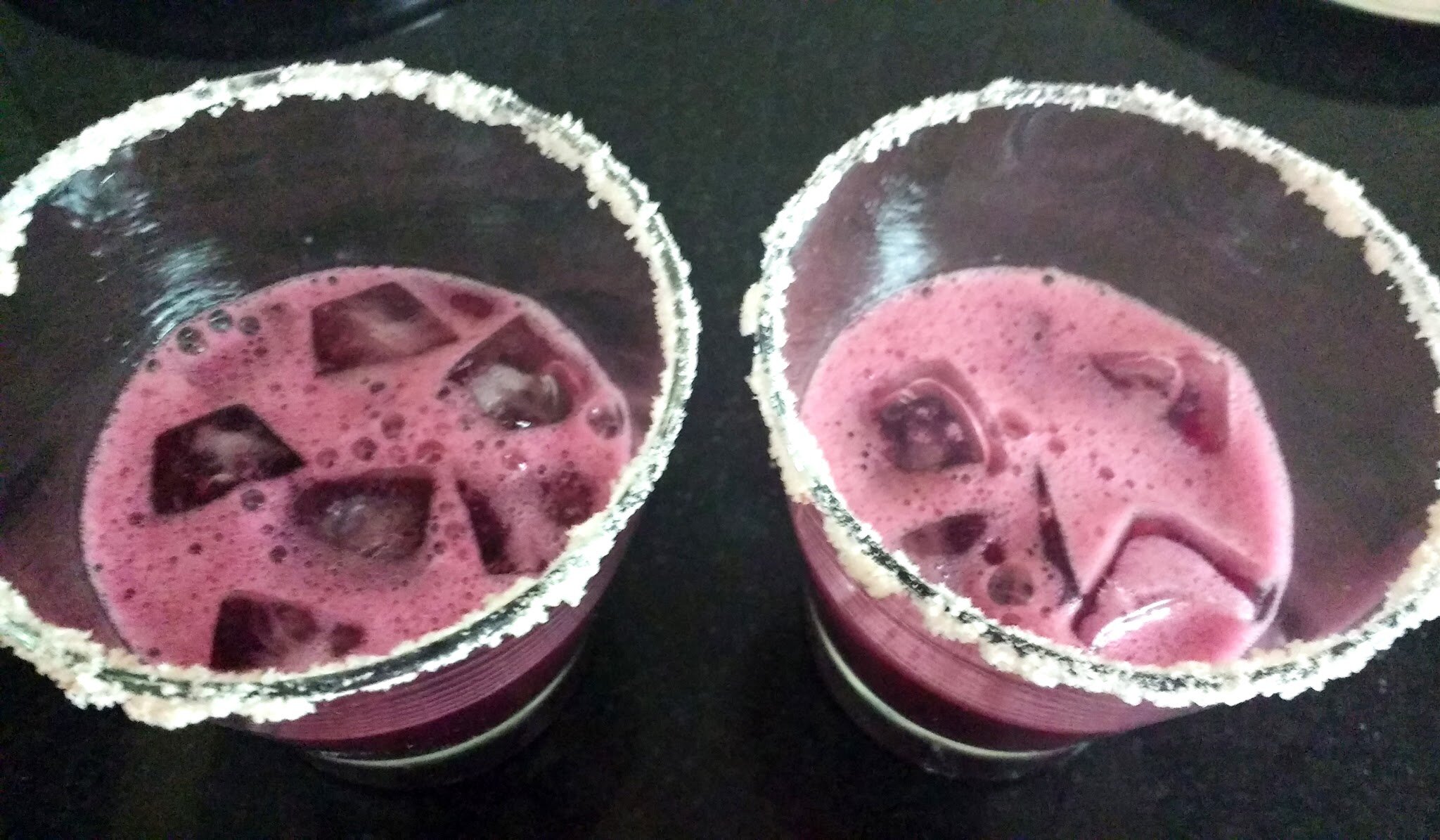 Step 7:
In this step you have three options to add. You can add either chilled soda water, clear soft drink or water. In case you want the drink to remain healthy or if you are making it for kids, add water.
Enjoy chilled refreshing Black grape juice Mocktail. Cheers!! 🙂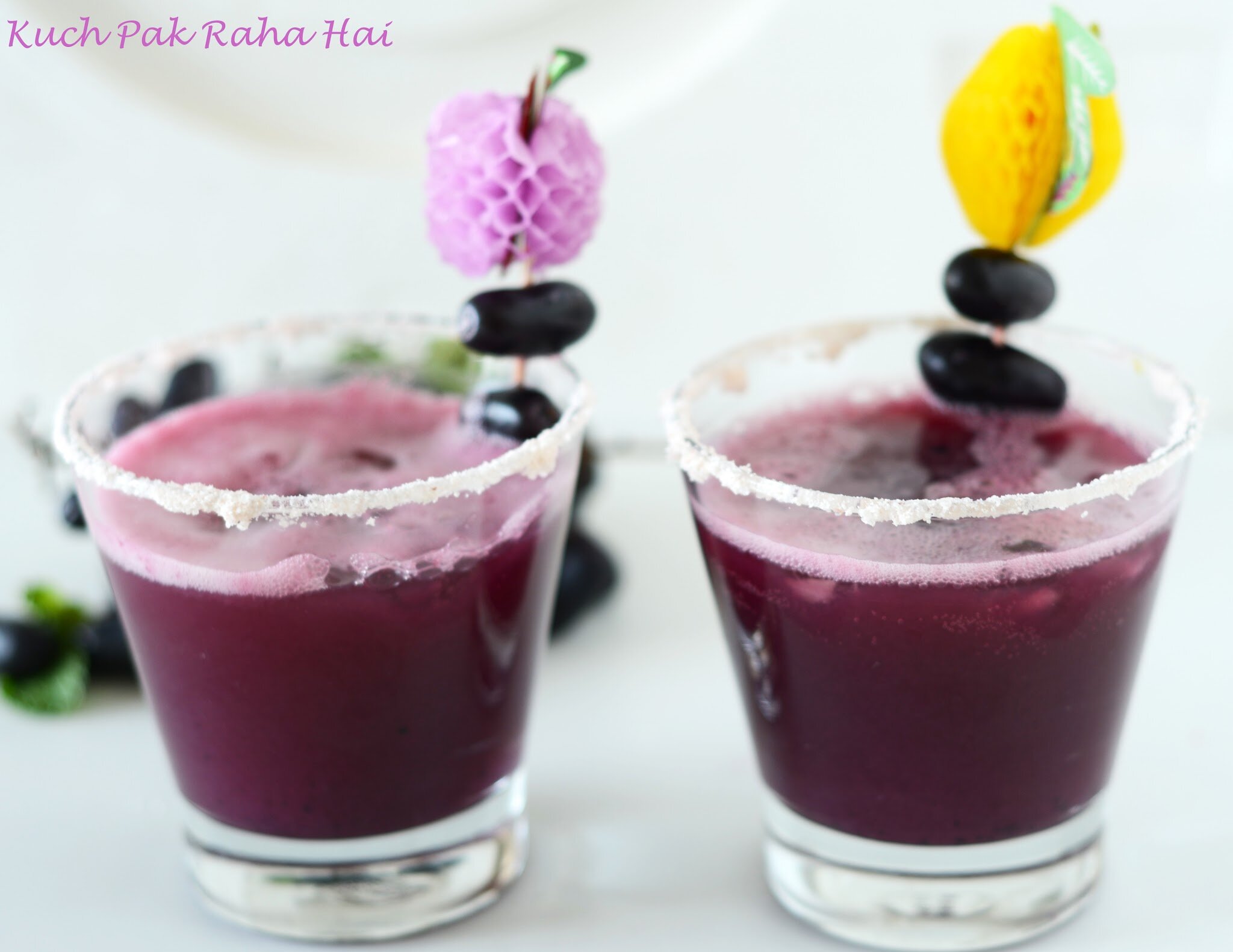 Other chilled beverage recipes you might like:
If you try this recipe & share pics on social media, do tag us or use the hashtag #kuchpakrahahai to get featured.
Let's stay connected