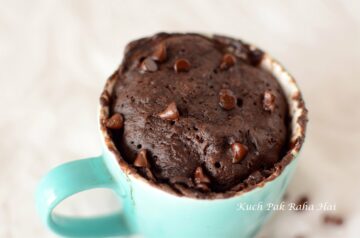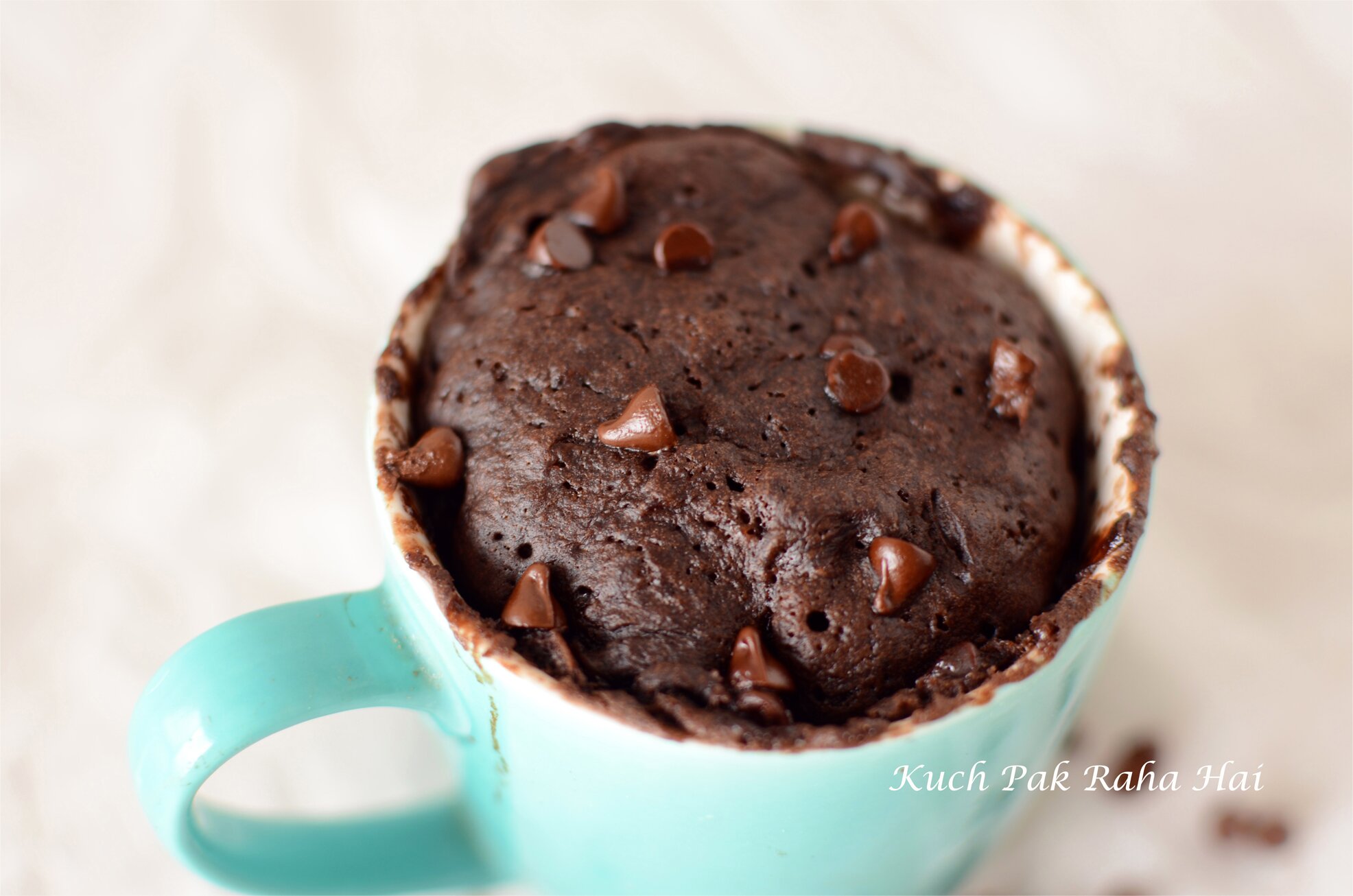 "Microwave Mug cake" is an easy & quick way to make cake in microwave oven with negligible cooking time. This soft gooey eggless chocolate mug cake is made in microwave and that too in just 2 minutes. It can be made with easily available ingredients at home.
In this post I am going to share ooey gooey melt in the mouth Chocolate Mug cake recipe that can be made in microwave in just 2 minutes. The recipe is Eggless and uses only those ingredients which are generally available at home like milk, curd, APF(Maida) & sugar etc.
This chocolate mug cake instantly satisfies your sugar craving without the hassle of baking an entire chocolate cake. Perfect to make as late night dessert or for kids who often keep weird food demand at off timings.
Earlier I had shared Eggless Chocolate Cake recipe which could be made in a Pressure cooker or Oven. If you are in mood to make a full fledged cake then do check out its recipe 😊🎂
Please follow the exact proportions as mentioned in the recipe below and I am sure you will get perfect mug cake in first time only. It takes 1 minute to mix all the ingredients and 2 minutes microwave time and in total 3 minutes you get ooey gooey moist chocolate mug cake😍😛.
Include some chocolate chips or chopped chocolate pieces to amplify the chocolaty flavour. I have used Olive oil in the mix. You can use sunflower oil or any other oil which is odourless & tasteless. Please consume the cake after preparation and do not keep it for long as mug cake are meant for immediate consumption. The quantity of sugar can be adjusted as per your own taste.
Also, while measuring the flour or baking powder, use levelled spoons. I have shown this in youtube video also. Do not heap the flour or rising agents as this disturbs the proportions in recipe.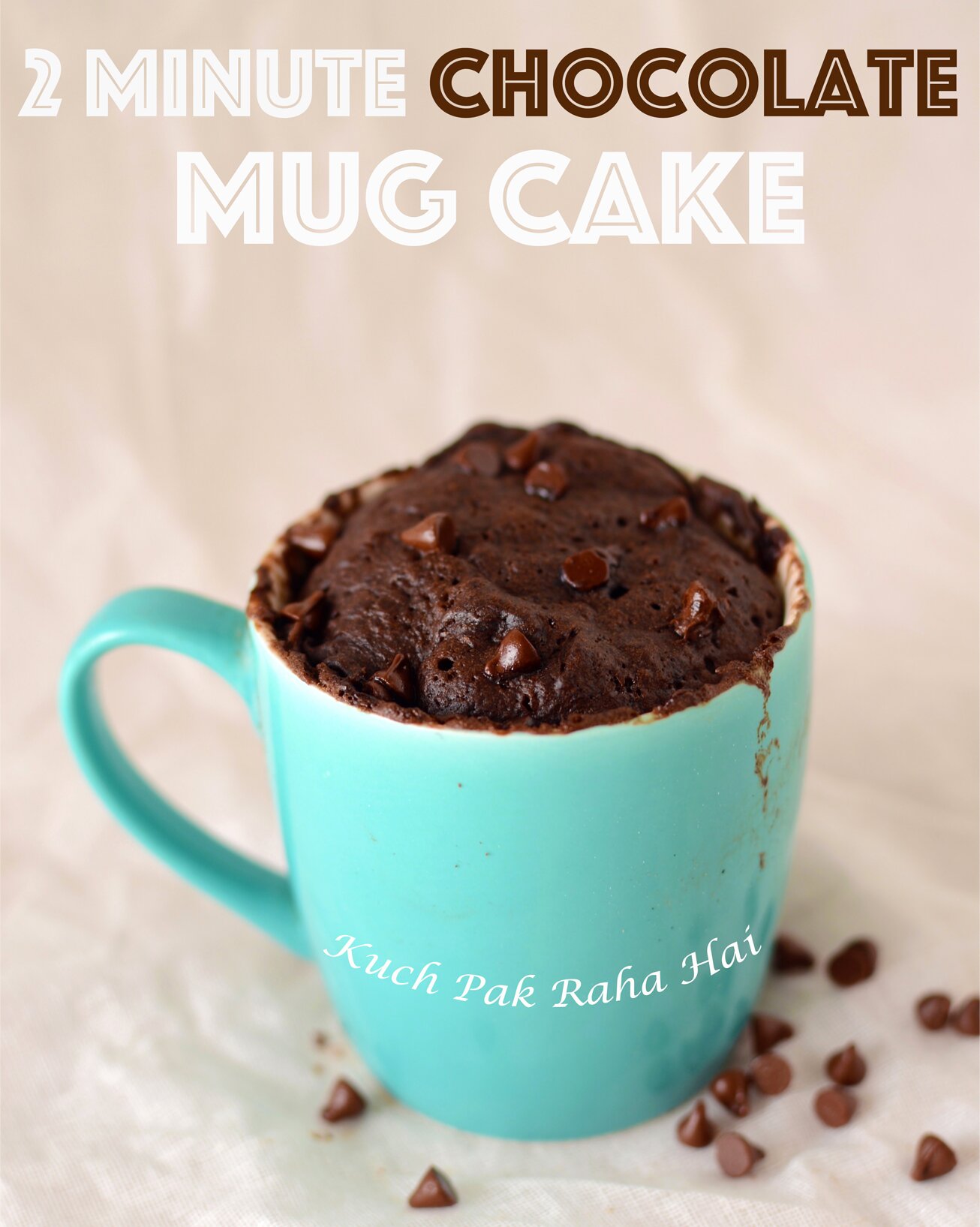 Below is the youtube video for the same recipe. Do subscribe to the channel if you like it 🙂
Youtube Video :
More easy microwave mug cake recipes:
Ingredients: (Serves 1)
All Purpose Flour (Maida) – 4 tbsp
Cocoa Powder-1 tbsp
Sugar*- 1 to 2 tbsp
Salt- A pinch
Baking Powder- 1/4 tsp
Baking Soda- A pinch
Olive Oil-2 tbsp
Milk-2 tbsp
Yoghurt (Curd)- 2 tbsp
Choco chips- 2 tsp (For garnishing)
*You can adjust the sugar as per your taste
Steps to prepare:
Step 1:
Take APF or maida and cocoa powder in a mug. While measuring take levelled spoons and not heaps of flour.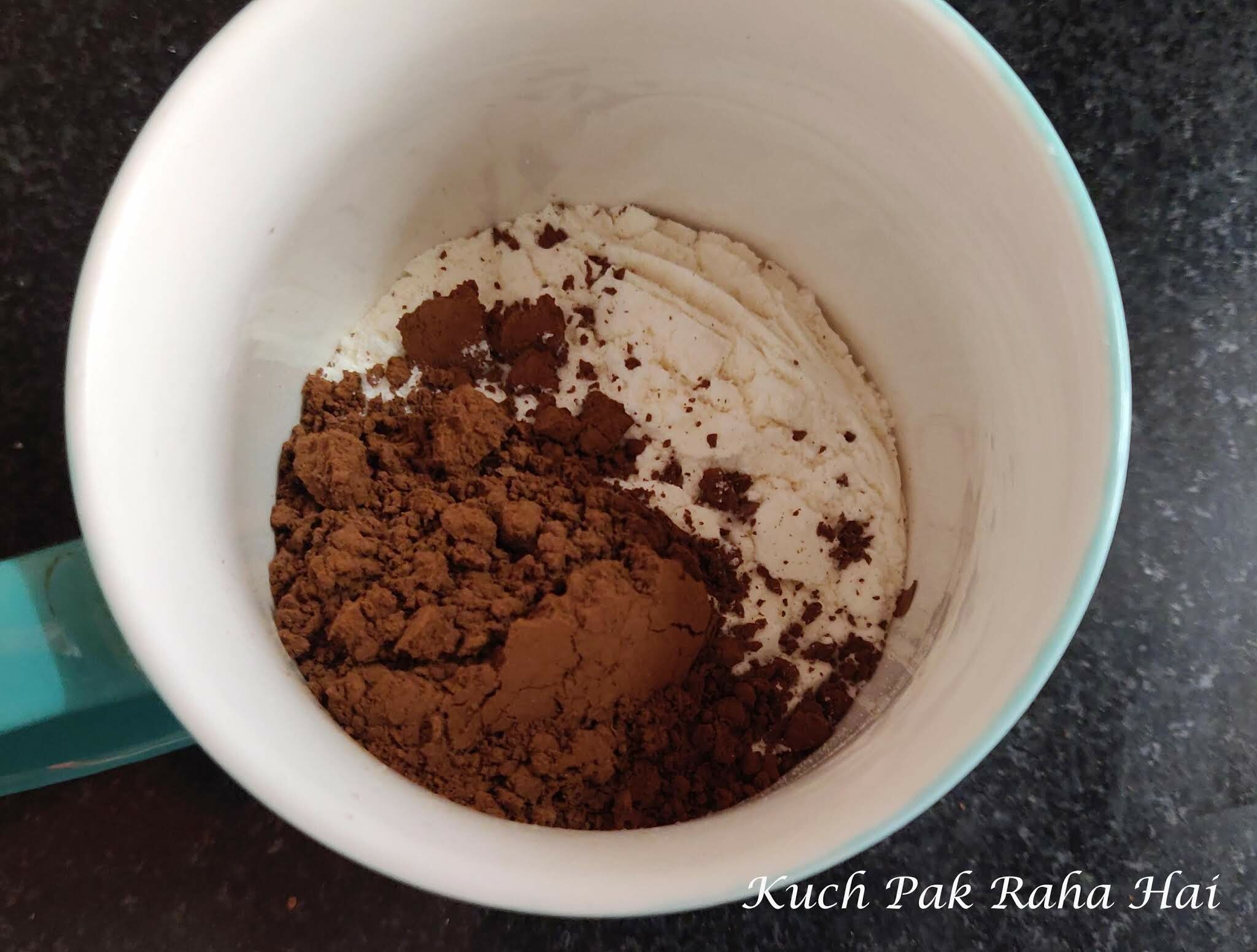 Step 2:
Add sugar, salt, baking powder and baking soda to the above.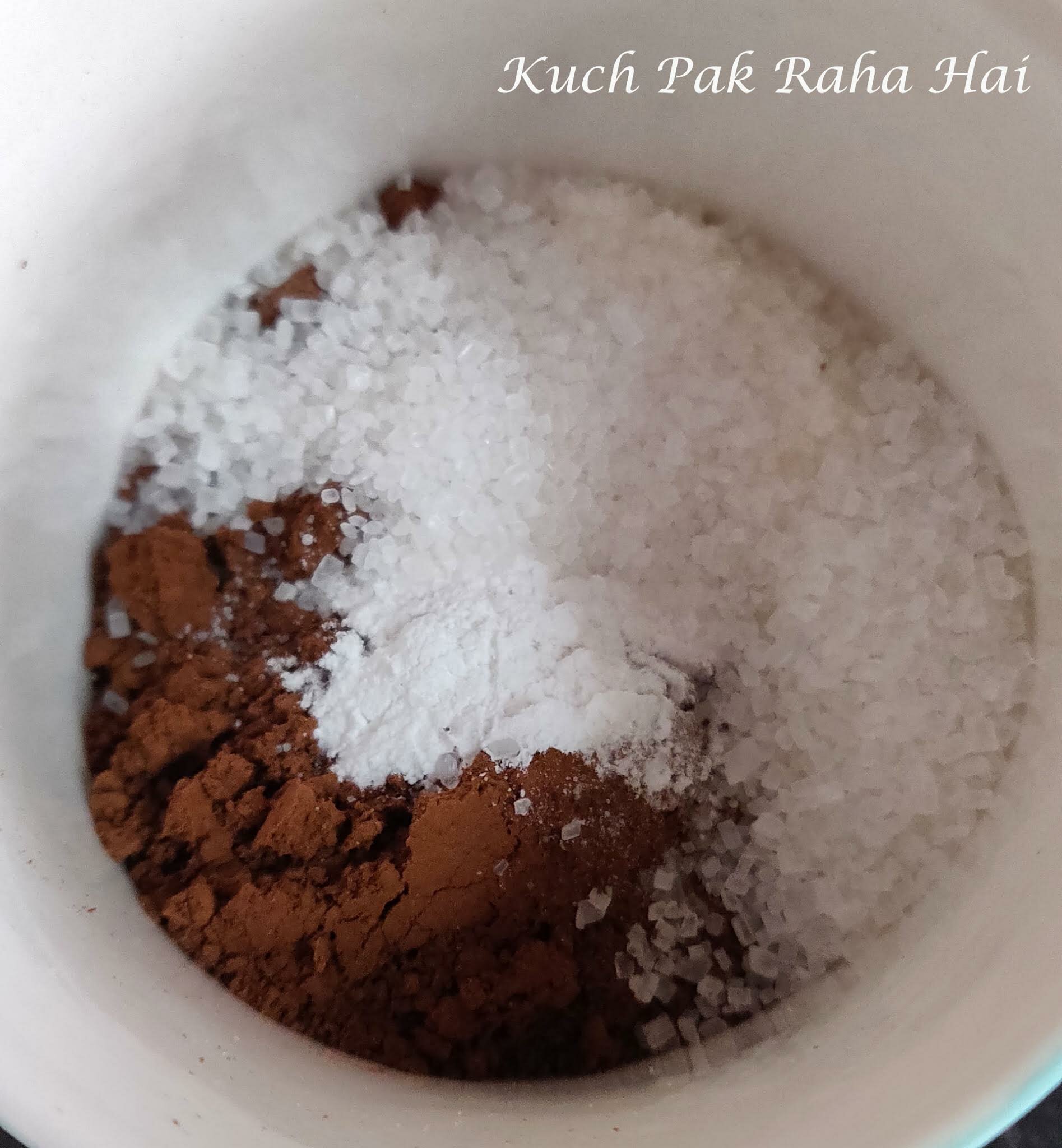 Mix well with a spoon so that all dry ingredients are combined well.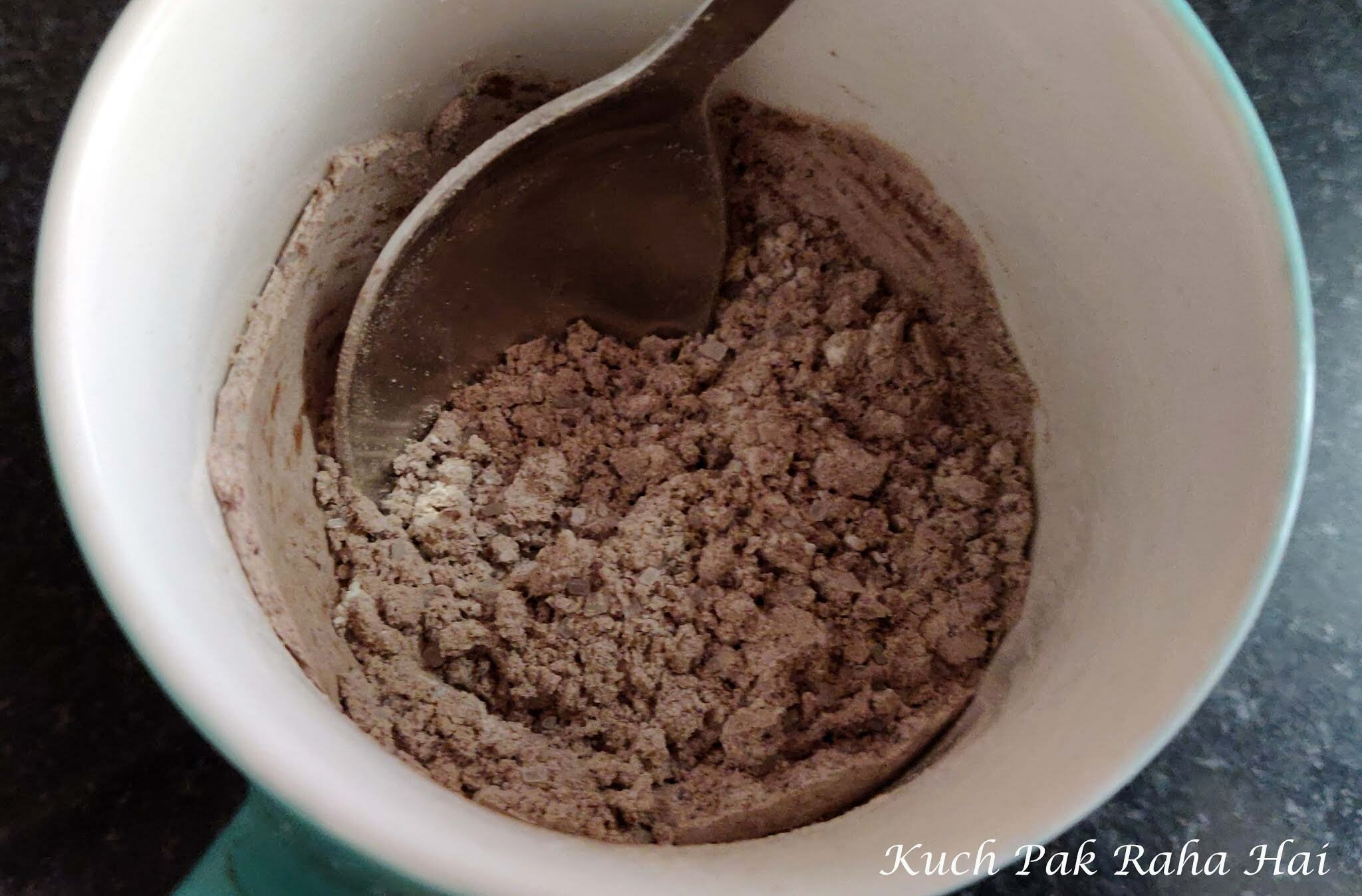 Step 3:
Add all the wet ingredients i.e. olive oil, milk and curd to the above mixture.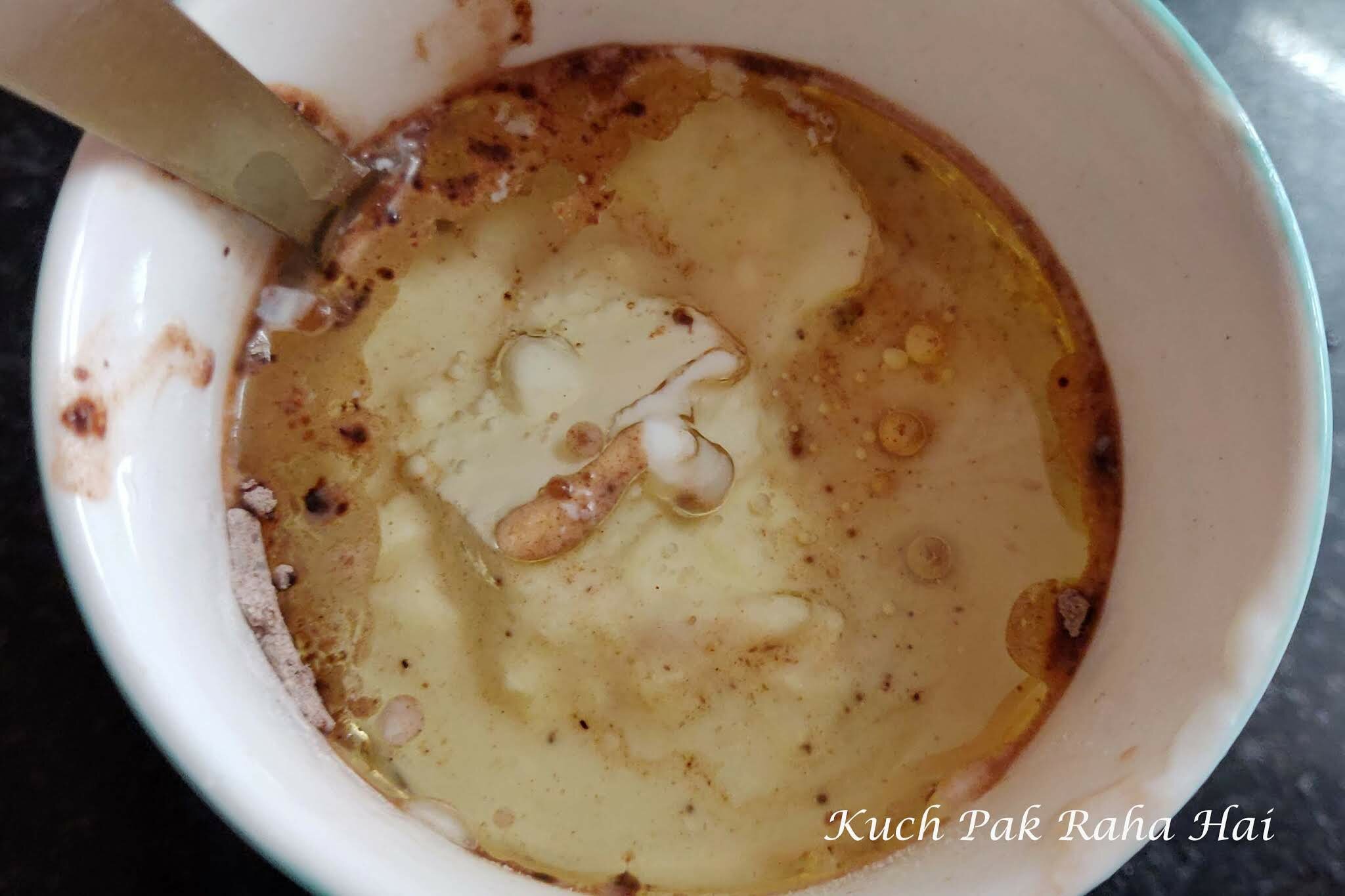 Mix well so that no lumps are left behind.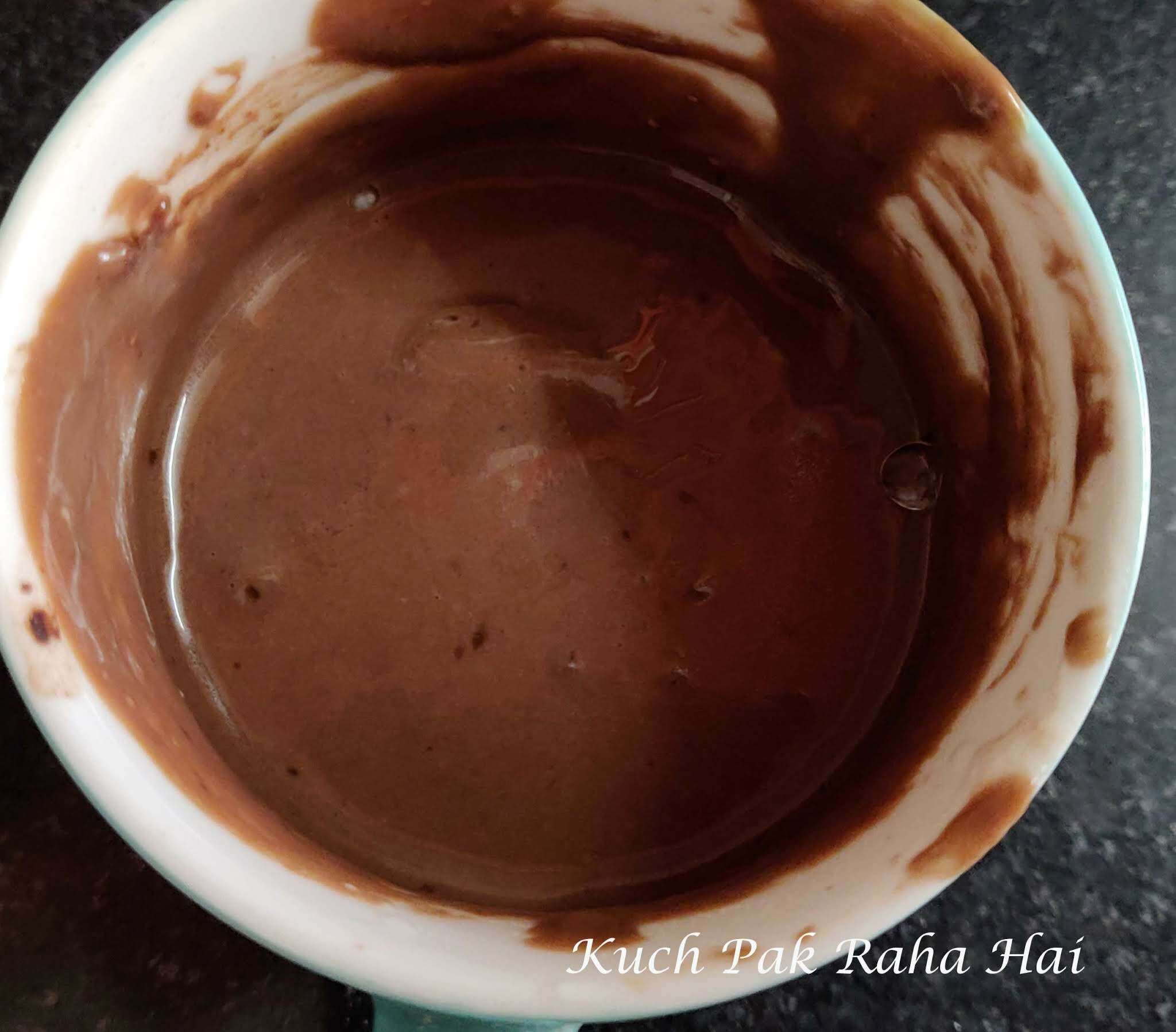 Step 4:
Garnish with some chocolate chips in the end.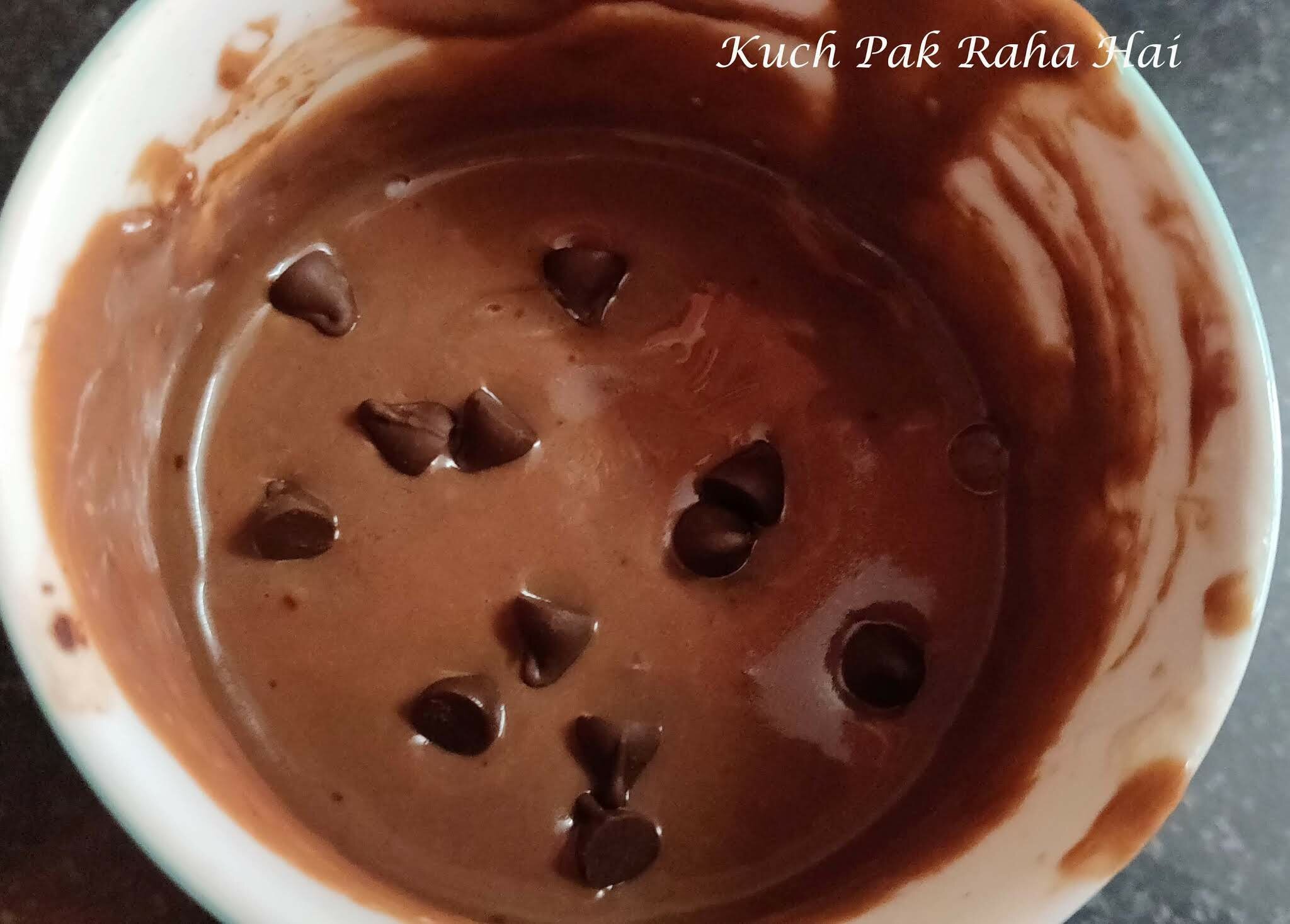 Step 5:
Microwave on full power for 2 minutes. Check with a toothpick once, the batter should not remain wet. My microwave cooks this recipe in exact 2 minutes, however if it does not cook completely, microwave it in bursts on 10 seconds.
Yummy delicious warm 2-minutes chocolate mug cake is ready👌🍫!!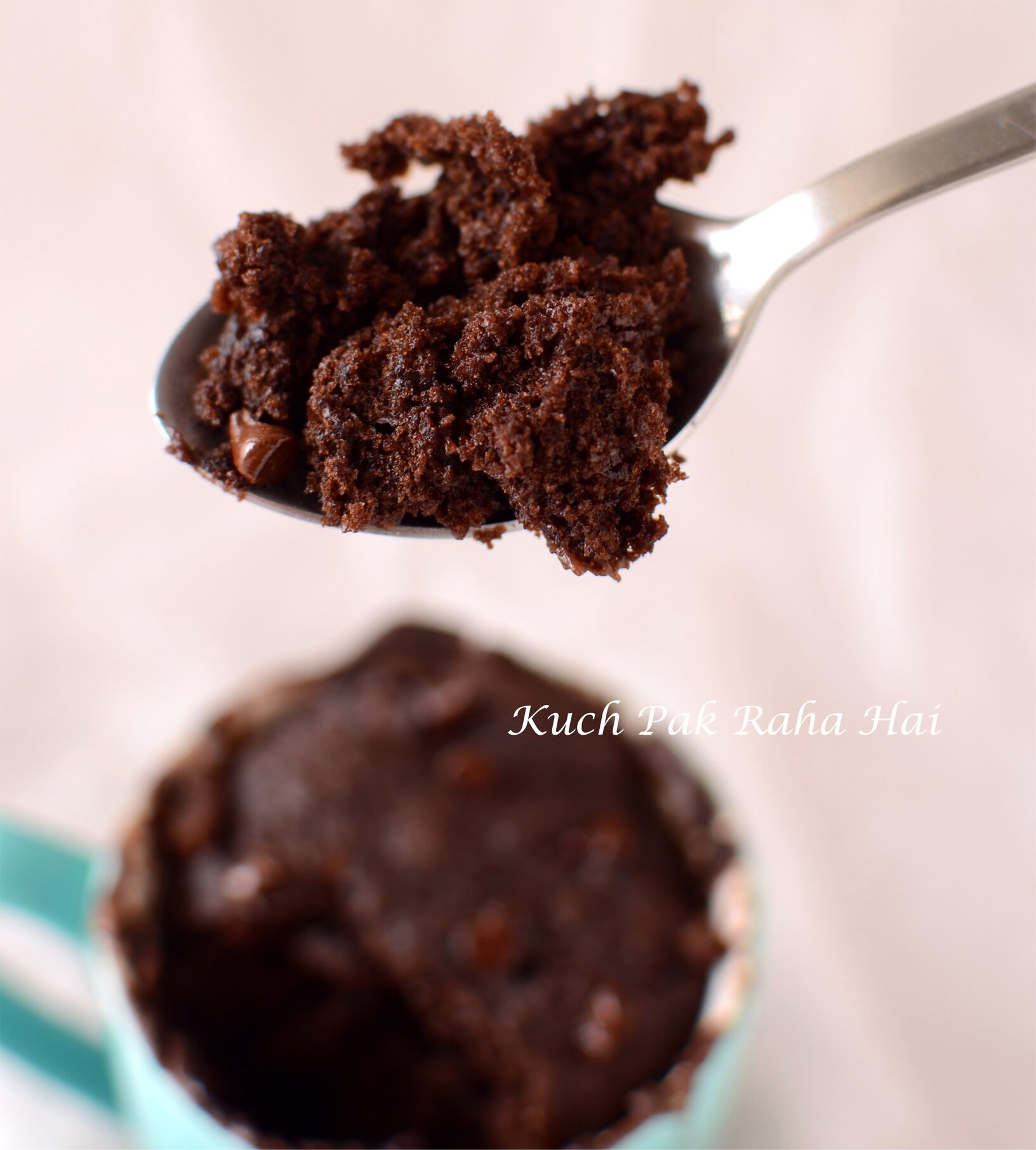 If you try this microwave chocolate mug cake recipe and share pics on social media, then do tag us on Facebook or Instagram. Your suggestions & feedback are valuable to us.
Bon Appetit!!
Let's stay connected
Facebook| Instagram| Pinterest| Youtube