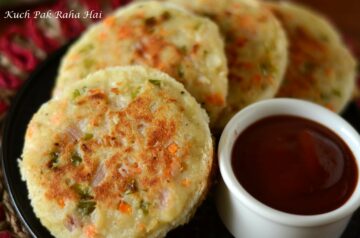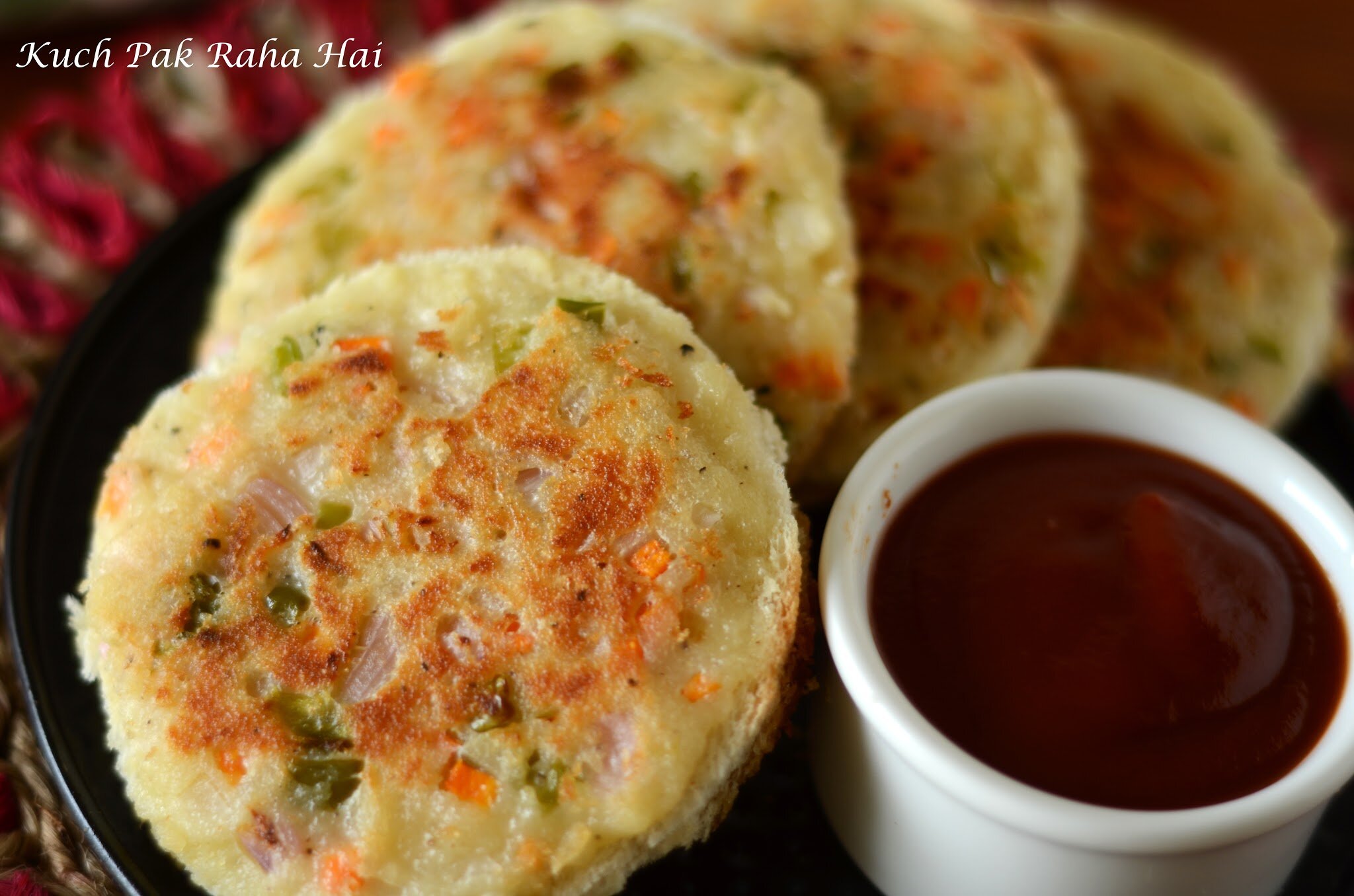 Semolina Toast is a delicious toast made by spreading mixture of semolina & veggies on a bread slice and then roasting on a pan till brown & crisp. Semolina is called 'Rava' or 'Sooji' in hindi.
Today I am going to share Semolina toast recipe which is not only easy to make but also really quick too. The entire preparation and cooking time takes 15-20 minutes. It is a really good option for having in breakfast or giving in kids tiffin. They can also be made as evening snack for munching along with your tea or coffee.
The Sooji Toast recipe is a healthy and kids friendly recipe. It contains the goodness of semolina or sooji along with fresh vegetables which are full of fibre and vitamins. Brown bread, multi grain bread, sandwich bread or any type of bread slice can be used for making this toast.
I have used carrots, capsicum and onion today in preparing the mixture but otherwise I use whatever vegetables are available with me at home that day. Other vegetables which can be added are sweet corn, green peas, red or yellow capsicum and broccoli etc. You can adjust the spices as per your taste.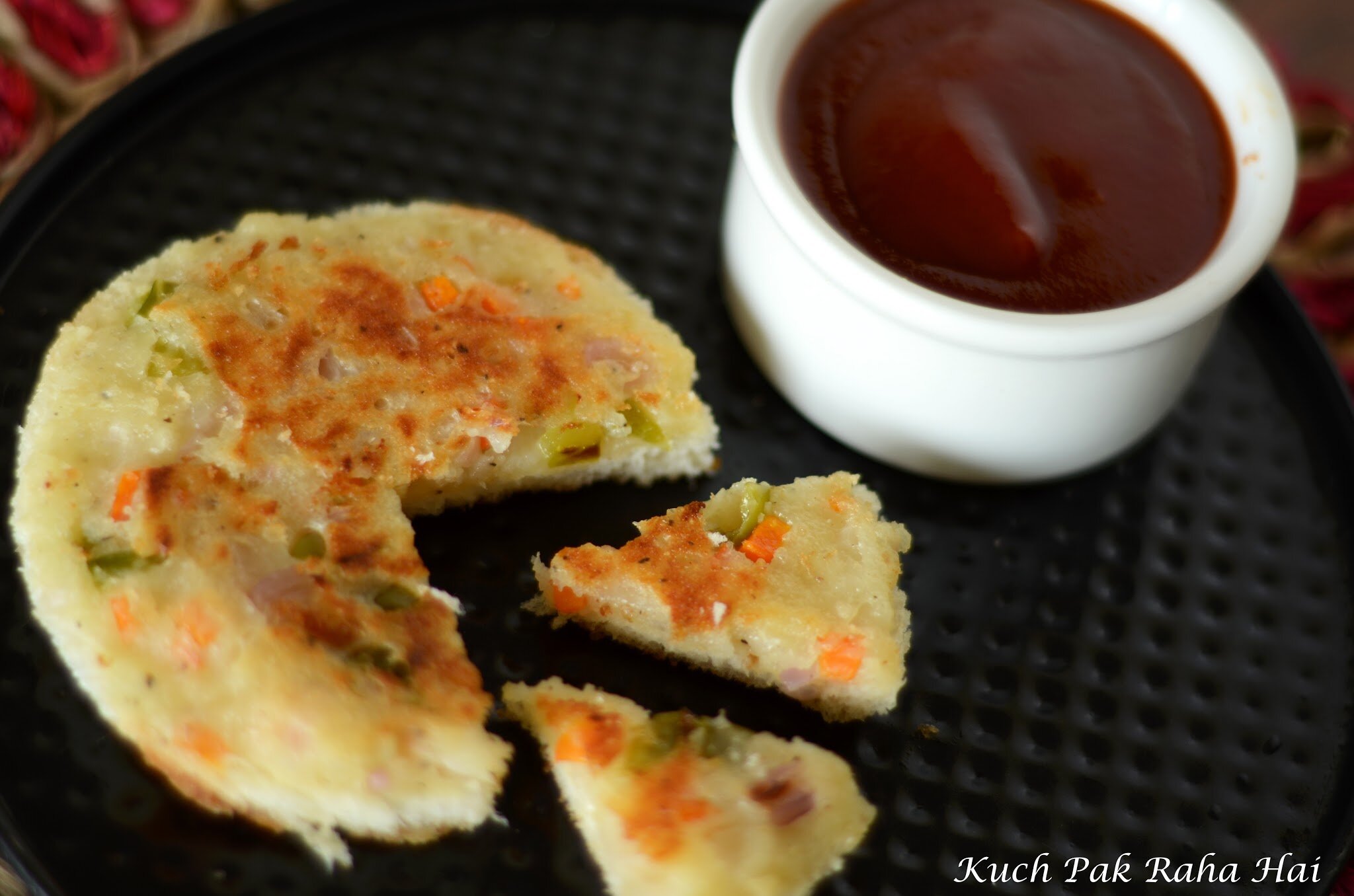 As you can see, I have chosen slightly different presentation for these toasts. I could have made them straight away on regular bread slices but cutting them in round shape makes it really appealing especially for kids. Kids are mostly attracted by different colours and shapes you use in their food presentation. I think, this way you can easily trick them by calling these cute looking semolina toasts as mini pizzas.
Other bread recipes you might like :
Hope you would like this Sooji Toast recipe.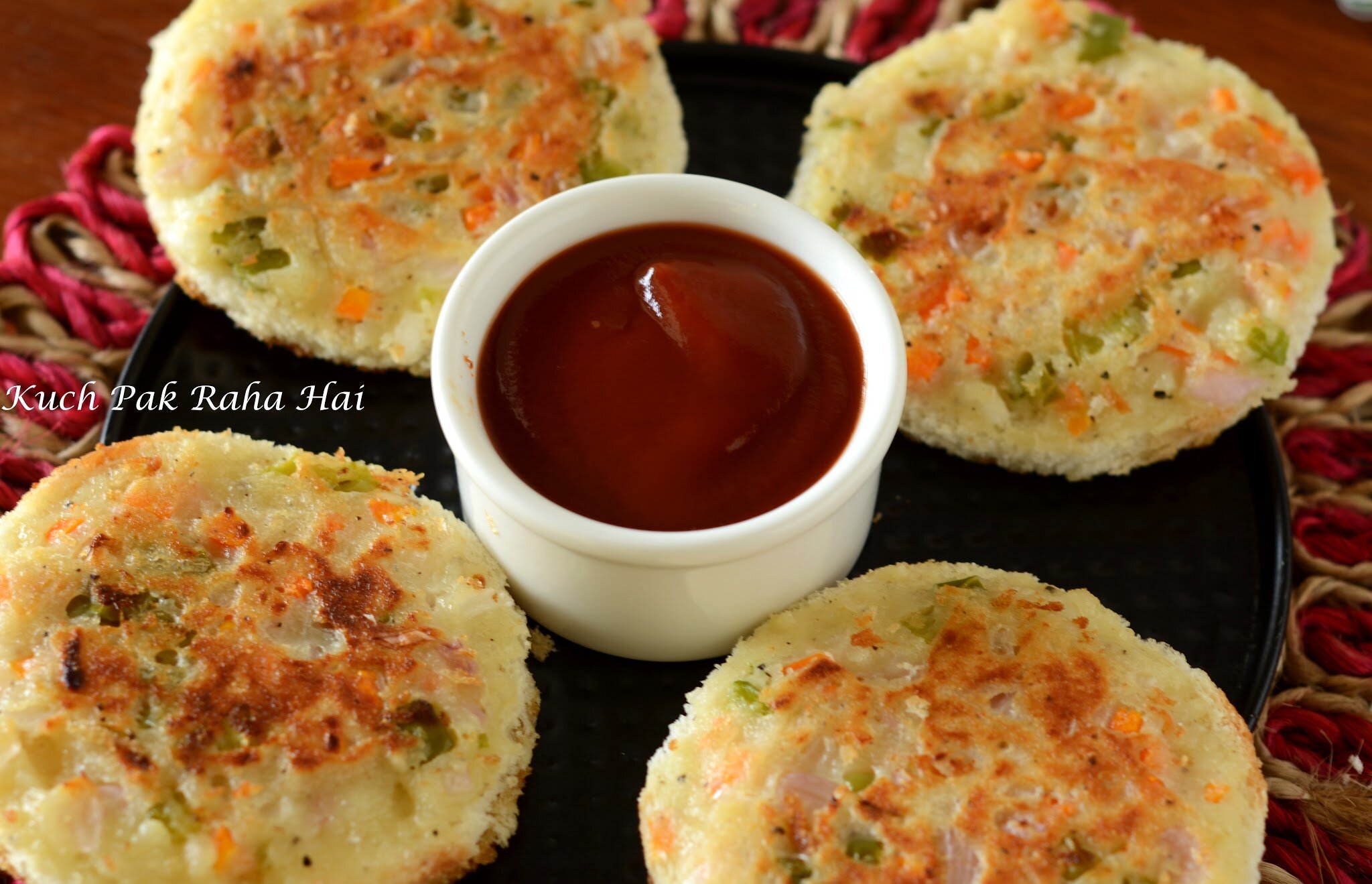 Preparation Time:10 minutes
Cooking Time: 8 minutes
List Of Ingredients: (Makes 6 pieces)
Bread Slices-6
Semolina- 1/2 cup
Curd-1/2 cup
Salt- 1 tsp (or to taste)
Black Pepper-3/4 tsp
Ginger Paste-1/2 tsp
Chopped small Onion-1
Chopped medium sized Capsicum-1/2
Chopped small carrot-1
Chopped Green Chillies-1
Oil-For cooking
Please skip green chillies if you are making it for kid's tiffin.
Steps to Prepare:
Step1:
Take semolina in a mixing bowl. Add chopped onion, capsicum, carrot, green chillies and ginger paste to it. Also, add curd, salt and black pepper.
Mix well to form thick mixture of spreadable consistency. If the mixture is too thick, you can add 2-3 tbsp of water or some more curd. Keep it aside.
Step2:
Take some bread slices. Cut it in round shape using a bowl, lid or cookie cutter.
I generally try to use largest steel bowl of my kitchen for cutting bread in order to get the maximum possible circle out of bread. (You can use leftover cuttings for making bread crumbs or bread poha)
Step3:
Spread the mixture on these bread slices using spoon or knife.
Step3:
Heat a non stick pan. Brush some oil on it. Place these bread slices on pan such that the side on which mixture is applied, is facing downwards. Let the slices cook on Medium-low flame for 4 to 5 minutes.
Step4:
Flip the bread slices. Again pour few drops of oil on tawa/pan, and let the other side roast for 2-3 minutes.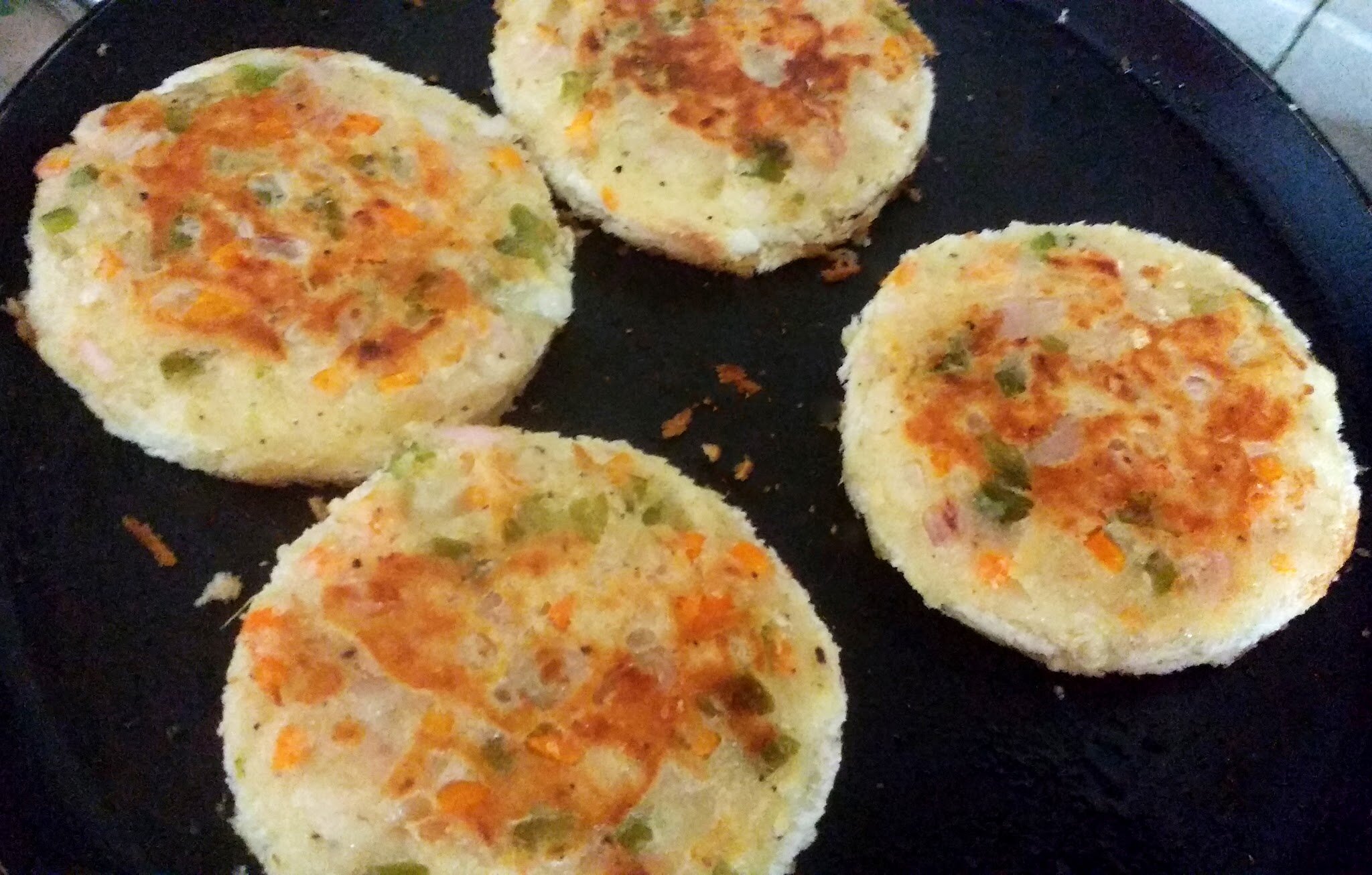 You can increase or decrease the cooking time depending on how much crisp or brown you want these slices to be.
Delicious crispy Sooji toasts are ready for breakfast. Enjoy them with ketchup and hot cup of ginger tea!!</p >