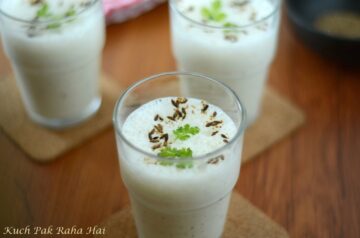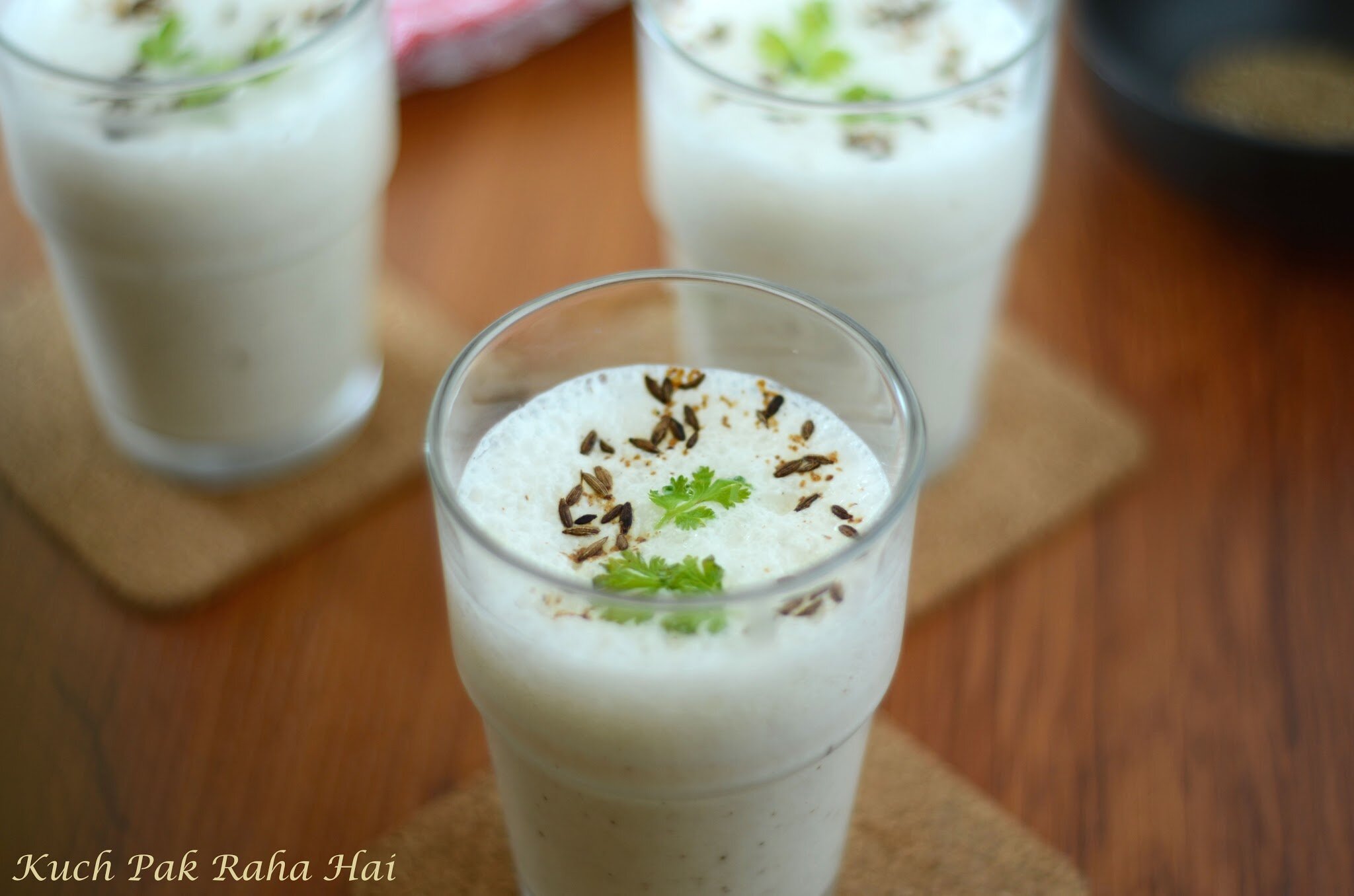 Masala Chaach or Spiced buttermilk is a popular Indian drink made using yogurt (also known as curd). This healthy drink is quick, easy to make and when included in daily meals provides number of health benefits.
It is prepared by blending yogurt with chilled water, ginger and aromatic spices like cumin (jeera), asafoetida (heeng) etc . "Chaach" is also known by other names like "Chaas", "Mattha" etc.
The two major reasons because of which Masala Chaas is consumed in summers are its cooling property and aid in digestion. It is also a boon for people who are trying to loose weight as chaas provides calcium to the body sans fat.
Everyday consumption of Chaach reduces weight and obesity. It lubricates the intestines and thus helps in regulating acidity, gas or bloating. It can also be consumed by people who are lactose intolerant as microbes in buttermilk turn lactose in milk to lactic acid. Masala chaas is a great source of Vitamin B12 and prevents sun stroke as well.
You can include Masala Chaach in your everyday diet in summers and see how it does wonders for your body. This Masala Chaach recipe is simple and and does not even take much time in preparation. You can even make and carry it in any leakproof bottle in your office. It is kids friendly drink as it is not spicy and heathy too.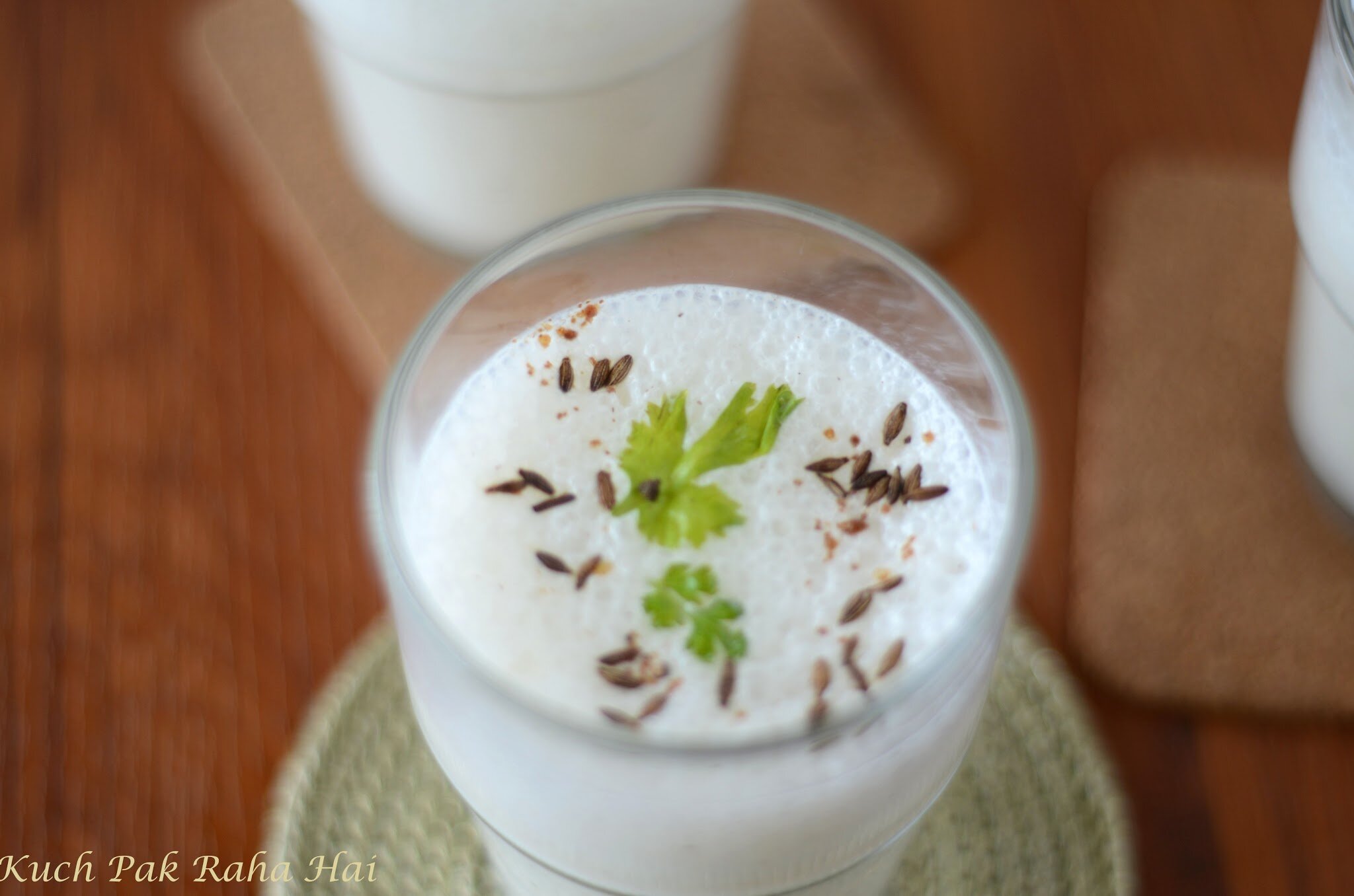 More yogurt (curd) recipes:
Hope you would like this Masala Chaas recipe !!
List of Ingredients: (Serves 4)
Yogurt (Curd)- 1&1/2 cups
Cold Water-1cup
Grated Ginger-1/4 tsp
Cumin (Jeera) -1 tsp
Black Peppercorns- 6 to 8
Asafoetida (Heeng)- A pinch
Black Salt-1/2 tsp (to taste)
Salt- 1/4 tsp (to taste)
Chopped green chillies-1 (optional)
Coriander/Mint Leaves – For garnishing
Steps To Prepare:
Step 1:
In a small pan, dry roast cumin seeds (jeera) and asafoetida till they start releasing aroma.

Step 2:
Take 3/4 tsp roasted cumin seeds, asafoetida and black peppercorns in a mortar & pestle. Crush them coarsely. Save the remaining 1/4 tsp cumin seeds for garnishing.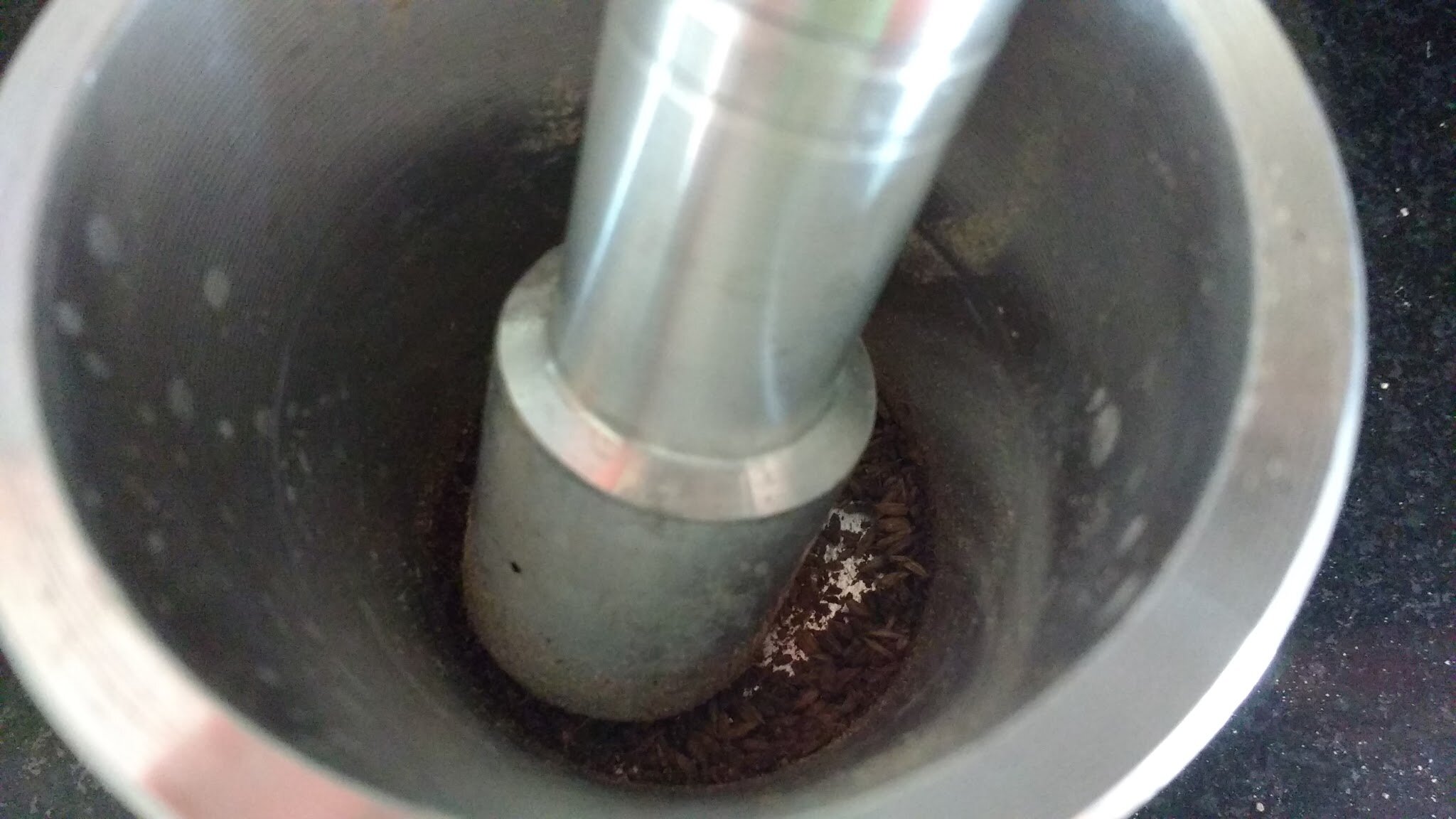 Step 3:
Take yogurt in a blending jar. Add water, grated ginger, chopped green chillies, black salt and crushed spices to it. Blend well.

Step 4:
Serve the spiced buttermilk in glasses.
Garnish with fresh coriander / Mint leaves and roasted cumin. Enjoy!!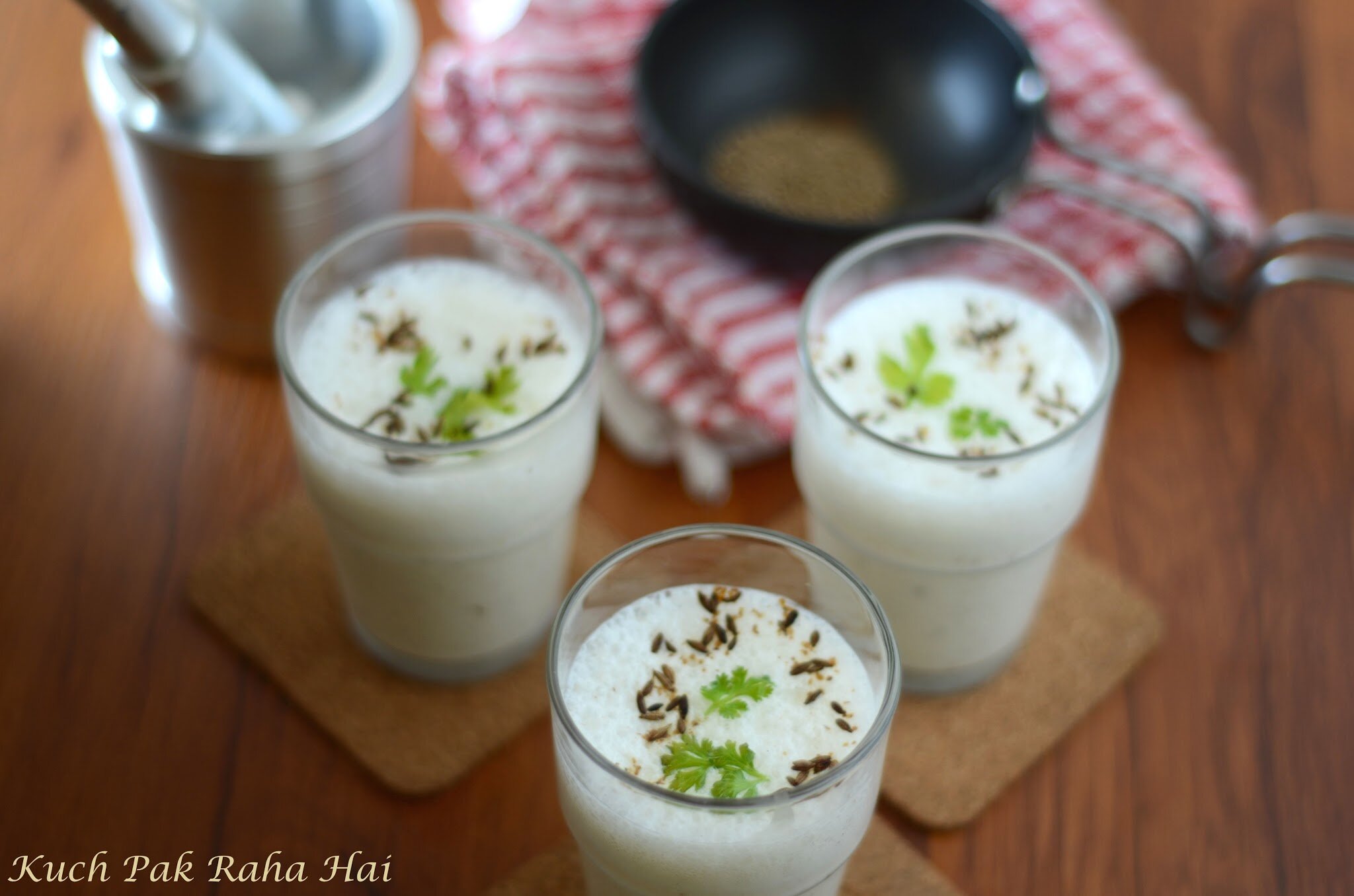 If you try this Indian buttermilk recipe & share pics on social media, then don't forget to tag on Facebook, Instagram or use #kuchpakrahahai.
Let's stay connected
Facebook | Instagram | Pinterest| Youtube