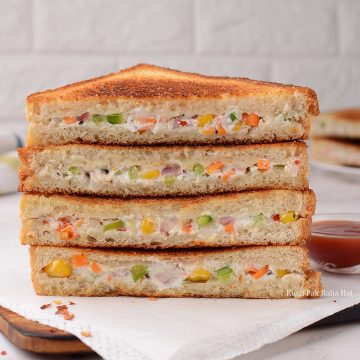 Curd sandwich or Yogurt Sandwich is a delicious and healthy vegetarian sandwich recipe made with hung curd (thick yogurt), lots of fresh vegetables & black pepper etc. These vegetarian sandwiches are easy to make and are great for breakfast or kids lunch box. In this post, first we will make hung curd at home & then use it as a filling for sandwiches.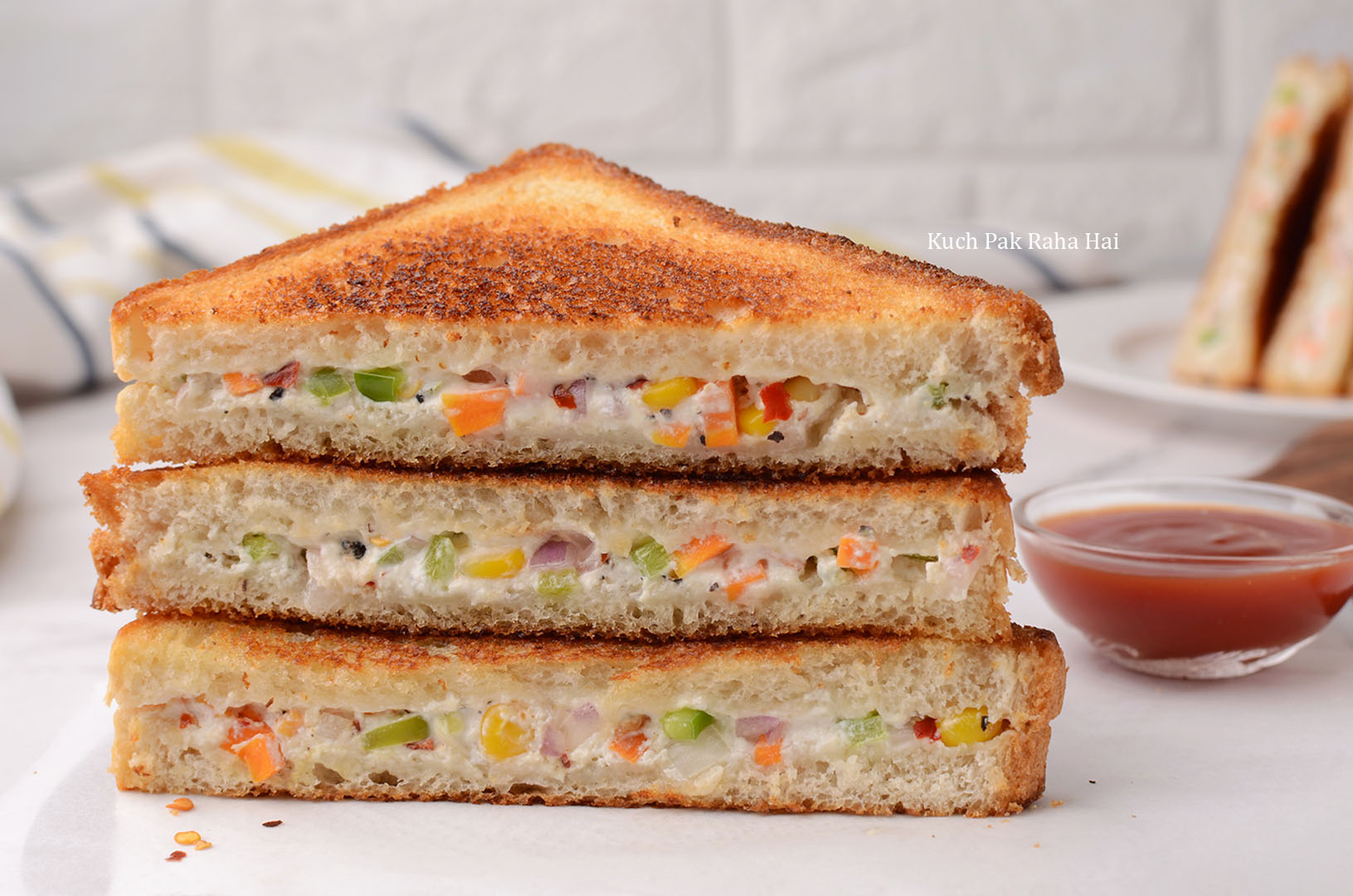 These Hung Curd sandwiches taste yummy and also you do not feel heavy or bloated after eating them. They are low in calories as the filling is made without mayonnaise or processed cheese. 
Yogurt is known as 'Curd' or 'Dahi' in hindi. It has multiple benefits which includes aiding in digestion, helping in loosing weight and acting as immunity booster etc. These health benefits of curd when combined with fresh vegetables makes it as excellent choice for morning breakfast. The vegetables are rich source of fibre and also provide many essential vitamins and minerals to the body.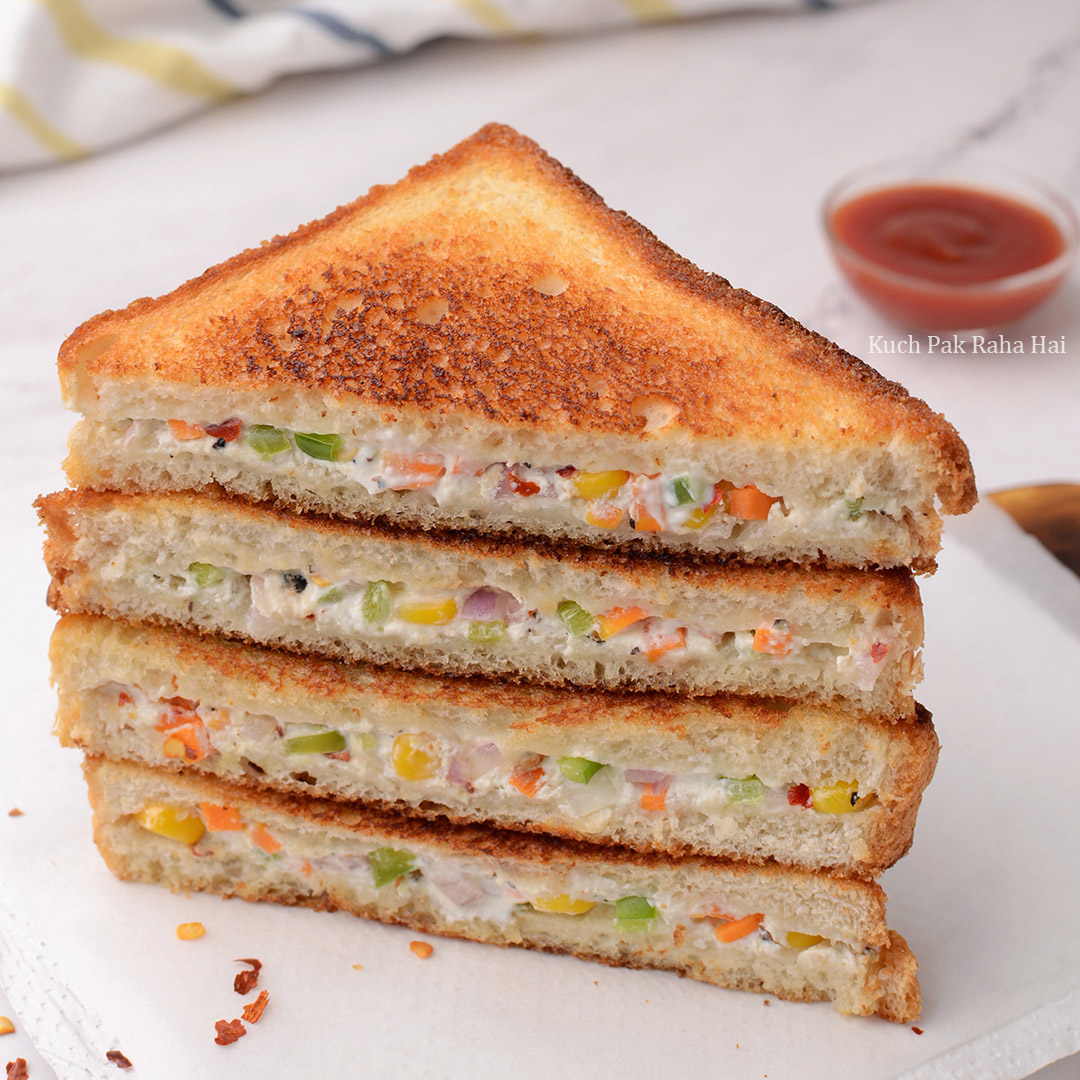 I have used carrots, capsicum, onion & sweet corn in this Vegetable Curd Sandwich recipe. You can even use cabbage, sweet corn or peas also. The vegetables give a crunch and slight sweetness to the sandwich.
Along with fresh vegetable, a little quantity of flax seeds have also been used. Flax seeds are quite good for health as it contains proteins, Omega-3, fibre, magnesium and phosphorus. Adding small quantities of flax seeds in everyday diet aids in improving skin texture and weight loss. 
How to make hung curd at home?
Hung Curd can be easily prepared at home. It is basically curd or yogurt drained of all its water. It can be made by tying some curd in a muslin cloth and leave it hanging for 2-3 hours or till all of its water is completely drained out. You can even place a sieve over a utensil, place a muslin cloth over it and pour the curd over it. You can keep this setup in fridge if it is hot outside. The curd left behind in the sieve is hung curd.
If you are planning to make these sandwiches in breakfast, then you can do this step a night before. This way you will have hung curd ready in morning.
What is the substitute for hung curd?
If you don't have time to make hung curd, you can use greek yogurt also. Greek yogurt is high in protein than regular yogurt and if you are looking for low calorie sandwich recipes then these curd sandwiches are a real life saver.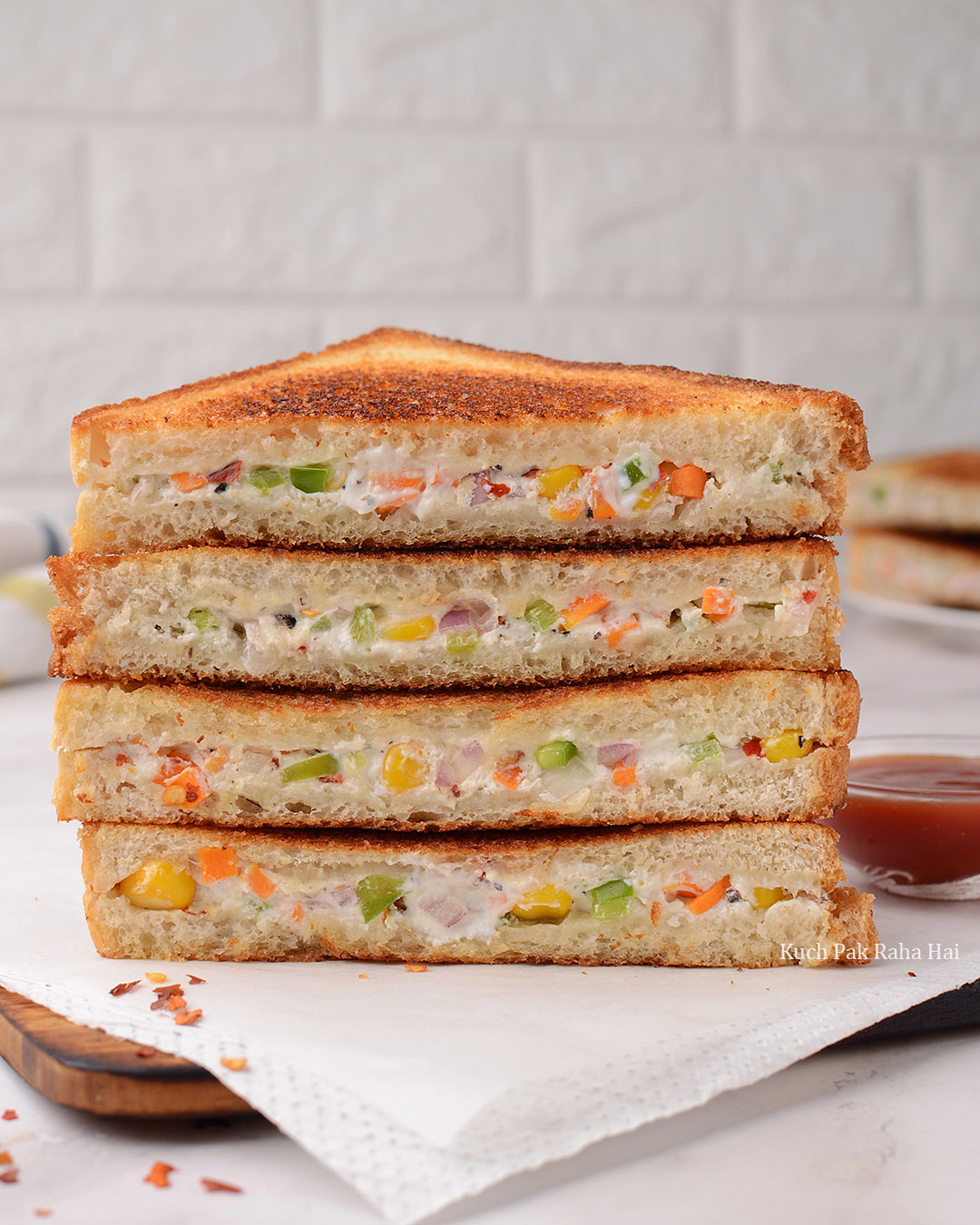 You can use butter, ghee or olive oil for grilling these sandwiches. I have roasted these sandwiches on non stick pan but you can even grill them in an electric sandwich maker.
Hope you would like this tasty yet healthy Hung Curd sandwich recipe!! I have also shared a youtube video for this recipe. If you like it, don't forget to like or subscribe 🙂
Youtube Video :
https://youtu.be/QlfYi0LC6oA
More vegetarian sandwich recipes you might like :
Ingredients: (Makes 4 sandwiches)
Bread Slices-8
Hung Curd (Yogurt)- 3/4 cup
Chopped Carrots-1/4 cup
Chopped Capsicum-1/4 cup
Sweet Corn Kernels- 1/4 cup
Chopped Onion-1/3 cup
Salt-1 tsp (or to taste)
Black Pepper-1/2 tsp
Red Chilli Flakes-1/2 cup
Mayonnaise- 2 tbsp (optional)
Roasted Flax seeds- 1/2 tsp (optional)
Sesame Seeds-1 tsp (optional)
Butter/Oil -For cooking
Notes:
1. Make sure the curd or yogurt you are using is not sour.
2. Skip adding mayonnaise if you are trying to reduce down the calories in this sandwich filling.
3. You can add any veggies of your choice in sandwich filling like cabbage, purple cabbage, boiled peas, chopped coriander, red & yellow bell peppers etc.
4. For making these yogurt sandwiches you can use homemade bread, whole wheat or multigrain bread.
5. Adding flax seeds or sesame seeds is optional.
6. You can add fresh herbs like chopped coriander, spring onion greens or other seasoning of your choice like cumin powder, oregano or mixed seasoning to the sandwich filling.
Directions:
Step 1:
To make hung curd at home, transfer curd on a sieve and place it over a bowl. Transfer this set up in fridge & let it rest for at least 2-3 hours.  You can even leave it overnight. (Around 300 grams of curd or yogurt gives 3/4 cup of hung curd)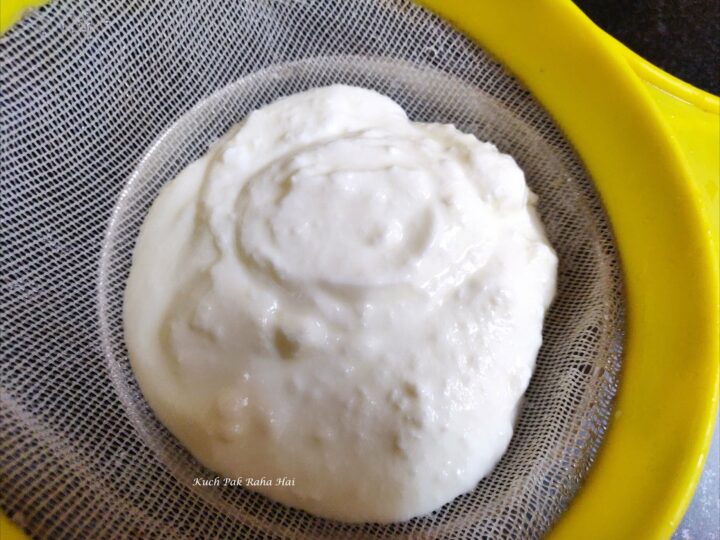 After some time, you will notice how all the excess water from curd has dripped in the bowl below it.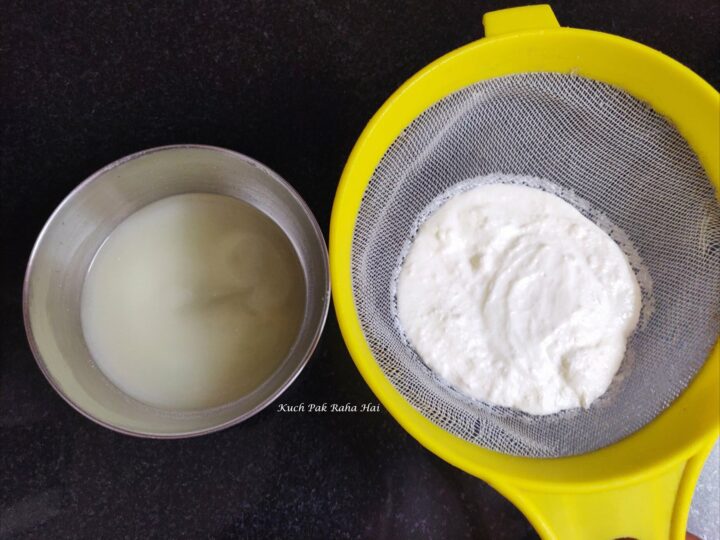 The one left in the bowl is all thick & creamy. We will use this hung curd in sandwich filling. Keep it aside.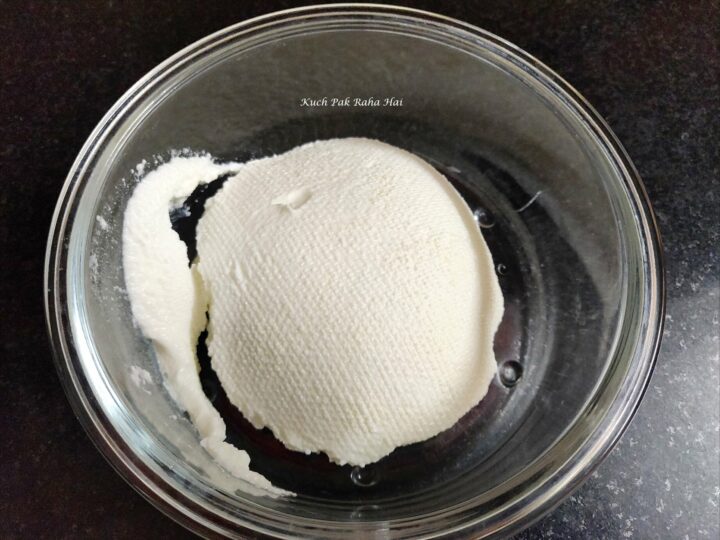 Step 2:
Finely chop the carrot, capsicum and onion. Make sure the pieces are not big otherwise they will pierce the sandwich bread.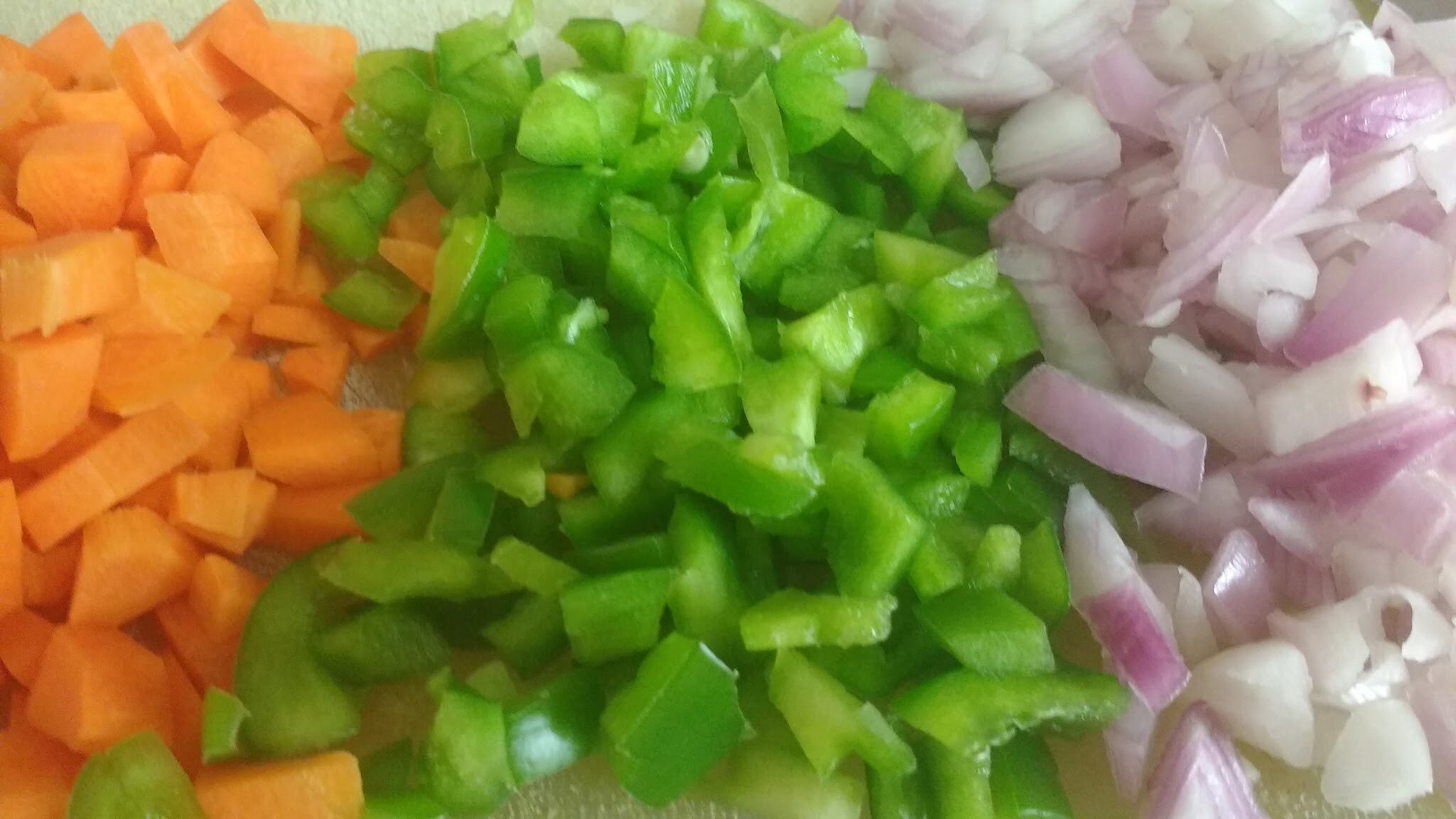 Step 3:
Add the chopped vegetables to this hung curd. Add salt, black pepper, chilli flakes and roasted flax seeds also.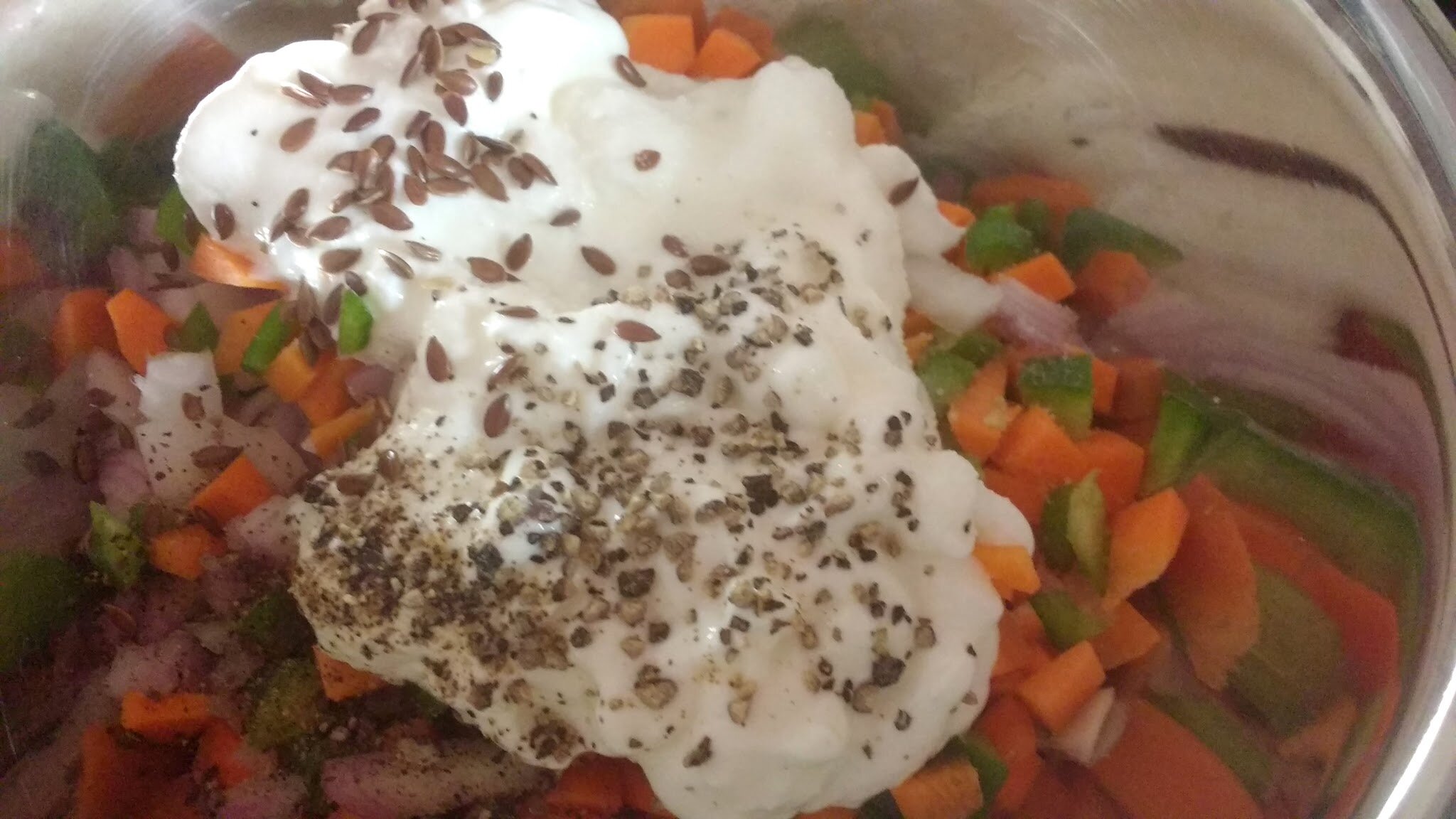 Mix well all the ingredients to form even mixture.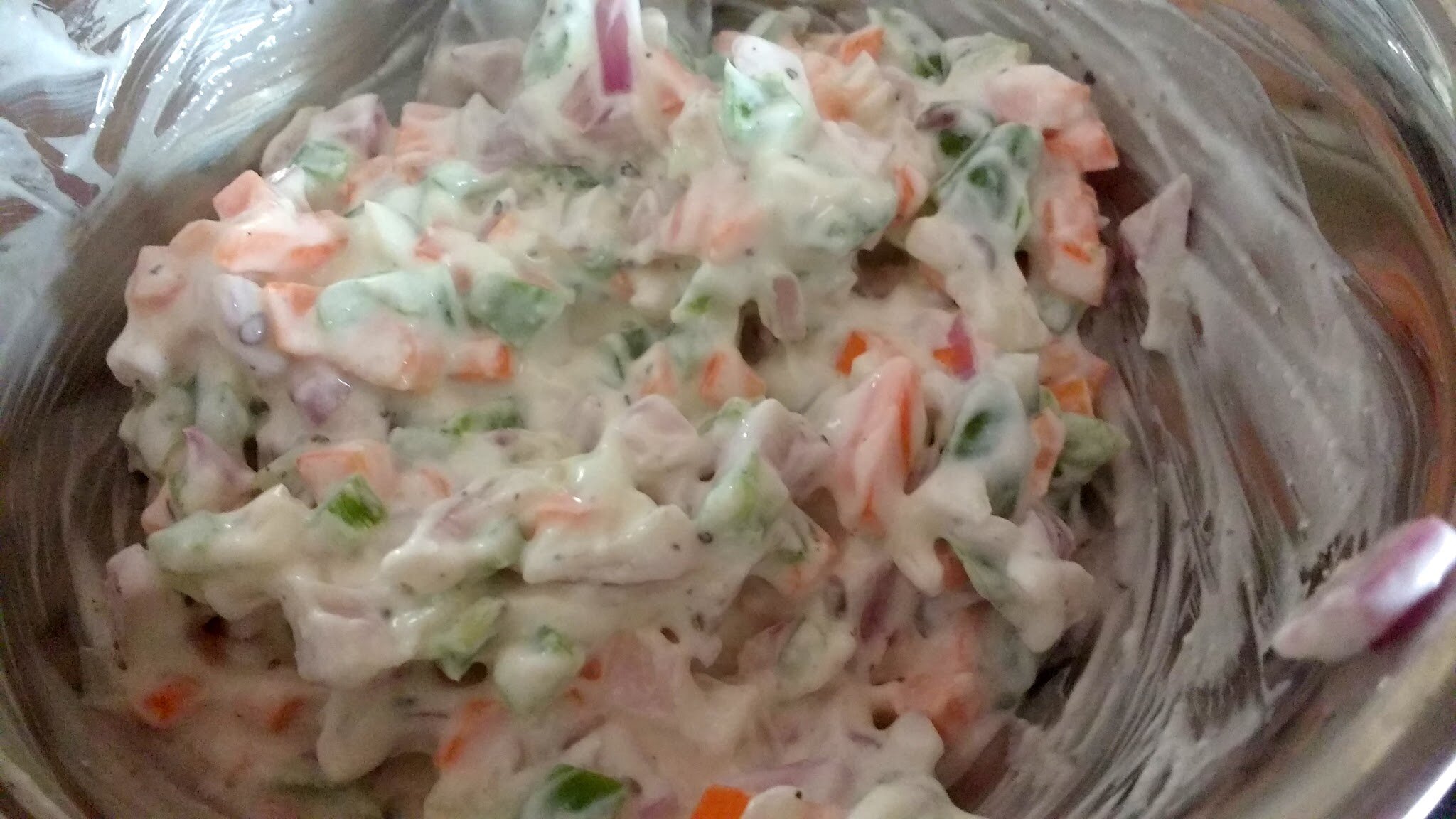 Step 4:
Take two bread slices. Evenly spread the hung curd mixture on one of the slices. Place the other slice over it. Repeat the process for other slices.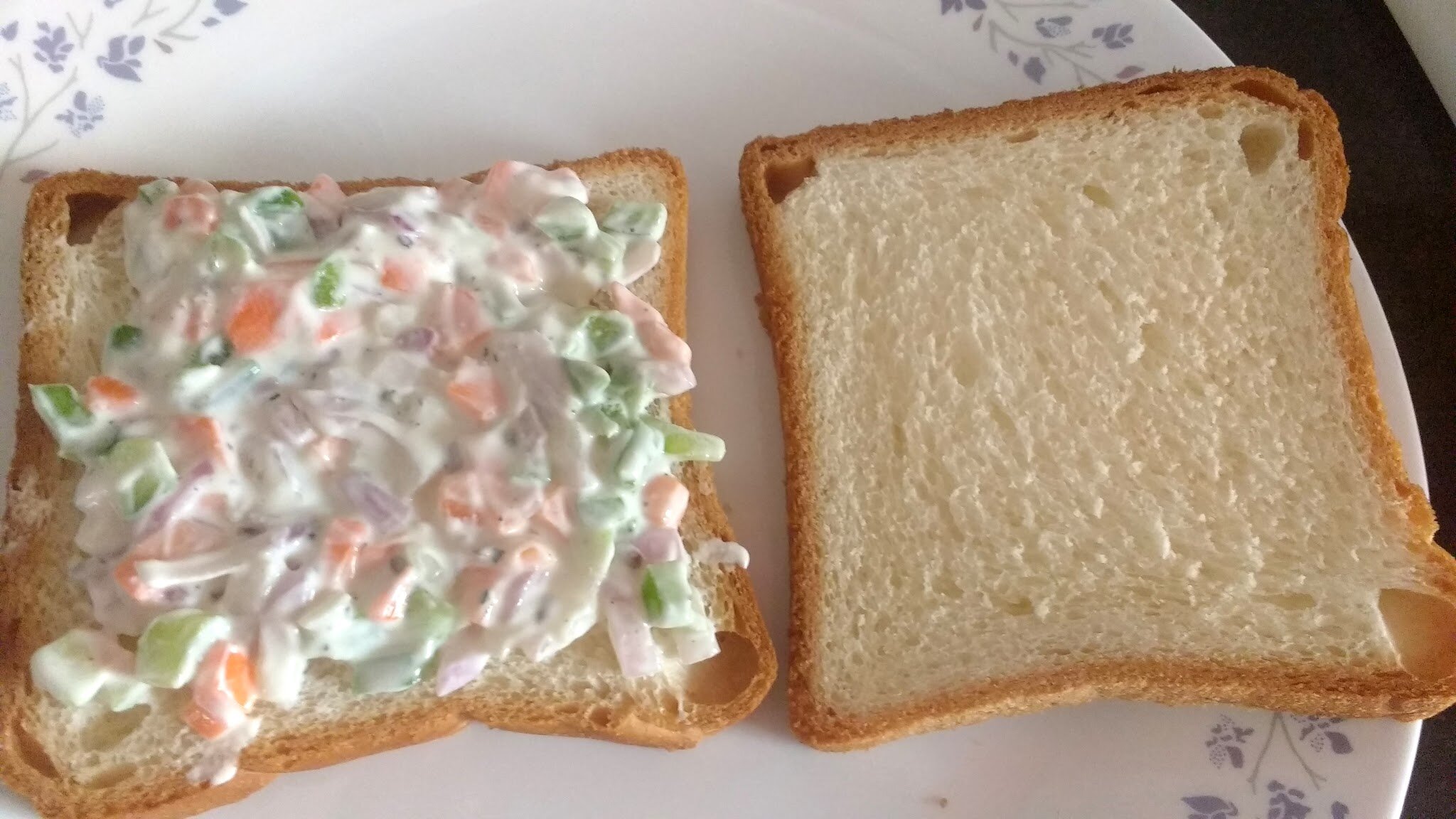 Step 5:
Heat a non stick pan or tawa. Spread some butter on it. Add little amount of sesame seeds. Place the sandwich over it let it roast.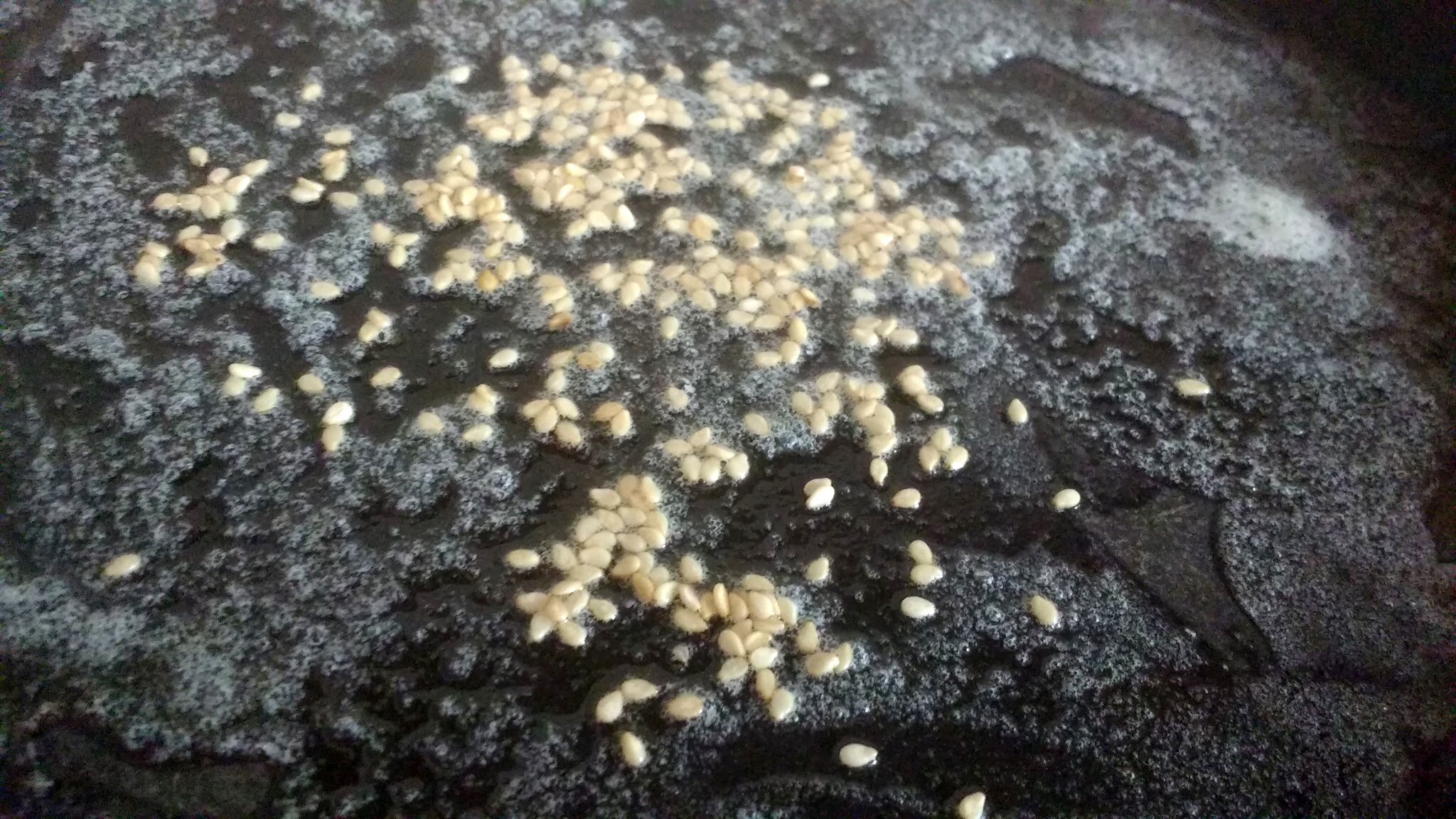 Gently press it with kitchen spatula for even browning.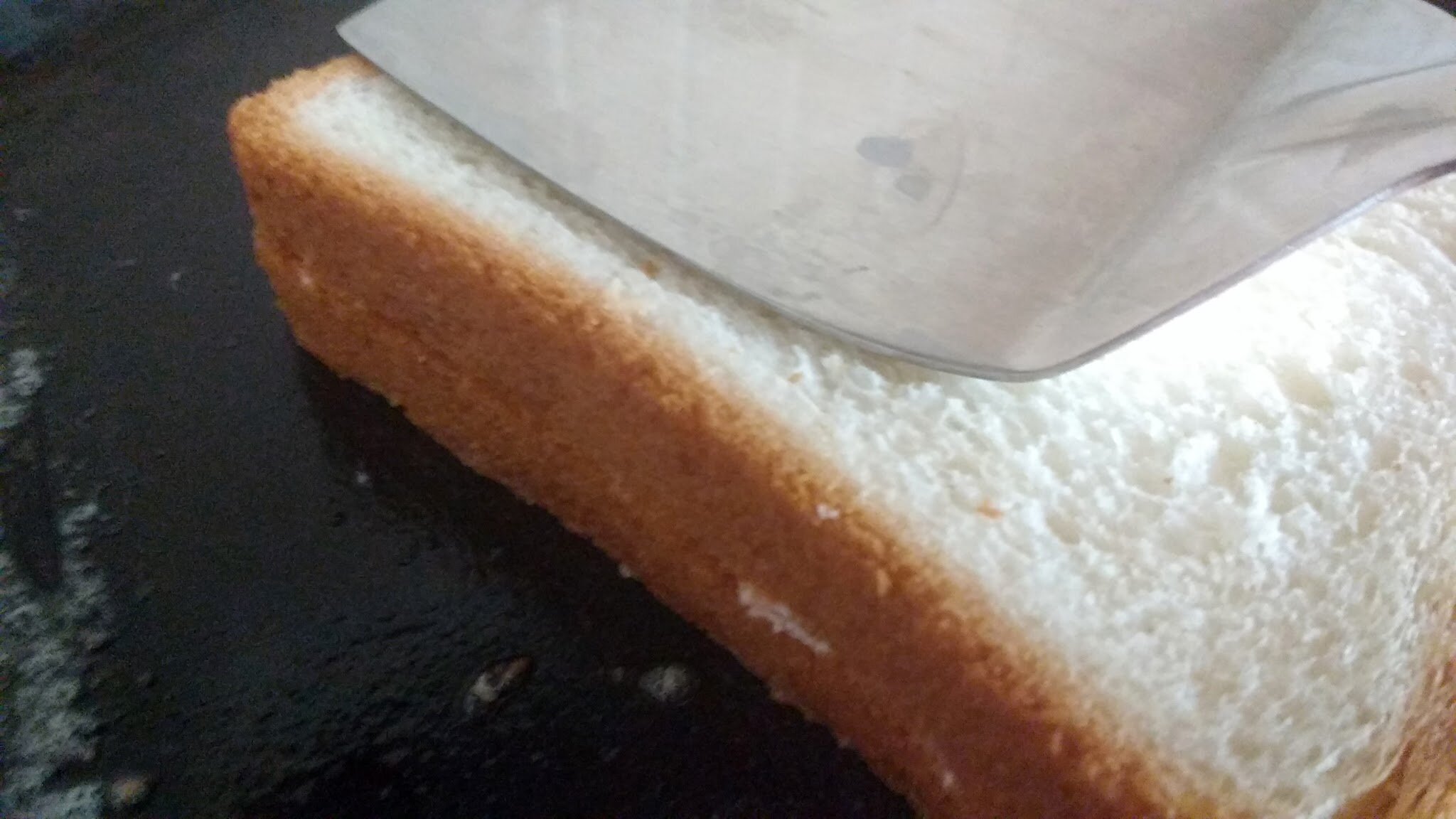 Repeat the process for other side as well.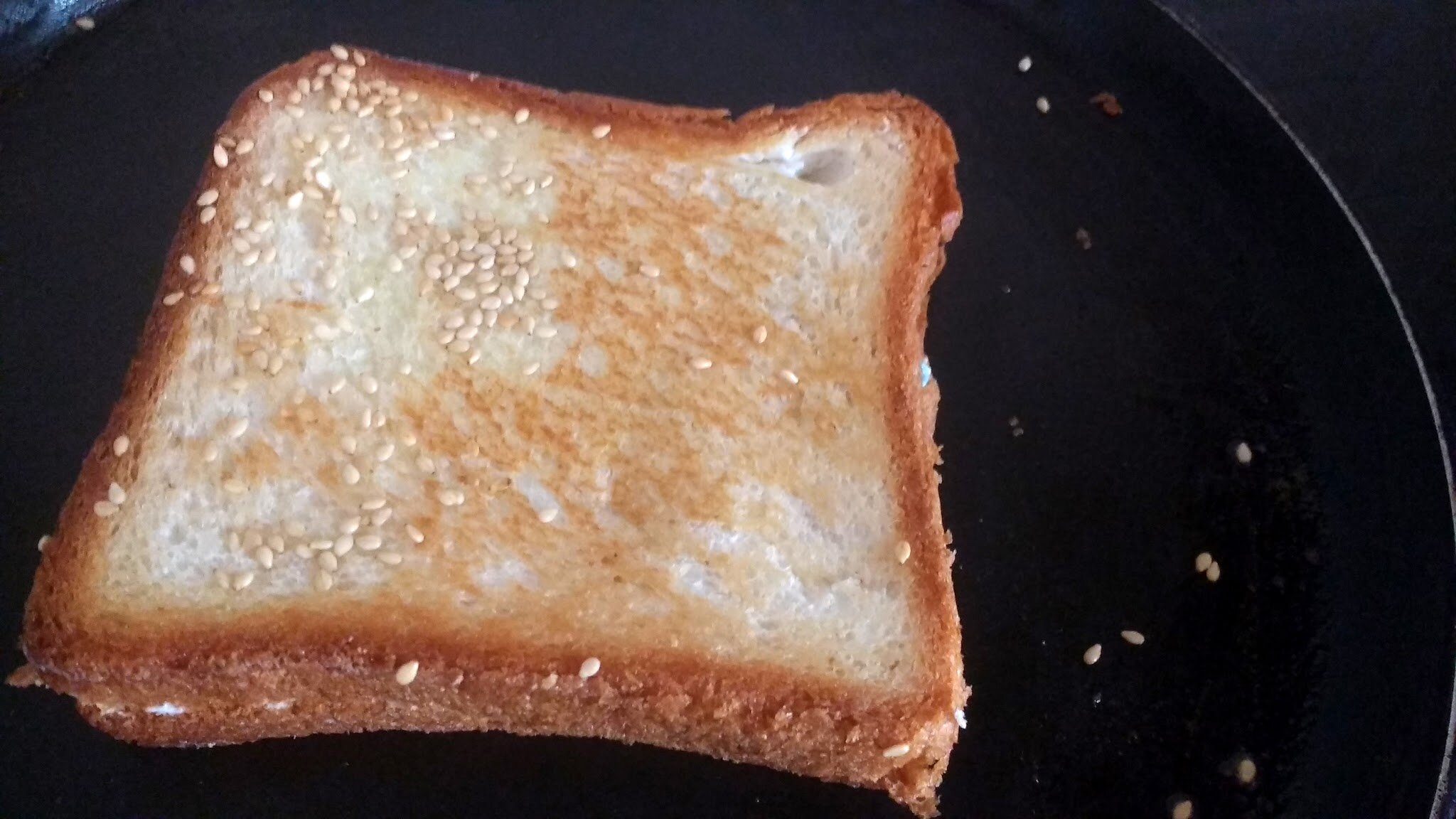 Enjoy these delicious Curd sandwiches with ketchup or mustard sauce. Bon Appetit!!
Tips:
1. Add salt to the sandwich filling only when you are ready to make sandwiches. If you keep the filling for too long after adding salt, the vegetables might start to release water.
2. If you are grilling these sandwiches on tawa or non stick pan, always toast them on medium-low flame. It gives them time to crisp up.
Pin it for later :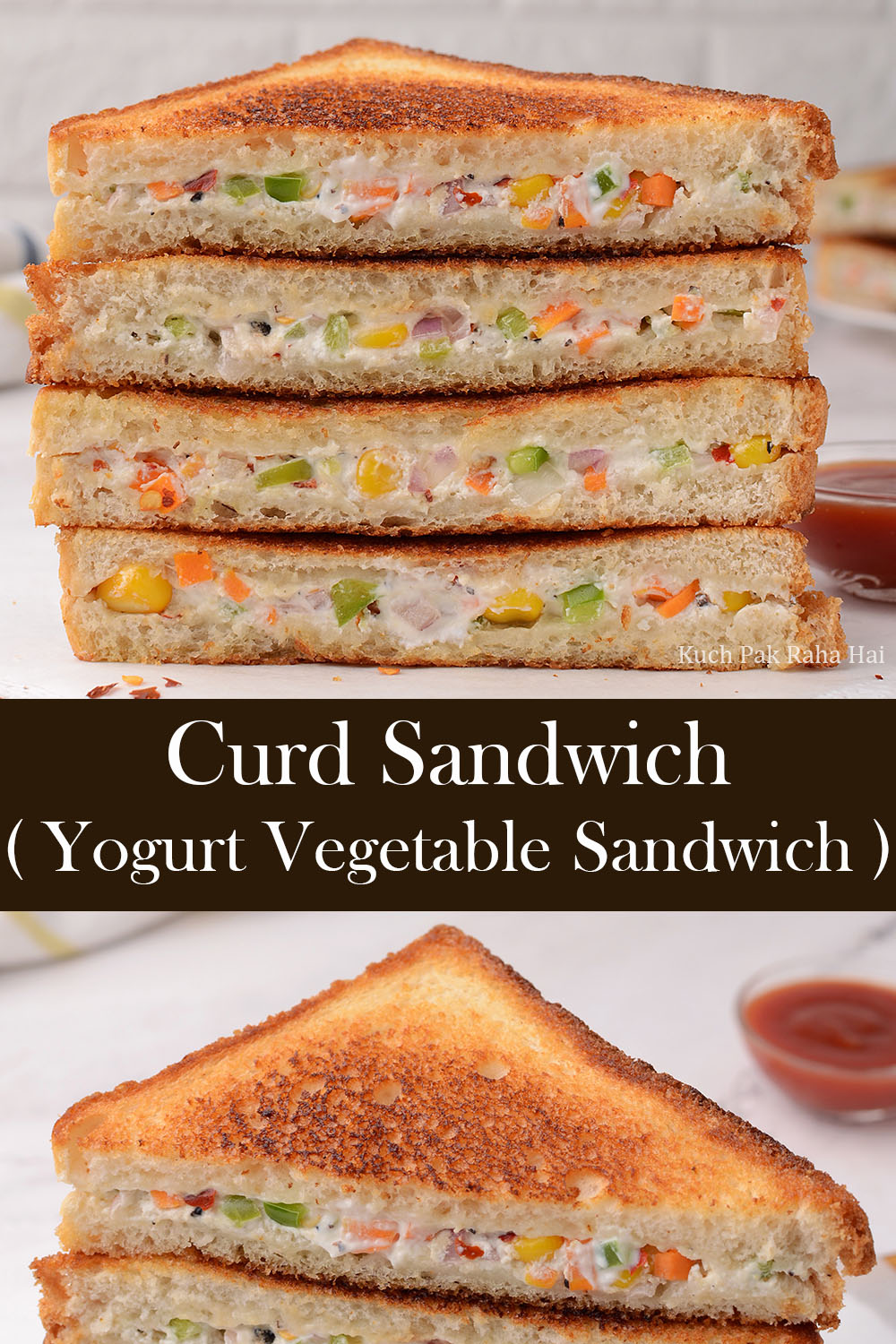 If you try this recipe & share pics on social media, then don't forget to tag us on Facebook, Instagram or use #kuchpakrahahai.