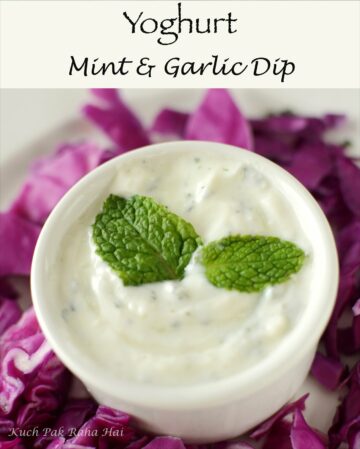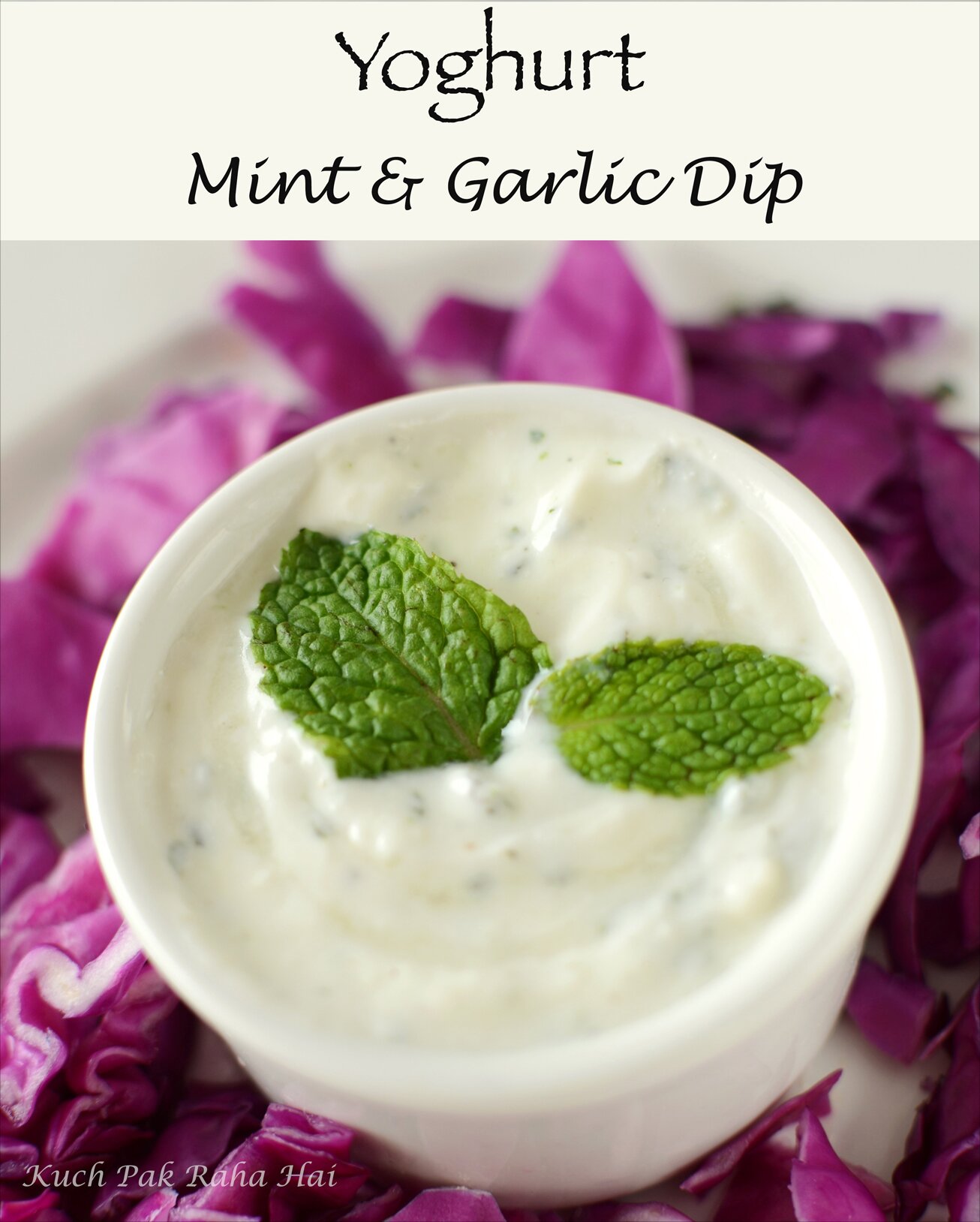 Yoghurt Mint Dip is a creamy low-calorie dip recipe made using yoghurt or curd & mint leaves. Mostly mayonnaise based dips are full of cream & oil but this dip is lite & healthy as it is made mainly using yoghurt.
This yoghurt dip, apart from the mint, also uses freshly chopped garlic. The garlic gives it depth of flavour which goes really with freshness of mint leaves. A dash of lemon juice, honey & black pepper balances the overall taste. The light drizzle of olive oil imparts it a subtle creaminess and smoothness. You can adjust salt as per your own palate.
When it comes to low calorie or low fats dip/sauces, hung curd or yoghurt is the best substitute for mayonnaise. Earlier I had shared recipe of Hung Curd Sandwiches where the sandwich filling is hung curd mixed with lots of vegetables. After that post, many people asked about the procedure of making hung curd. In this post I have shown an extremely simple method by which you can make it easily. I generally set curd at home & then make hung curd out of it for making such dips & spreads.
If you are using greek yoghurt then you can skip the first step of this recipe as it is quite creamy in itself. Other Dips/Chutney recipes you might be interested in:
I generally make this along with potato wedges, onion rings or fritters. Recently made this with Crispy Quinoa Patties & the combination tasted so good. For this quinoa patty recipe, click here.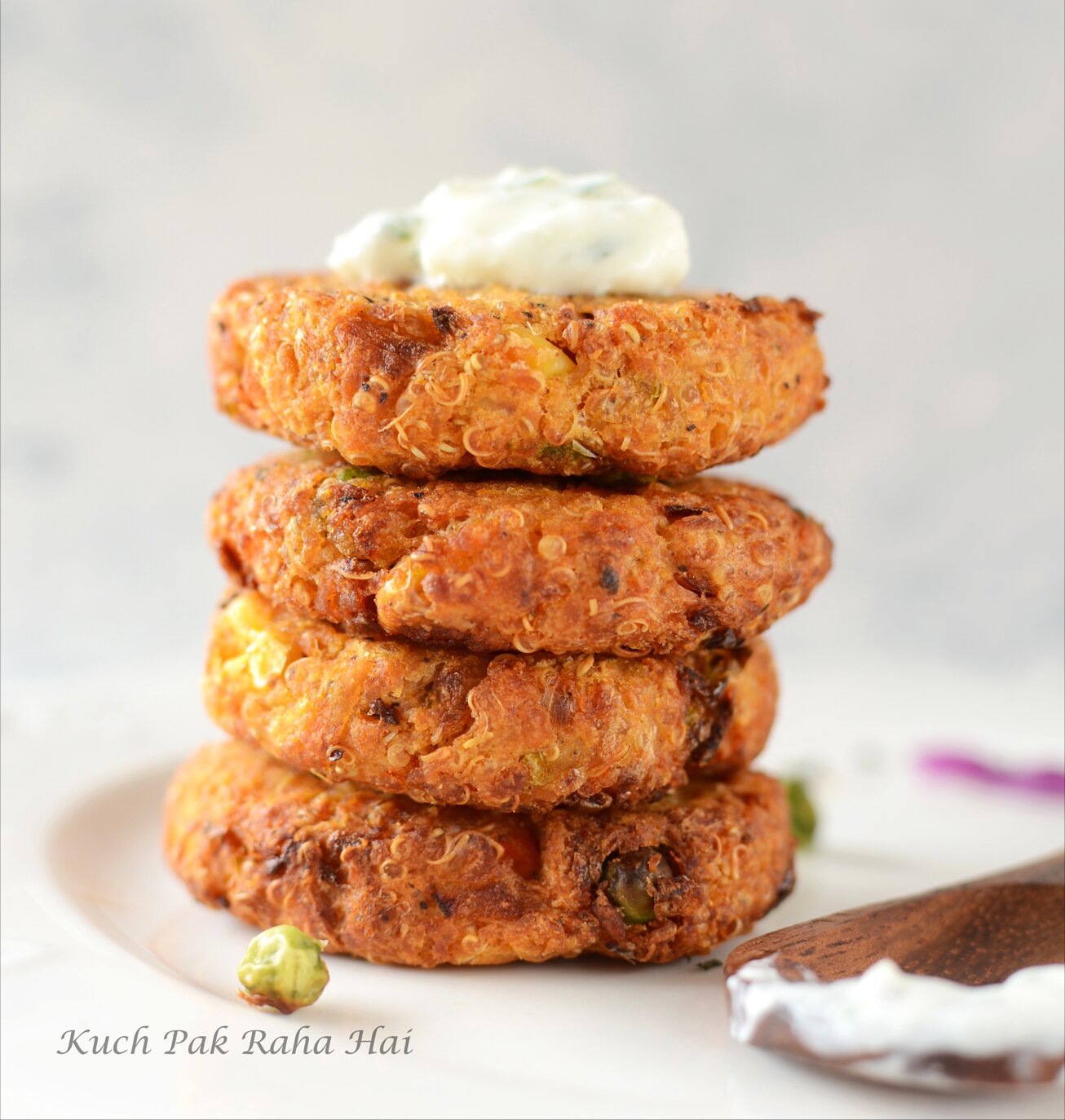 Yoghurt Mint Dip with Crispy Quinoa Patties
List of Ingredients:
Curd/Yoghurt-1 cup
Black Pepper-1/4 tsp
Garlic Cloves- 5 to 6
Mint Leaves-10 to 12
Honey/Powdered Sugar-1/2 tsp
Olive Oil-1 tsp
Salt- To taste
Lemon Juice-1/2 tsp
Steps To Prepare
Step1:
If you are using greek yoghurt then you can skip this step as it is already creamy in texture. However  I will be using homemade curd so we will be making hung curd first. To make hung curd, place a sieve on a container & transfer curd over it. Leave this setup in refrigerator for at least 2 hours. I generally leave it overnight.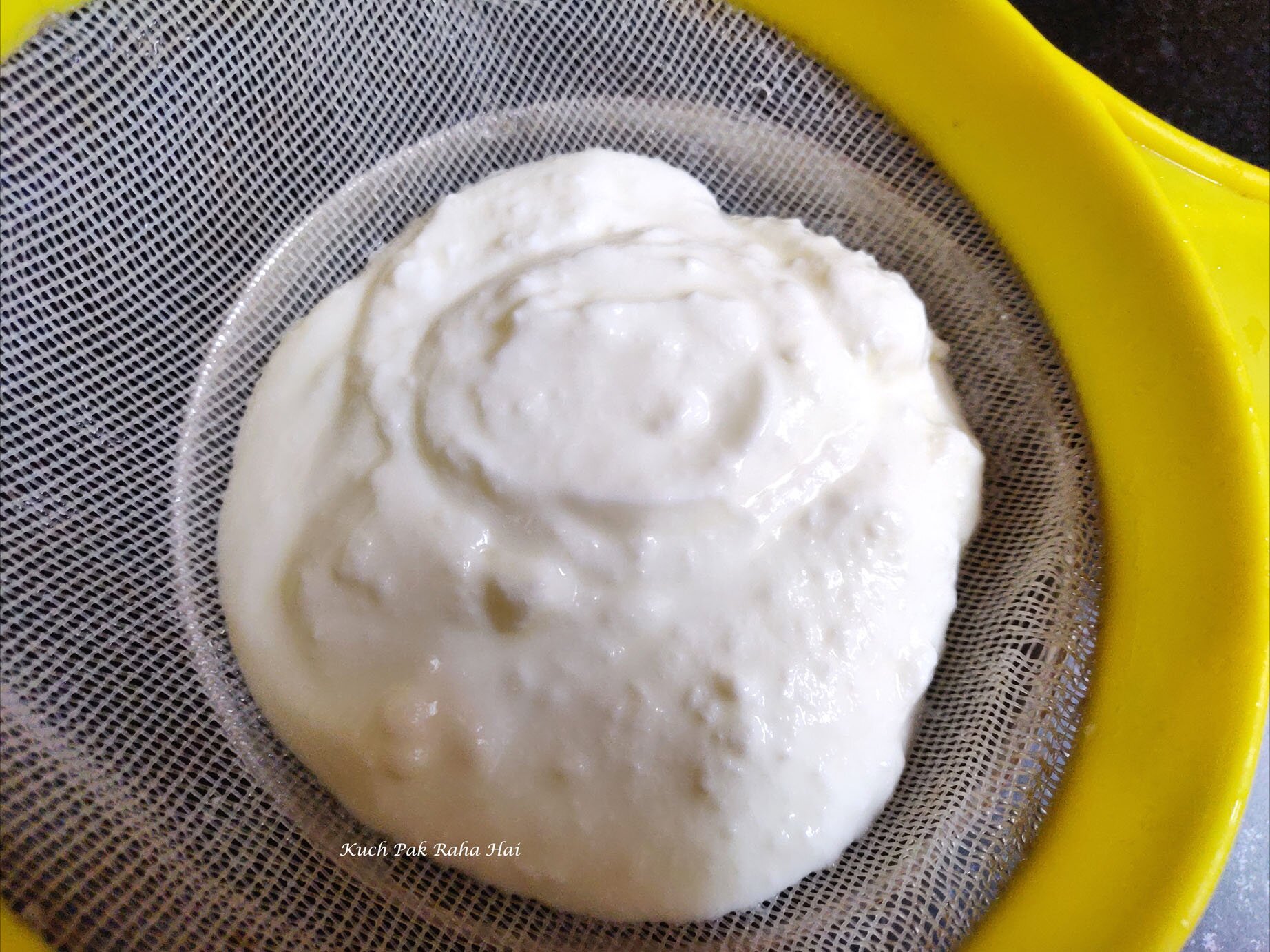 Step2:
After leaving overnight, you can see how liquid is completely separated from curd.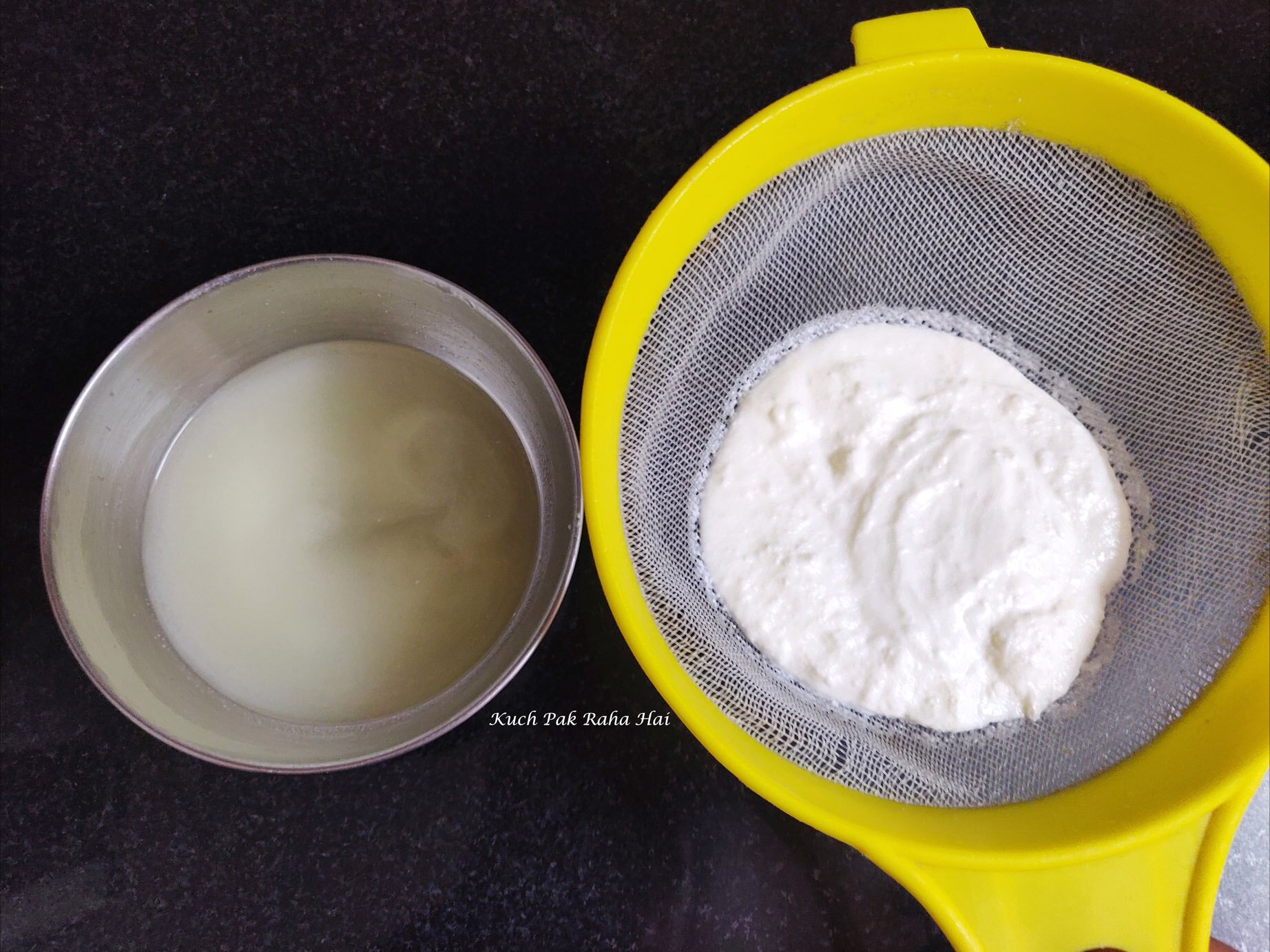 Perfectly set hung curd.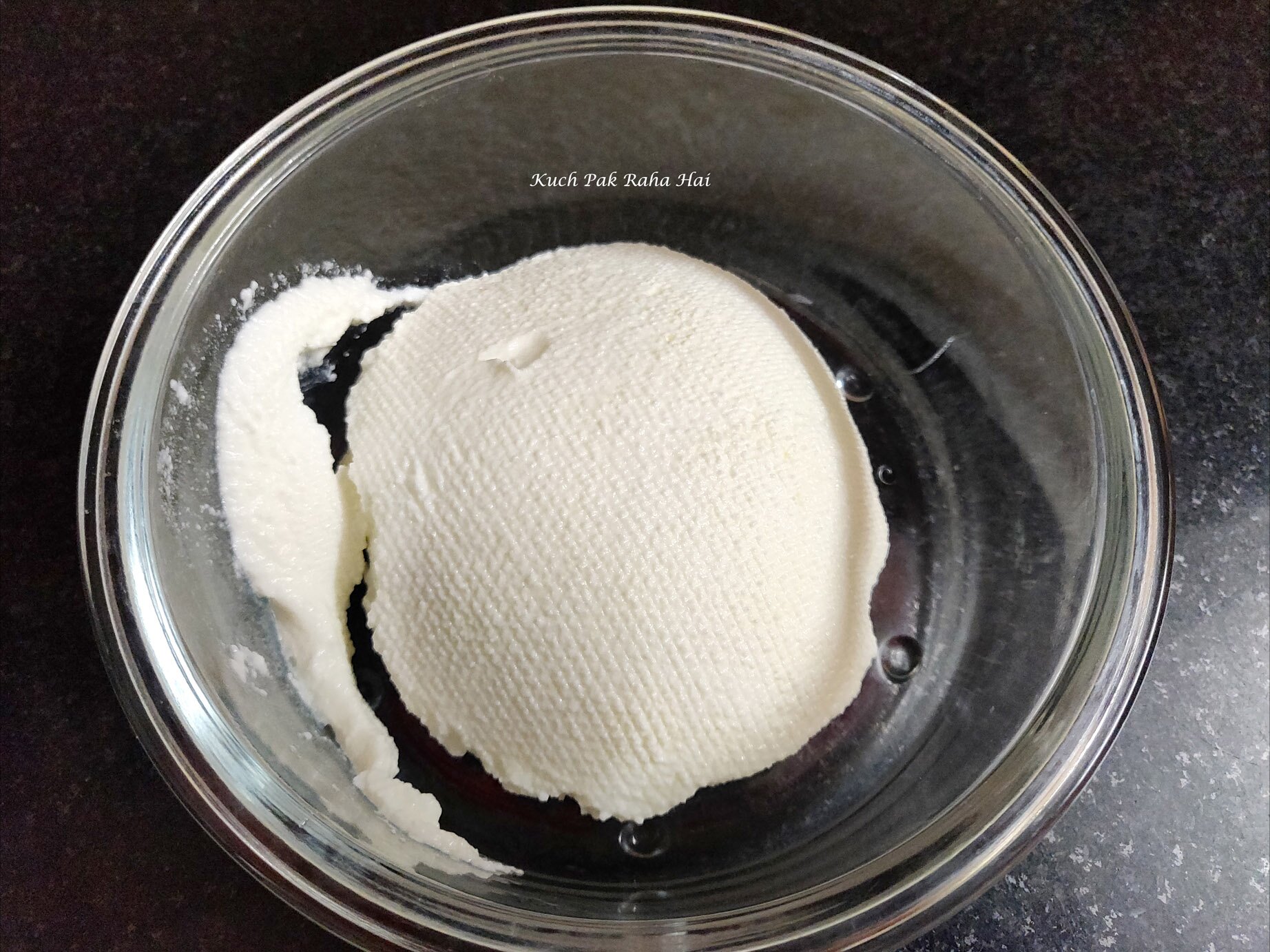 Step3:
In a chutney jar, coarsely grind garlic cloves & mint leaves. Add them along with other ingredients to hung curd above.
Step4:
Whisk well. Taste it once to adjust the salt or sugar in it. In the end, add lemon juice. If your curd already has sour taste you can skip it.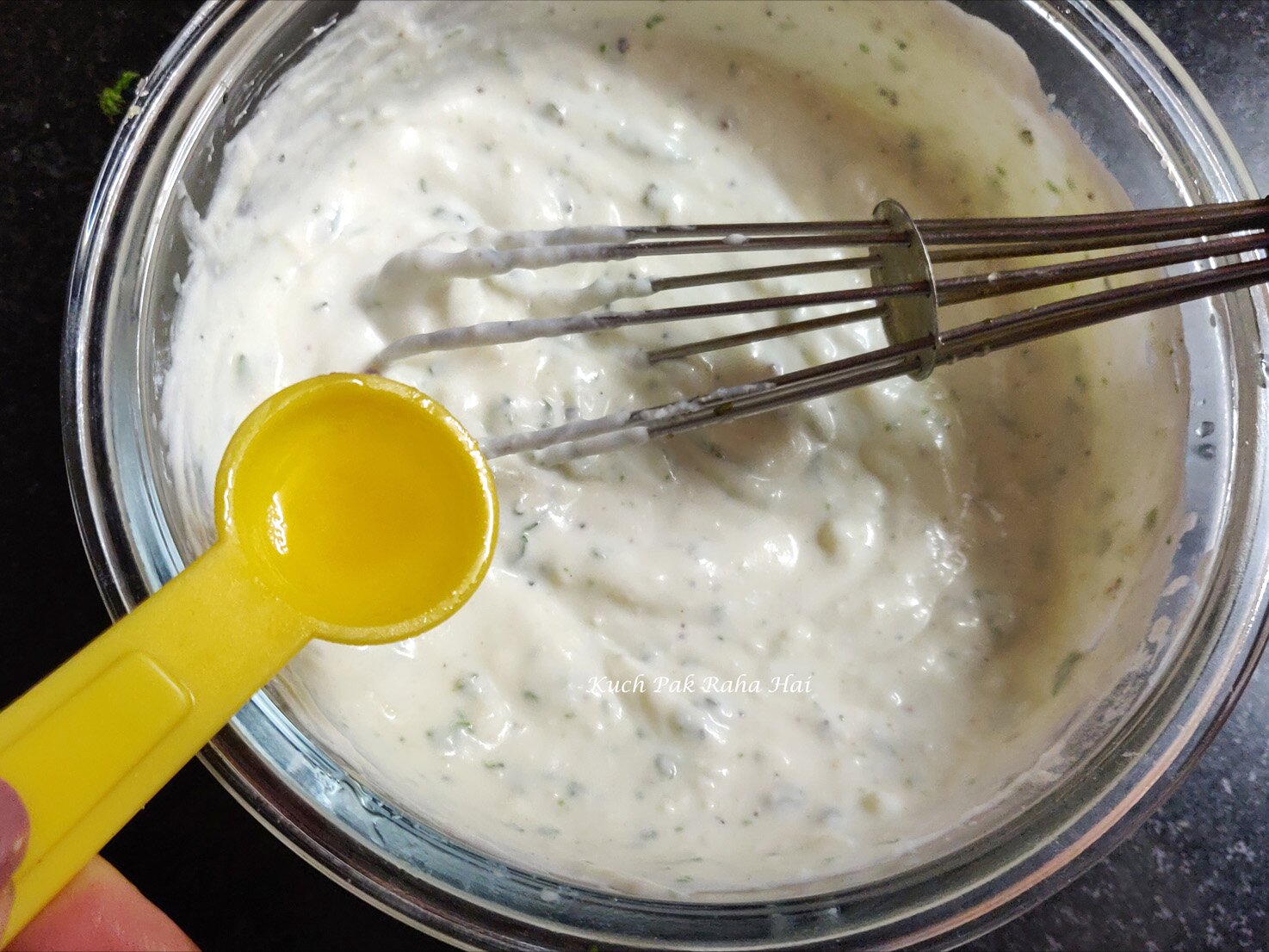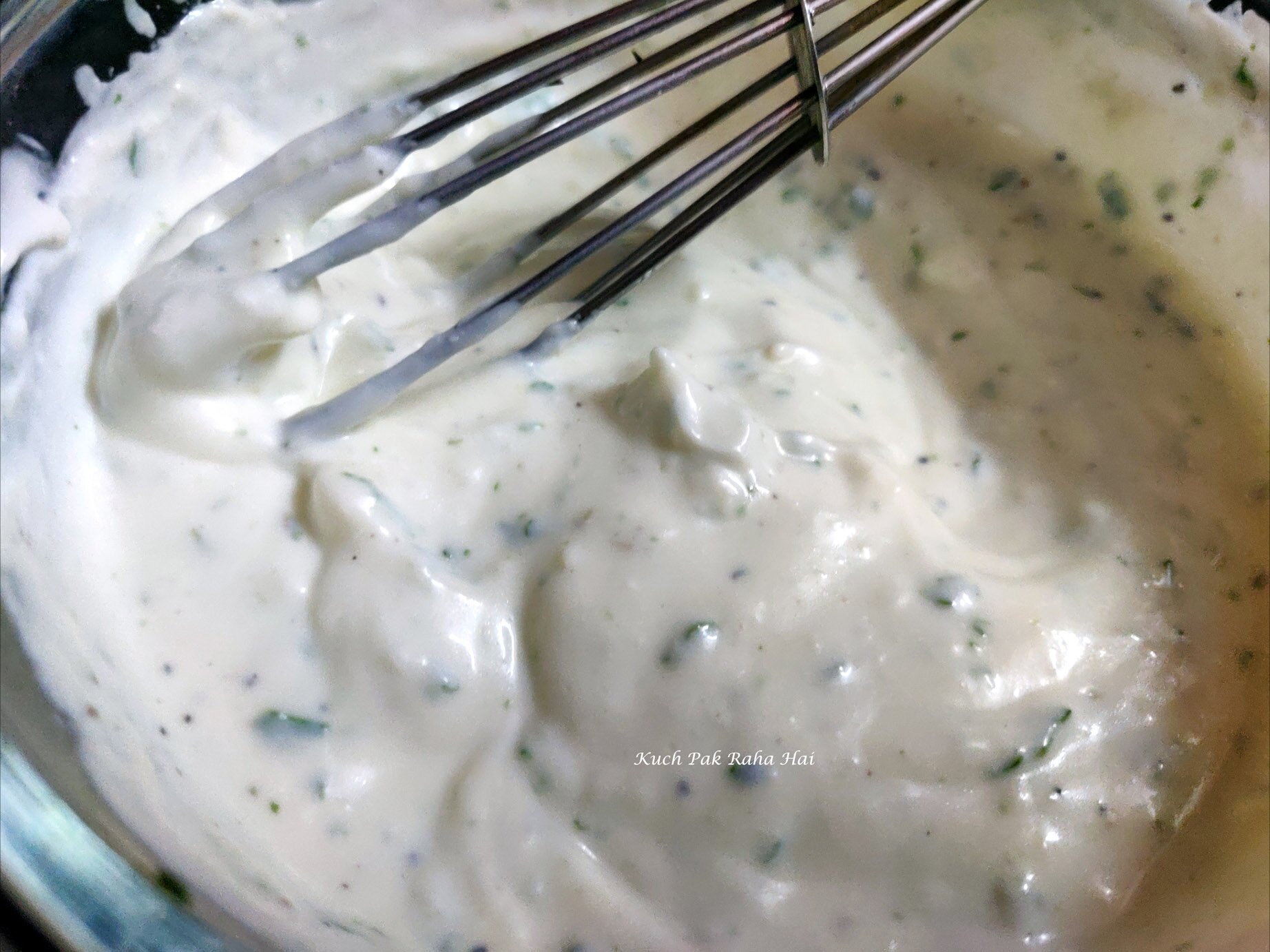 Creamy Yoghurt Garlic Mint dip is ready. Enjoy it with your favourite fritters or as spread on your sandwiches!!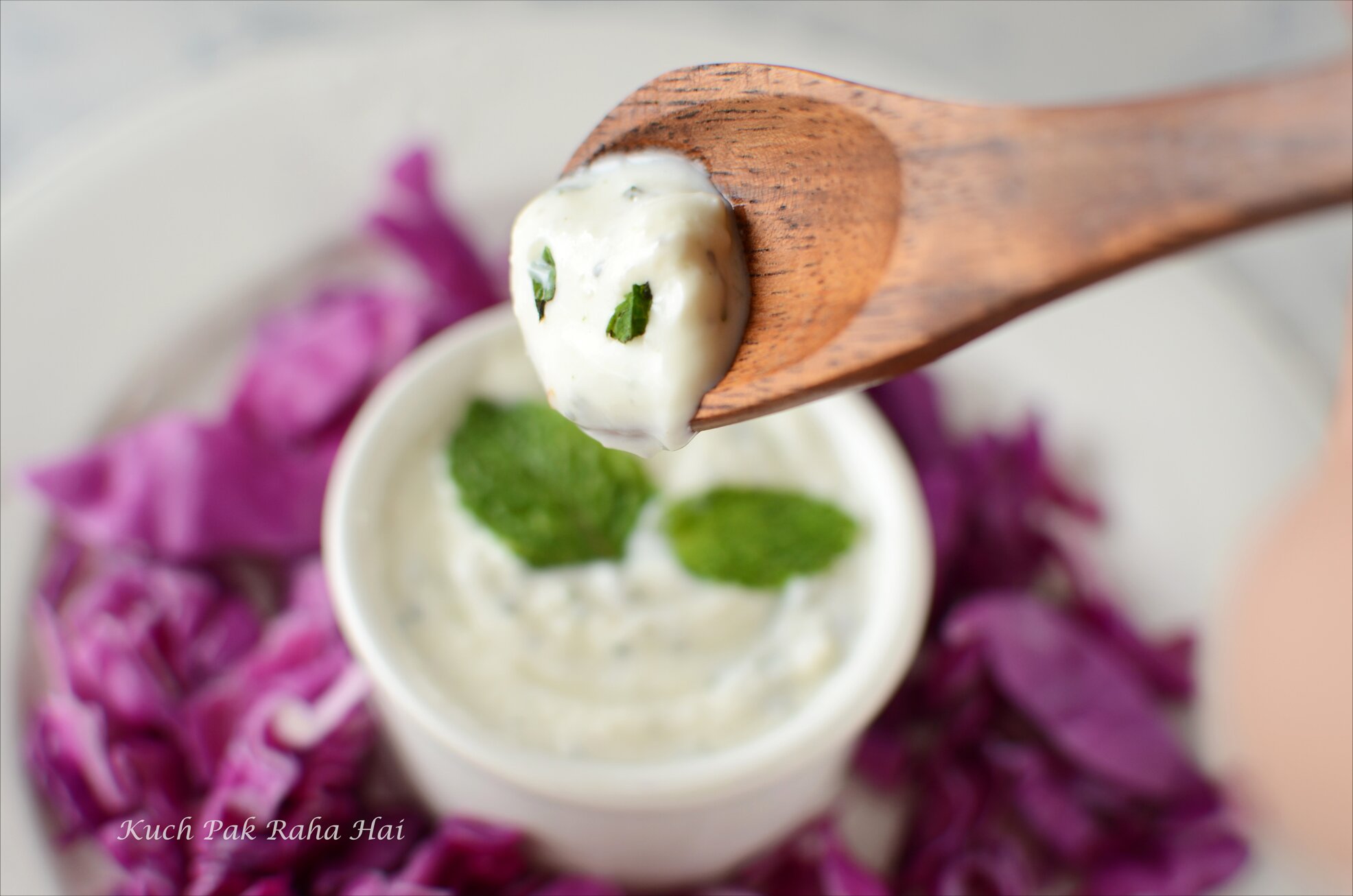 Bon Appetit!!
Related Recipes: