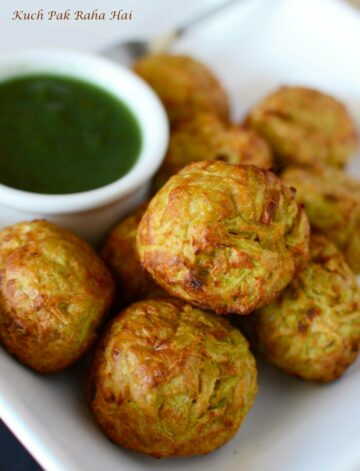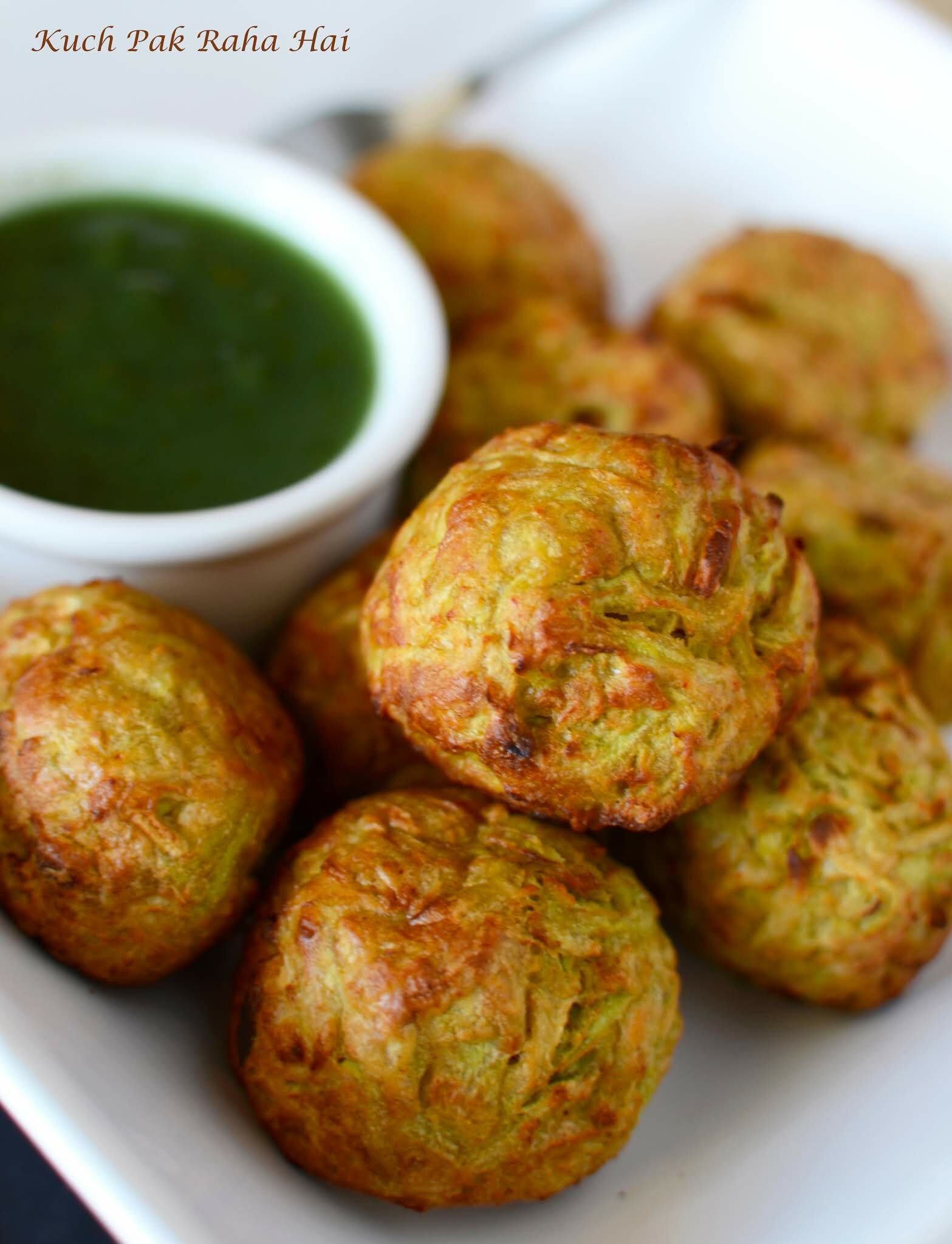 Bottlegourd Fritters is a gluten free delicious snack recipe made using bottlegourd and chickpea flour. The fritters can also be served as a main dish by combining it with a rich silky tomato gravy, often referred as "Ghiya Ke Kofte".
Bottlegourd is known by many other names like "Ghiya", "Lauki" and "Kaddu" etc. It is interesting and sometimes funny that how the same vegetable is known by different names across various regions. Till now, I had lived mostly in North India where bottlegourd is referred as "Ghiya" or "Lauki" in Hindi. After shifting to Hyderabad, I went for grocery shopping and also bought bottlegourd along with other veggies. While I was coming out of the store I noticed "Kaddu" in bill, which means "Pumpkin" in northern region of India. I went back to the billing counter & tried explaining to them that I have not bought pumpkin and there is some mistake in the bill. The guy on the billing counter (who appeared quite confident) picked out bottlegourd from my shopping bag, saying(in slight South India accent) "Madam, Kaddu liya to hai aapne" (Madam see you have bought bottlegourd). That day I got to know that bottlegourd is also known as "Kaddu" in Hyderabad 🙂 .
Bottlegourd due to its high water content and low calories is often recommended in weight loss diet. Some people even have its juice everyday. It consists of vitamins, essential minerals, sodium & potassium etc. In this recipe by combining it with chickpea flour, its nutritional value is further enhanced. Through this recipe I have tried to make it in a healthier way by air frying it. The fritters come out to be soft and flavourful, perfect to be enjoyed with fresh coriander chutney or any dip of your choice.
There are two variations discussed below. The first one is to have these as Fritters which you can have as snacks/starters and the second way is to combine it with a gravy to turn it into a main dish. I have explained AIR FRYER method for making these fritters or kofte but you can even deep fry them. The recipe is GLUTEN FREE and also a great option for giving in kids tiffin as mid day snack.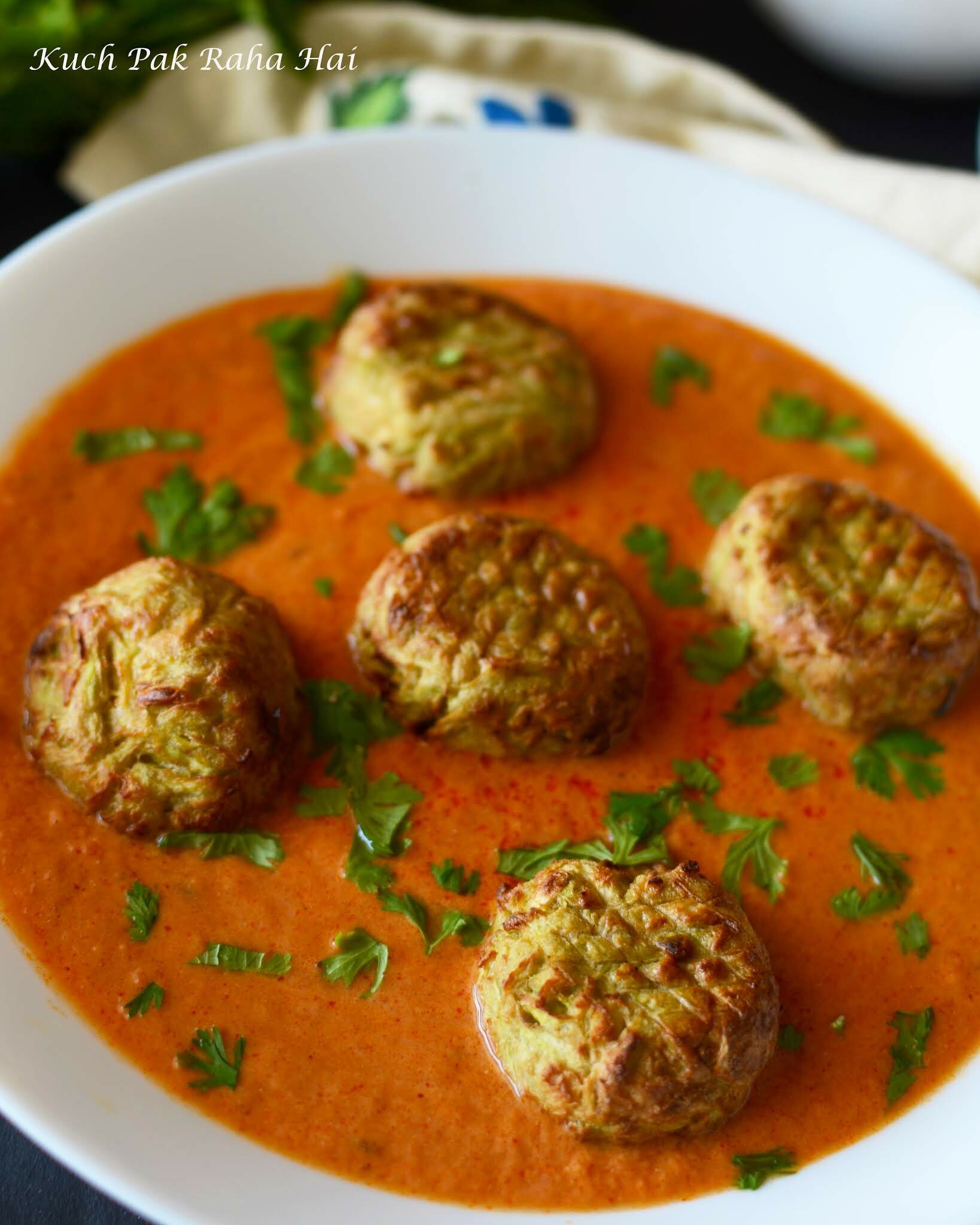 The recipe for gravy is discussed after the recipe of kofte/fritters. For more AIRFRYER recipes, click here.
Hope you would like this simple yet delightful Ghiya Kofte or Bottlegourd Fritters recipe. I would love to hear your feedback or you can also share your pics with us on kuchpakrahahai@gmail.com.
List of Ingredients:
Bottlegourd / Ghiya / Lauki – 500 grams
Chickpea flour / Besan – 1/2 cup
Green Chillies-2
Carom Seeds / Ajwain- 1 tsp
Red Chilli Powder-1/2 tsp
Mango Powder / Amchoor-1/2 tsp (optional)
Salt- To Taste
Ghee / Cooking Oil-1+1/2 tbsp
For Gravy (If making it as main dish):
Medium Sized Tomatoes-4 (roughly 300 grams)
Ghee / Cooking Oil- 1 &1/2 tbsp
Green Chillies-1
Cumin seeds / Jeera-1 tsp
Asafoetida / Heeng- A pinch
Ginger paste-1 tsp
Red Chilli powder-1/2 tsp
Turmeric Powder / Haldi – 1/2 tsp
Coriander Powder-1 tsp
Sugar-1/4 tsp
Salt- To taste
Cream / Malai-3 tbsp
Water-3/4 cup
Chopped coriander leaves-2 tbsp (Garnishing)
Steps To Prepare:
Step1:
Wash the bottle-gourd or Ghiya well. Peel it and cut it into 2 or three pieces. If the seeds are to big or thick, feel free to de-seed it.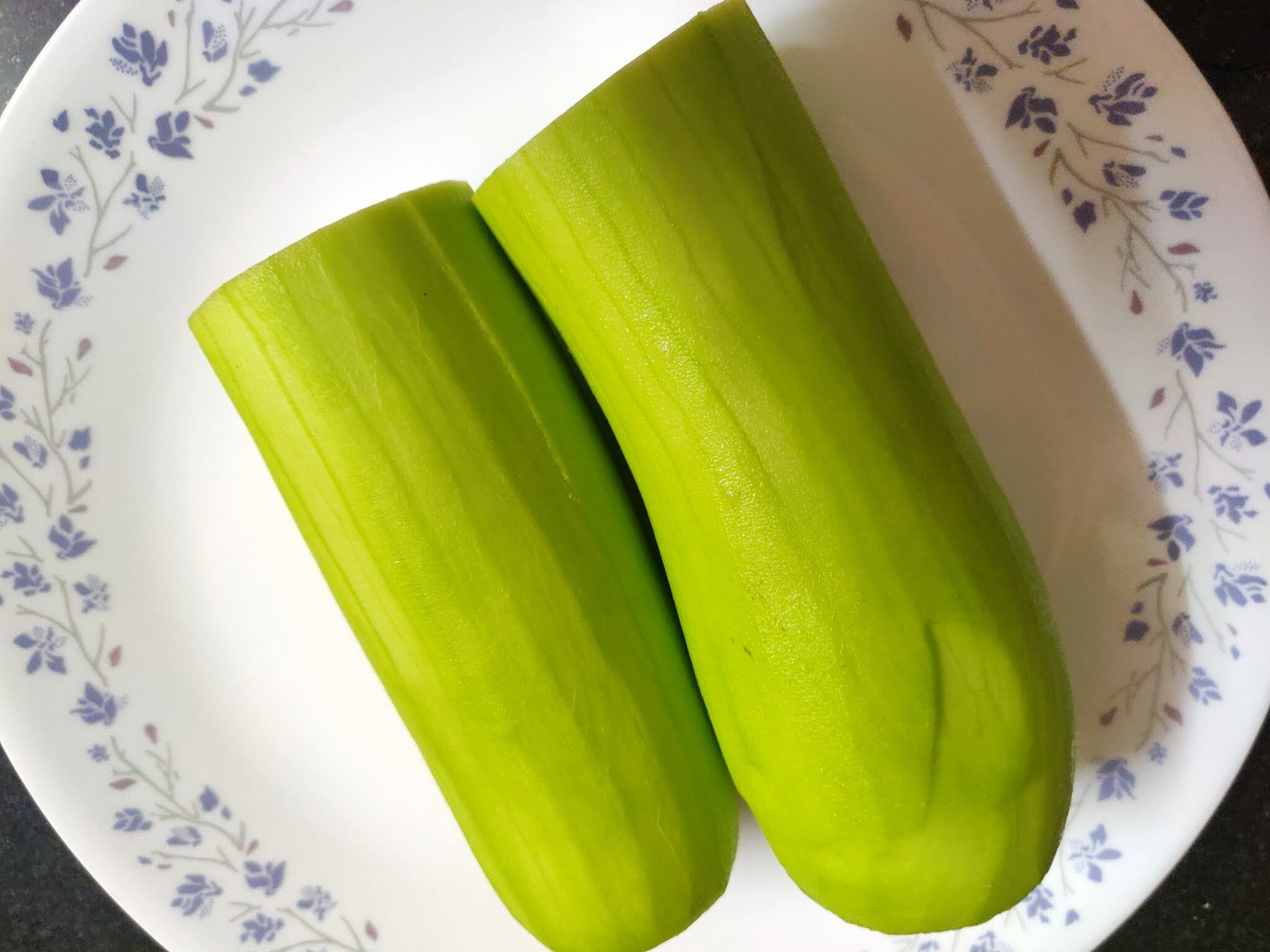 Step2:
With the help of manual grater or food processor, grate the Ghiya into fine shreds. I have used a manual grater below as I find it quick & fuss free for smaller quantities of vegetable. You can check out its price or other specifications on Amazon by clicking here.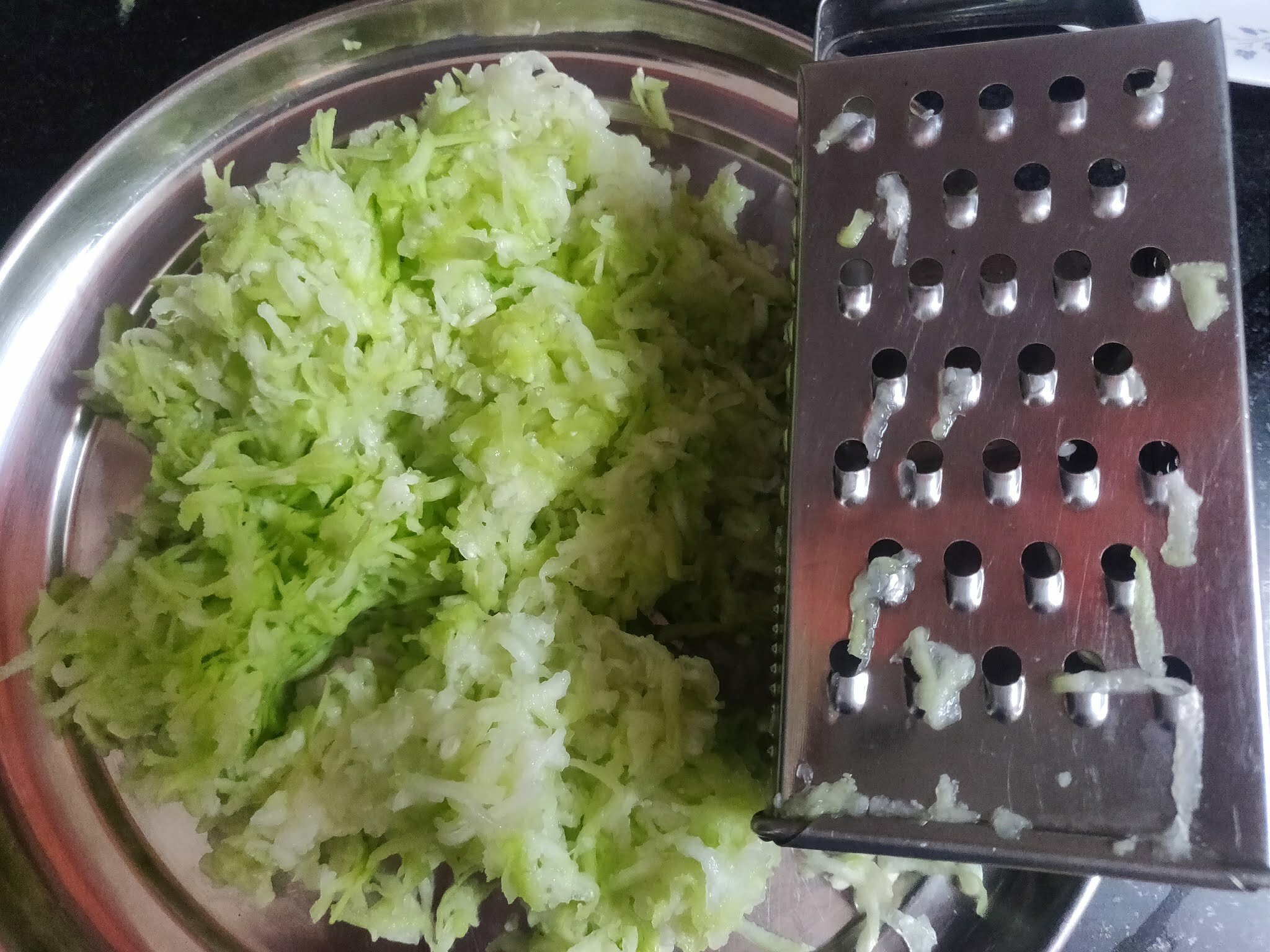 Step3:
Squeeze the excess water from bottlegourd shreds. You can do so in two ways. One way is to wrap it in a kitchen cloth & then twisting the cloth so that excess water is drained out. Second way is to press the shreds between the palm of your hands and squeeze the water from it. Please note we just want to remove the "Excess" water content without leaving the bottlegourd too dry. So be gentle while doing this step. You can use the leftover juice in kneading chapati dough or add to any of your vegetables or lentils while cooking.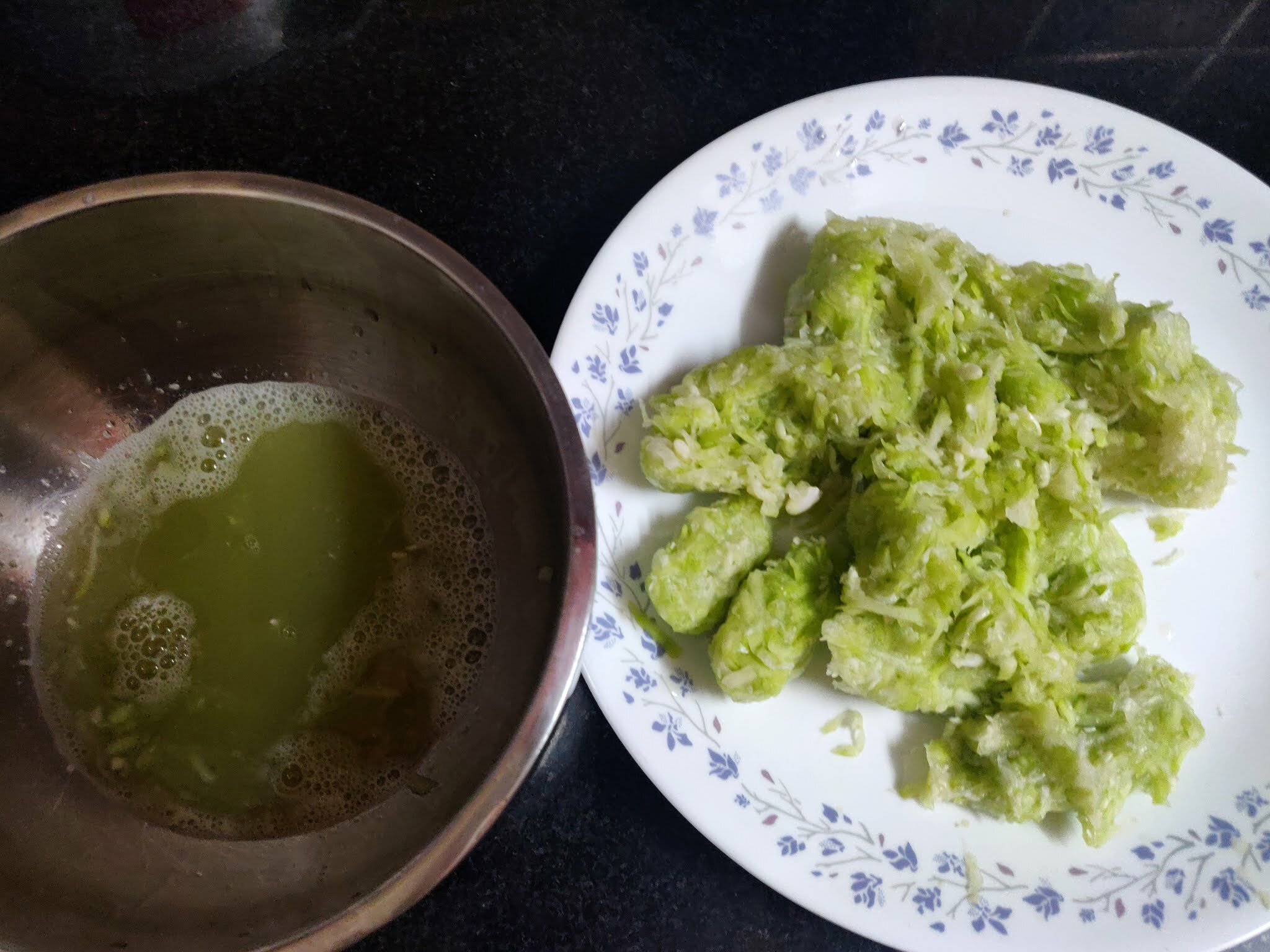 Step4:
Add besan (or chickpea flour), green chillies, spices and salt to the shredded ghiya.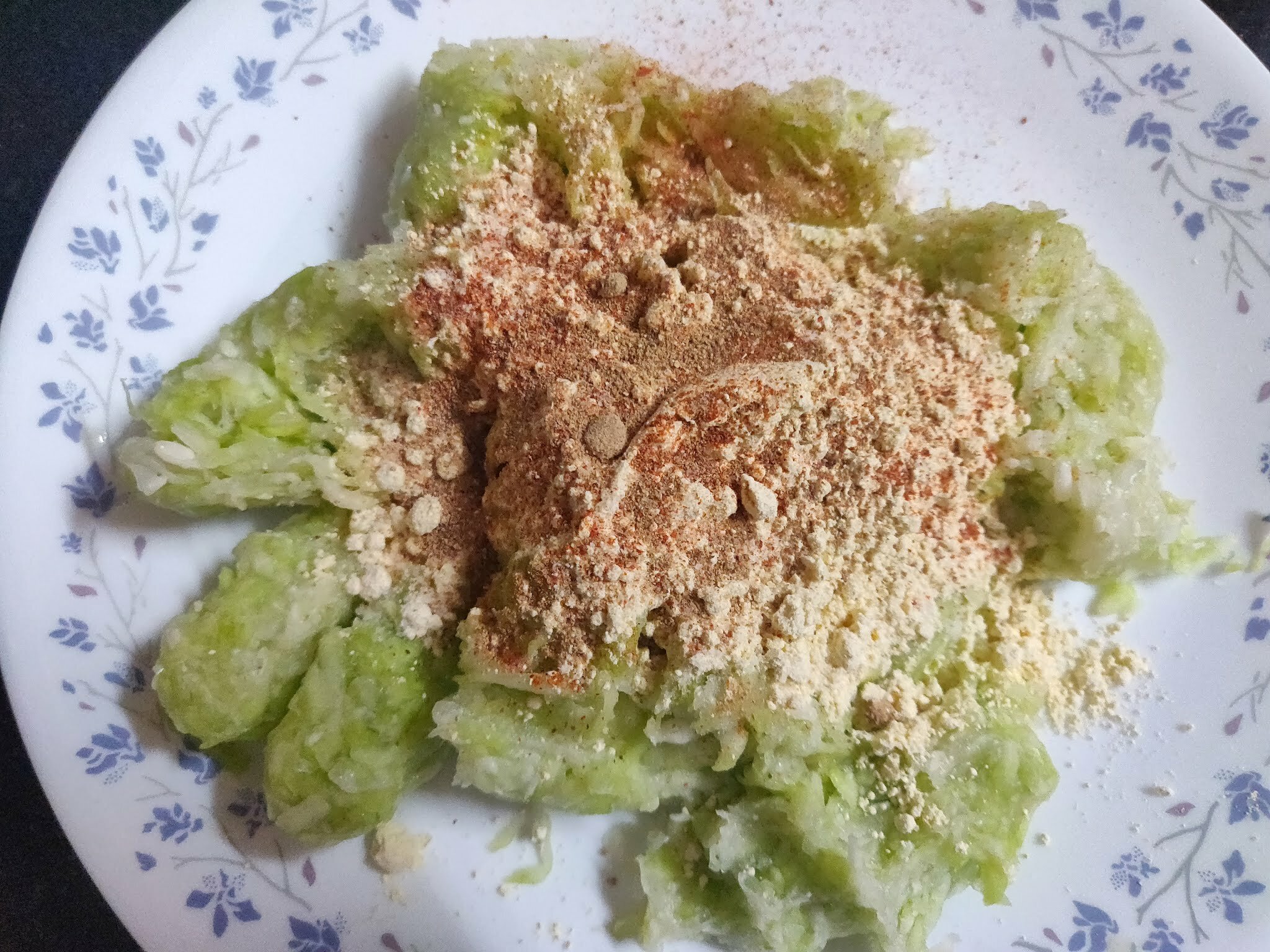 Gently knead the dough out of the mixture without putting too much pressure.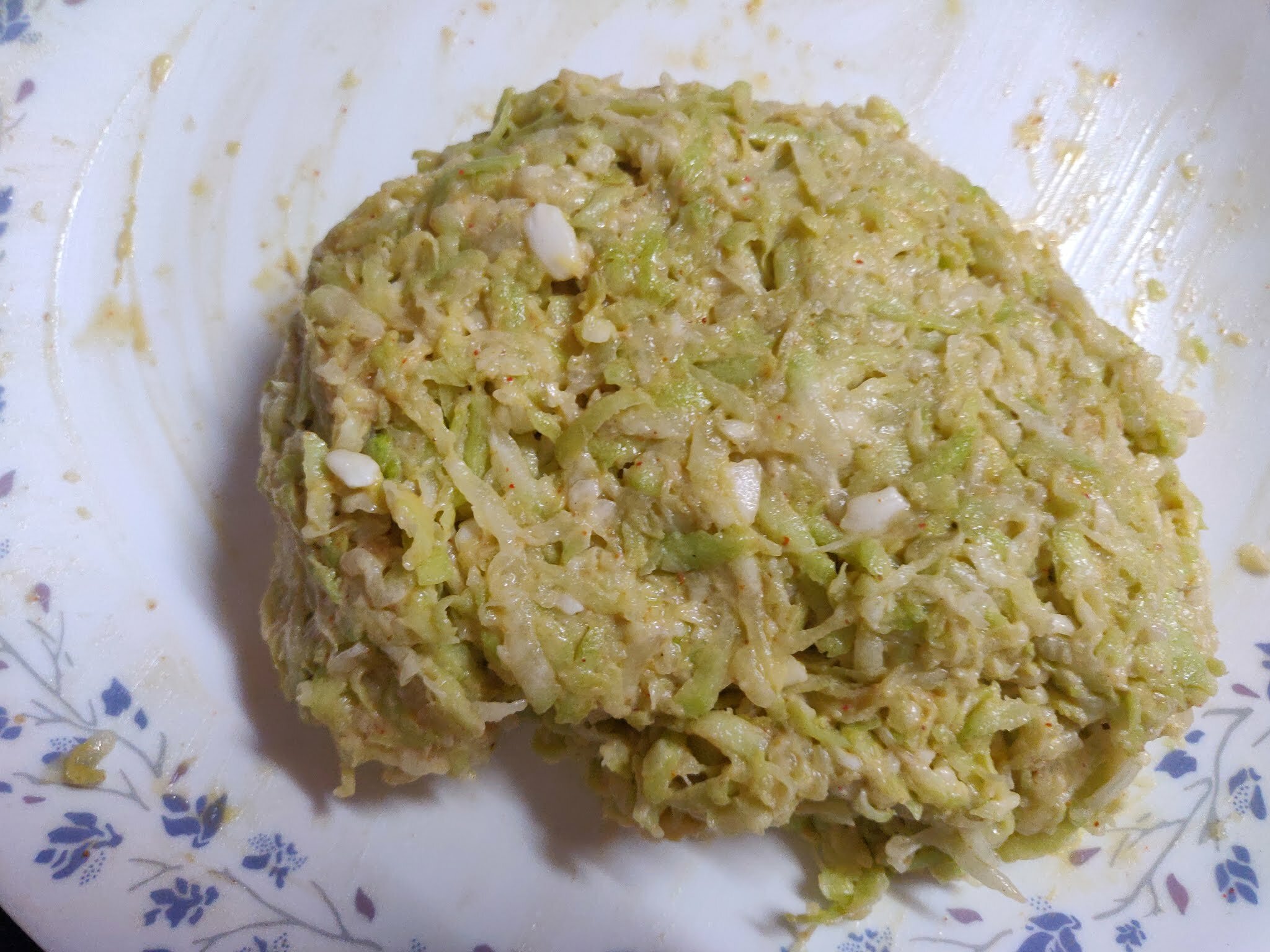 Step5:
Set the Air Fryer for preheating on 200 degree Celsius for 10 minutes. By the time our air fryer is preheating lets move to the next step.
Step6:
Rub some oil or ghee in your hands and start making balls out of the dough. The trick is to use single hand and not both hands as it put too much pressure. Just place the teaspoon of dough on your palms, press it lightly with your fingers to smoothen it and then gently shake your hands (while fingers folded) so that nice smooth ball is formed.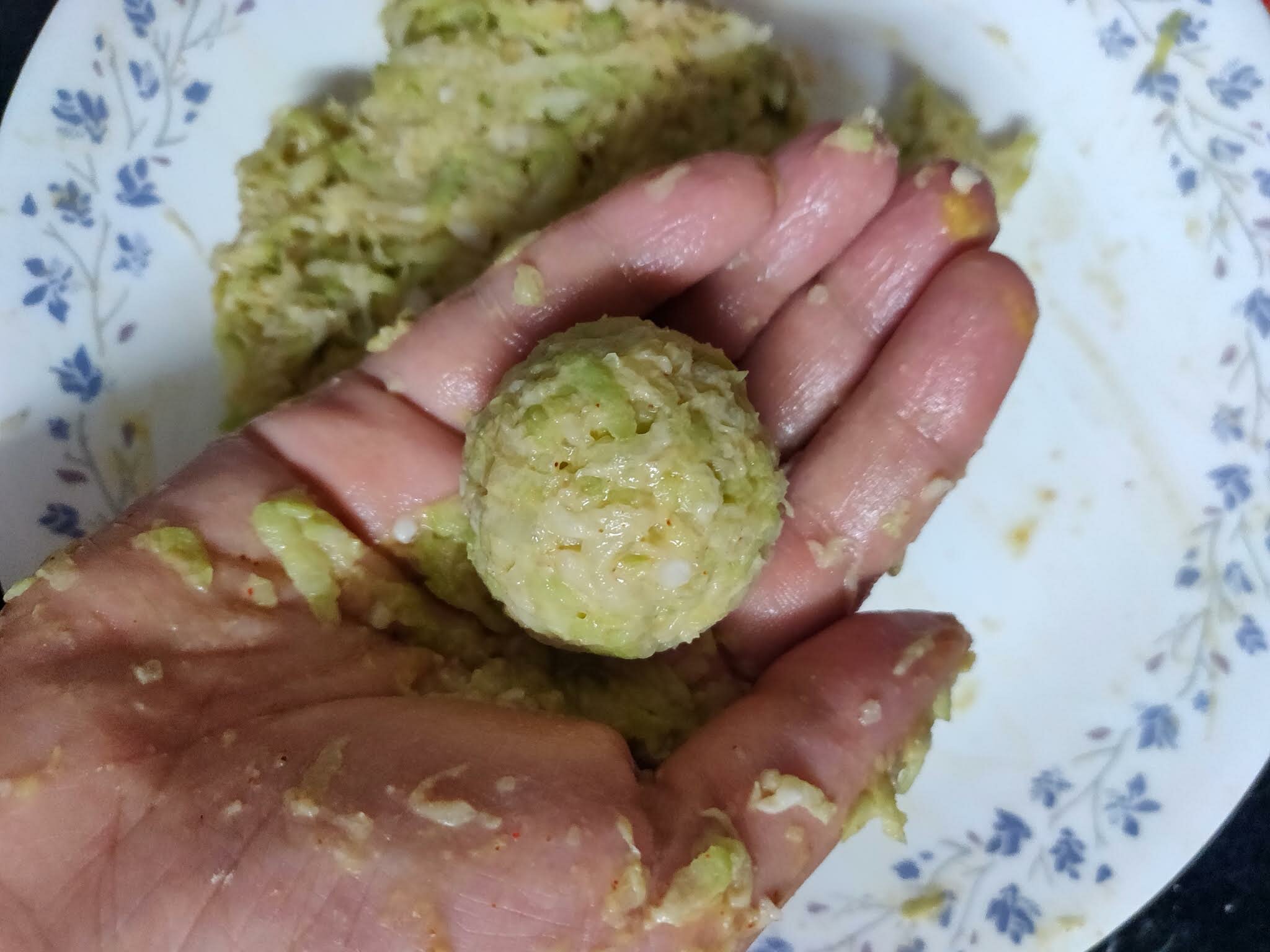 Step7:
(If you have applied ghee on your palms while making these balls then you can skip this step.)
Using the same method make other balls from the dough. Brush these with oil or ghee once again.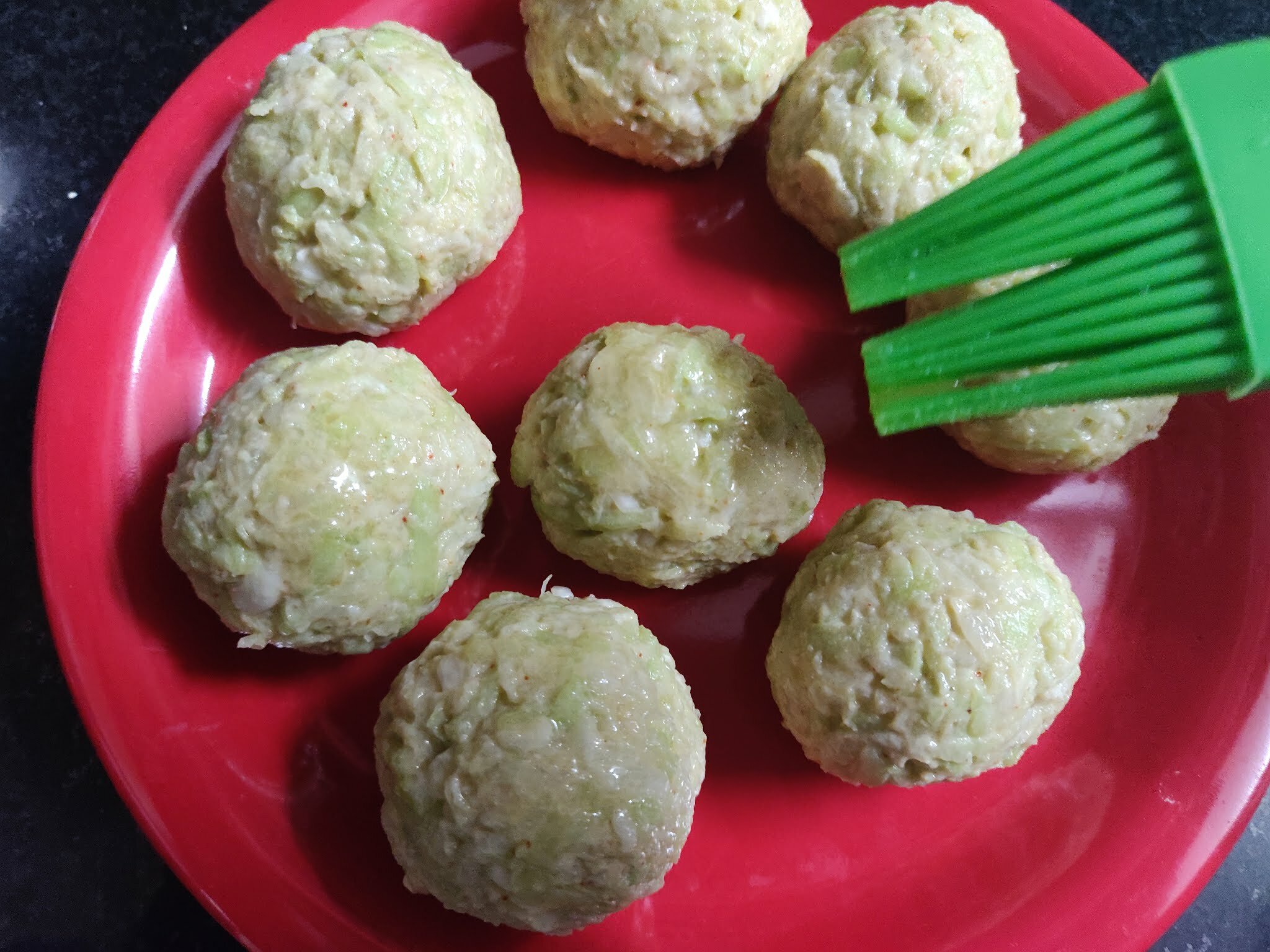 Step8:
Brush some oil on the grill of the air fryer also. This way the fritters don't stick to it. Place the bottlegourd fritters inside the basket.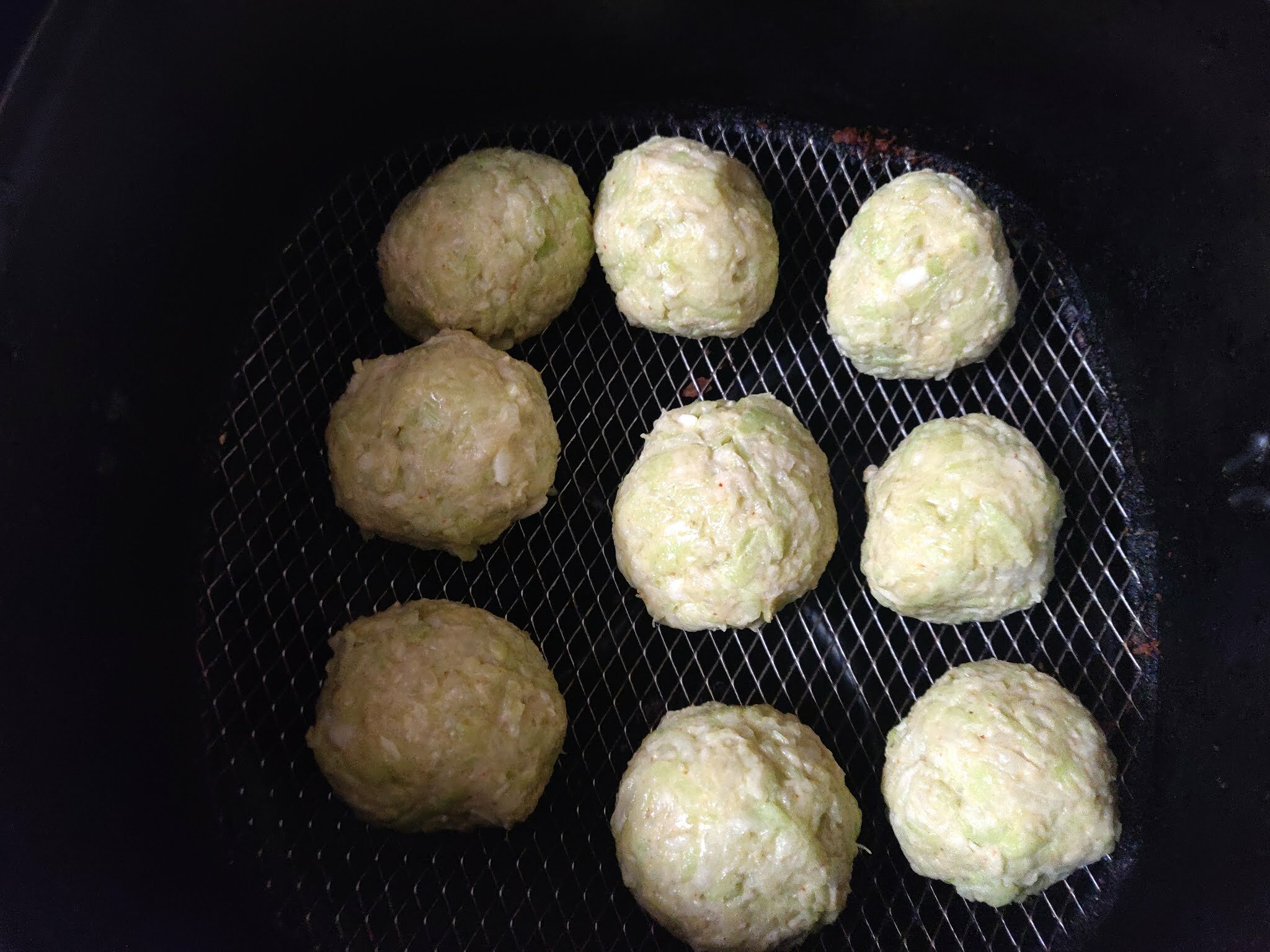 Air fry them for 5 minutes at 200 degrees Celsius and 180 degrees for next 15 minutes . The time may vary 2-3 minutes more or less depending on the variety of bottle-gourd, the moisture in it or how much browning you want on these fritters. If you wish you can brush some more ghee/oil on these in the mid time of cooking.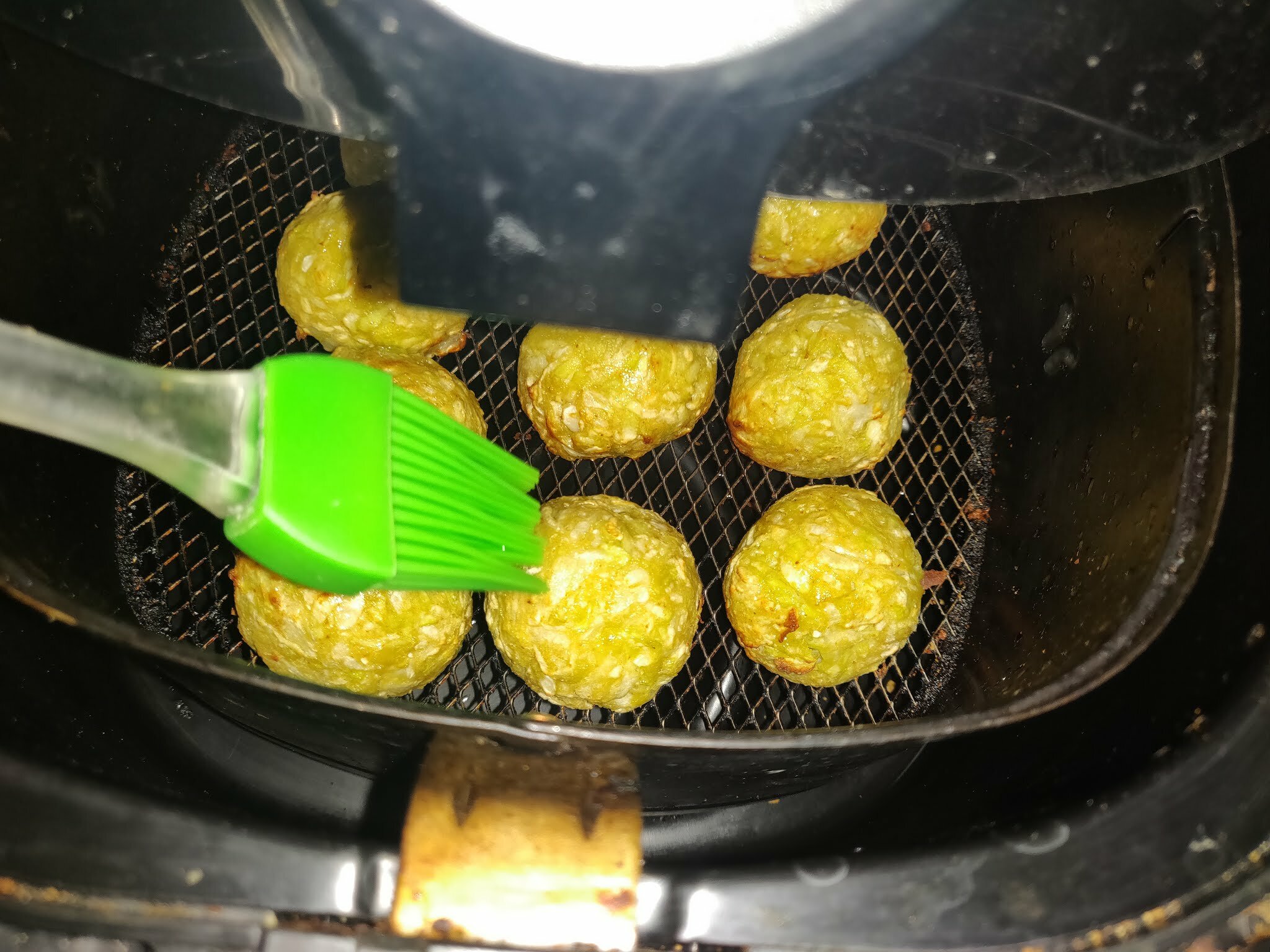 Bottlegourd Fritters are ready!! You can enjoy them with ketchup/chutney or any of your favourite dips as snack or with Gravy as Main Dish. The recipe for gravy is discussed next.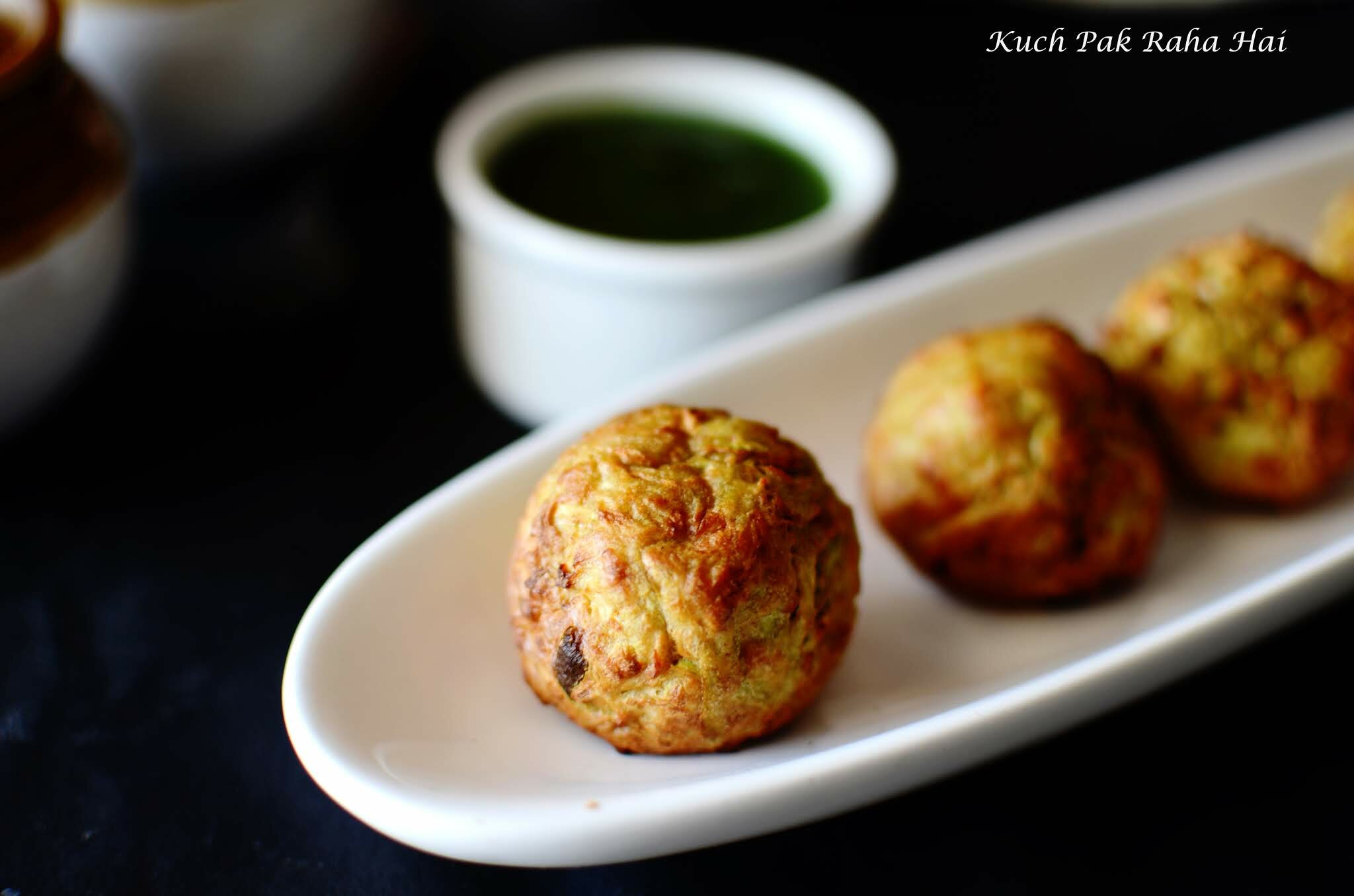 Ghiya Kofte In Appe or Aebleskiver Pan
I tried this same recipe in Appe pan and it came out good in it also. You have to make Kofta Balls just the way explained in Airfryer method (Till step7). After that rub some oil inside Appe pan and keep it on low flame. When the pan is slightly hot, keep the kofta balls inside them. Let them cook on low flame for 2-3 minutes.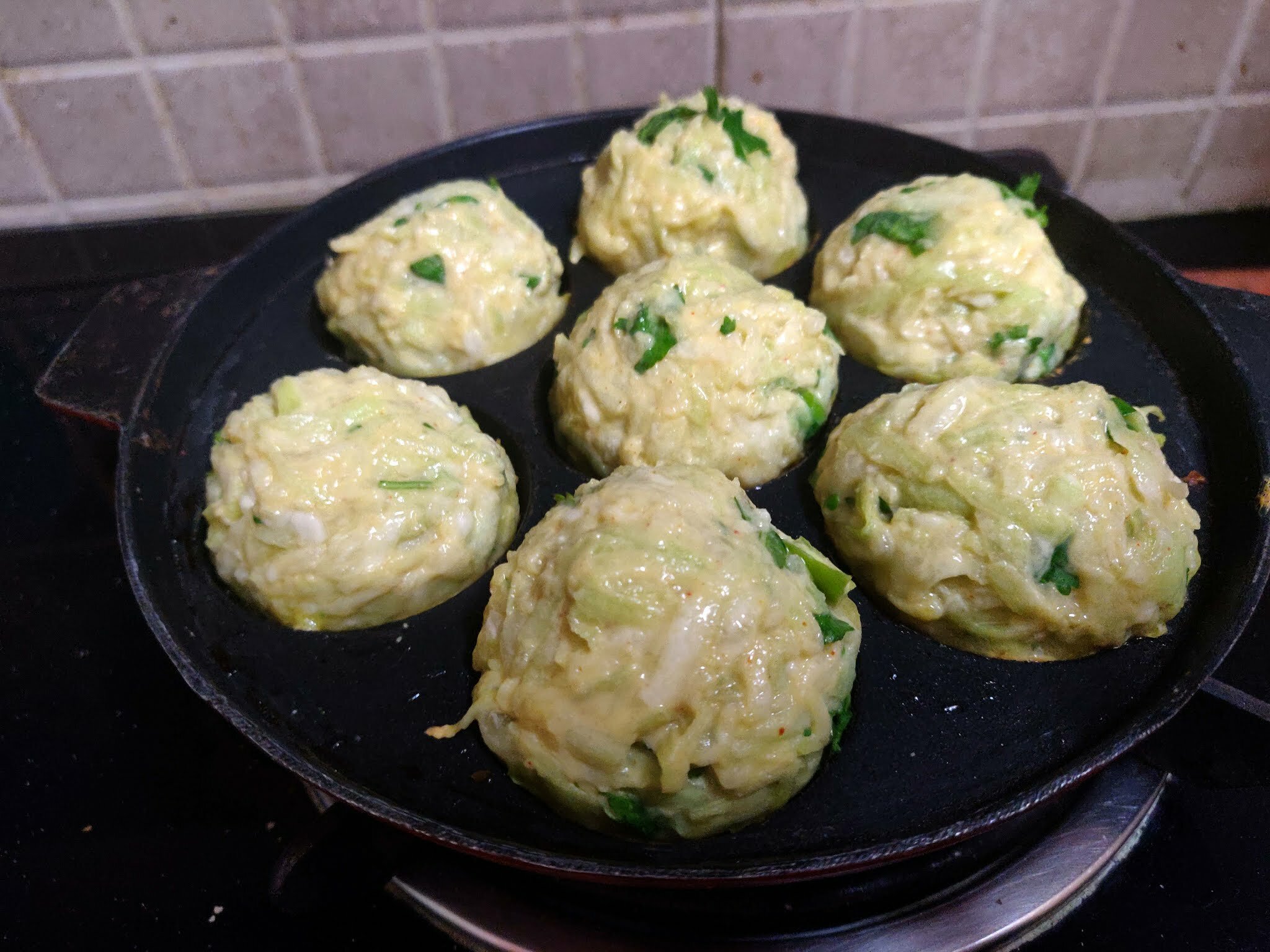 Once they are done from bottom, gently rotate it with the help of a knife so that other side is also cooked. Brushing additional oil or ghee is entirely your choice.
Keep rotating these koftas till it is completely golden brown from all sides. Have it as a snack or in gravy.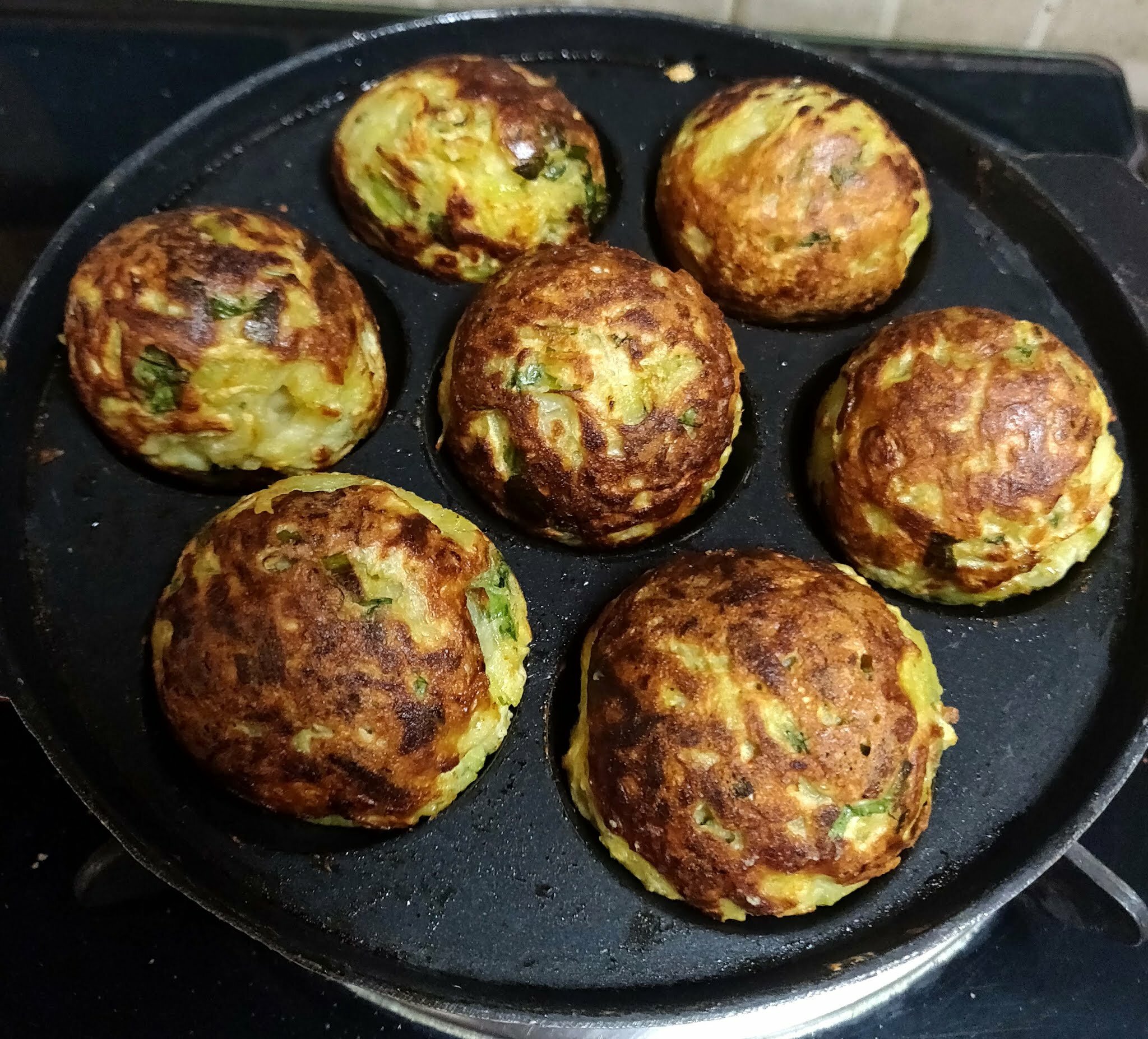 Ghiya (Lauki) Kofta Gravy
Step1:
Blend together tomatoes & green chillies to form a consistent thick puree. I am using Wonderchef Nutri-Blend Mixi here which is quite handy for making smoothies & purees. You can check out its price & other specifications on Amazon by clicking here.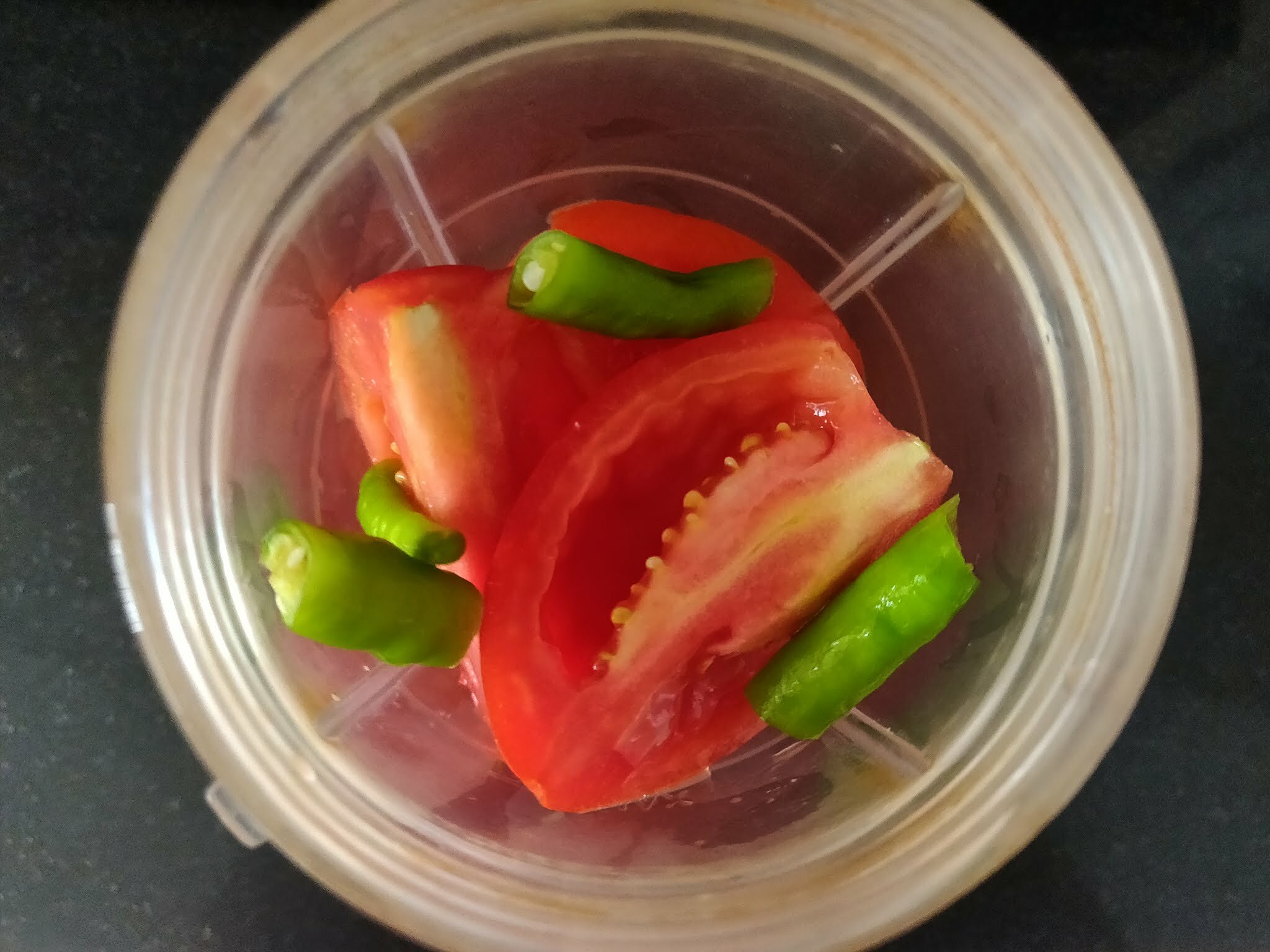 Step2:
Heat ghee or oil in a pan. Add cumin seeds (jeera), asafoetida (heeng), and ginger paste to it. Roast the spices for 10-15 seconds till the cumin seeds begin to swell & release its aroma.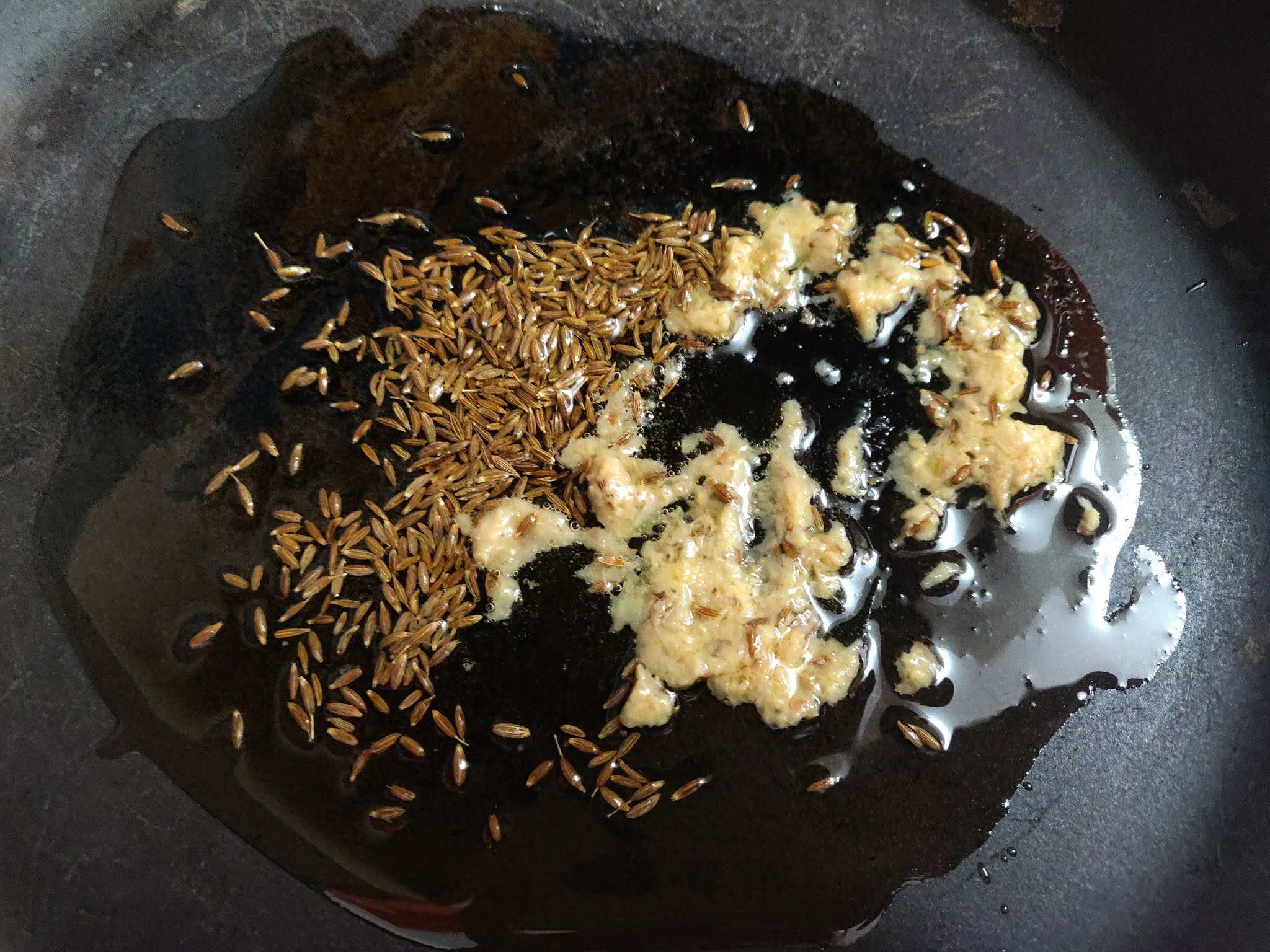 Step3:
Add tomato & green chilli puree to it which we prepared in step1. Let it cook on medium flame while stirring it intermittently.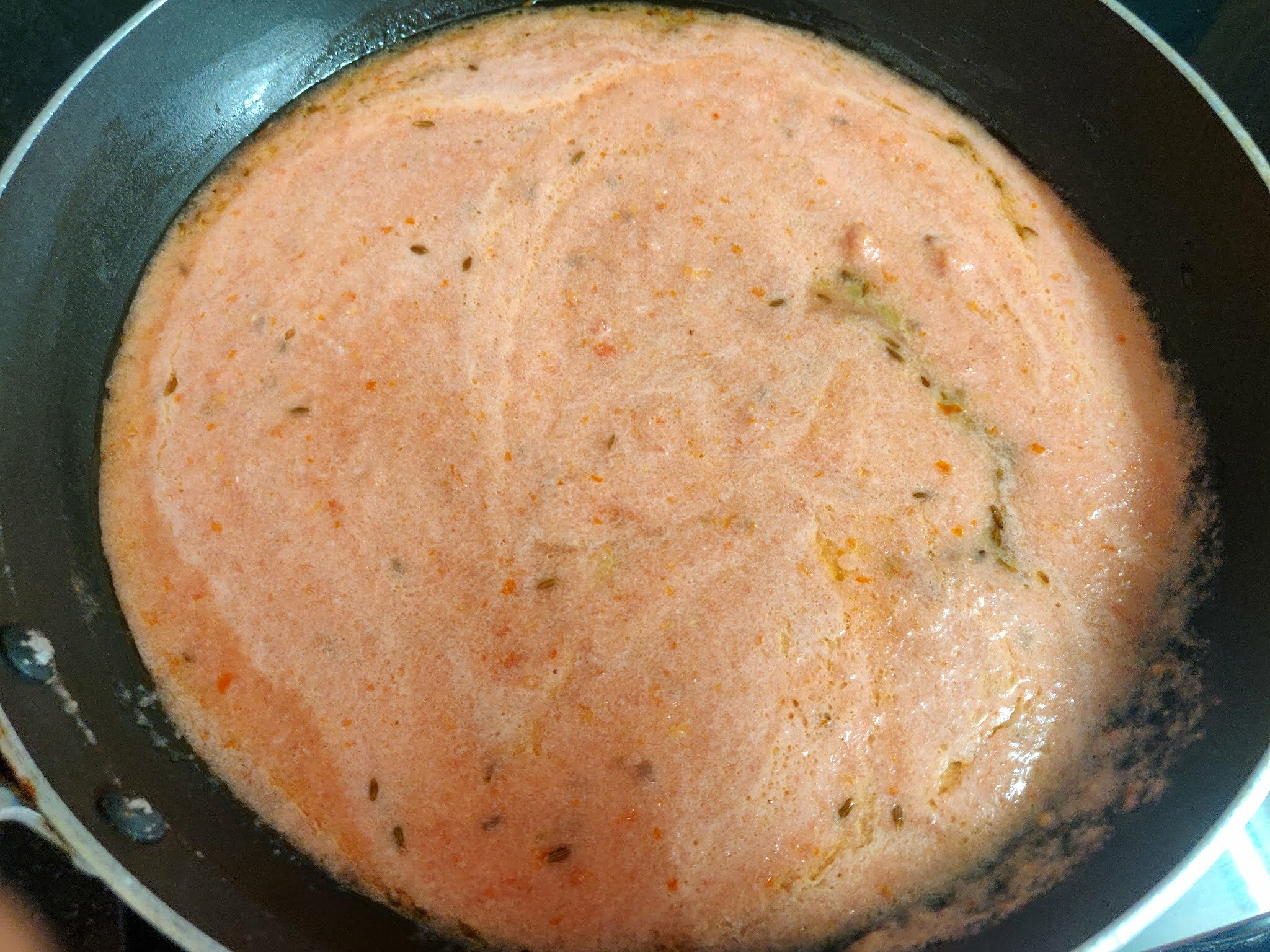 Step4:
When the puree starts to thicken up little bit, add red chilli , turmeric, coriander powder and sugar to it. Mix well.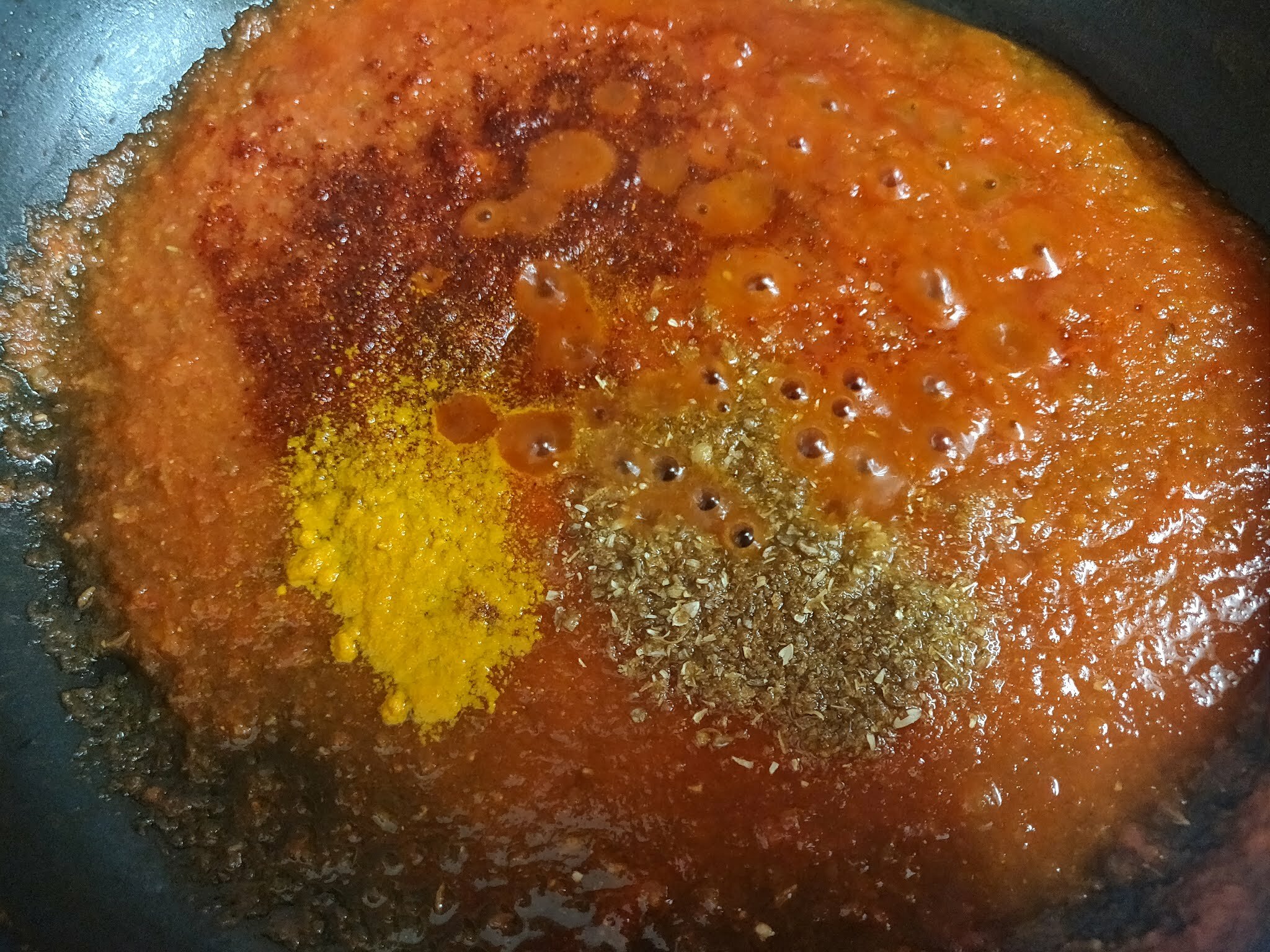 Let the masala cook on low-medium flame till it releases its fat. Slow down the flame.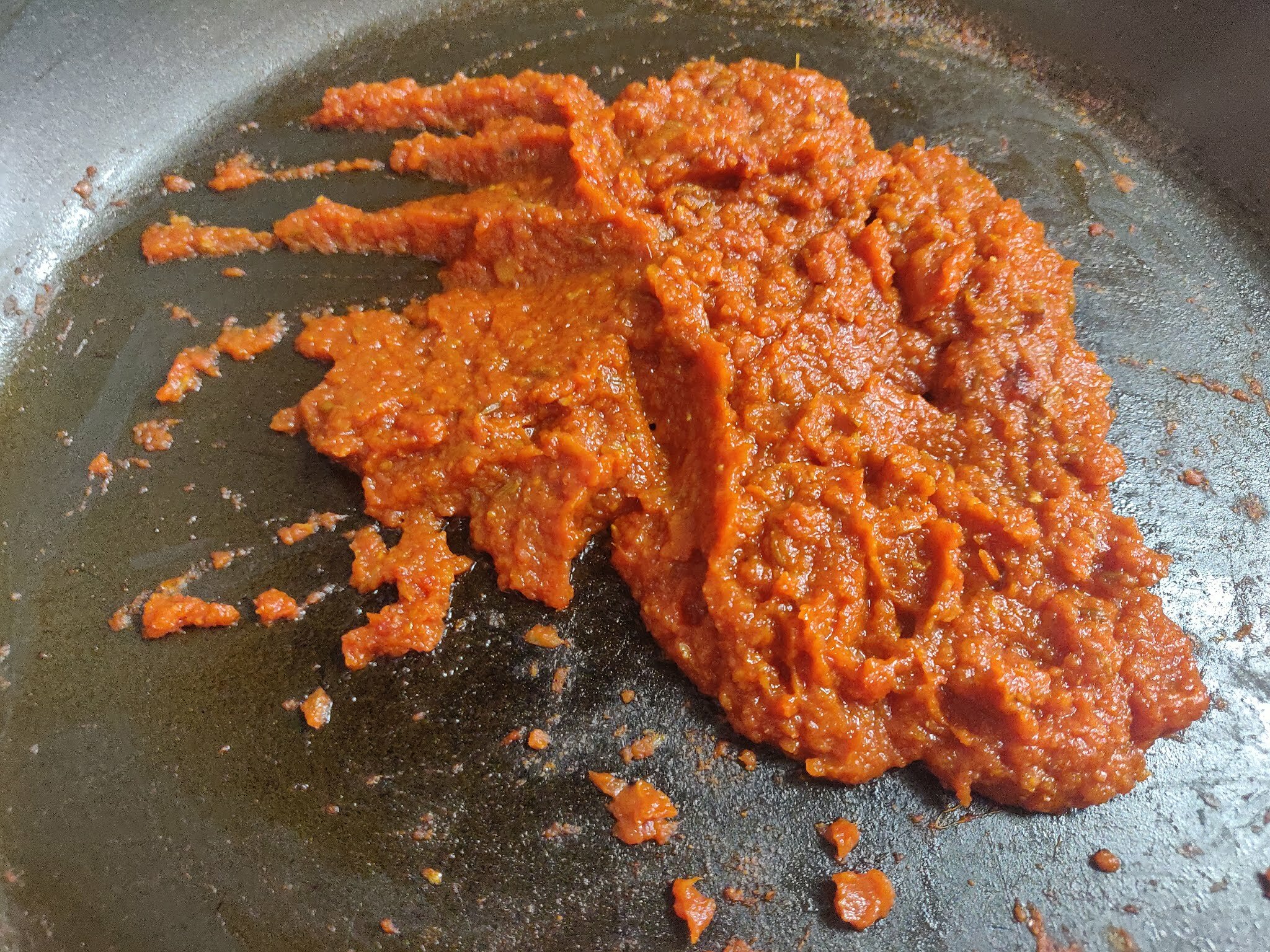 Step5:
Add 3/4 cup water to the mixture above and bring it to boil. Switch off the flame after this.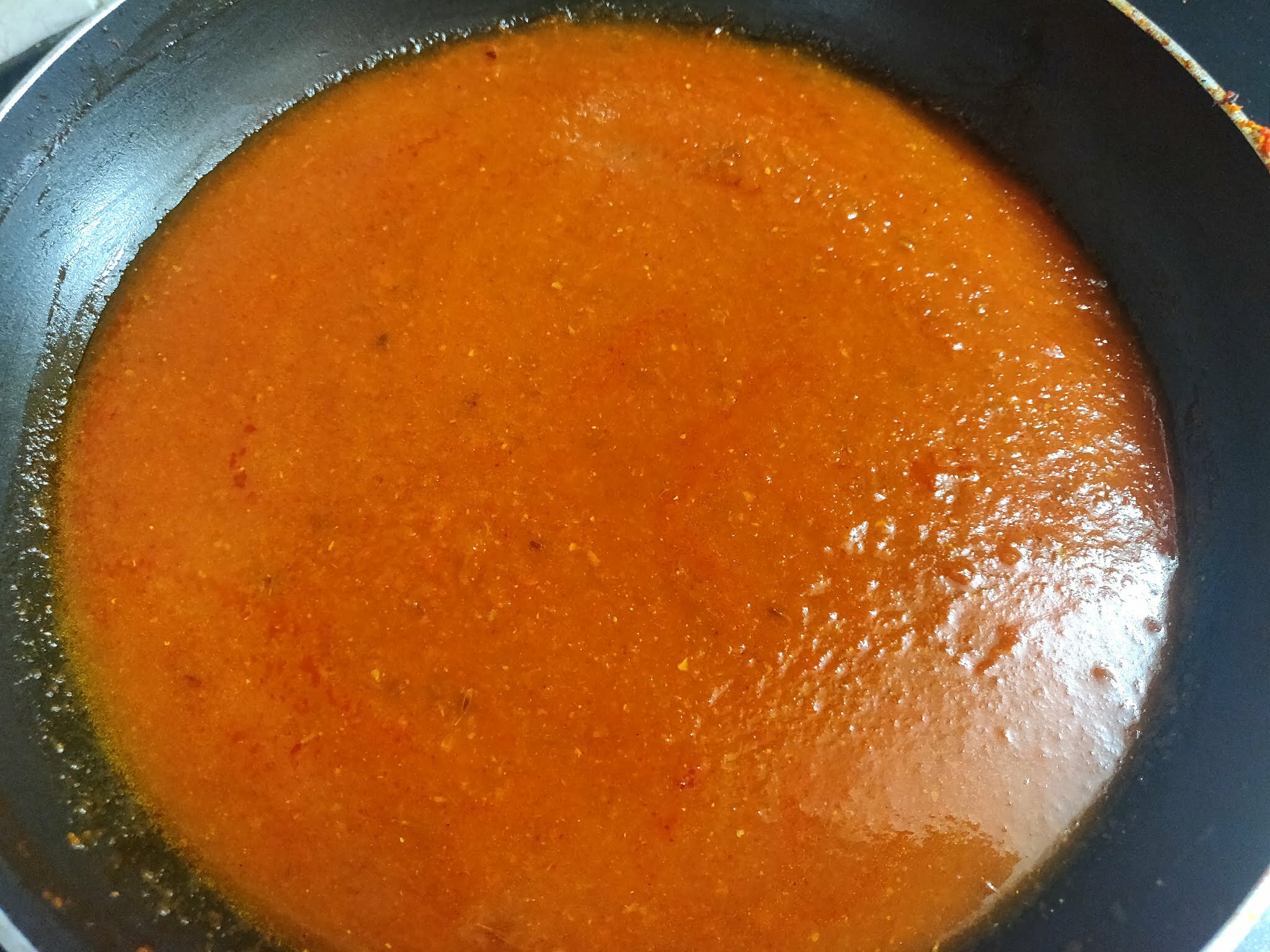 Step6:
Add cream to the gravy. You can use full fat or low fat cream or even malai here. Stir it well. The cream gives a richness & silkiness to the gravy. Add salt in the end and mix once again.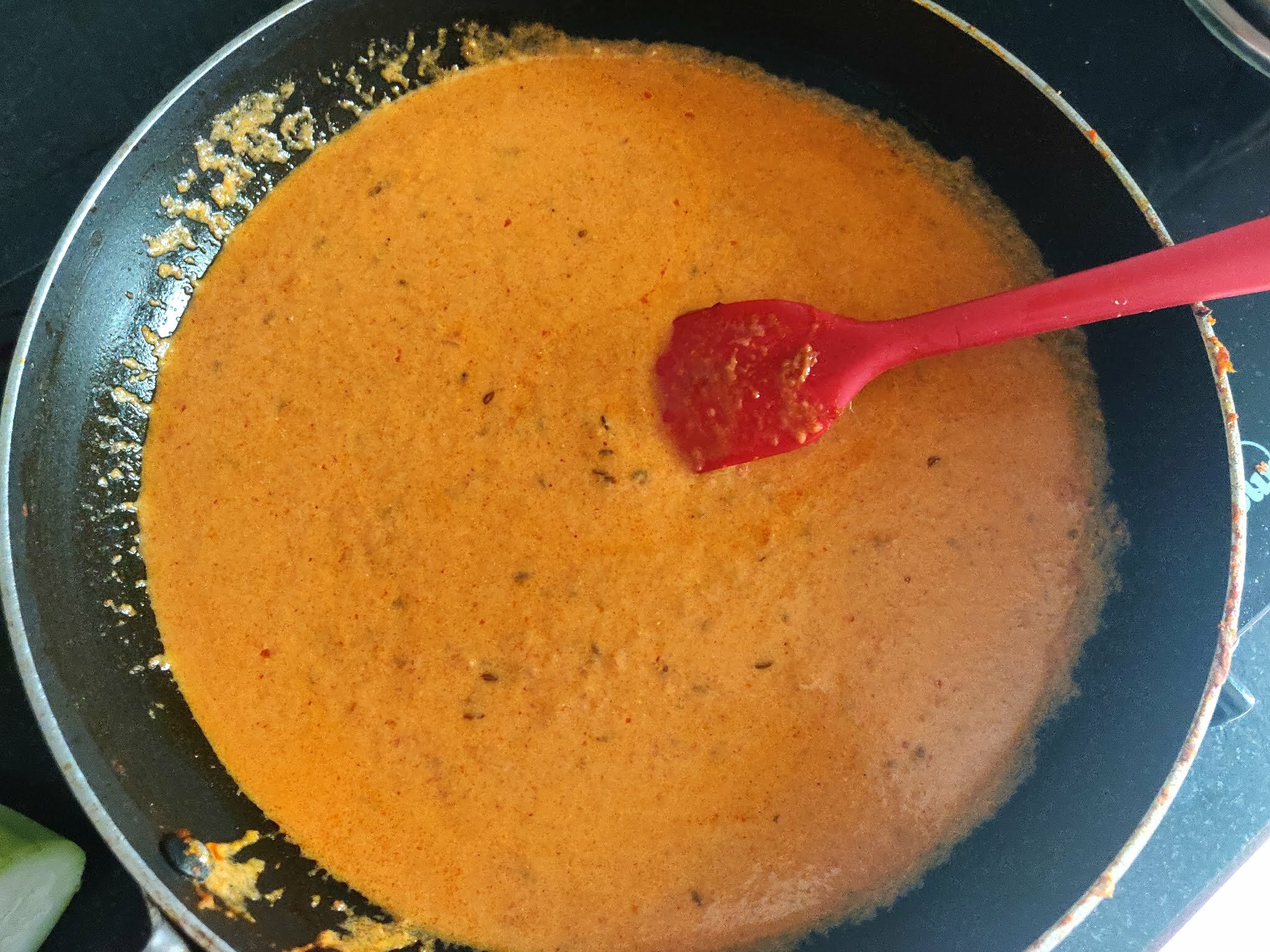 Step7:
Add the Ghiya or Lauki Koftas to the gravy just before serving. Garnish it with some freshly chopped coriander leaves.
Enjoy these soft & flavourful Lauki ke Kofte with Chapati or Naan.