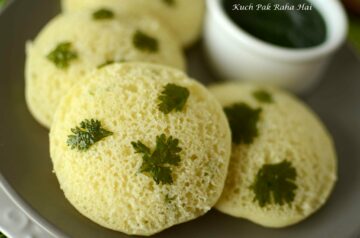 Moong Dal Idli is a delicious gluten free, high protein Idli recipe made with yellow moong dal (Peeled Split Green Gram Lentil). It is an instant recipe made without rice and does not require any fermentation time. It is a healthy, high protein, low fat breakfast recipe and very easy to make.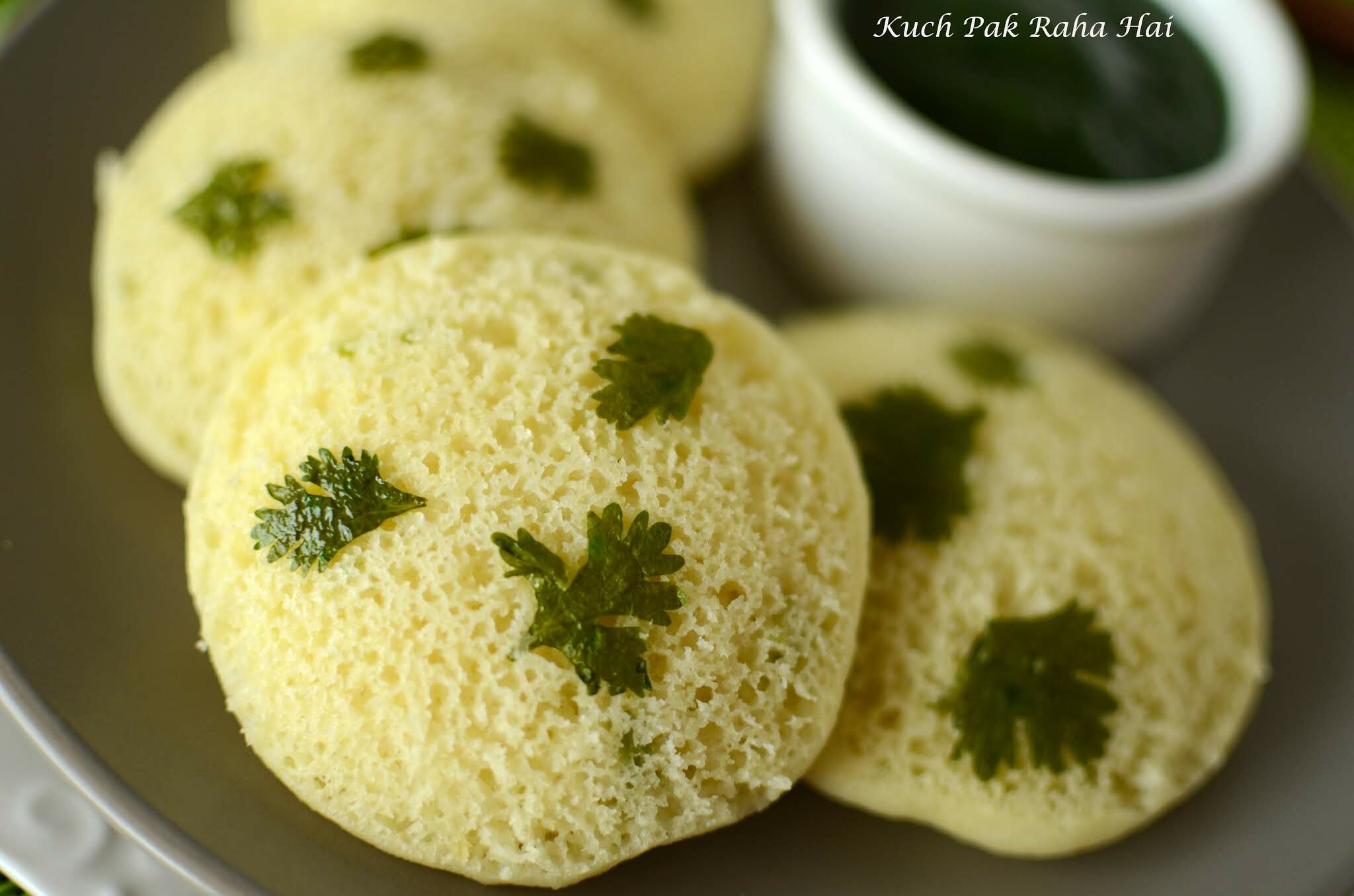 Instant Moong Dal Idli recipe shared here is:
100% Gluten free
Protein packed
Made without rice or rava
Healthy Indian breakfast
Quick to make (made without fermentation)
How to make moong dal idli?
I discovered this recipe accidentally when I was grinding Mung Dal for making mixed Dal Dosa. Instead of making Dosa, I thought of making idlis with it just the way we make instant rava idli. I kept the batter little bit on thicker side and added Eno (Fruit Salt) to it. I steamed it in regular Idli stand & voila!! the moong dal idlis came out soft & fluffy. In fact if one does not look too carefully while eating it, they may confuse it with rava idli.
It is a perfect healthy breakfast recipe which is quick to make & does not require long preparation time. The best part of it is zero oil recipe and if you are looking for low fat and filling recipes, this is an ideal one.
One of the main things to take care while preparing the batter is to look for its consistency. It should neither be too thin or thick, otherwise idlis will not turn out fluffy. Ginger paste, green chillies & fresh coriander leaves have been used to add flavour to idlis.
You can have serve this moong dal idli with: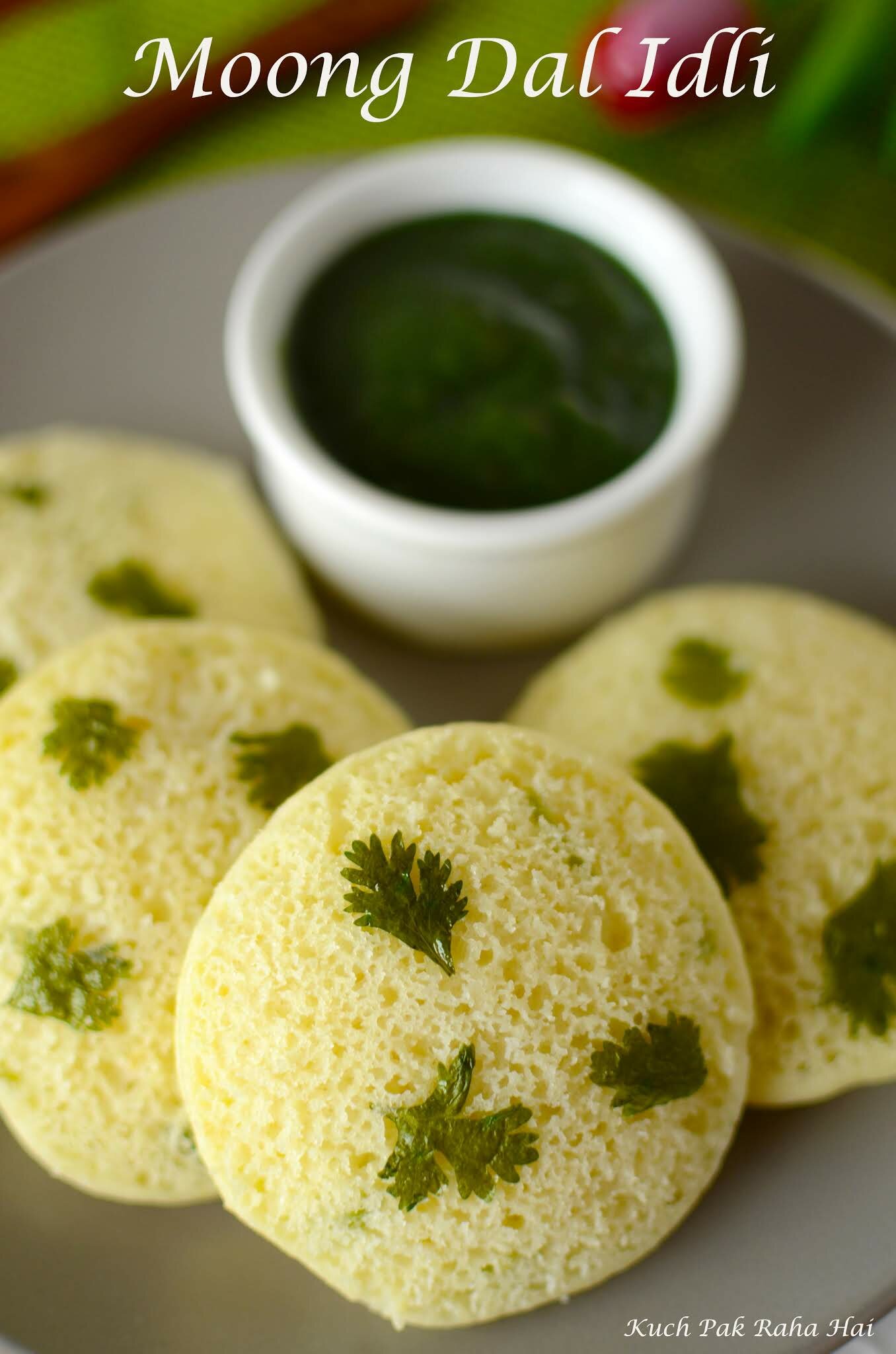 Recently I have switched to Tata Sampann Lentils & am quite impressed by their quality. I have tried this recipe using Moong dal sold in general retail store and then with Tata Sampann brand Moong Dal. You can definitely sense the difference in the aroma & taste between the two. As per the claims on their packets, the lentils are unpolished and have high protein content. 
If you are making it for kids feel free to skip green chillies. These Idlis are also a good option for giving in kids tiffin as this will make them eat lentils and they won't even get to know. Earlier I had shared recipe of Vegetable Rava Idli which was also appreciated by many readers.
More healthy breakfast recipes:
Hope you will like this soft and delicious Moong Dal Idli recipe. I have also shared a video for this recipe on our Youtube Channel. You can view it to get an idea about the consistency of the batter.
Youtube Video:
Ingredients: (Makes 10-12 pieces)
Yellow Moong Dal (Peeled & Split Green Gram) – 1 cup
Water – 1/4 cup
Green Chillies – 2
Ginger Paste – 1 tsp
Eno (Fruit salt) – 1 tsp
Ghee / Cooking Oil – 1 tbsp
Salt – To taste
Coriander Leaves – 1/4 cup
Directions:
Step 1:
Soak Moong Dal for 2-3 hours. I generally soak it a night before for making idlis in morning.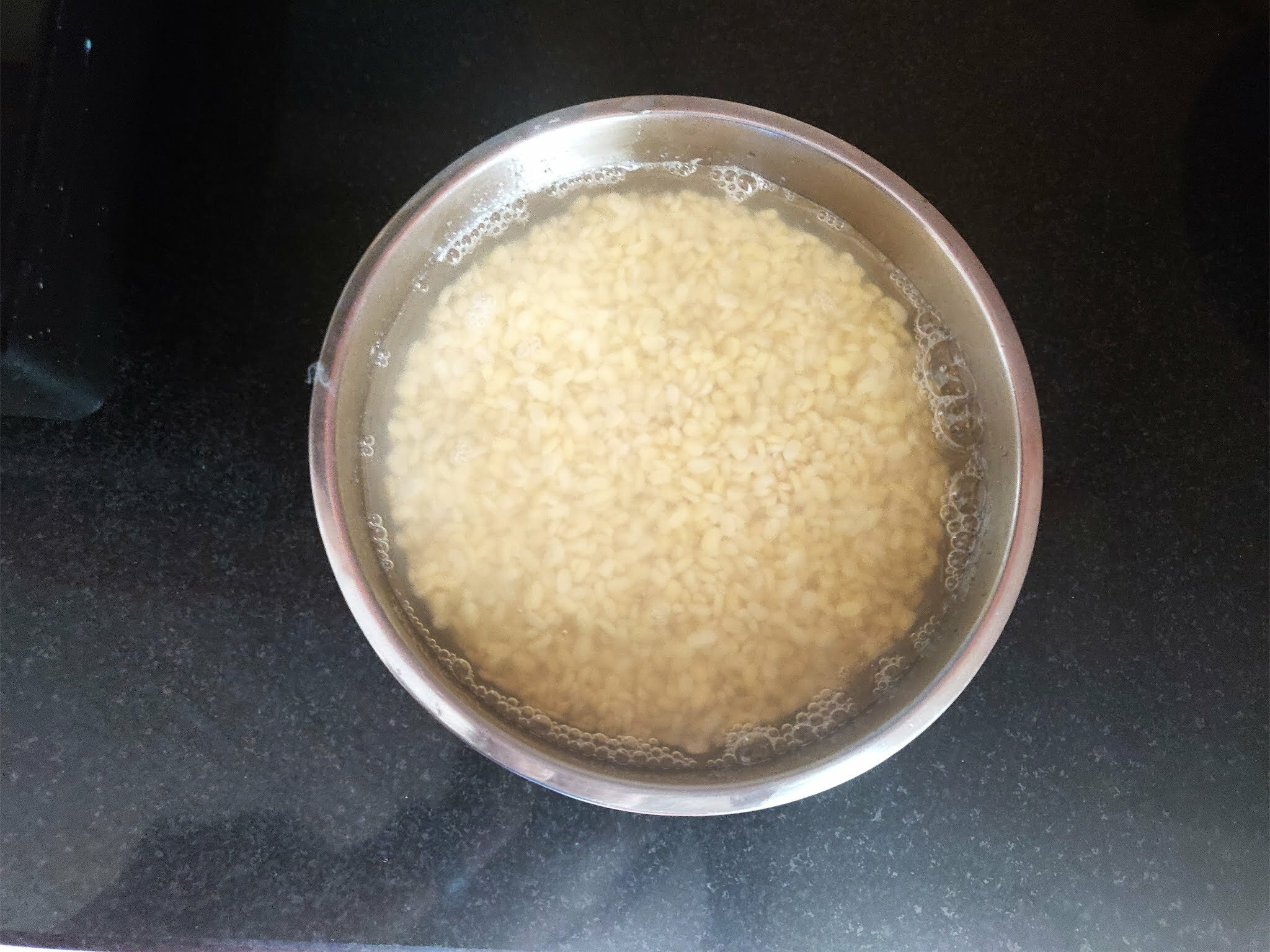 Step 2:
Add soaked moong dal in a grinder or food processor. Add water little by little to form smooth batter. The batter should not be too watery nor too thick.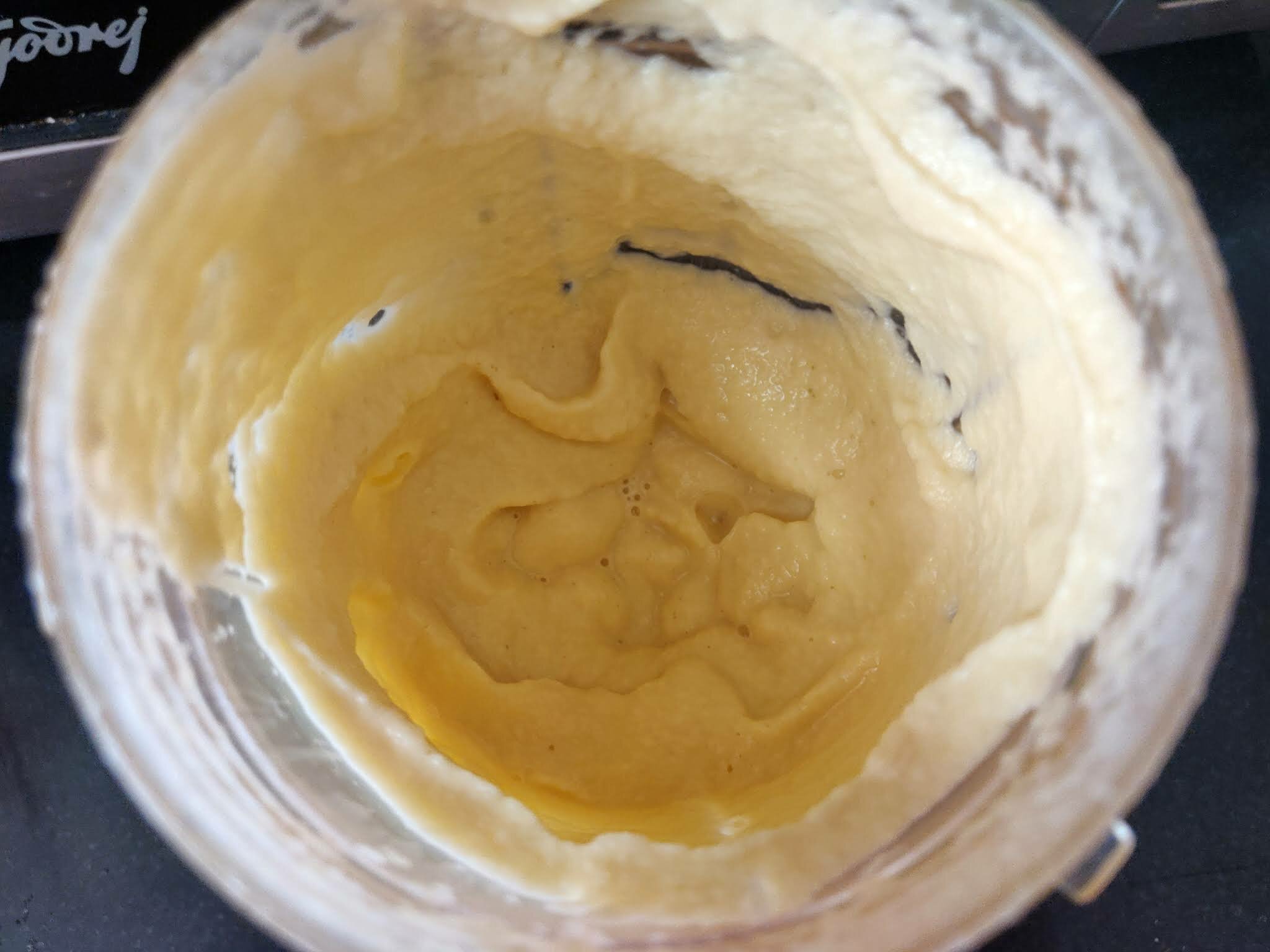 Step 3:
Transfer the batter in a mixing bowl and add salt, chopped green chillies, coriander leaves and ginger paste.You can save some coriander leaves for garnishing which is totally optional.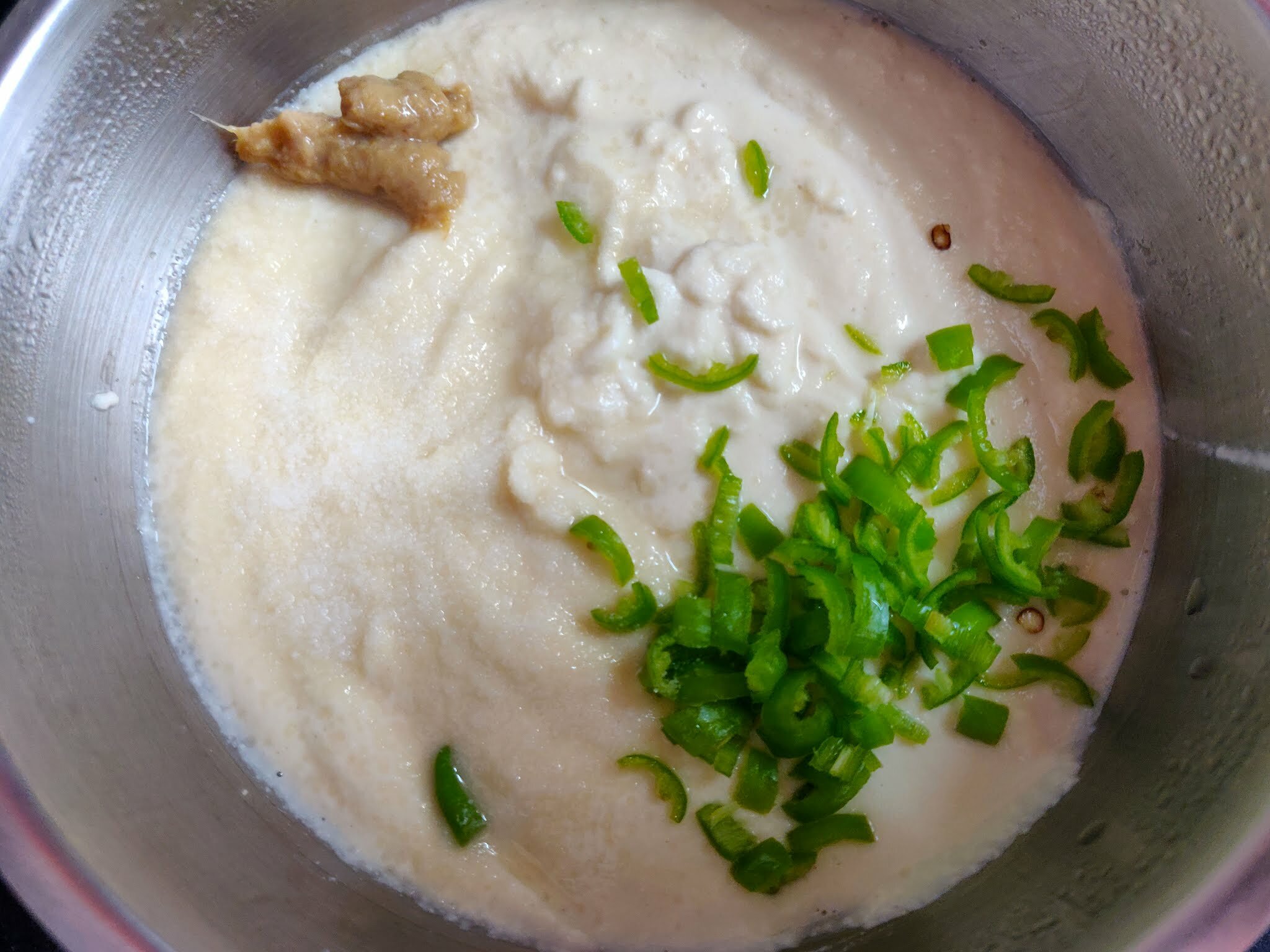 Mix once again for 2-3 minutes more using hand whisker . We are whisking again at this step as we want to aerate the batter as much as possible. Keep it aside.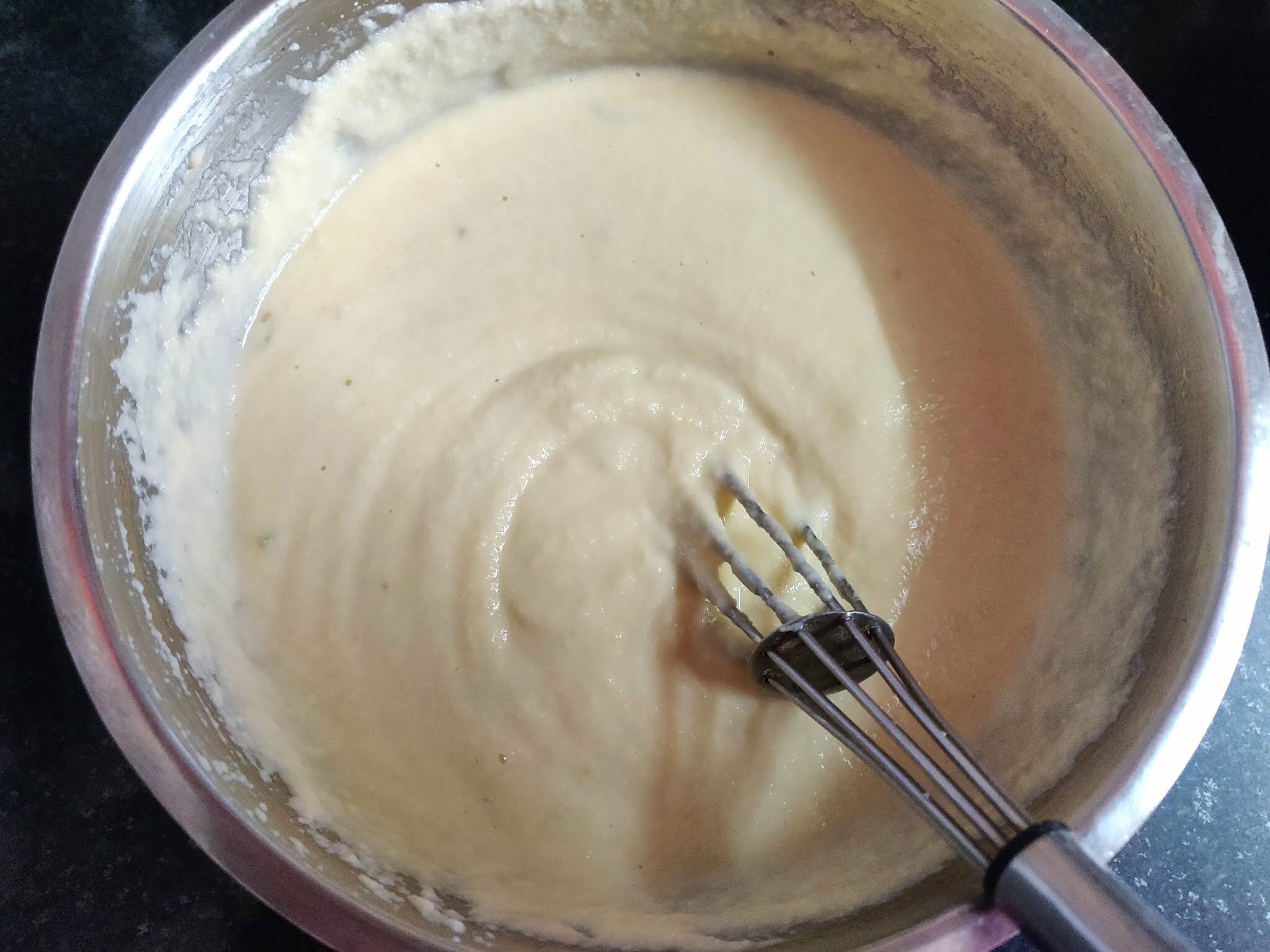 Step 4:
Keep the water in steamer to boil (in which you are going to steam Idli). In the meantime, let us proceed to next step. Brush some oil/Ghee on curves of idli plate. This is necessary so that Idlis don't stick to the plate.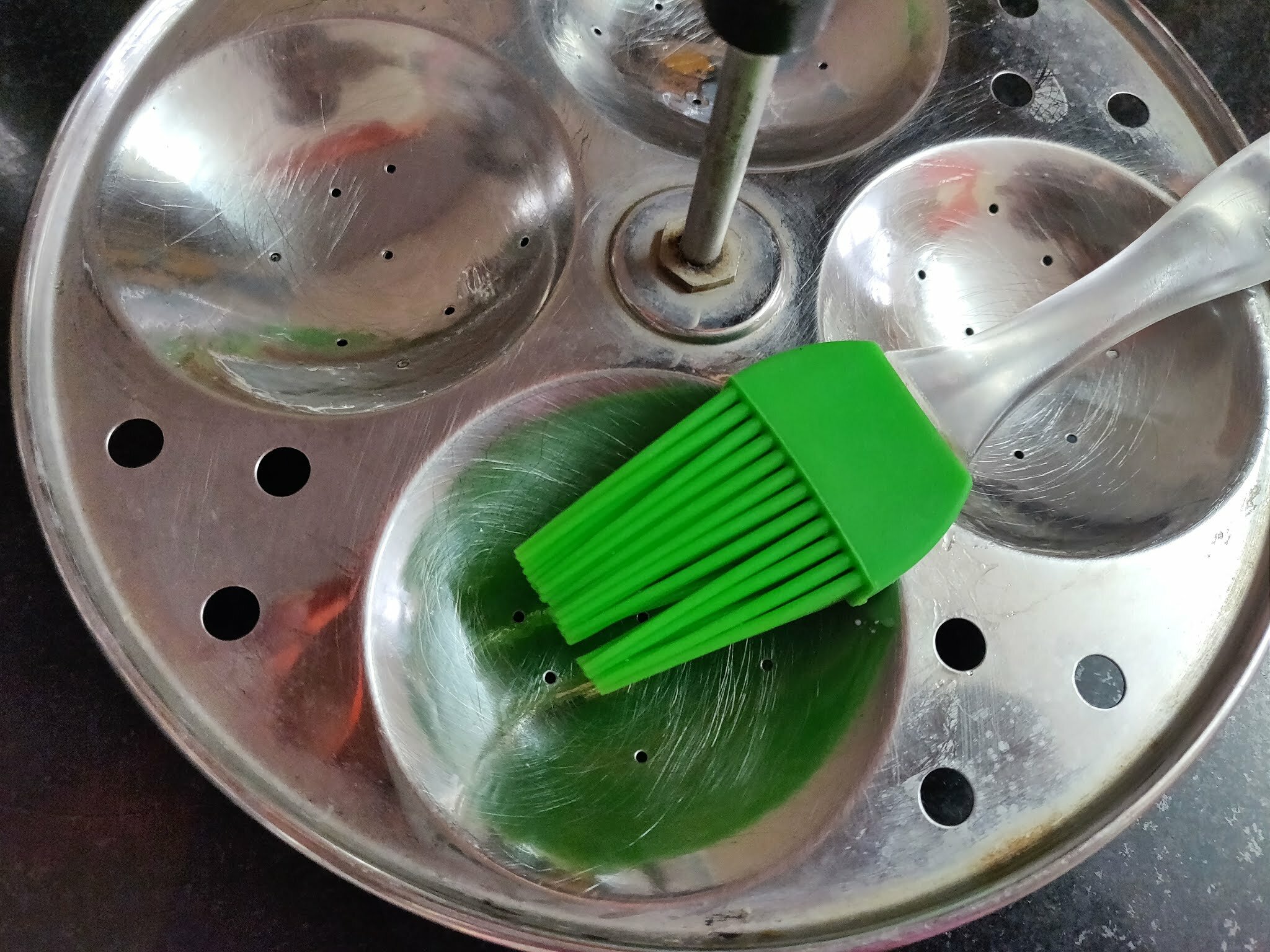 I have put some coriander leaves too on the idli plate too but this step is totally optional & instead you can add all the coriander leaves in the batter.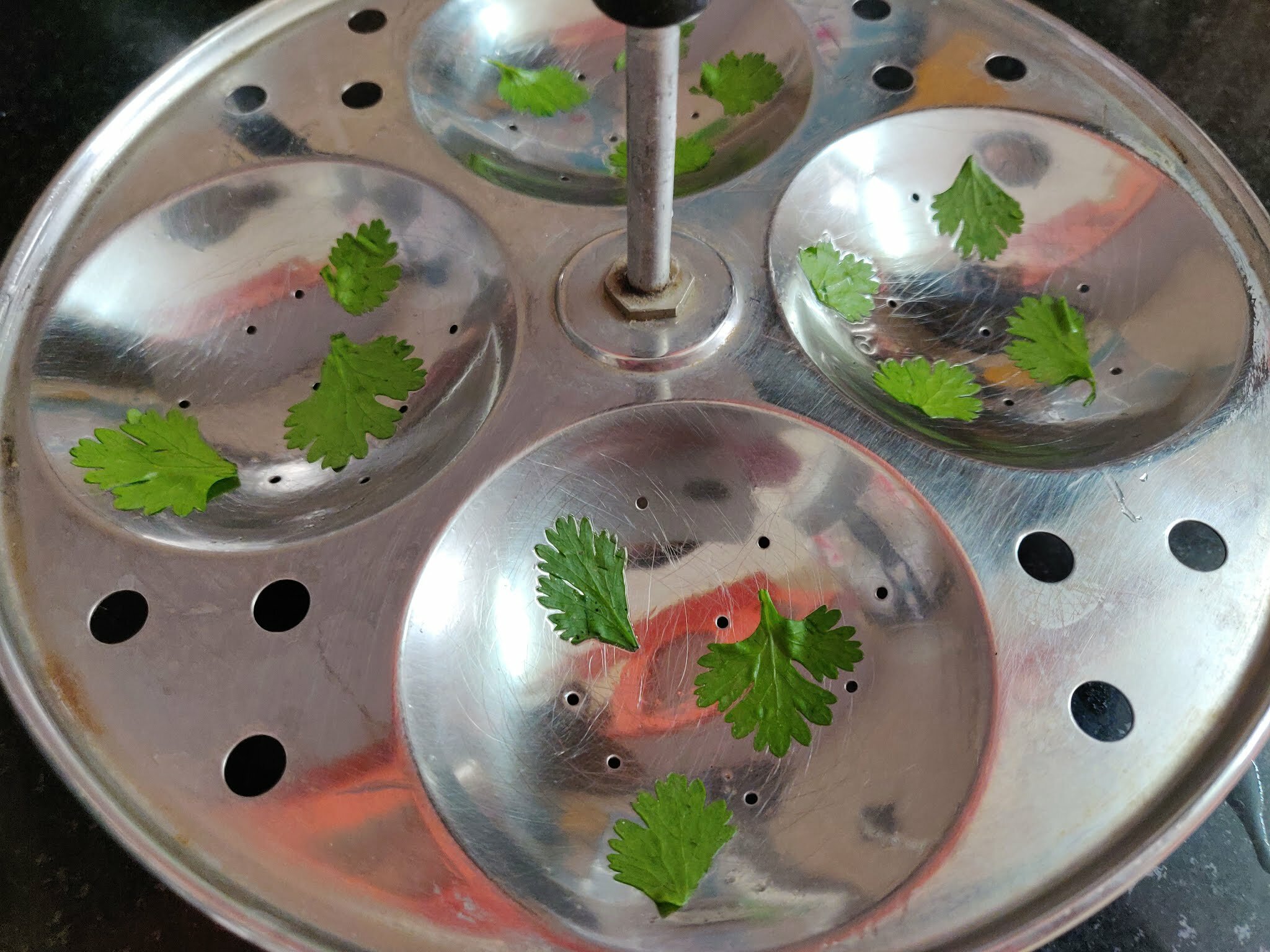 Step 5:
Add eno to the Idli batter which we kept aside in step3. Please note that we will add eno only when we are about to make Idlis.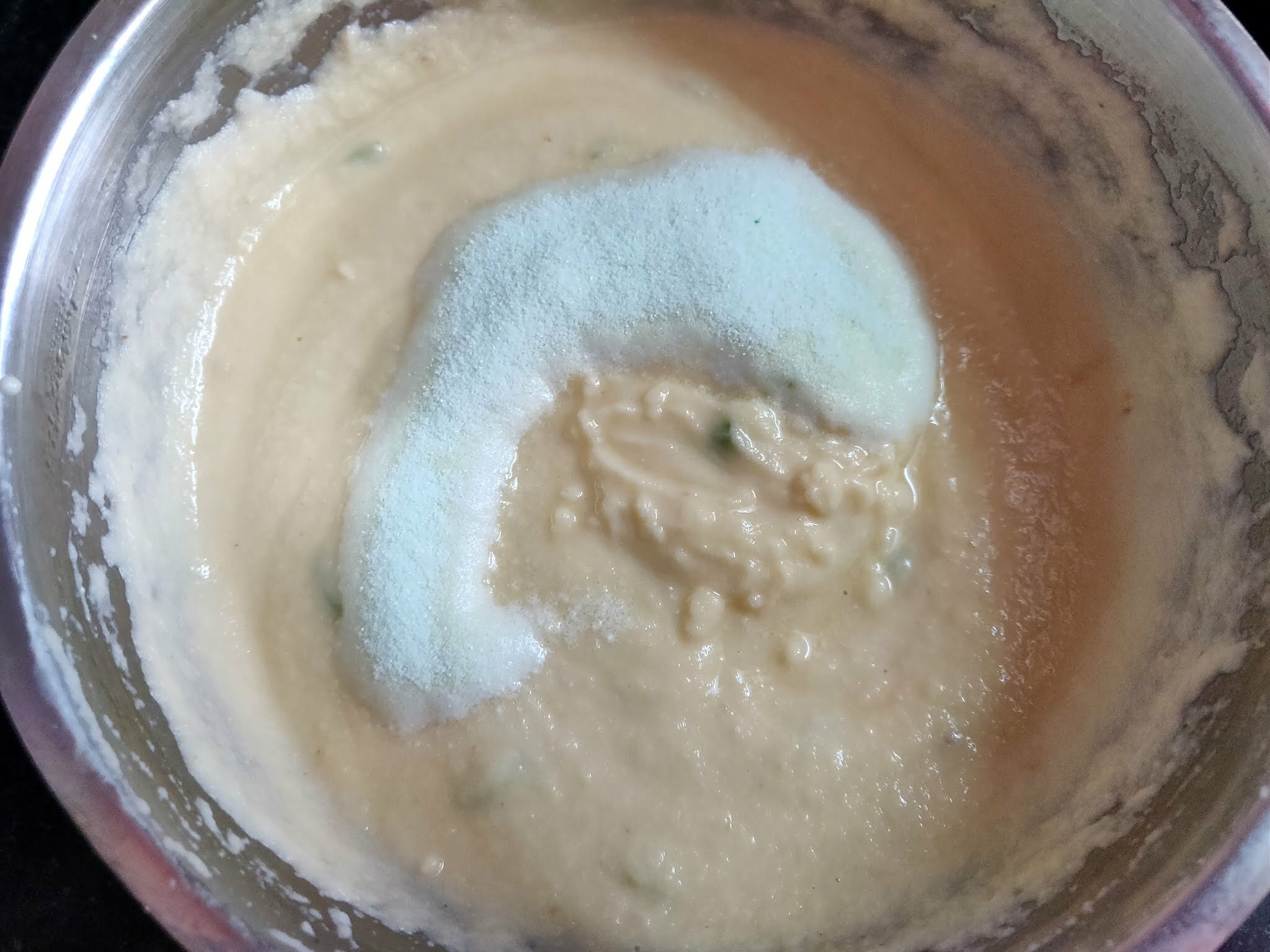 It is not to be added well in advance. After adding Eno the batter will become really light & fluffy.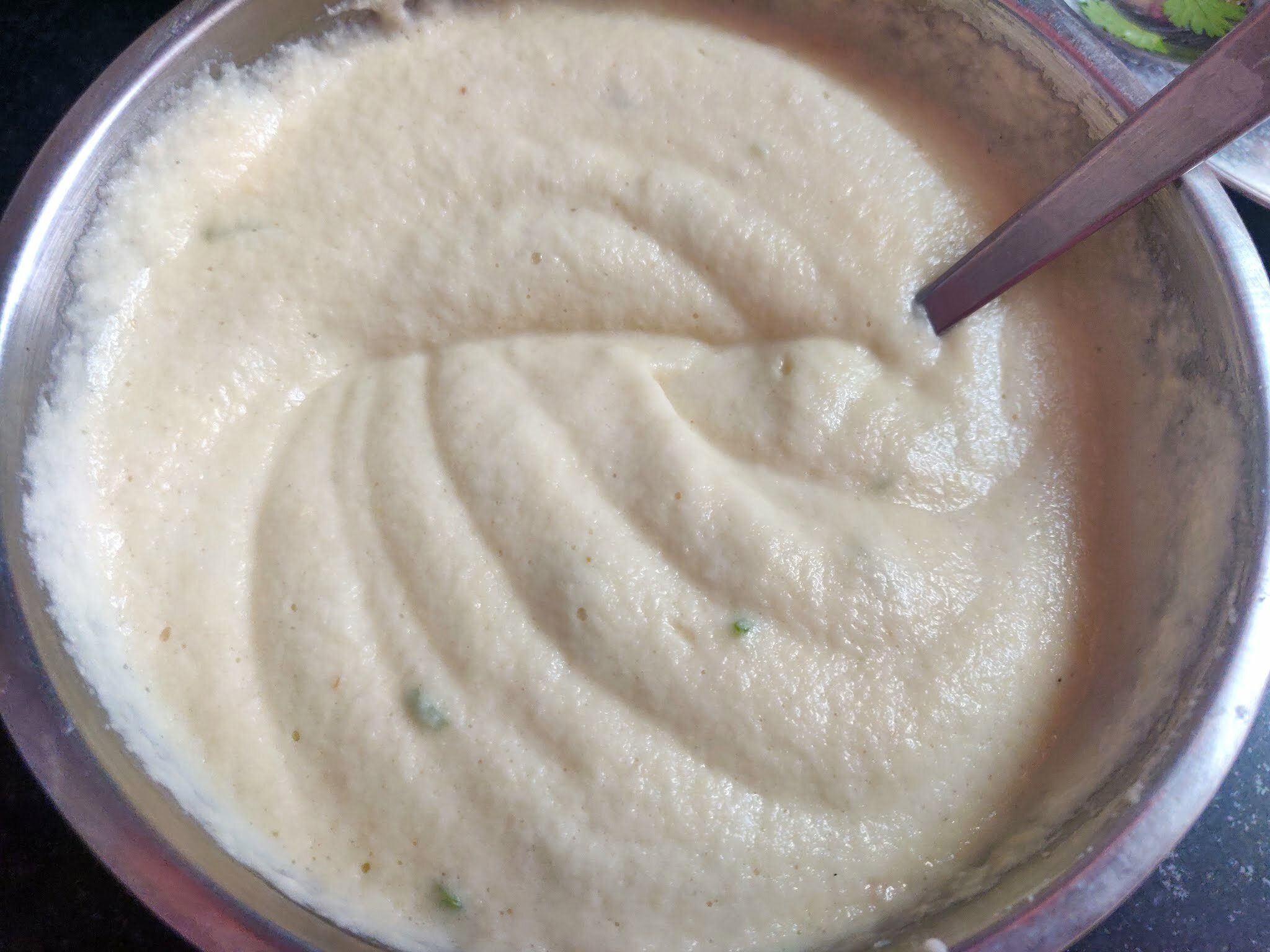 Step 6:
Pour the batter on idli plate curves using a ladle or large spoon. You can place some coriander leaves on top of it too (optional).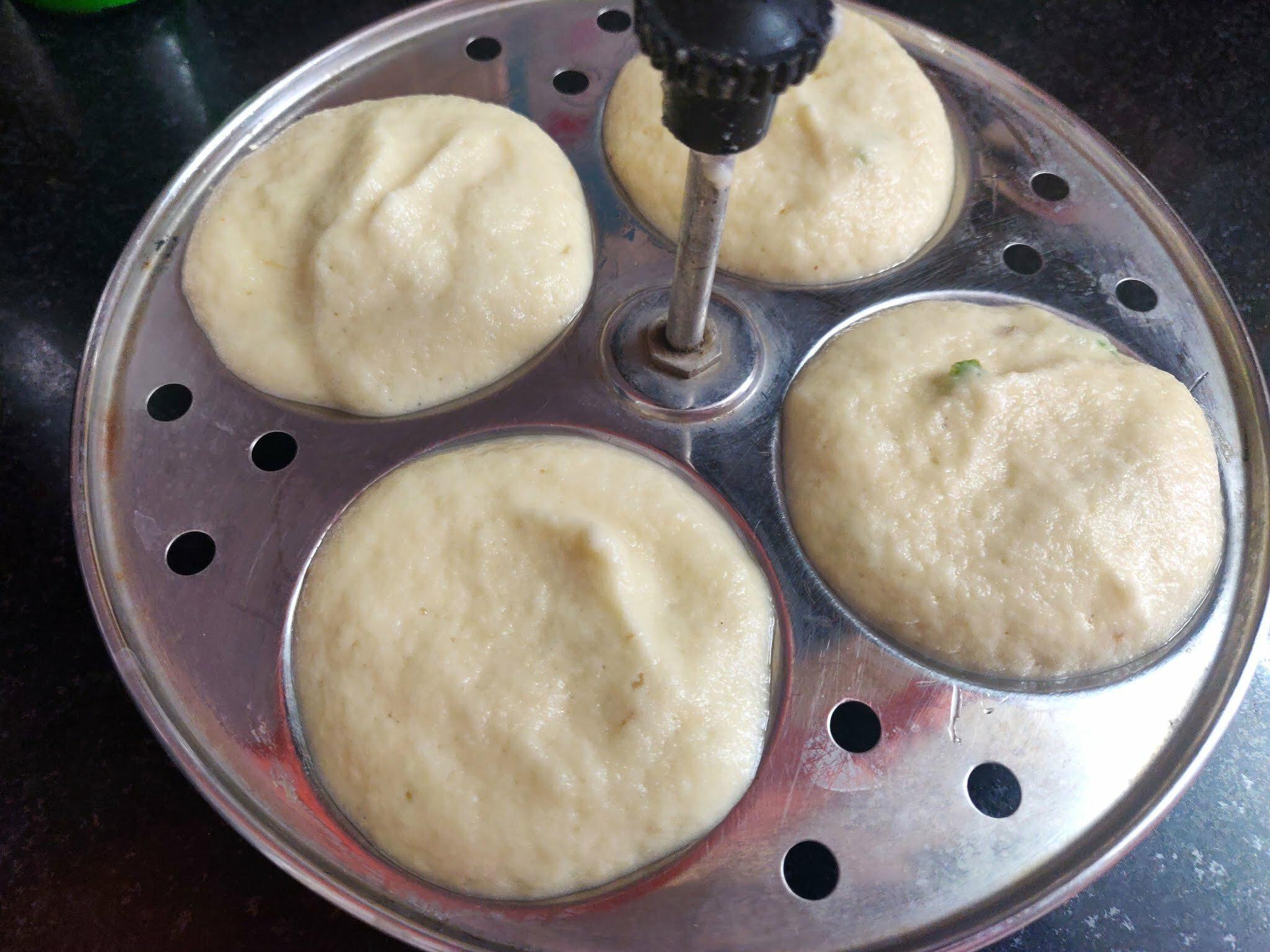 Step 7:
The water must have boiled by now. Place the Idli stand inside the steamer, close the lid and steam for 8-10 minutes.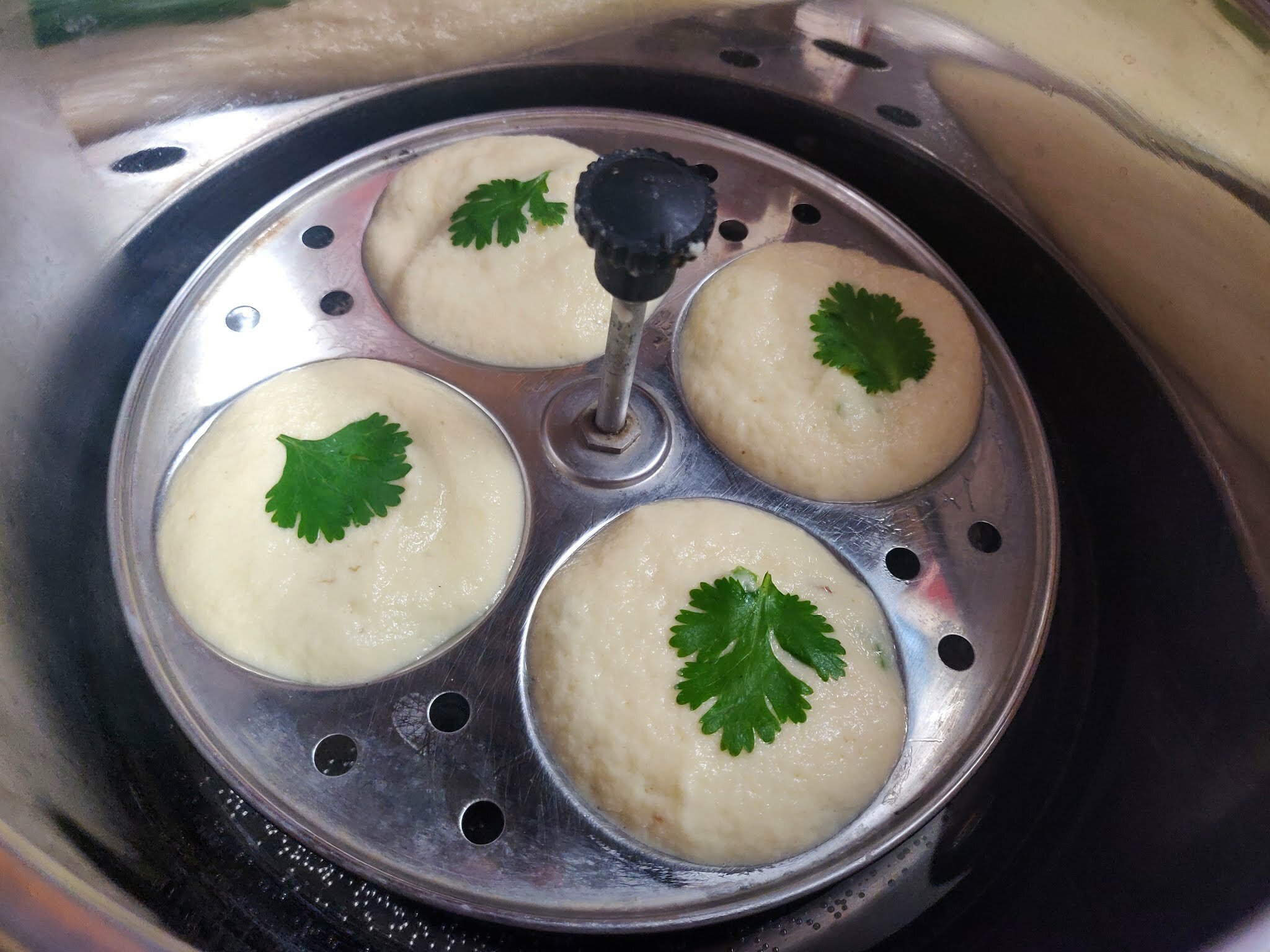 Step 8:
After 8 minutes, check the centre of Idlis with a knife or fork. If it comes out clean the idlis are ready else steam for another 2 minutes.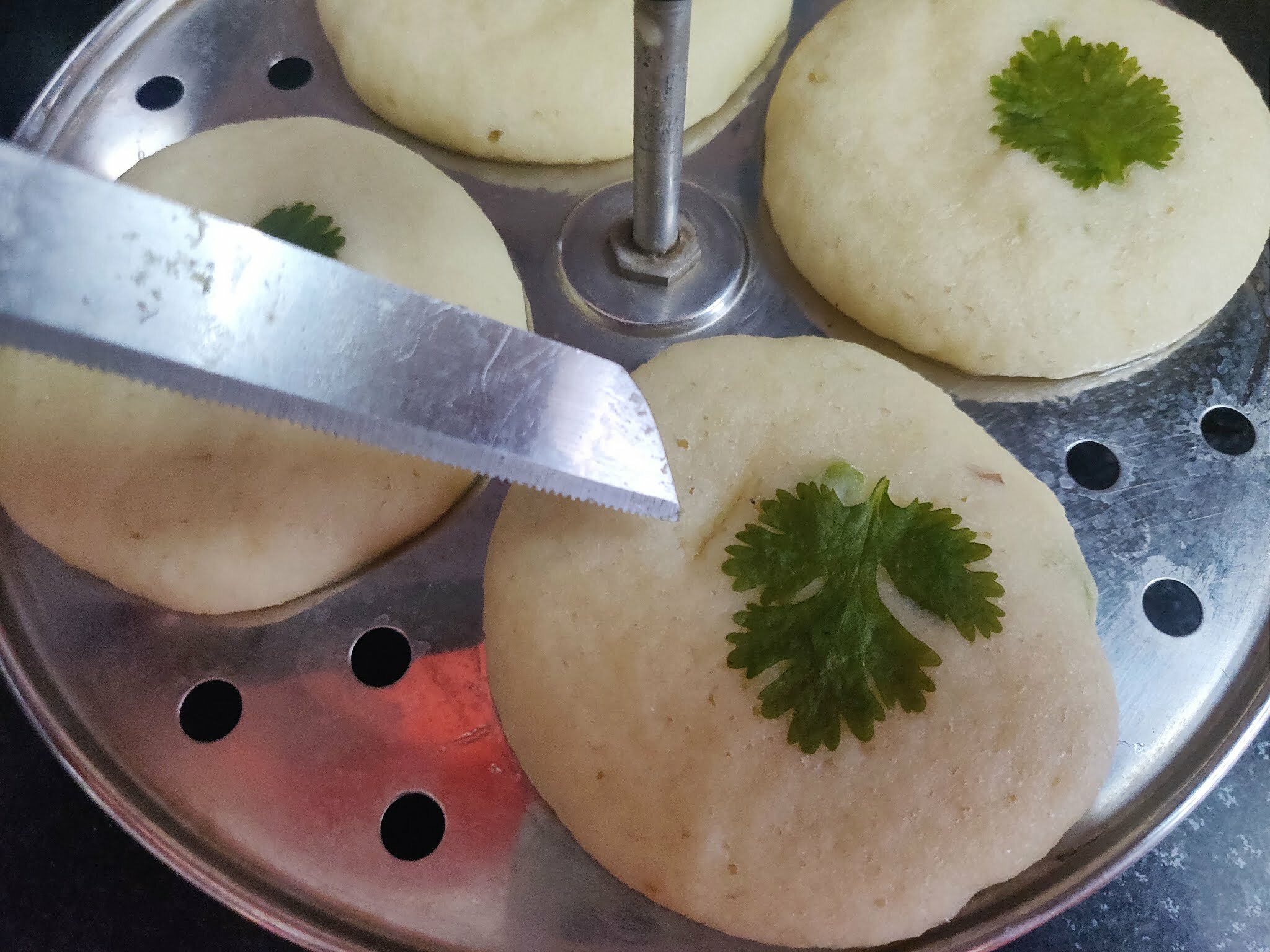 Step 9:
Keep the Idlis to cool down for 2-3 minutes.After that with the help of a knife, free the edges of idli and lift it from the stand. It will come out easily.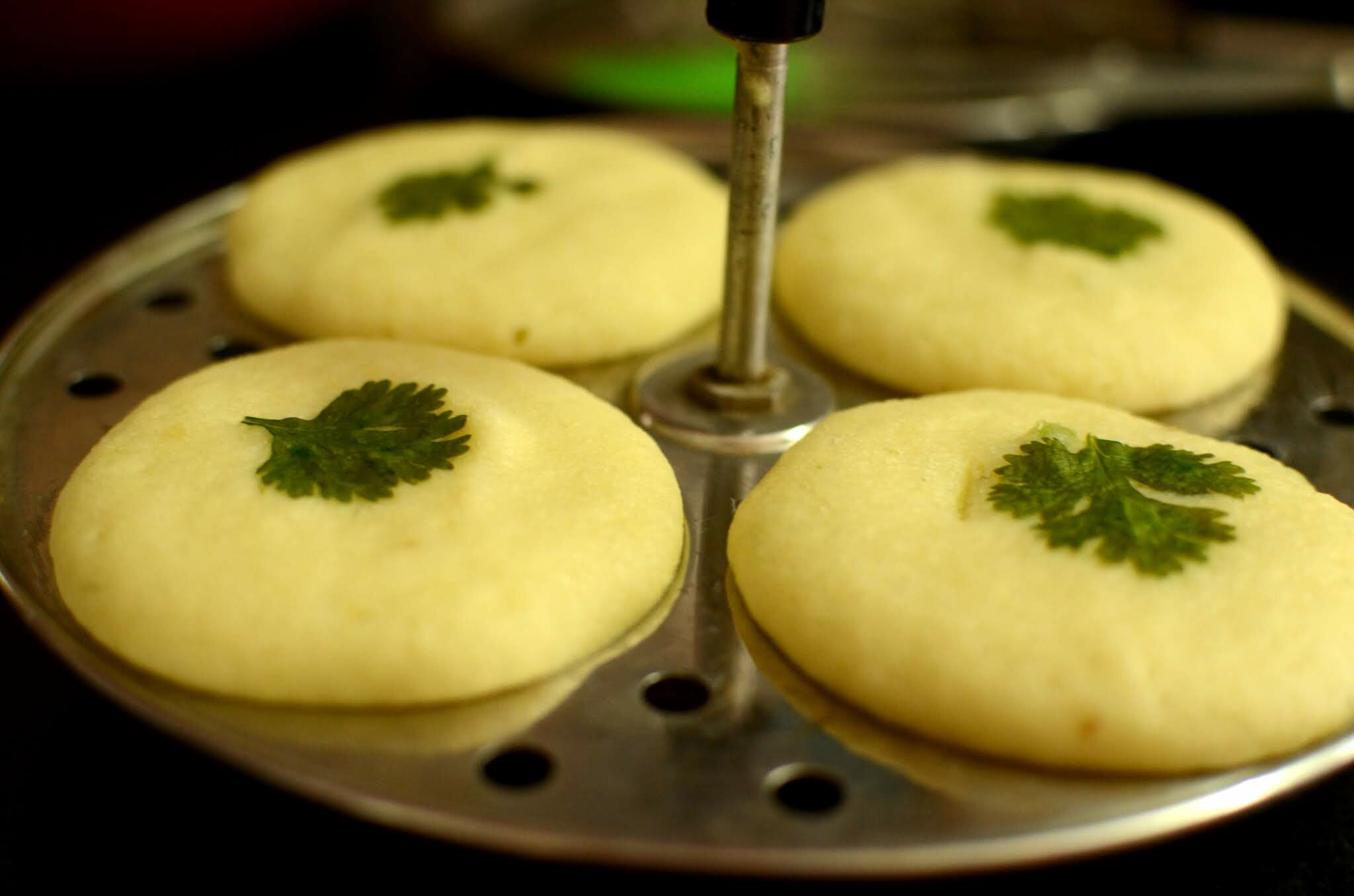 Enjoy these soft, fluffy Idlis with Coconut chutney or Fresh Coriander chutney. Bon Appetit!!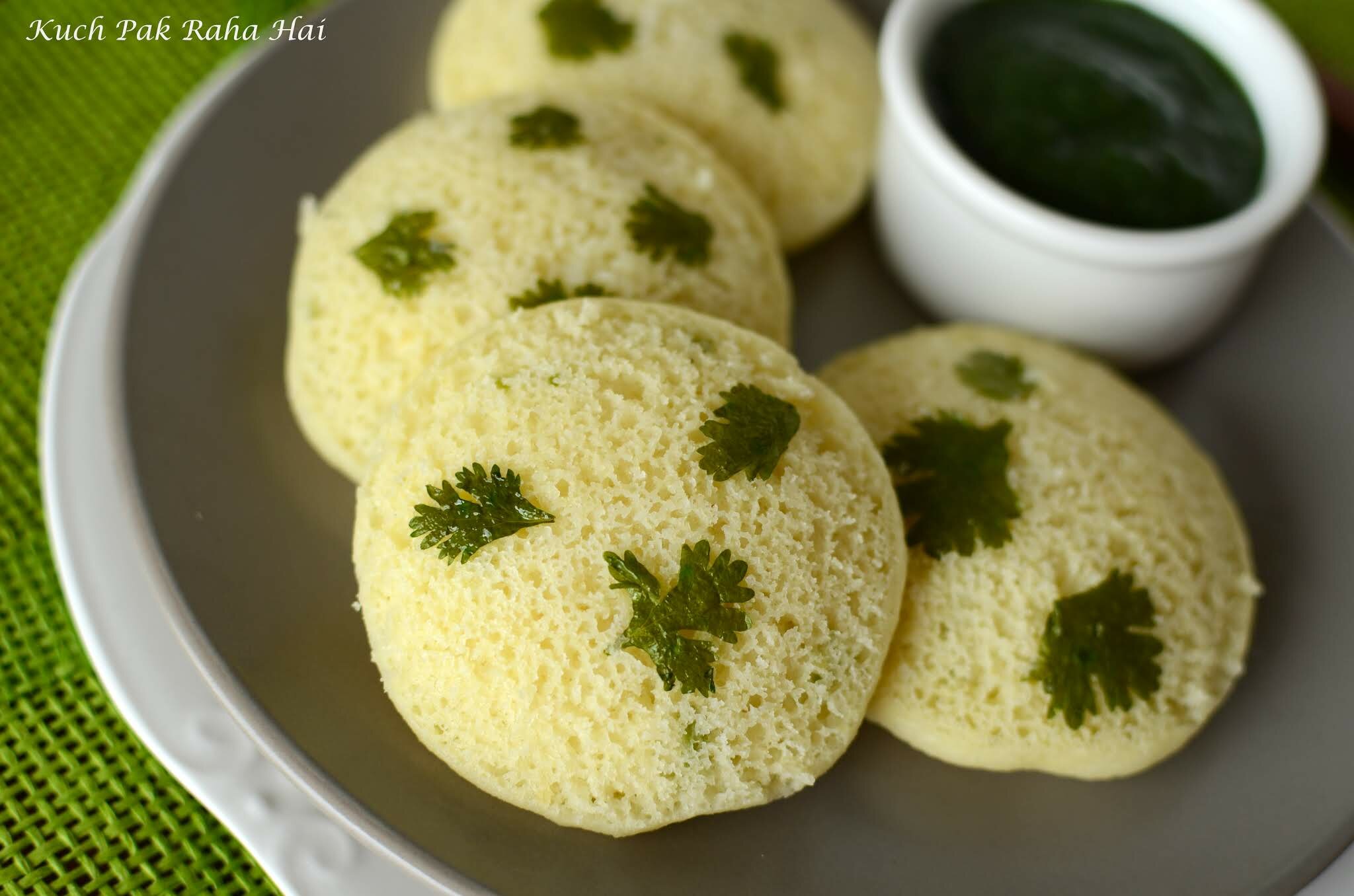 Additional Tip:
Eno is added here to make the idli soft & fluffy. Instead of eno, you can even use a mix of (baking soda+lemon juice). Add it to the idli batter just before making idlis.
More recipes you might like:
If you try this moong dal idli recipe & share pics on social media, then don't forget to tag on Facebook or Instagram or use the hashtag #kuchpakrahahai.