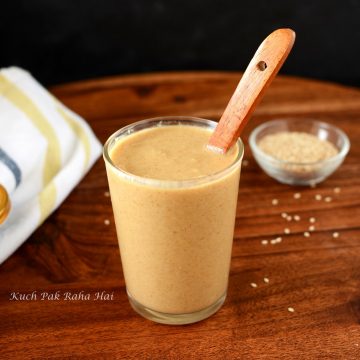 Tahini is a spread or paste made with ground sesame seeds & olive oil. It is used in many Mediterranean, Greek and Middle eastern recipes. This is an easy homemade tahini recipe, vegan & gluten free.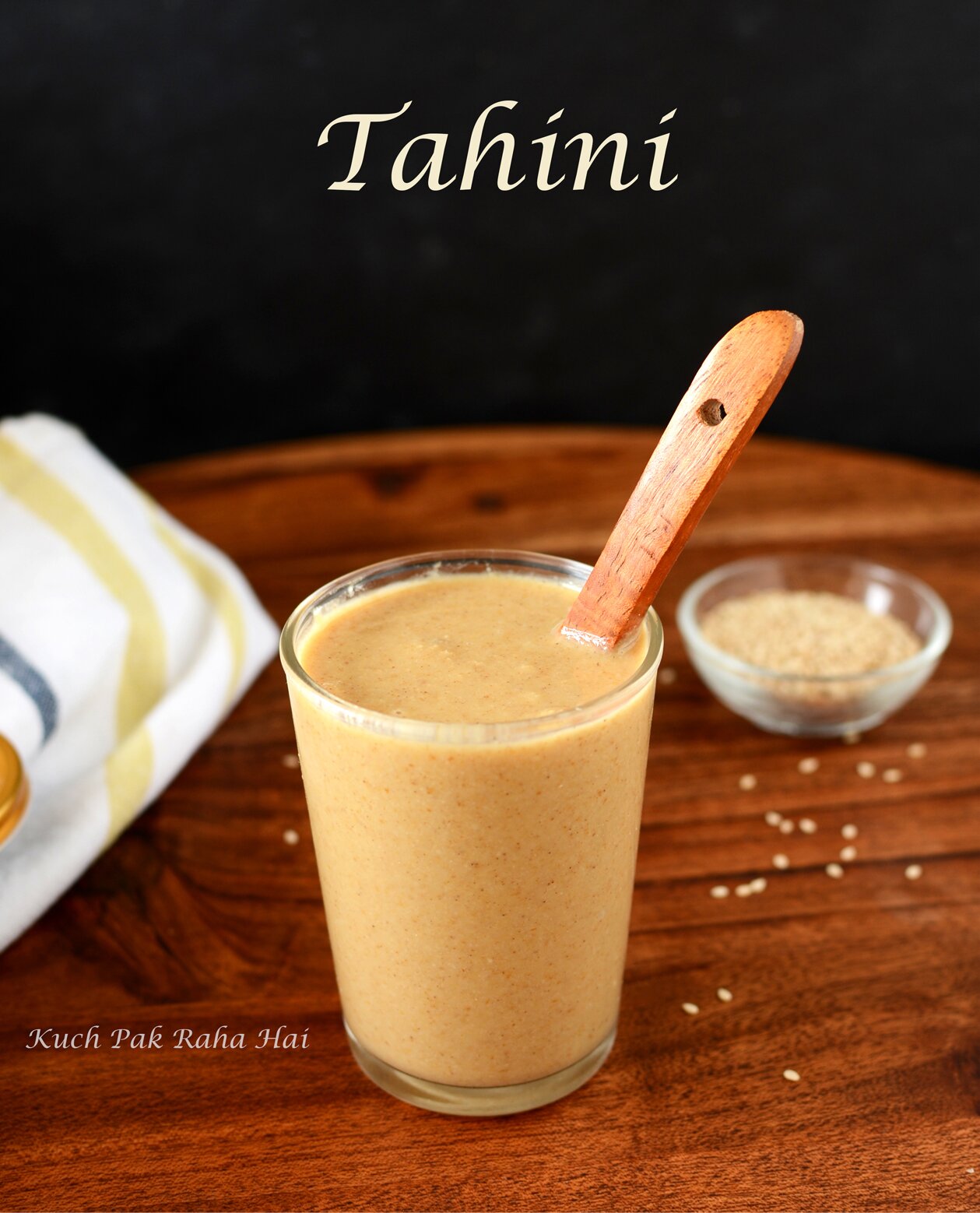 This homemade tahini recipe is:
Vegan
Gluten free
Easy & quick to make
For making Tahini hulled sesame seeds are used. Hulled seeds are those seeds whose outer covering has been removed.
Tahini is considered to be one of the key components for making hummus. Some people add sesame seeds directly while blending chickpeas but I would suggest making Tahini first and then use that paste in making hummus for authentic taste & creamy texture.
Ways to use Tahini :
Tahini can be used as a sauce in wraps, sandwiches, pita bread or it can be served as a dip with falafel or lavash crackers. It is also added in hummus for nice nutty taste & aroma. Below are few recipes where it can be used-
Hope you would like this easy tahini recipe. Do checkout the tips shared at the end of post.
Ingredients for Tahini :
Sesame Seeds (Hulled) – 1 cup
Olive Oil-3 to 4 tbsp
Salt*-1/8 to 1/4 tsp
*Adding salt is optional. However if you want to use it as a dip I would suggest adding it.
Steps To Prepare:
Step 1:
Dry Roast the sesame seeds for 5-7 minutes till they turn slightly golden in colour.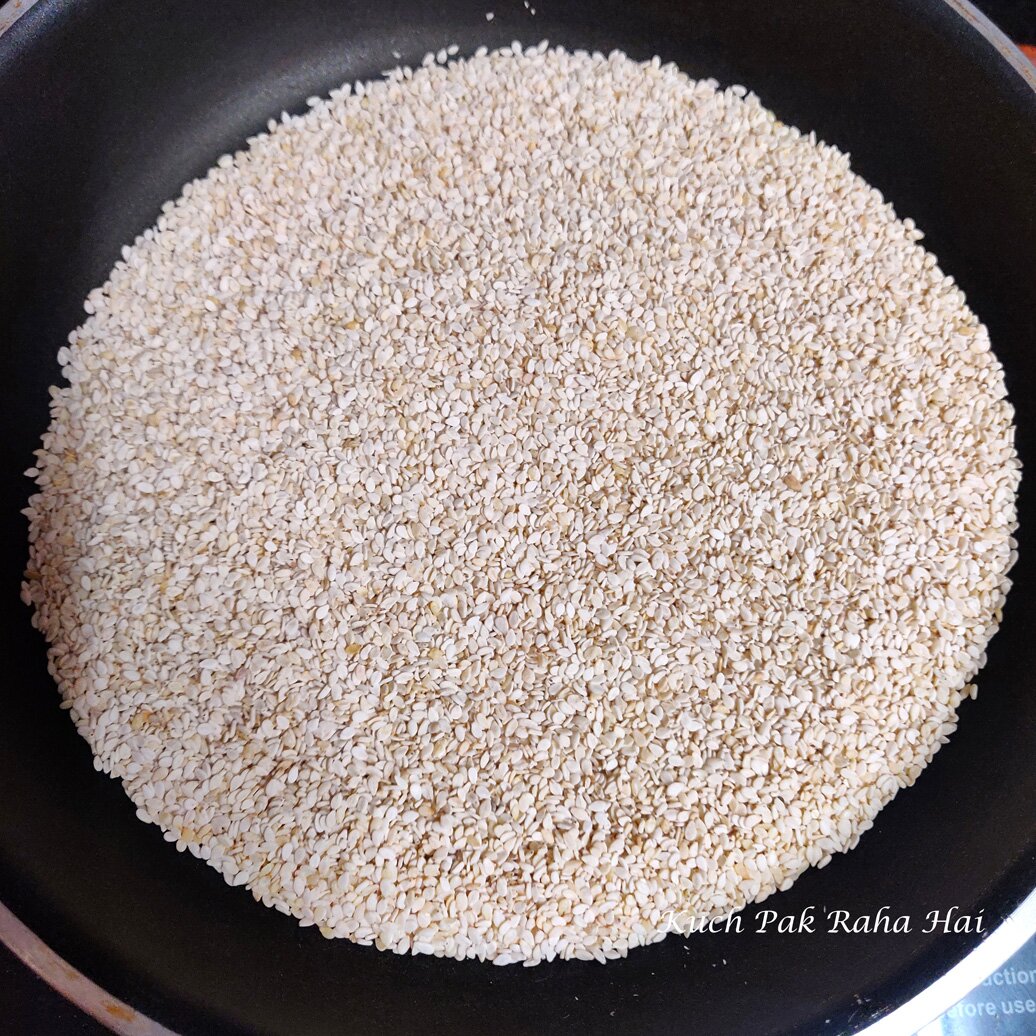 Step 2:
We don't want to roast them too much as otherwise tahini will turn bitter. The seeds should just release their aroma. Switch off the flame & let the sesame seeds cool down a bit.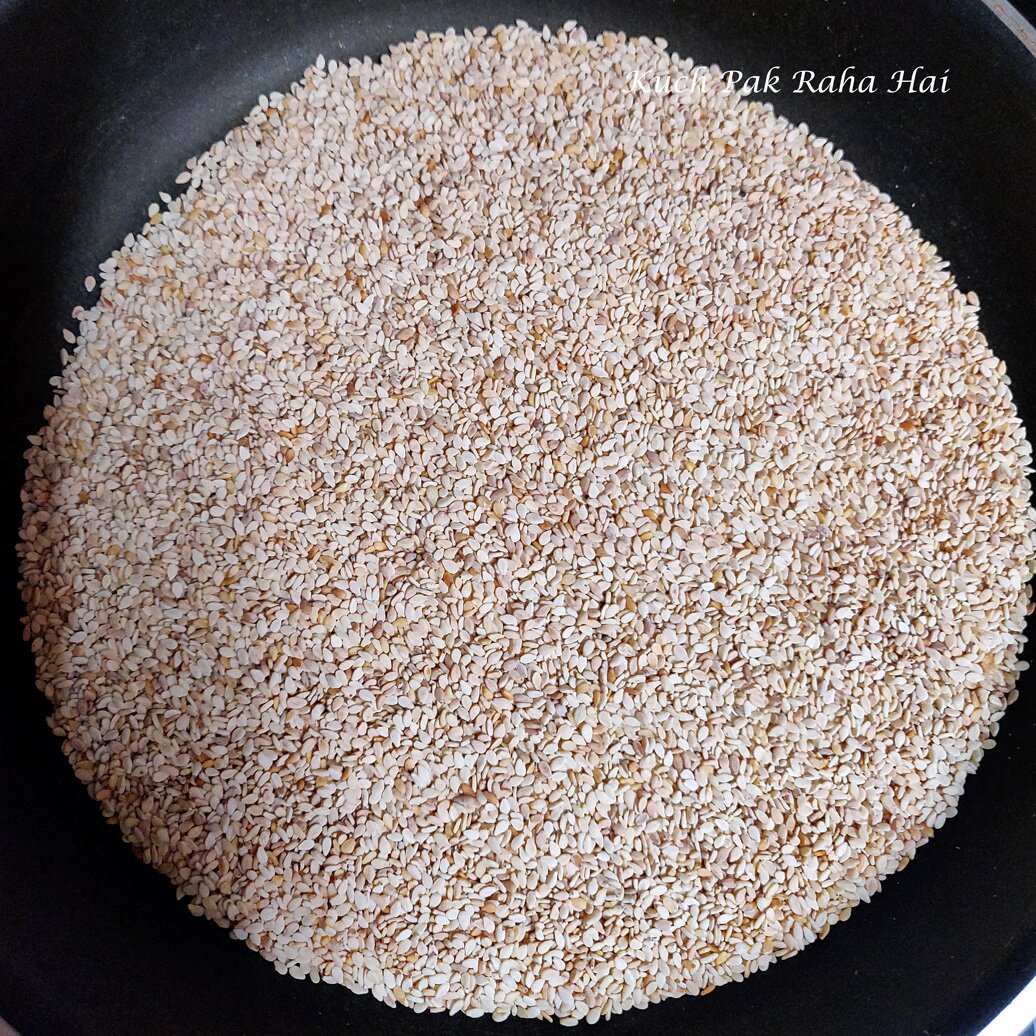 Step 3:
To make tahini, add roasted sesame seeds in a grinding jar. First dry grind them. Then add 2 tbsp of Olive oil and blend once again. Now start adding olive oil little by little. The quantity of olive oil slightly varies depending on the quality of sesame seeds.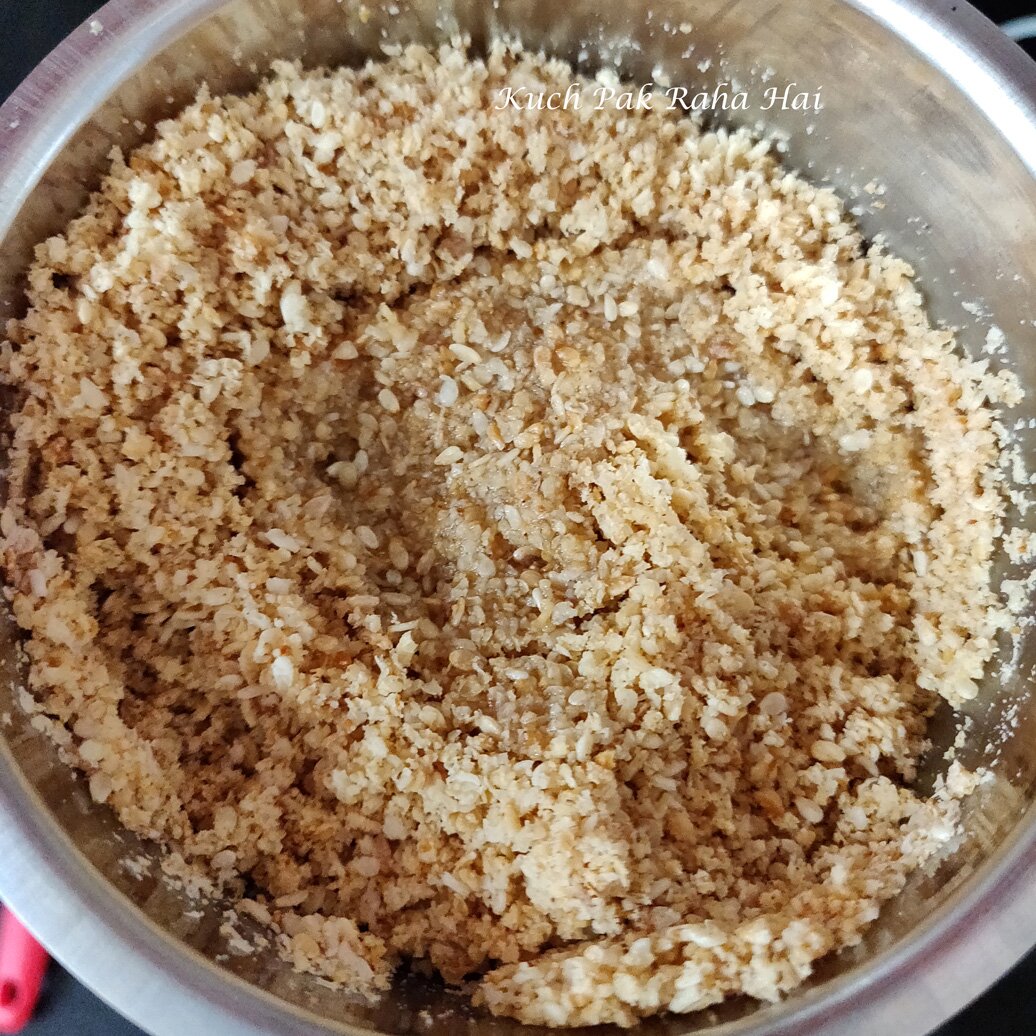 If they are of good quality they will release some oil of their own too. In some cases, when the seeds are old or the oil has already been extracted from them you might need to add more olive oil. Grind them till they gain smooth paste like consistency.
How to store Tahini?
Store this homemade tahini in an airtight jar in fridge. As it can go rancid quickly at room temperature, keep it chilled in fridge at all time. It stays good for 7 to 10 days. In case you see some oil separated in bottle after 2-3 days of keeping in fridge, just mix it well before using.
Tips:
1. Roast the sesame seeds on low flame as the seeds can burn really quickly.
2. Don't over roast the seeds as the resultant tahini will turn out bitter & dark in colour.
3. Use good quality extra virgin olive oil while making tahini.
If you try this recipe & share pics on social media, then don't forget to tag us on Facebook or Instagram or use the hashtag #kuchpakrahahai.
Let's stay connected
Facebook | Instagram | Pinterest | Youtube