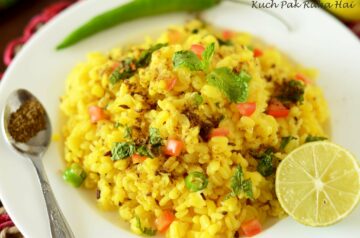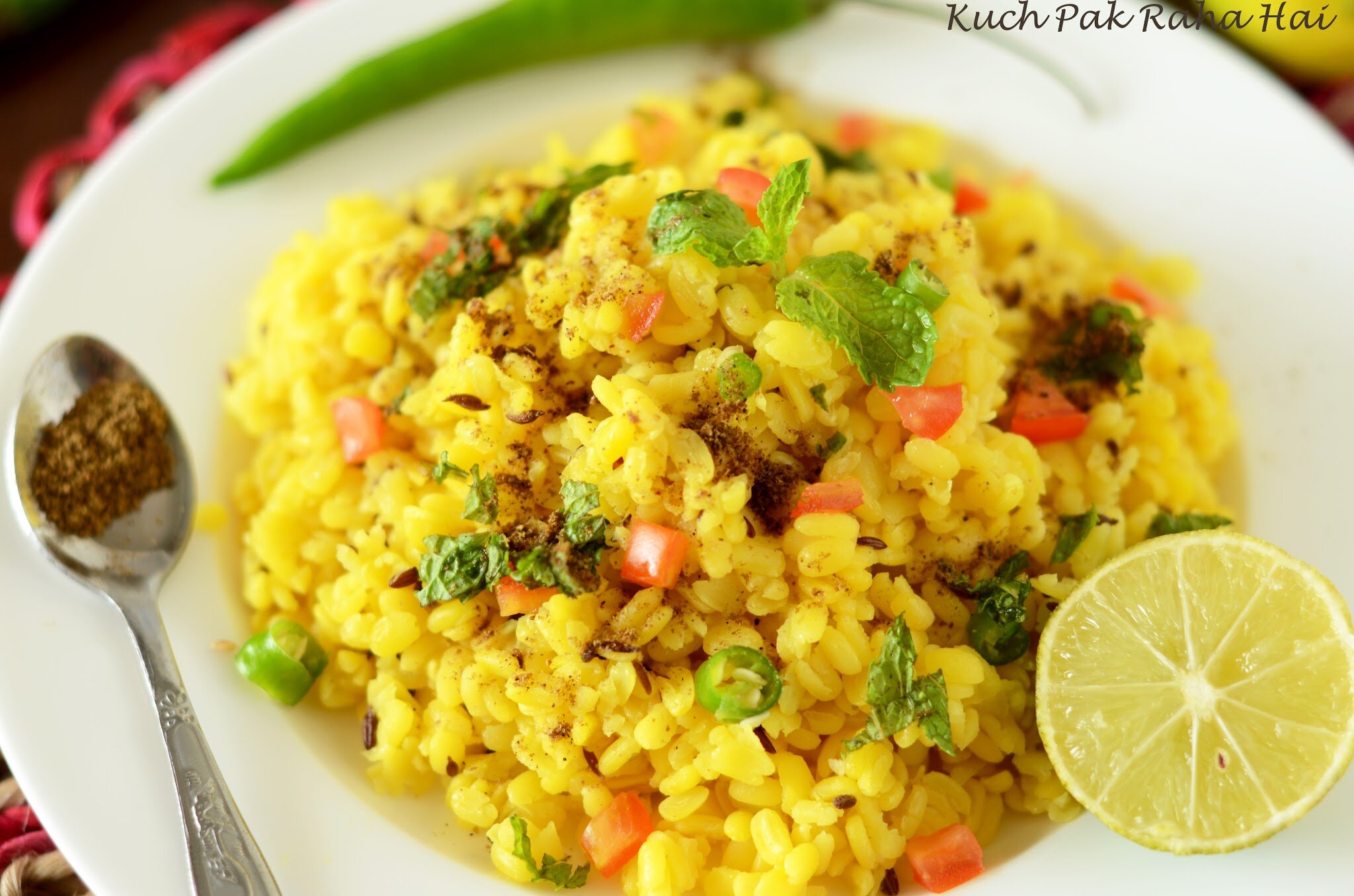 Dry Moong dal is a delicious tangy yellow lentil recipe that can be eaten as breakfast or evening snack. The dish is tasty, flavoursome & nutritious too. It is also called Sookhi Moong Dal or Moong Dal chaat. It can also be served with hot phulkas (chapatis) or parathas.
This dry moong dal recipe is :
Vegan
Gluten Free
High in Protein
Low in Fat
Yellow Moong Dal is made by skinning and splitting whole green moong grains. It is extremely light on stomach and hence easy to digest. It is a great source of proteins and also takes less time for cooking.
Dry Moong dal is a fat-free and protein enriched breakfast option. It does not require much preparation/cooking time. It can be boiled in advance and seasoned/garnished at the time of serving. It can be given in kids tiffin also (just omit the green chillies or spices). I even make this dry moong dal whenever I am in a mood for a light dinner and bored by my usual salads.
I have used green chillies, tomatoes and mint leaves for garnishing. You can use onions and coriander also. The charm of the recipe is that each moong dal grain should be separate and not sticky at all. The dal should be soft, tender and at the same time not mushy. The spices in the recipe can be adjusted as per your choice.
Hope you would like this simple Dry Moong Dal or sookhi moong dal recipe!!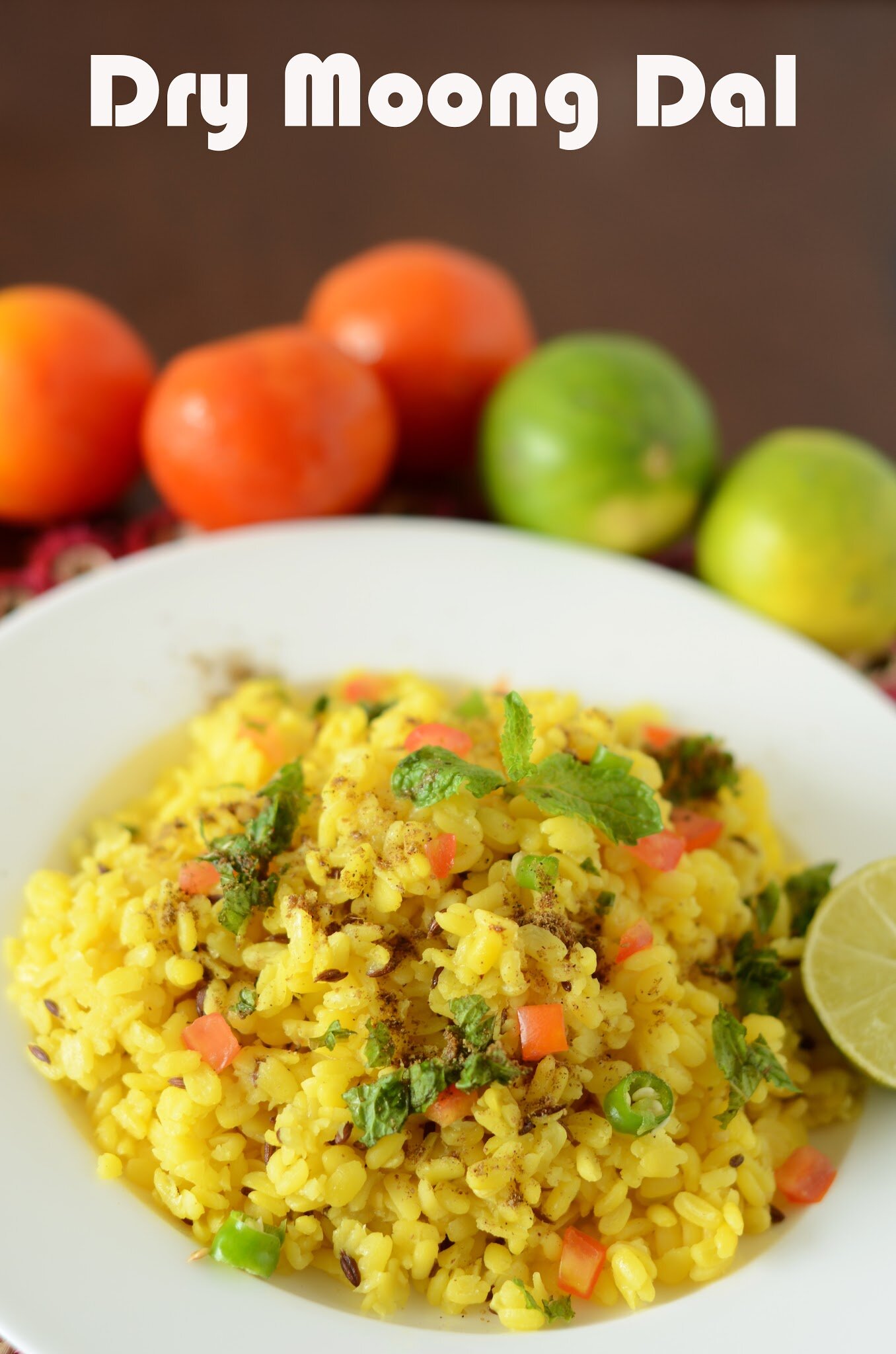 More Dal recipes you might like:
List Of Ingredients: (Serves 2-3)
Soaked Moong Dal- 2 cups
Cooking Oil/Ghee-1 & 1/2 tsp
Cumin Seeds (Jeera) – 2 tsp
Asafoetida (Heeng)- A pinch
Water-2 cups
Turmeric Powder-1/4 tsp
Salt-1 & 1/2 tsp (or to taste)
Lemon Juice- 2 tsp
Chopped Tomatoes-1/4 cup
Chopped Green chillies-2
Garam Masala- 1/2 tsp
Chopped coriander/Mint-For garnishing
Steps To Prepare:
Step 1:
Wash the Moong dal thoroughly. I always soak the lentils before cooking. Here I have soaked Moong dal for 2 hours before cooking. If you are in hurry, you can skip the soaking part.
Step 2:
Heat oil or ghee in pan. Add cumin seeds and asafoetida to it. Wait for few seconds till the cumin seeds starts to crackle and change colour.
Step 3:
Add water, moong dal, salt and turmeric to the above pan. Stir gently. Let the water come on boil.
If some froth comes on top, remove it gently from the surface.
Step 4:
Once the water starts boiling, Partially cover the pan with the lid and simmer the flame. Let the dal cook like this for 25-30 minutes till almost all the water is evaporated.
Step 5:
Cover the lid for next 2-3 minutes and let the dal further cook on low flame. Switch off the flame but let the dal be covered with lid for next 10 minutes more.
Step 6:
Open the lid and gently stir it with a spatula. Every grain of dal should be separate and not sticky at all.
At the time of serving, sprinkle lemon juice and garam masala over it. Garnish with freshly chopped tomatoes, green chillies and coriander/mint.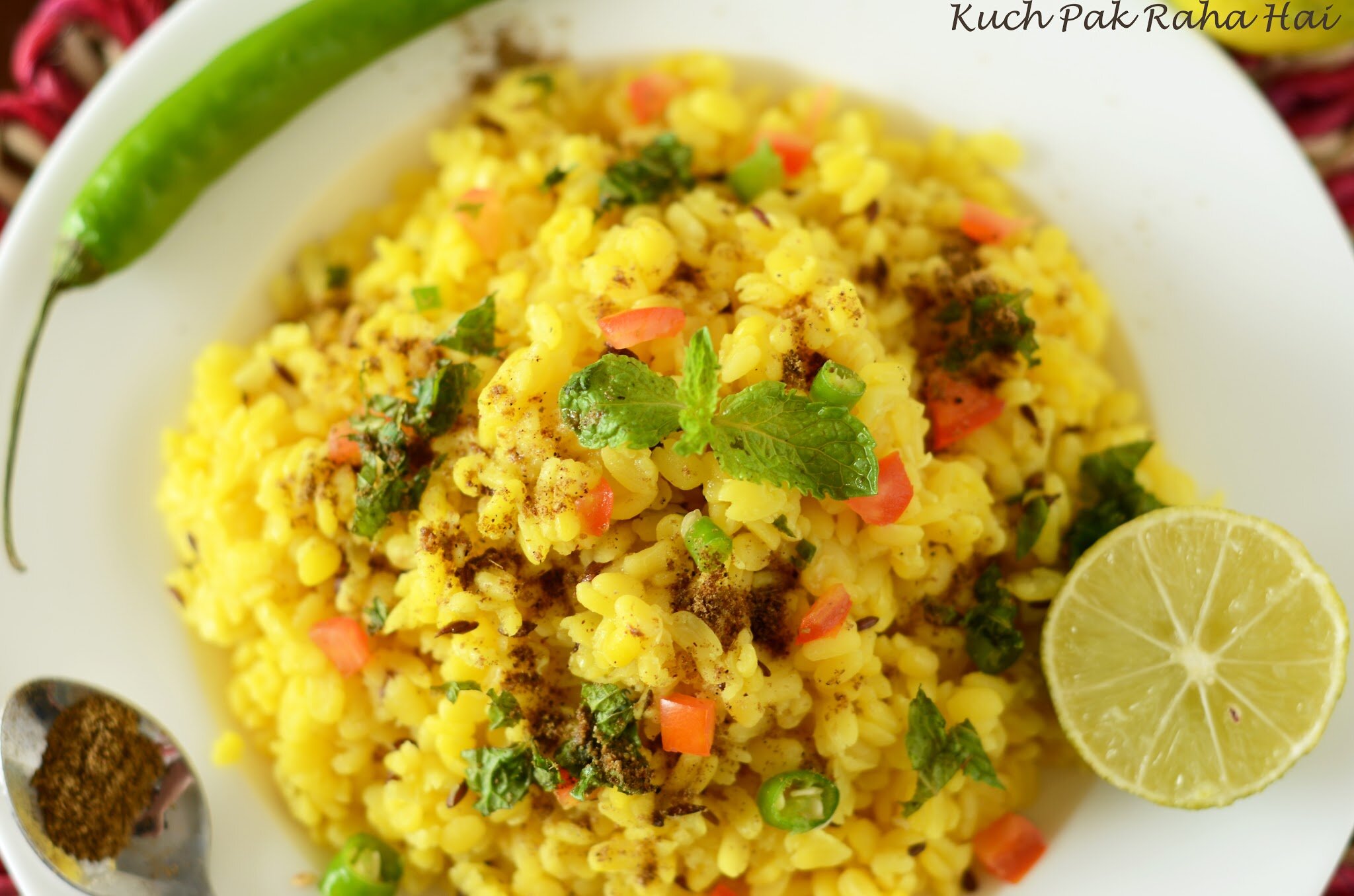 If you try this recipe & share pics on social media, then don't forget to tag us on Facebook or Instagram or use the hashtag #kuchpakrahahai.
Let's stay connected
Facebook| Instagram| Pinterest| Youtube