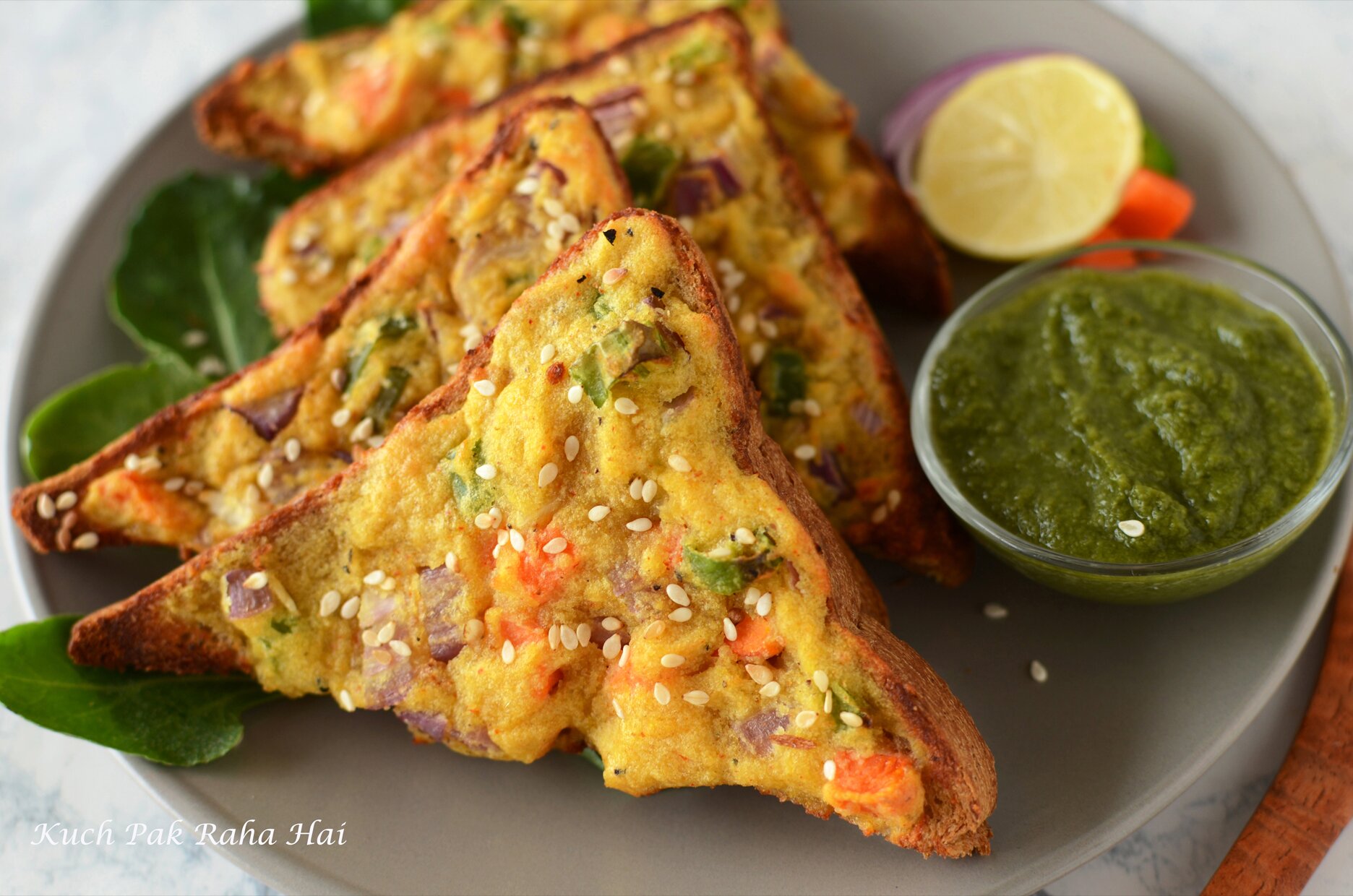 Moong Dal Toast is a delicious, crispy and high protein healthy breakfast or snack recipe made using Moong or Mung Dal (split peeled green gram). A mix is prepared by grinding soaked moong dal (yellow lentil), in which finely chopped vegetables are added and seasoned with some spices. This mix is spread on bread slices which is then toasted till golden & crispy.
These toasts can be easily made in air fryer or pan fried. Both the methods are shown in this post. Instead of butter or cheese spread, this lentil spread is perfect combination of proteins, fibre & fat. You get to enjoy your crispy bread toast but without all that excess butter & cheese. It is a completely vegan recipe (provided the bread you are using is also vegan).
This crispy Moong Dal toasts have become favourite breakfast item in our house. It takes such less time & effort in preparing them that even I don't mind making them every other day. The recipe is quite flexible as you can add as many veggies of your choice. The quantity of spices or seasoning is totally adjustable. You can easily give these toasts in kids lunch box too.
There is one more variation of these toasts called Sooji Toasts or Semolina Toasts which you can try. It also comes out crispy & absolutely delicious. If you are looking for low fat healthy sandwich recipe, then do try our Creamy Hung curd / Yoghurt Sandwich recipe.
Some other Healthy Breakfast options:
To check our more such yummy nutritious breakfast recipes, do check out this section. We also share interesting food videos and tips on our Youtube channel & Instagram page. Do Follow or Subscribe to stay in touch!! 😊
List of Ingredients:
Moong Dal (Small Yellow Lentil)-1/2 cup
Bread Slices – 4 to 6
Salt- To taste
Cumin (Jeera) Powder-1/2 tsp
Crushed Black Pepper-1/4 tsp
Coriander Powder- 1 tsp
Dry Mango Powder (Amchoor)-1/2 tsp
Red Chilli Powder-1/2 tsp
Chopped Onions-1/4 cup
Chopped Carrots-1/4 cup
Chopped Capsicum-2 tbsp
Chopped Green Chilli-1
Ginger Paste-1/2 tsp
Chopped Coriander-2 tbsp
Sesame seeds- 2 tsp
Oil – For brushing toasts
Steps To Prepare:
Step1:
Take Moong dal in a bowl and rinse it well with water while scrubbing with fingers. This is to wash off all the dust & impurities. Discard this water and fill with fresh water. Soak moong dal in it for 1-2 hours. If you are planning to make it in breakfast then you can soak dal a night before.
(Moong Dal is small yellow lentil which is basically dehusked split whole green gram)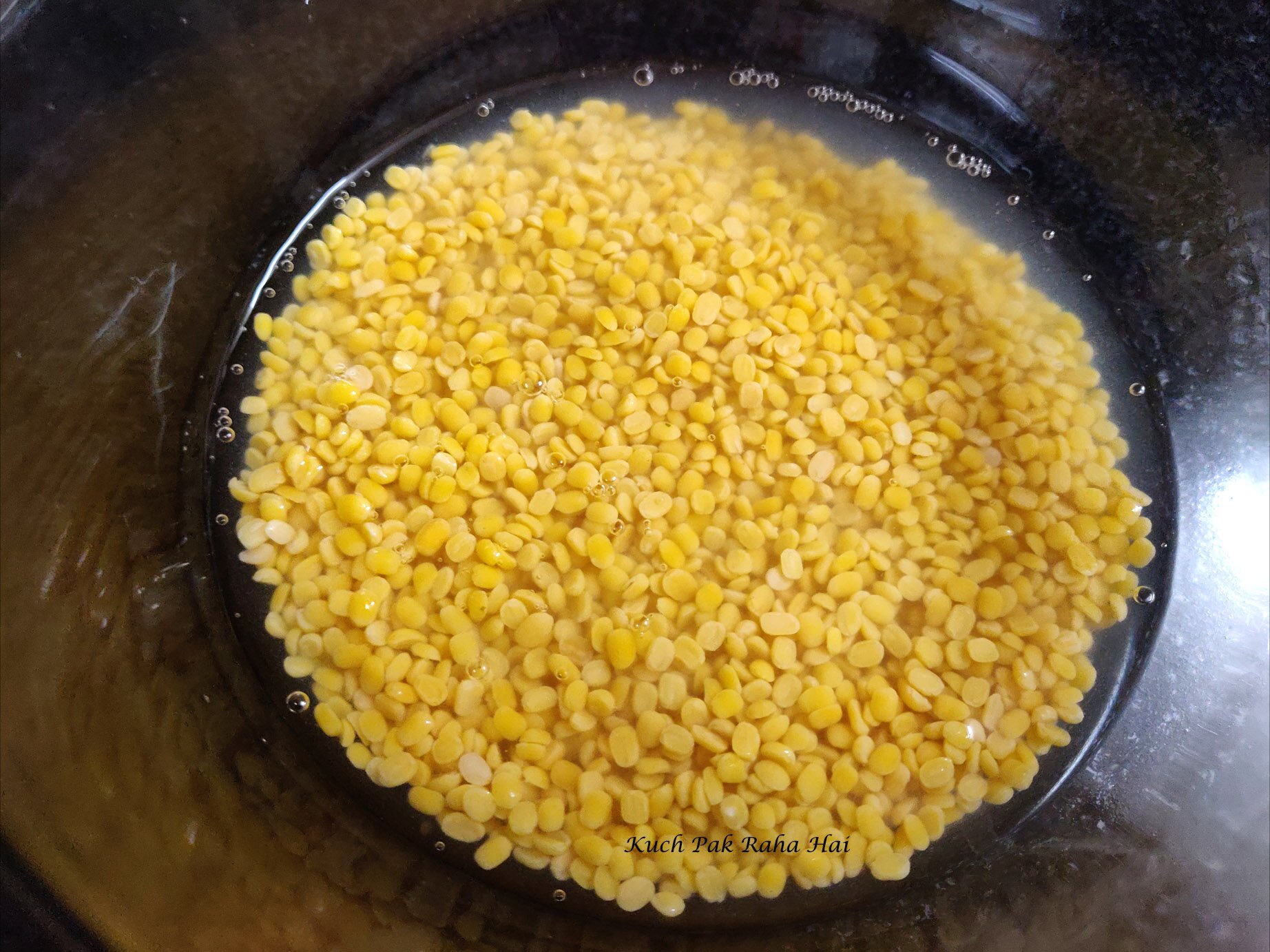 Step2:
Add this soaked dal in a grinding jar. Add 2-3 tbsp of water & grind it to form thick paste. Don't add too much water as we don't want the batter to be thin.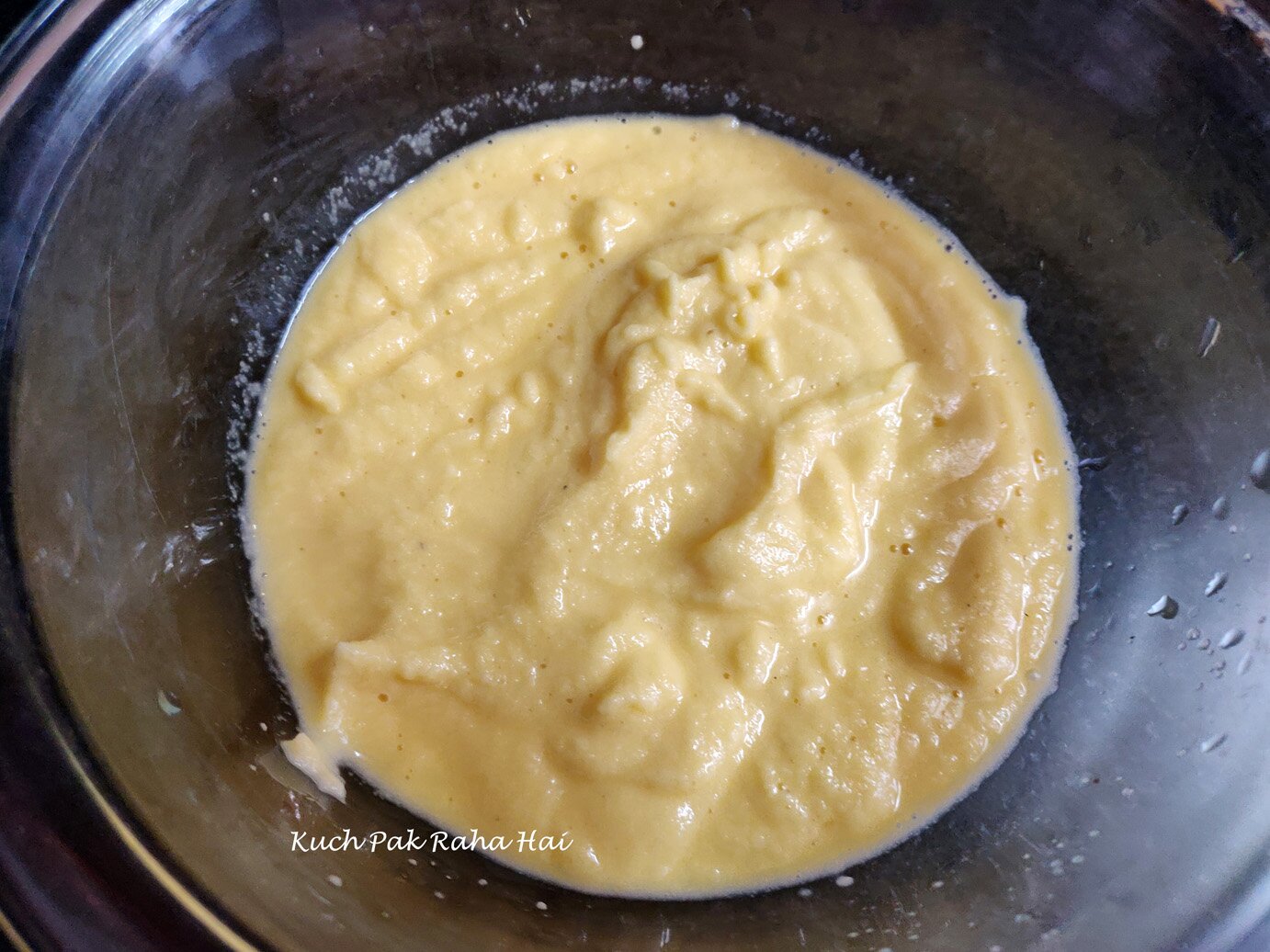 Step3:
Add salt, spices & all the chopped vegetables to this grinded moong daal. Add 2 teaspoon of cooking oil/ghee in this batter. Mix well. This will serve as the spread for our toasts.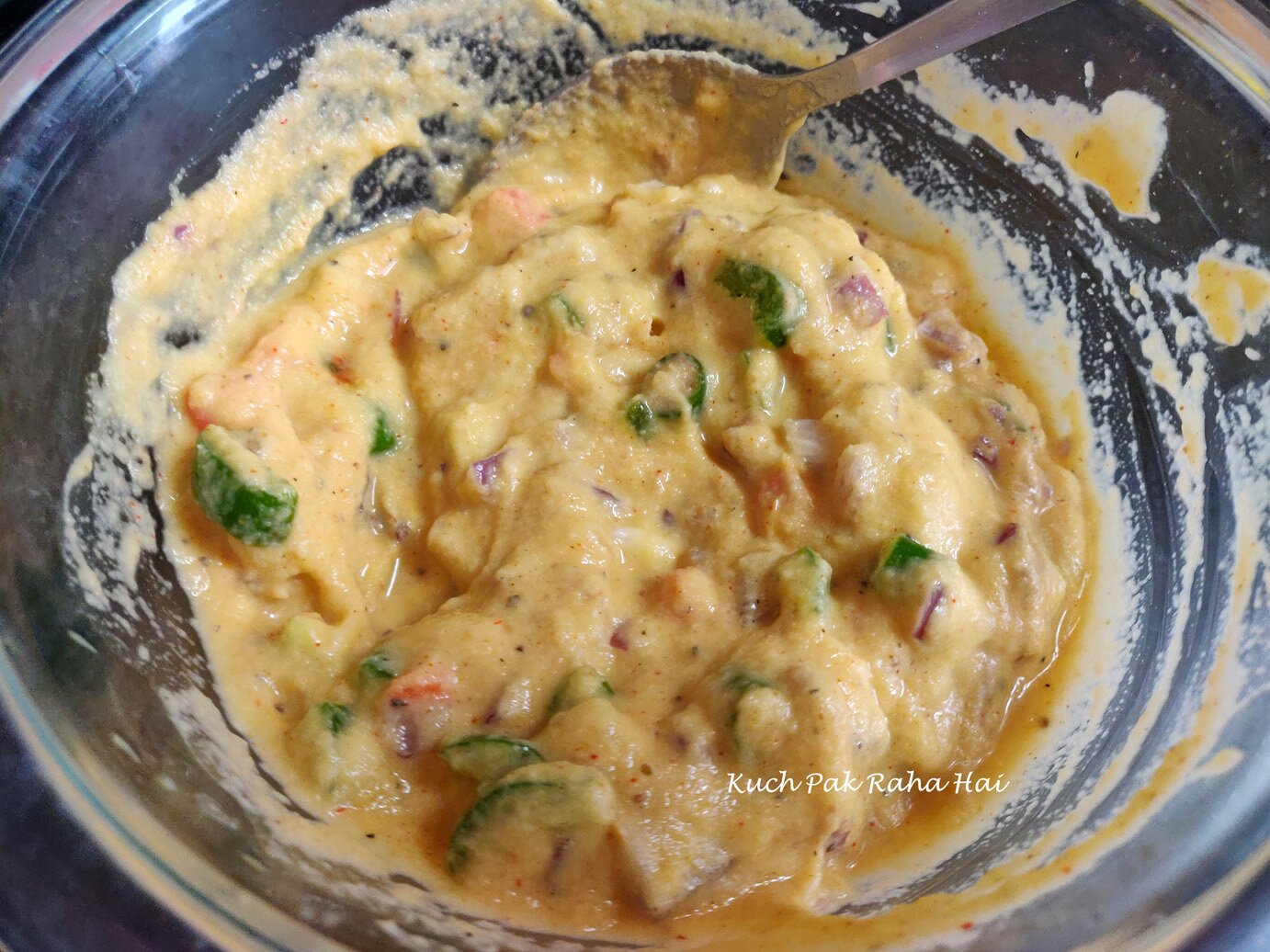 Step4:
Take bread slices & spread this mix on them. Dab some oil on top. The oil gives a nice golden colour on top. Sprinkle some sesame seeds and press them gently.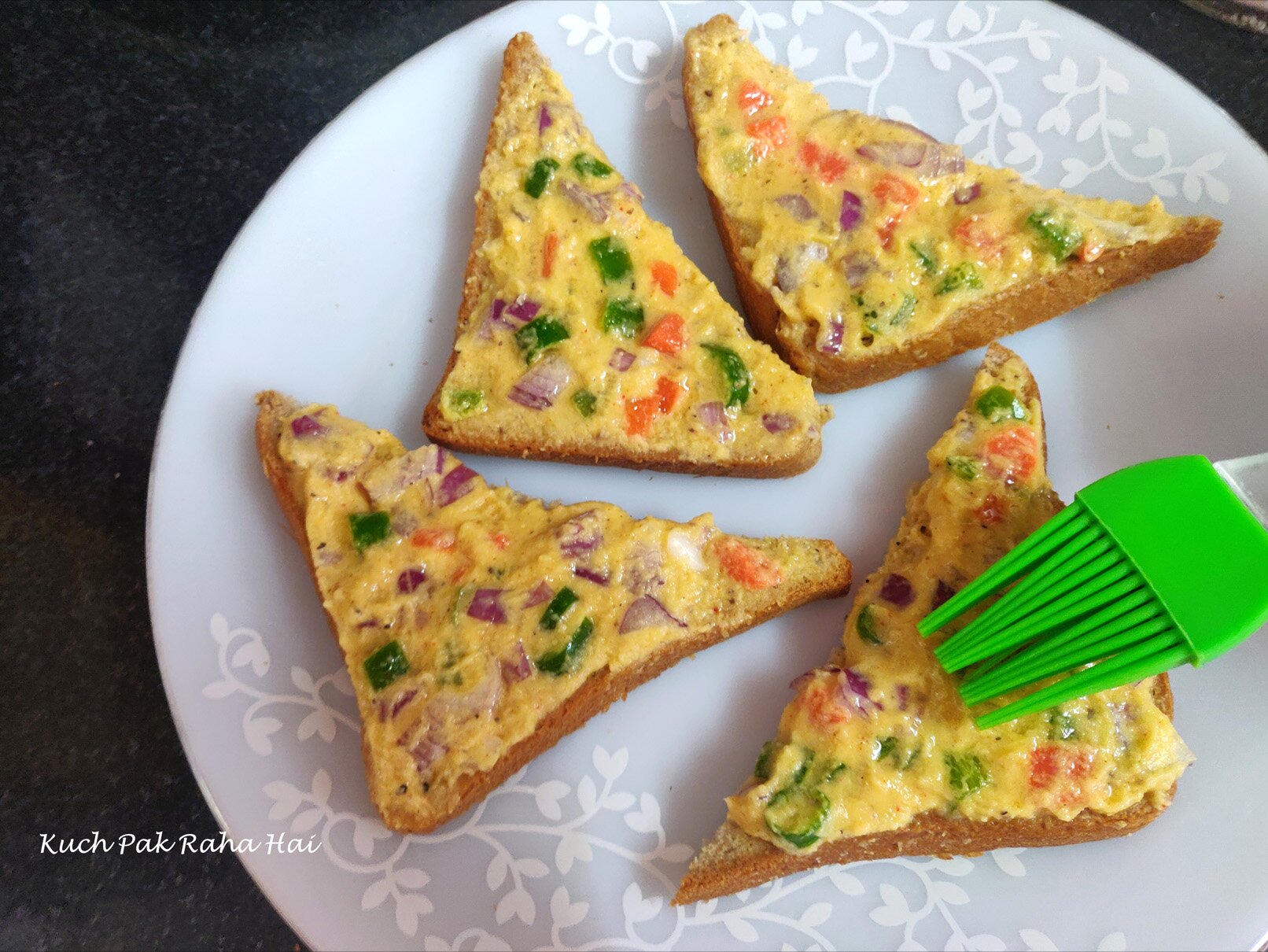 Silicon Brush:https://amzn.to/2Ylxhem
Step5:
Preheat the air fryer at 180 degree Celsius. Once it is preheated, place these bread slice in air fryer basket & air fry for 5-7 minutes till they become crispy & golden brown.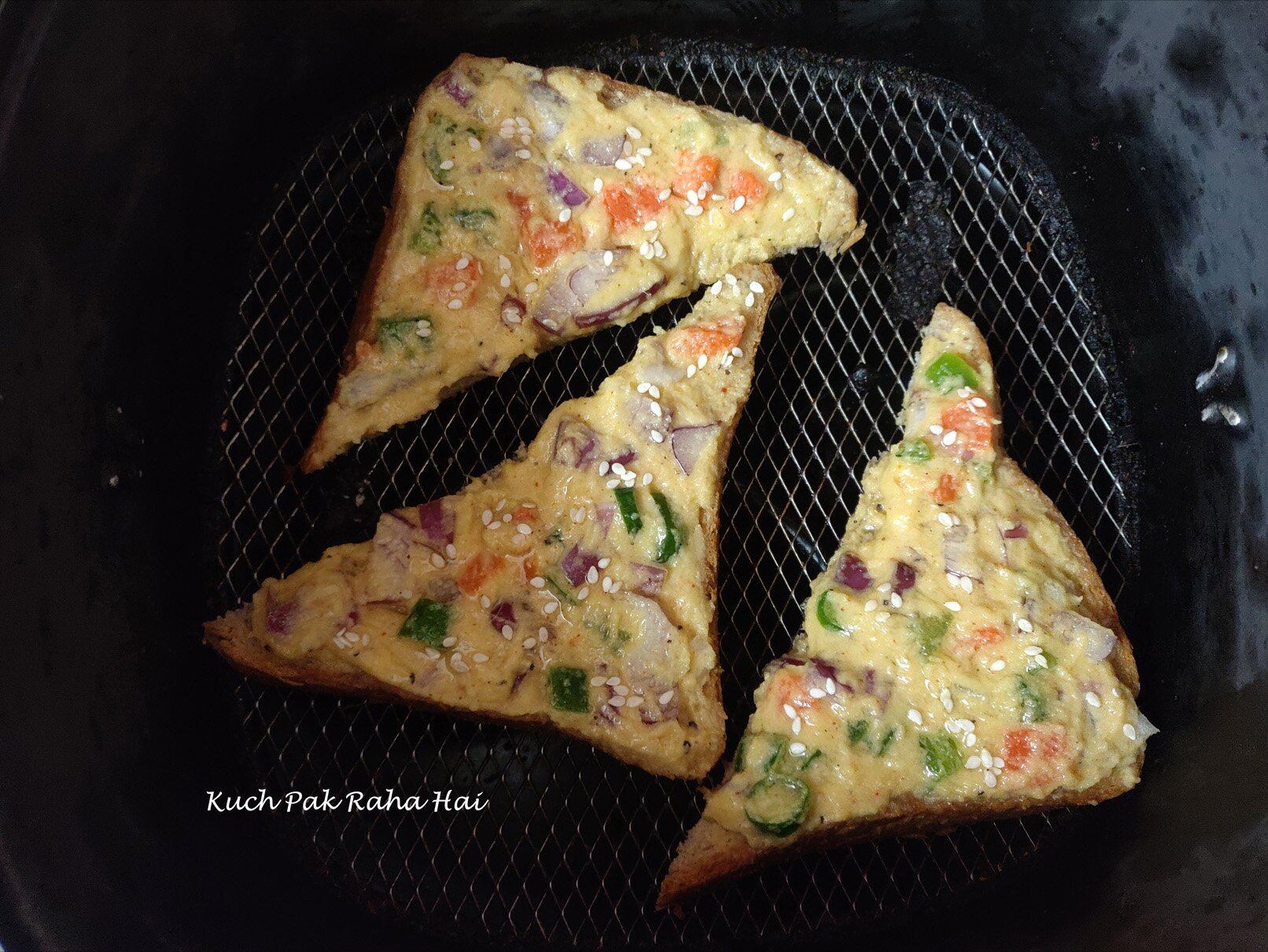 Philips Air Fryer: https://amzn.to/3hMZPW5
The time varies from brand to brand, so keep an eye after 5 minutes.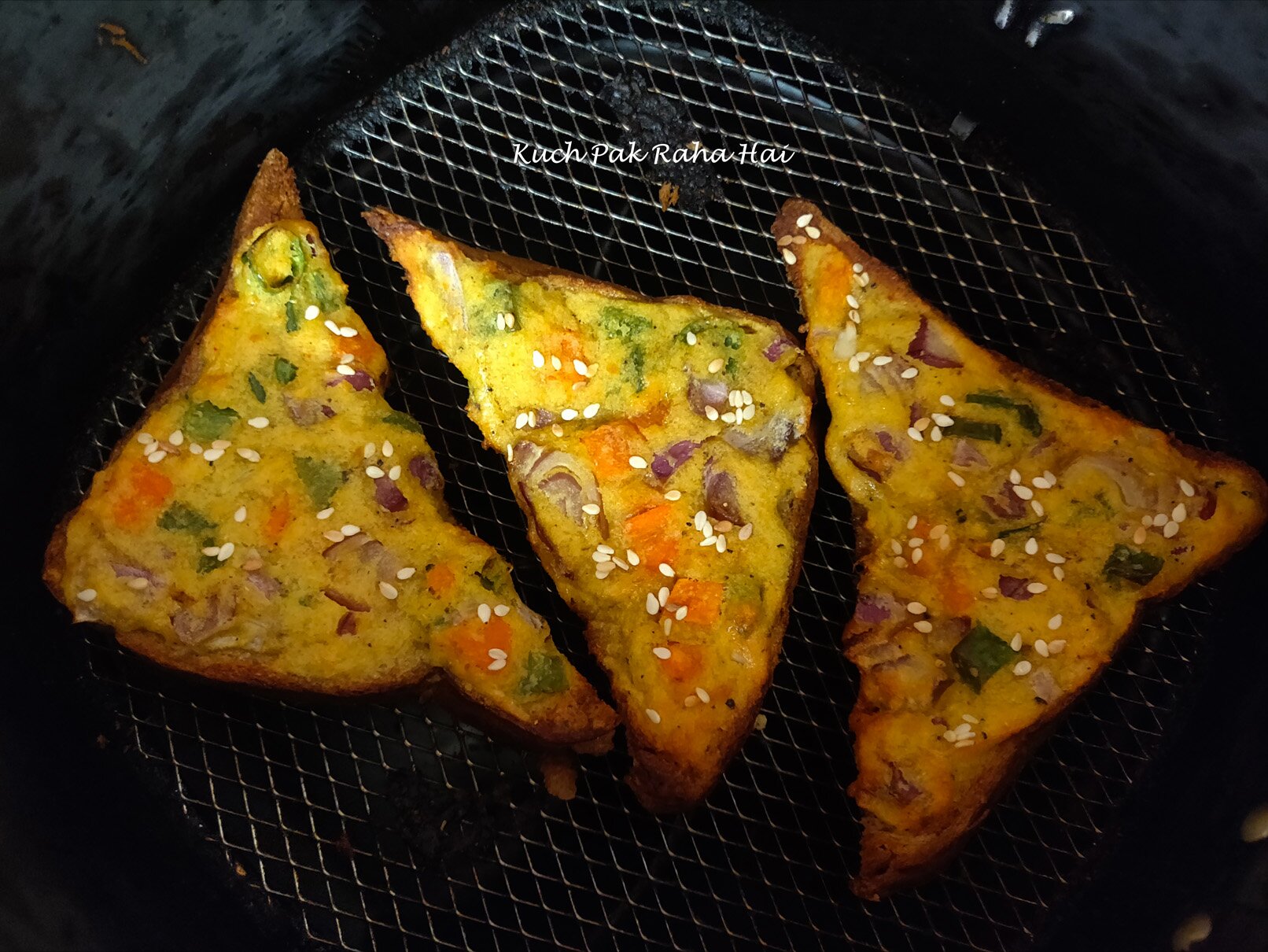 Pan Fried Moong Dal Toasts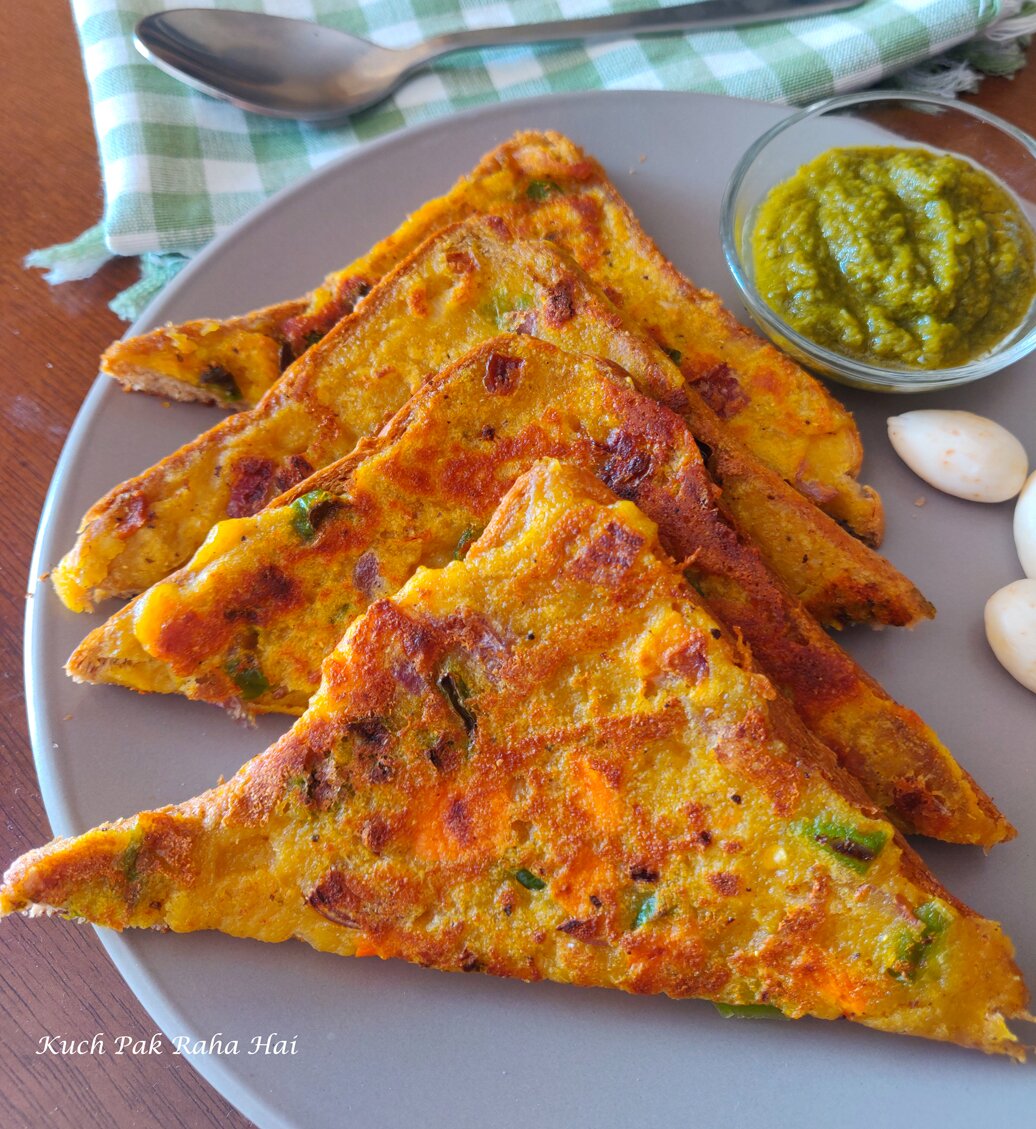 The above toasts can be pan fried easily. Brush some oil on non stick pan and keep the side with lentil(Dal) mix facing downwards. Gently press it with spatula & let it cook on medium flame till it becomes crispy.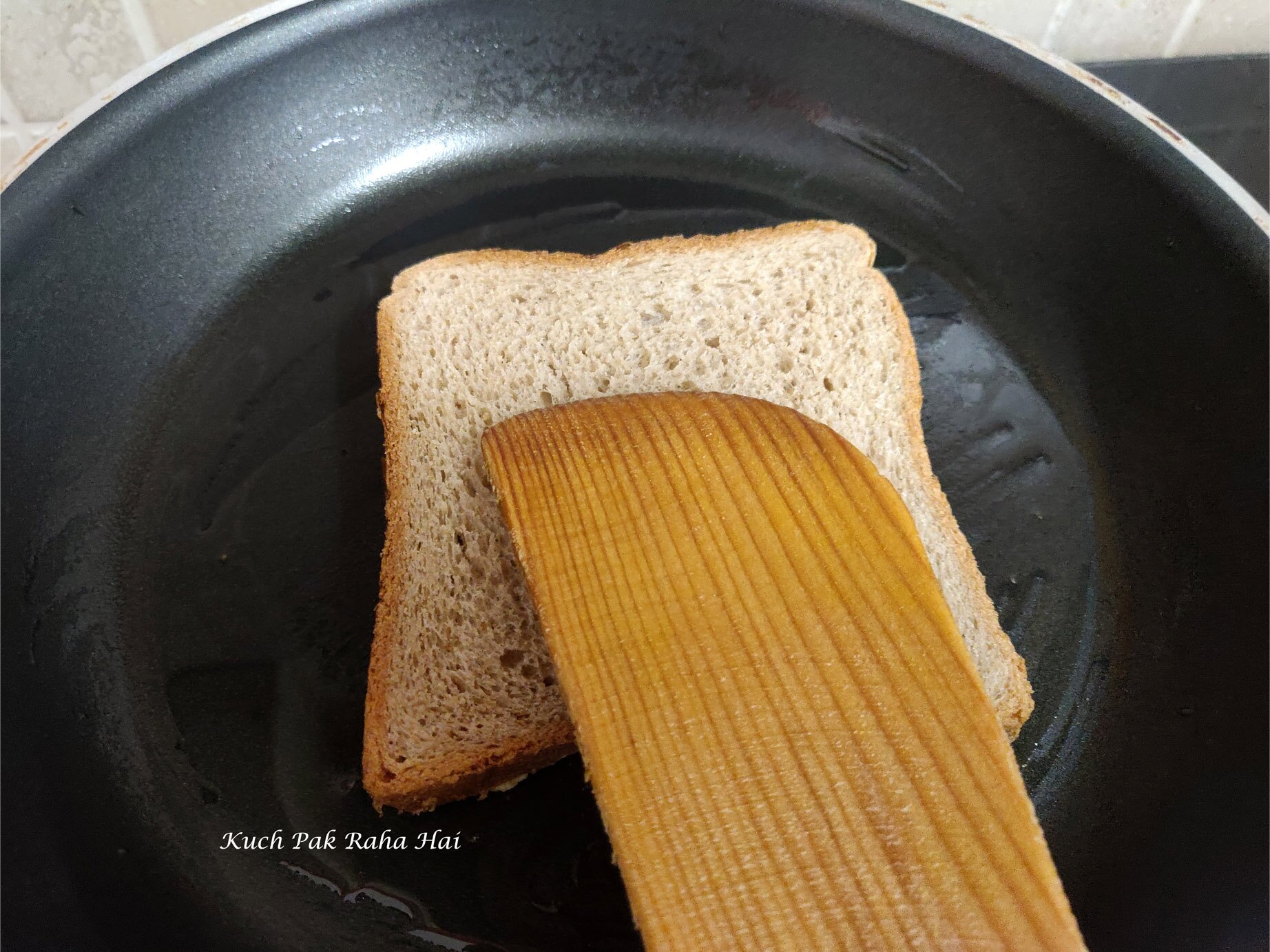 Brush some oil on plain side of bread. Flip the toast & let the other side cook too.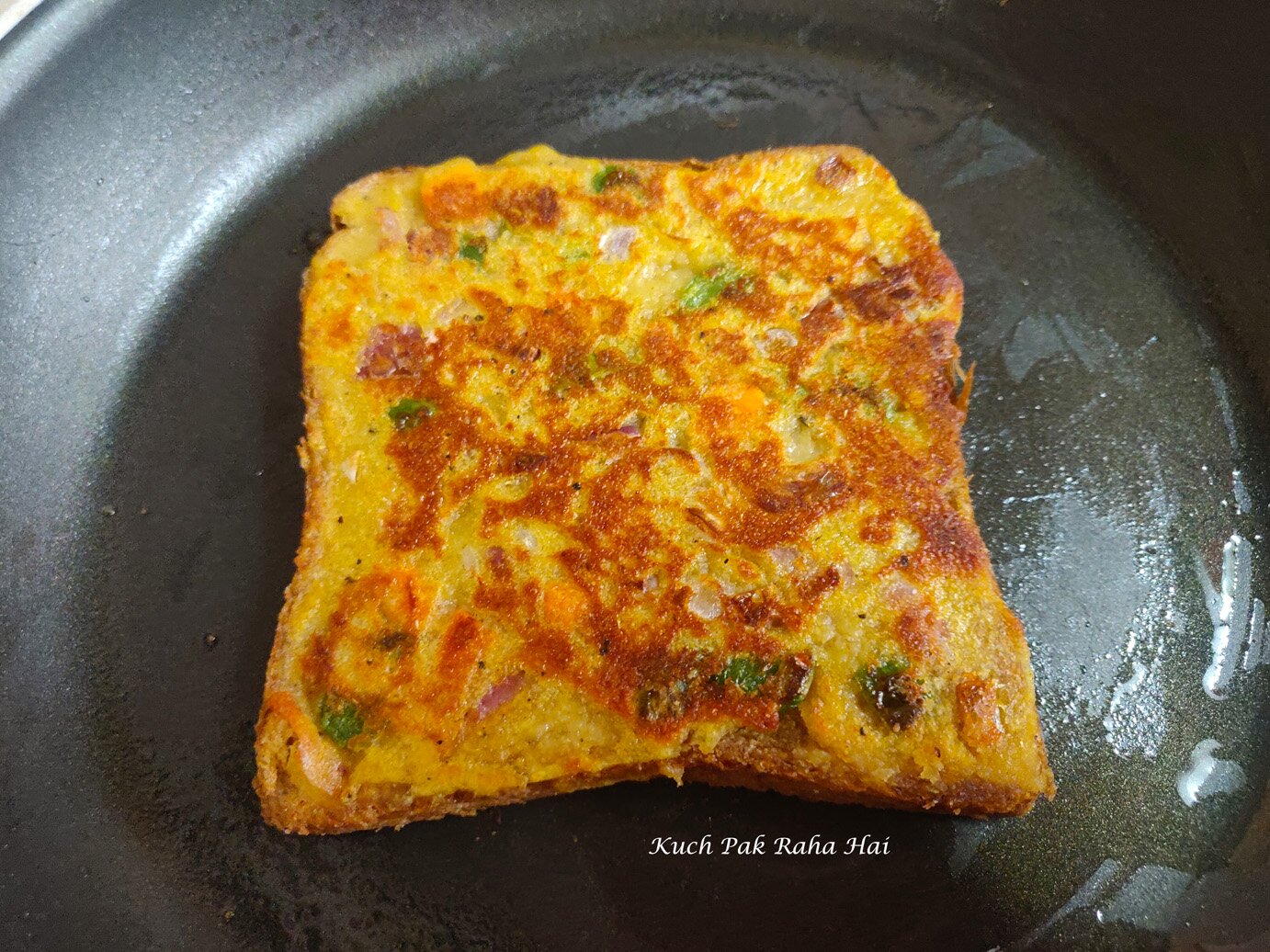 Delicious & healthy moong Dal Toasts are ready!! Enjoy them with ketchup or with fresh coriander mint dip