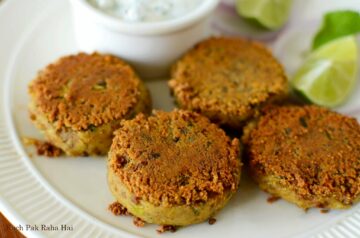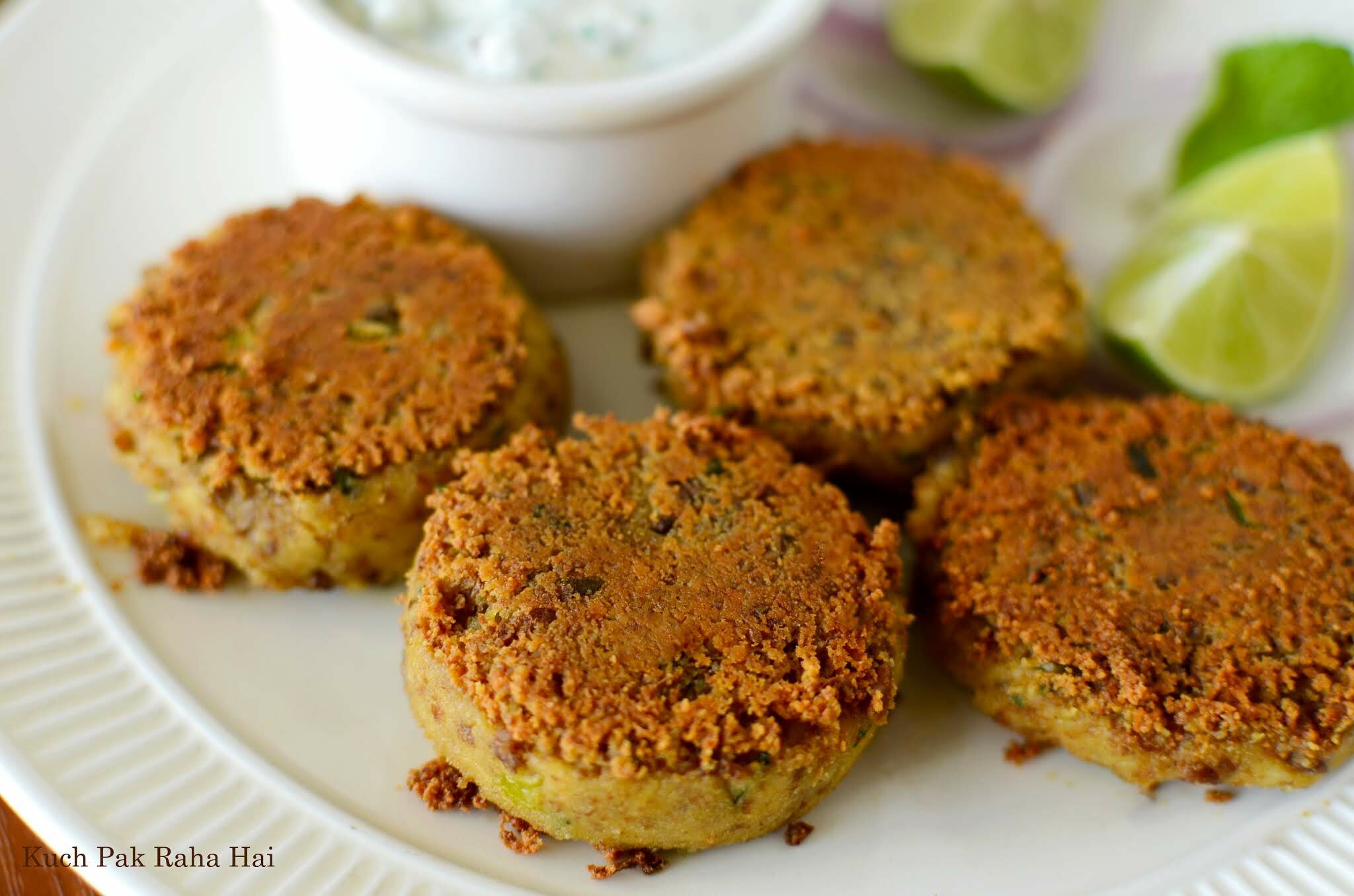 Kale Chane Ke Kebab is a delicious appetiser or snack made using the legume "Kala Chana" or "Black Chickpeas". It is a gluten free kebab recipe which is not only flavoursome but quite healthy too.
If we go back in history, originally the kebabs were made using meat of animals like chicken, lamb and beef etc. In India also, you will find many types of kebabs popular among the masses like Shami Kebad, Galouti Kebab and Seekh Kebab. However with time different variants of vegetarian kebabs were introduced and one such variant is made using kala chana.
Kala Chana or black chickpeas is counted in one of the healthiest legumes as single cup of it contains (roughly) 15 grams of protein, apart from iron, calcium & folate. It is consumed in the form of salad or with curry also.
In this post, I am going to share kebab recipe in which our main ingredient will be kala chana. The Kebab will be seasoned using Indian spices and some fresh herbs. Along with kala chana, fresh paneer (or Indian Cottage cheese) has been used which imparts moisture to the kebabs and  overall  increases the nutrition value.
This Kala Chana Kebab recipe is really quick & easy to make. I tried making it two ways. In the first method, I made the kebab mix by directly grinding the boiled chana (or chickpeas) with all the spices & herbs. The kebabs came out good but somehow they were lacking punch of flavours. In the second method, I first roasted the spices in ghee & then cooked the boiled chickpeas in it after adding a little water. This allowed the spices to get completely soaked by chickpea, rendering more deliciousness and flavour in kebabs.
These kebabs are a real crowd pleaser with their crunch outside and soft melt-in-mouth texture inside. I would suggest serving these with Mint dip (recipe explained in last of this post) as the creaminess and tanginess of it goes really well with them. Along with it, freshly cut onion rings & lemons further adds up to the overall experience.
You can also give these in your kids tiffin as it is tasty and healthy at the same time. You can either shallow fry these in a non stick pan or even airfry them. For more air fryer recipes, click here. The air frying method has been explained in the second half of the post.
Hope you will like this protein packed & absolutely delicious Kala Chana Kebab recipe!!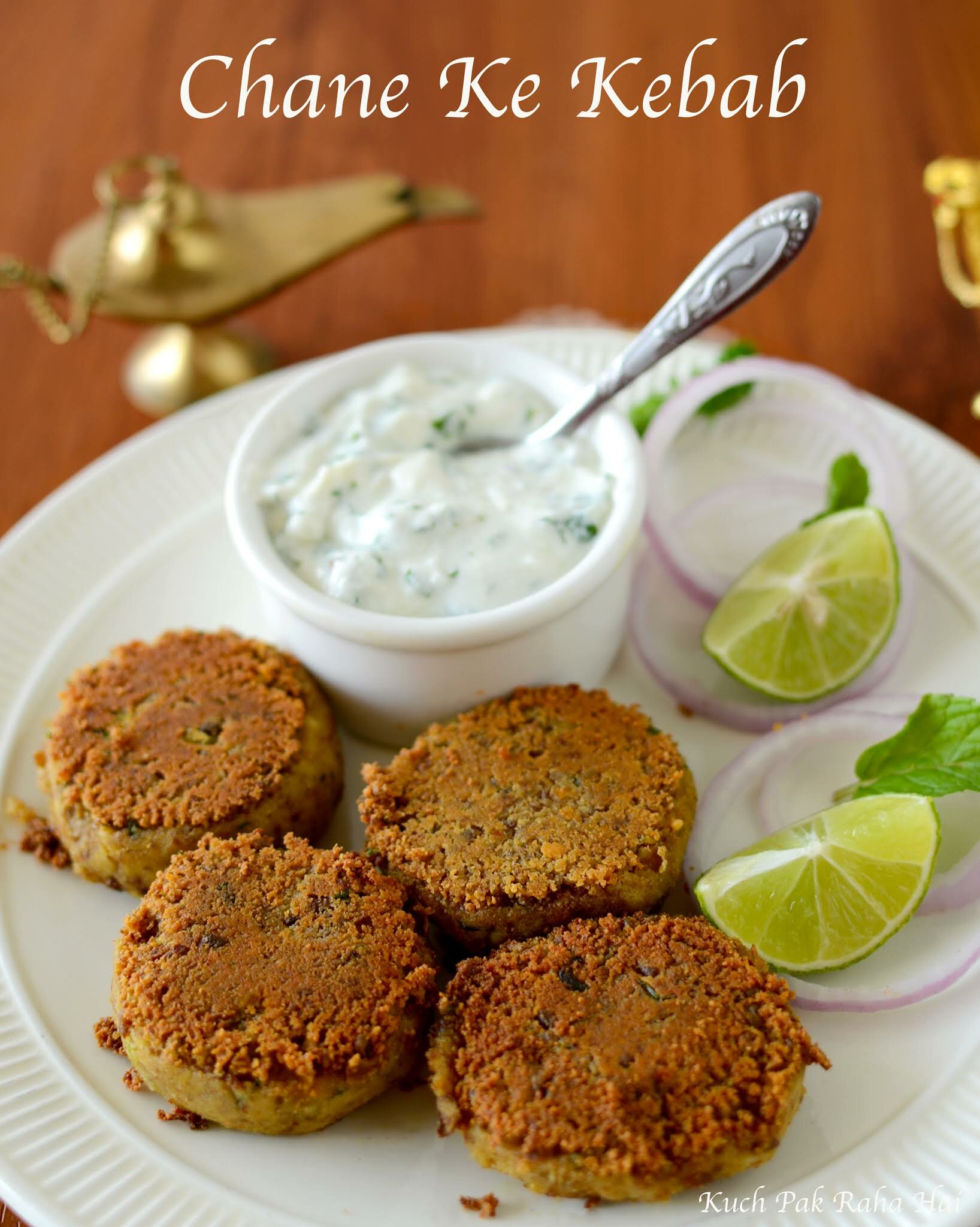 I have also shared a youtube video for this same recipe. Both methods – pan frying and air fryer has been shown .
Watch here:
List of Ingredients: Makes 7-8 pieces
For Kebabs:
Boiled Kale chane / Black chickpea / Garbanzo beans-1 cup
Ghee / Cooking Oil-1 tbsp
Garlic cloves- 4
Green chillies-1
Ginger Paste-1 tsp
Asafoetida / Heeng – A pinch
Red Chilli powder-1/2 tsp
Coriander powder- 3/4 tsp
Water- 2tbsp
Garam Masala-1/4 tsp
Mango powder-1/4 tsp
Grated Paneer – 1/2 cup (For vegan version use tofu/mashed potatoes)
Chopped coriander leaves-2tsp
Salt- To taste
For pan frying:
For Dip:
Hung Curd- 3 tbsp (Non Dairy Yoghurt for vegan version)
Sugar-1/4 tsp
Lemon juice- 3-4 drops
Olive oil- 1/2 tsp
Chopped mint- 1 tsp
Chopped coriander-1 tsp
Salt- To taste
Steps To Prepare:
Step 1:
The recipe needs to have boiled kale chane. In this step, I am just quickly sharing the method of boiling them. Soak the kale chane or black chickpea for 5-6 hours or overnight. Tranfer these to a pressure cooker and add some water & salt. Pressure cook them till you get 2 whistles and then simmer them for 20 minutes. Switch off the gas, once the pressure is released from cooker, transfer them in another bowl.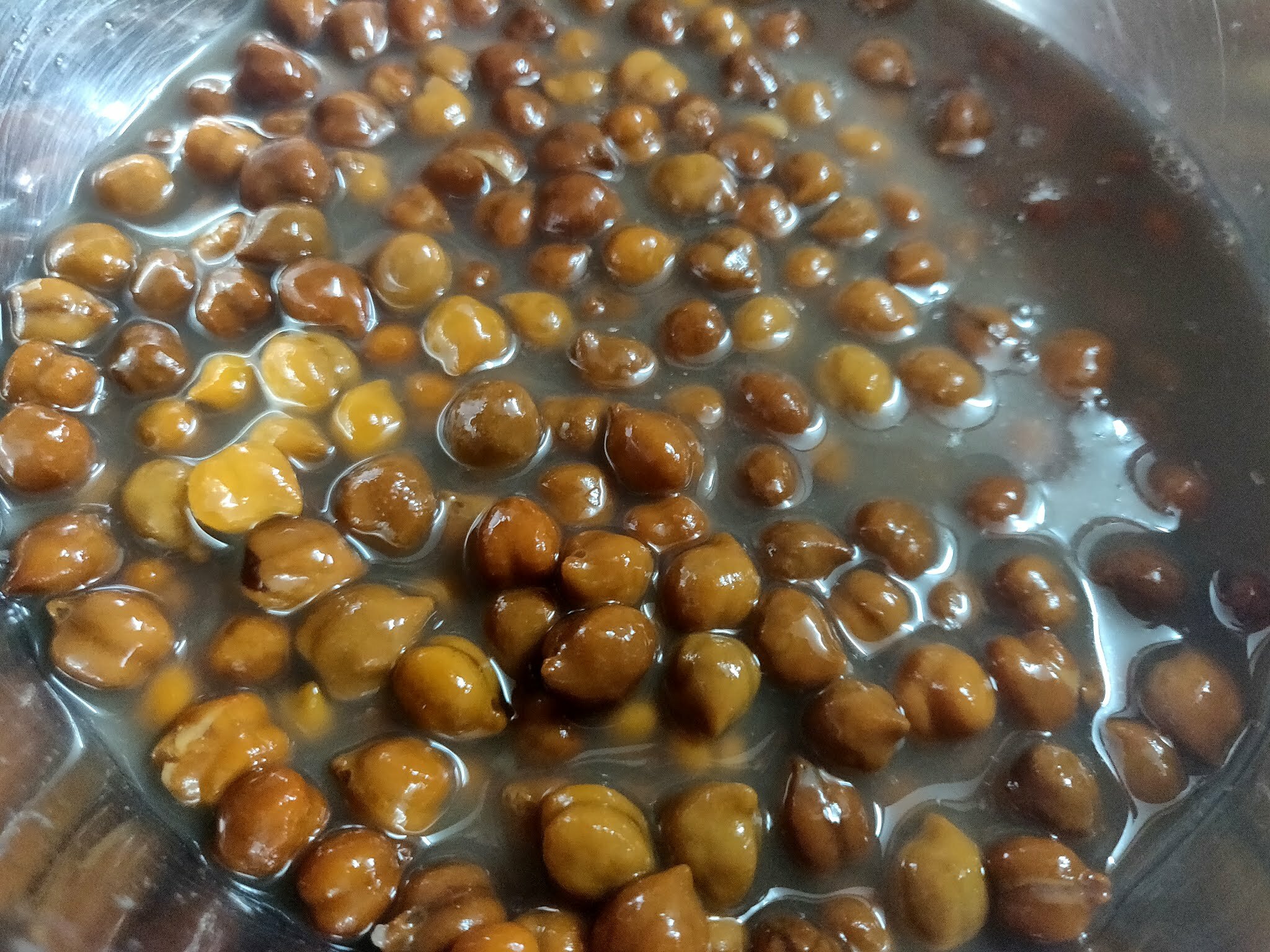 Step 2:
In a non-stick pan, heat 1 tbsp ghee. Add finely chopped garlic, green chillies and ginger paste. Stir them for few seconds.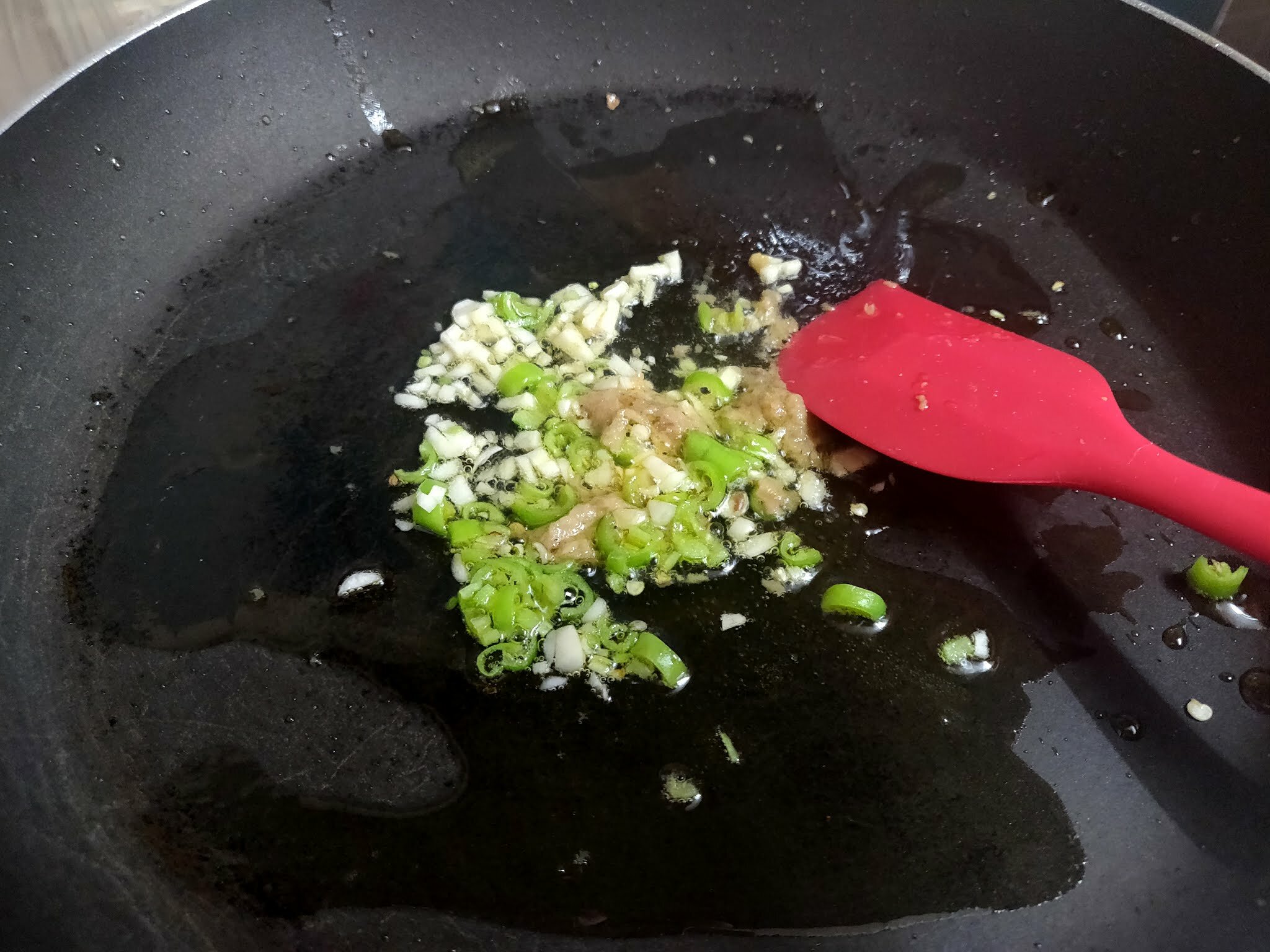 Step 3:
To the same pan, add asafoetida, coriander powder and red chilli powder. Stir them till they spices start releasing their aroma.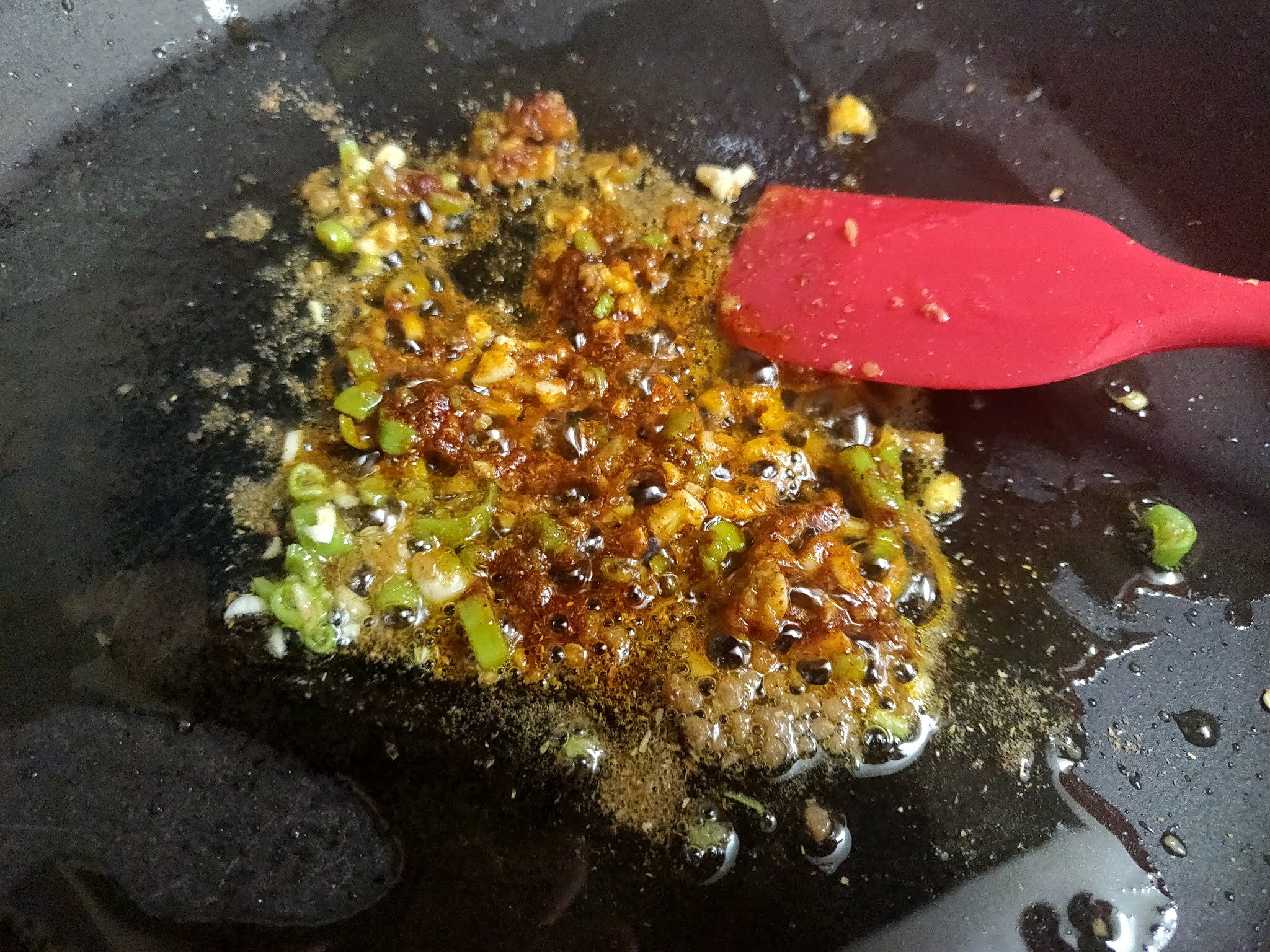 Step 4:
Add the boiled chane(black chickpea) with some water. I generally use the water leftover after boiling the chickpea as it enhances the flavour of cooked chickpea. Cook them till all the water gets evaporated. Switch off the gas and let them cool.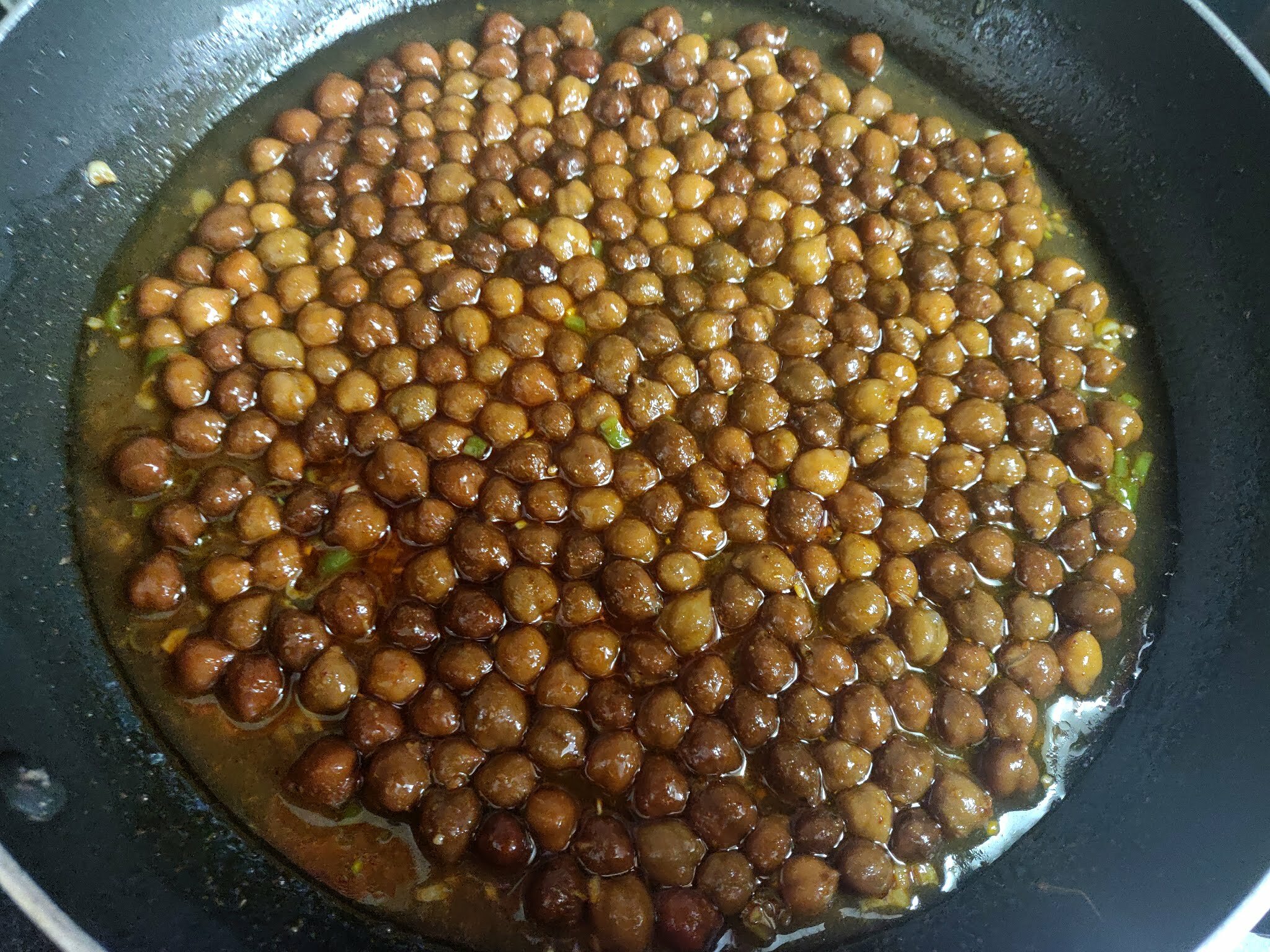 Step 5:
Transfer the above mixture in a blending jar. Add garam masala & amchoor (dried mango powder) to it and blend to form a nice thick paste like consistency. Transfer this in a mixing bowl.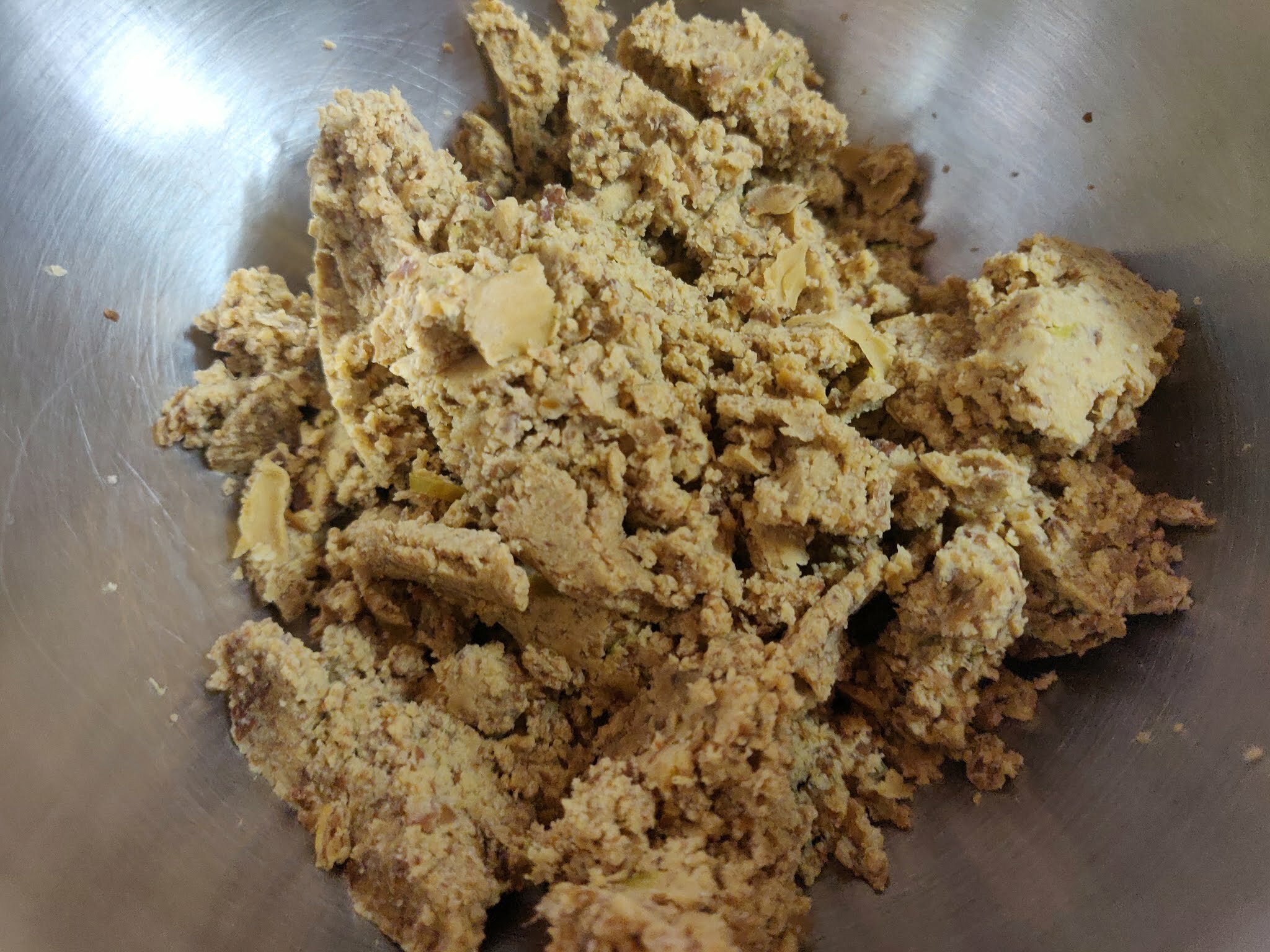 Step 6:
Add grated paneer(Indian Cottage Cheese), salt and freshly chopped coriander to the above chickpea mixture. Mix well with a spoon to bind all the ingredients together. If you want to make this recipe vegan then add grated tofu or mashed potatoes. The purpose of adding it is to give some moisture & binding to kebabs.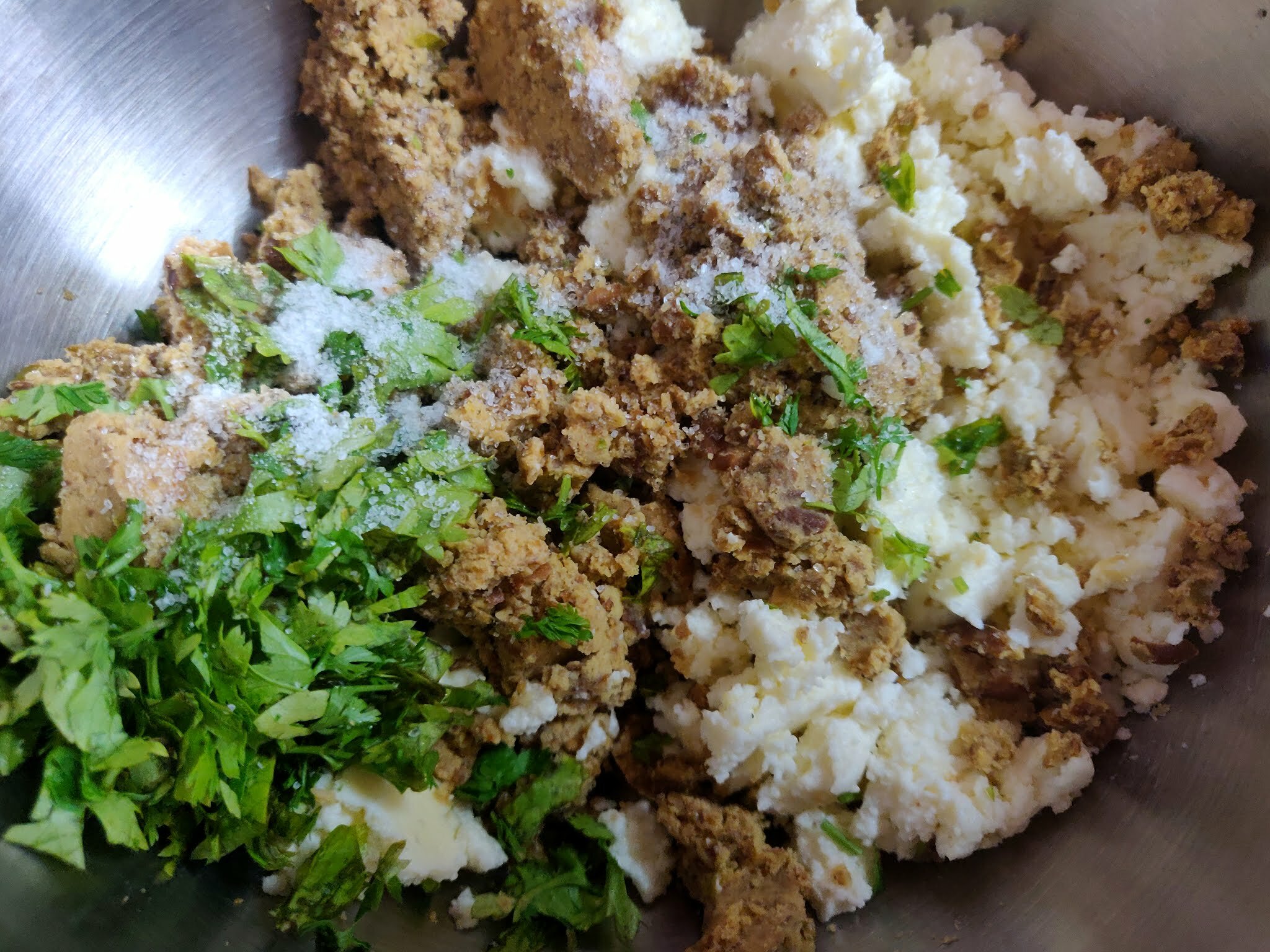 Step 7:
Our kebab mixture is ready. Apply some oil or ghee on your palms and start taking small portions from it. Roll them into balls and then gently press with your palms. With this much quantity of ingredients, you will roughly get 7-8 kebabs. Keep these uncooked kebabs aside.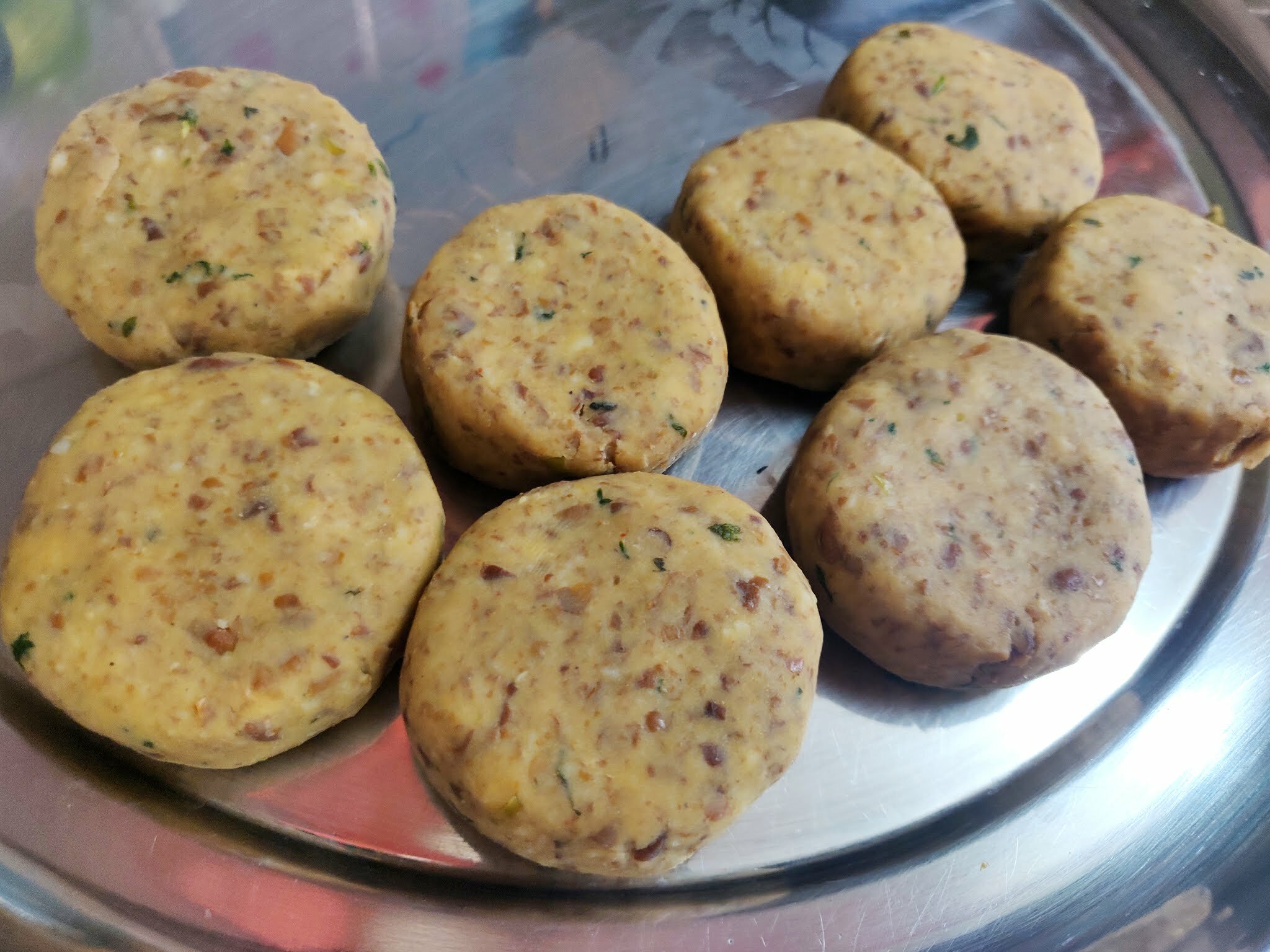 Step 8:
In a non stick pan, heat ghee or oil. On medium low flame, shallow fry these kebabs from both sides till they are crispy golden brown on both sides.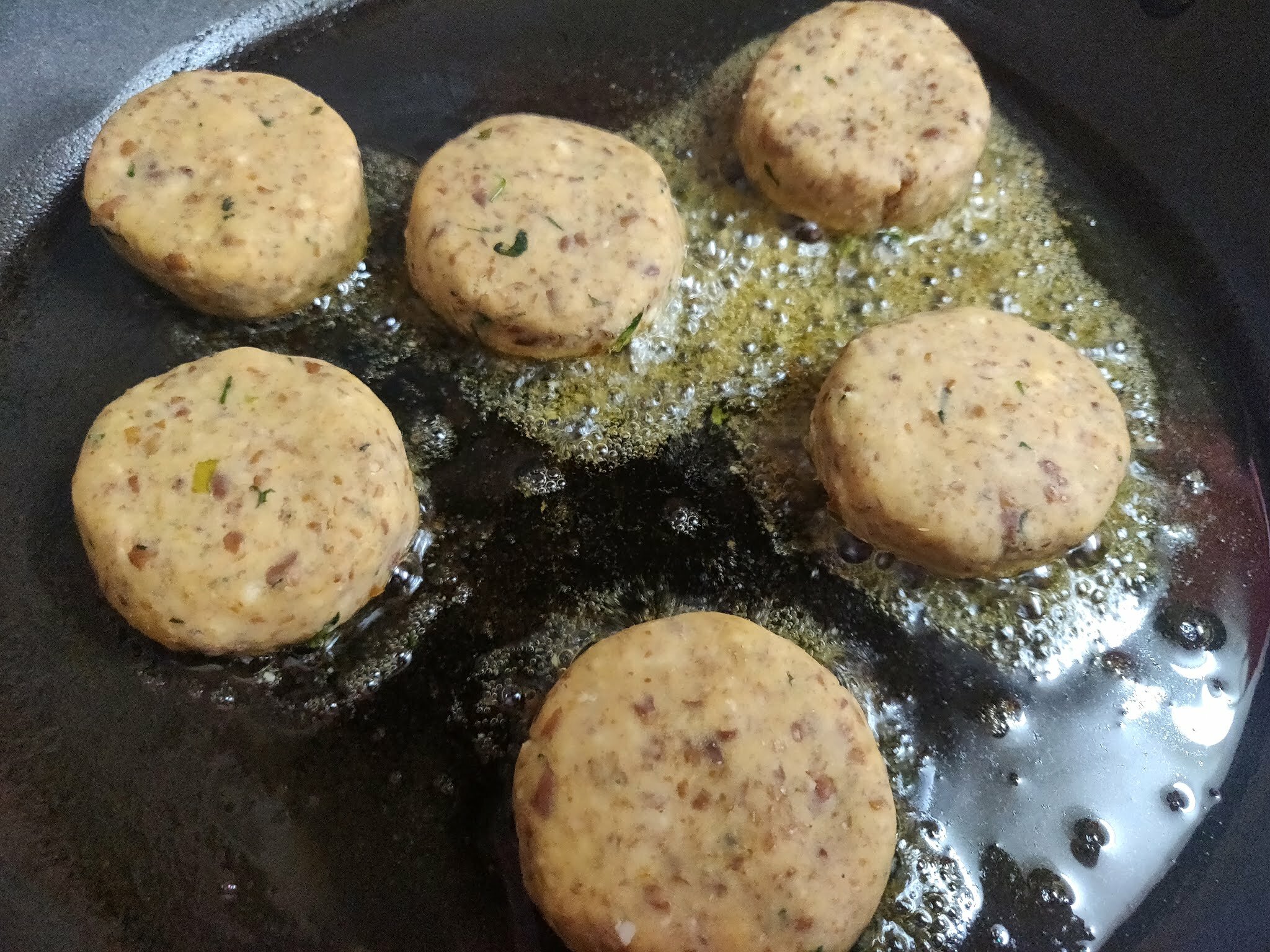 Air Fryer Preparation:
To prepare these kebabs in air fryer, all the steps till number 7 are going to be same. Preheat the air fryer to 200 degrees Celsius. Brush these kebabs with ghee or butter on both sides. You can use any cooking oil also but personally I like the richness and aroma of ghee in them.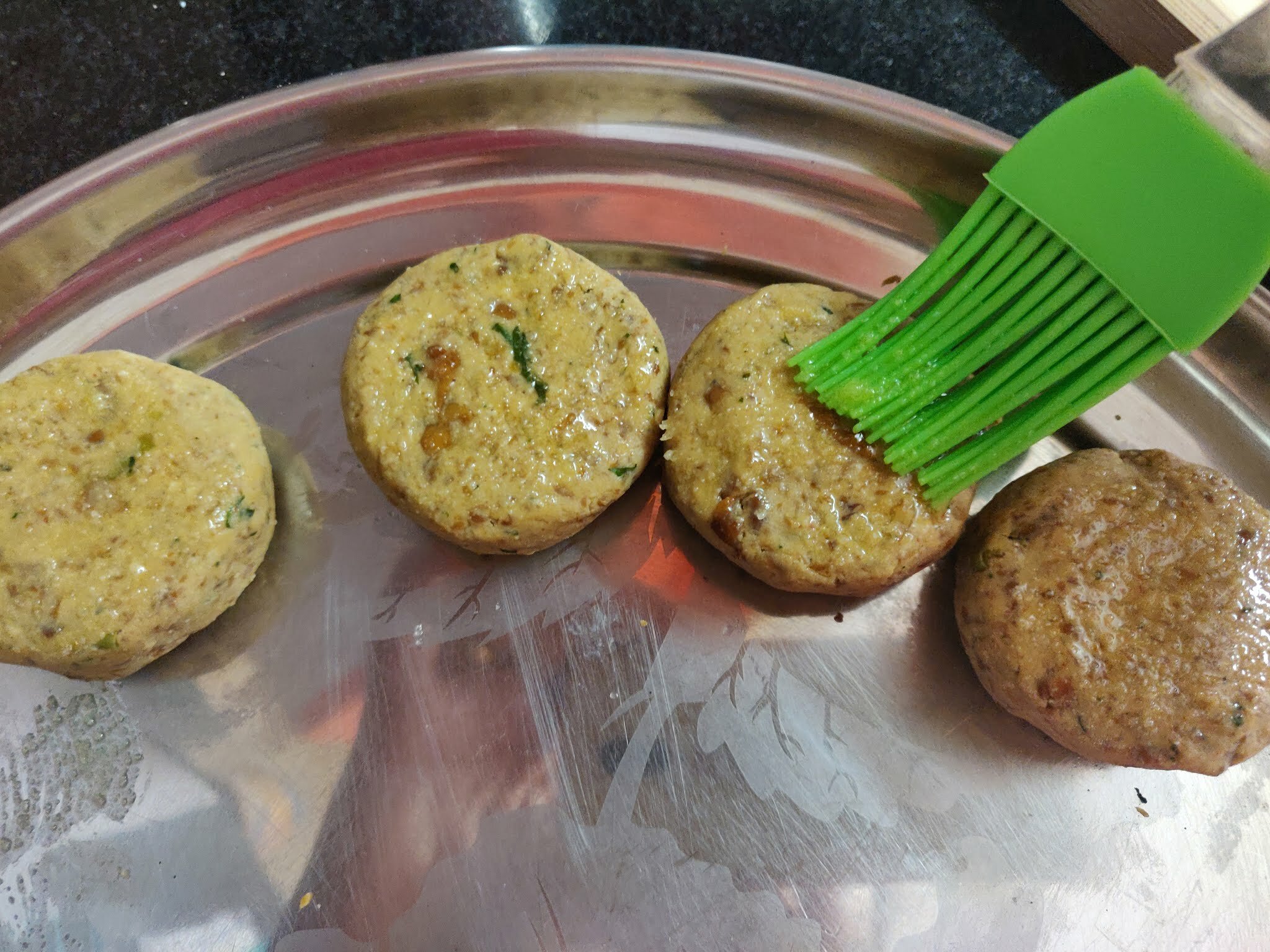 Place them in preheated airfryer for 10 minutes. Brush some ghee/oil again and then air fry them for 5 minutes more.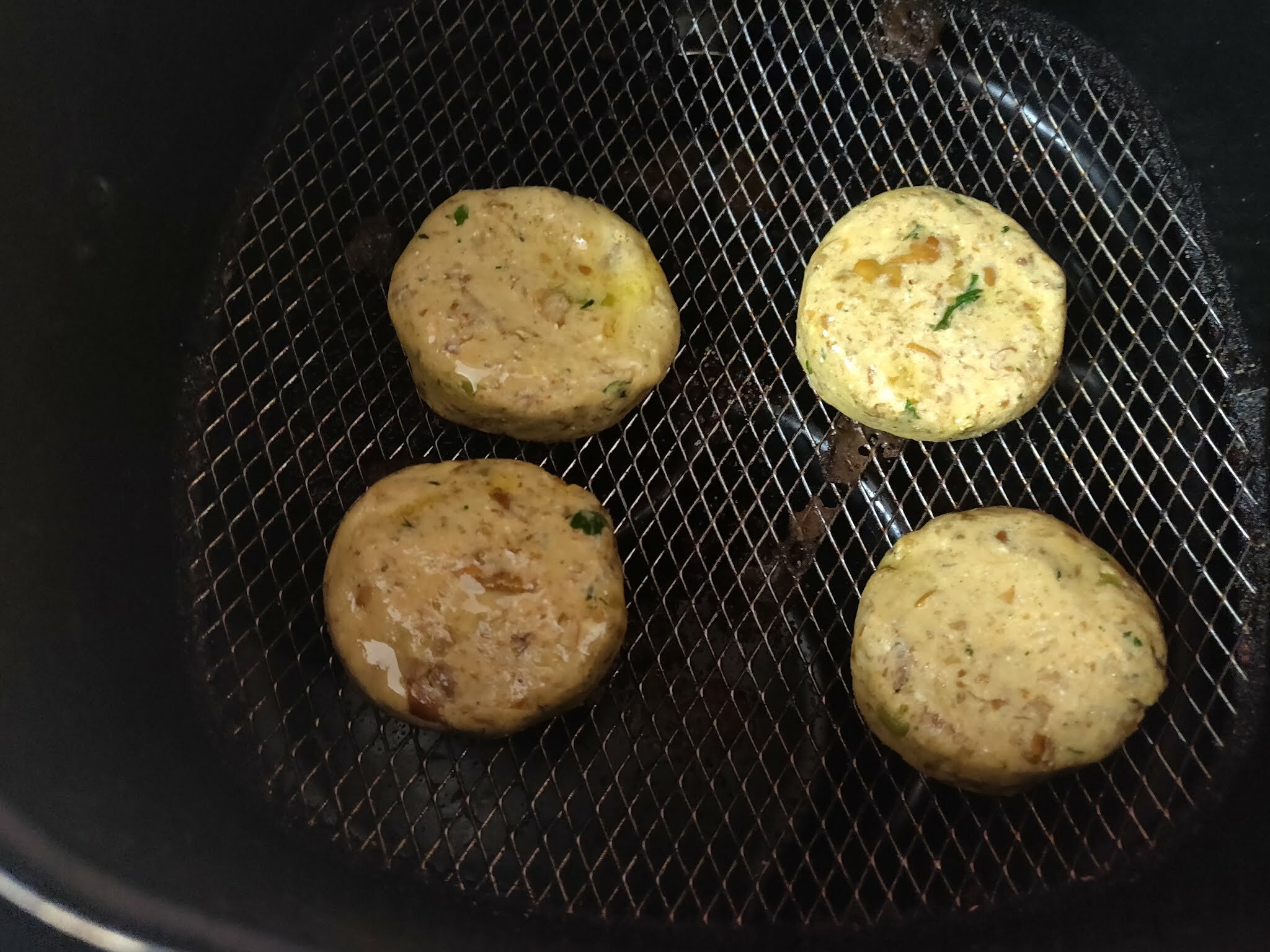 Delicious Chane ke Kebabs are ready in Air Fryer. This is really a good option for appetizer for parties or group gathering. You can do all the preparations for them beforehand and at the time of serving place them in your preheated airfryer. Hot & yummy kebabs will be ready in just 15 minutes and you will not have to spend long time in kitchen also!!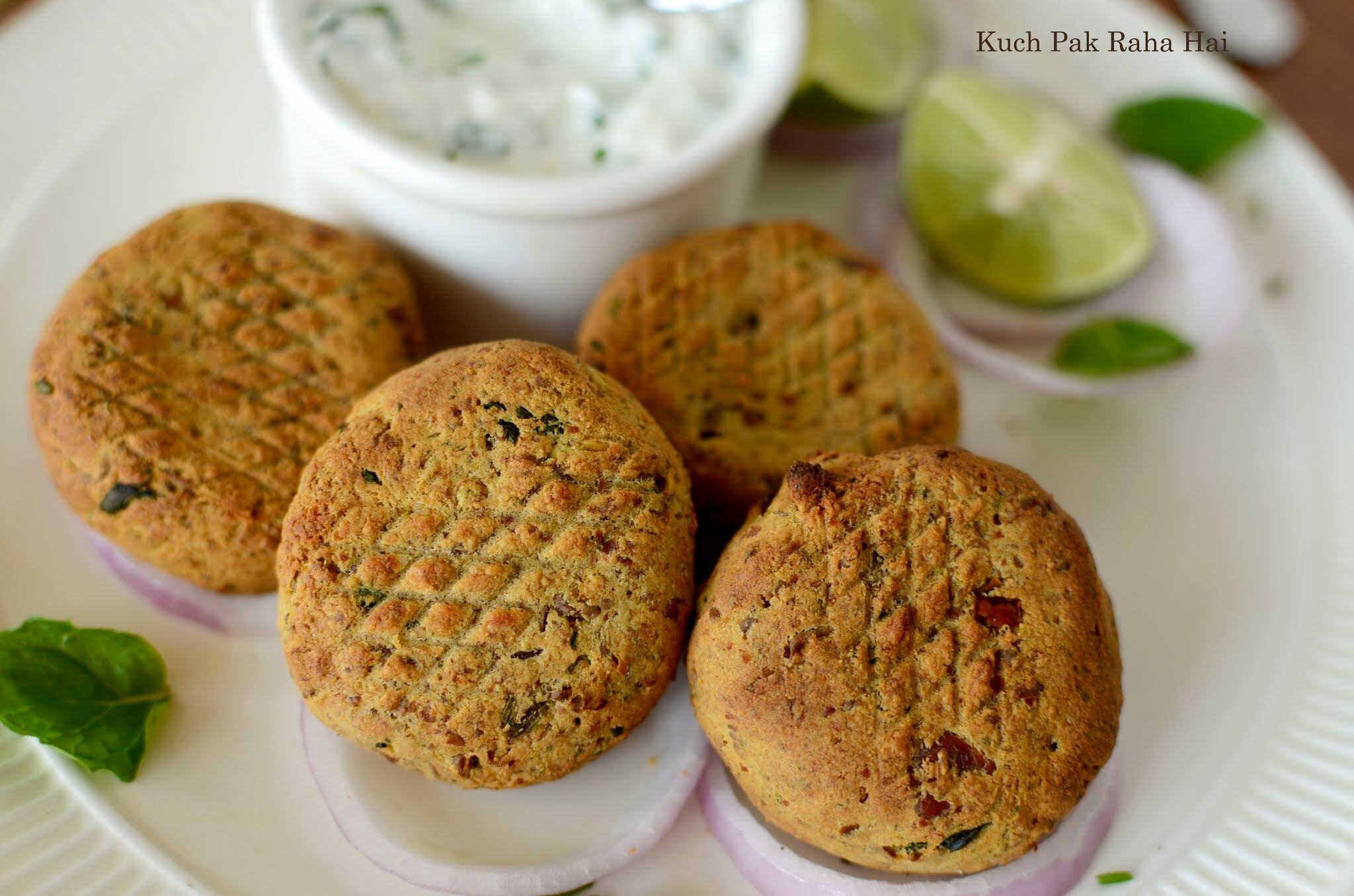 To prepare the Coriander-Mint Dip:
Take hung curd in a mixing bowl. Add finely chopped coriander & mint leaves, salt, sugar, olive oil & lemon juice to it. Mix well. Refreshing mint dip is ready for our kebabs!!
Enjoy these delicious mouth watering crunchy Chane Ke Kebabs with this Zingy creamy dip.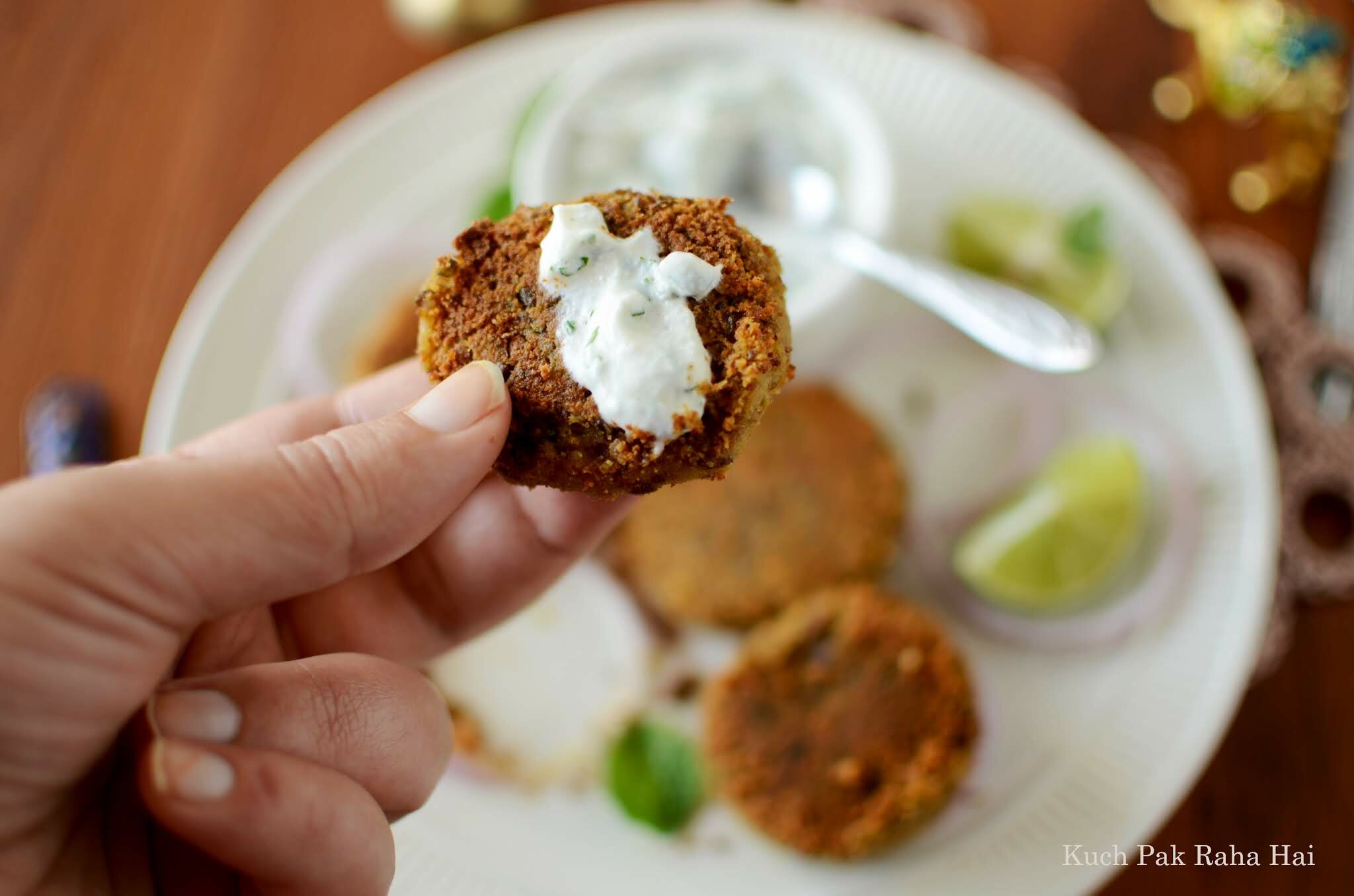 Bon Appetit !!
If you try this recipe & share pics on social media, then don't forget to tag us on Facebook or Instagram or use the hashtag #kuchpakrahahai.
Let's stay connected