It is winter time in most parts of India and soups top the list when we talk about comfort food in this chilling weather. A hot steaming cup of soup instantly provides the body warmth along with the nutrients and essential vitamins.
In this post, I will be sharing a really easy recipe for awesomely delicious & creamy Broccoli Cheese Soup. Broccoli is really good for health as it contains vitamins, iron, zinc, potassium & magnesium etc. It is often recommended for weight loss also because it is low in calories too. I had had Broccoli Cheddar Cheese soup once in a restaurant & instantly fell in love with it. The hint of cheddar cheese balances the taste of broccoli, enhances the flavour of soup & adds a creaminess to it. I tried making this soup without cheese also but trust me don't skip the cheese unless & until you are a vegan or cheese is completely off-limit for you.
Earlier I had shared the recipe for Tomato Soup, Vegetable Noodle soup & Sweet corn soup.  You can check out more salad & soup recipes by clicking here.
Vegetable stock is used in this recipe. You can either buy it directly from market or make it at home. I have used onion, carrot, celery, bay leaf and black pepper in making vegetable stock.
You might also be interested in:
The broccoli soup recipe here is simple and does not take much time. I am sure you will love its velvety smooth texture with delectable flavours of broccoli & cheese seasoned with garlic and black pepper. You can enjoy it with breads of your choice or bread croutons. No cornflour or thickening agent has been used in this recipe which makes it a prefect healthy choice for you & your family.
Hope you would like this Broccoli Cheddar Cheese Soup recipe!!
List of Ingredients: (Makes 3 serving)
Broccoli Florets- 200 grams
Vegetable Stock-3 cups
Cheddar Cheese-1/4 cup
Olive Oil-1 tbsp + 1 tsp
Whole Wheat Flour-1 tbsp
Toned Milk-1 cup
Large Onion- 1
Garlic Cloves- 4
Black Pepper-3/4 tsp
Salt – To taste
For garnishing:
Boiled Broccoli Florets-1/4 cup
Grated Cheese-2 tbsp
Steps To Prepare:
Step1:
Finely slice the onions and chop the garlic cloves. Heat 1 tsp olive oil in a non stick pan. Sauté these chopped onion & garlic for 2 minutes or till the onions turn translucent.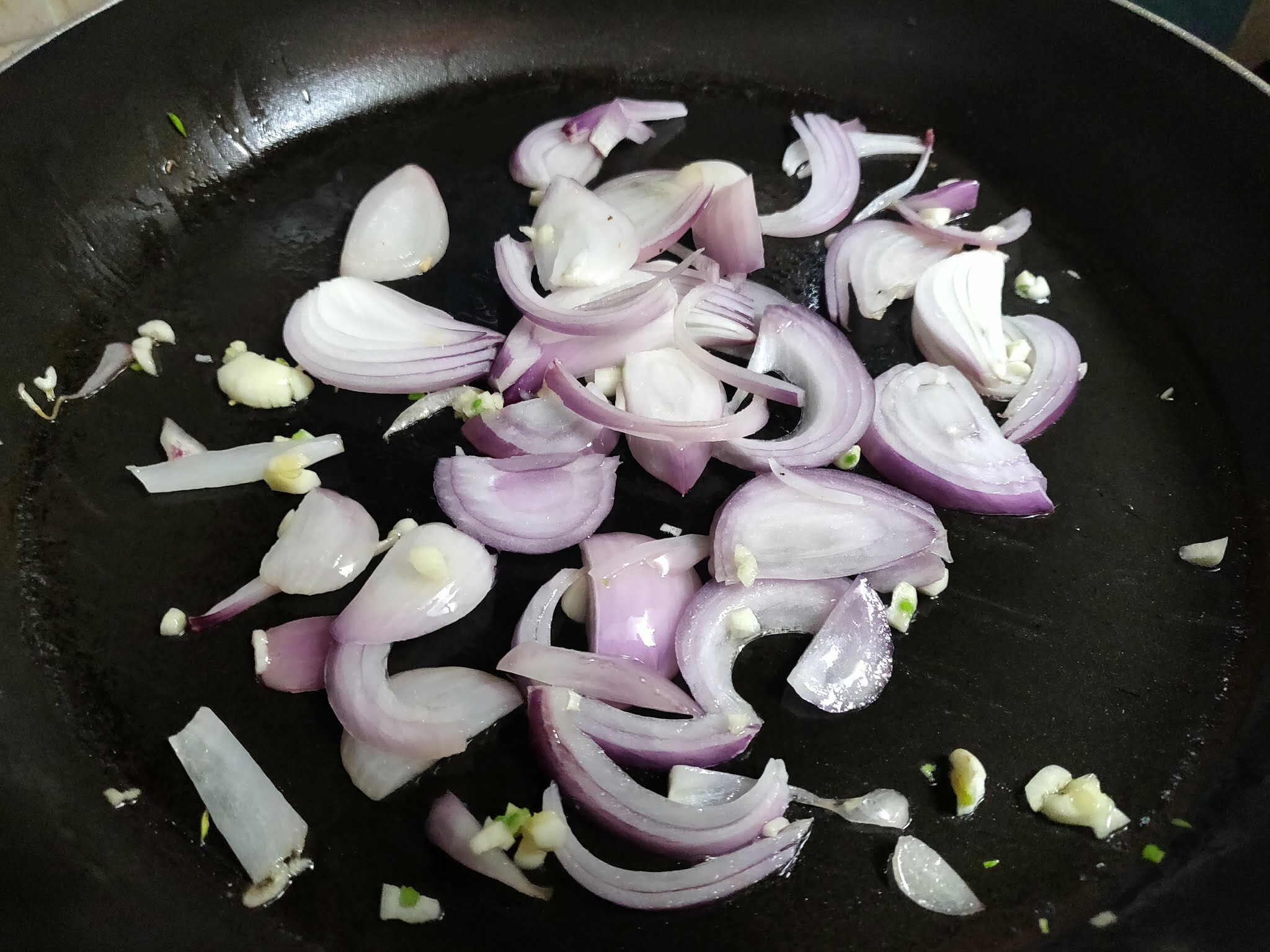 Step2:
Add washed & cleaned broccoli florets to it. Sauté them for a minute more.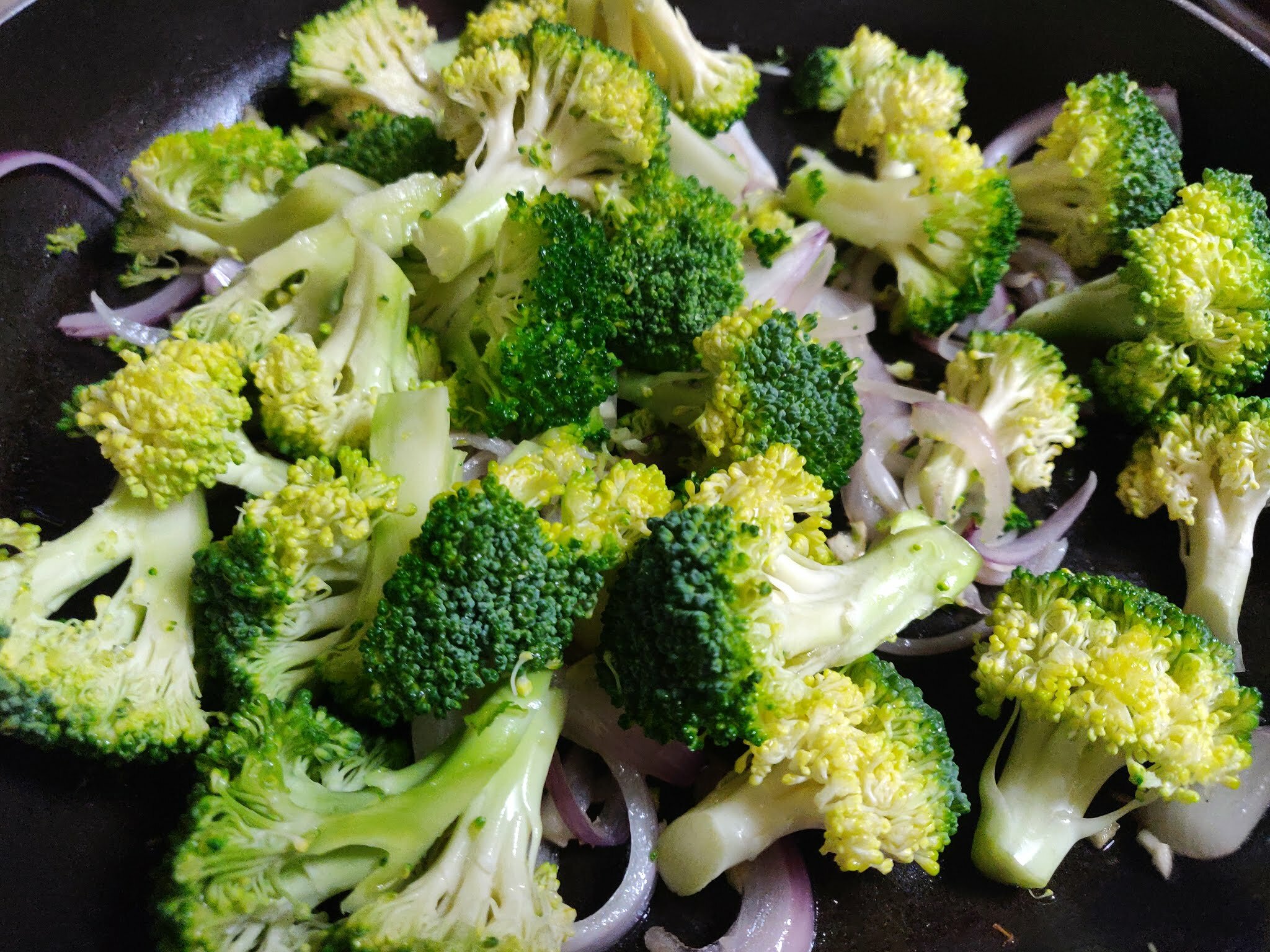 Step3:
Add vegetable stock and black pepper. If the vegetable stock already has black pepper, then adjust the quantity accordingly. Let it boil for 5 minutes. After that cover it with a lid and let the broccoli simmer in vegetable stock for 5 more minutes.  Switch off the gas & let the mixture cool.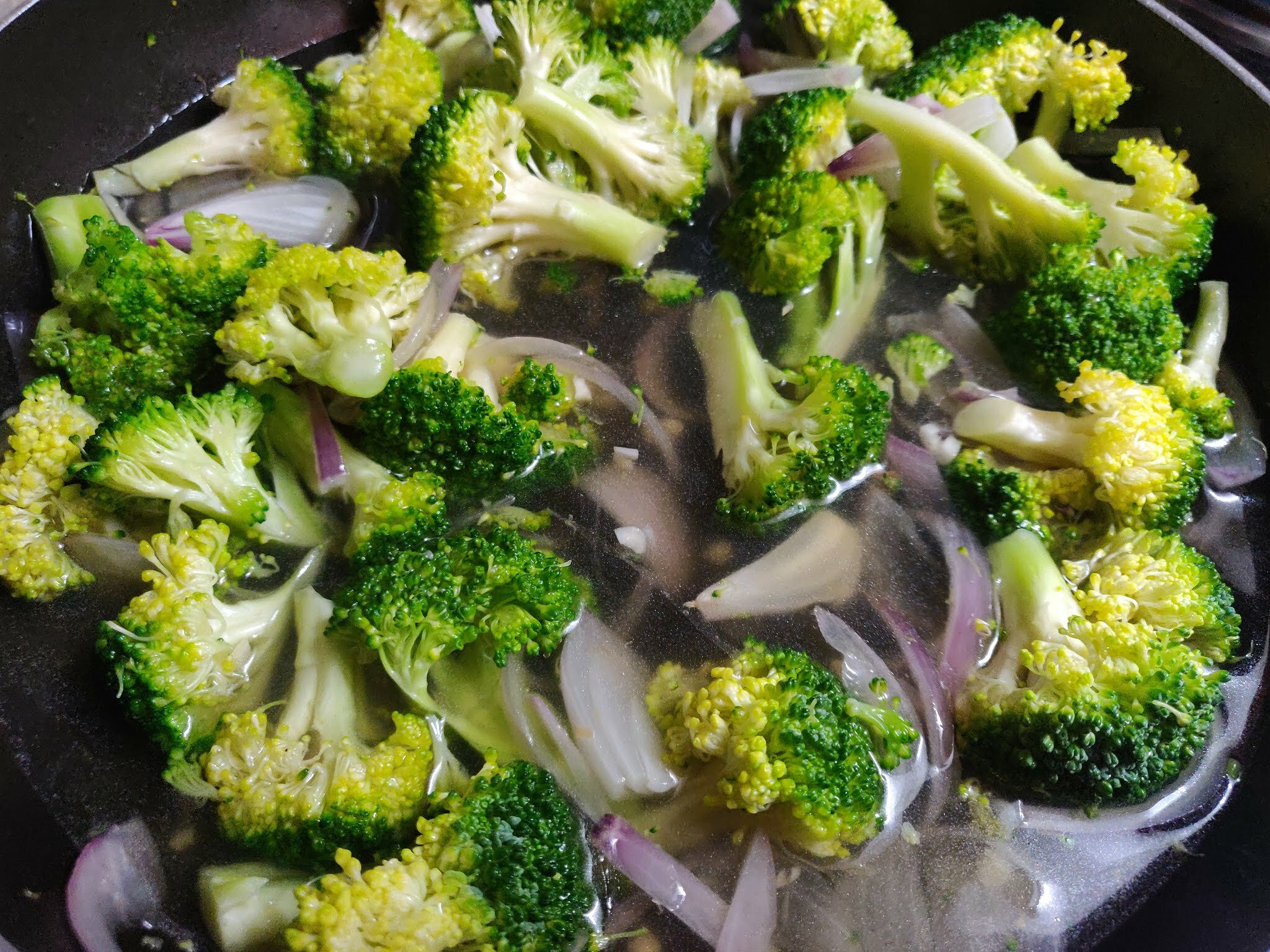 Step4:
Transfer this in a mixer jar and blend it to form a uniform consistency liquid. Keep it aside.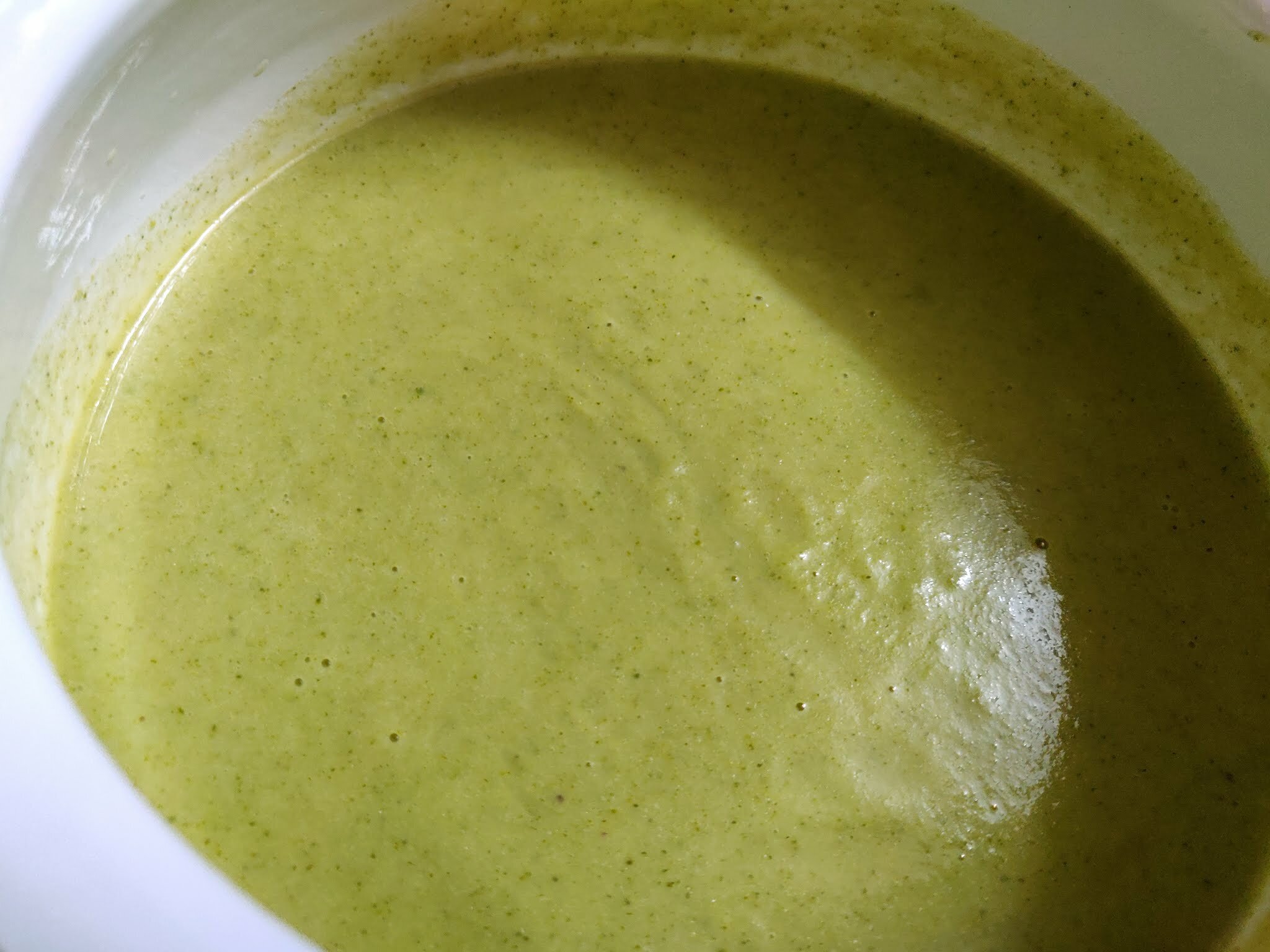 Step5:
Heat olive oil in a pan. Add whole wheat flour to it. You can even use APF or Maida but I have used whole wheat flour here. Roast it on low flame for a minute till it changes its colour slightly.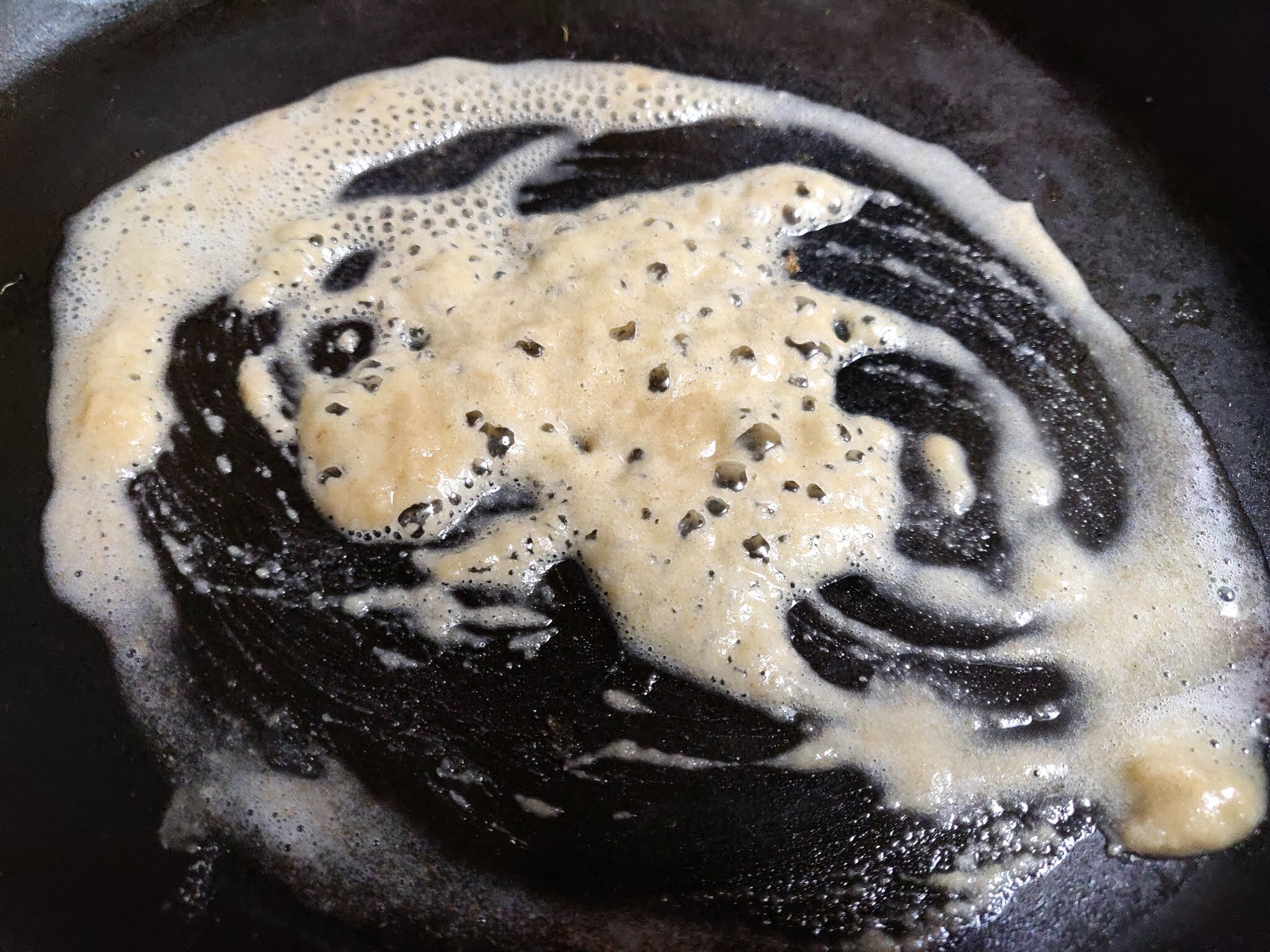 Step6:
Add room temperature milk to it. Here I have used single toned milk. Cook it on medium flame while stirring till it starts thickening like a sauce.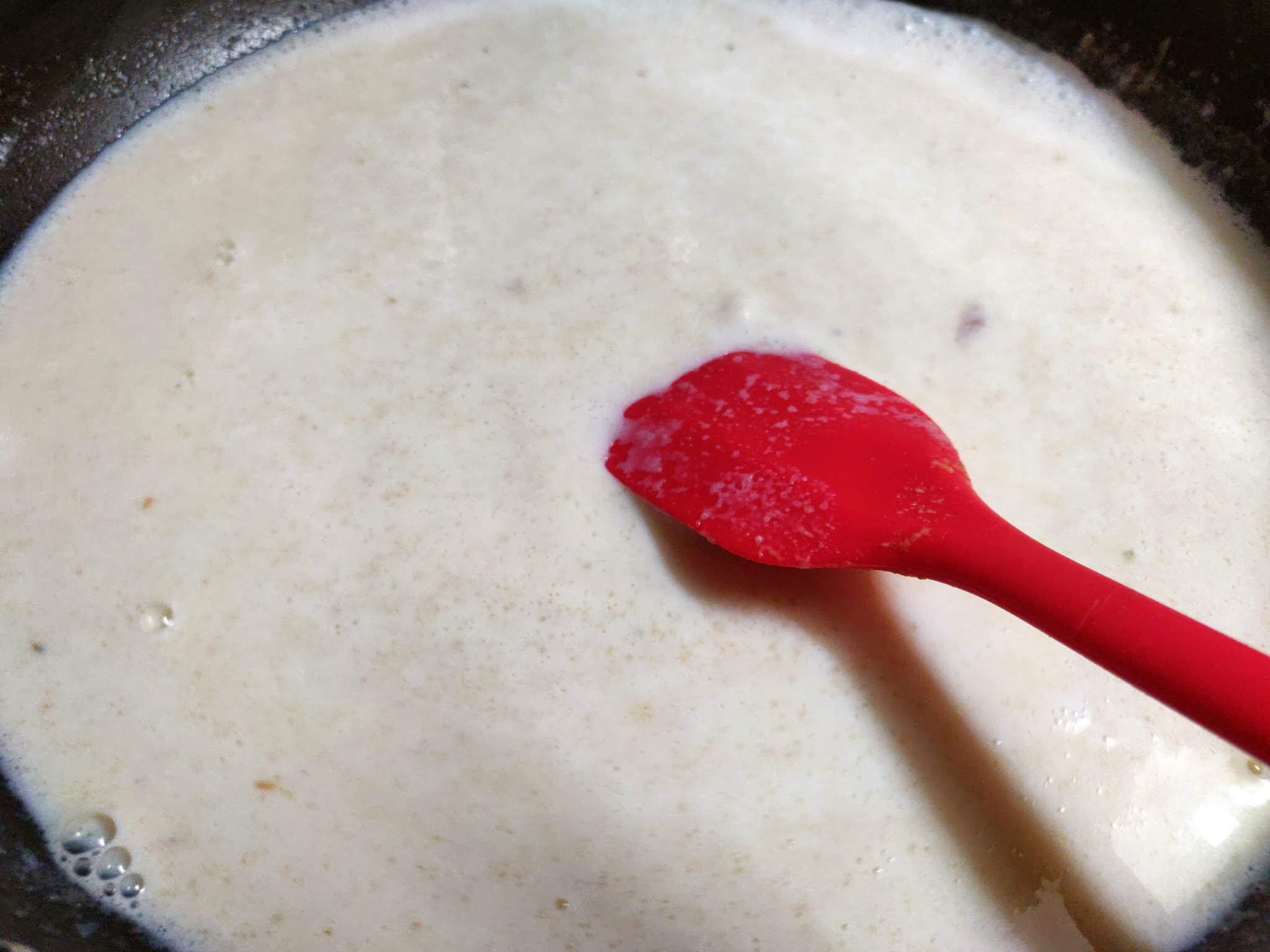 Step7:
Add the blended broccoli (prepared in step4) to it. Stir well. Add salt to it now. If cheddar cheese which you are going to add has salt then keep the salt on slightly lower side otherwise after adding cheese it will become too salty. Let the soup boil for 3-4 minutes more. If you would like the soup on thinner side add some water.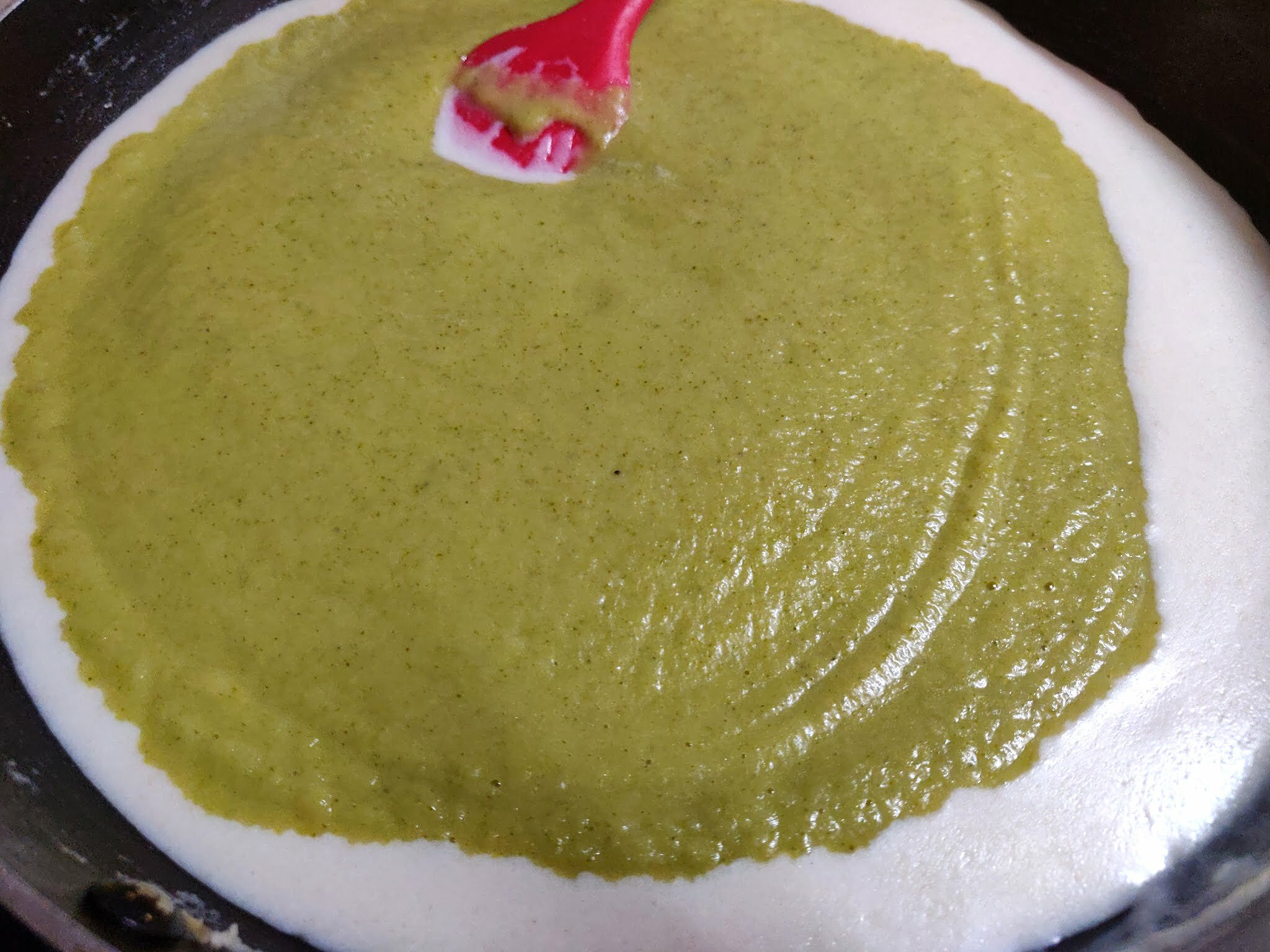 Step8:
Once the soup is ready, switch off the flame and add grated cheddar cheese to it. Mix well so that cheese melts in it completely. I would not advice to boil the soup after adding cheese as sometimes the fat gets separated. Add it when you are ready to serve.
Garnish the soup with some more boiled broccoli florets and grated cheese. Enjoy this delicious creamy soup with bread of your choice.
If you try this recipe & share pics on social media channels, then don't forget to tag us on Instagram or Facebook or use the hashtag #kuchpakrahahai.