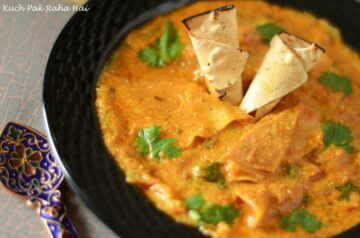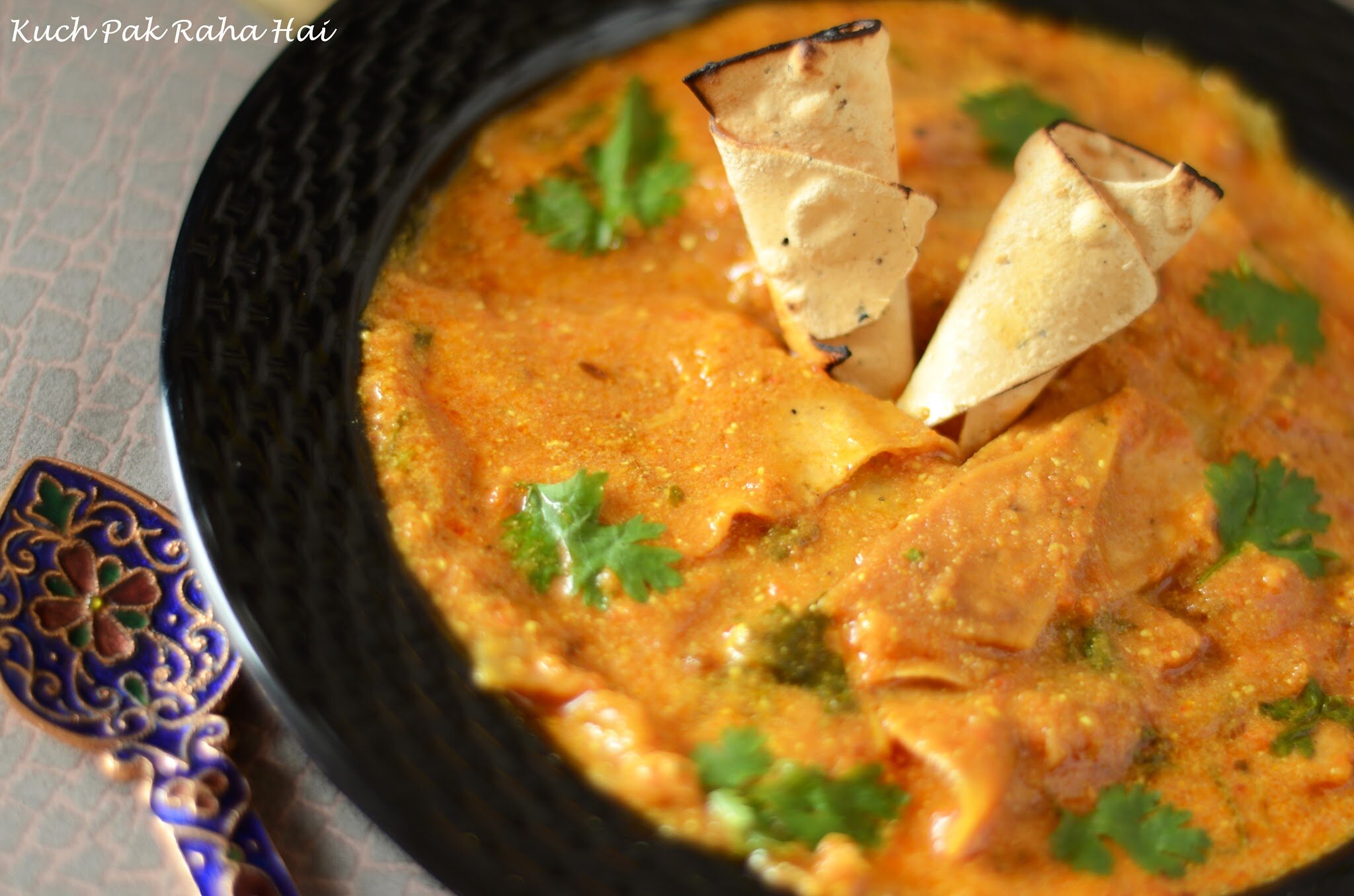 Papad Ki Sabzi is a flavourful Rajasthani dish made using Papad. The curry in this recipe is a spicy tangy yoghurt-tomato based curry.
This Papad sabzi recipe can be made in just few minutes. It is really an instant recipe especially when you have surprise guests at home or after you had a long hectic day at work. The best part about his recipe is that neither you require many ingredients for it nor you have to make prior preparations. Just some tomato puree, yoghurt and you are good to go!! It is no onion no garlic recipe. If you wish you can add them.
Papad ki Sabzi is a traditional dish from Rajasthan. Due to vegetation scarcity and harsh weather conditions, papad ki sabzi got quite popular in that region. I have used Urad Dal papad here but you can use any papad like Chana Dal Papad, Moong Dal Papad or Bikaneri Papad etc in this recipe. I have roasted papad before adding them to the curry. Many people add the papad without roasting, so it is entirely your choice.
Hope you would like this simple and instant Papad Sabzi recipe!!
List of Ingredients:
Papad-4 pieces
Cooking Oil-2 tbsp
Jeera (Cumin seeds)-1 tsp
Heeng (Asafoetida)- A pinch
Tej patta- 1
Ginger Paste-1 tsp
Tomatoes-2
Green Chillies-1
Turmeric Powder-1/4 tsp
Red Chilli powder-1/2 tsp
Coriander powder-1tsp
Water-1/2 cup
Curd-1/4 cup
Salt- To taste
Garam Masala-1/4 tsp
Chopped coriander leaves-2 tbsp
Steps To Prepare:
Step1:
Blend together tomatoes and green chillies to form a thick even tomato puree. If you want to use fresh ginger add 1″inch ginger piece while making the puree.
Step2:
Heat cooking oil in a non stick or heavy bottomed pan. Add jeera, heeng, tej patta and ginger paste(if you have not added ginger in tomato puree) to it. Mix well and let the spices cook for 10-12 seconds or till they start emitting their aroma.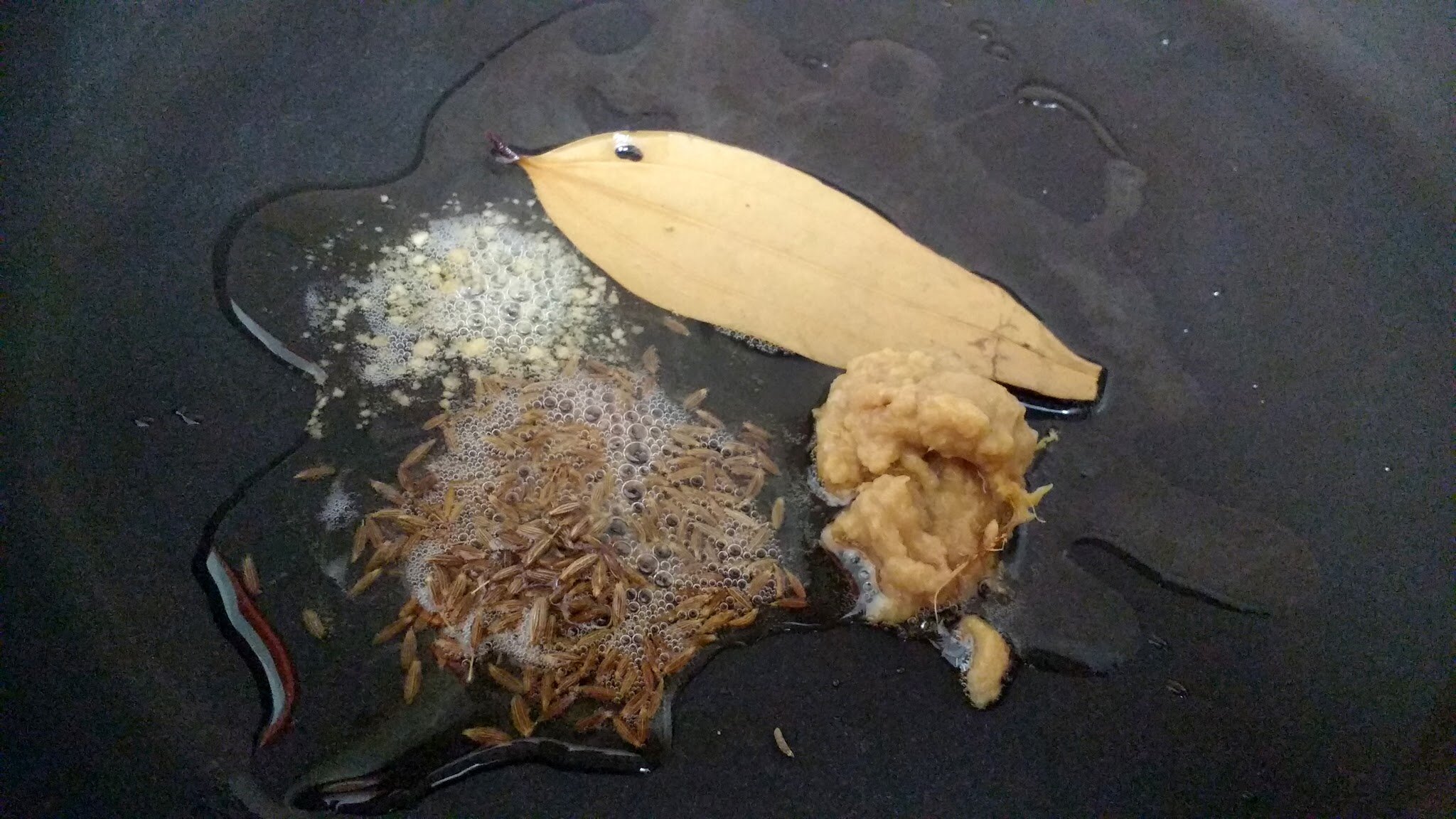 Step3:
Add the tomato puree to the pan. Add turmeric powder, coriander powder and red chilli powder to it. Mix well.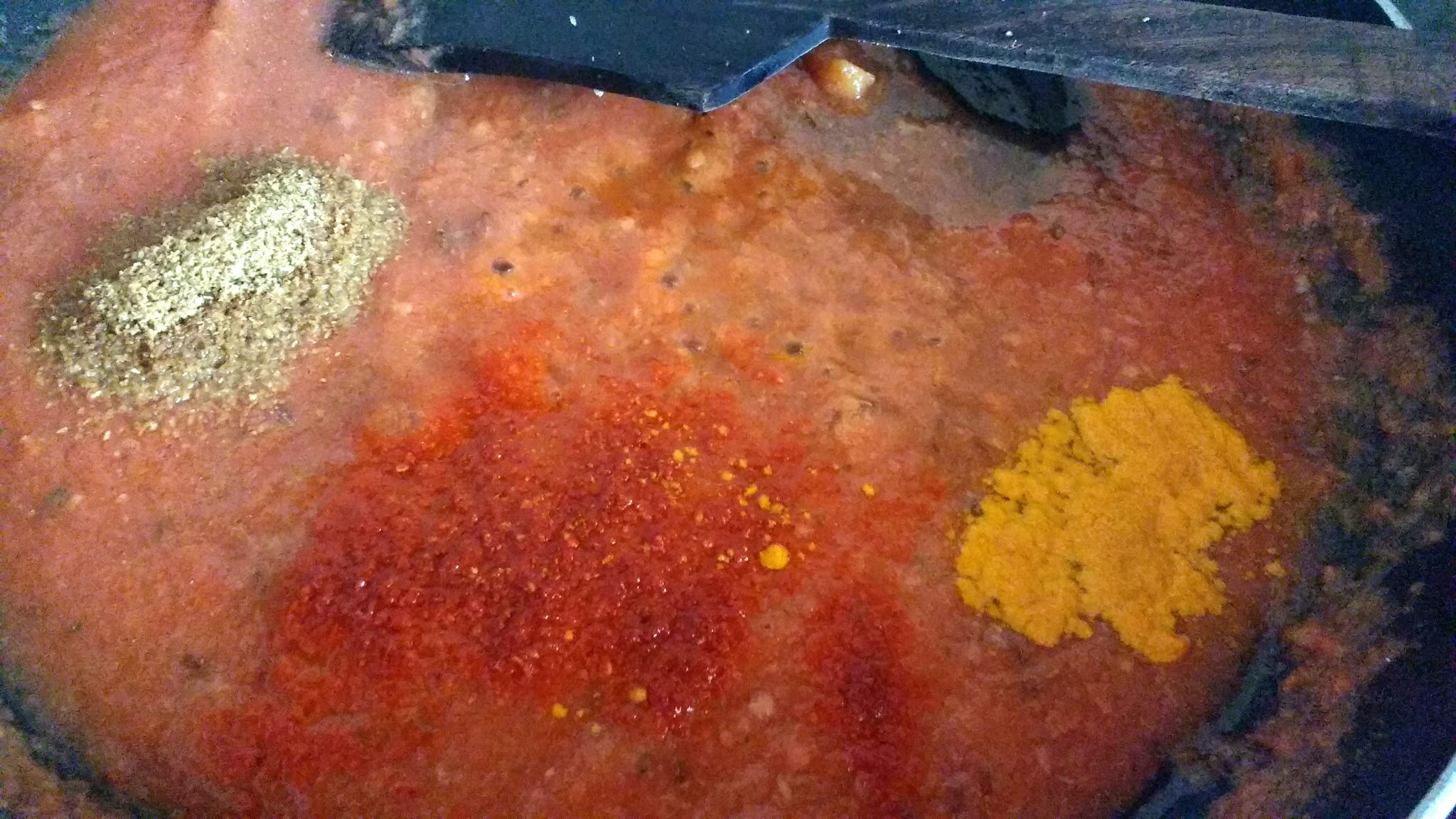 Let the masala cook on medium flame till fat separates from the mixture.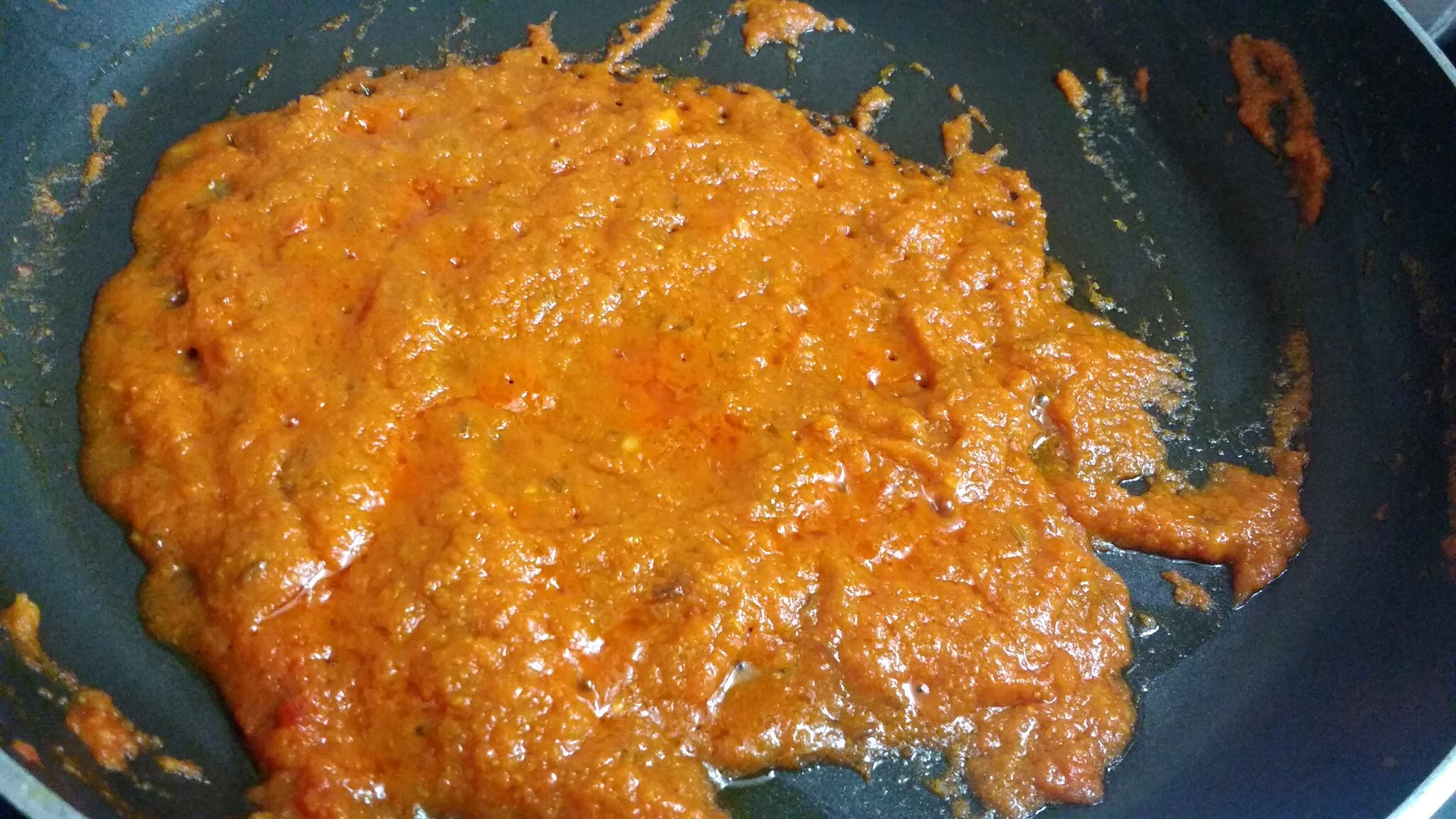 Add water to the cooked tomato puree and bring it to one boil. Switch off the flame.
Step4:
Dilute the curd using some water. Make sure it is at room temperature. Add this diluted curd to the cooked tomato puree while continuous stirring. Stirring is an essential step otherwise the curd would curdle up. Let it cook on low flame for 3-4 minutes. In the mean time let us proceed to next step.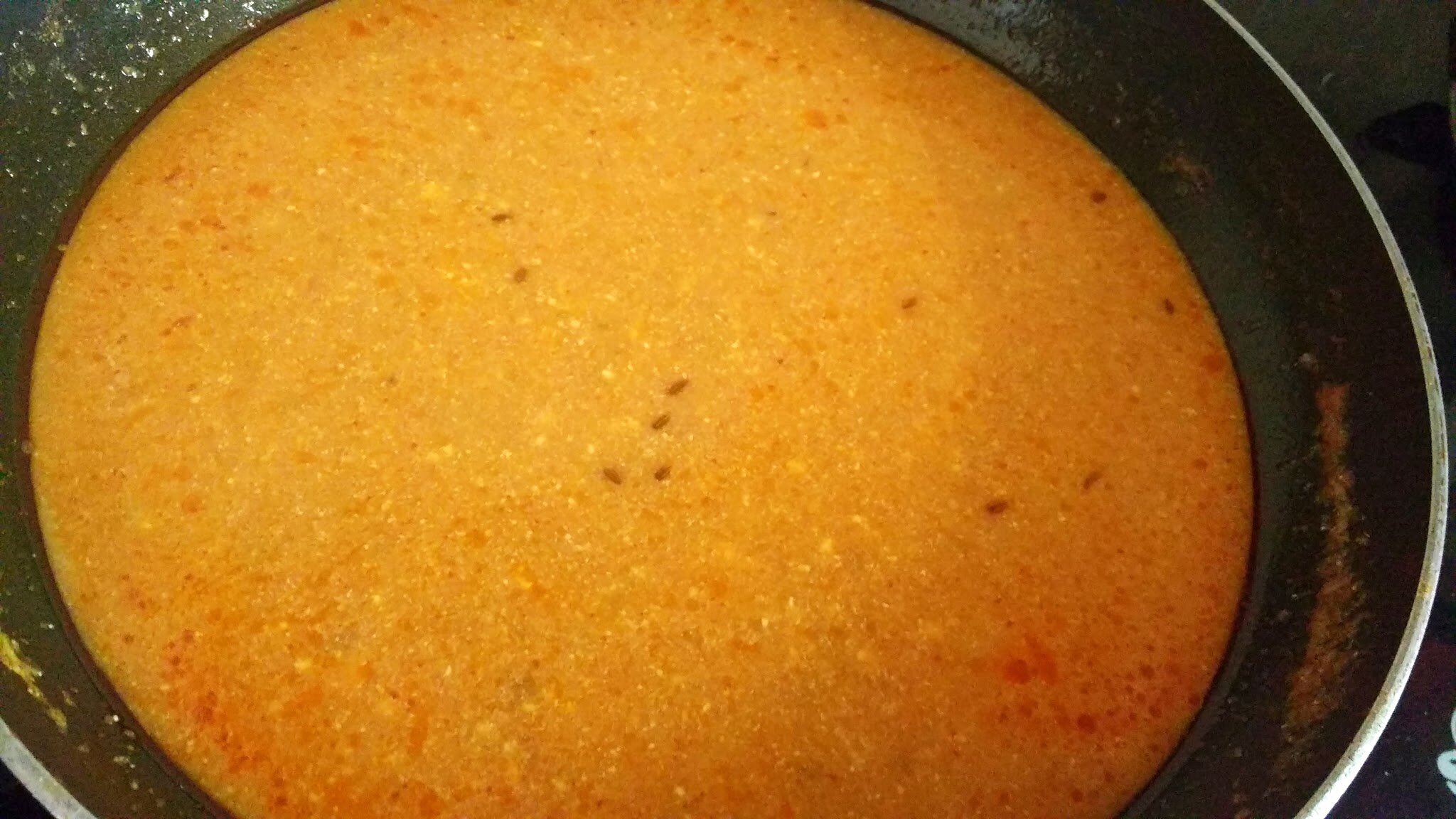 Step5:
Roast the papad. I am using Mother's Recipe Urad Dal Papad. You can use any Papad of our choice. You can roast directly on flame, or on a tawa/pan or in microwave. I am going to roast my papad in microwave here.
For checking out the product weight/price you can check out the link
here
.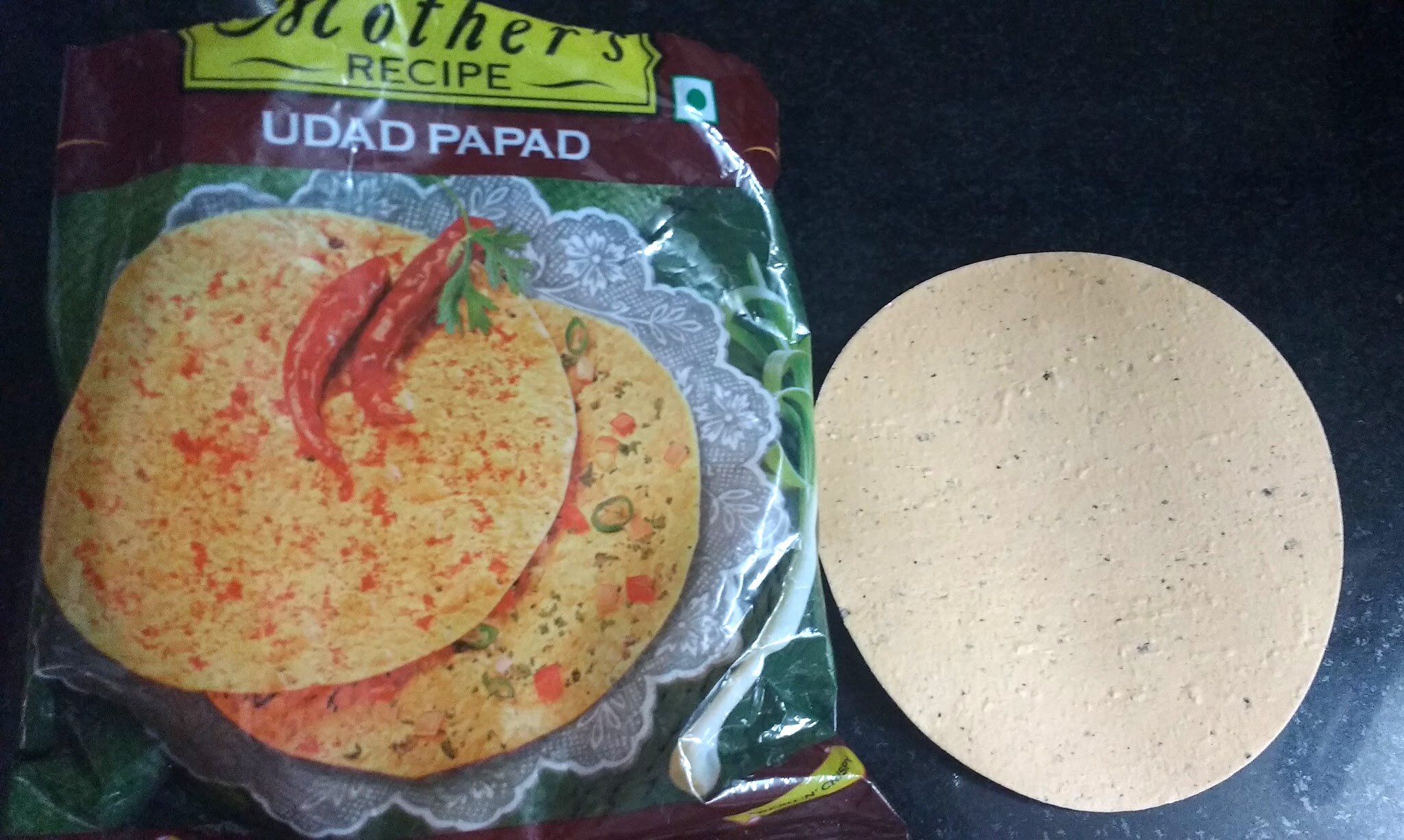 For roasting the papad in microwave oven, keep the papad inside it and cook on full power for 2-2.5 minutes.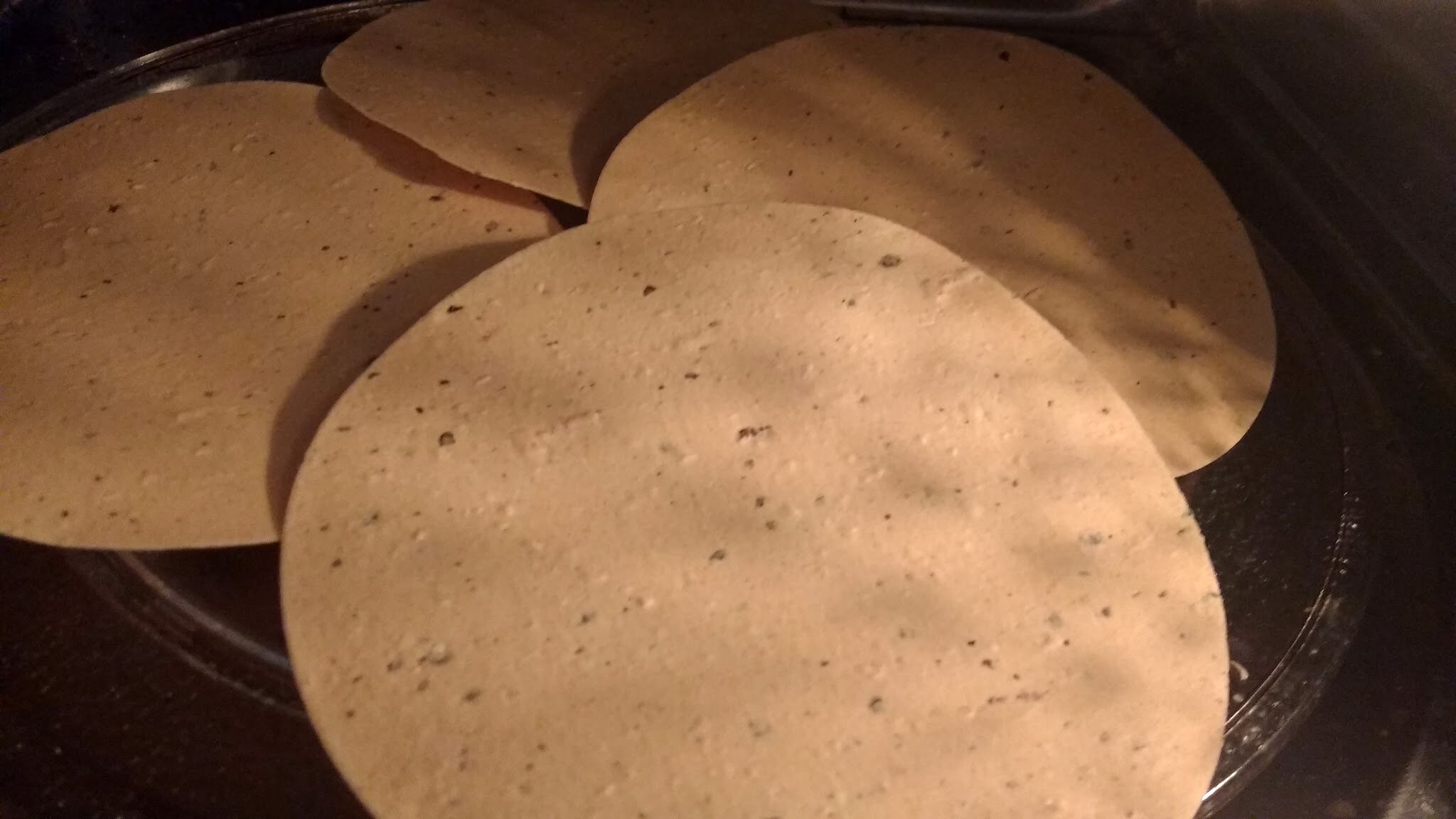 Step6:
Break the papad into pieces. Add this broken papad to the curry along with chopped coriander leaves.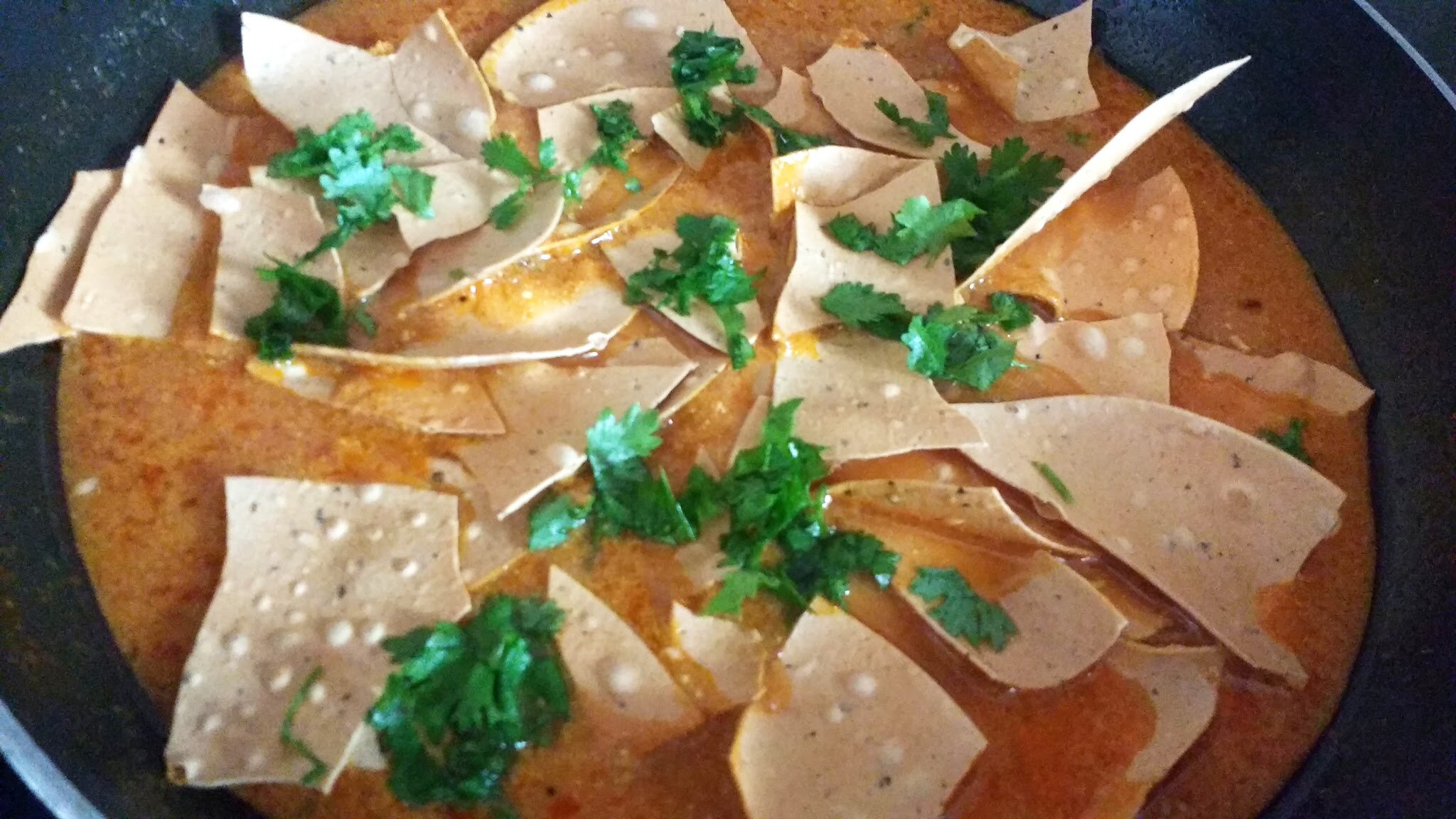 Give it a light stir so that papad is mixed with the curry properly. Cover it with a lid and let it cook on low flame for 3-4 minutes.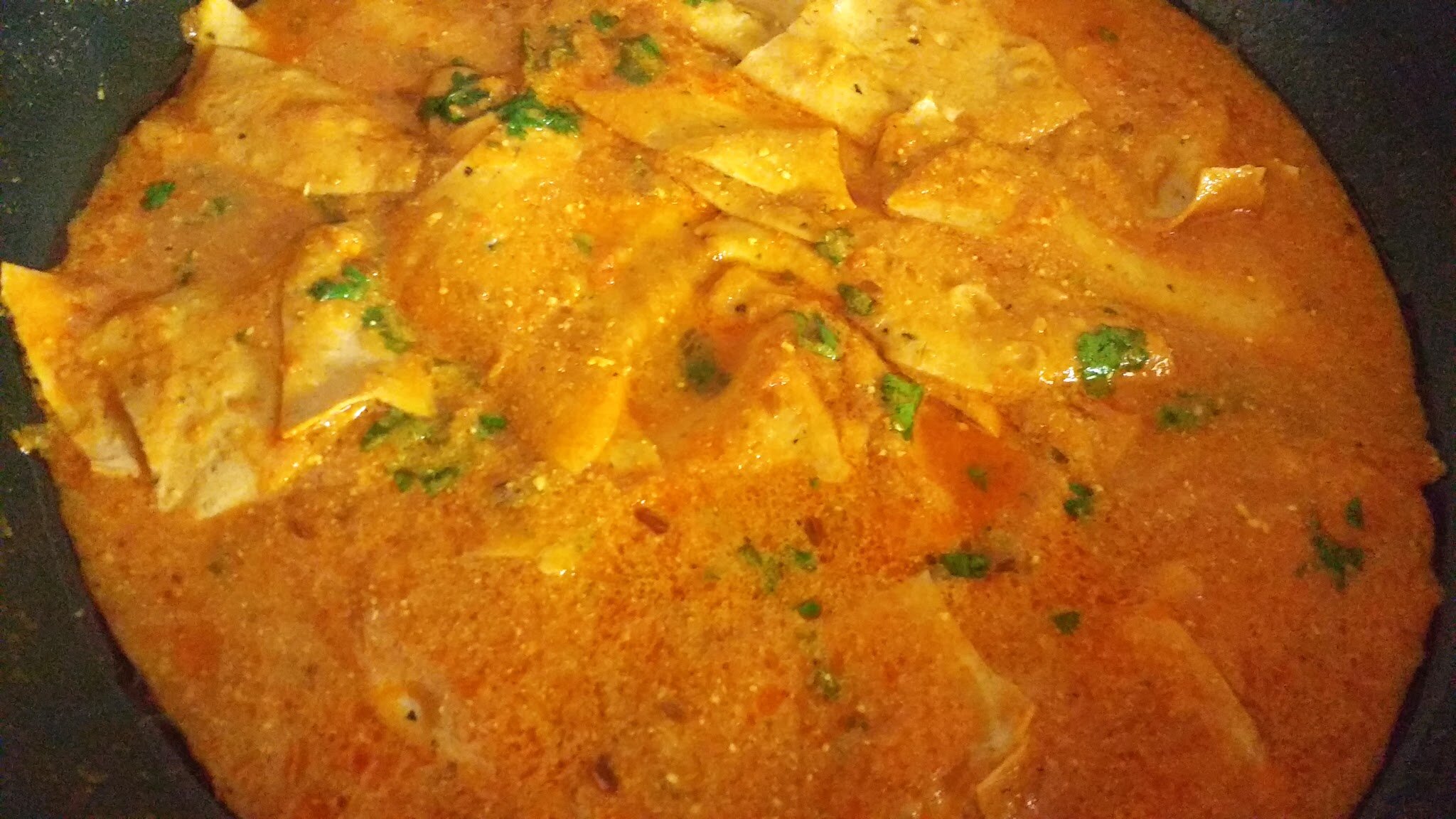 Enjoy this hot steaming papad sabzi with rice or roti!!