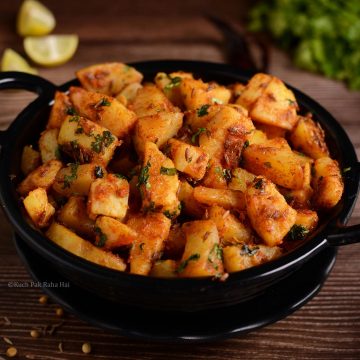 Jeera Aloo or cumin potatoes is a popular Indian spiced potato recipe made with potatoes, cumin & few other spices. It is vegan, gluten free and great to serve as side dish with everyday meals like dal, roti, paratha or poori.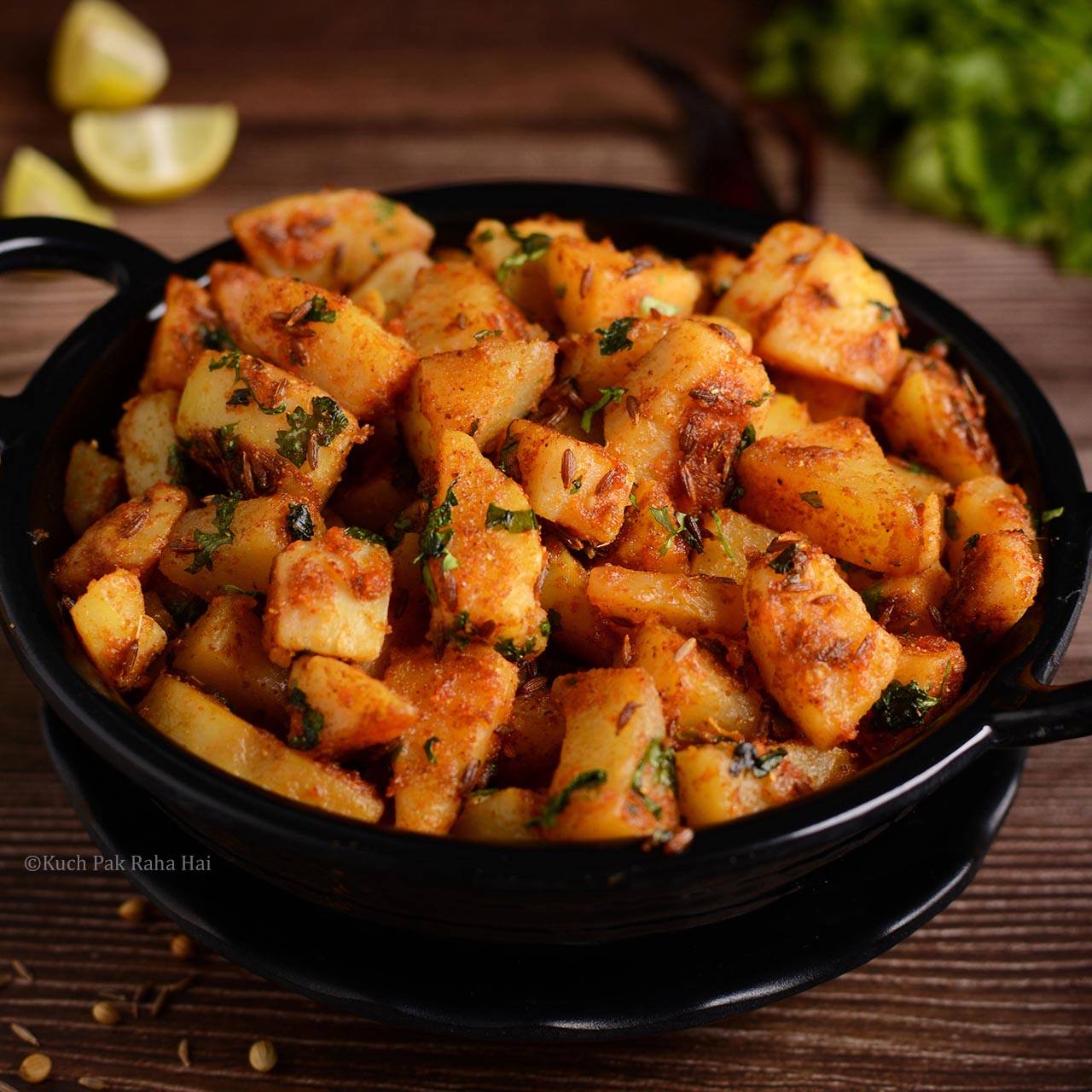 Jeera or zeera, known as 'cumin' in english is one of the most used spices in Indian cooking. In this particular potato recipe, cumin has prominent flavour & hence the dish is commonly known as jeera aloo or jeera wale aloo.
The jeera aloo recipe shared here is :
Vegan
Dairy Free
Gluten Free
Easy & quick side dish
A steaming bowl of hot dal rice with these cumin potatoes makes for an absolutely soulful meal any day. Apart from regular meals, they can also be used as filling in sandwiches or wraps.

Ingredients for Jeera Aloo:
Apart from cumin & potatoes, this jeera aloo recipe requires few other spices like coriander powder (dhaniya powder), red chilli powder and asafoetida (heeng). A sprinkle of garam masala adds a wonderful aroma and dhaba style taste to them.
To add sourness little bit of dry mango powder (amchur) is also added which you can replace with fresh lemon juice. In the end it is garnished with some fresh chopped coriander or parsley for a touch of freshness.
The dish is very easy and quick to make and if you have boiled potatoes in the fridge, then preparing this recipe will not take more than 10 minutes. You can even use boiled baby potatoes to make this recipe.
Though traditionally aloo jeera recipe tastes best when made in ghee (clarified butter) but if you want to keep the recipe vegan, use any cooking oil of your choice.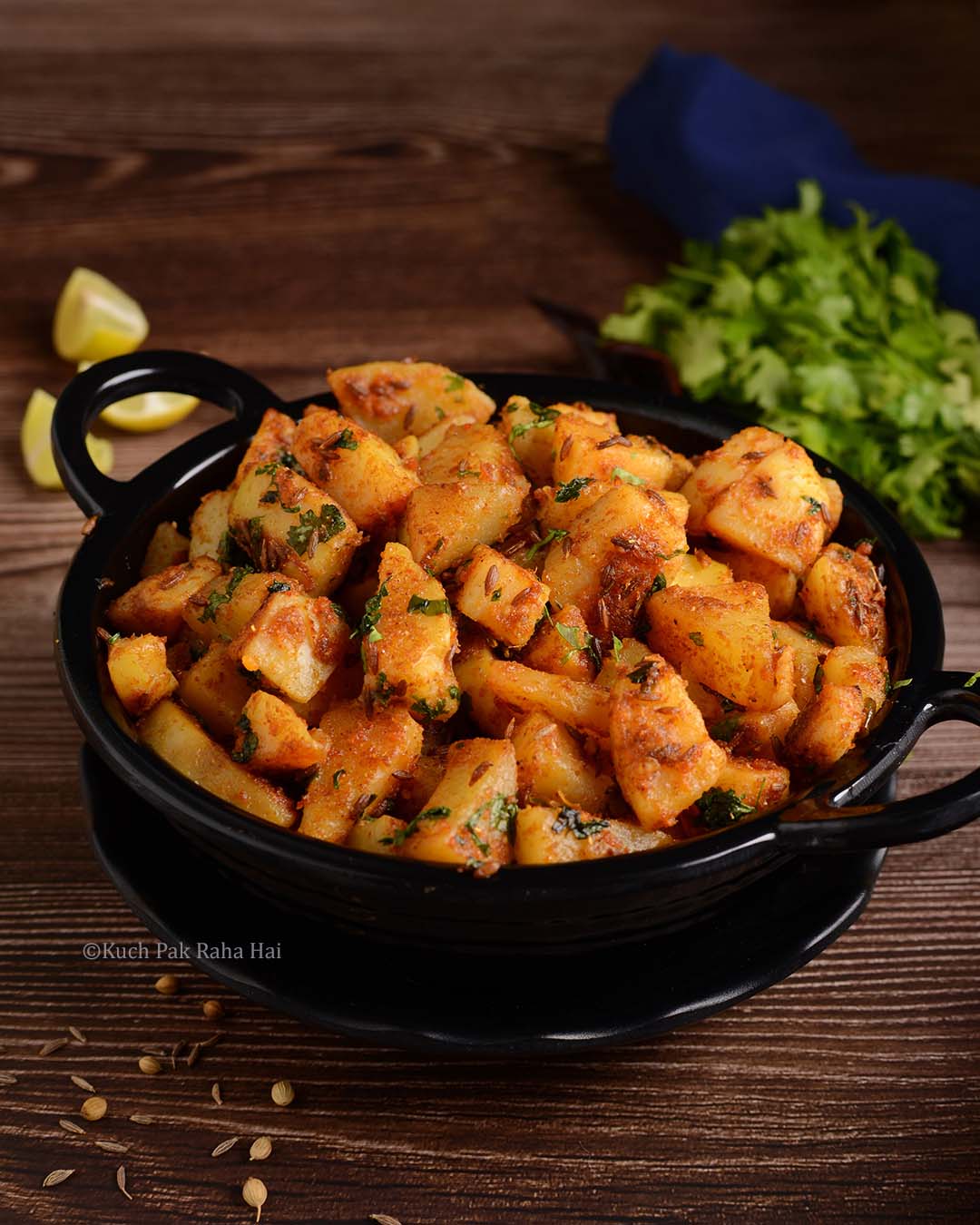 You can make it as a side dish with various other Indian vegetarian or vegan recipes like:
Some dishes and their flavour instantly evokes nostalgia in your memory and this jeera aloo is of those dishes for me. My mom used to pack jeera aloo a lot in my tiffin with chapatis, parathas or poori and till this date its one bite instantly takes me to the school playground, eating lunch with my friends while chit chatting under a tree or trying to finish off my lunch quickly so that we could play in our recess time.
If you want to pack these jeera aloo in kids lunch box, feel free to keep the spices on lighter side. Hope you will like this simple yet tasty jeera aloo recipe.
List Of Ingredients:
Medium Potatoes- 3 to 4 (400 grams)
Grated Ginger- 1 tsp
Chopped Green Chillies-1
Ghee / Oil- 1 tbsp
Cumin Seeds (Jeera)- 2 tsp
Asafoetida (Heeng)- 1/8 tsp (optional)
Red Chilli Powder-1 tsp
Coriander Powder (Dhaniya powder)-1 + 1/2 tsp
Salt-3/4 tsp (to taste)
Amchoor / Lemon Juice-1/2 tsp
Garam Masala- 1/2 tsp
Chopped Coriander / Cilantro- 3 tbsp
Notes:
1. *Amchoor or raw mango is an Indian spice used to add sour flavour to dishes. If you don't have it, you can replace it with some lemon juice.
2. You can use ghee (clarified butter) or any cooking oil like sunflower oil, olive oil, sesame oil to make this recipe vegan.
3. Skip green chillies if you want to keep potatoes less spicy.
Directions:
Step 1:
We begin by first boiling the potatoes. You can boil them in instant pot, microwave or pressure cooker. To boil in pressure cooker, add potatoes and 2-3 cups water first & cook them on medium heat for 2 whistles and then simmer for another 2 to 3 minutes.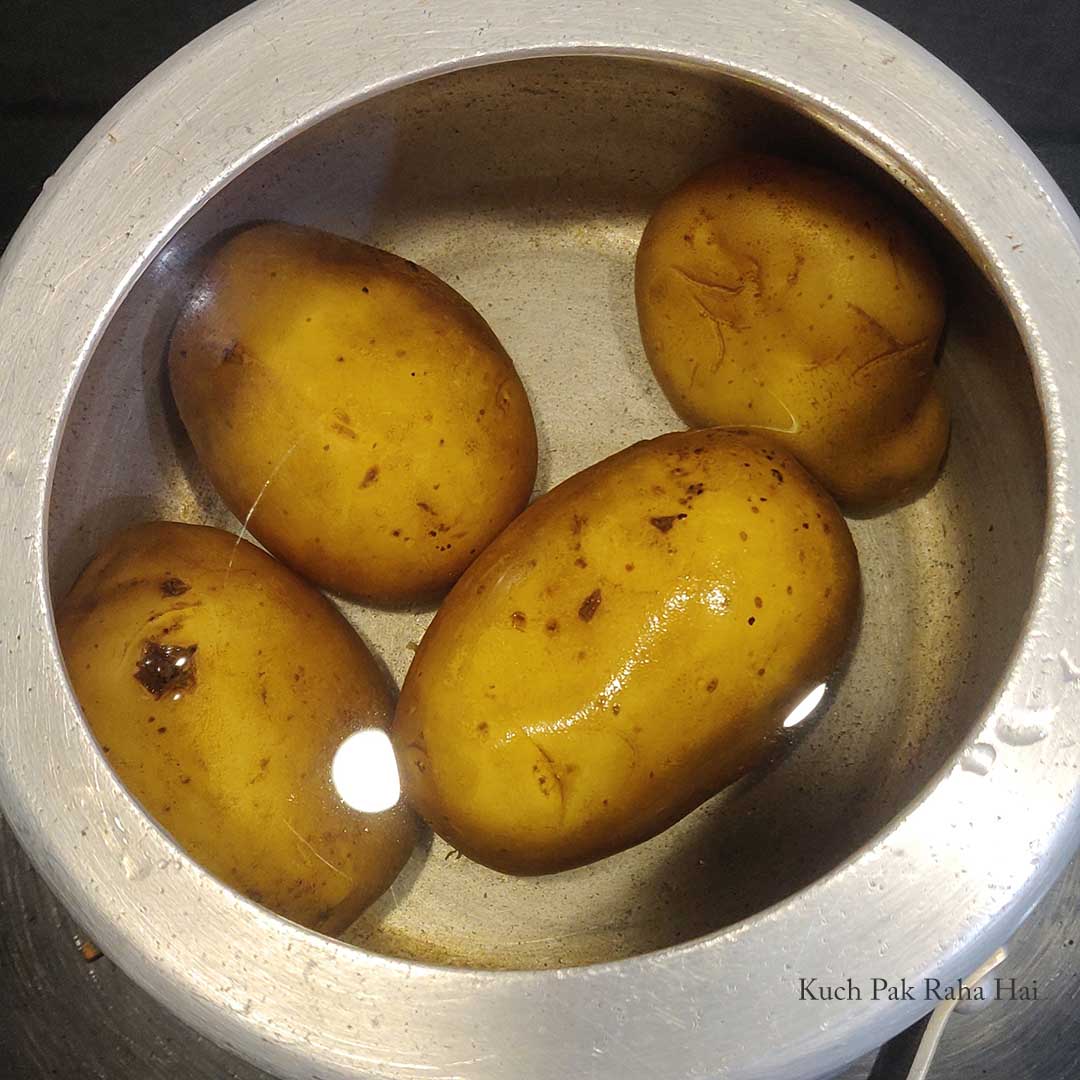 Step 2:
When the pressure is released from cooker, open the lid and drain off all the water. Don't let the potatoes stay dipped in hot water for long as this turns them mushy and soggy.
Once the potatoes have cooled down a bit, peel them and cut into cubes. Keep them aside.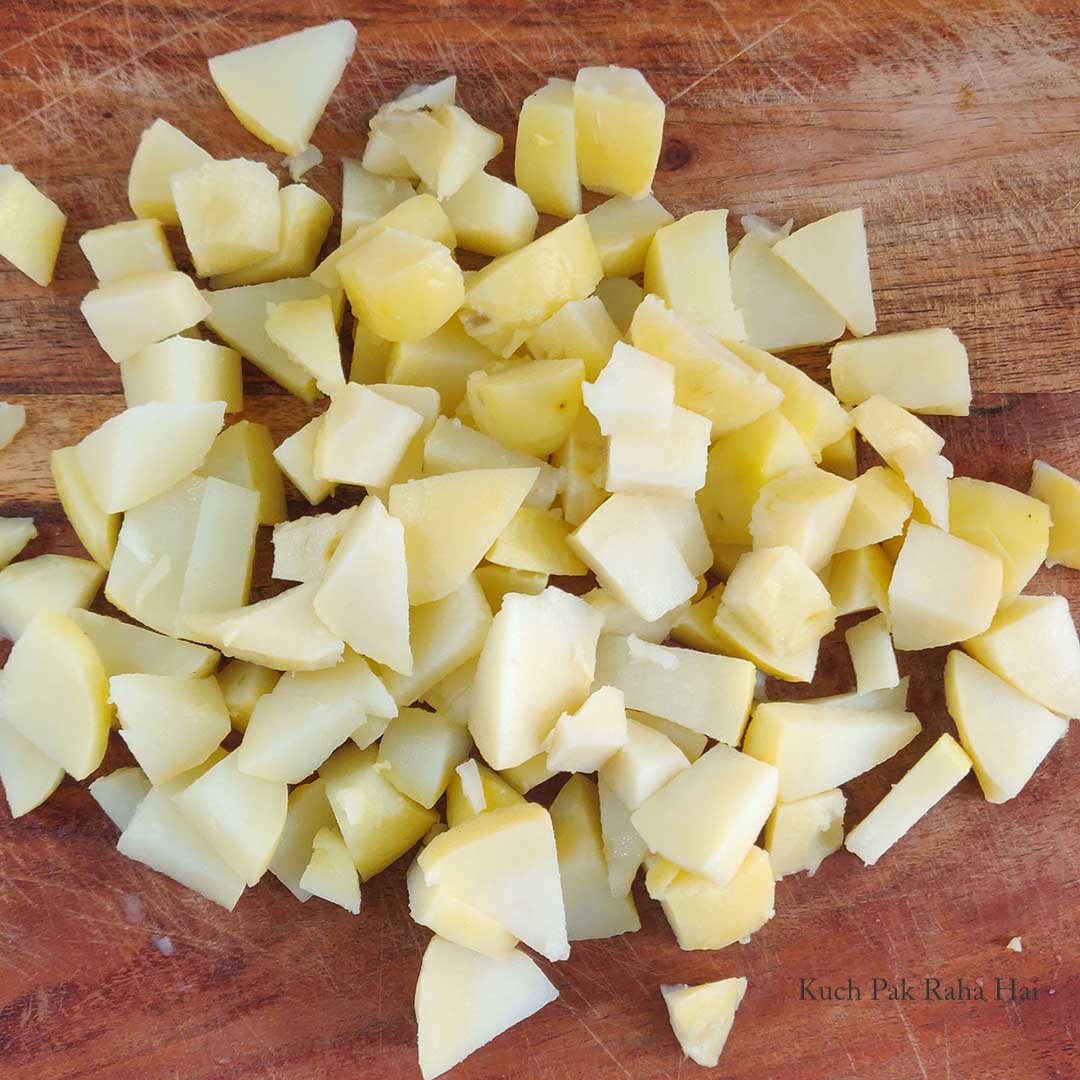 Step 3:
In a pan heat ghee or oil. Add cumin seeds (jeera), chopped green chilli & grated ginger.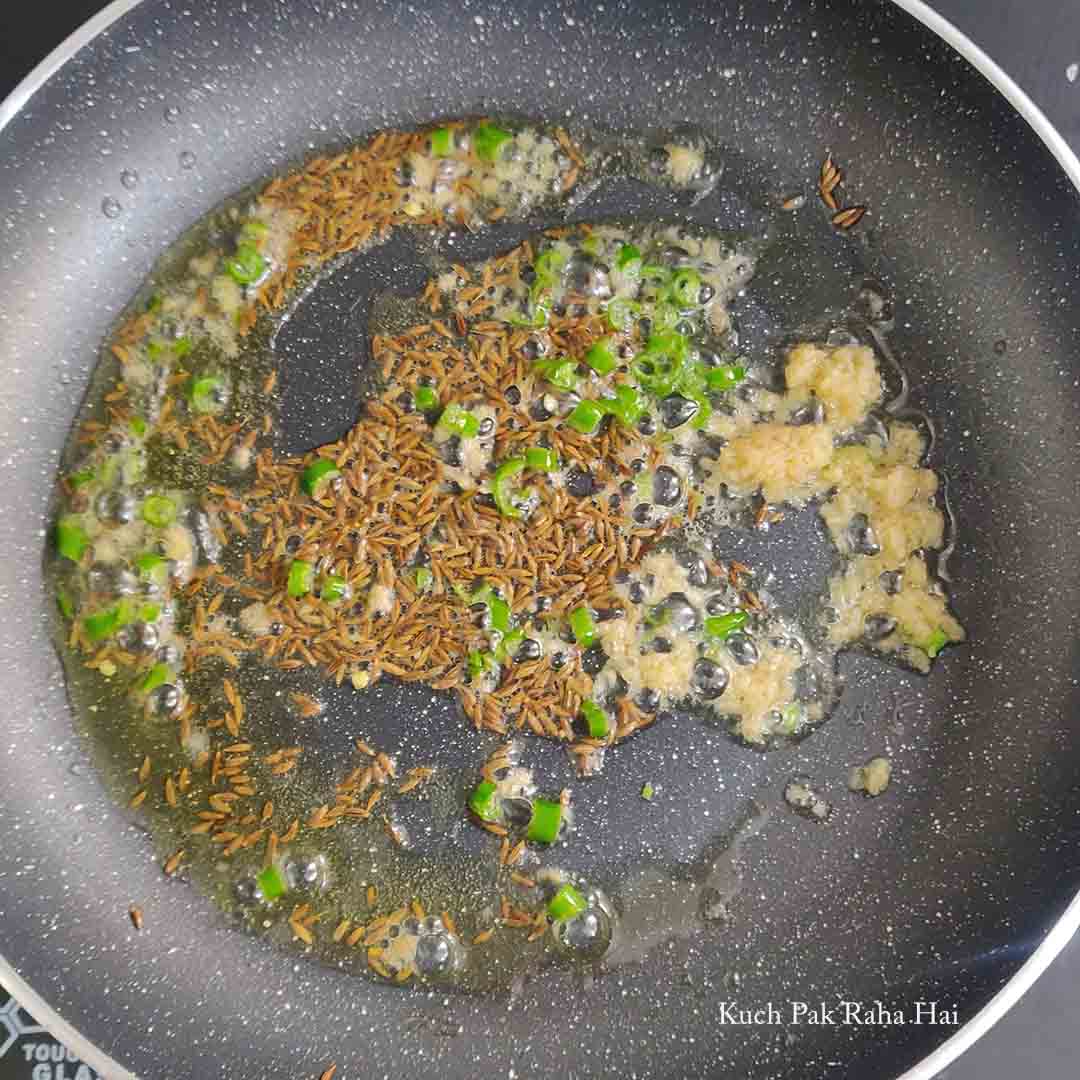 Once the seeds begin to crackle, turn the flame to medium-low. Add asafoetida (heeng), coriander powder (dhaniya), red chilli powder. If you don't have asafoetida, skip it.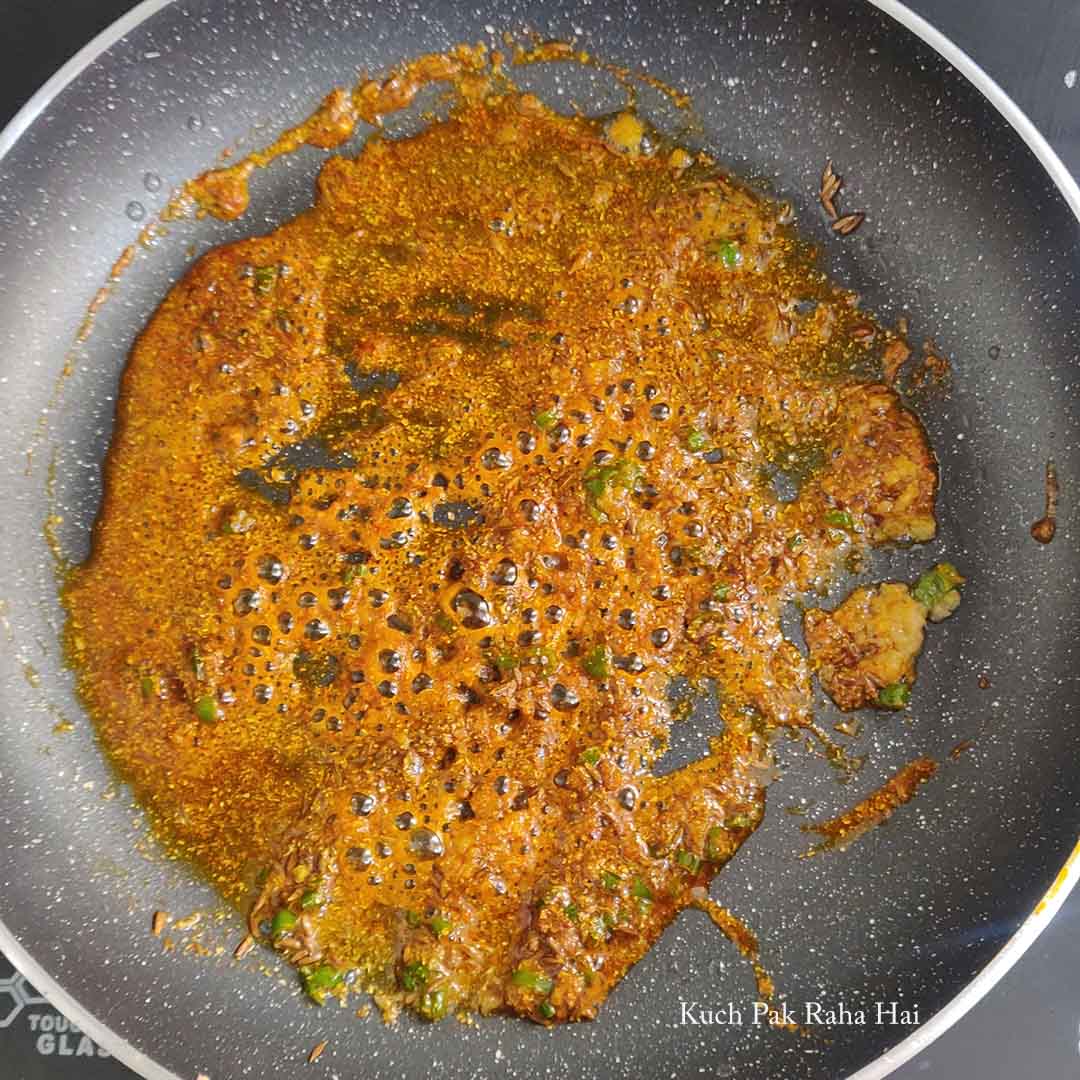 Step 4:
As the spices begin to roast & start releasing the aroma, add chopped boiled potatoes. Sprinkle salt, garam masala and amchoor (or lemon juice) over them. Toss the potatoes gently as we don't want to smush them.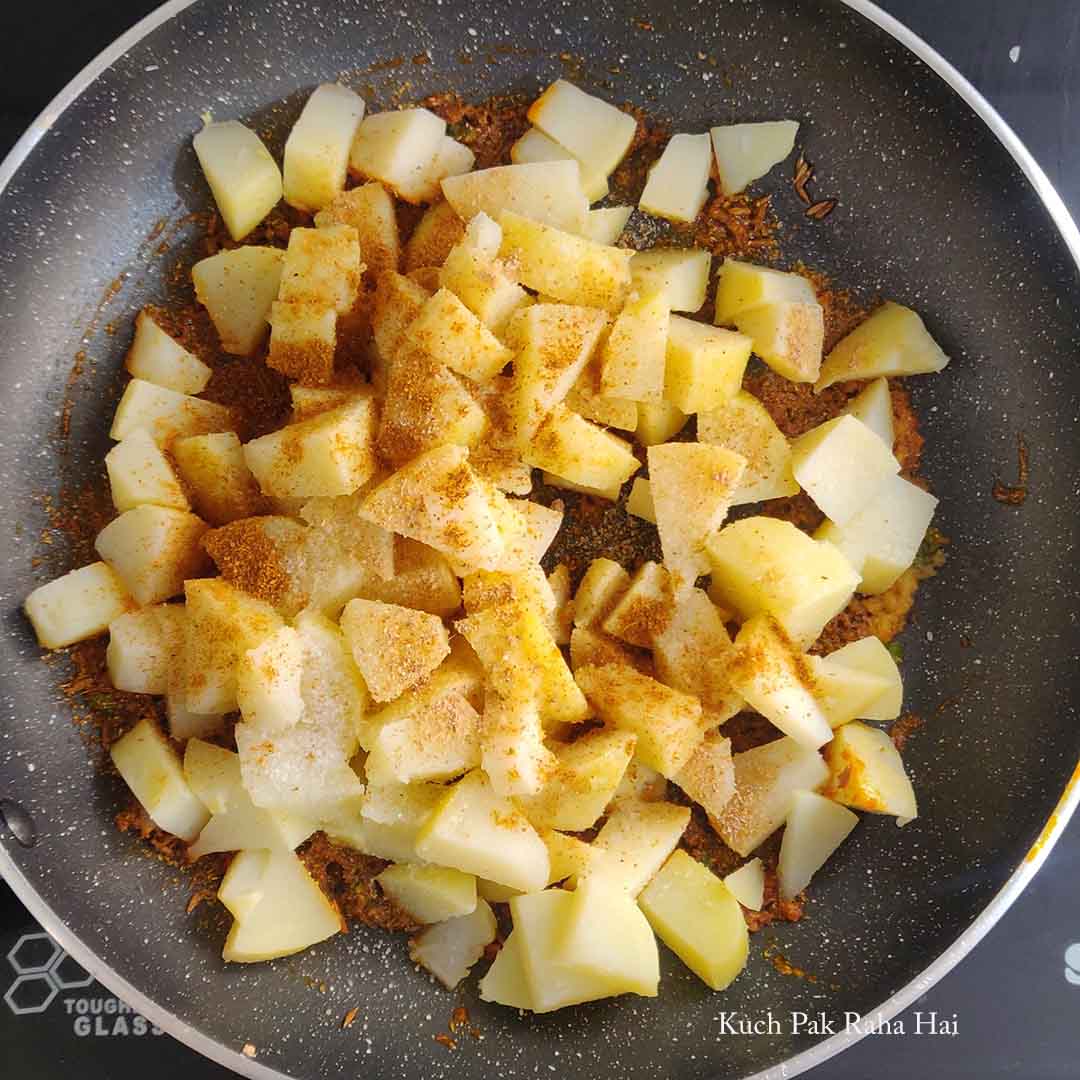 Step 5:
Let these potatoes roast on low flame in pan for 3 to 4 minutes. Once the potatoes are done, taste once to adjust the spices as per your taste. Garnish with freshly chopped coriander or parsley.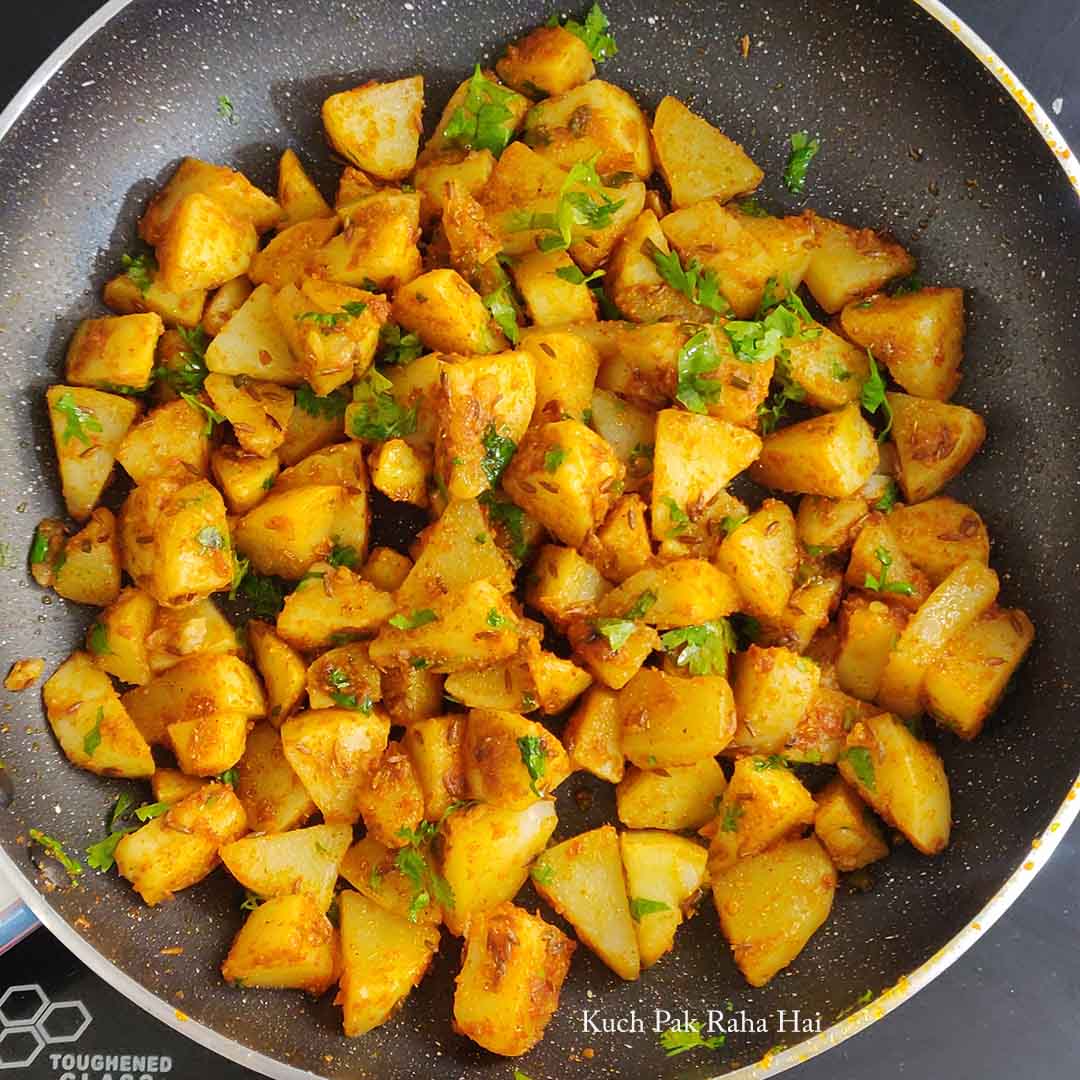 Delicious Jeera Aloo are ready to be served. Serve them hot with roti, paratha, poori or use them as sandwich filling.
More potato recipes you might like: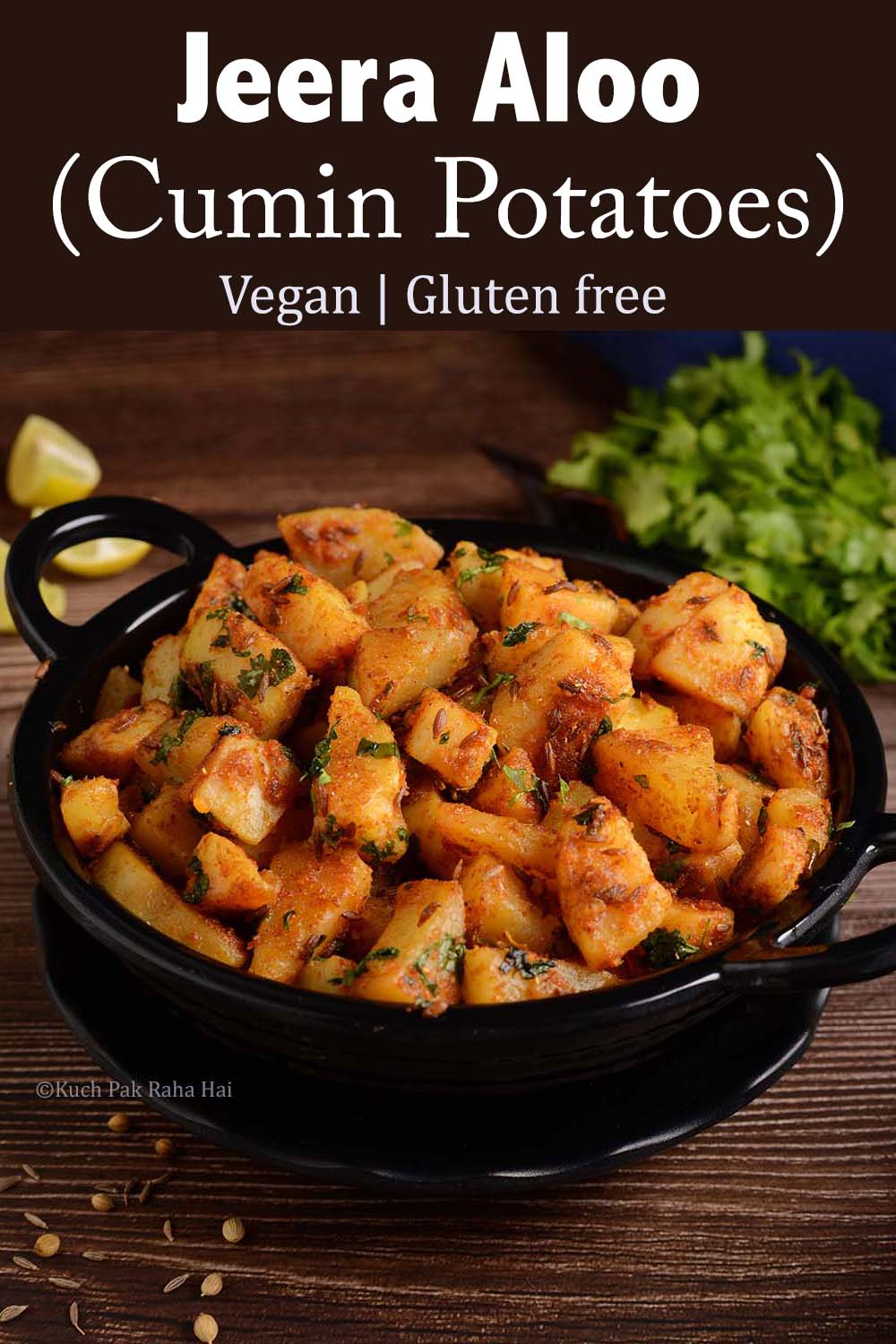 If you try this recipe & share pics on social media, then don't forget to tag us on Facebook or Instagram or use the hashtag #kuchpakrahahai.
Let's stay connected
Facebook | Instagram | Pinterest |  Youtube