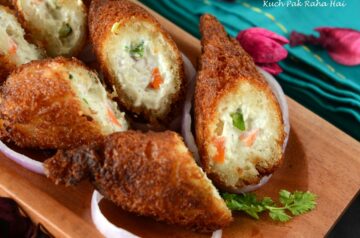 Dahi Ke Sholay or Stuffed Bread Pockets is a delicious Indian vegetarian recipe with crispy bread outside and melt in the mouth creamy filling inside. It is an easy starter, snack or appetiser recipe that can be made both on stovetop or air fryer.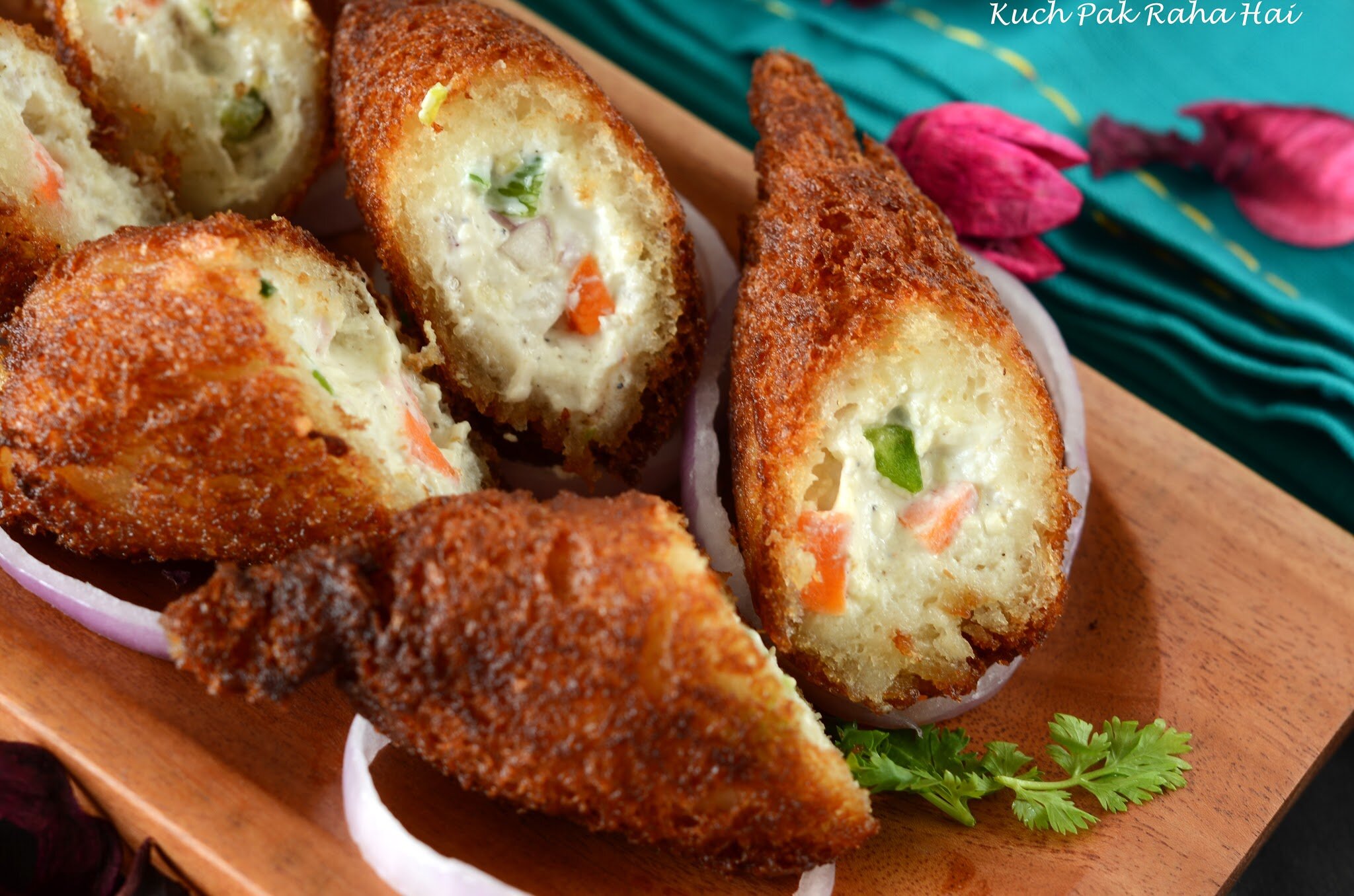 Dahi Ke Sholey is a popular North Indian snack where bread rolls are filled with velvety smooth yogurt (also known as curd or dahi) and crunchy fresh veggies. By first look no one can even guess that such simple ingredients are used in making this drool worthy appetiser.
It can be deep fried on stovetop or air fried for healthier version. Both the methods are included in this post. You can add vegetables in these bread pockets as per your choice. It is a kids friendly recipe and great for parties or potluck.
Dahi Ke Sholey Ingredients:
Bread: Use fresh white sandwich bread for making these recipe as it is more soft & easier to roll .
Yogurt (Curd): You can use homemade or storebought yogurt (also known as dahi in hindi) for this recipe. Just make sure it is not sour. Instead of plain yogurt, you can also use greek yogurt.
Vegetables: I have added vegetables like onion, capsicum, carrots, coriander in the stuffing. You can skip onion or add more veggies of your choice like boiled sweet corn, coloured bell peppers (red, yellow, orange) etc.
Seasoning: These dahi ke sholey are seasoned with simple salt & crushed black pepper. Adjust the salt as per your taste. If you like spicy food, you can also used red chilli flakes in this recipe.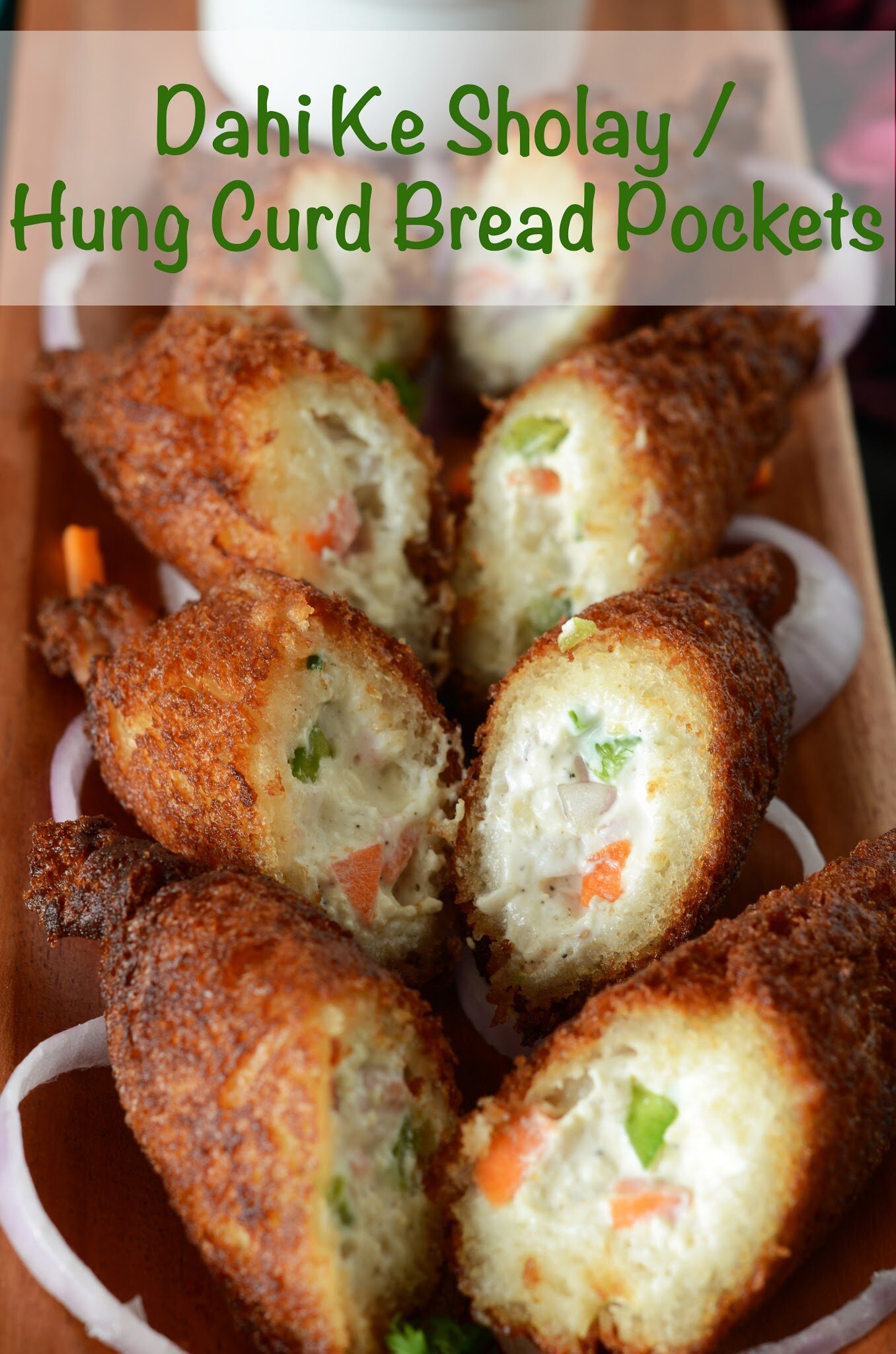 Important Tip:
One of the main point to take care while making these dahi ke sholay is the consistency of filling. The hung curd or yogurt should not be watery at all. Also once you have added veggies and salt to the hung curd, do not keep it for long as the veggies will leave water turning the filling runny.
Hope you would like this delectable yummy easy dahi ke sholay recipe.
More yogurt or dahi recipes:
Ingredients: (Makes 6-7 pieces)
Hung Yoghurt / Curd- 200 grams
Paneer- 50 grams (crumbled)
Small Onion-1
Small Capsicum-1
Small Carrot-1
Chopped Coriander-2 tbsp
Salt- To taste
Black Pepper powder-1 tsp
Chopped green chillies-2
Ginger paste-1 tsp
Bread Slices-6 to 7
Maida (All Purpose Flour) -2 tsp
Water- 4 tsp
Cooking Oil- For Frying/Brushing
Directions:
Step 1:
In this step I am going to explain how to make hung yoghurt/curd at home. First of all place a sieve over a deep vessel. Transfer regular curd or yoghurt which you have made at home (or bought from market) over this sieve. Place this arrangement inside you fridge overnight or for 3-4 hours.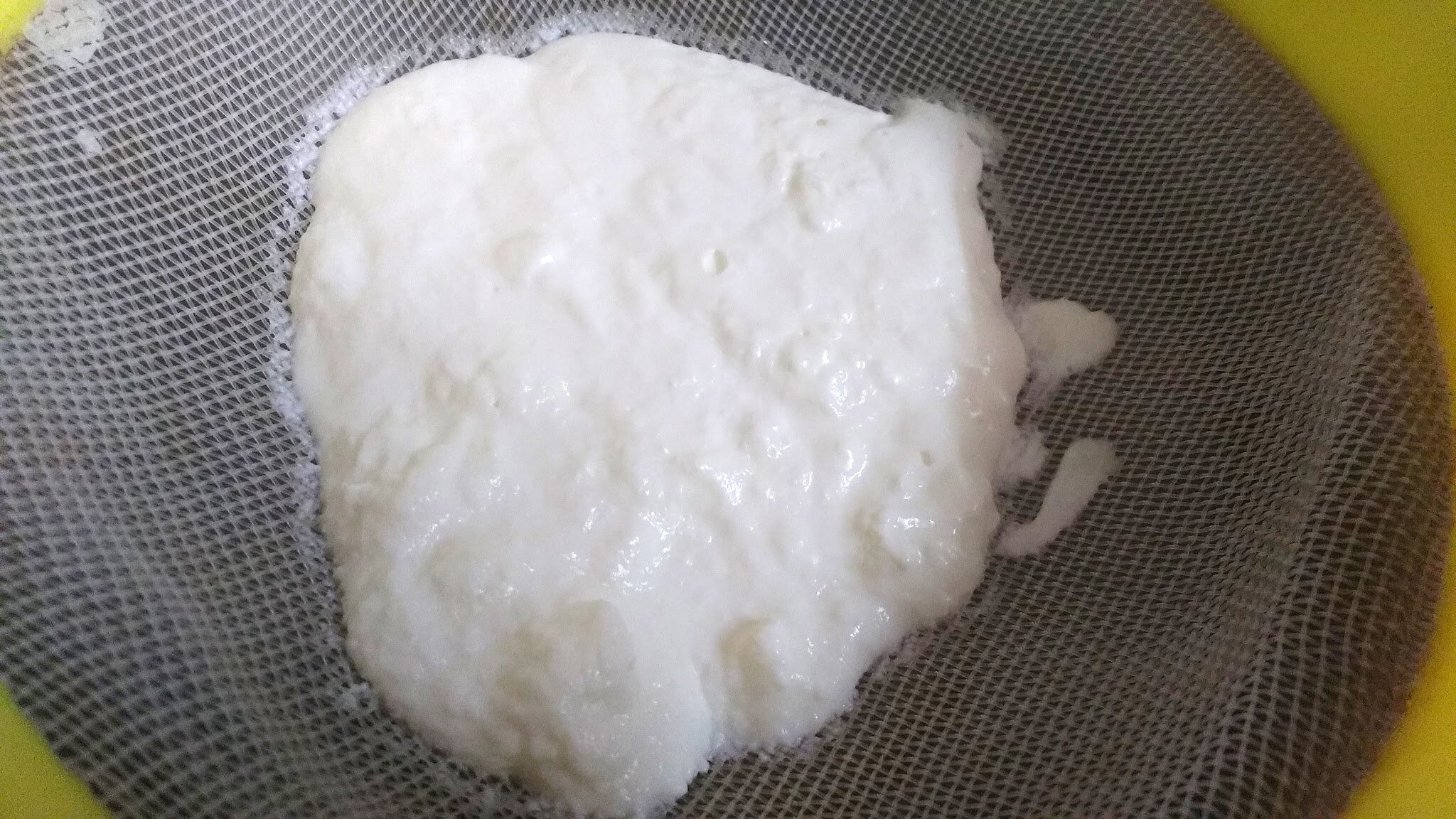 All the water from curd will drip down in the vessel below and you will get thick creamy hung curd in the sieve.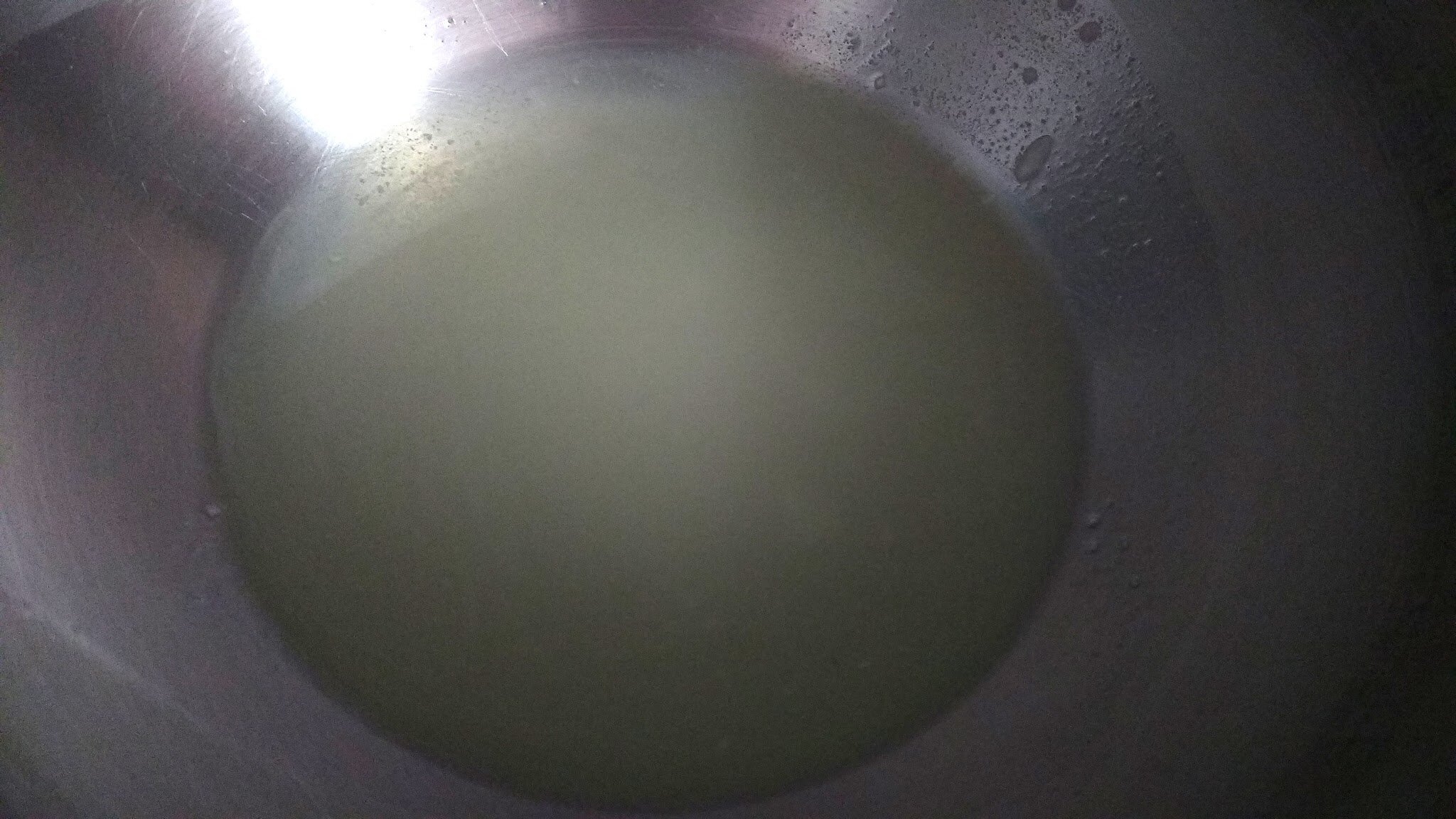 Water dripped from curd is to be discarded.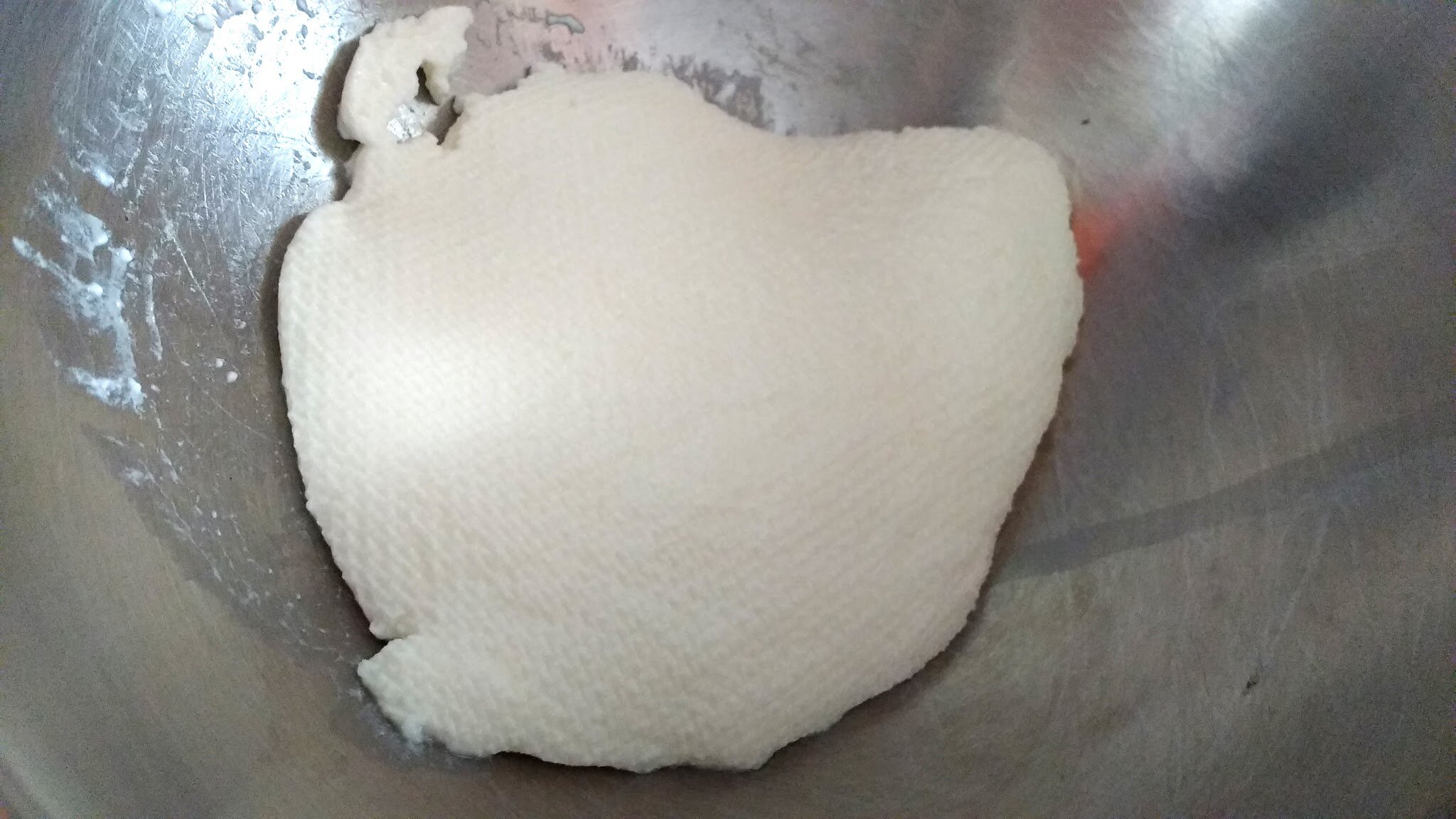 Keep this hung curd aside.
Step 2:
Chop the capsicum, onion and carrot into really fine pieces. Keep it aside.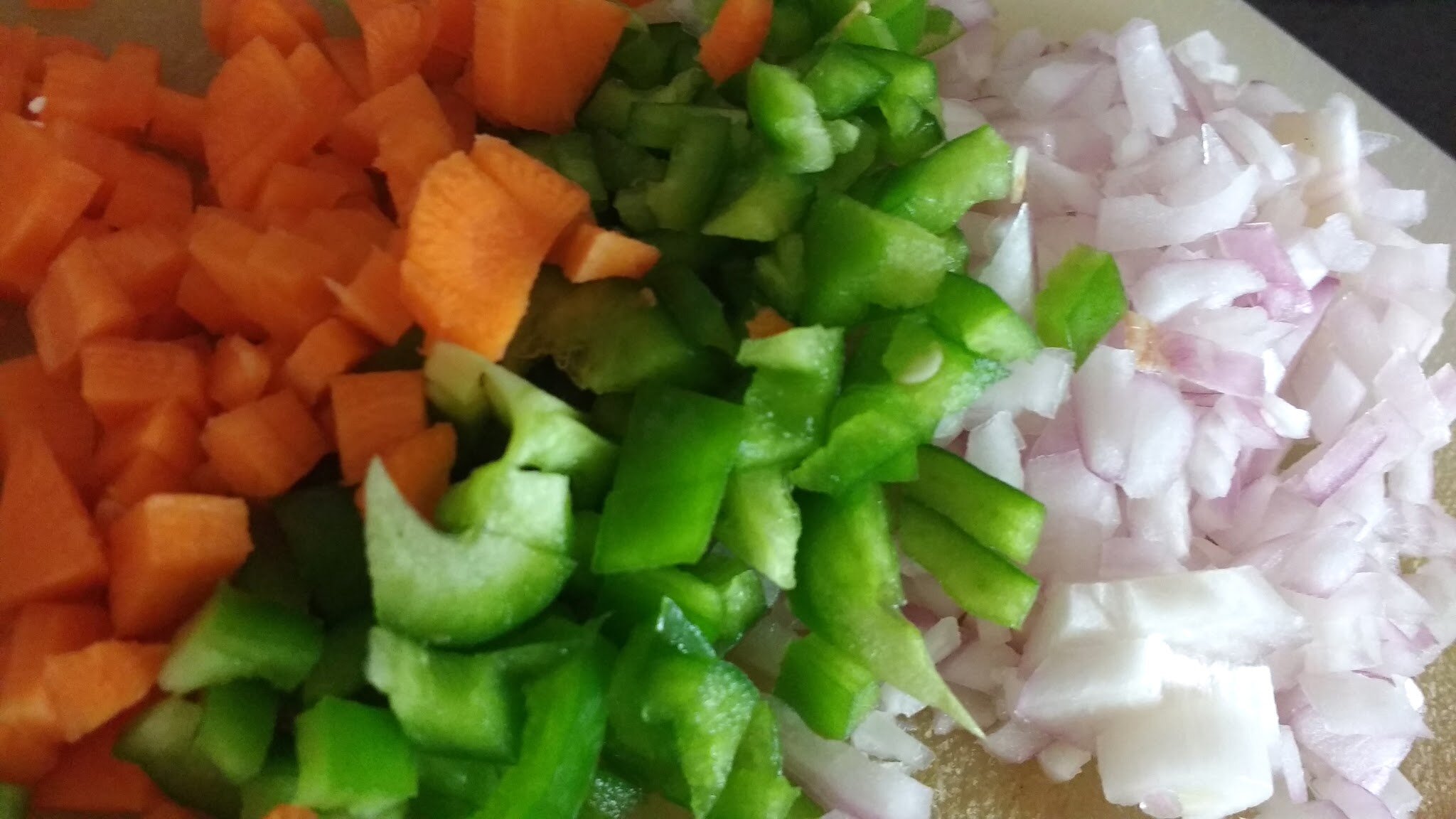 Step 3:
Transfer the hung curd in a mixing bowl. Add chopped capsicum, onion, carrot, coriander, green chillies, paneer, salt, black pepper and ginger paste to it. Mix well to form a even mixture. Keep it aside.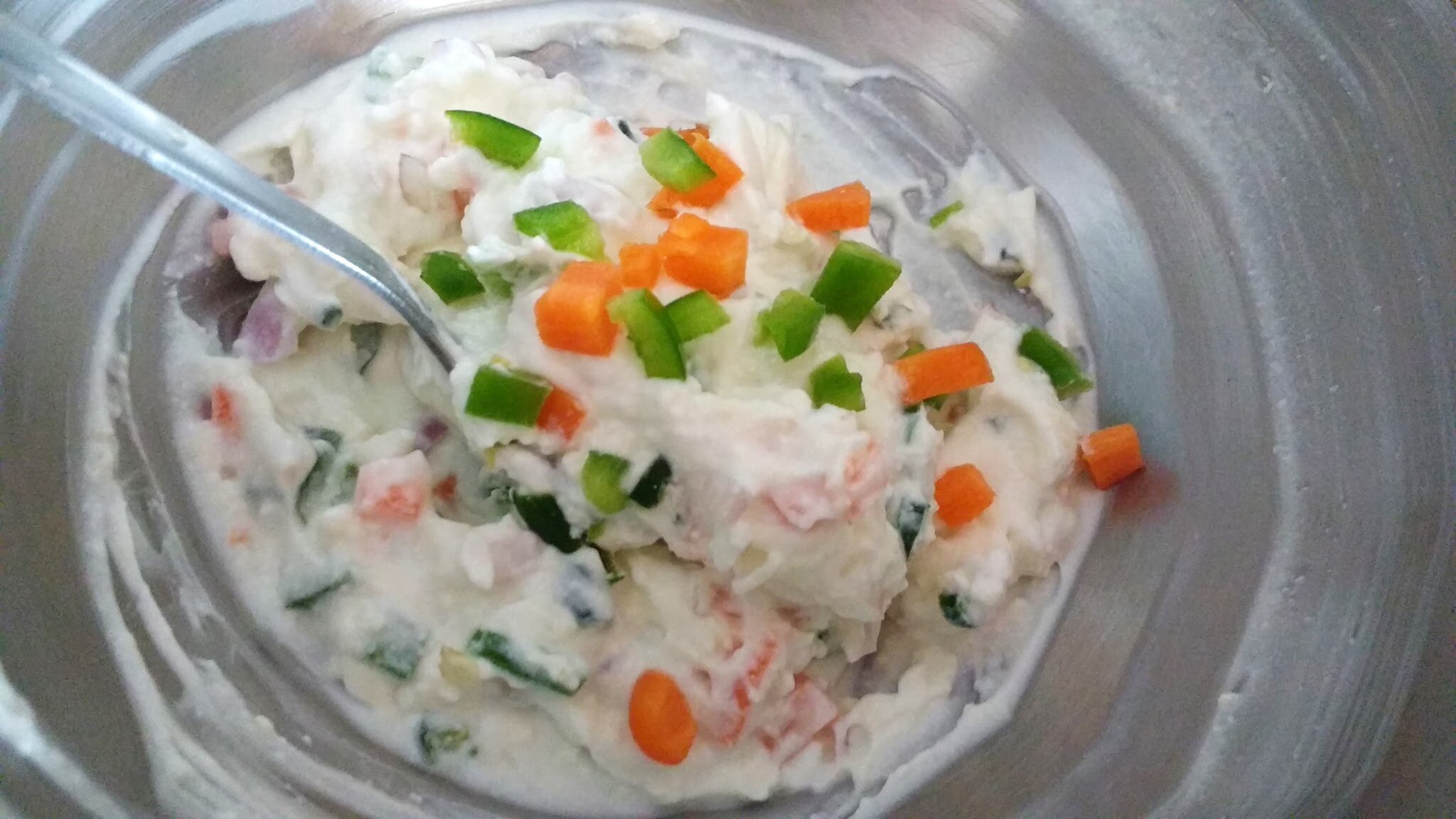 Step 4:
Prepare a slurry of maida (APF) and water. This slurry will be used as a binding agent for bread. Its consistency should be creamy, neither too thick nor too thin.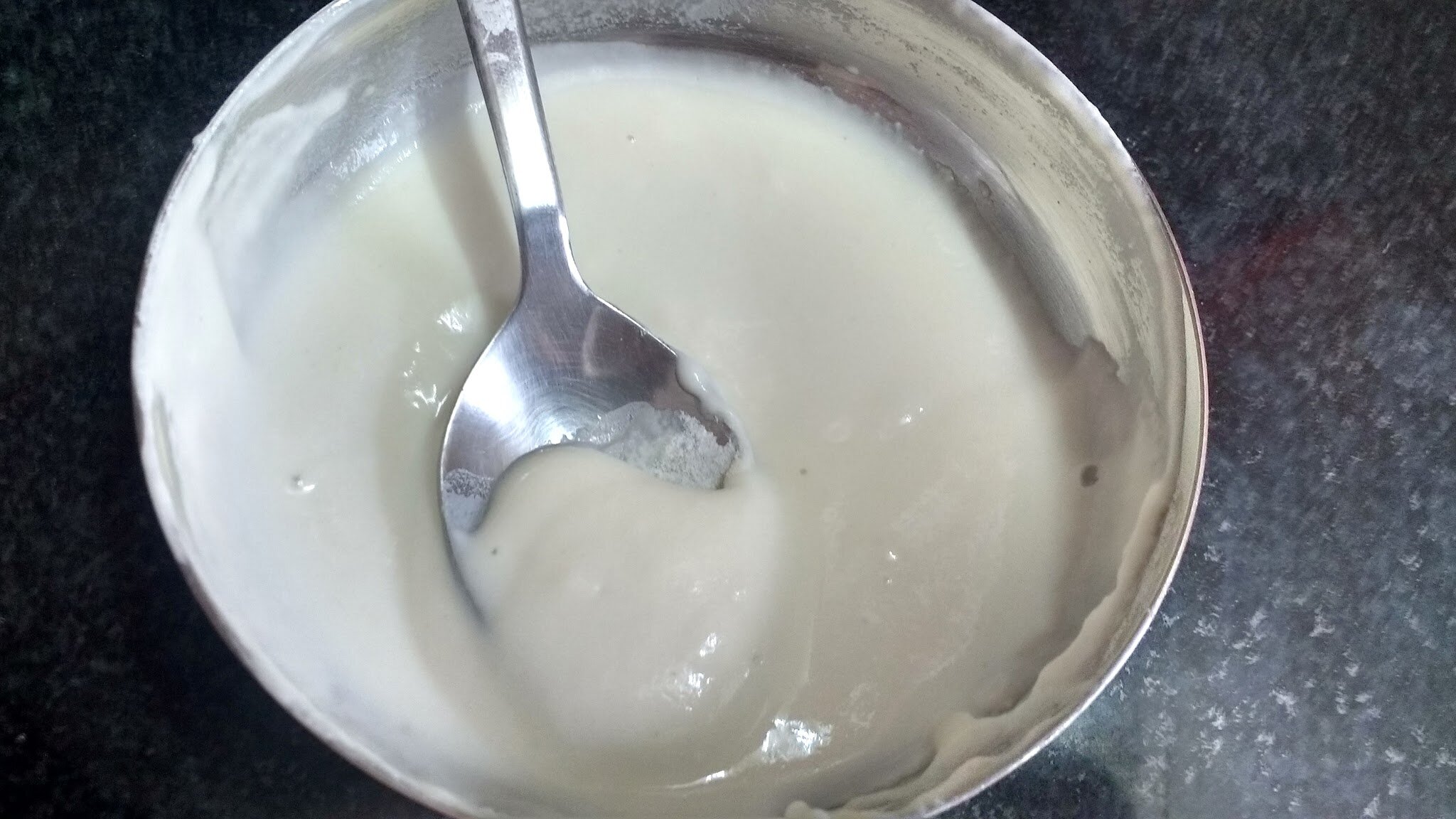 Step 5:
Chop off the edges of bread slices.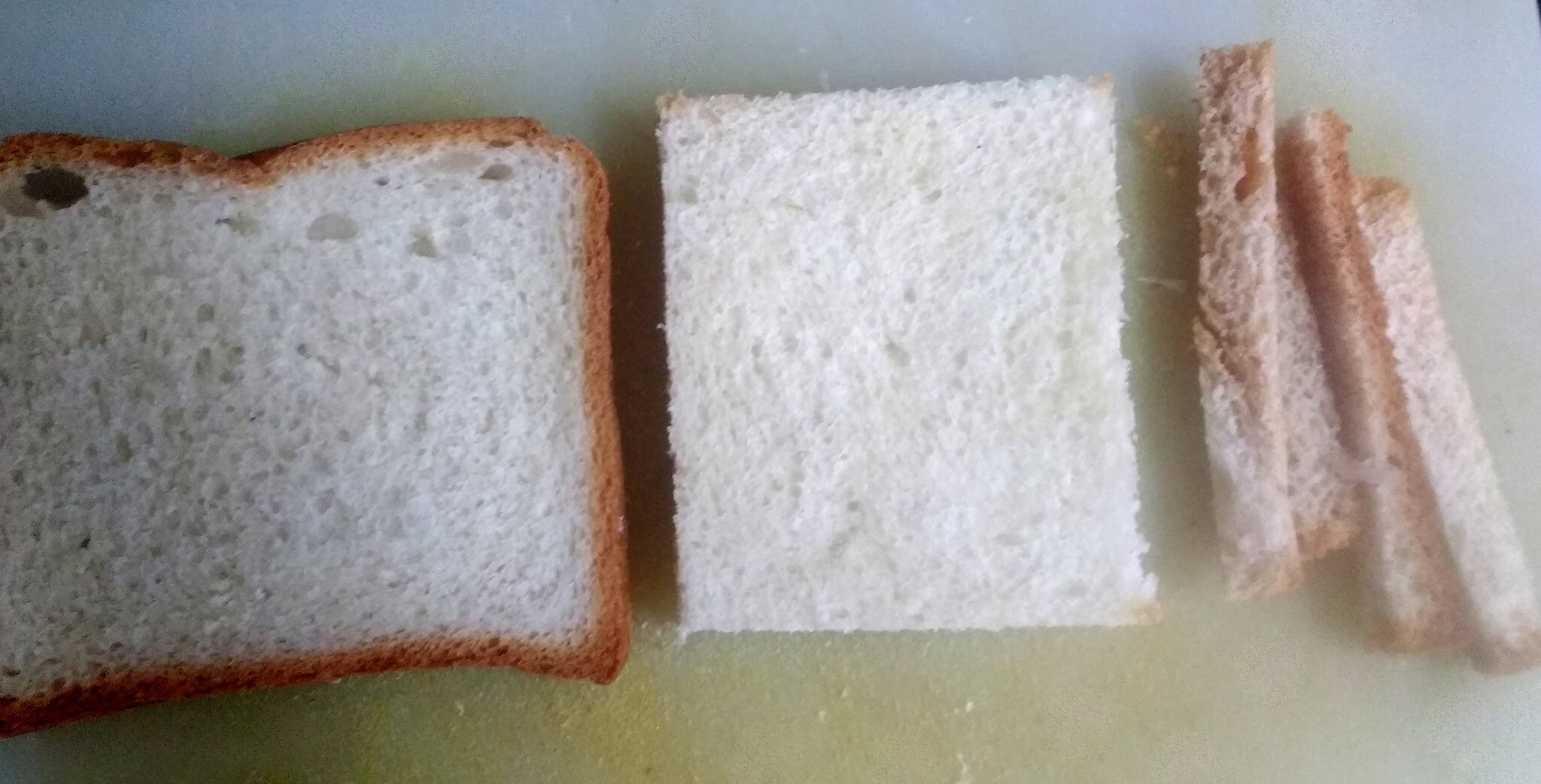 Take one bread slice. Brush some water over it. Roll it into a thin slice using rolling pin.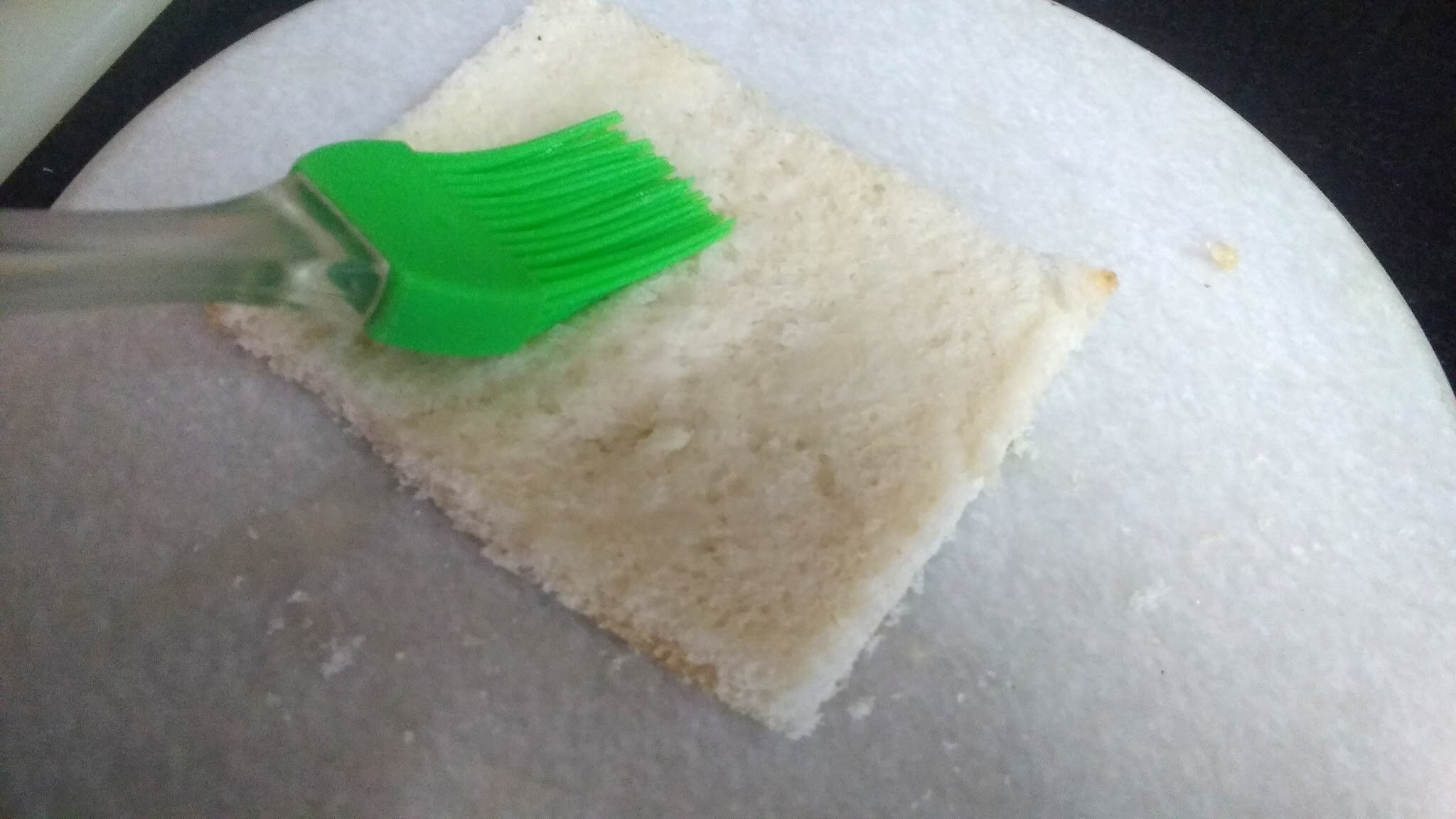 Place nearly 1 tsp of the mixture prepared in step 3 on the bread slice as shown below. Using a spoon spread some slurry on the outer edge of the roll.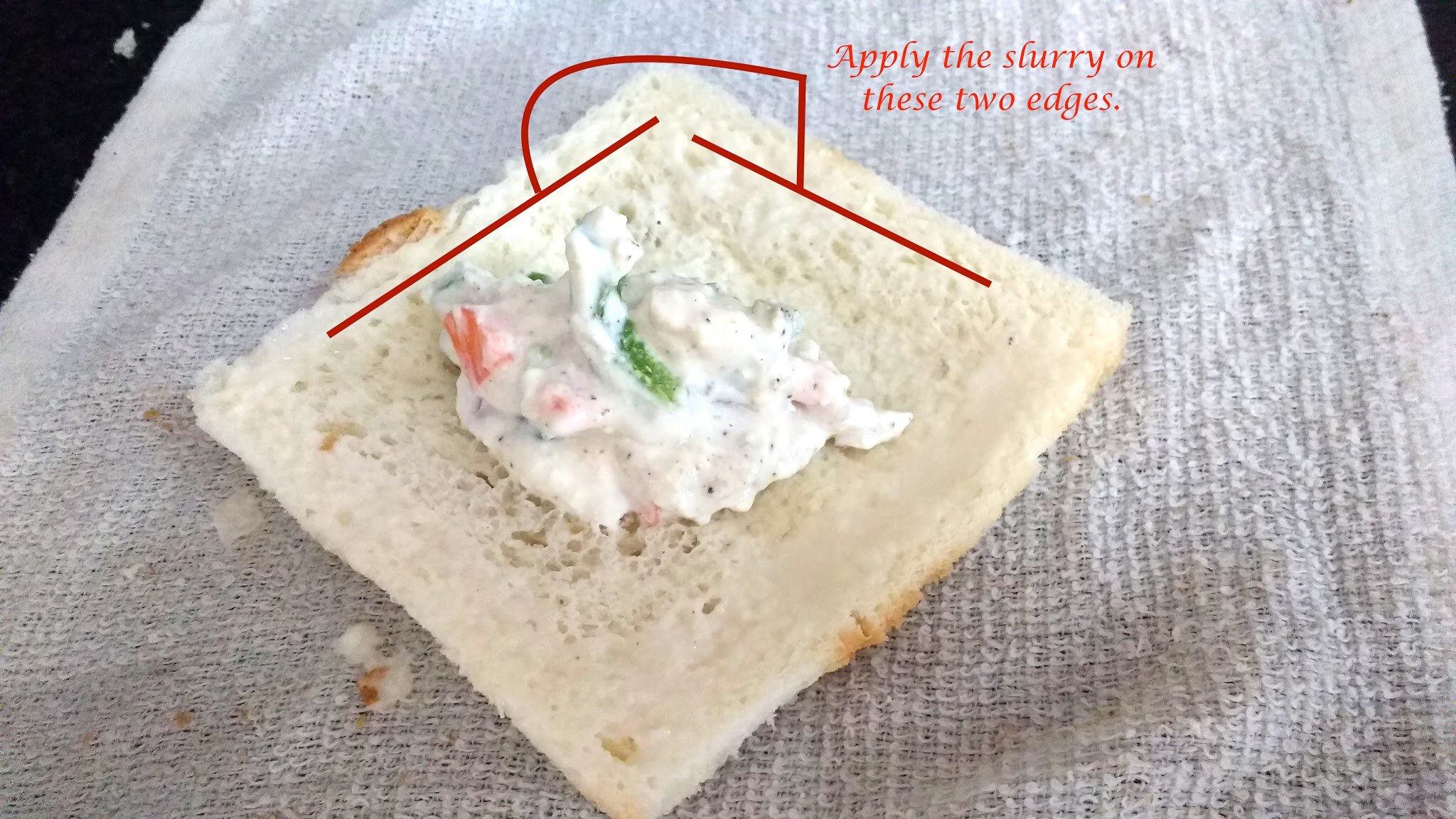 Step 6:
Start folding the bread into a roll. If your bread is little crumbly, you can even place the bread slice over a wet kitchen towel and then roll it.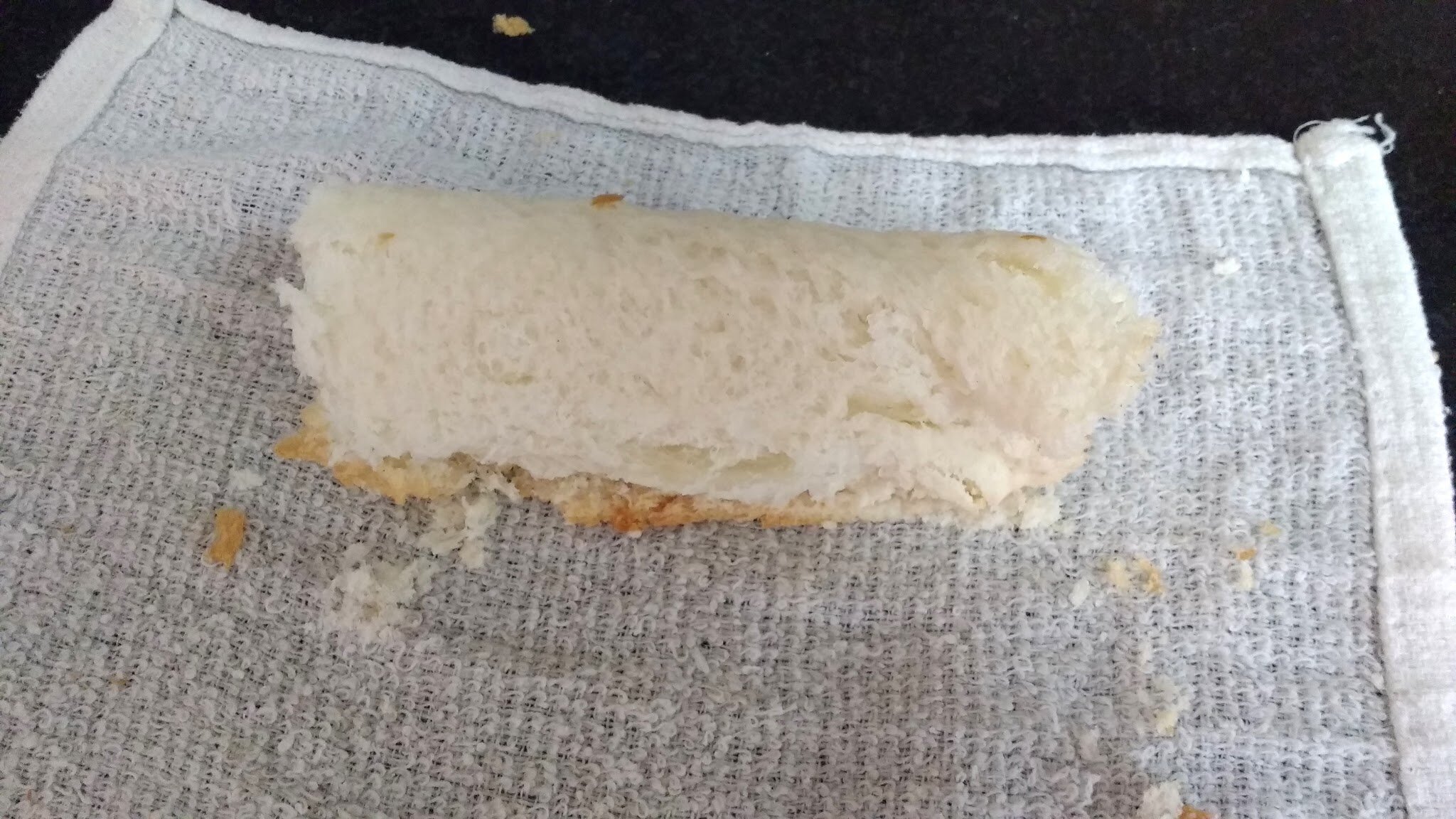 Slightly press the corners of the roll while gently twisting them. This will help in sealing the rolls/bread pockets from both ends.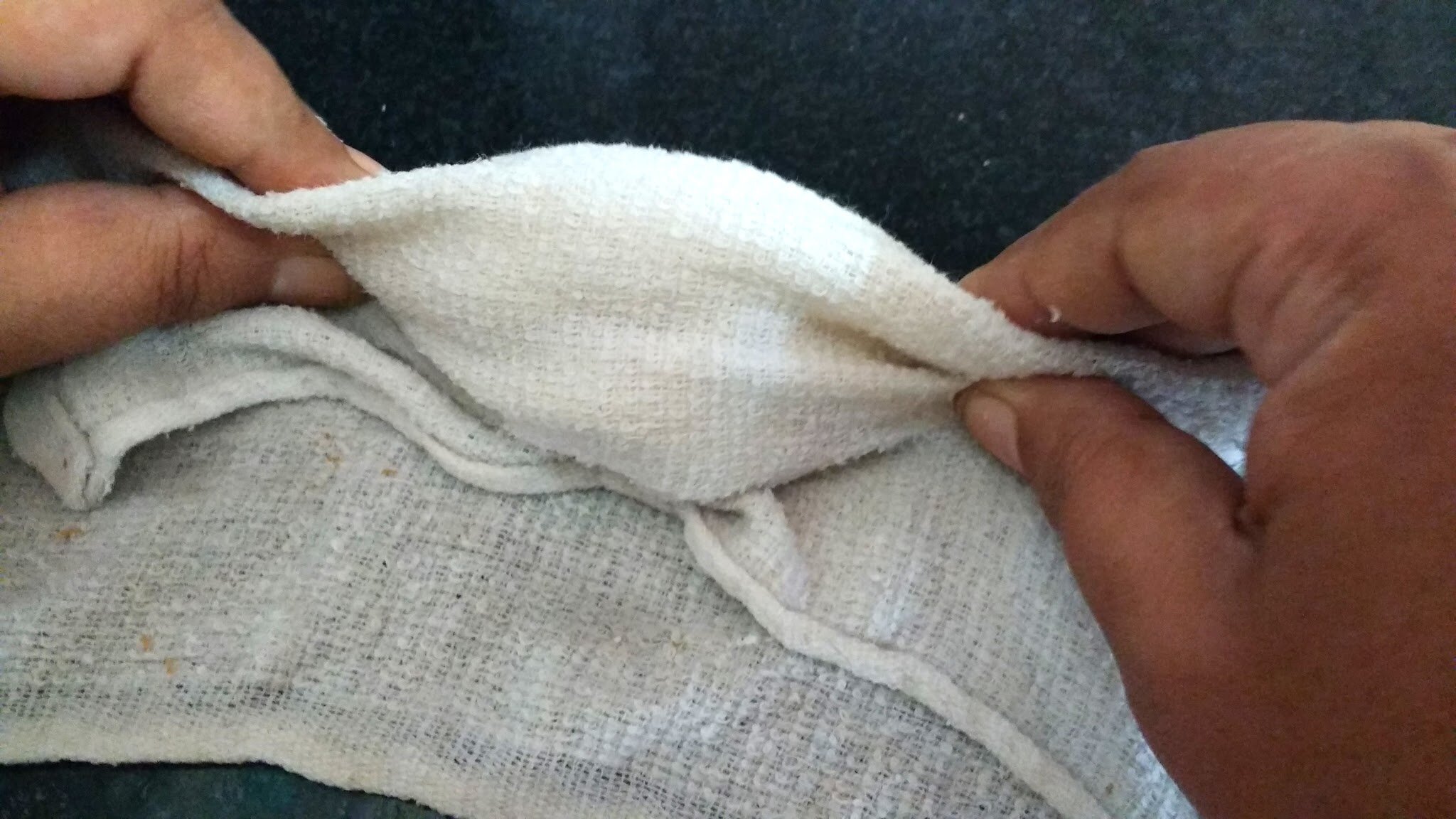 Repeat the process for all the slices.
From this step you have two options, You can either Deep Fry them or Air Fry them. I am going to show both the methods.
Deep Frying:
1. Heat the oil in wok or pan. When the oil is medium hot, slip the rolls gently into it.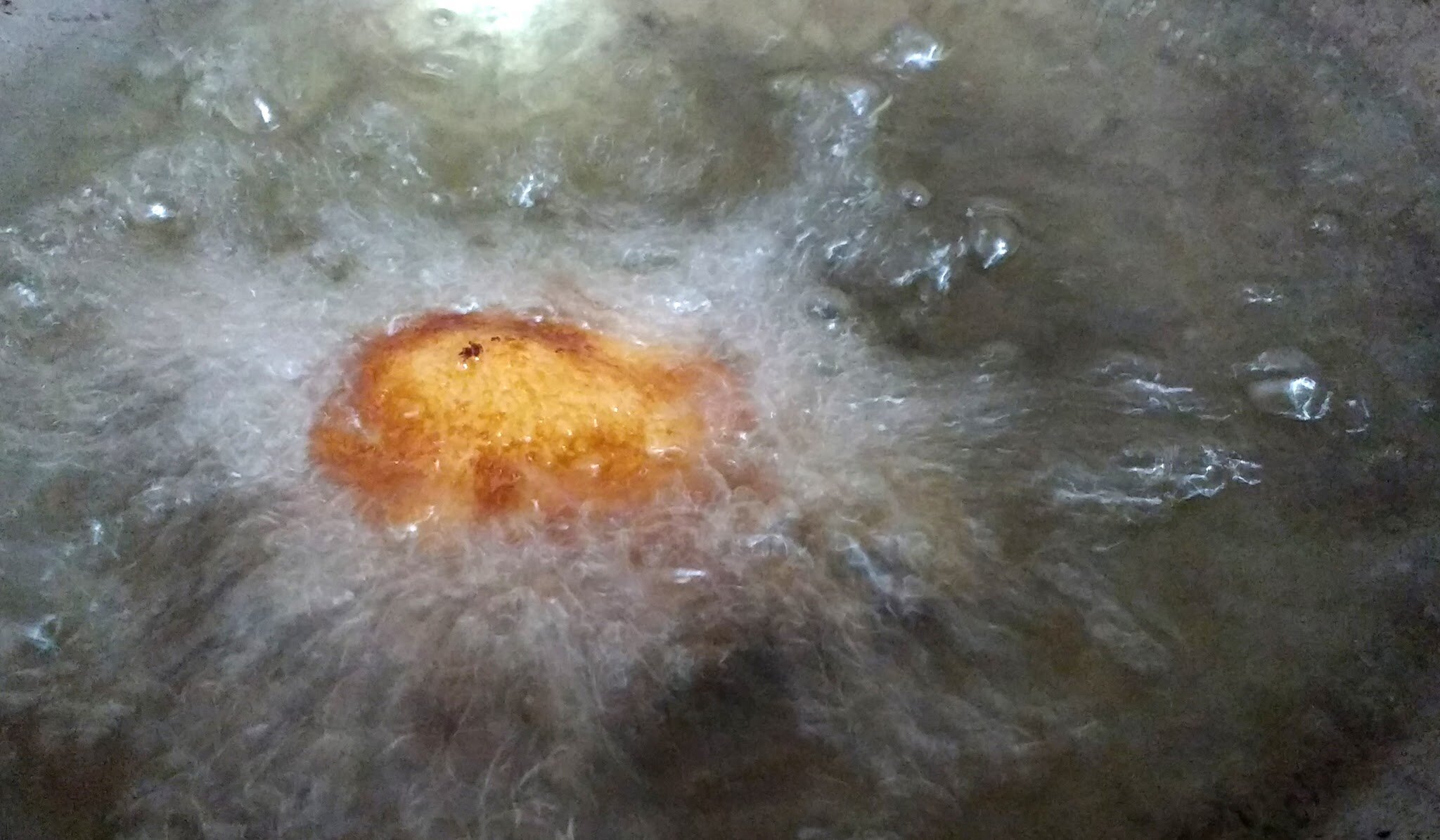 2. Fry them till they are golden brown.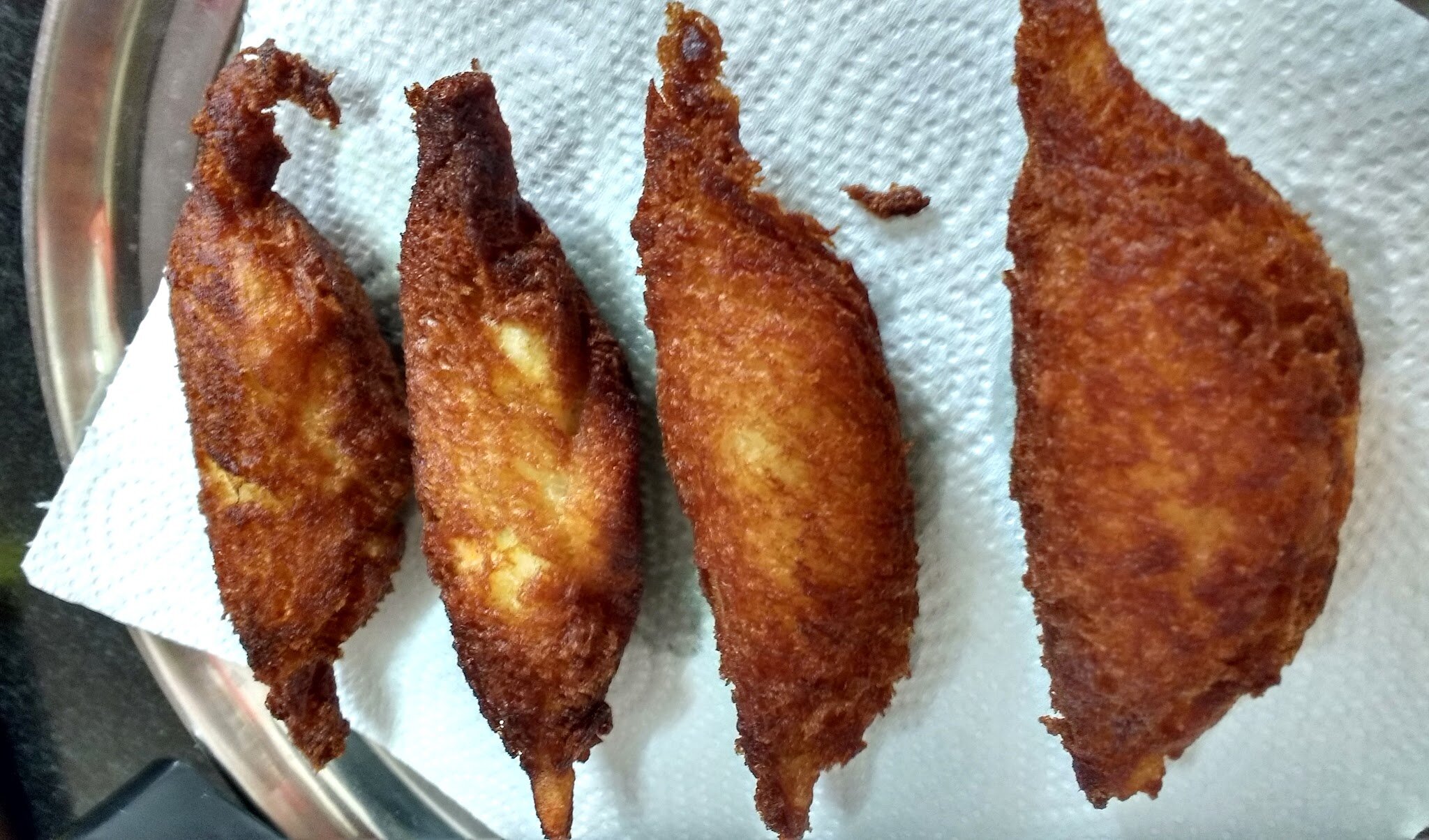 Tip: Please do not drop the rolls in cold oil or on low heat as the bread will soak up too much of oil and the rolls will turn oily. The oil should be hot for frying these rolls.
Dahi Ke Sholay in Air Fryer:
You can make these bread pockets in air fryer as well using very little oil. All the steps will remain same as above except the deep frying part.
1. For air frying, brush some oil on the rolls prepared in step 6. Preheat the air fryer at 180°C for 5 minutes.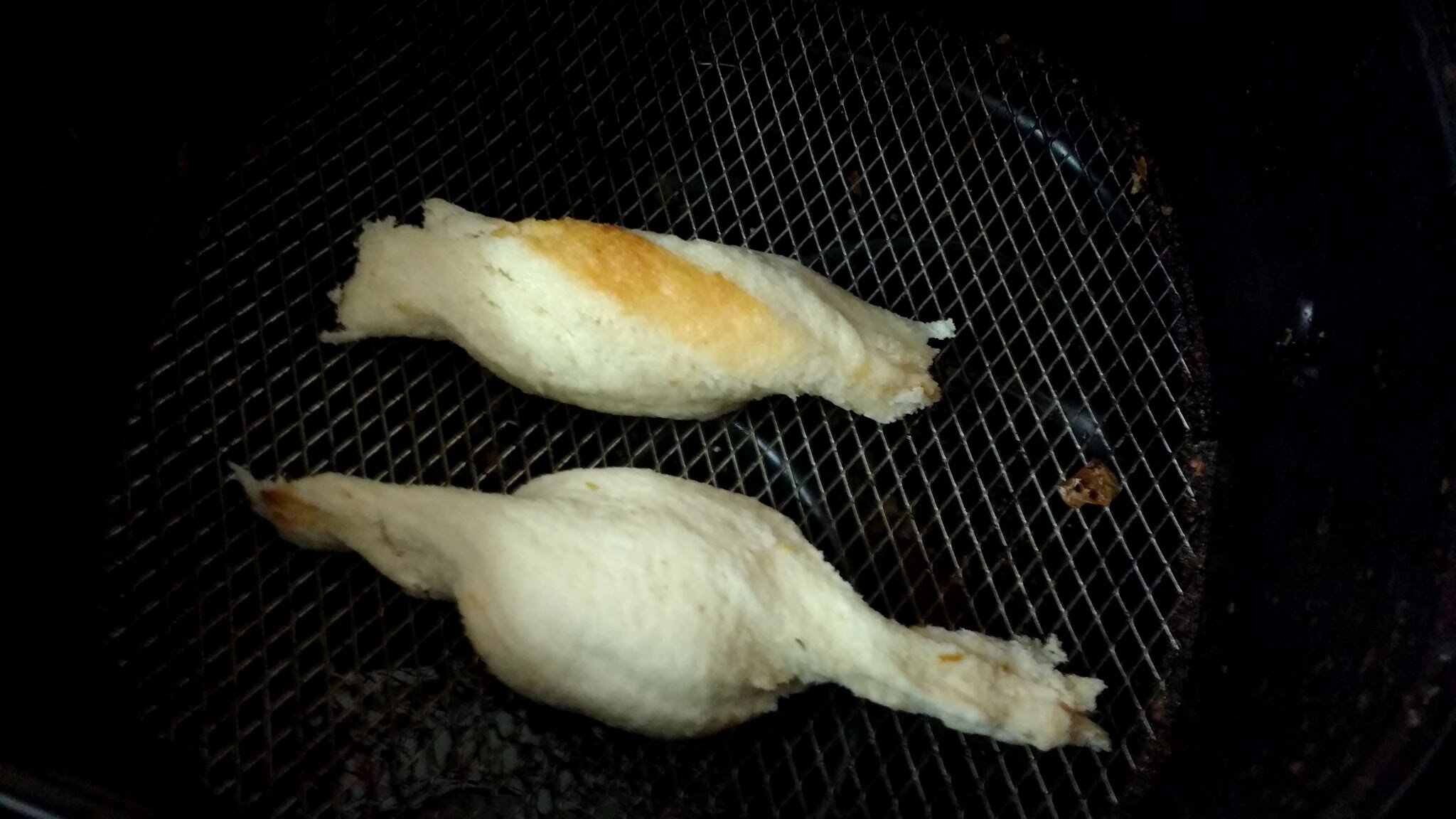 2. Once the air fryer is heated, place the hung curd bread pockets inside air fryer and air fry them for 10-12 minutes at 180°C. Remember to flip the pieces and brush some more oil after interval of 5 minutes. These should be air fried till golden brown.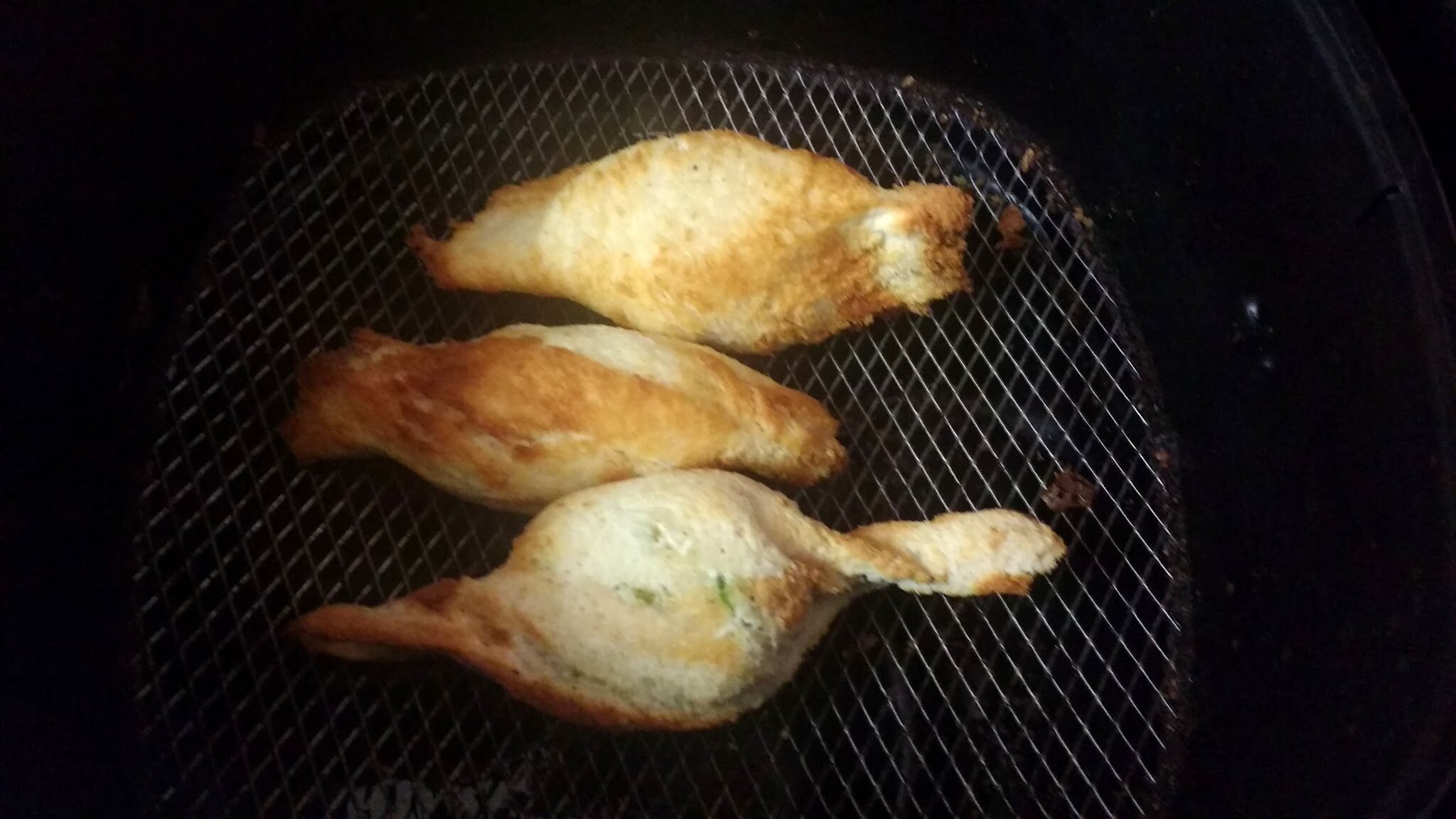 Serving Suggestion:
Cut them from middle keeping the knife slightly slant. Serve it with ketchup or green chutney. Bon Appetit!!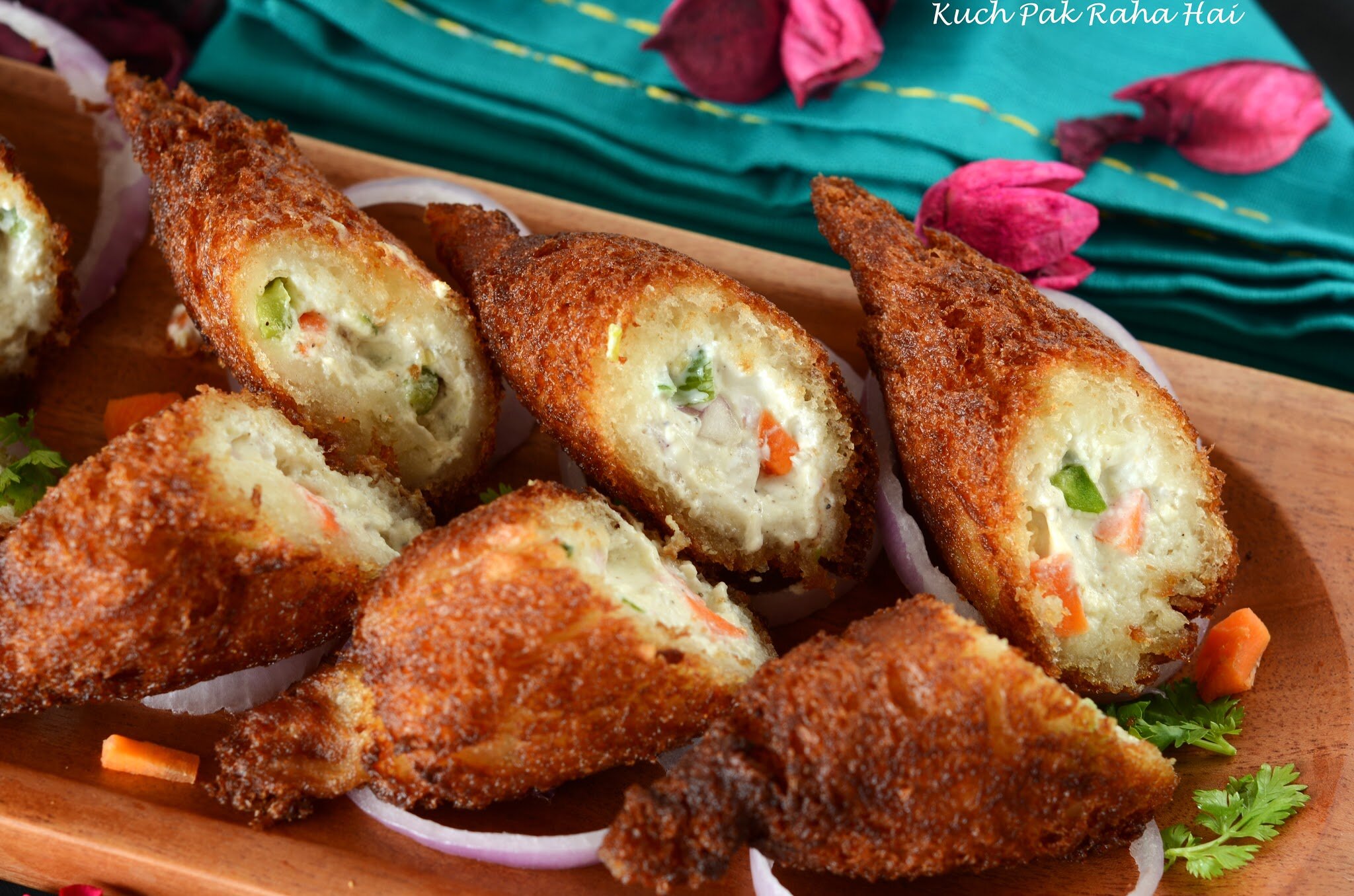 More yummy vegetarian snack recipes:
If you try this dahi ke sholey recipe recipe & share pics on social media, then don't forget to tag on Facebook, Instagram or use #kuchpakrahahai.
Let's stay connected
Facebook | Instagram | Pinterest| Youtube