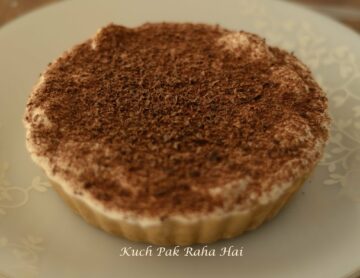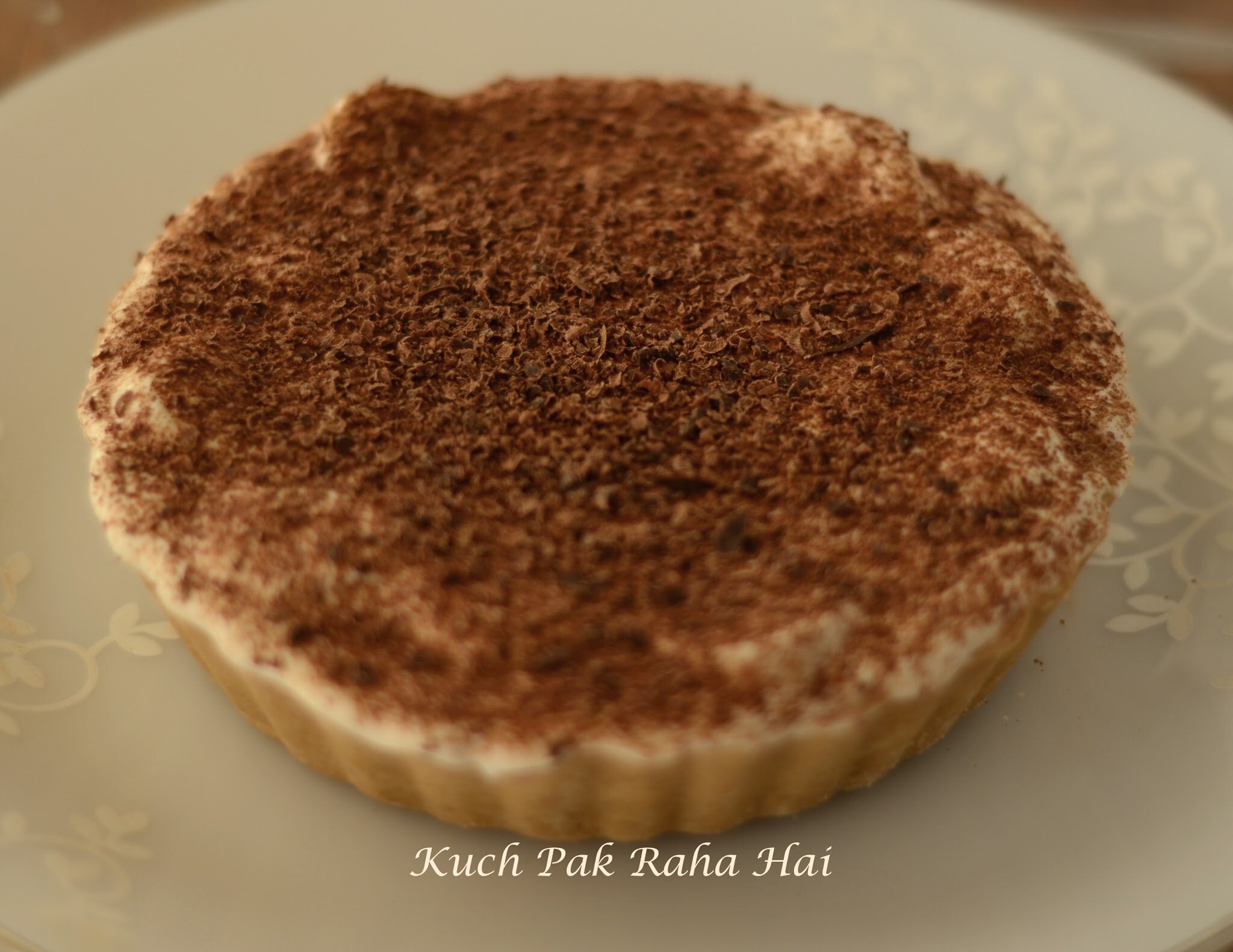 A very good evening to all my dear readers!! I have got such a sweet tooth that I just can't resist any sweet or dessert. One such classic dessert which is my all time favourite is "Banoffee Pie".
Banoffee Pie is an English dessert consisting of layers of biscuits, toffee ( or caramelised condensed milk "Dulce De Leche'), bananas and whipped cream. The highlight of this dessert is delicious combination of bananas and toffee and hence its given the name"Banoffee" pie. My curiosity about the origin and the invention of this recipe made me dig into some of the websites on internet.
As per the various internet sources, this dessert was invented in Britain at the "The Hungry Monk Restaurant" by owner Nigel Mackenzie and chef Ian Dowding in East Sussex in year 1971. The pie eventually became so popular that it even made its place in dictionary "A filling for pie consisting of toffee and banana".
There are other version available with this dessert including chocolate, ganache or coffee but I prefer sticking to the old classic version as it is truly said "Old is Gold" :D. The toffee in this recipe is maid using sweetened condensed milk. The condensed milk post caramelisation is called "Dulce De Leche".
For Dulce-de-leche recipe, click here.
I have tried to break the Banoffee Pie recipe in several steps. Hope you would like it !!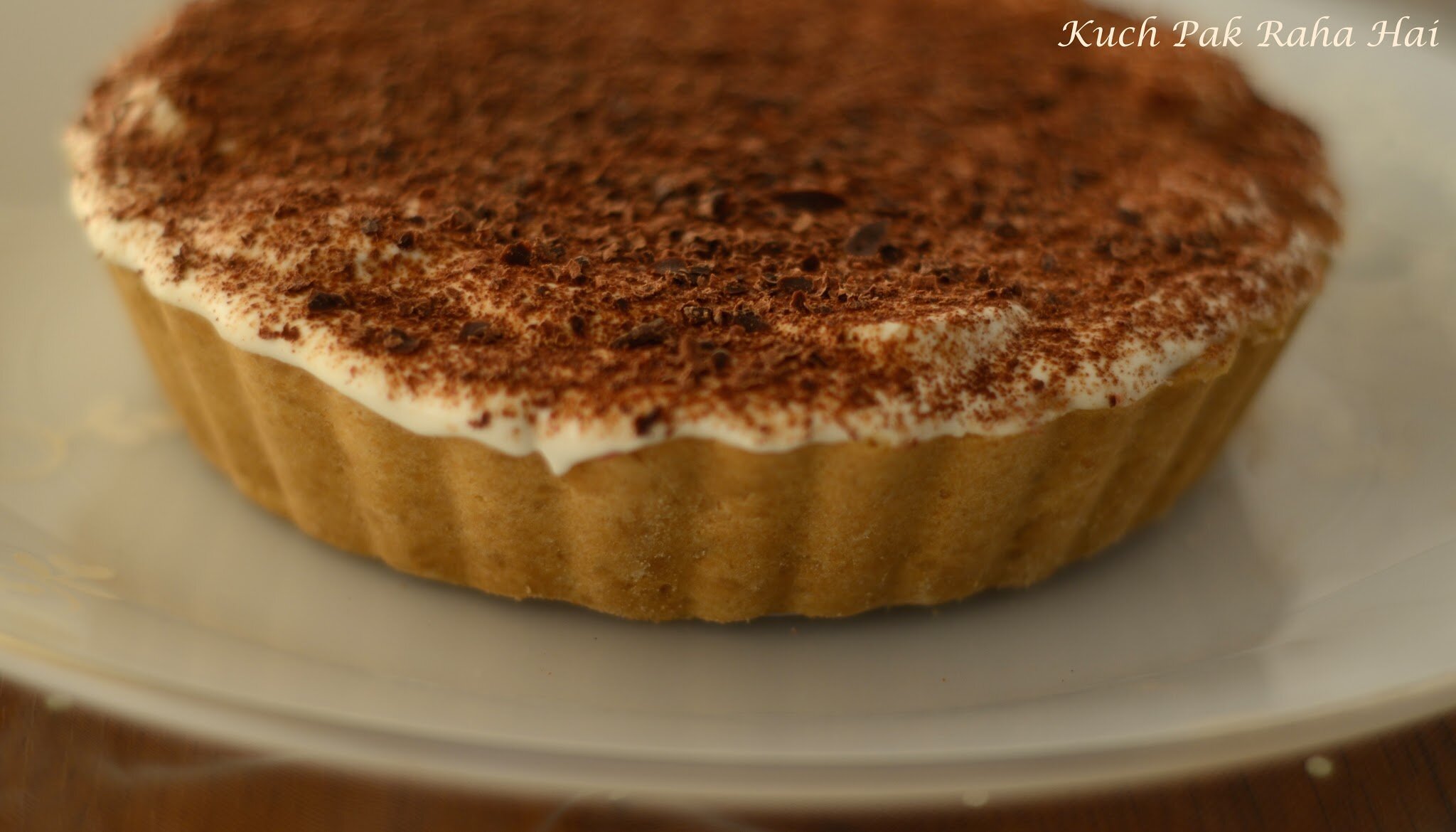 List of Ingredients:
Marie Biscuits – 100 grams
Unsalted Melted butter- 50 grams
Cooking Oil-1/4 tsp
Dulce De Leche- 200 grams (It is made using Condended Milk. For recipe, click here)
Sliced Banana-1
Cream-150 ml (I have used Amul cream here)
Icing Sugar- 4 tbsp
Vanilla Essence -1 tsp
Cocoa Powder/Grated chocolate-For garnishing
For the above mentioned quantity I have used 6 inches pie tin with removable base (buy here).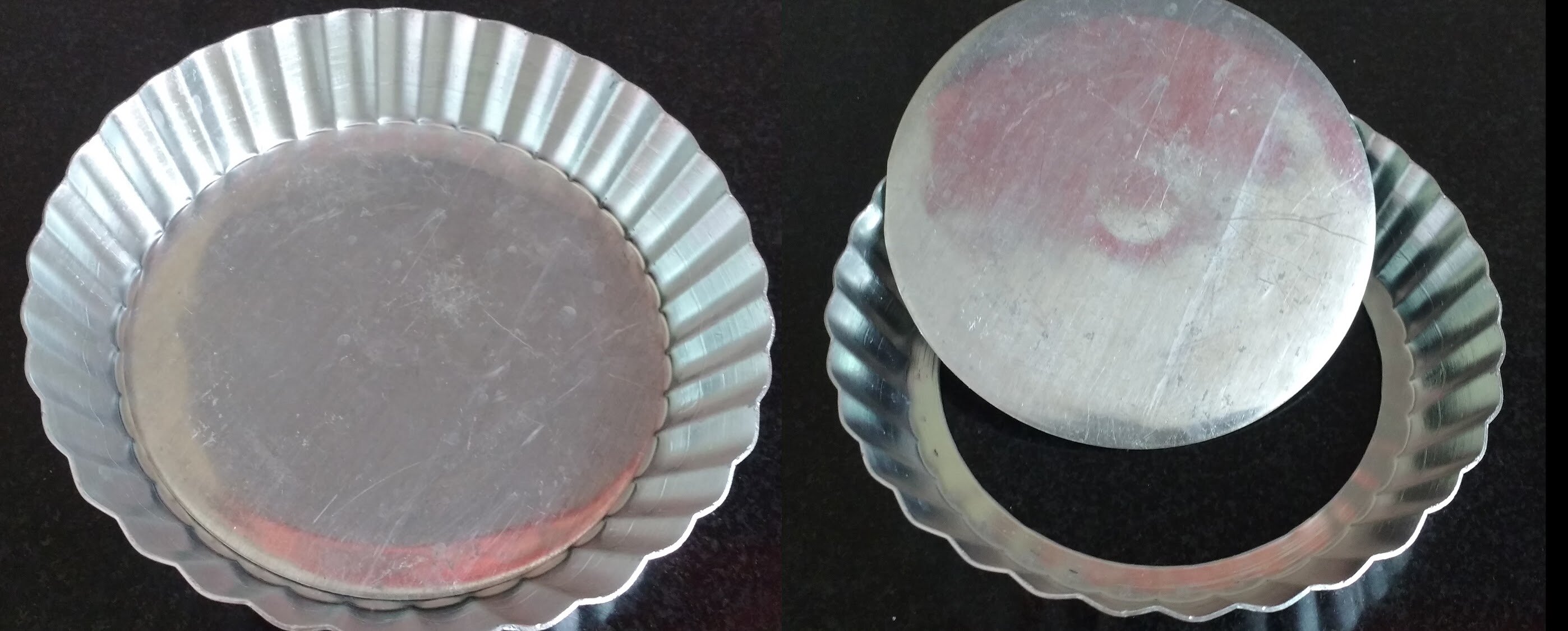 Steps To Prepare:
Step1:
Crush the Marie biscuits in a Grinder jar till they are finely crumbled. Add melted butter to it and grind once again so that butter gets evenly distributed.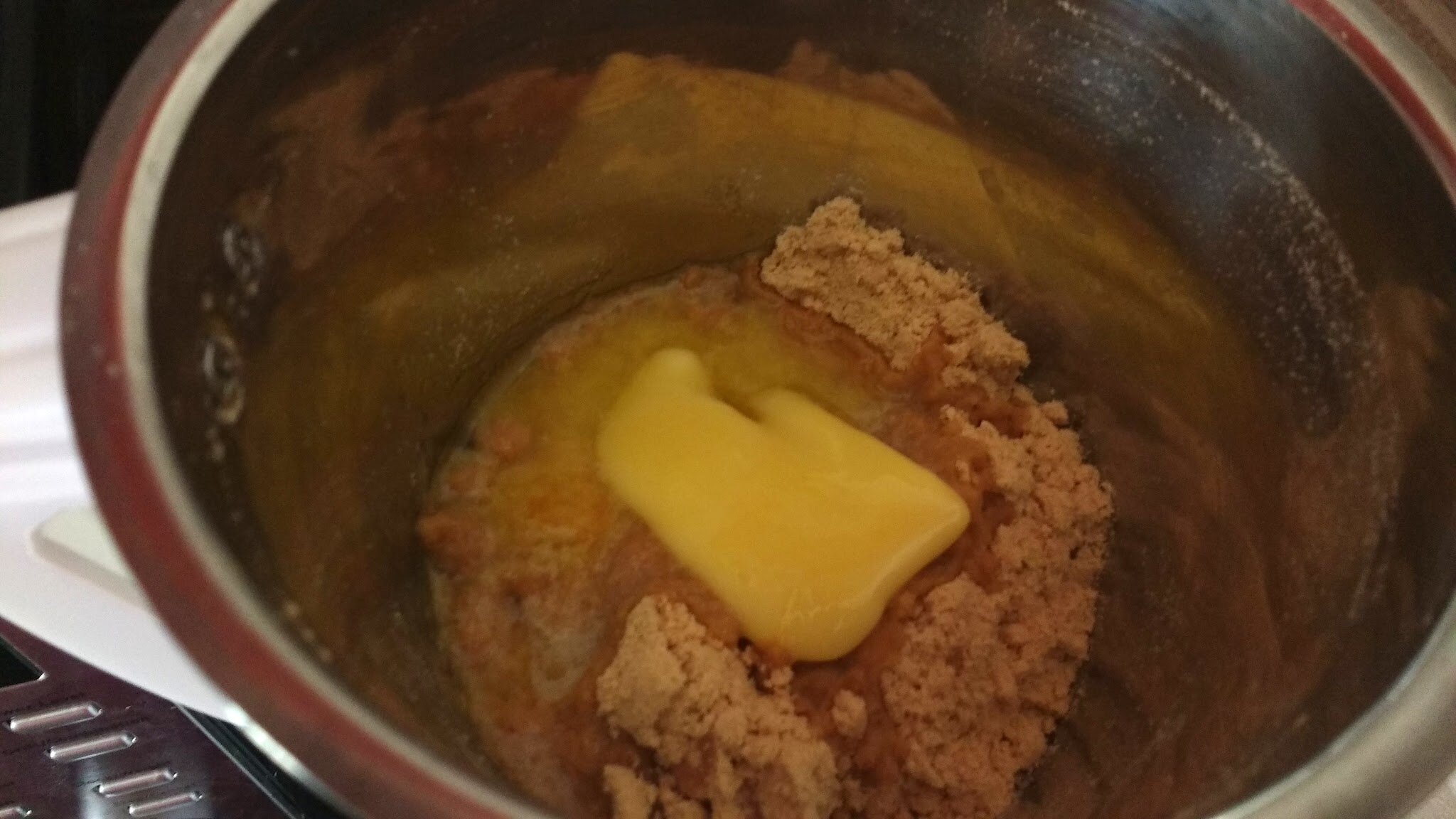 Step2:
Oil the base and sides of the pie tin. Transfer the biscuit and butter crumble on it. Press it with your hands or spoon on the base & sides of the pie tin till they are equally distributed and becomes smooth. Let it set in fridge for at least 20 minutes.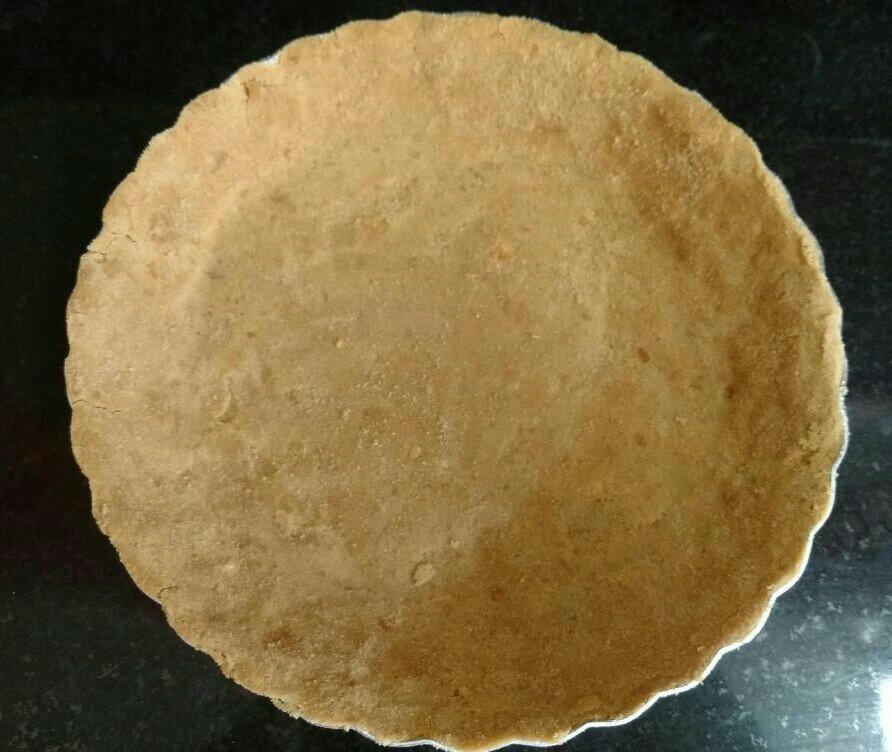 Step3:
Pour the
Dulce-De-Leche
over the set biscuit base. Level it with a spoon.
Dulce-De-Leche is made by heating condensed milk such that that its taste & colour starts resembling caramel. For recipe,
click here
Place the banana slices on the top it.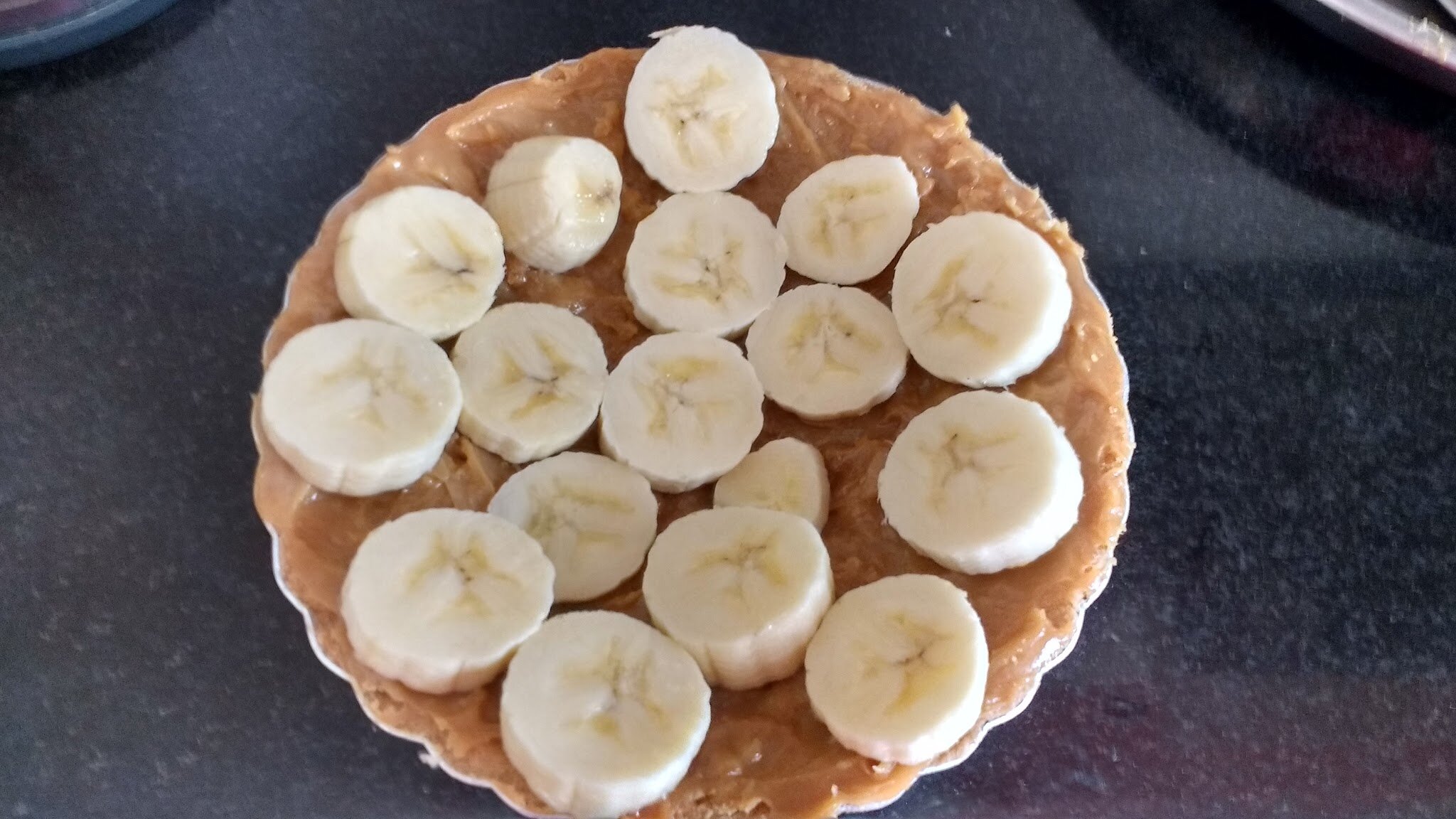 Step4:
Whip cream in a whipping jar till soft peaks are formed. Add vanilla essence and icing sugar to it and whip once again.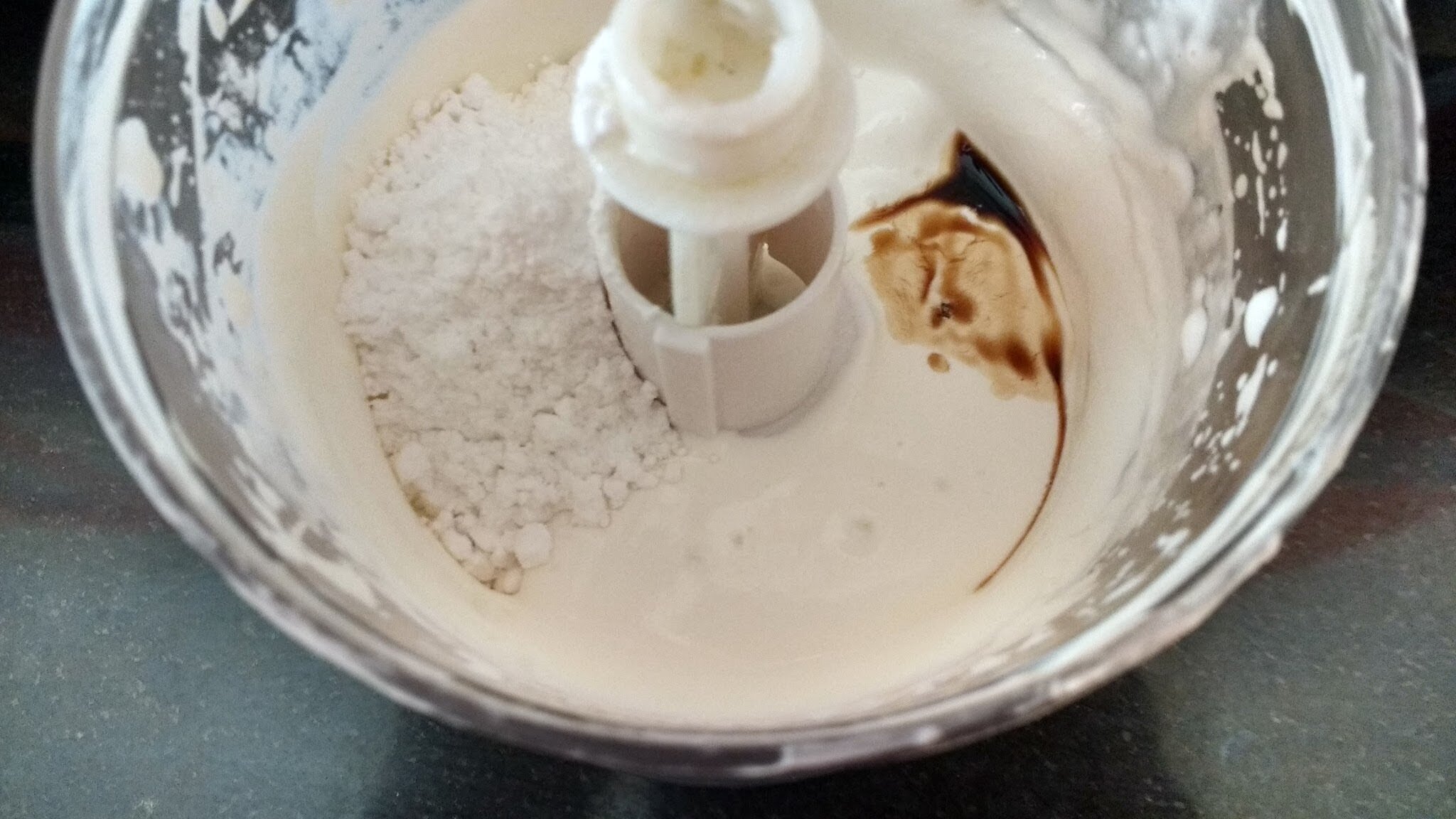 Pour the whipped cream over the banana slices.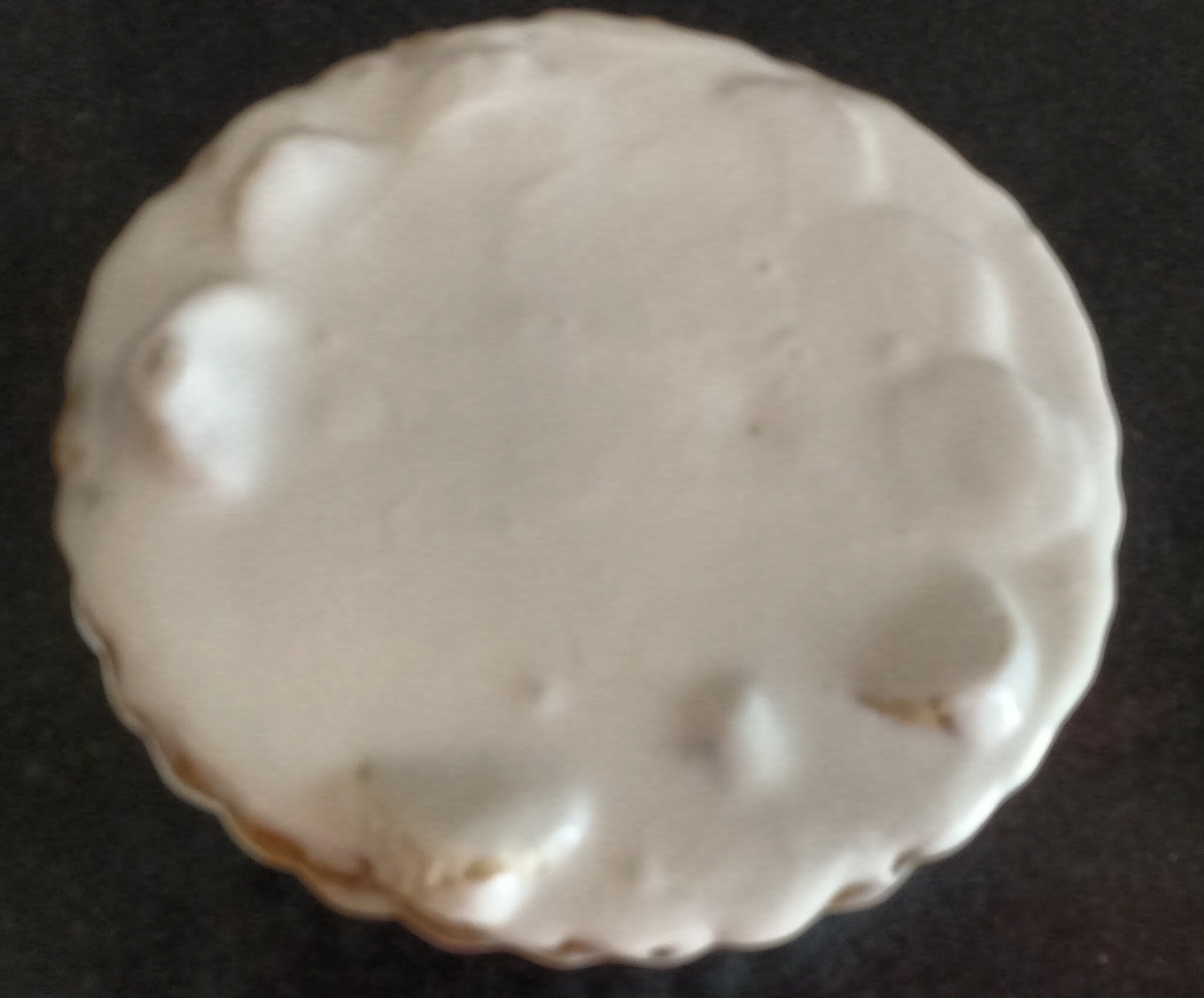 Let it set in the fridge for minimum of 2 hours. At the time of serving, dust some cocoa powder or garnish with some grated chocolate. Lift the base carefully and gently using upward action to separate the pie from mould.
Carefully slice it. Enjoy this heavenly delicious creamy Banoffee Pie!! 🙂