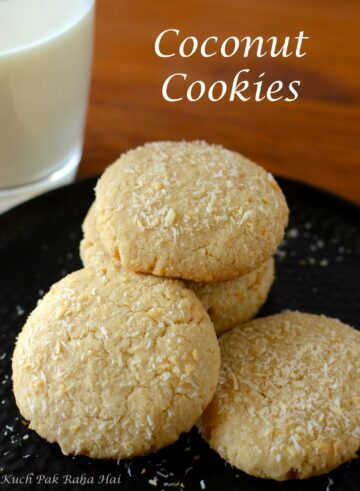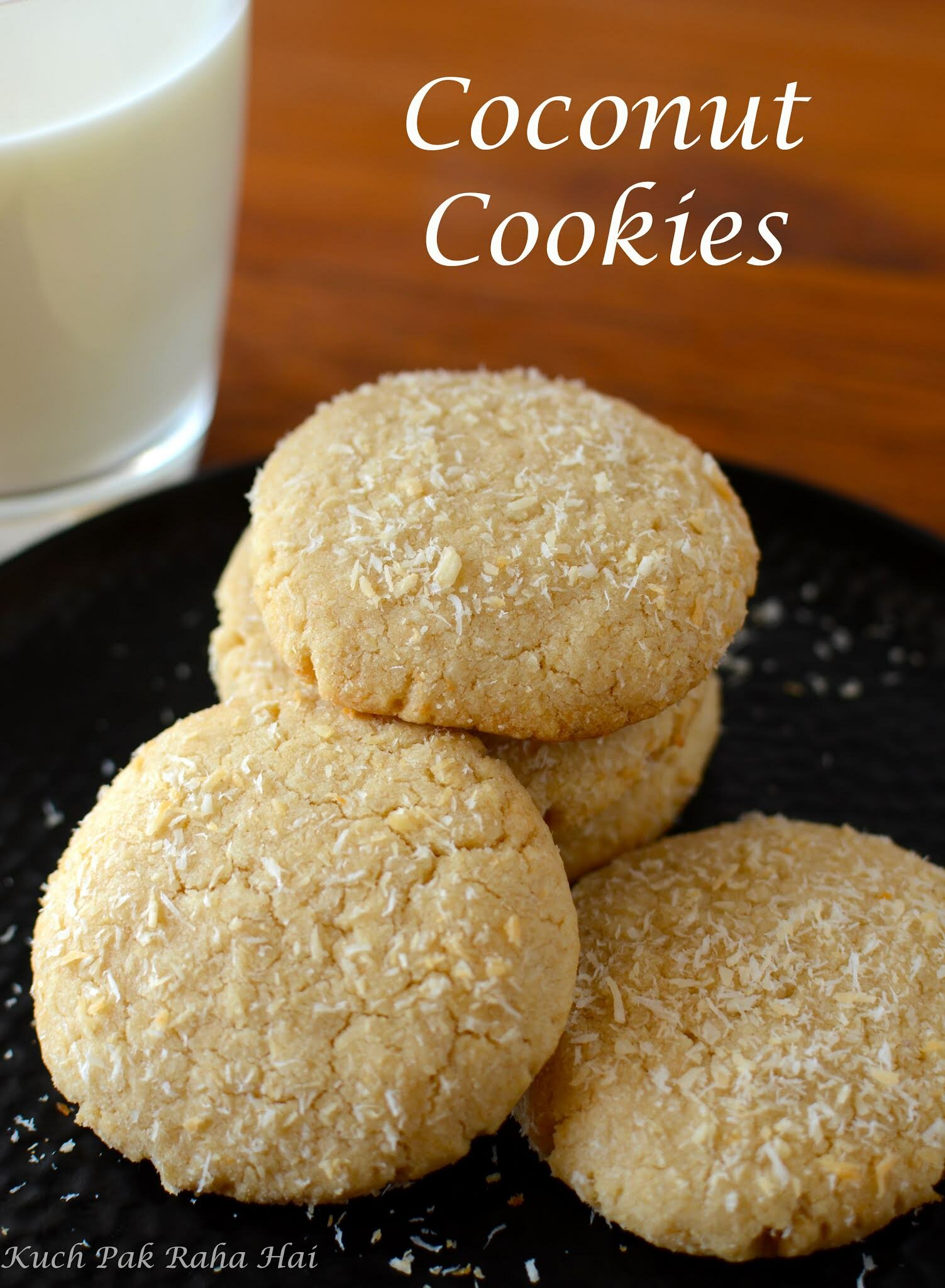 Hello to all the readers !! These days I am on baking spree & trying different cookies' recipe. Today I am going to share Eggless Coconut Cookies made using whole wheat flour & desiccated coconut. These coconut cookies are delicious, healthy & easy to make too.
The warm buttery sweet aroma of the freshly baked cookies makes the entire home smell heavenly. I thought of trying some healthier version of eggless coconut cookies. Of course you cannot minus the butter and sugar from the cookies, but at least replace "Maida" (or All Purpose Flour) by "Whole Wheat Flour" making it more fibrous and less fattening. It earns some more "cookie points" when combined with one other healthy ingredient like coconut.
You can have these in your breakfast with glass of milk or even give these to your kids in tiffin as snack. It is a perfect accompaniment to your hot cup of Masala Chai or Coffee in evenings.
Hope you would like this healthy eggless coconut cookies recipe !!
Some of the readers often complain that they are new to baking & find it difficult to follow the written recipes. So I have now shared a video for this same recipe on youtube also. You can check out the link below. Please Subscribe to the channel if you like this recipe 🙂
Watch the Video:
For more such eggless cakes, muffins & cookies recipes, check out Eggless Bakes section. Other recipes you might like:
List Of Ingredients: (Makes 6 medium sized cookies)
Whole Wheat Flour – 1/2 cup
Desiccated Coconut powder -1/4 cup
Unsalted Butter – 1/4 cup
Powdered Sugar – 1/4 cup
Baking Powder – 1/8 tsp
Salt – A pinch
Milk – 1 tbsp + 1/2 tsp
Steps To Prepare:
Step1:
Sieve the flour and salt together. Add 1/4 cup desiccated coconut powder to it and mix well. Keep it aside.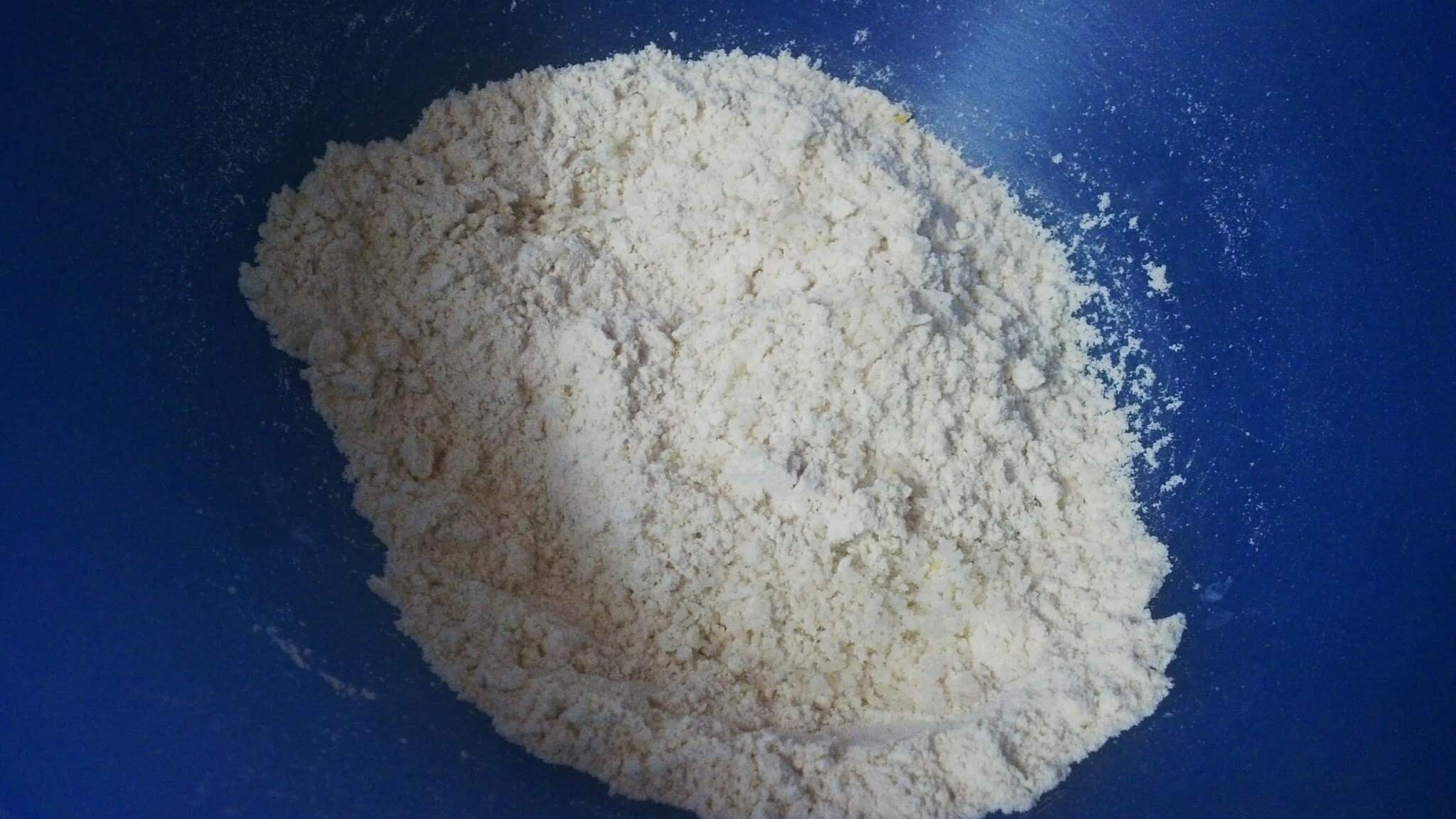 Step2:
Bring the butter to the room temperature. Whisk it well with sugar till it is light or fluffy and soft peaks are formed.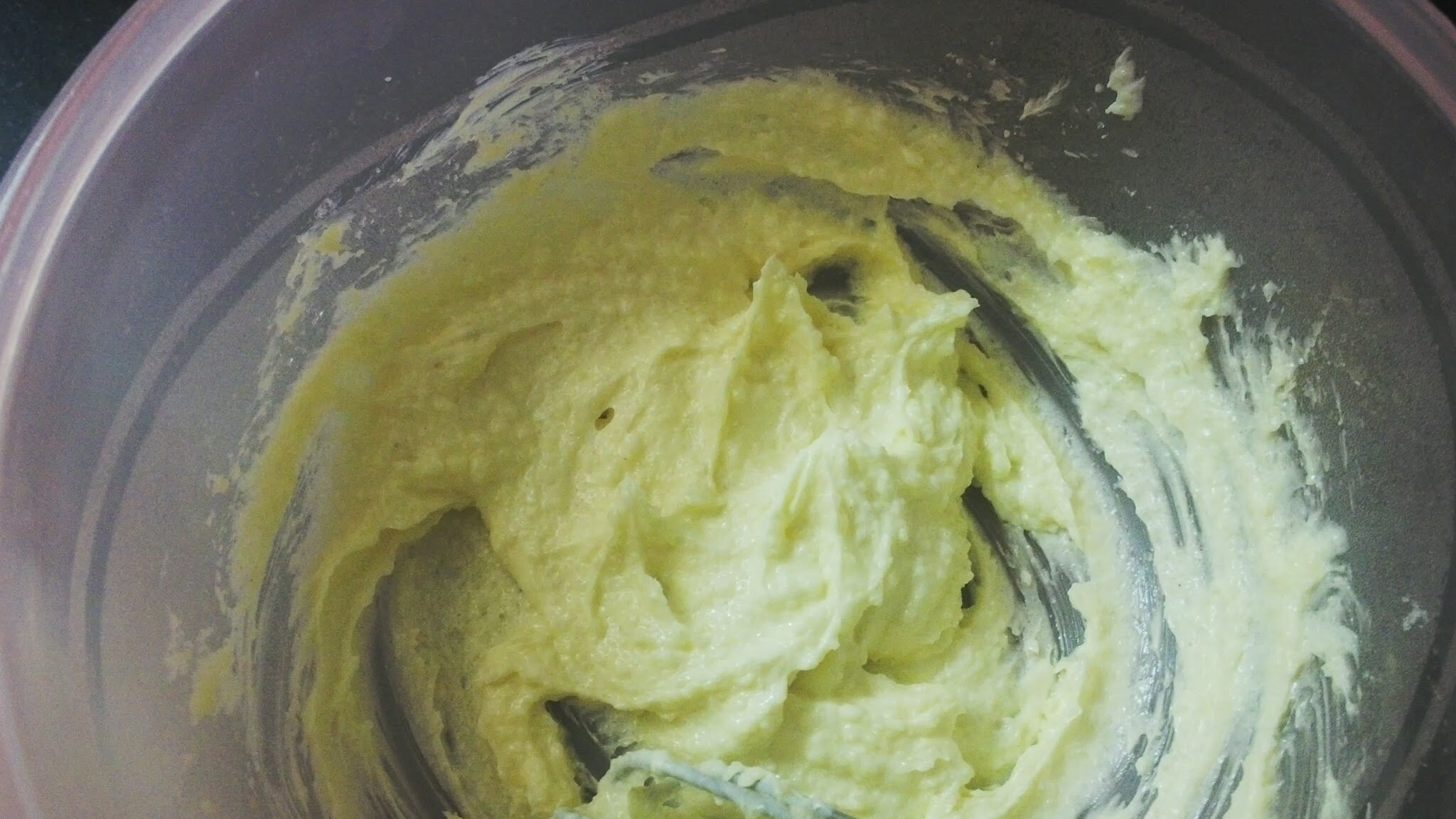 Step3:
Add the dry ingredients (in step1) to the whisked butter and sugar. Start binding the ingredients together using hands or spatula. Add milk little by little. Please do not knead it or overmix it as it can lead to gluten formation.Keep this cookie dough in refrigerator for 10-15 minutes.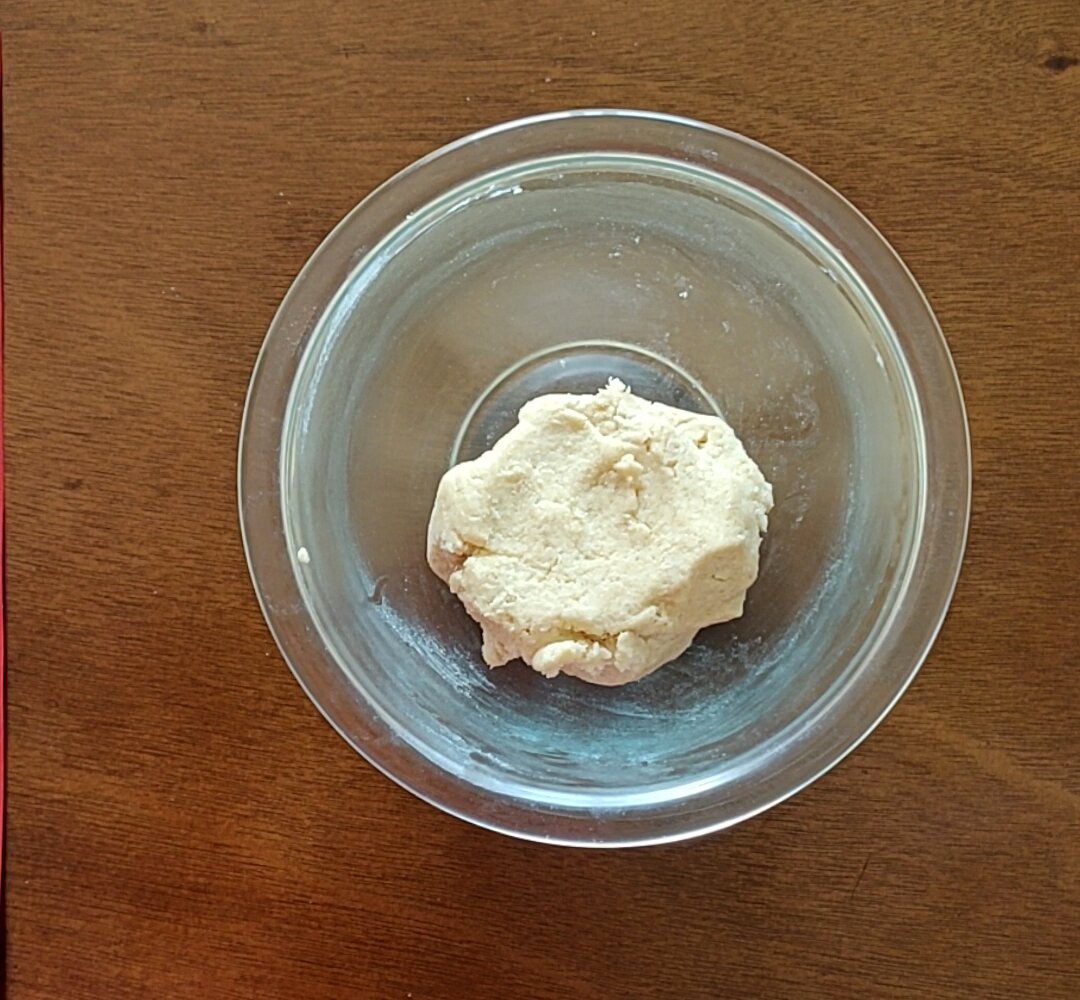 Step4:
In the meantime, set the microwave oven for preheating at 150 degree celsius in convection mode. Also, line the baking tray with a foil paper.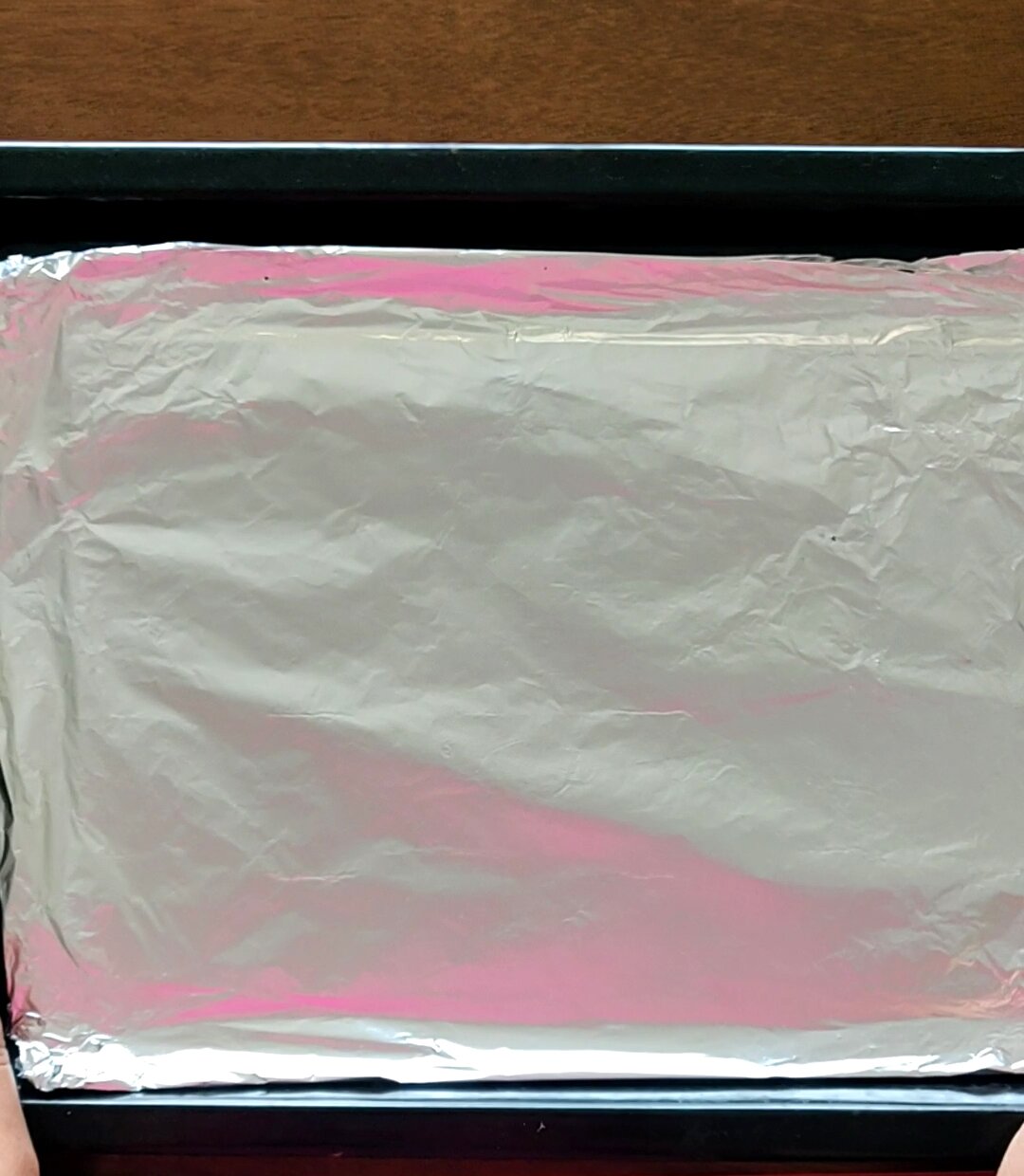 Step5:
Bring the dough out of refrigerator. Make small balls out of it and press it gently giving it the shape of cookie. Roll it in some more desiccated coconut. Place it on the baking tray. Don't keep the cookies too close to each other.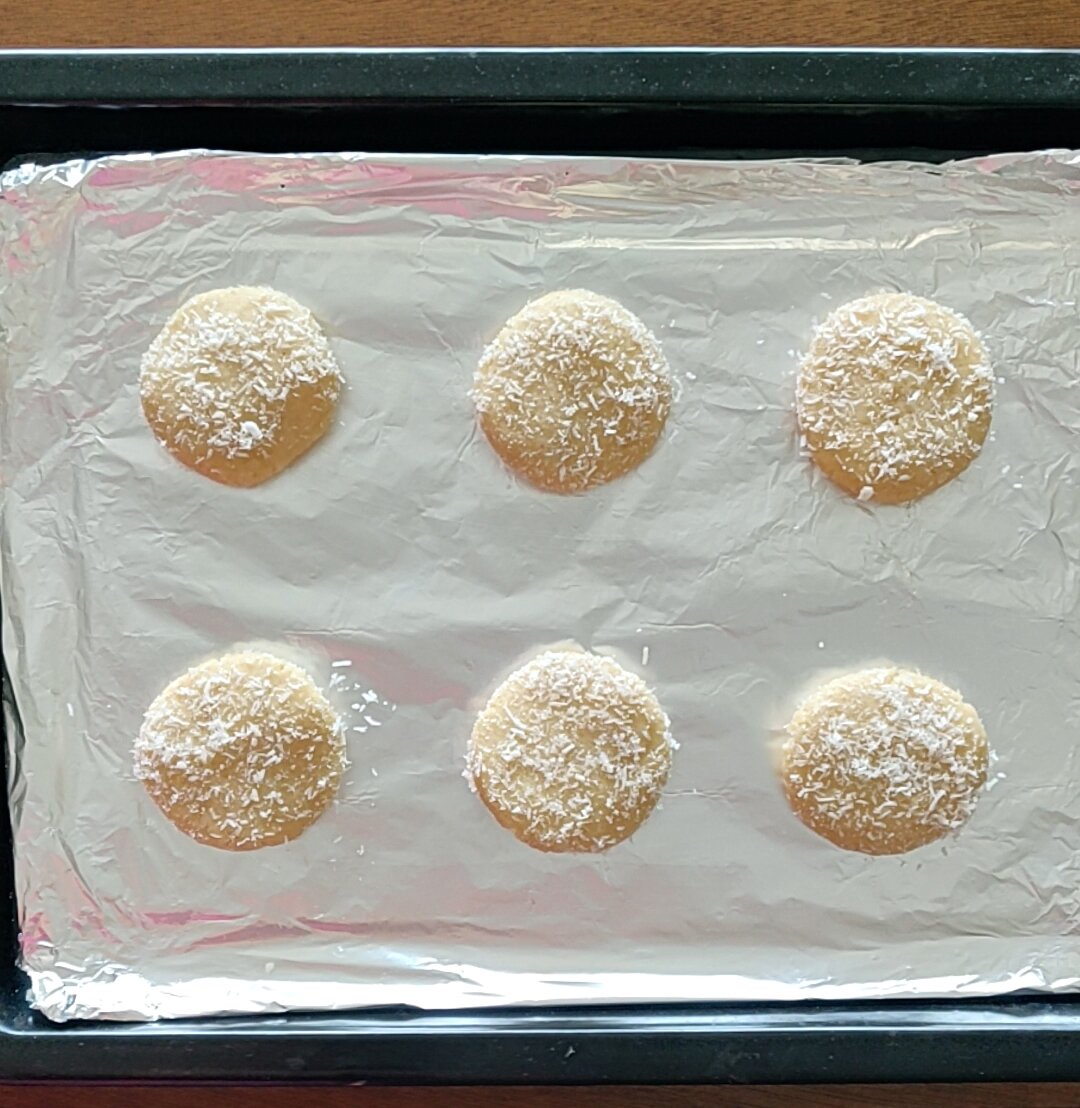 Bake these cookies at 150 degrees celsius for 20 min. Once the cookies are baked, bring them out of the oven and let them cool for sometime on a wire rack.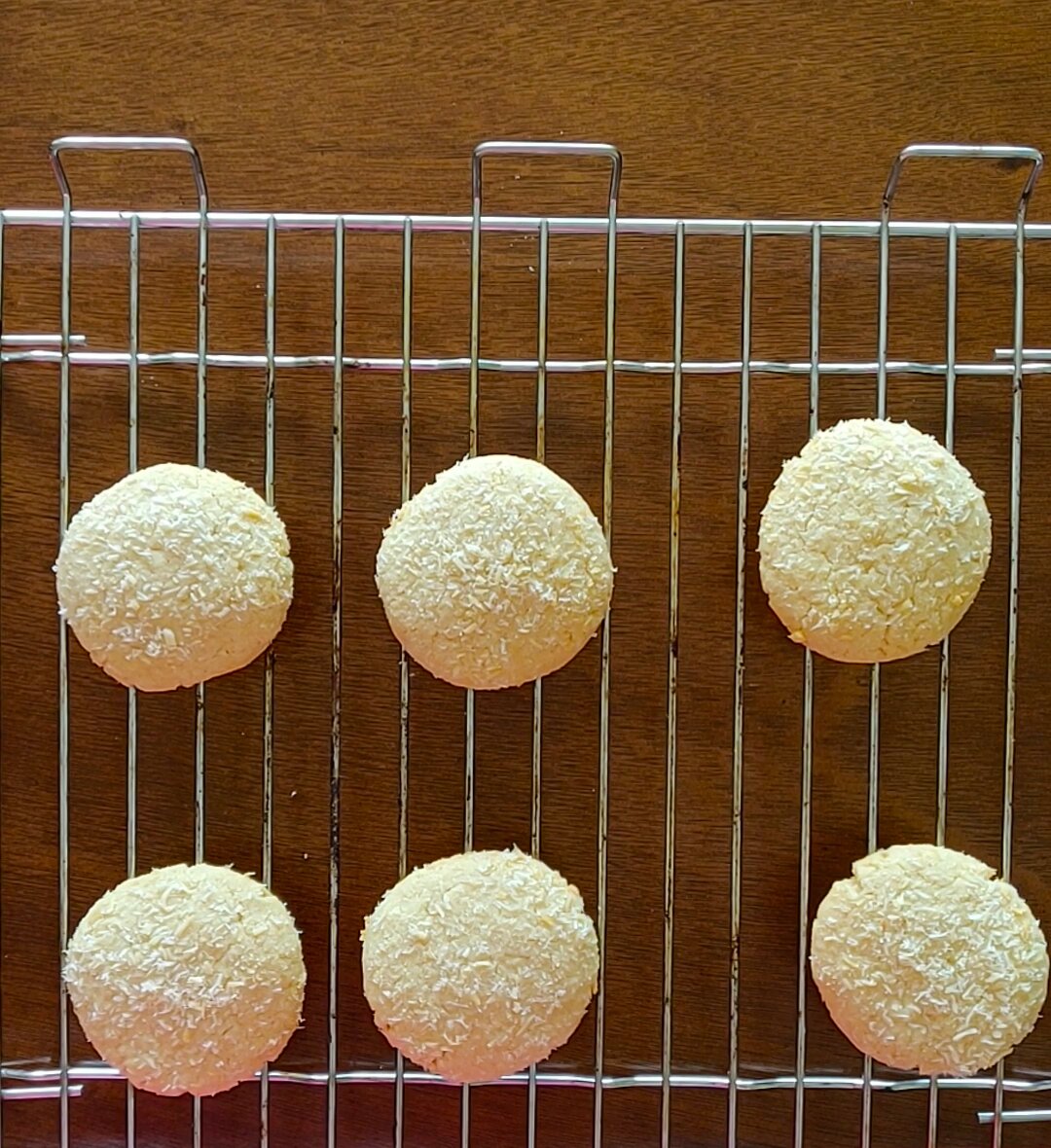 Yummy, crunchy Coconut Cookies are ready. Enjoy with a hot cuppa tea or coffee. Bon Appetit!! 🙂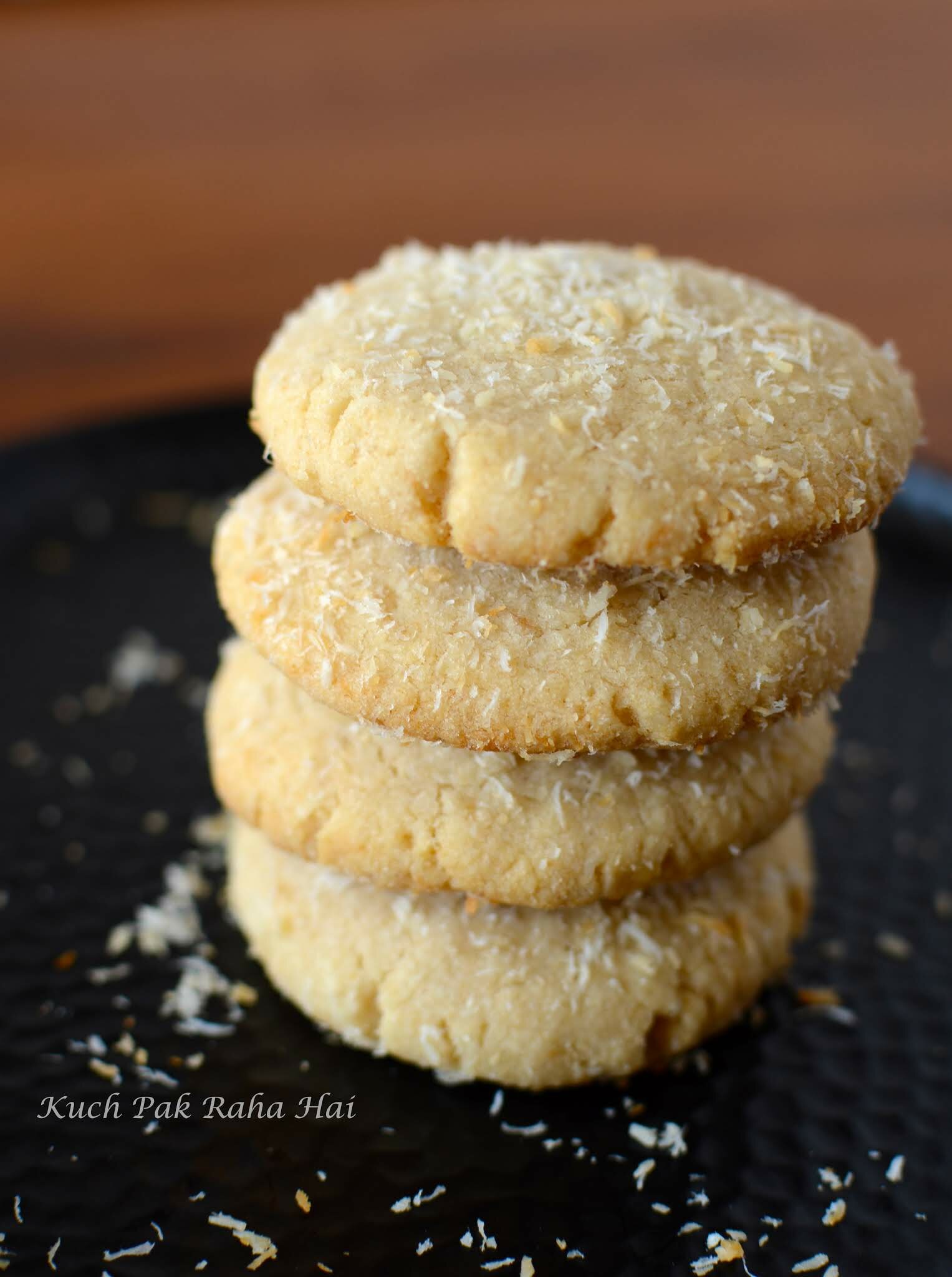 If you try this eggless coconut cookies recipe & share pics on social media, then don't forget to tag us on Facebook or Instagram or use the hashtag #kuchpakrahahai.
Let's stay connected
Facebook| Instagram| Pinterest| Youtube