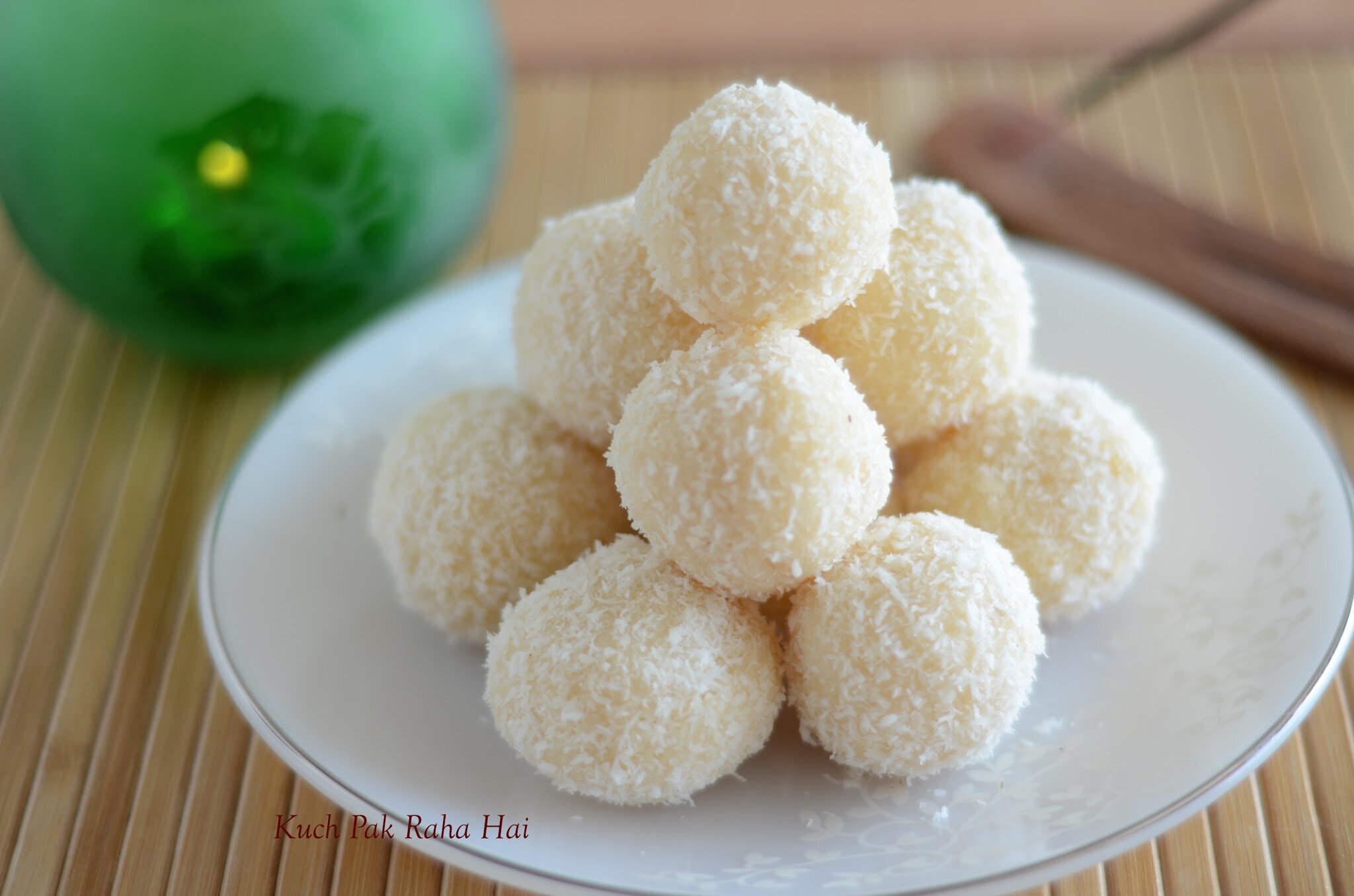 Today I am going to share Instant Coconut Ladoos' recipe. The recipe does not take much preparation time and is not complicated at all. This recipe is so easy to make that even kids can make it.
My mom recently gave me this recipe when I was searching for a dessert that could be made in minutes. I was so amazed while making it that I had to call up and reconfirm from her that I am not missing on any step and how could anything be made in such a short time. This recipe is going to take just 15 minutes. Do give it a try if you have got surprise visit by some guests or you are in a hurry and looking for some quick easy-peasy dessert.
This recipe uses condensed milk. You can use Milkmaid or Amul Mithai mate. If you have sweetened condensed milk at home you can make this dessert anytime. You can even add dry fruits, chopped nuts, raisins to it as per your choice.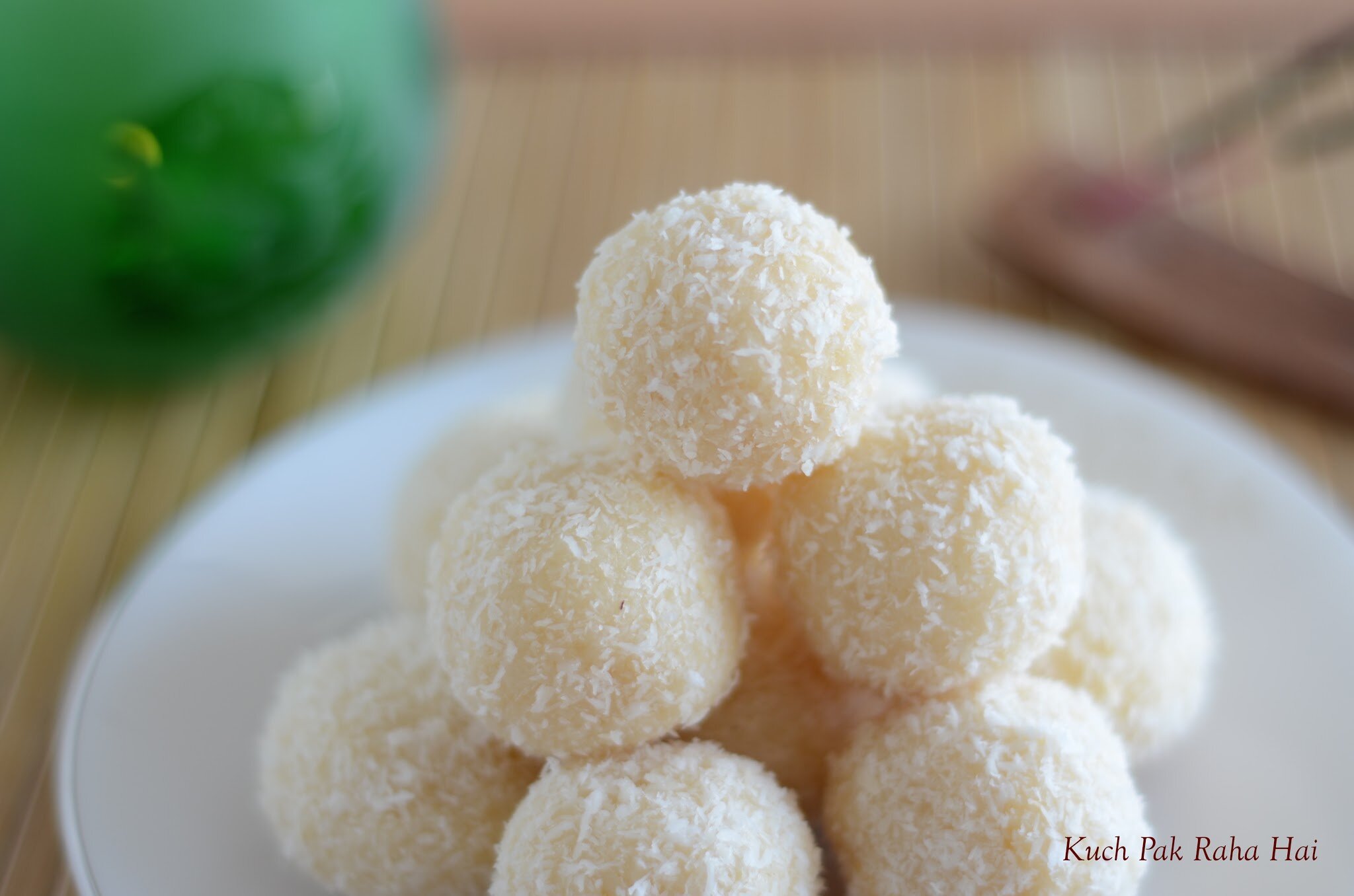 Other Indian Sweets recipes you might like :
Hope you would like this Instant Coconut Ladoos recipe!! 🙂
List Of Ingredients: (Makes 12 pieces)
Desiccated Coconut Powder-2 & 1/2 cups (For ladoos)
Sweetened Condensed milk (Milkmaid)-200 grams(1/2 tin) (buy here)
Desiccated Coconut powder-1/4 cup (For coating)
(Optional)
Chopped Nuts-1/4 cup
Raisins-1/4 cup
Steps To Prepare:
Step1:
Take 2 cups of desiccated coconut powder in a non stick or heavy bottomed pan. Roast it on low-medium flame for 2-3 minutes till it starts dispersing rich coconut aroma and slightly changes in colour. If you want to add nuts in your ladoos, roast them too in this step.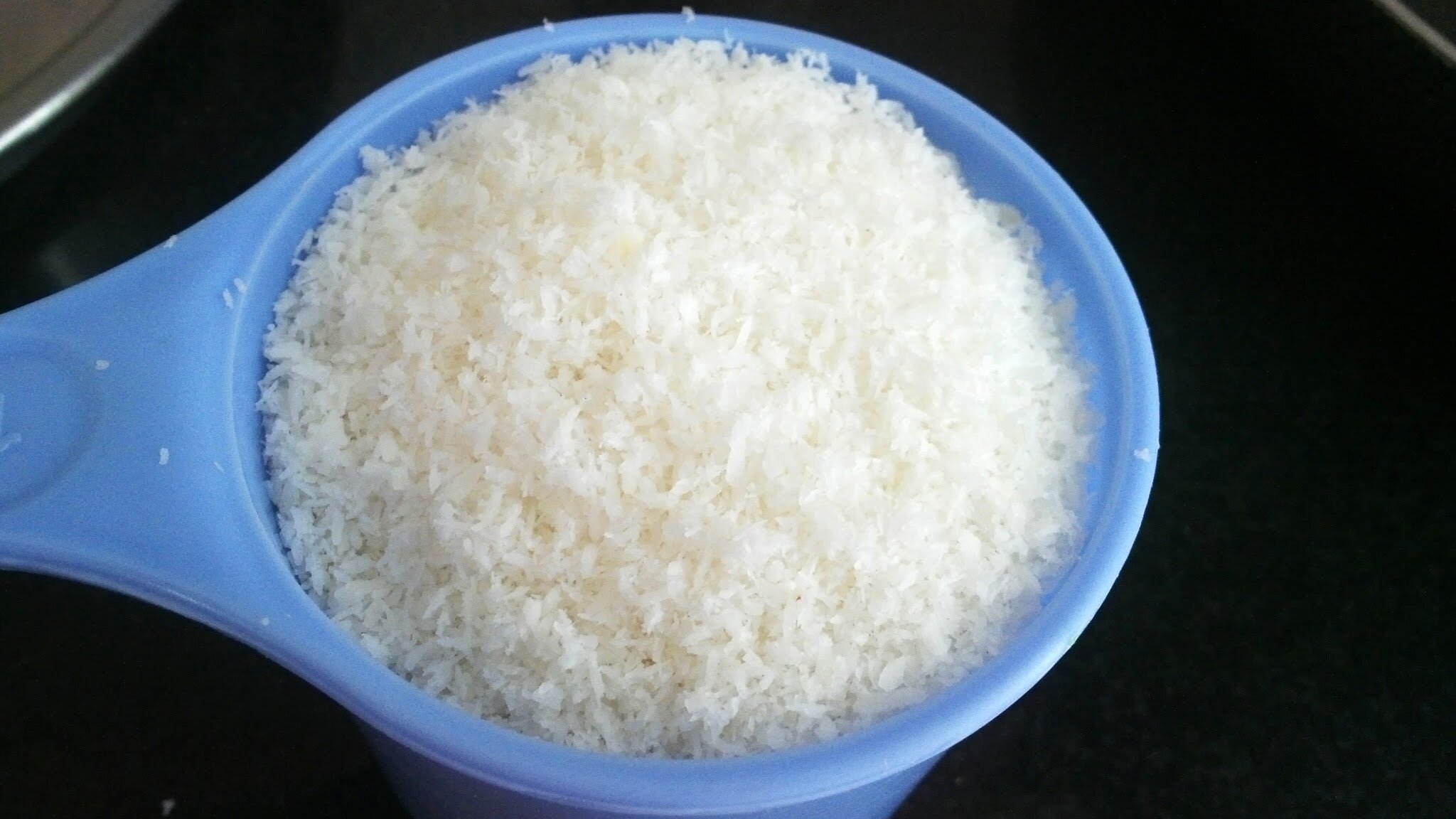 (Note: If you making this recipe for "No Fire" cooking category, either skip this step or roast the coconut powder & nuts beforehand at home before using them in the competition.)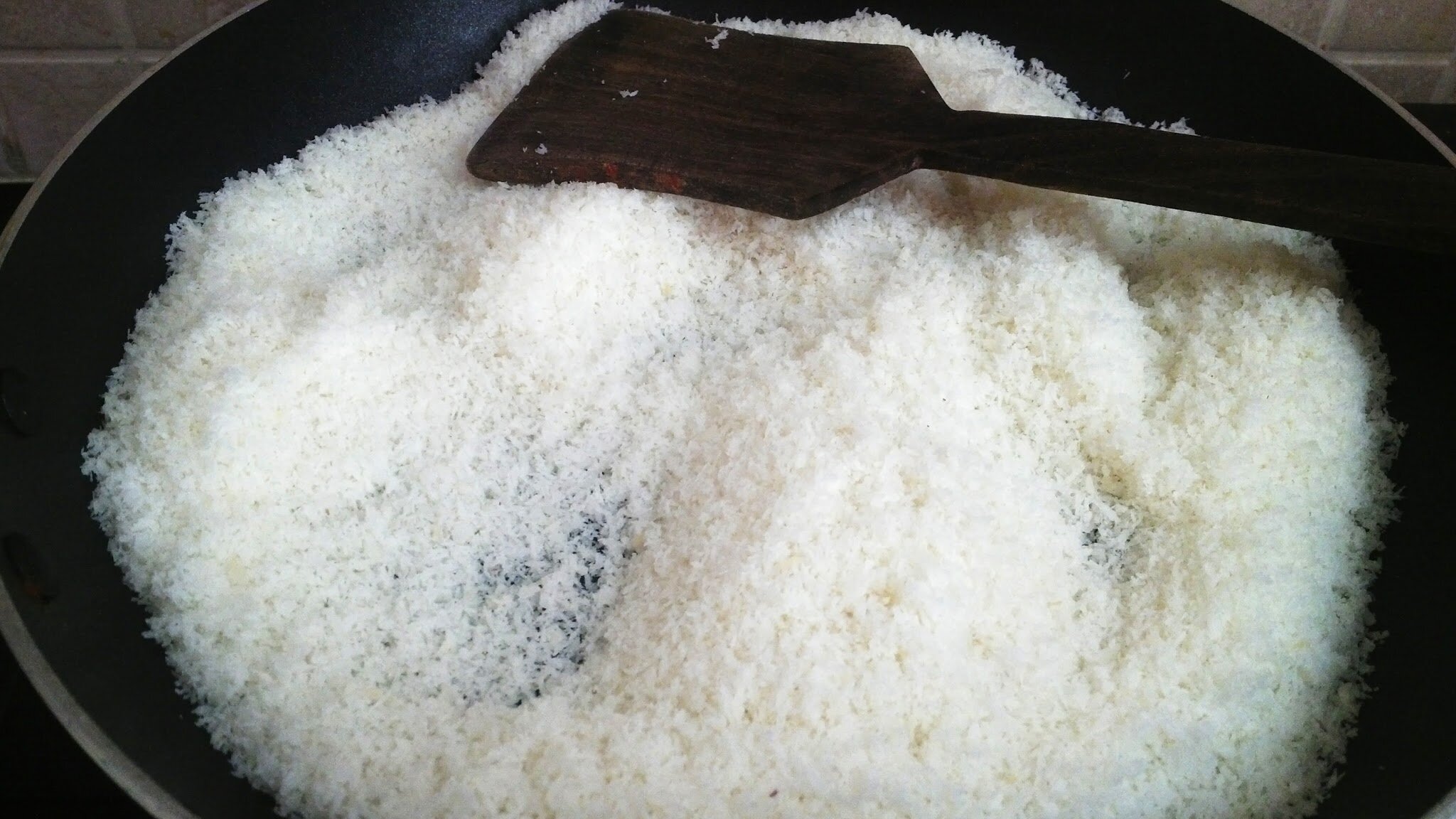 Step2:
Add condensed milk (buy here) to it with constant stirring so that the mixture does not sticks to the bottom and gets burnt.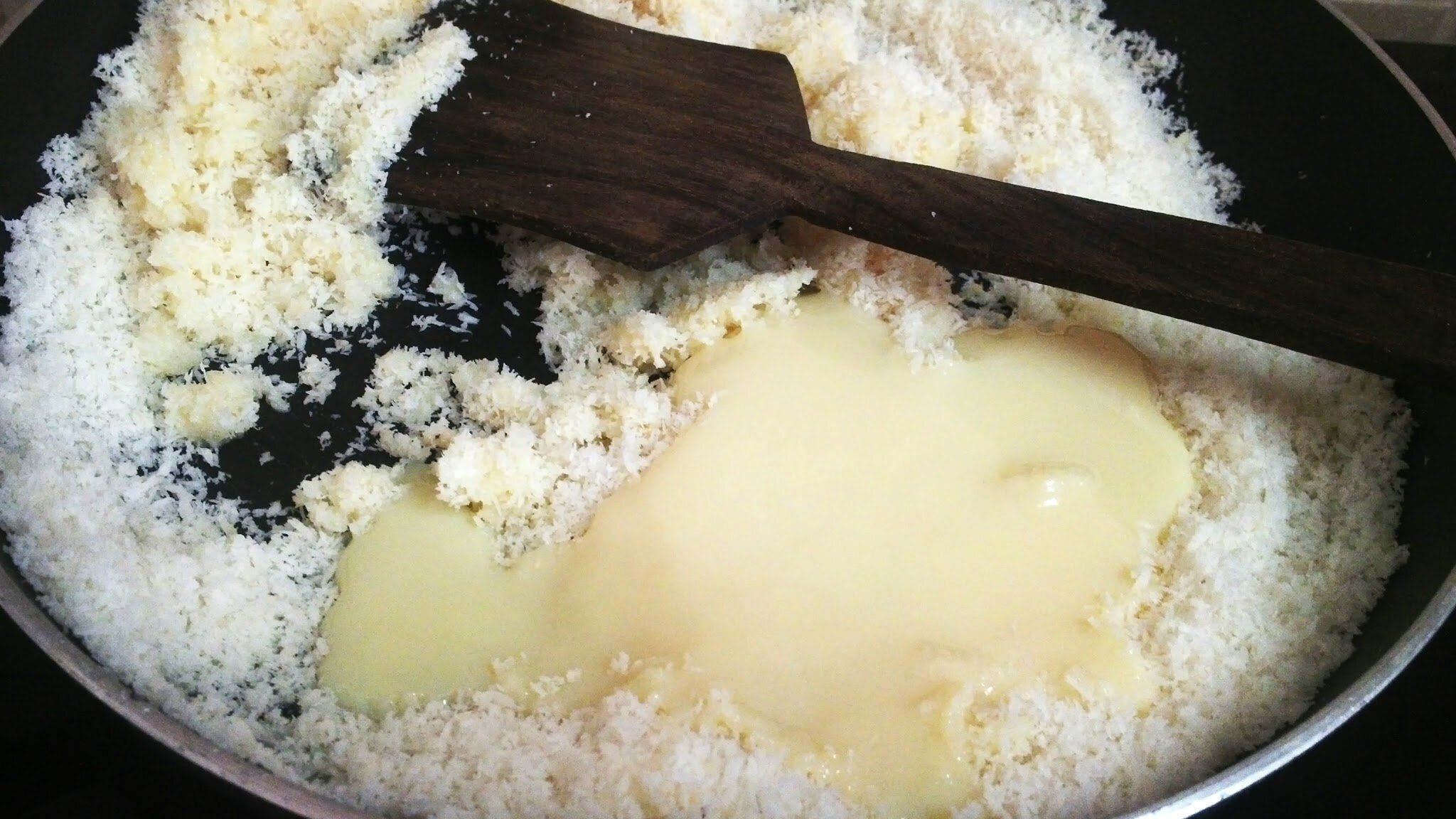 Keep mixing it for 4 to 5 minutes till the mixture starts leaving the edges of the pan. Keep it aside for 10 minutes so that mixture becomes warm and easy to handle.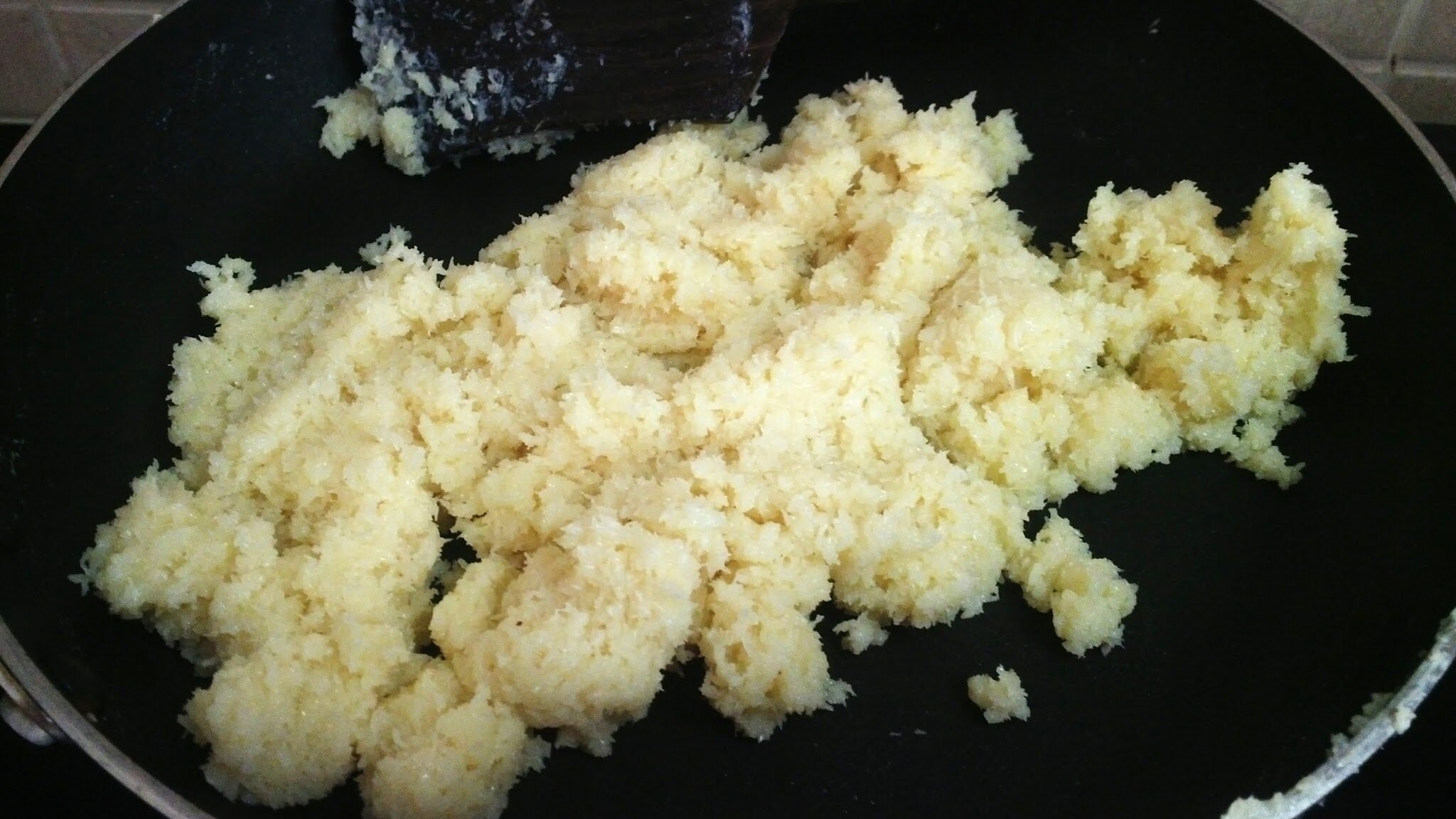 Step3:
Rub little bit of desi ghee on your palms. Take spoonfuls of mixture and start shaping them into balls one by one.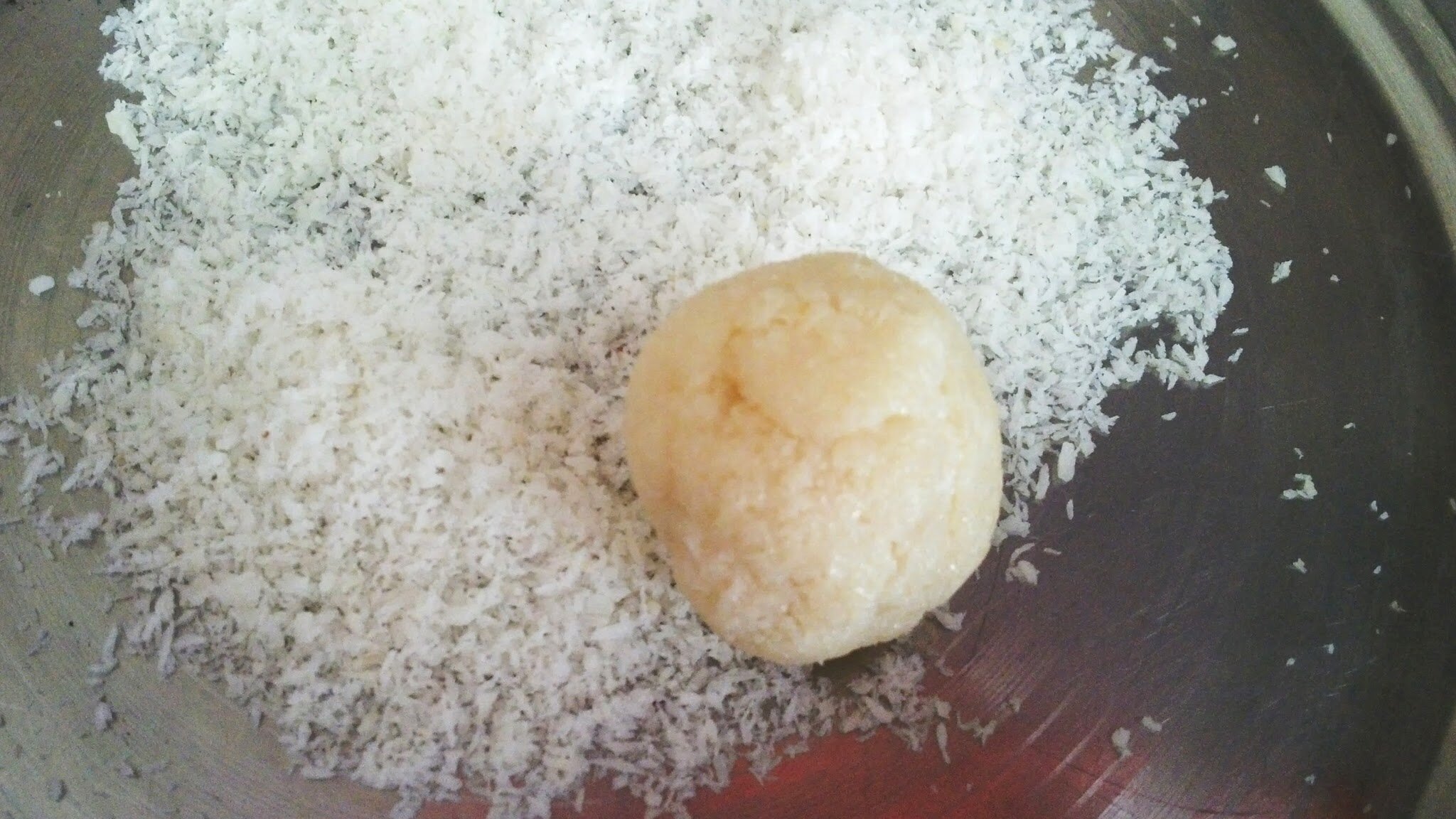 Roll these balls in the remaining half cup of desiccated coconut powder.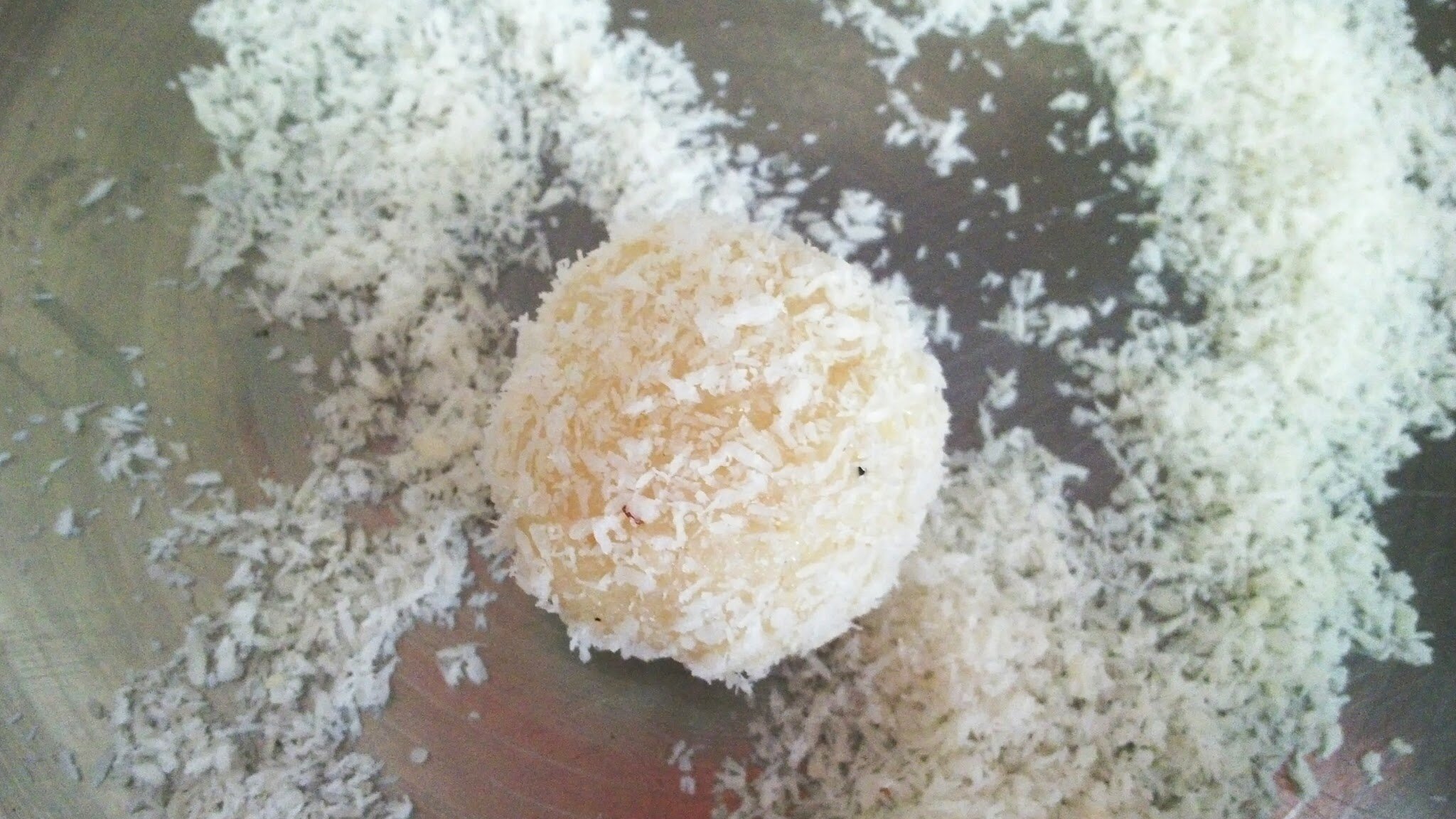 Coconut Ladoos are ready :D!! Garnish them with raisins or chopped nuts (optional).