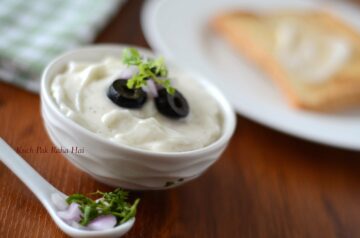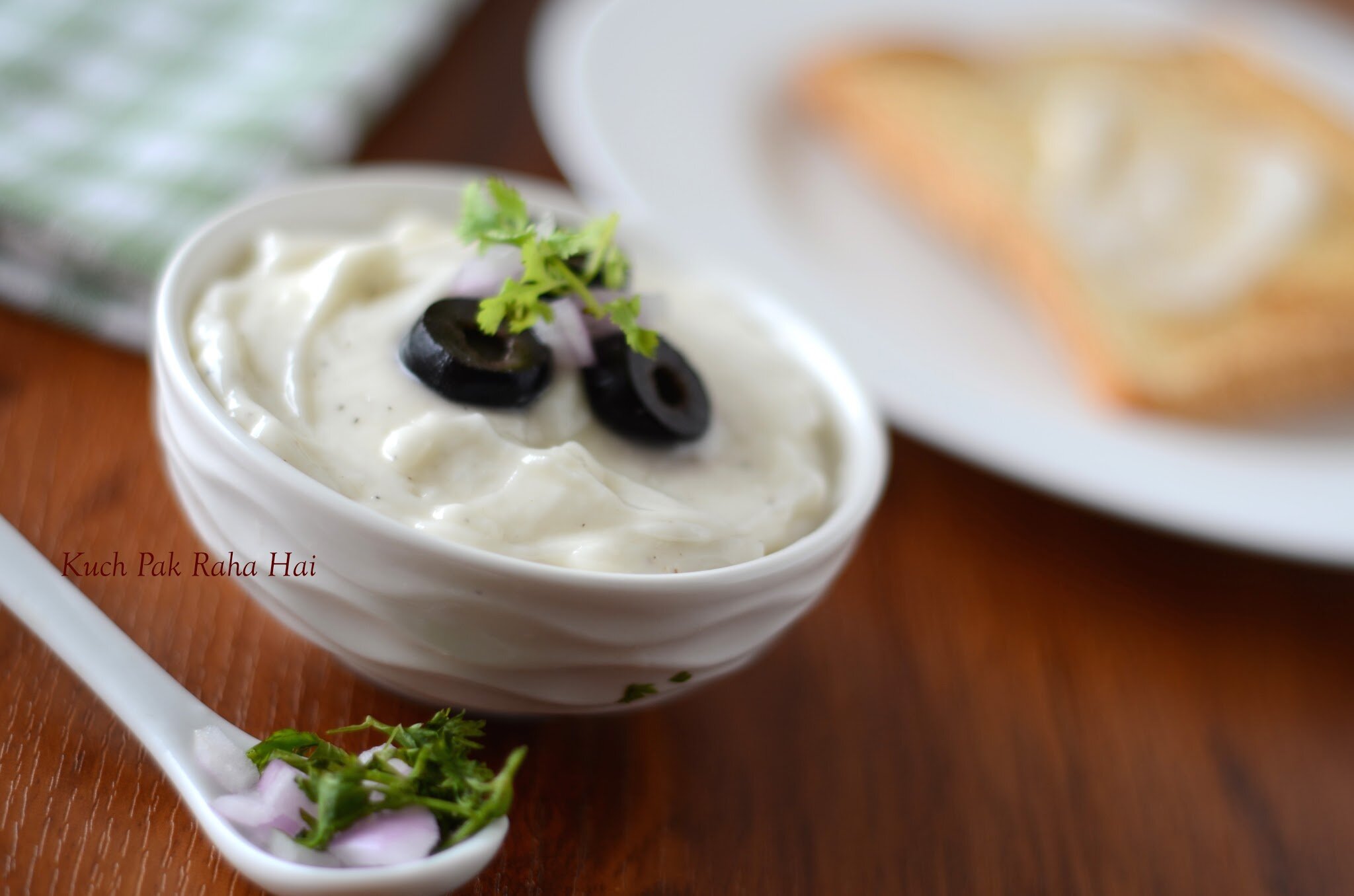 Good evening to all the dear blog readers. The Diwali festivities and preparations had kept me busy for past few days but now I am back again with some more interesting and simple recipes.
Today I am going to share 'Eggless Mayonnaise' recipe. It can be used in making variety of salad and sandwiches. It is thick and creamy in texture with some added flavours of black pepper and vinegar. You may add mustard paste, oregano, chopped onions or basil for additional flavour and zing.
The Mayonnaise recipe just requires two simple ingredients and little patience. The texture of the mayonnaise will be creamy just like the ones you get in market. It is a kids friendly recipe as it does not contain any harmful preservatives or additives. You can make variety of sandwiches, dips and salads using this mayonnaise.
Hope you would like this simple to make and yummy Eggless Mayonnaise recipe.
List Of Ingredients:
Chilled Cream-1/4 cup
Olive Oil-1/2 cup + 2 tablespoon (or any other flavourless oil)
Salt-1 tsp ( or to taste)
Black Pepper-1/2 tsp
Vinegar-1 tsp
Steps To Prepare:
Step1:
Transfer the cream to a whipping bowl. I have used Amul fresh cream tetra pack for it. Please make sure the cream is chilled before you start whipping it.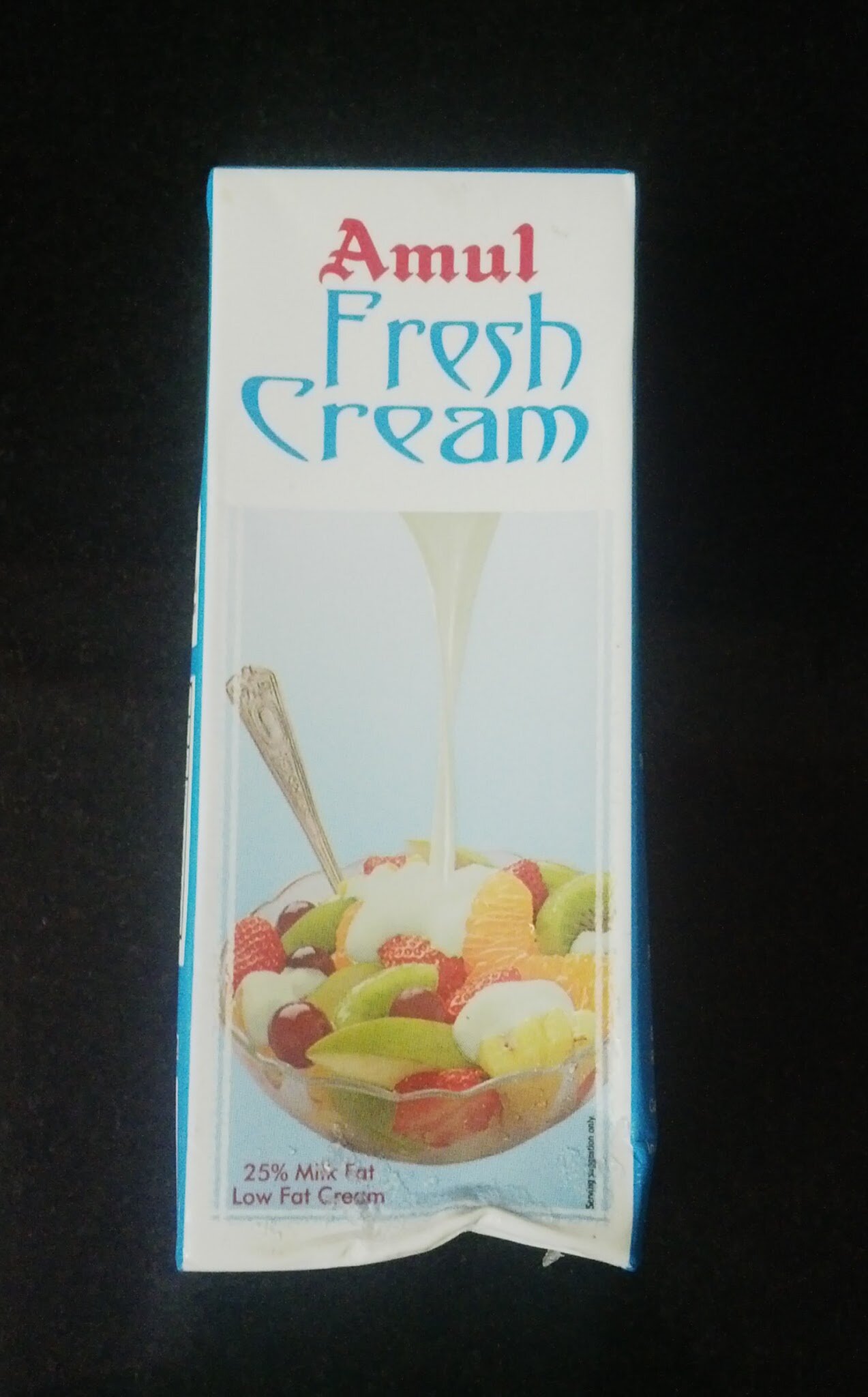 Here I have used "Morhy Richard Chopper Vivo" which comes with a whipping attachment (as you can see below) along with chopping blade. (
Buy Here
)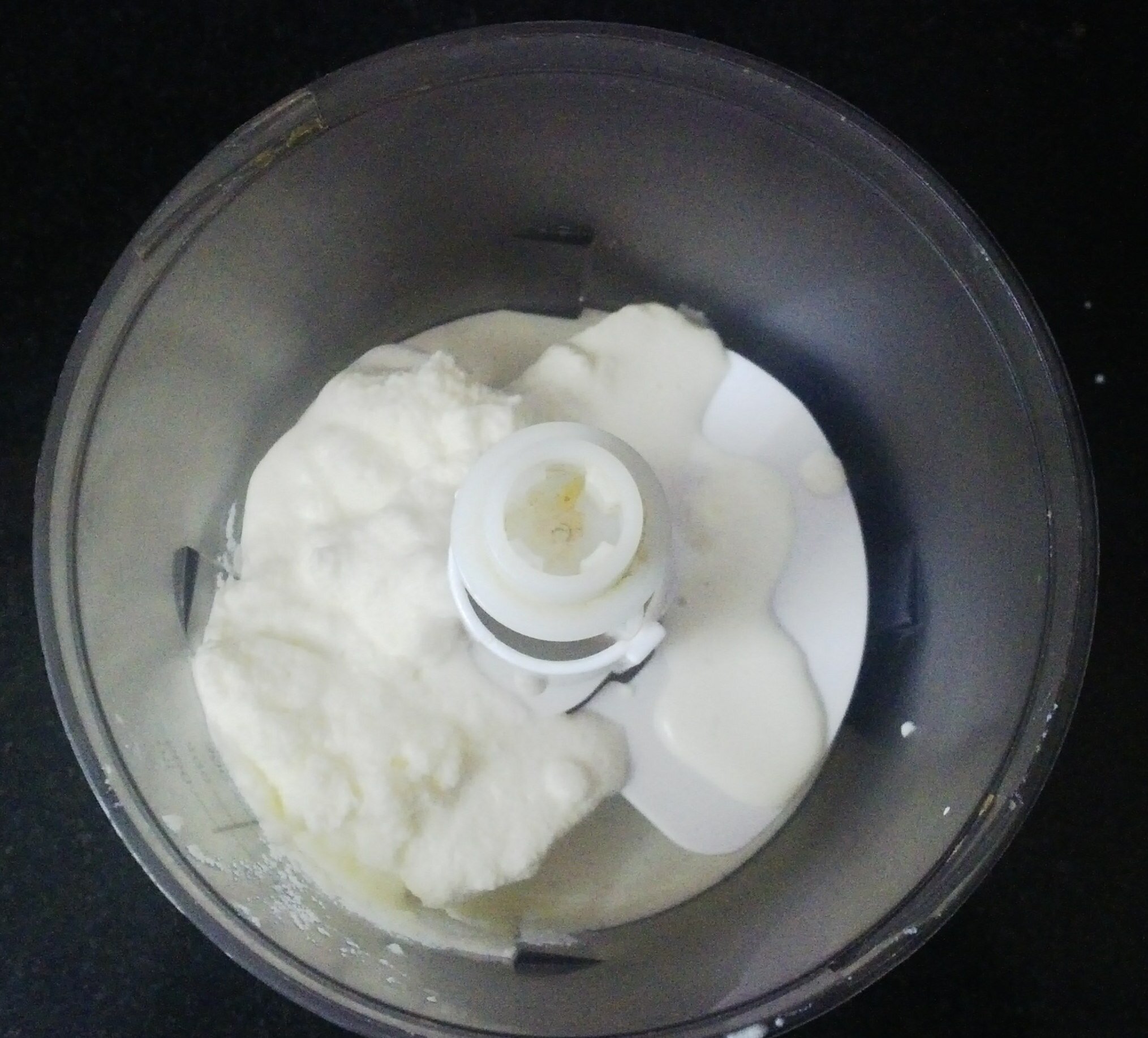 Step2:
Start whipping the cream. Once the cream starts thickening up, add some oil to it. Do not add all the oil at once. Add the oil tablespoon by tablespoon and keep whipping it.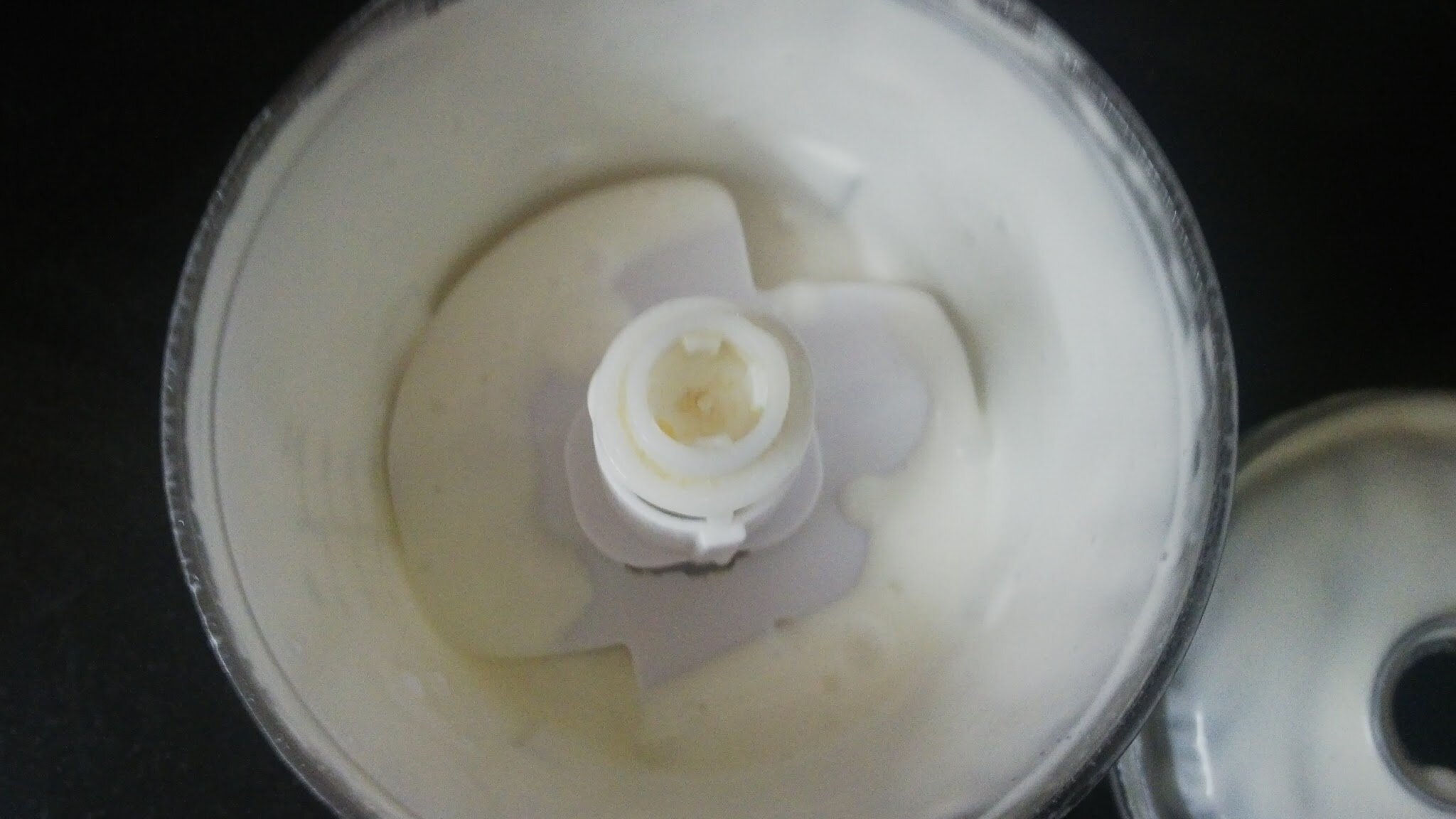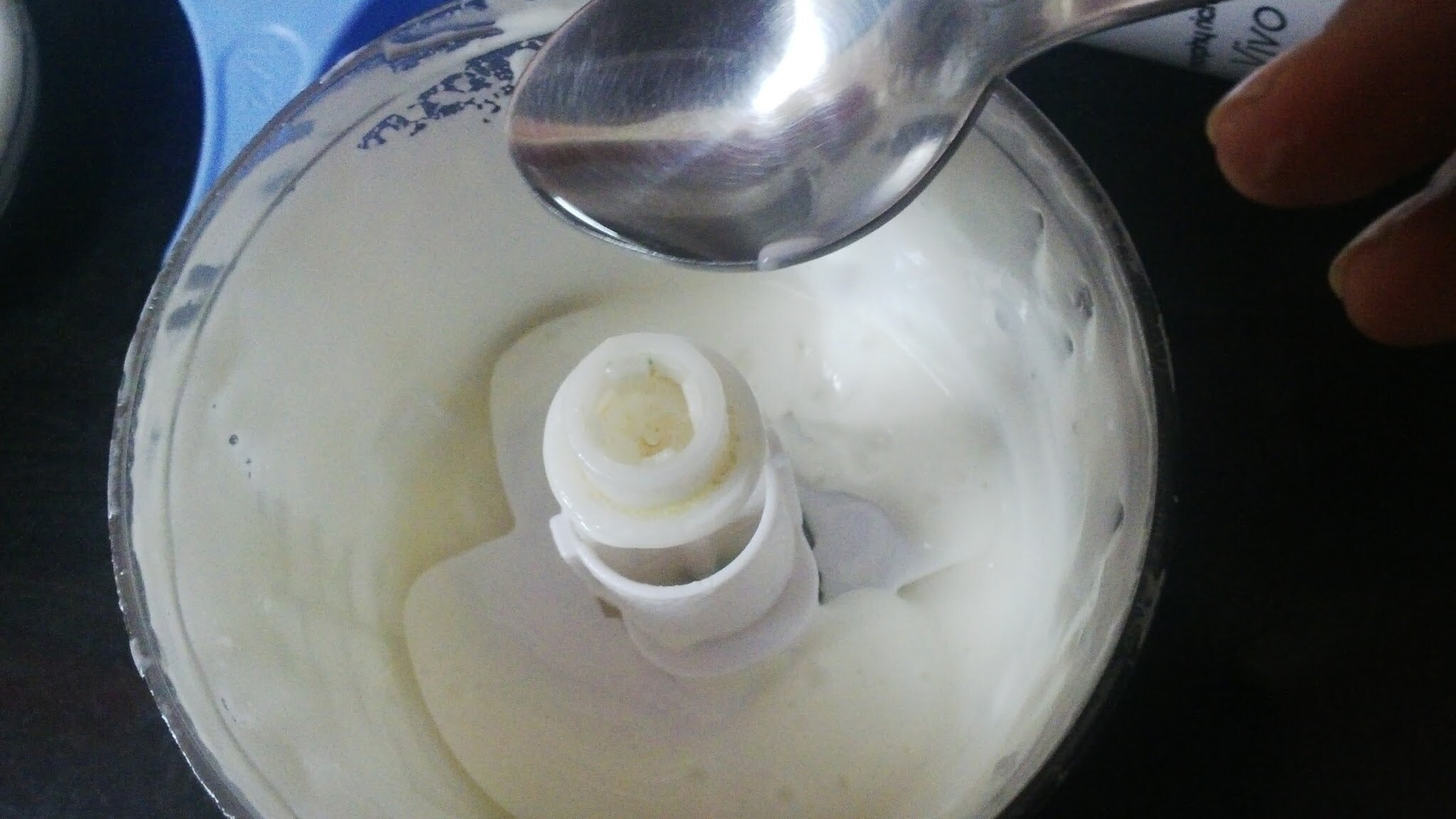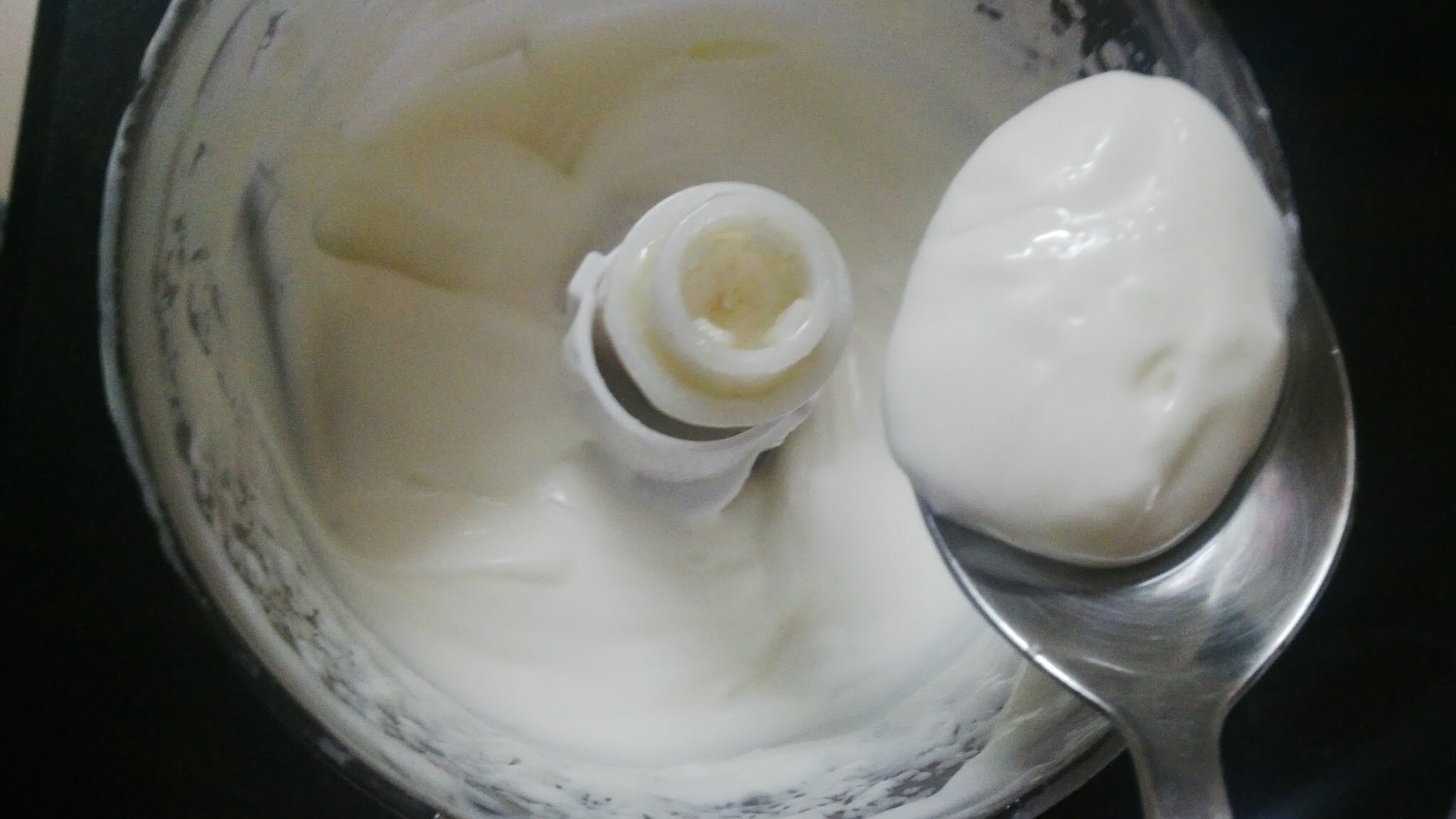 The cream along with oil will turn thick and creamy gradually.
Step3:
Add salt, black pepper and vinegar to the bowl and whip once again till all ingredients are mixed together properly.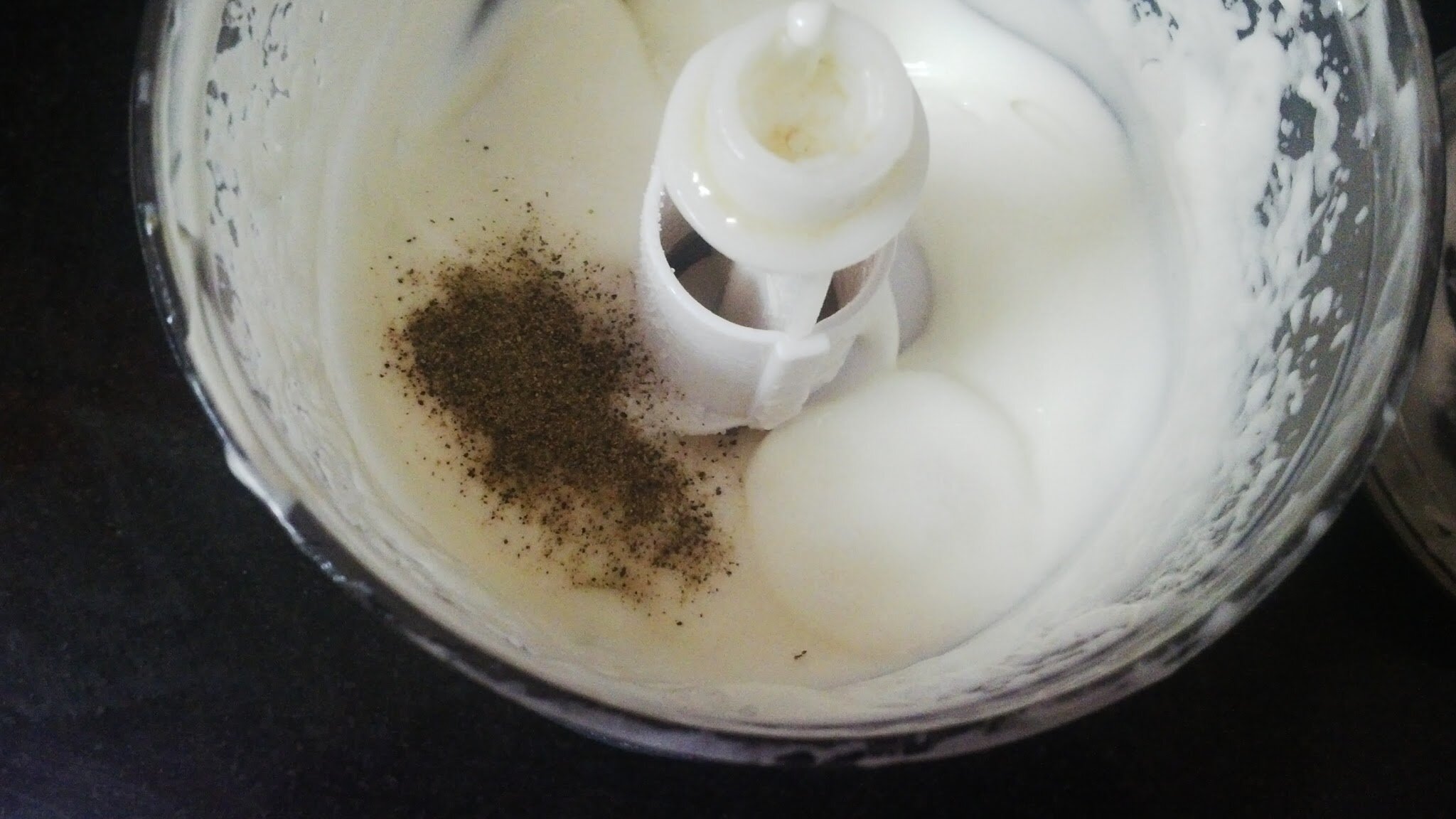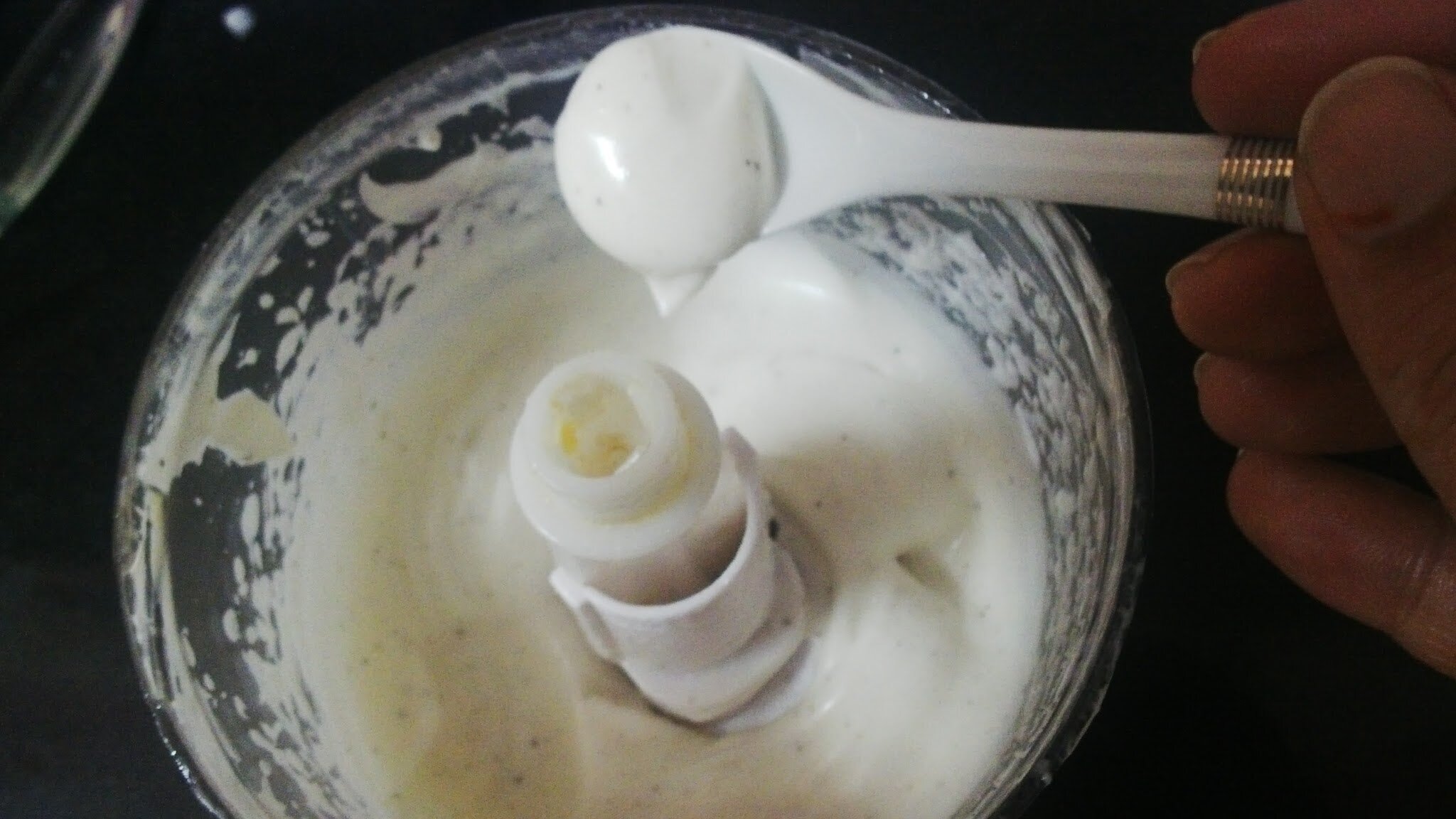 'Eggless Mayonnaise' is ready!! Enjoy it in your salad, sandwich or as a spread over a freshly baked toast 😀