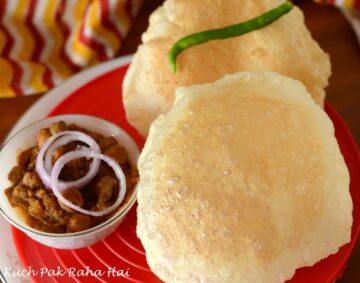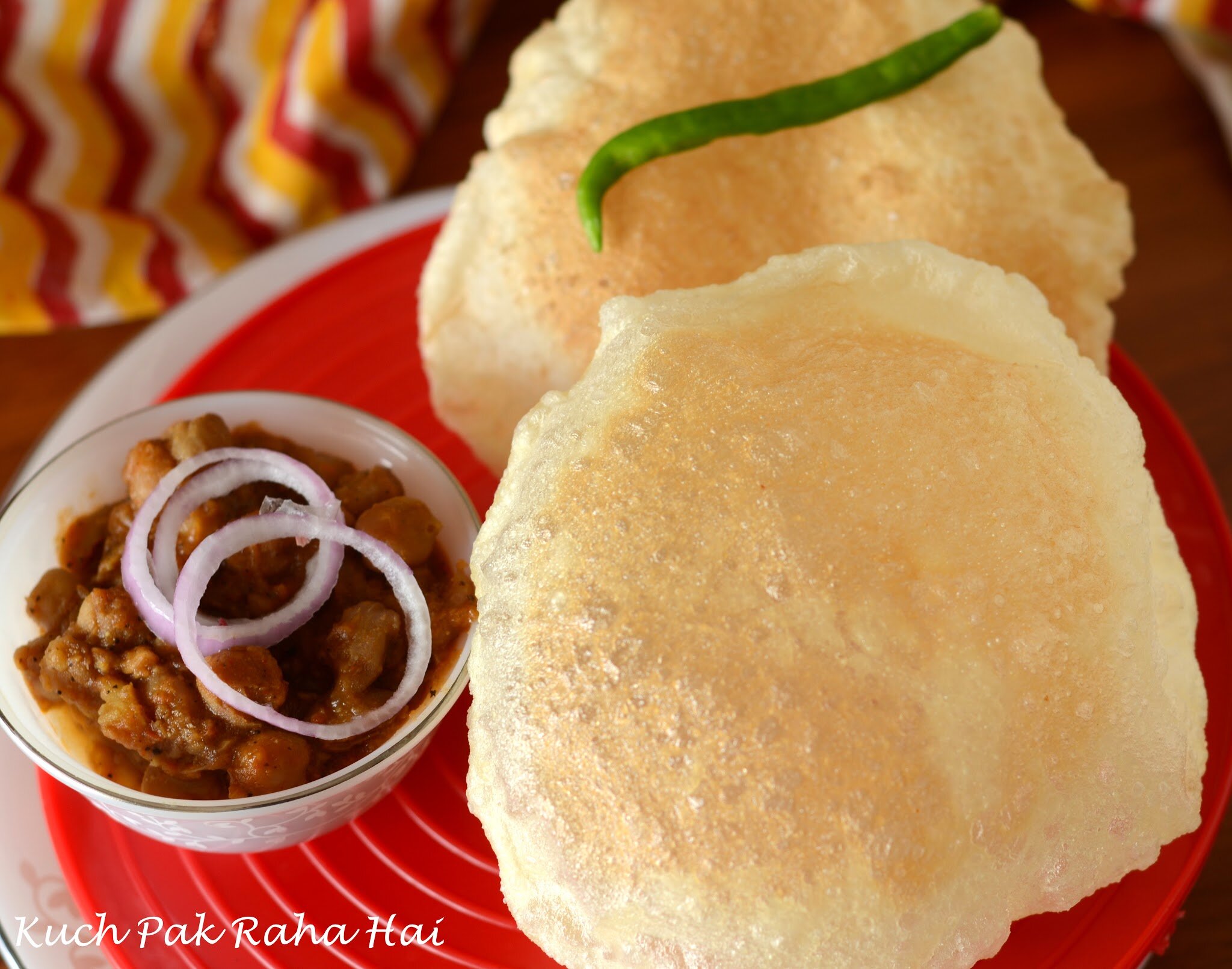 Bhatura is deep-fried puffed Indian bread eaten with Punjabi style Chhole (chickpeas). They are a bit thick than Pooris, crisp on the surface and chewy insides.  In this post we have shared Instant Bhatura recipe which you can make quickly & easily at home.
Traditionally bhature were made after fermenting the All purpose flour/Maida dough overnight or for 6-8 hours. There are many recipes available for making bhatura. One of the most common is using yeast and the second one is by kneading the dough along with curd, sugar, salt and baking soda but both the methods require some time for fermenting. Today I am going to share the Instant Bhatura recipe where we knead the dough using soda water or carbonated water. This recipe is quite useful when you want to make Chhole-Bhature and don't have much time for fermenting the dough. Also, in case of surprise guests, this recipe come quite handy. All you need is a bottle of soda water in your kitchen inventory and you can make these bhaturas any time.
Hope you would like the simple & quick Instant Bhtaura recipe!!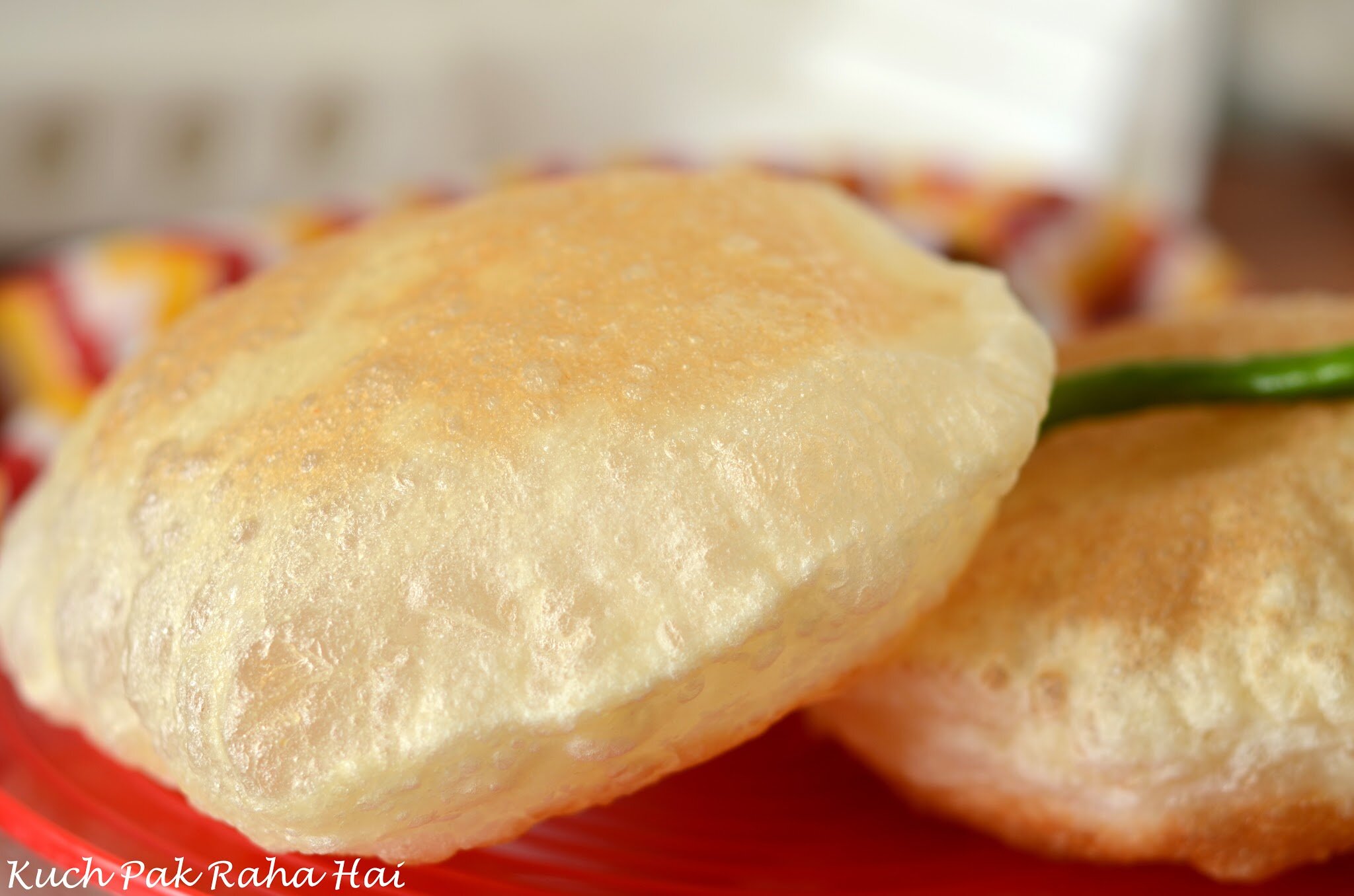 List of Ingredients: (Makes 12-13 pieces)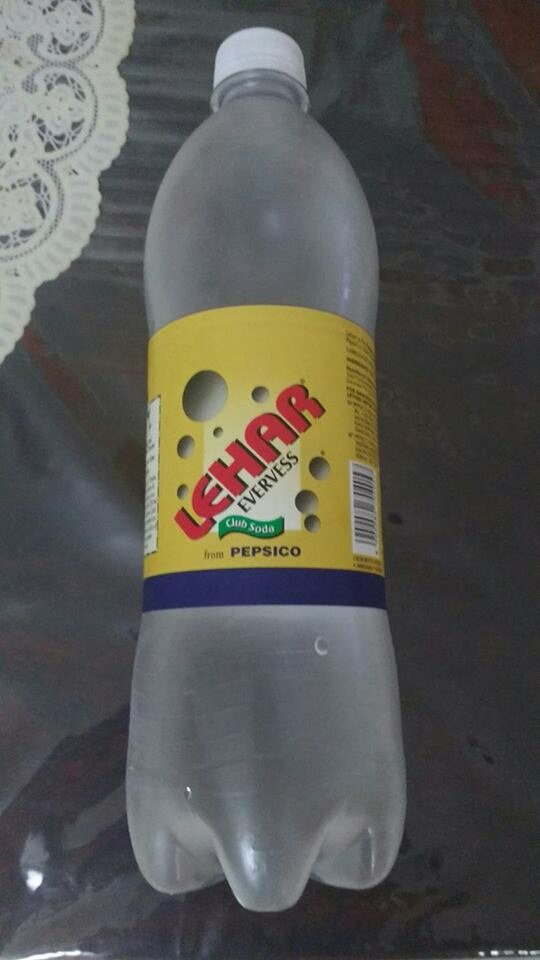 Soda Water/Carbonated Water
Maida/All Purpose Flour- 3 cups
Sooji/Semolina- 3 tbsp
Salt-2 tsp (or to taste)
Cooking Oil-2 tbsp
Soda water-325 to 350 ml
Oil- For Frying and greasing
Two main points to remember:
The fizz in the soda water/carbonated water should be intact.
Soda water bottle should be at room temperature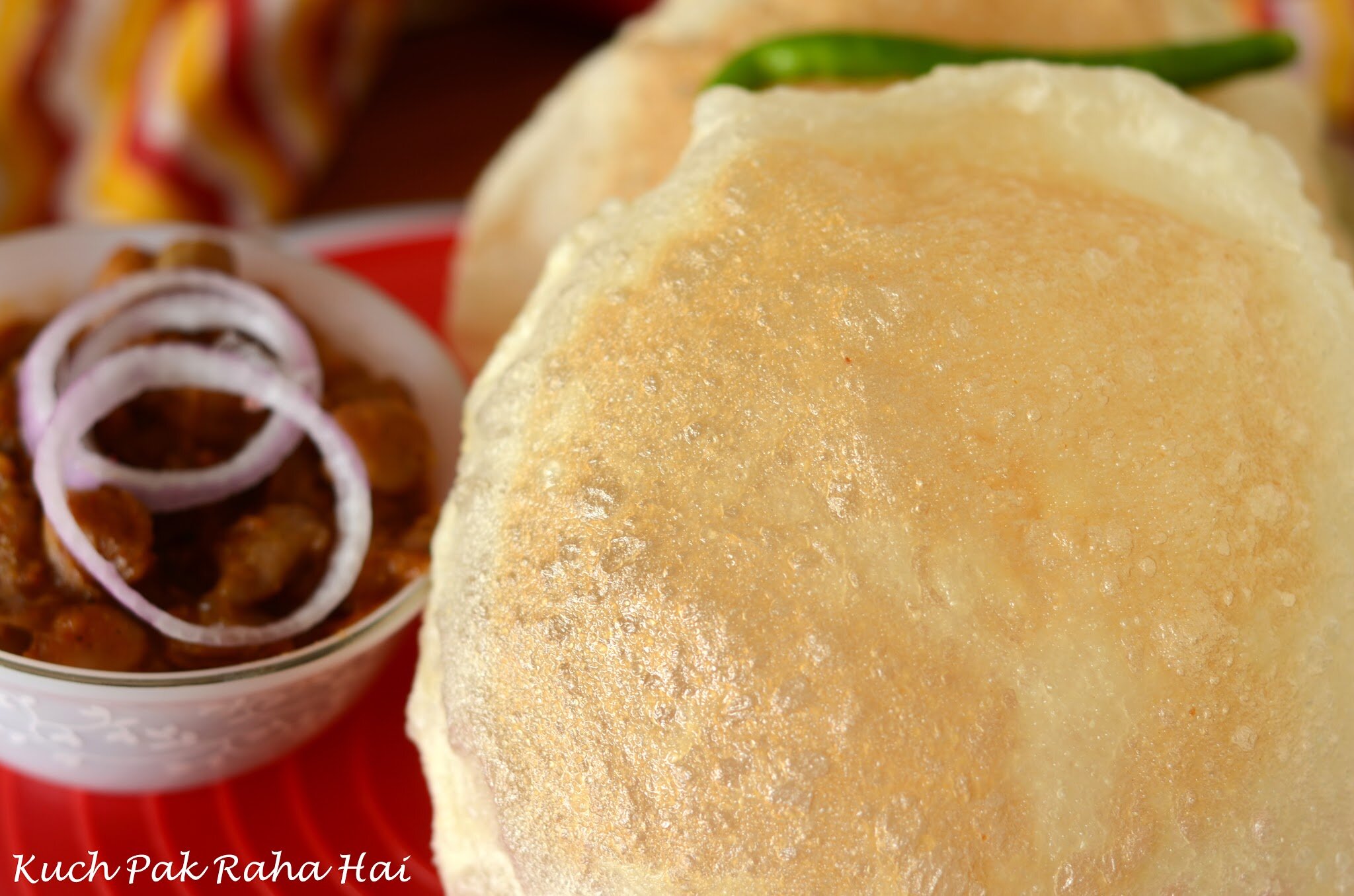 Steps To Prepare:
Step1:
Take maida, sooji, salt and 2 tbsp cooking oil in a mixing bowl. Mix well.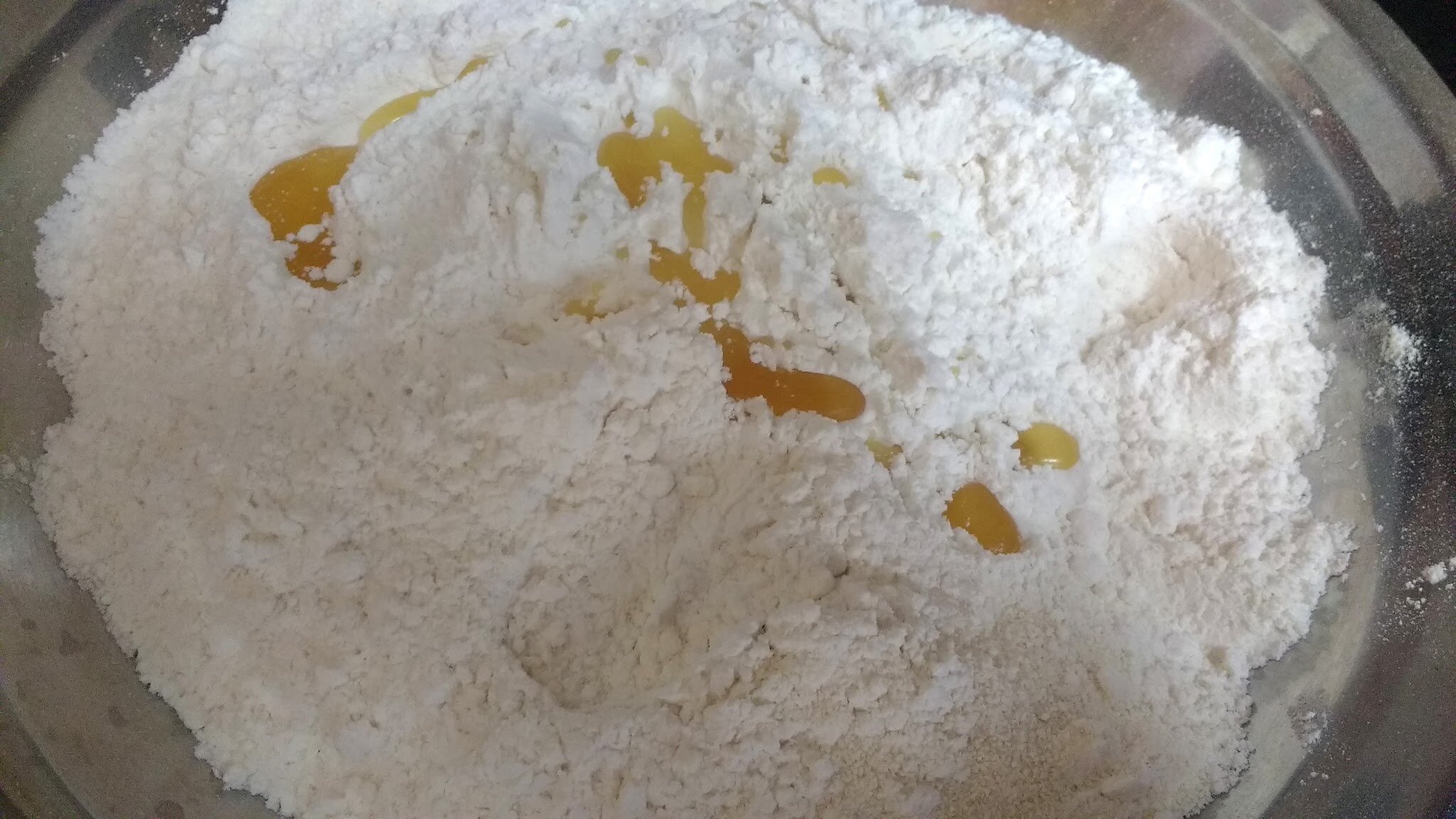 Step2:
Gradually add soda water to the mixture above and knead a soft dough. Do not add all the soda water in one go. Also, make sure the fizz is intact in soda. I generally prefer to open a new soda water bottle when preparing bhatura dough. Please do not use chilled soda water bottle. Any soda bottle at room temperature would work.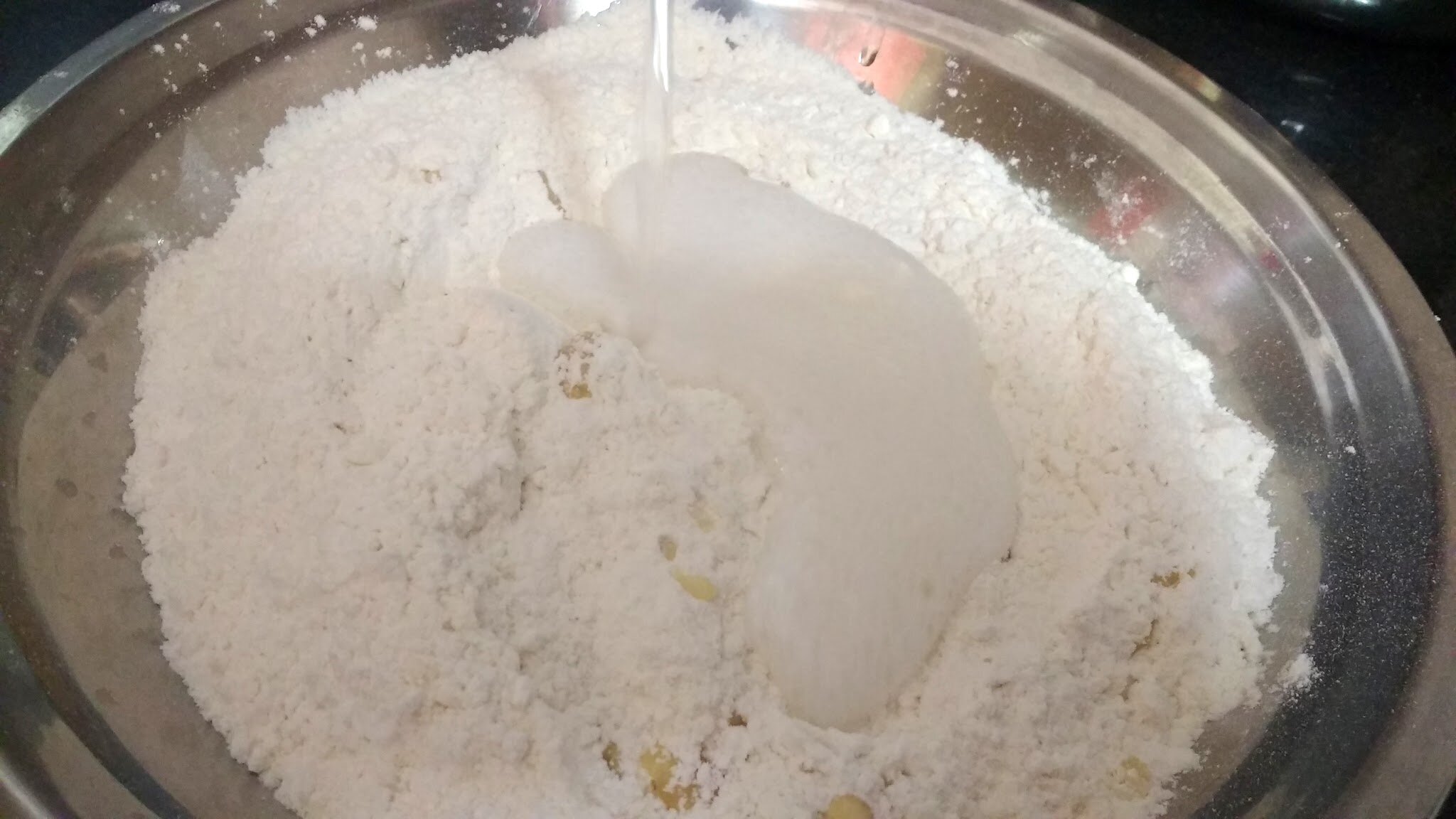 The dough may be sticky. Don't panic. Just apply some oil in your hands and keep kneading it. It will become smooth gradually.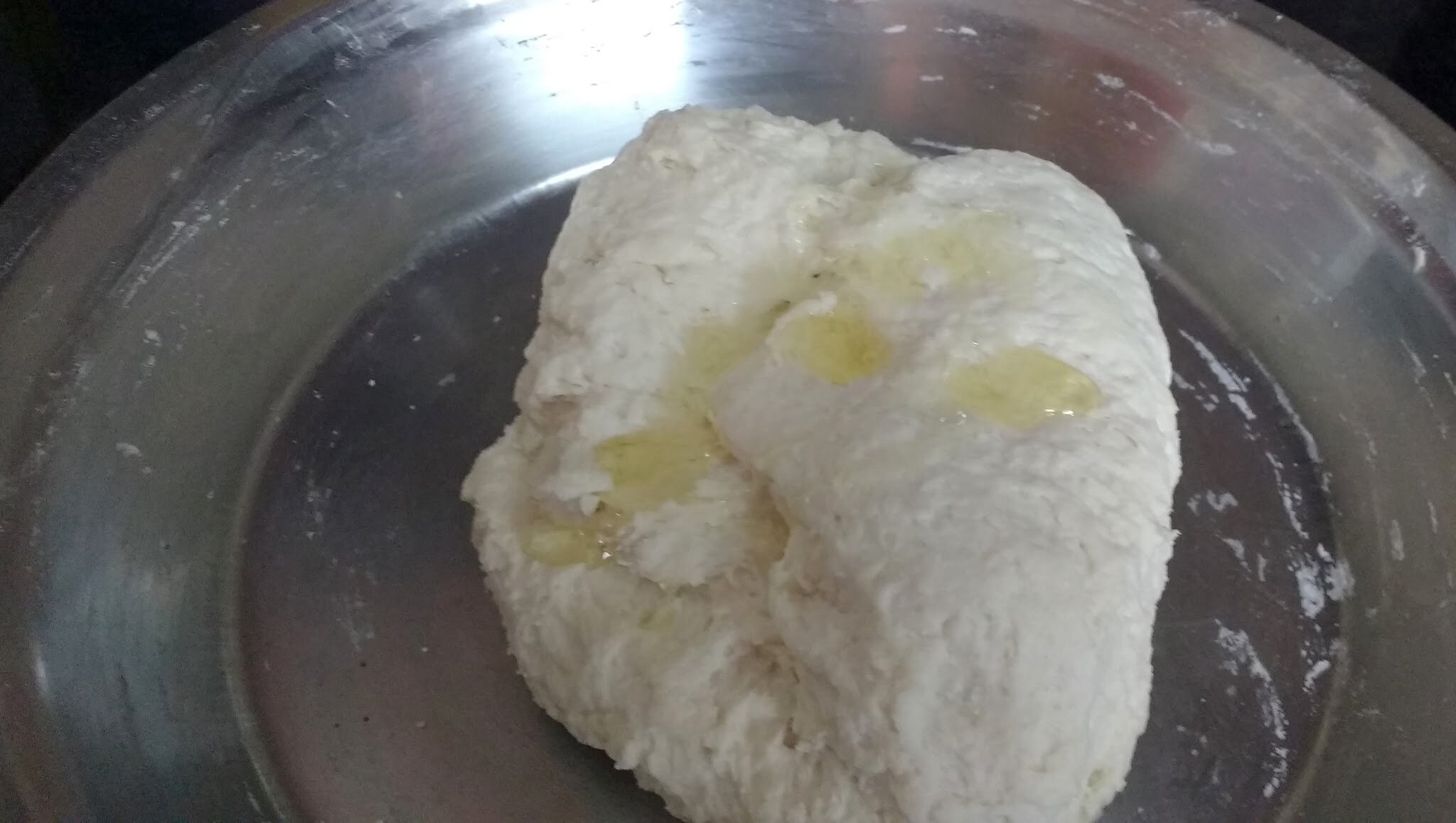 Step3:
Apply some oil on the bhatura dough and keep it in any covered container for an hour.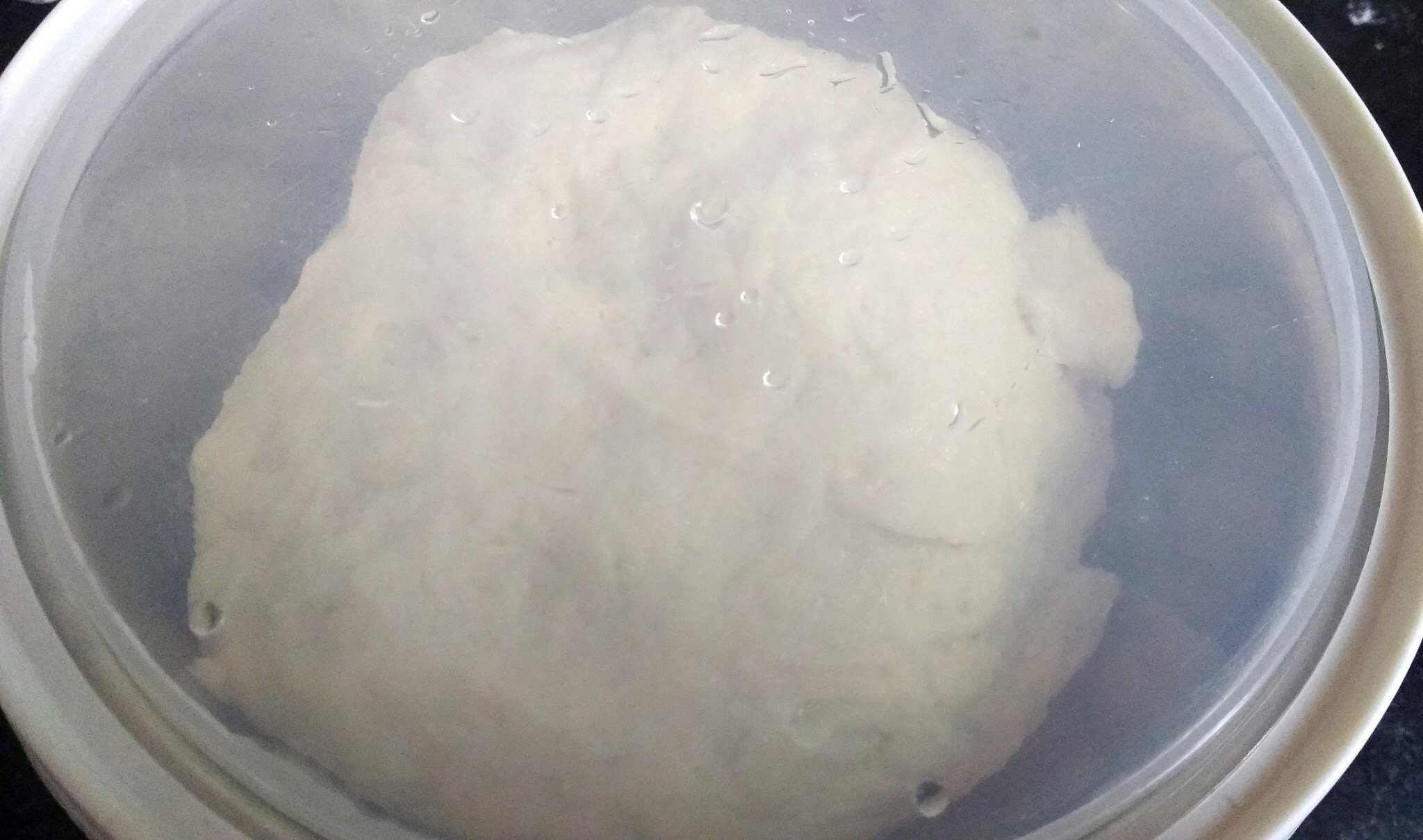 Step4:
After an hour, bhatura dough would be ready. Apply some oil on palms and make flat balls out of dough as shown below. Keep them aside.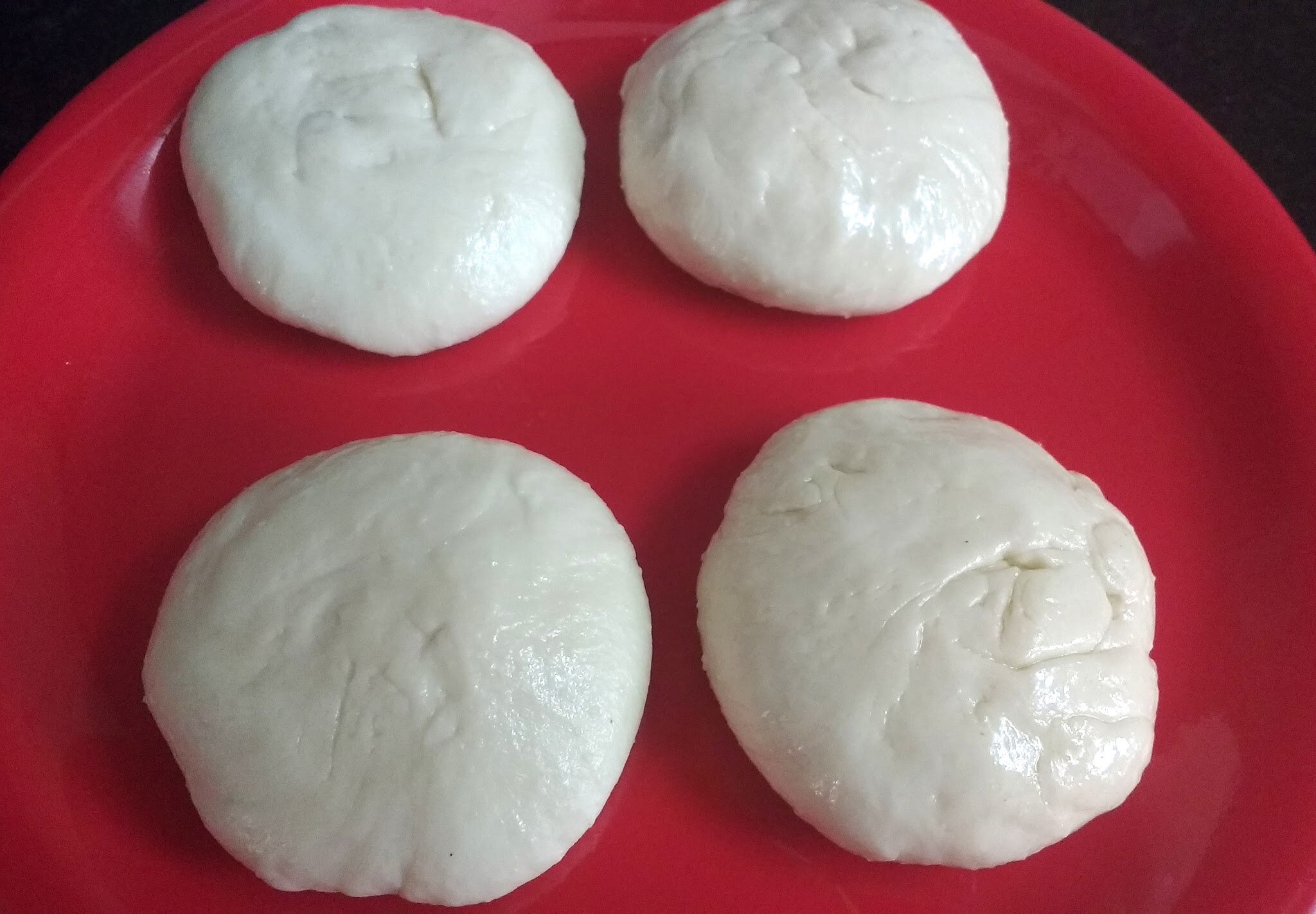 Step5:
Heat oil in a heavy bottomed pan for frying. Apply some oil on the dough ball. Roll it into 5-6″ inch circle.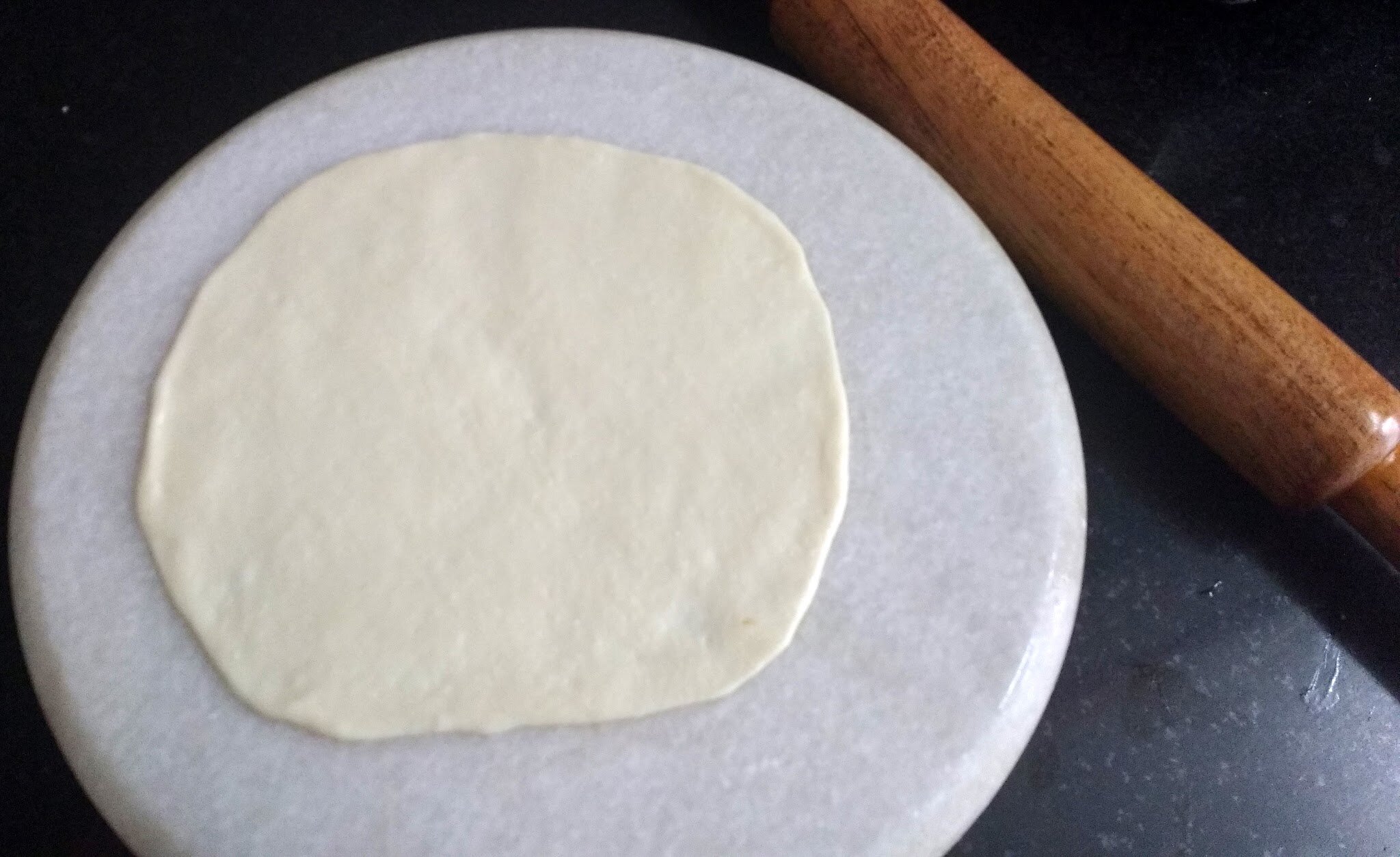 Step6:
Gently lift the circle from the rolling board and slip it into frying pan.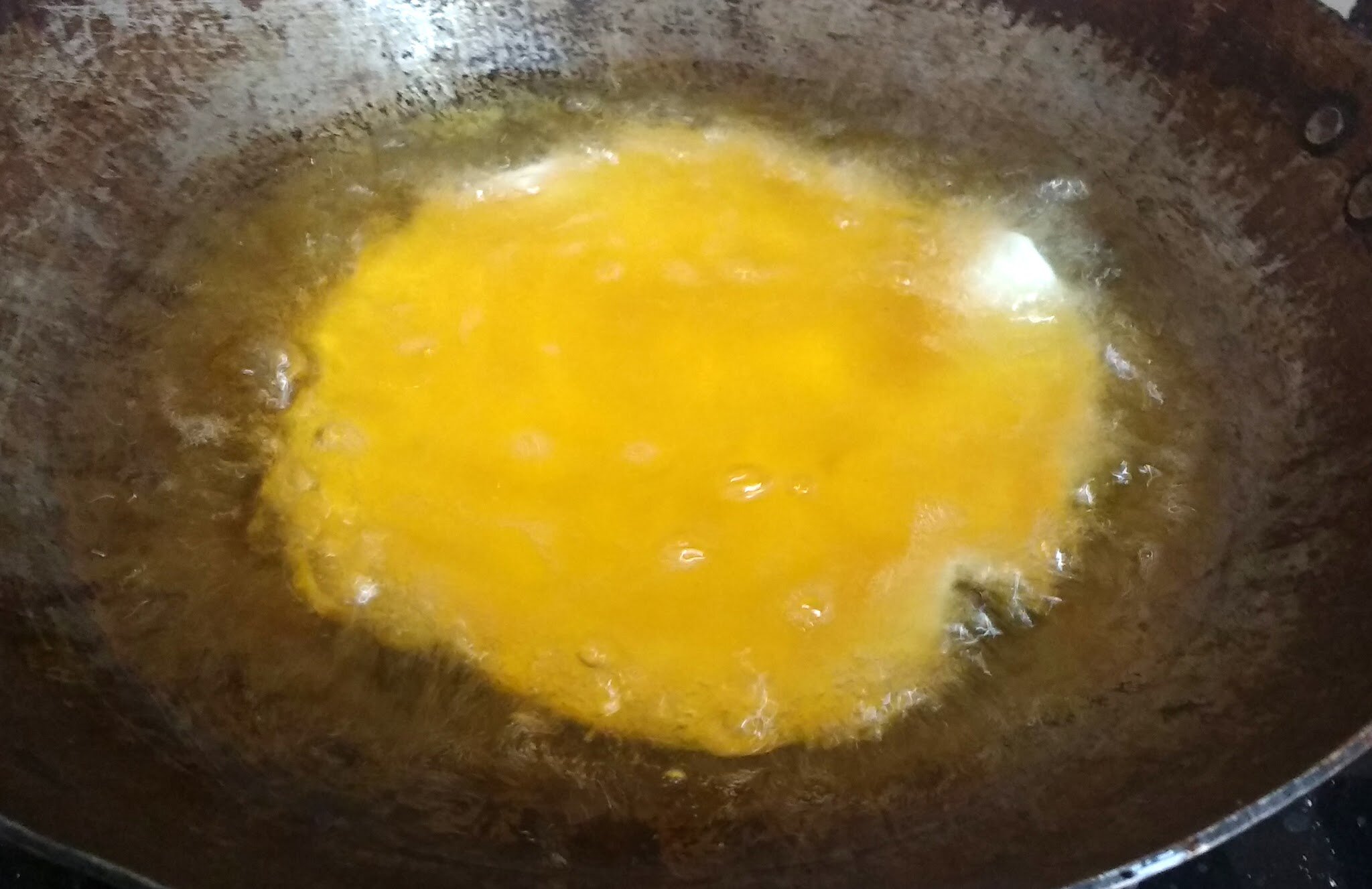 With light strokes, press the centre of the bhatura with frying spatula.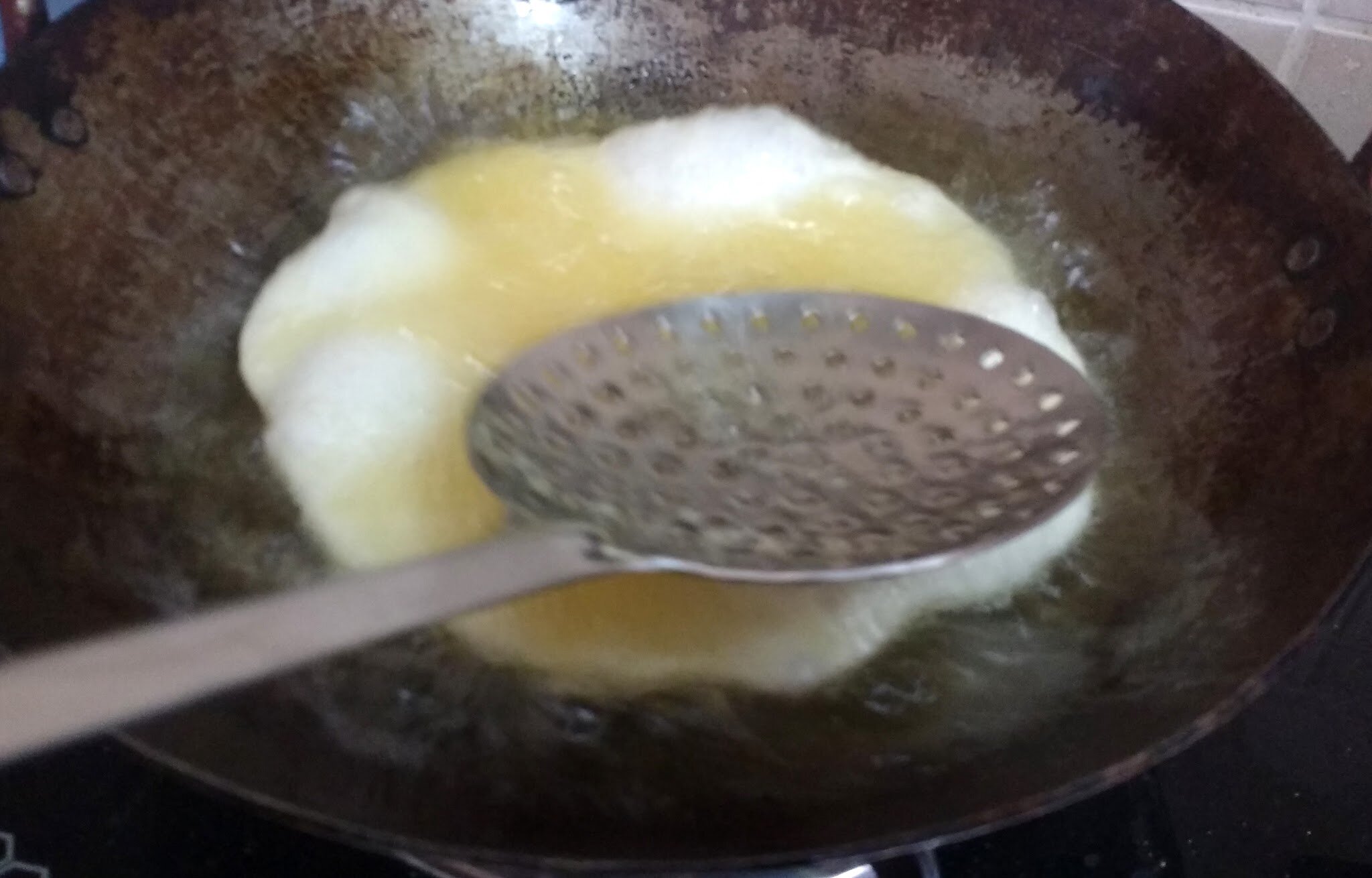 Let it fry on medium heat and once it starts puffing, turn it other side.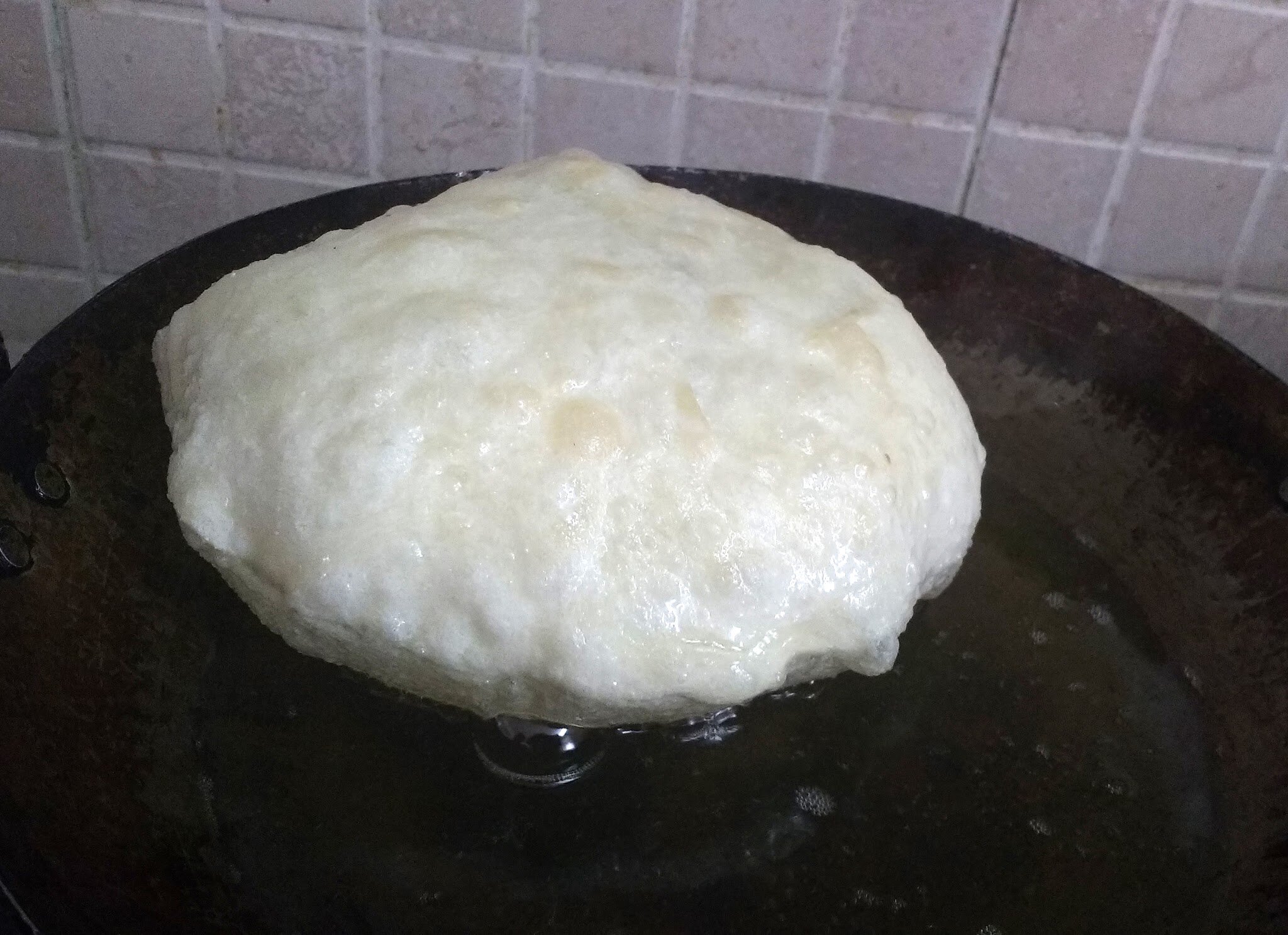 Fry till bhatura is puffed or golden brown spots appear on the surface. Place them on tissue paper for draining excess oil if any.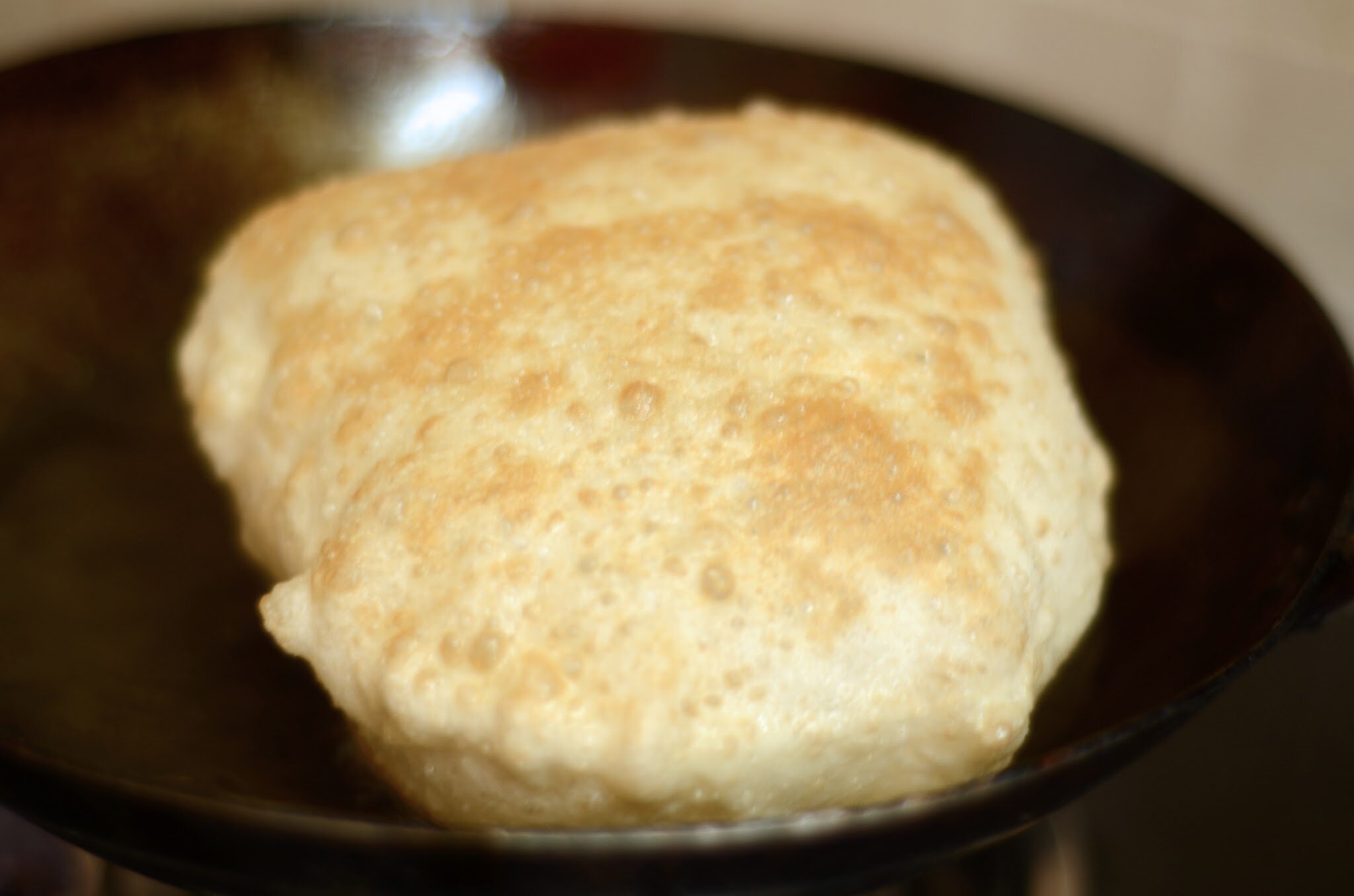 Enjoy these yummy hot bhaturas with Punjabi Chhole. For Punjabi Chhole recipe you can click here!!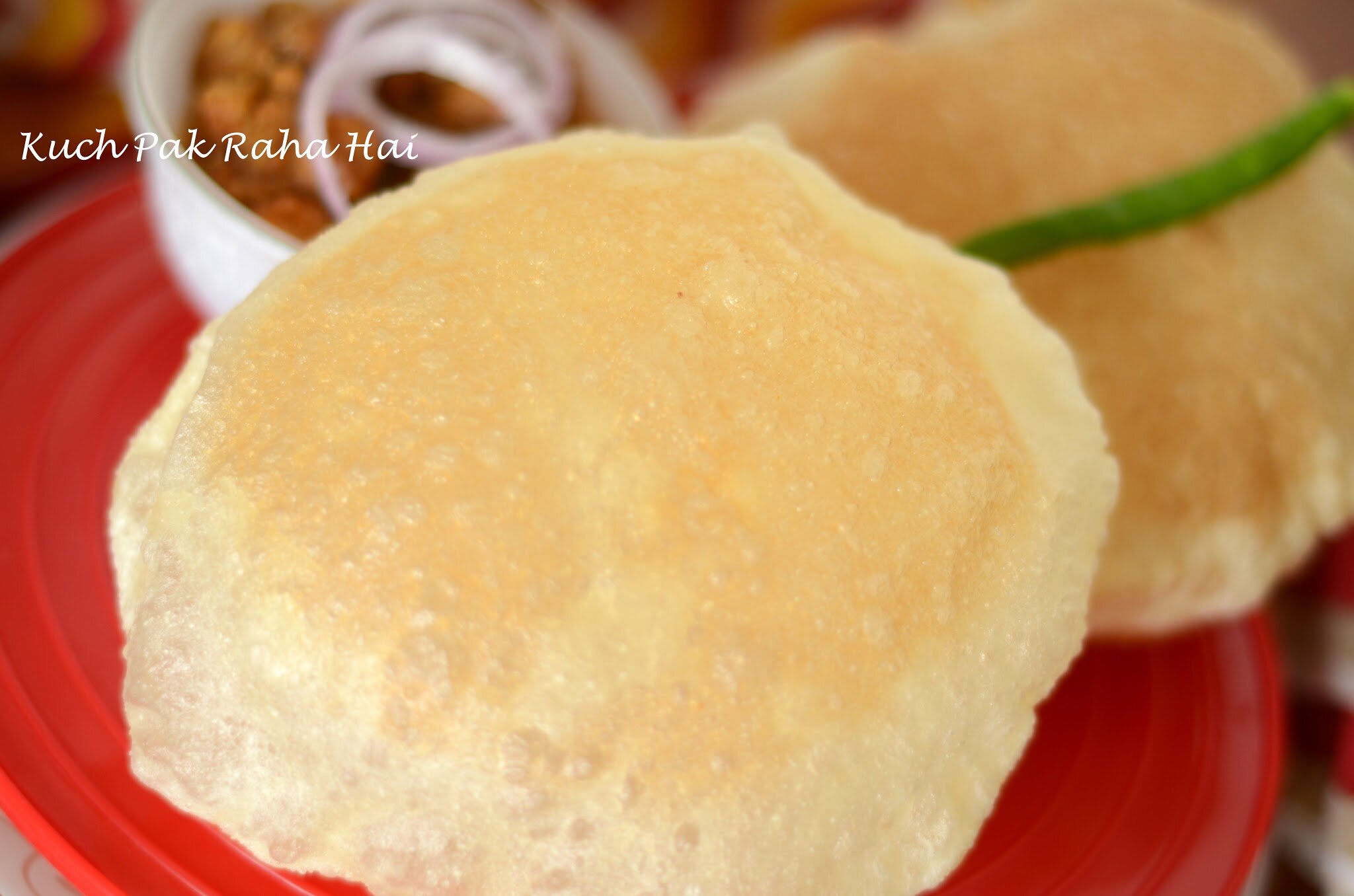 If you try this recipe & share pics on social media, then do tag us on Facebook or Instagram or use the hashtag #kuchpakrahahai.
Bon Appetit!!
Let's stay connected