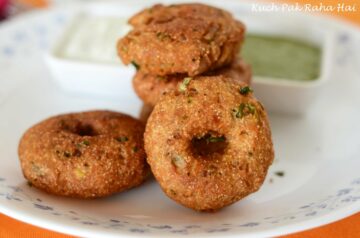 Instant bread vada is an easy to make and a quick snack that can be made with bread. These vadas are instantly made as they do not require any prior soaking or time consuming preparation. Inspired by authentic Medu Wadas, these Instant bread vada are made mainly using bread. They are crispy from outside and soft inside bursting with flavours. It is a perfect recipe if you want to use leftover bread at home.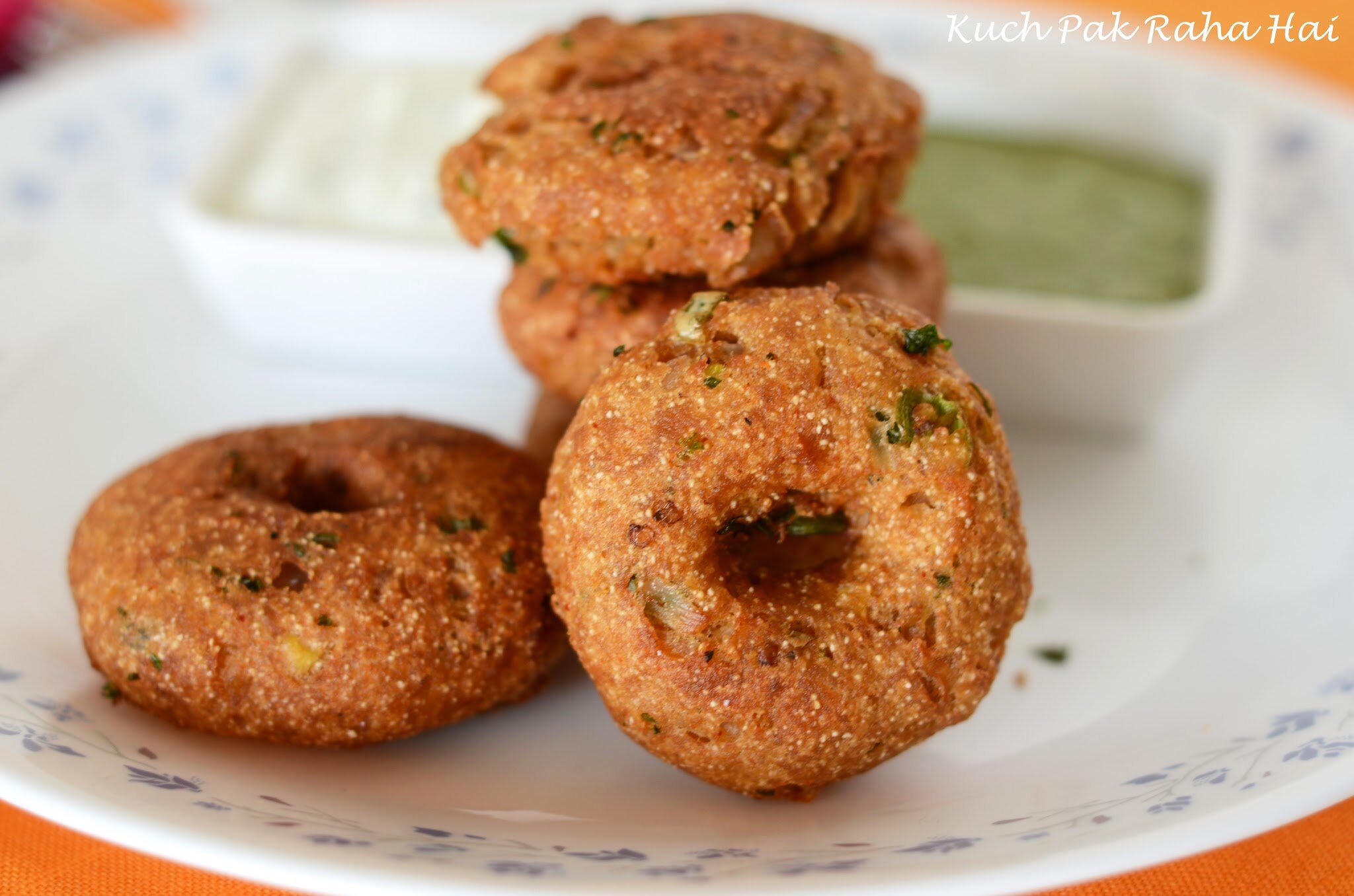 To make these bread vada, you will need:
Bread: I have used brown bread here. You can even use white bread or multigrain bread. This recipe is also a great way to utilise old leftover bread.. 
Semolina & Rice Flour: Apart from the main ingredient bread, the other two ingredients which are indispensable part of this recipe are-semolina (sooji) & rice flour. The sooji & rice flour makes the vada crispy.
Curd (Yogurt): Curd or yogurt is required for overall binding of the ingredients. You can use homemade or store bought curd for this recipe.
Spices & seasoning: Rest ingredients like onion, green chillies, ginger and spices are for flavouring. You can add curry leaves or even adjust the quantity of spices as per your taste.
This Instant bread wada recipe is ideal for breakfast, kids tiffin or as party snacks. Hope you would like the recipe!!
More bread recipes: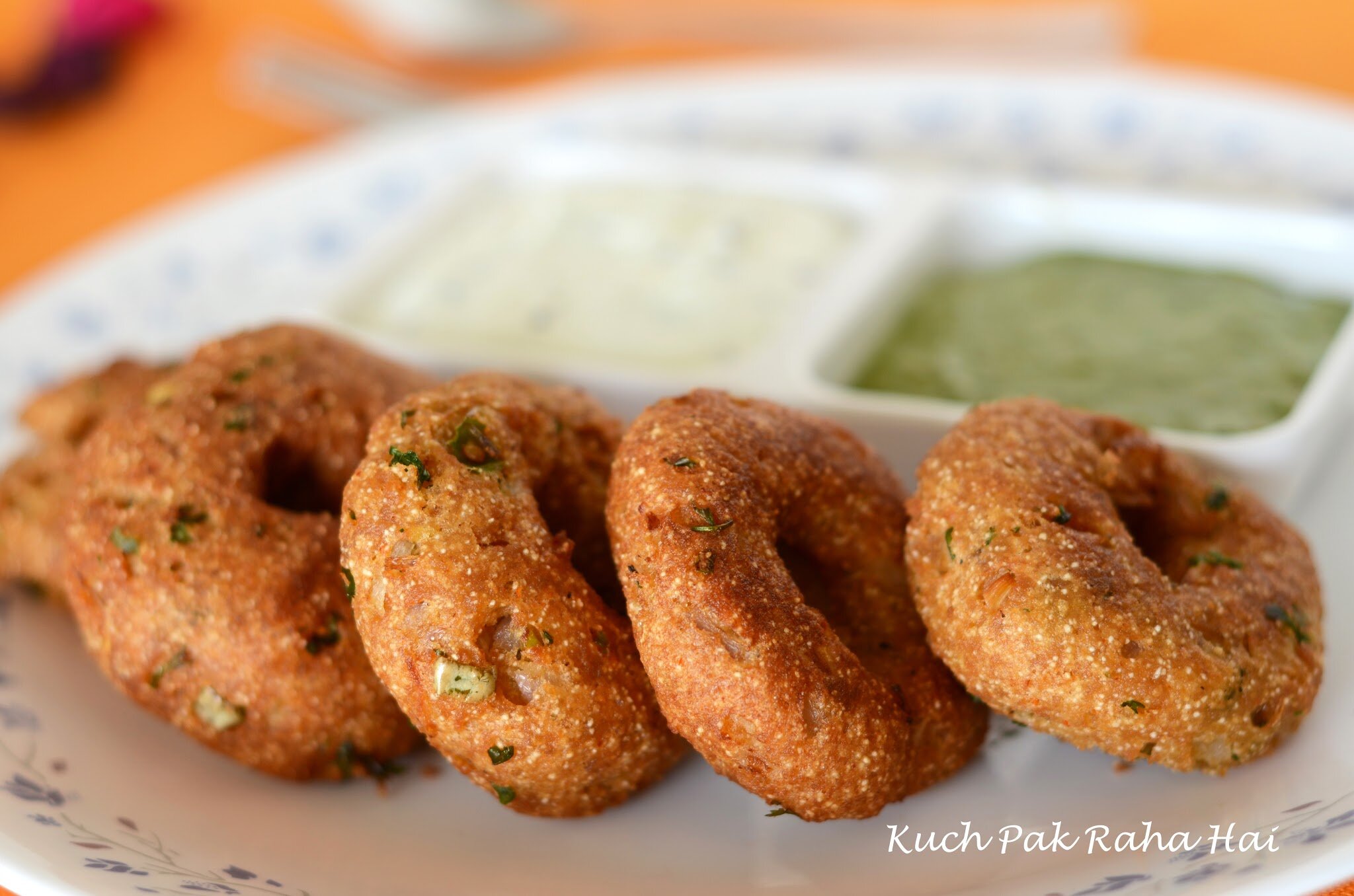 Ingredients: (Makes 12 pieces)
Bread Slices-6
Semolina/Sooji-1/4 cup
Rice flour-1/2 cup
Medium Onion-1
Ginger-1 inch piece
Green Chilli-1 
Chopped Coriander Leaves-2 tbsp
Chilli Powder-1 tsp
Black Pepper-1/2 tsp
Jeera Powder-1/4 tsp
Salt-2tsp (or to taste)
Curd- 1/2 cup + 2 tbsp
Baking Soda-1/4 tsp
Oil – For Frying & greasing
Steps To Prepare:
Step1:
Chop off the hard edges of bread slices.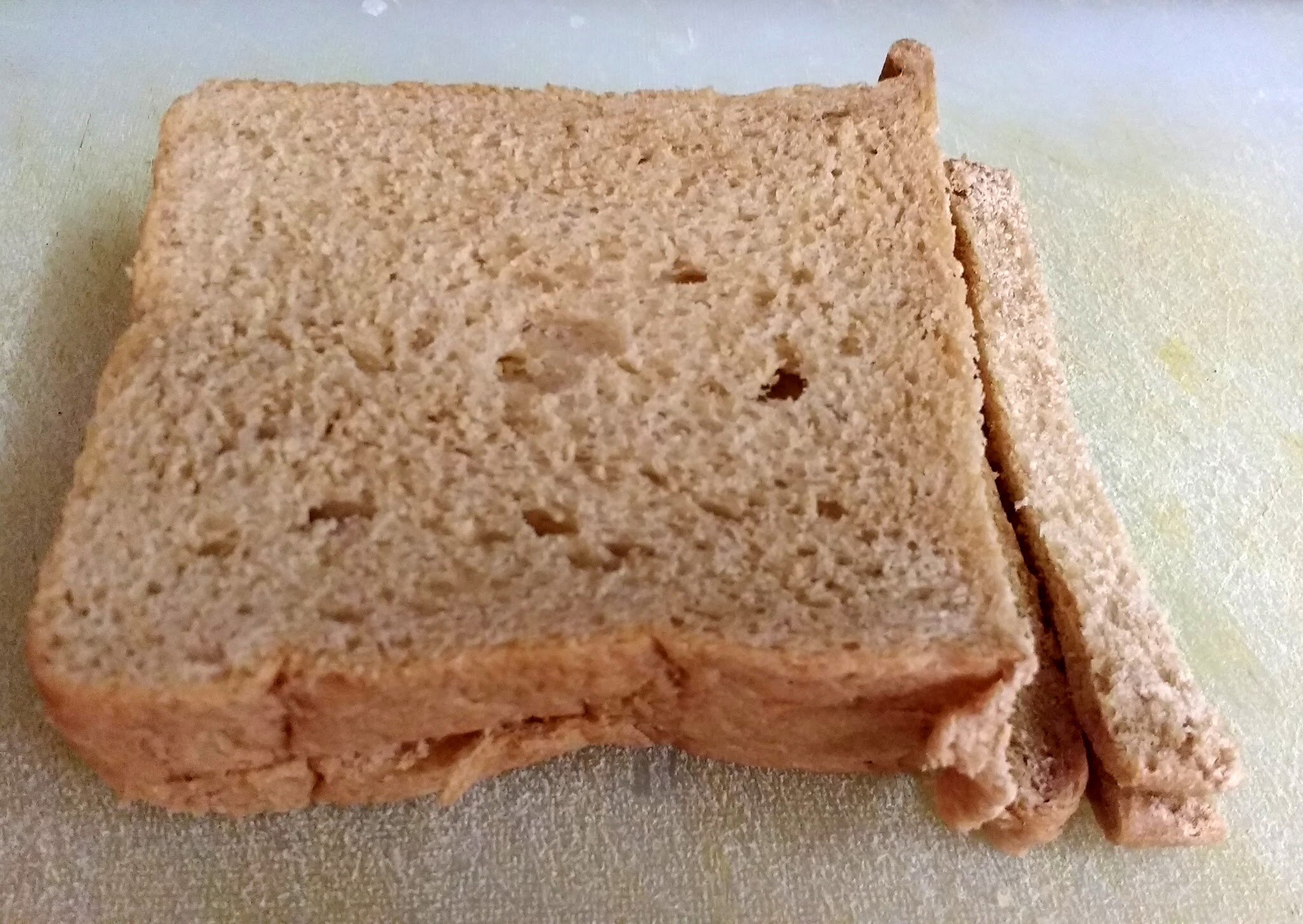 Step2:
Tear down the bread slices into pieces.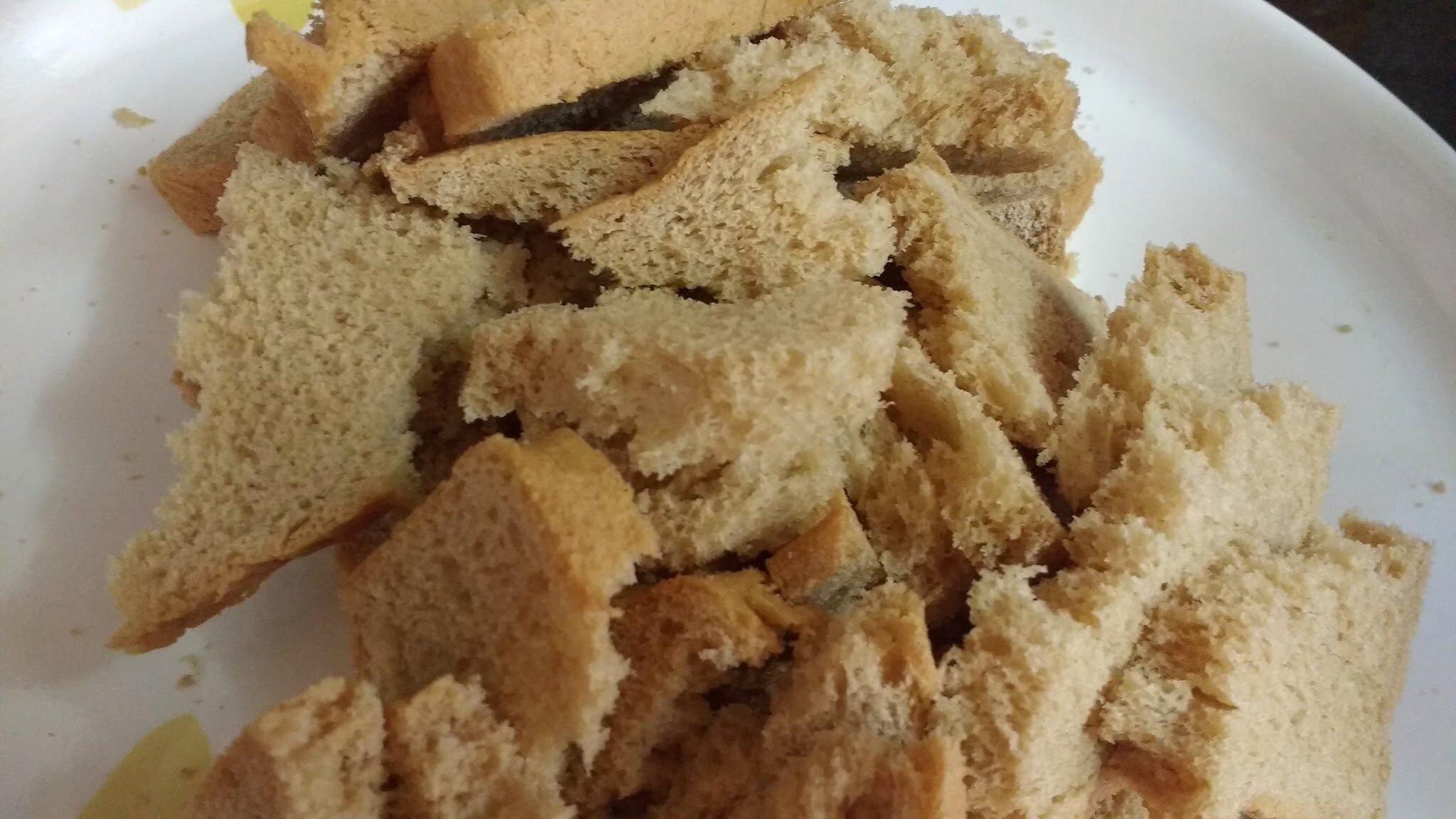 Step3:
Transfer the bread pieces into a mixing bowl .Add Semolina and Rice flour to the bread pieces. Mix well. Keep it aside.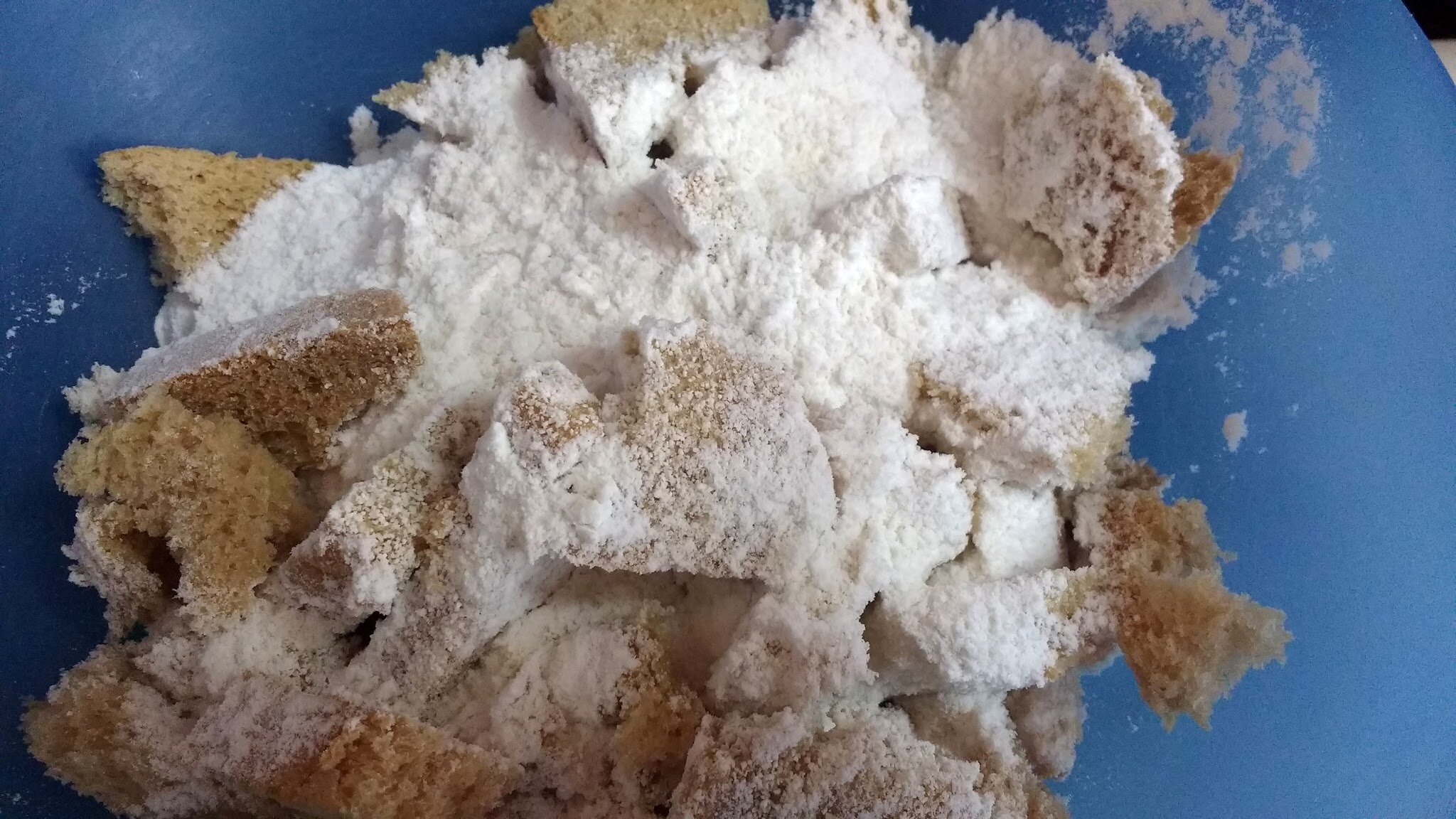 Step4:
Finely chop off onion, ginger and green chillies.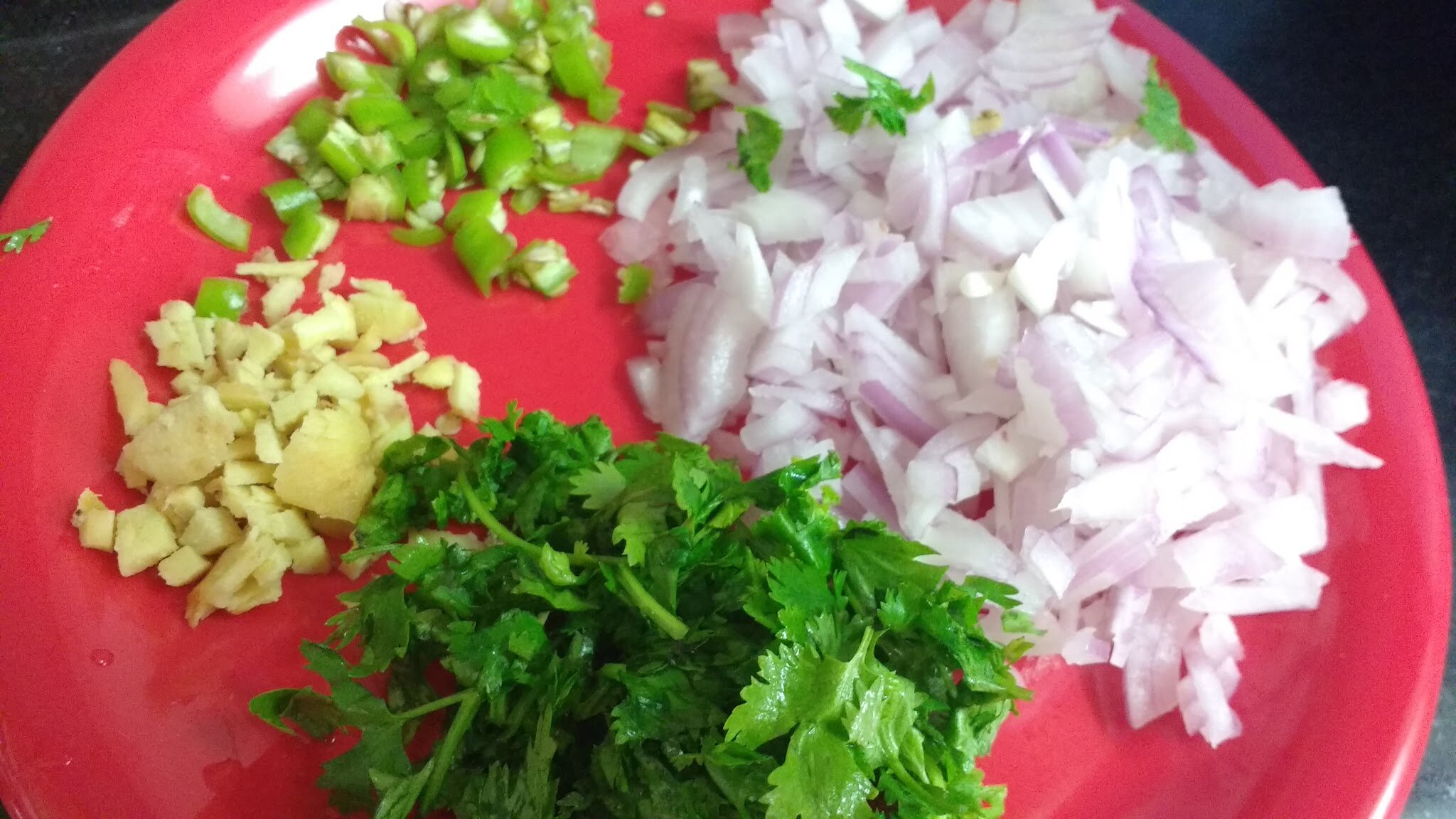 Step5:
Add chopped veggies along with the baking soda and spices to the bread pieces which were kept aside in step 3.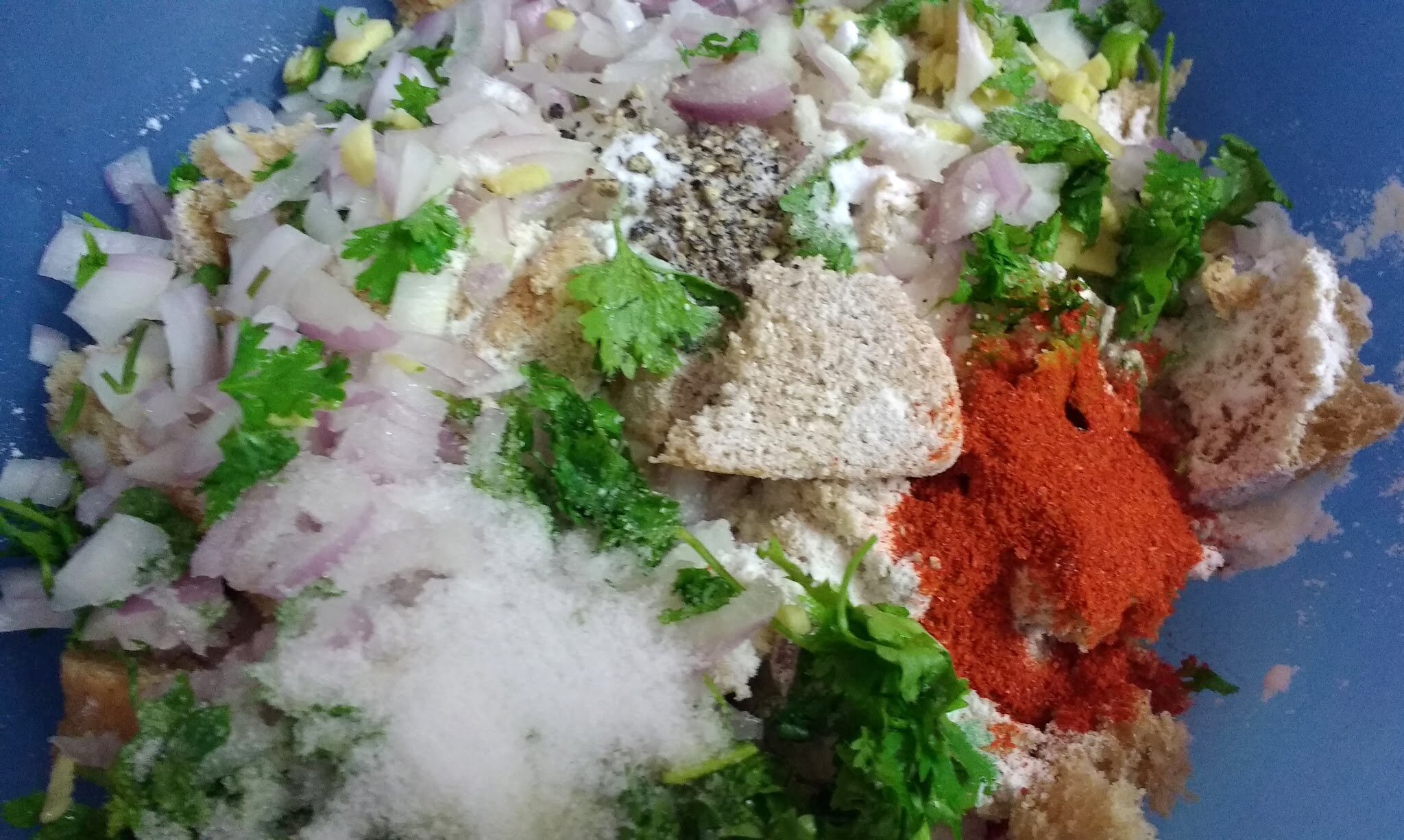 Step6:
Add curd to the mixture and knead it into soft dough.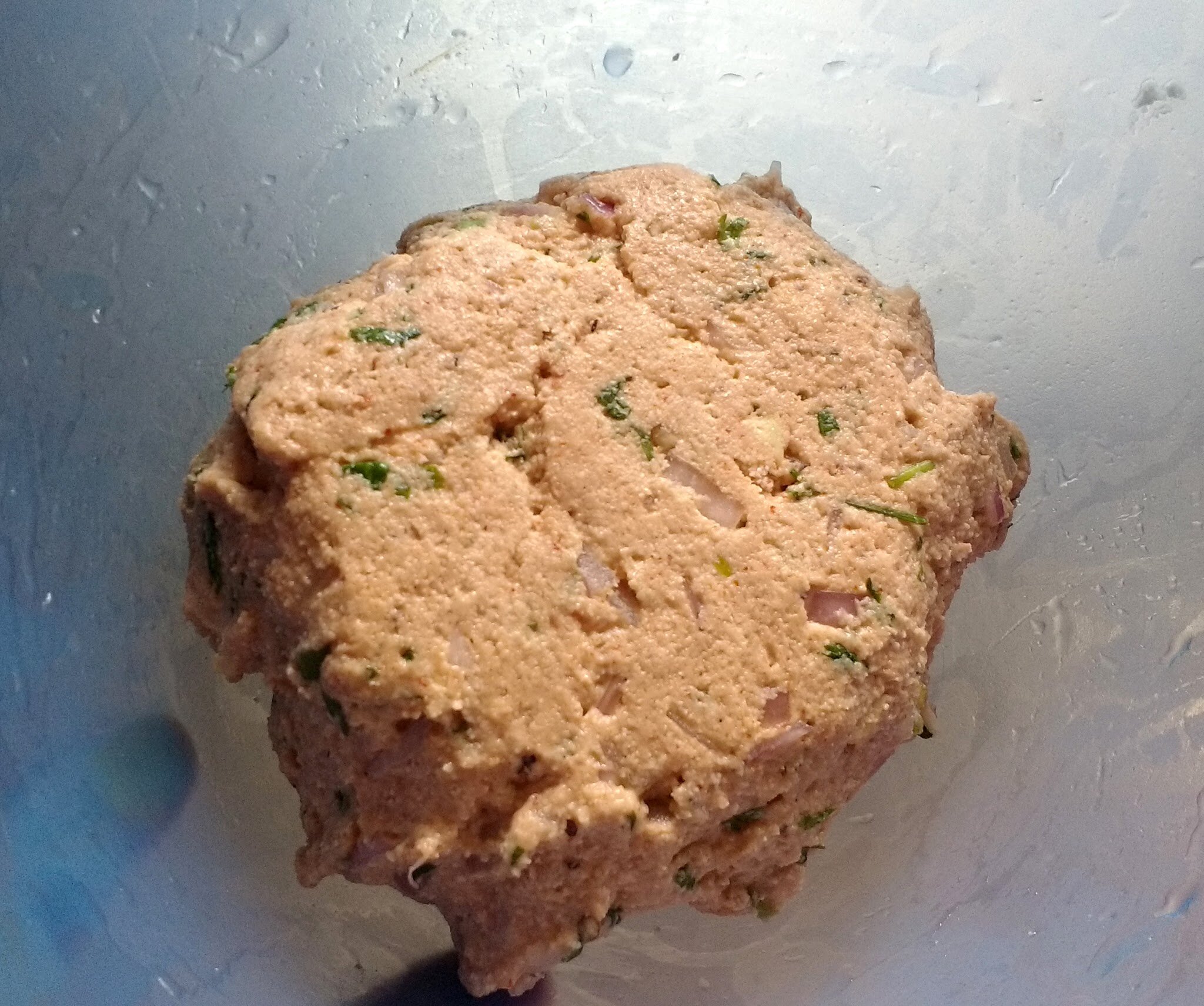 Step7:
Grease you hands with oil and make small balls out of the dough.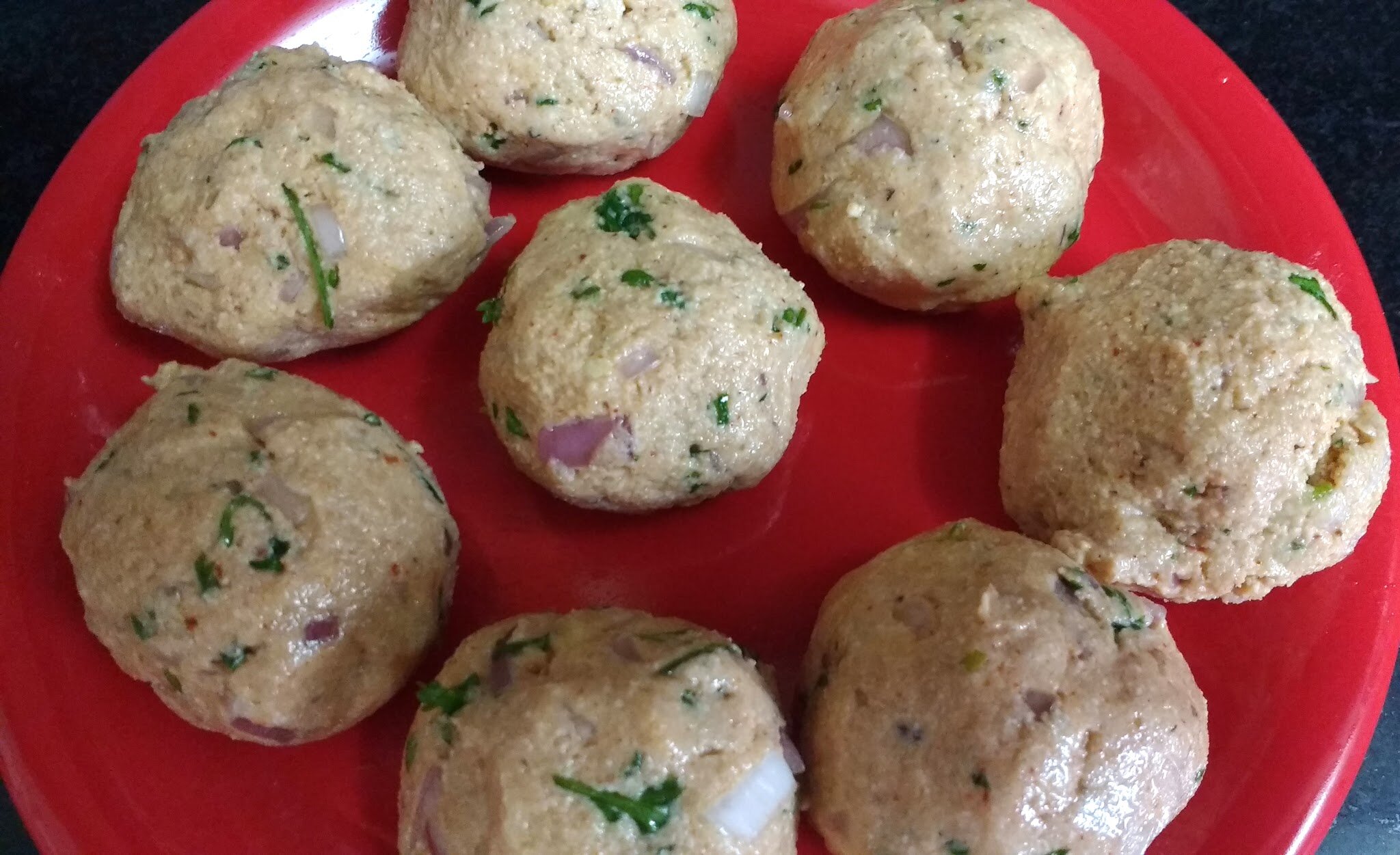 Step8:
Pick the balls one by one. Flatten them gently on your palm into a 3″ inches circle and create a small hole gently using your fingers.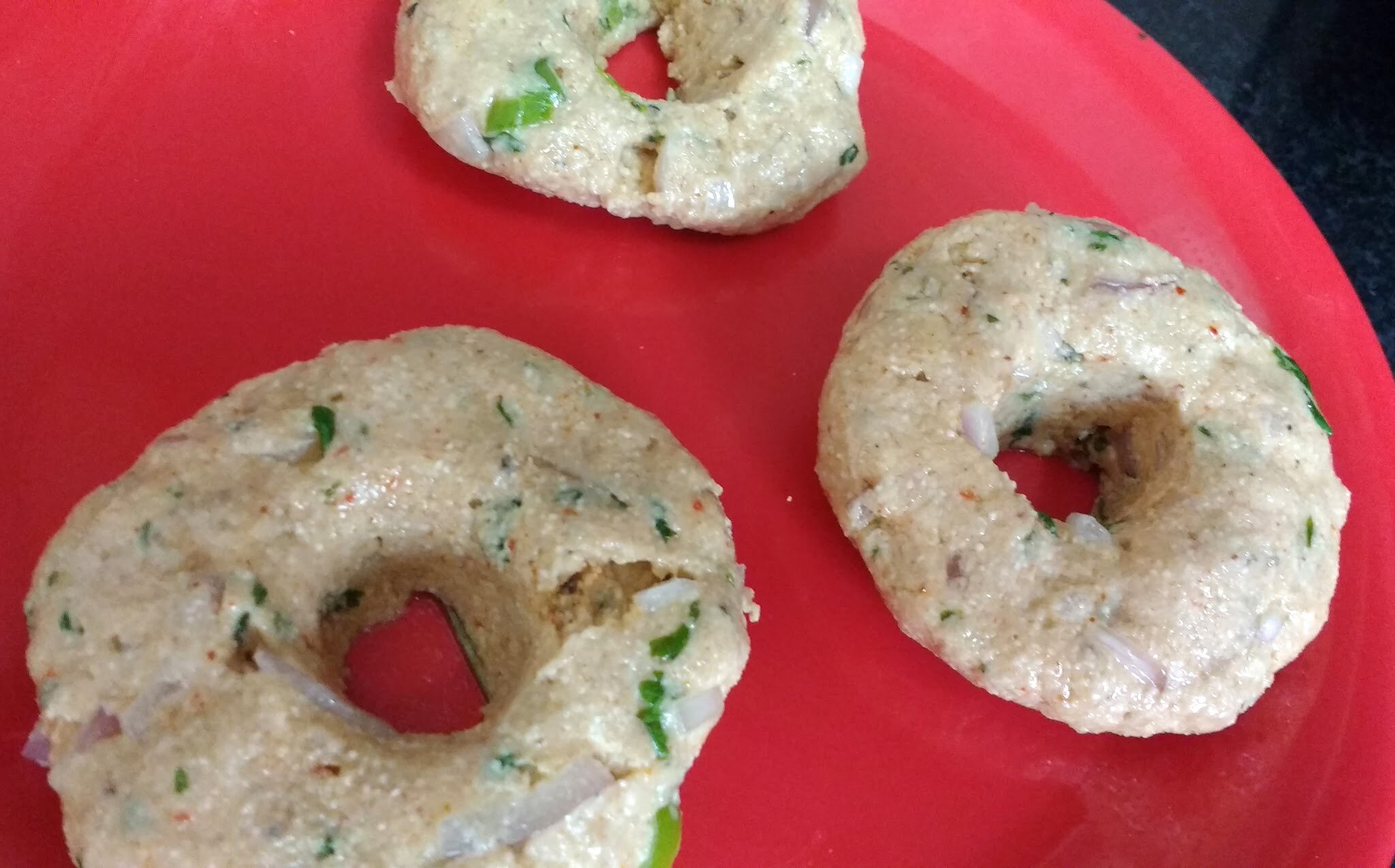 Step9:
This is the step where you fry these vadas. The main thing to care about here is how you grease your hands. You can use either water or oil for greasing your hands. I personally like the results when you use water for greasing your hands but you can use oil also as it reduces any chances of oil spluttering due to oil-water contact.
owl so that they get wet (we don't want fingers with dripping water).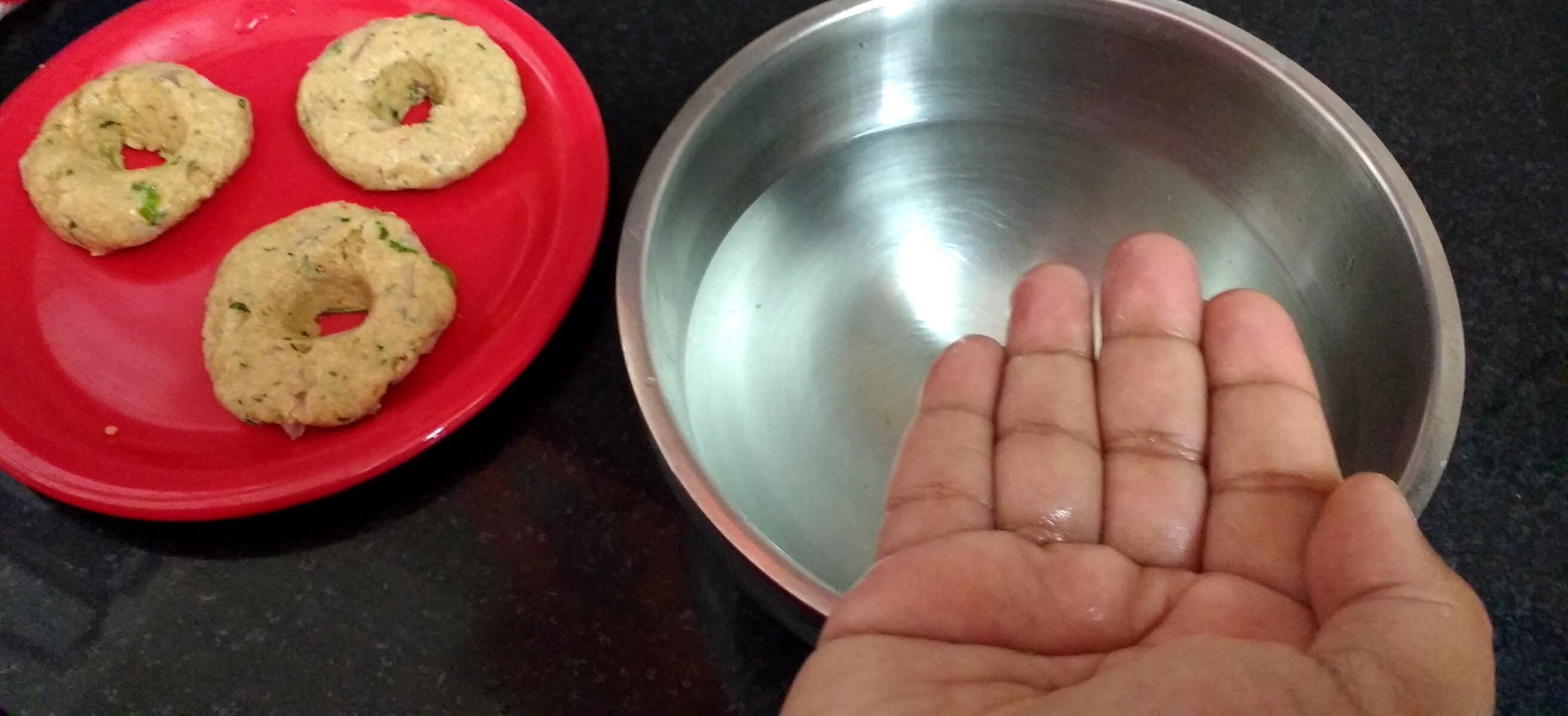 Lift vada from the plate and place it on your fingers of other hand as shown below. Reshape it if required.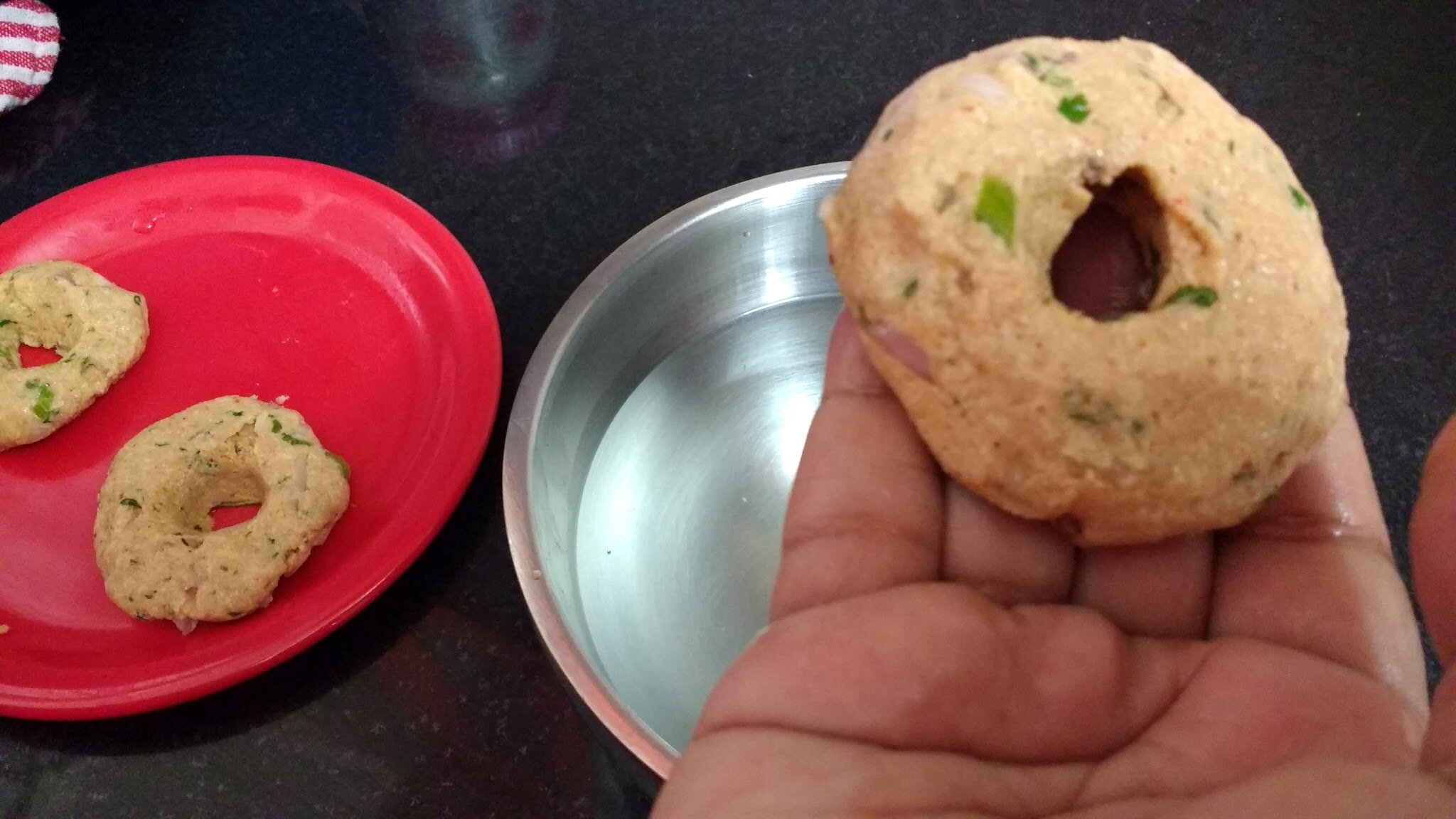 Drop it in the oil gently from one side of the kadhai. You literally have to just slide the vada from your hands into the kadhai.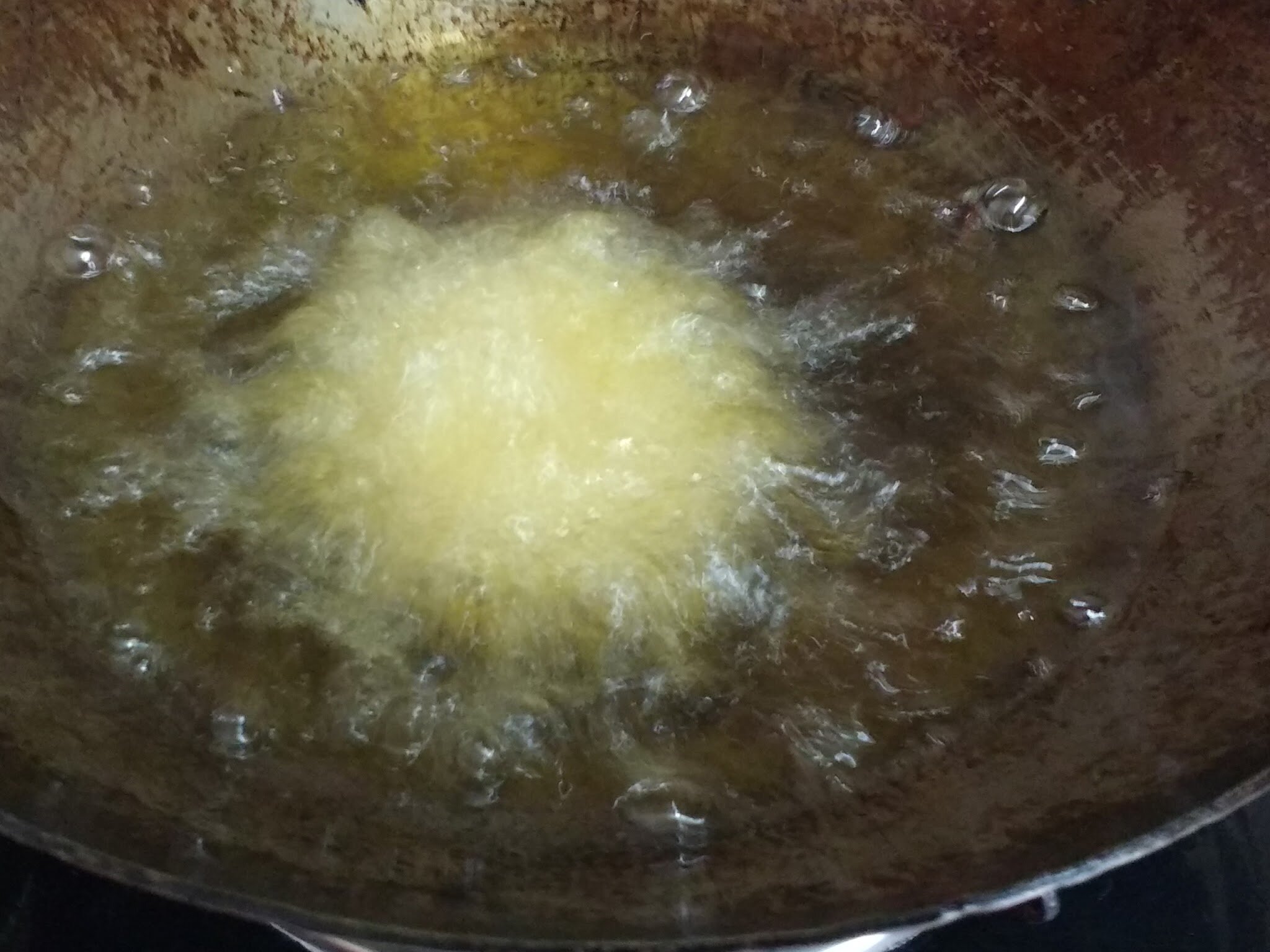 Fry it from both sides till it is golden brown on medium heat.
Enjoy these vada with coconut chutney, coriander mint chutney or any dip of your choice!!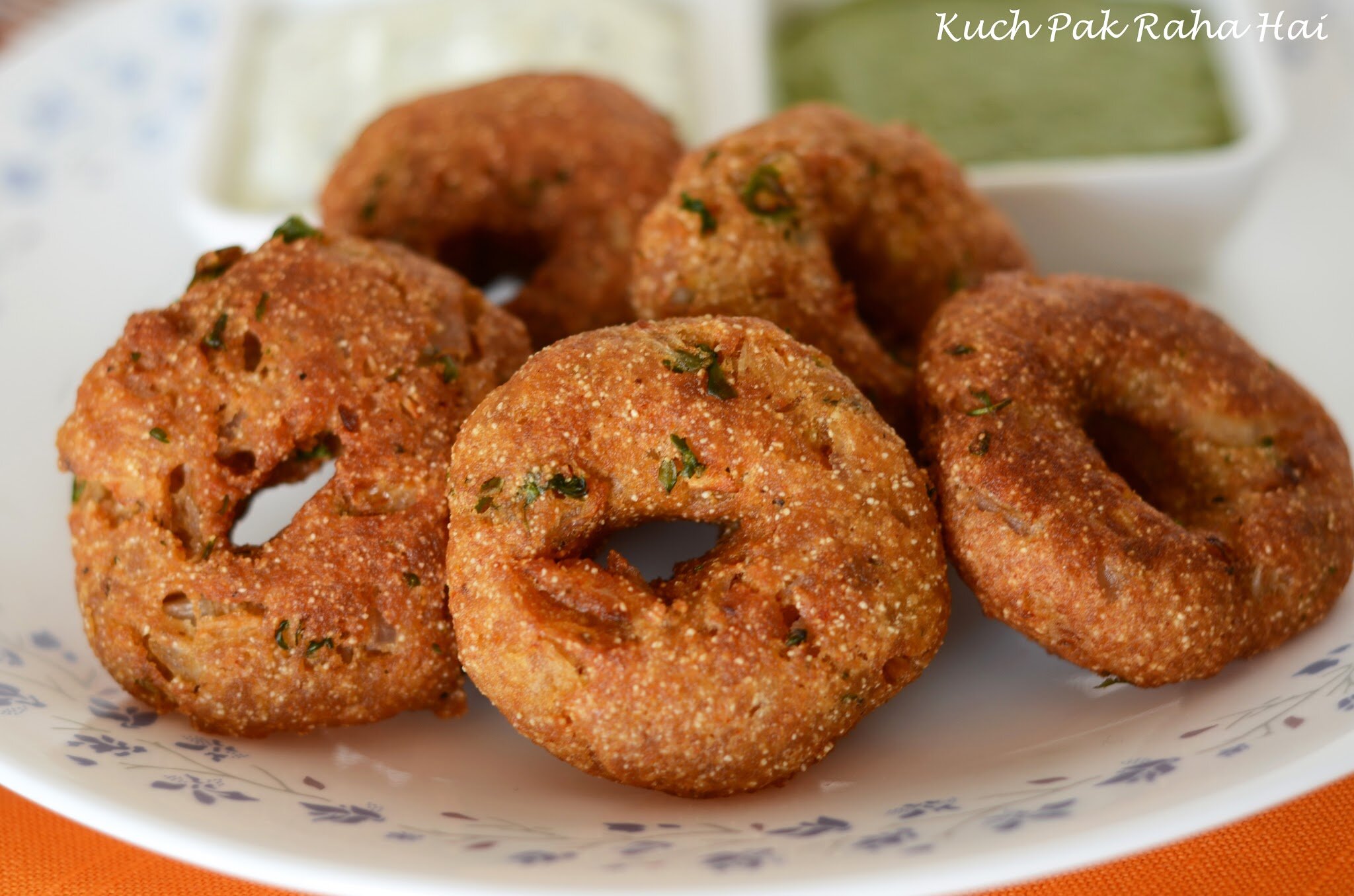 More easy vegetarian snack recipes:
If you try this recipe & share pics on social media, then don't forget to tag on Facebook , Instagram or use #kuchpakrahahai.