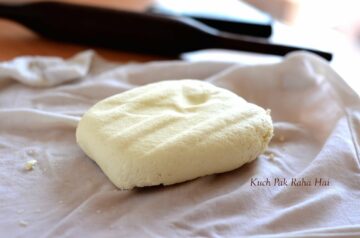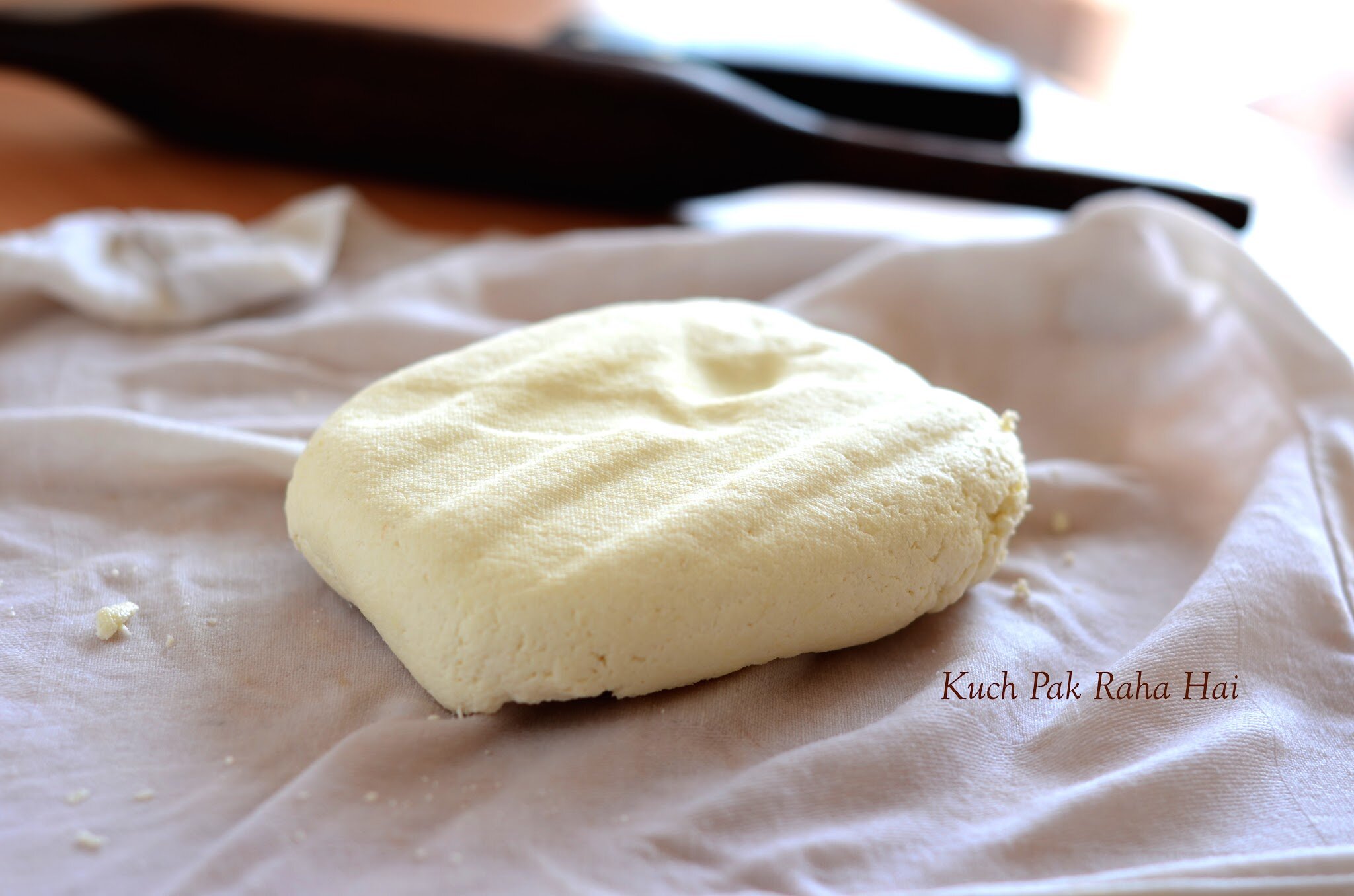 Hello to all the readers. Today I am going to share a simple method of making Paneer at home. Paneer is also known by other name "Farmer's Cheese" or Indian Cottage Cheese.
The word Paneer is derived from the persian word 'panir' whose literal translation is cheese. This homemade paneer can be used in so many recipes like gravies, sandwiches, curries or stuffed parathas.
I often come across posts or queries on internet where people are complaining about not being able to make paneer at home or even if they make it, it crumbles down while cutting in cubes or slices. Hope this post will solve all the doubts and help in making hygienic, fresh, pure and soft paneer at home.
The entire procedure of making paneer takes about 20-25 minutes . I am using Single Toned milk here for extracting paneer, you can also use full cream milk.
List Of Ingredients:
Milk-1 litre
Vinegar-2 tbsp
Room Temperature water-1/2 cup
Cold Water-500 ml
Substitutions:
1. Instead of vinegar, lemon juice can also be used.

2. For softer paneer use full fat milk or add 1/4 cup of cream in milk while boiling.
3. For lower fat content in paneer, use low fat milk for making paneer. Though it may feel a little dense or dry in texture.
Steps To Prepare:
Step 1:
Boil milk in a boiling pan. I have taken here little more than 1 litre of milk.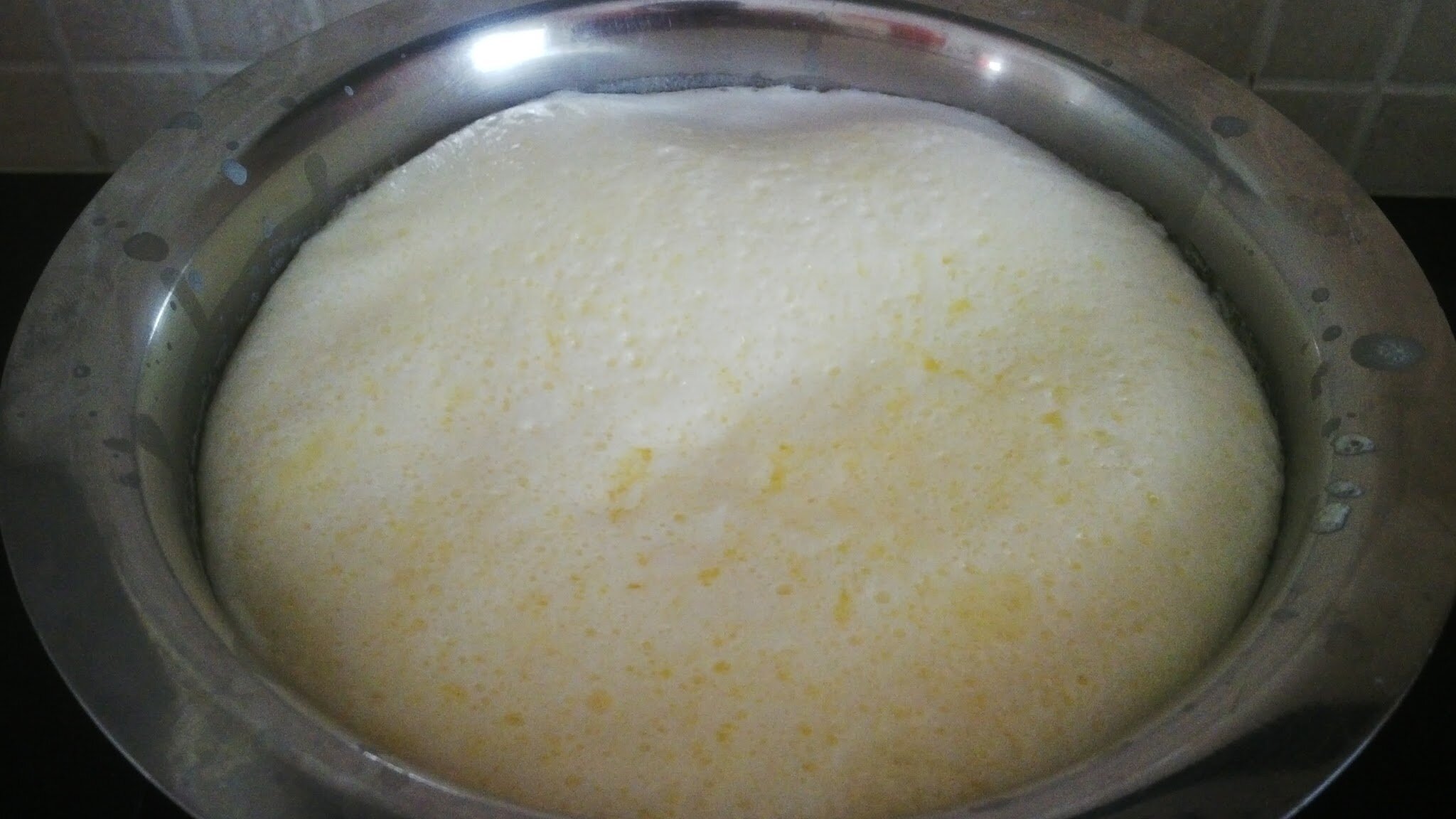 Step 2:
While the milk is kept for boiling, mix vinegar in 1/2 cup of room temperature water and keep it aside. When the milk starts to boil switch off the flame. Start adding diluted vinegar gradually to the milk. You will notice the milk will begin to curdle in 1-2 minutes. Keep on mixing & stirring.
Step 3:
Keep a strainer on the top of an empty vessel and place a muslin cloth over the strainer. Carefully turn over the curdled milk on it. All the paneer will be left behind in the strainer. Pour chilled water over it.
Rinsing with chilled water is an important step as it prevents further cooking of paneer.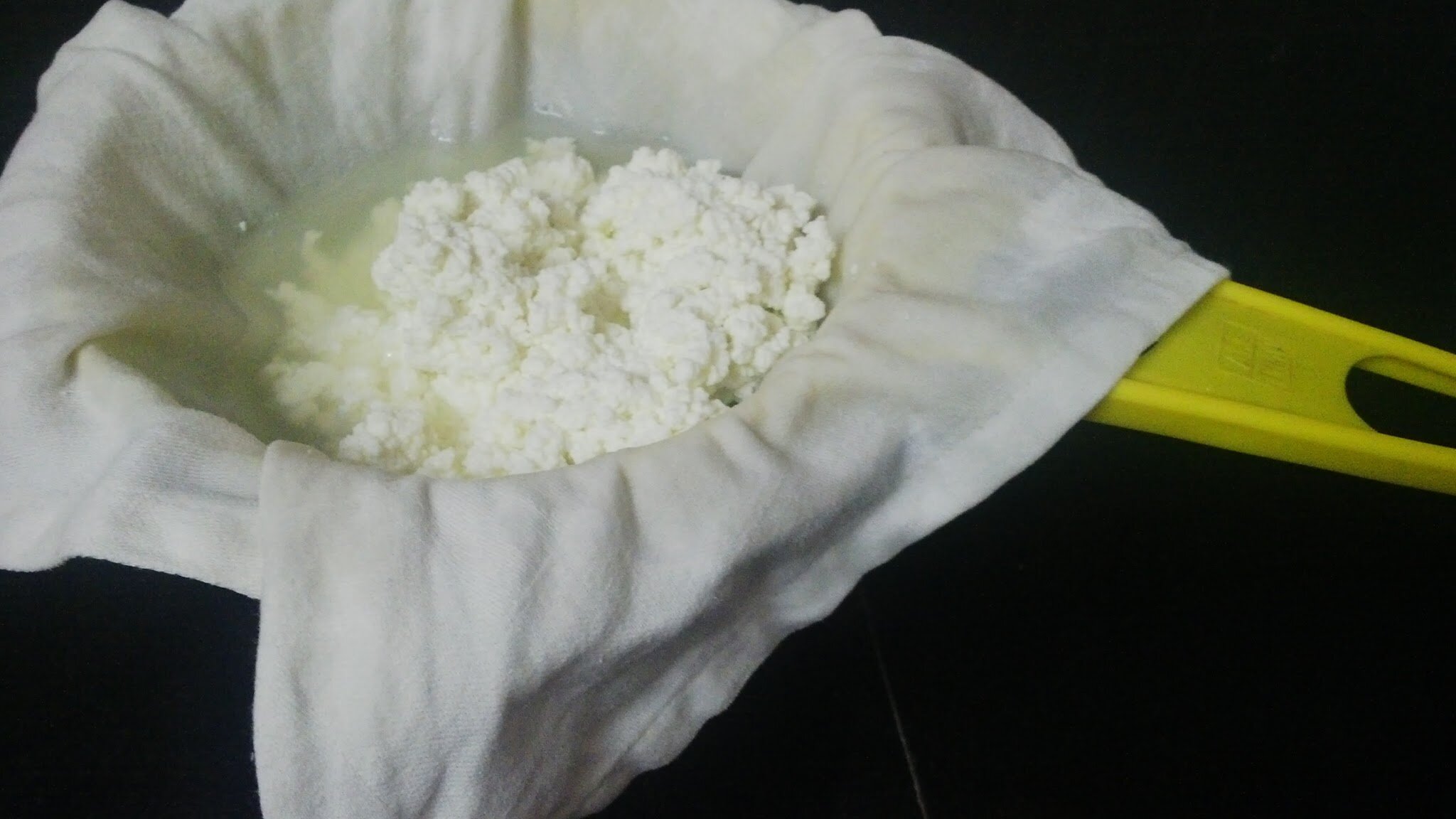 Step 5:
Lift the muslin cloth and squeeze it so that all the water gets discarded from it. Place this over a colander or a metal surface where all its excess water can strain out.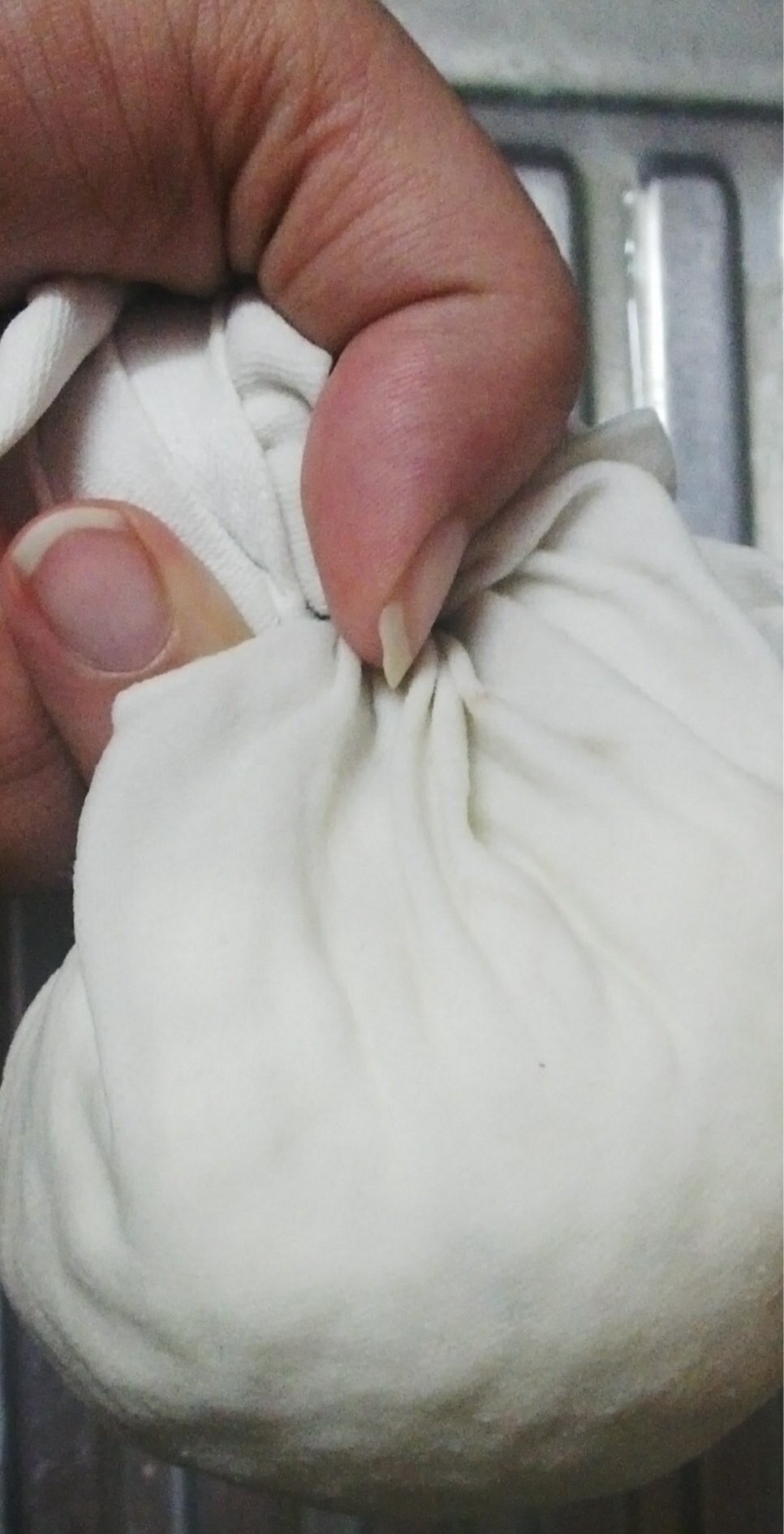 Place a flat plate over it and then a heavy item over it. I am placing a marble rolling board over it. Let it stay like this for at least half an hour.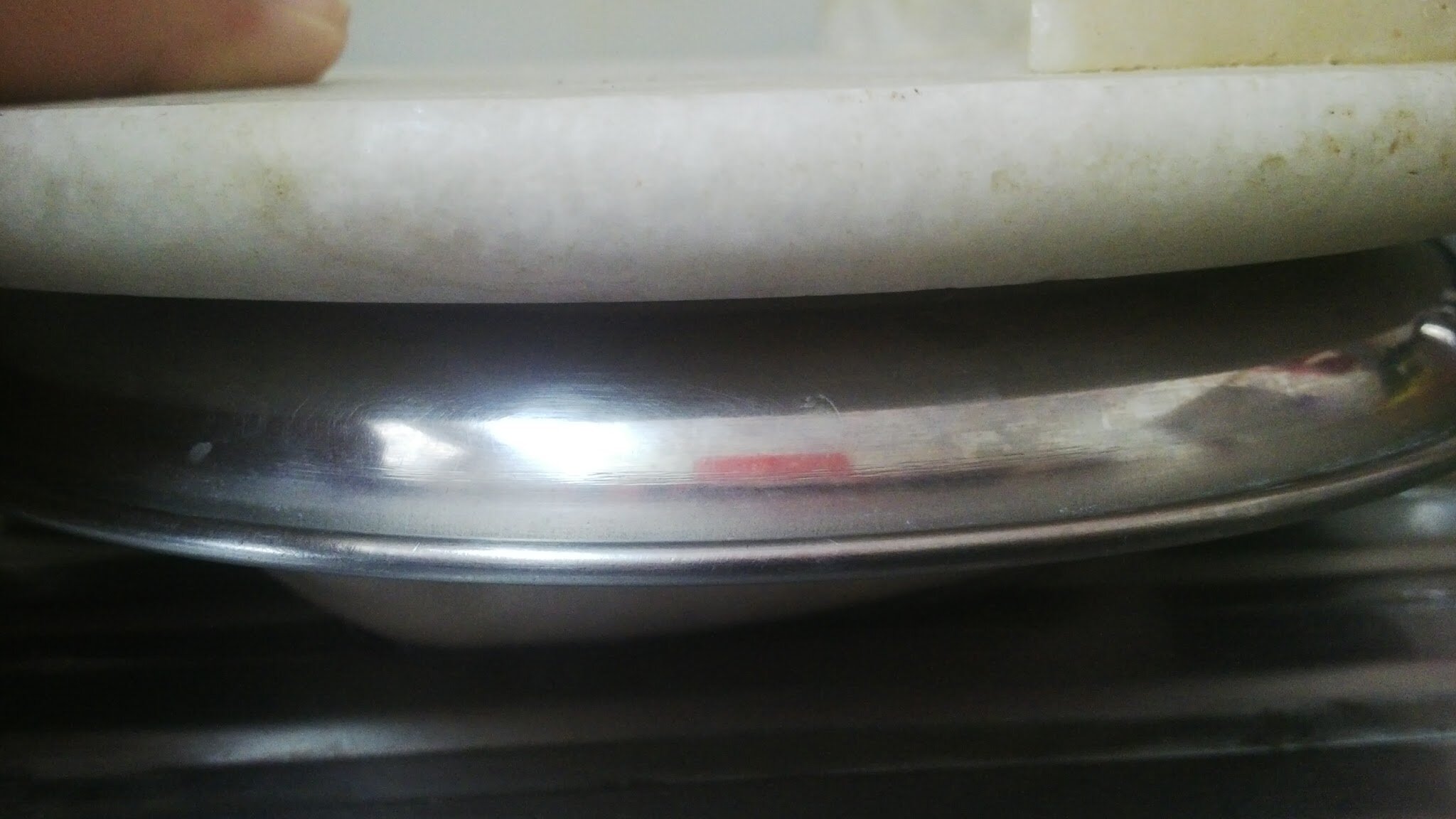 After that unwrap the muslin cloth. You will get a solid piece of "Paneer". This much amount of milk has produced somewhere 200-250 grams of "Paneer".
Store it in a water filled container for later use. You can cut this single paneer chunk in cubes or slices as per your requirement or eat it as is it.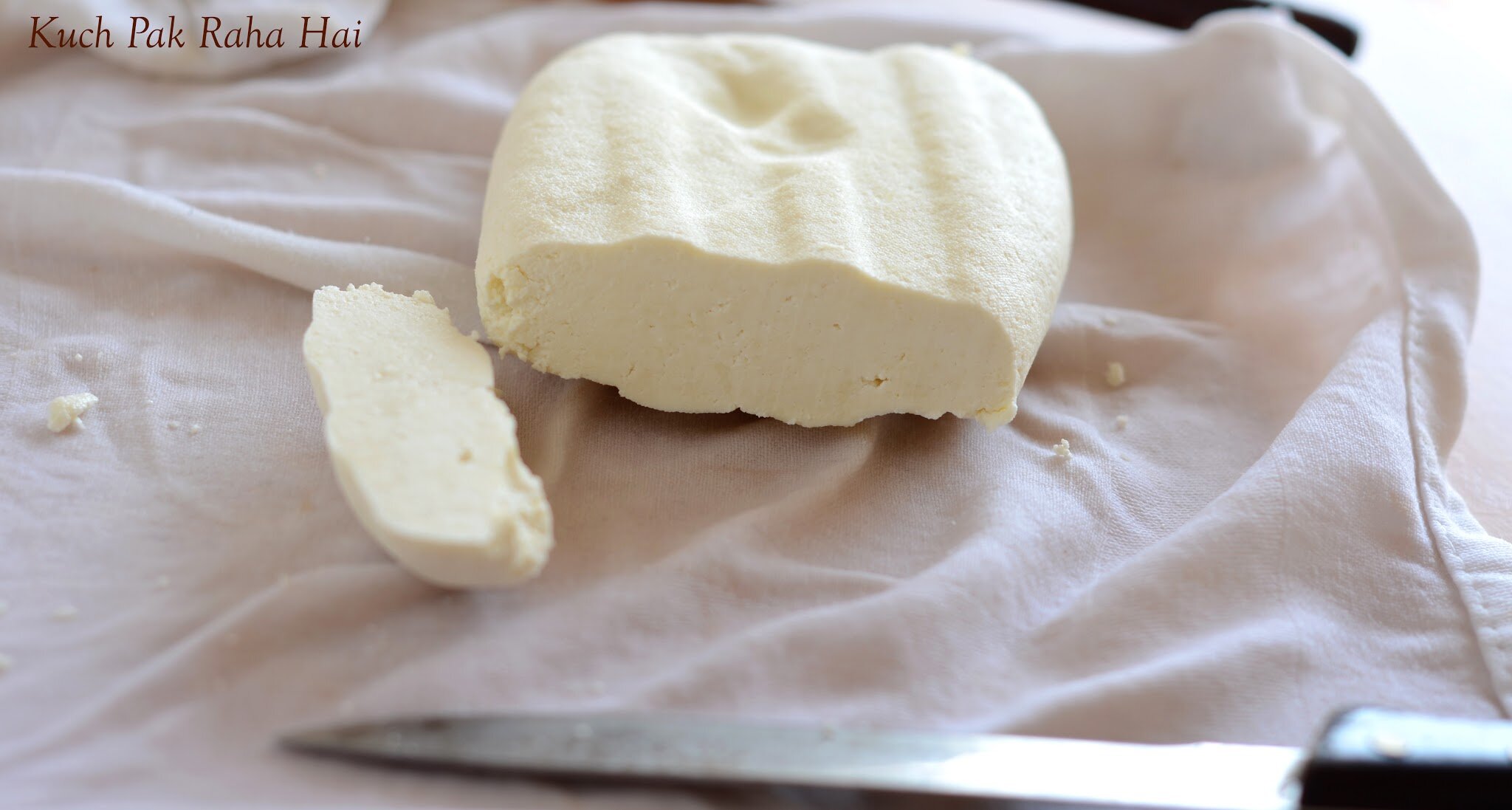 You can make many Indian recipes using this homemade paneer:
If you try any of our recipes, don't forget to tag us on Facebook or Instagram or use the hashtag #kuchpakrahahai.
Let's stay connected