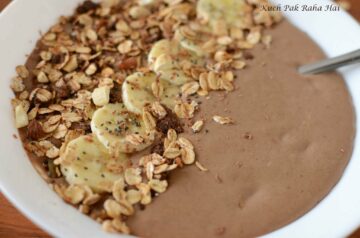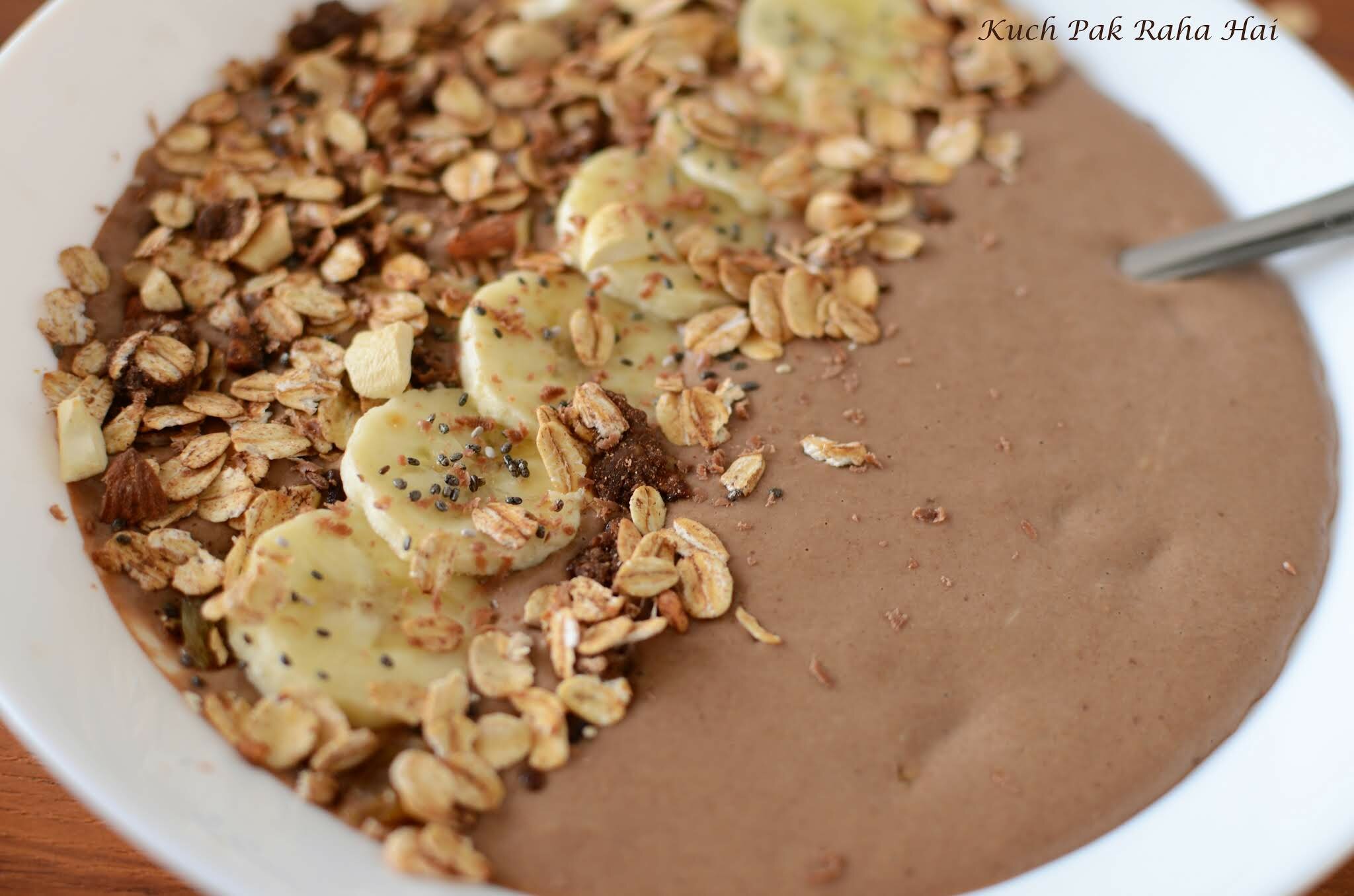 Vegan Chocolate Oatmeal Smoothie is delicious wholesome smoothie that can be whipped in few minutes & makes for a perfect breakfast.
Our mothers or elders generally give us a whole lot of preaching on what we should have every day for breakfast that includes nuts, oatmeal, fruits, milk etc. So I thought why not combine all these things together & come up with something tasty & healthy at the same time.
This recipe has got a nice chocolatey twist which makes it more tempting & irresistible especially to kids who are all time ready for having chocolates.We all want to include Oats in our diet but often find it boring & bland but with this recipe you would want to have them everyday.
As claimed in numerous studies, oats have many health benefits like improving digestion, heart health, lowering cholesterol & rich in anti-oxidants. Oatmeal is quite fulfilling, making you feel full for a longer time and thus may help in losing weight also.
This Vegan Chocolate Oatmeal smoothie mainly comprises of almonds, rolled whole oats, banana & cocoa. For non-vegan version, you can replace water with milk. For that little extra kick in the morning, I have added instant coffee powder to it. However feel free to omit it if you are making it for kids. The smoothie is garnished with some granola, nuts and chia seeds which gives a nice crunch in every bite.
Hope you would like this easy, delicious & healthy Chocolate Oatmeal Smoothie Recipe!!!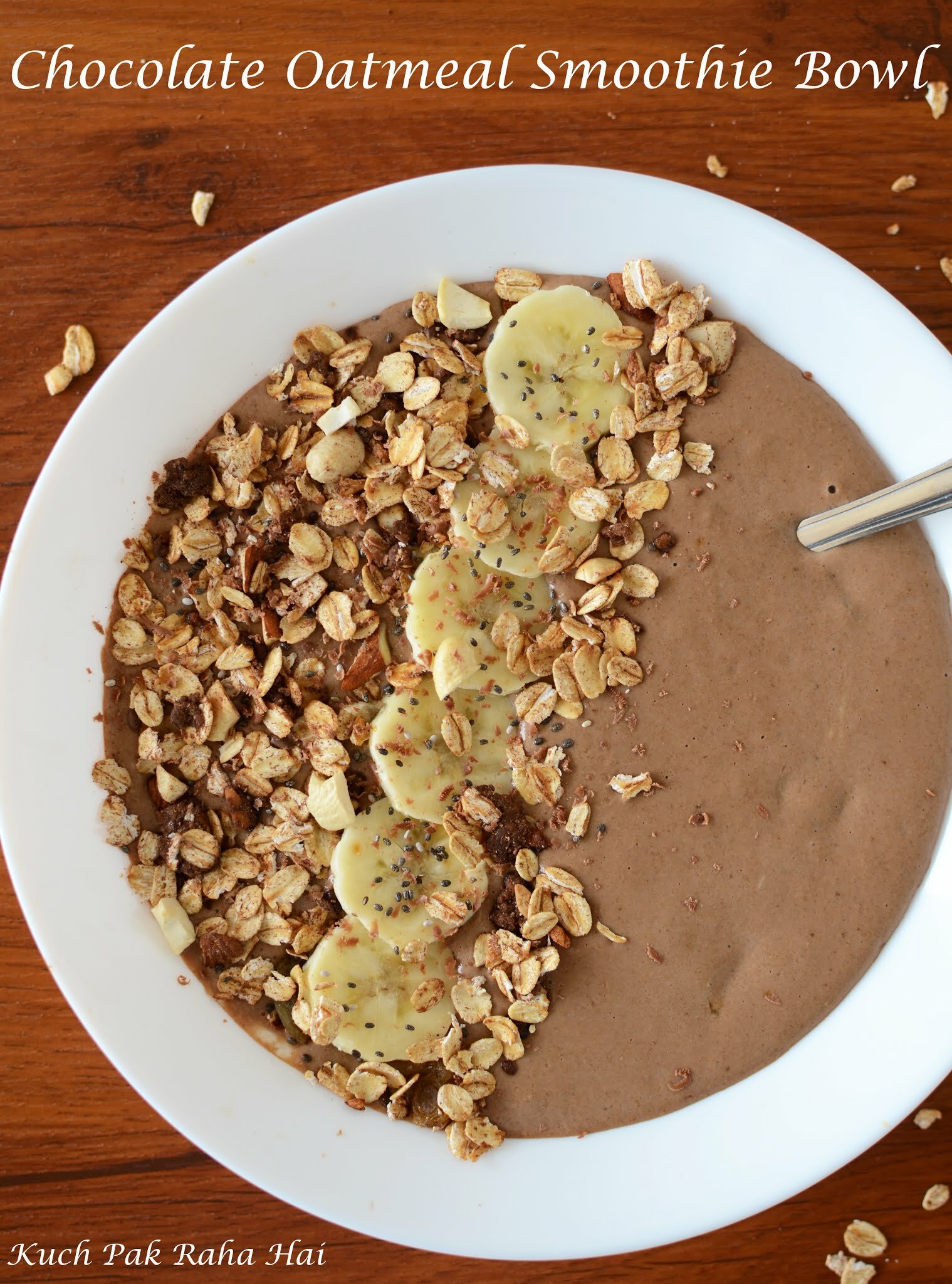 List of Ingredients: (Serves 1-2)
Soaked Almonds – 12 to 15
Chilled Water-3/4 cup
Rolled Whole Oats-1/2 cup
Medium Sized Banana -1
Unsweetened Cocoa Powder-1 tsp
Instant Coffee Powder-1/2 tsp
Brown Sugar-1 tsp (optional)
For Garnishing: (Any of Your Choice)
Granola- 2 tbsp
Banana- 1/2
Chopped Nuts- 2 tbsp
Chia Seeds-1 tsp
Steps To Prepare:
Step 1:
Soak the almonds 8 hours or overnight. Peel these soaked almonds using knife or your fingers.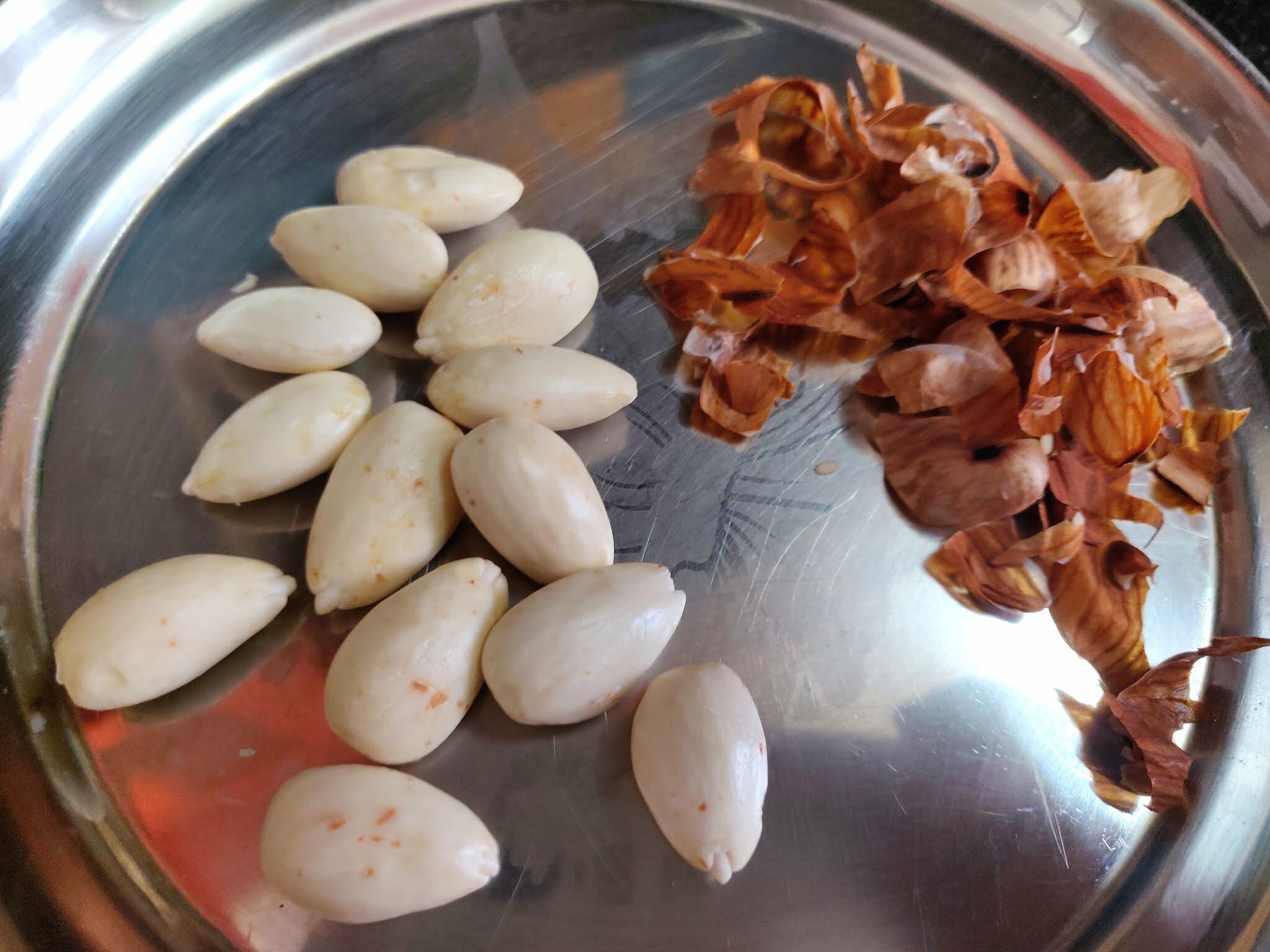 Step 2:
In a blender,add these soaked & peeled almonds along with chilled water. I am using here Wonderchef Nutri-Blender which comes quite handy when making smoothies & all.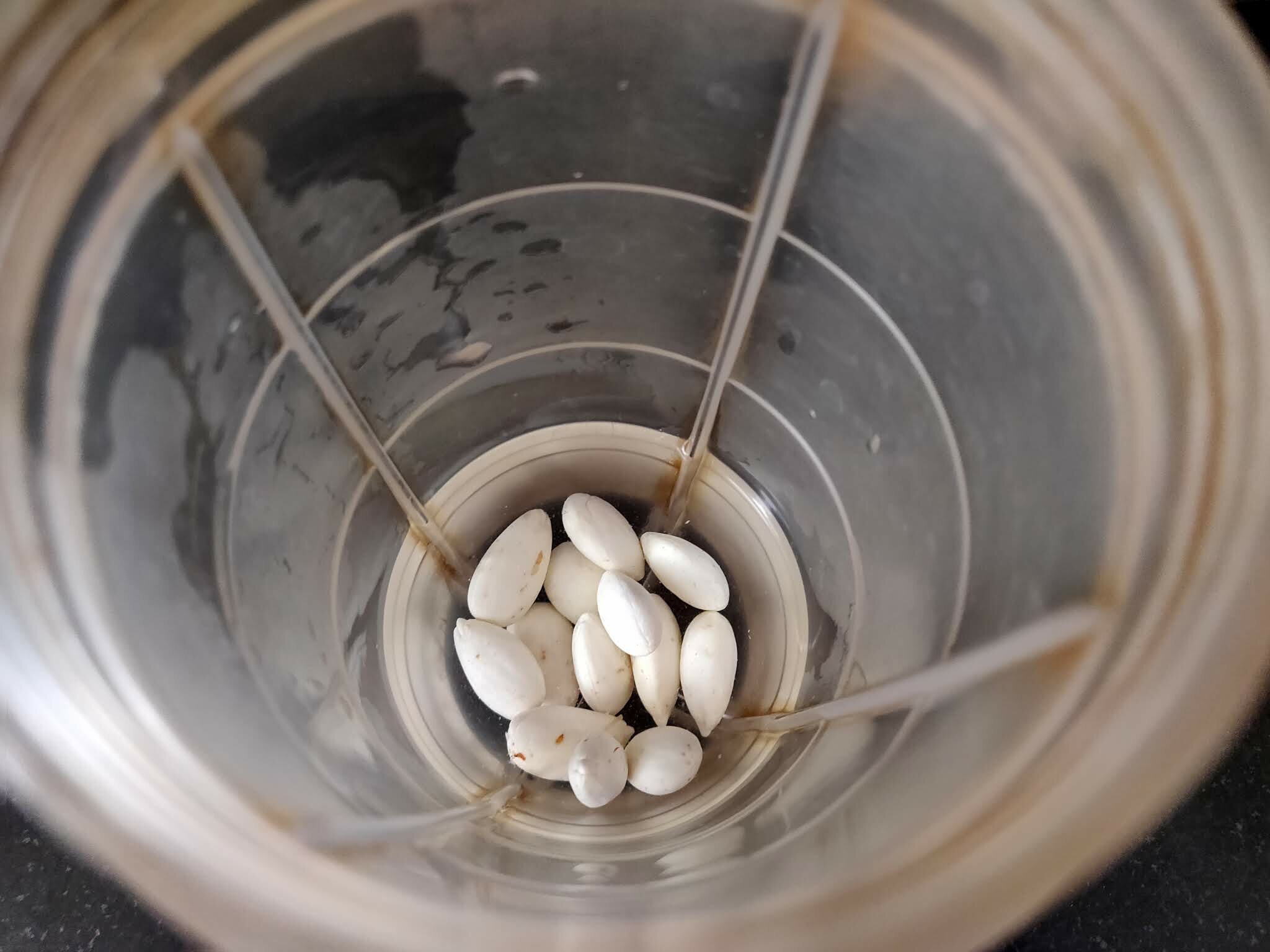 Give it a pulse till almonds are completely blended & turned into liquid. If you want to skip this step, you can use almond milk directly or milk(dairy) for non-vegan version.
Step 3:
Add rolled oats to the almond milk & again give a pulse so that oats are completely crushed.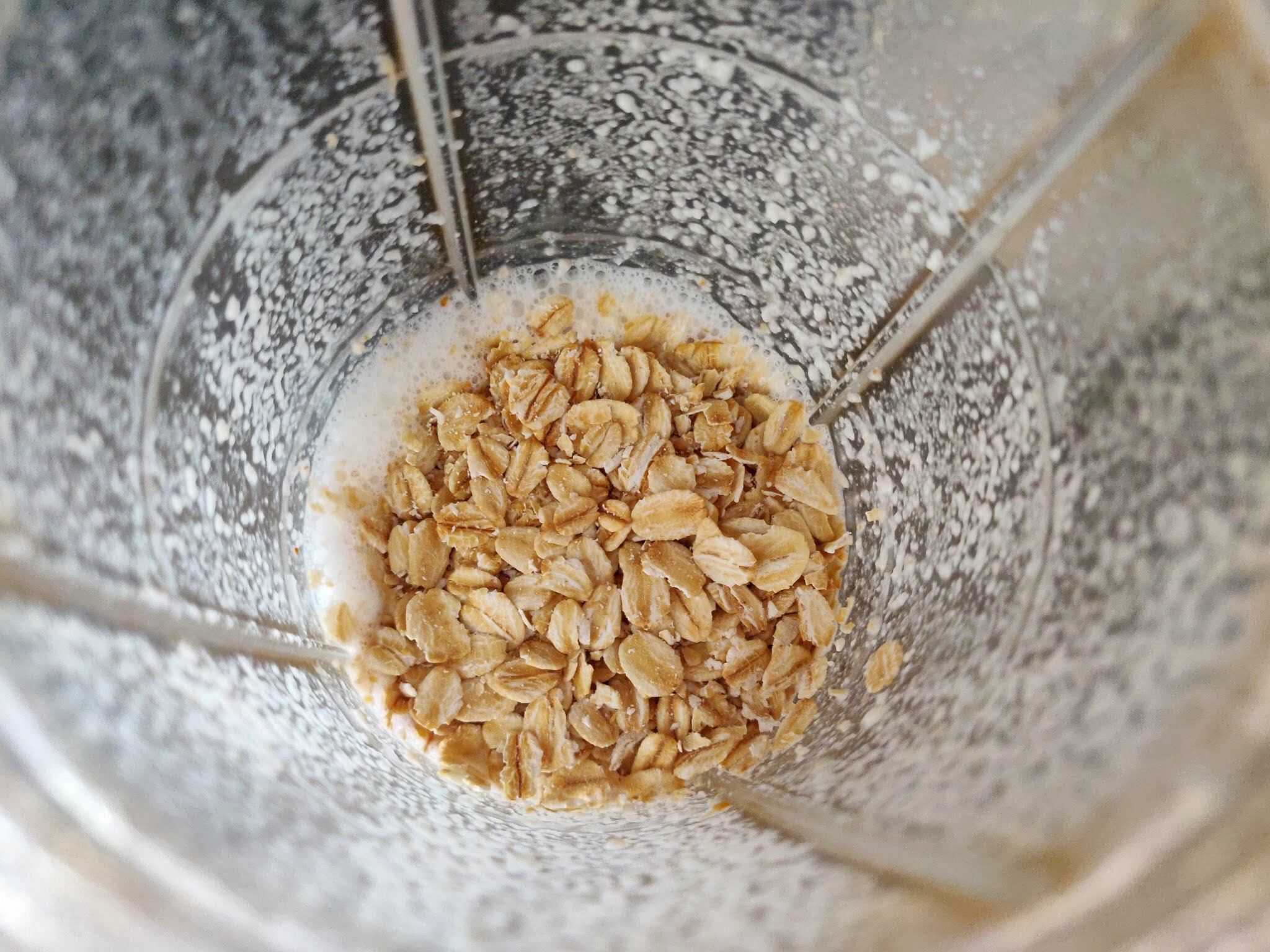 Step 4:
In this step add sliced bananas, unsweetened cocoa powder & instant coffee. If you want to add sweetener, add honey (non-vegan) or brown sugar. I don't add any as the smoothie gets its sweetness from natural sugars of banana.
Blend it well so that all ingredients are mixed well. If you find the consistency thick, you can add some more chilled water or milk.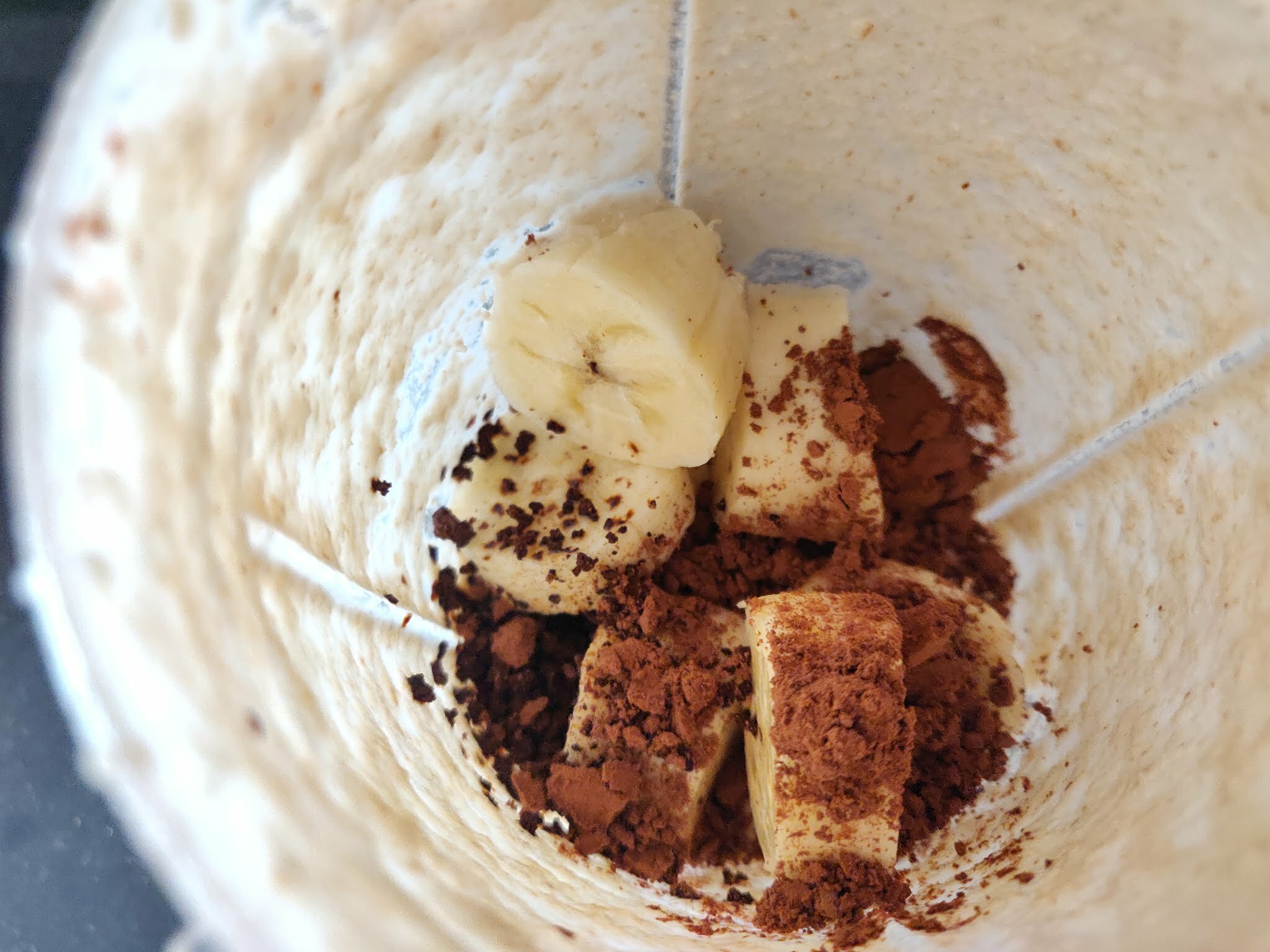 Step 5:
Transfer the smoothie in a long glass or bowl.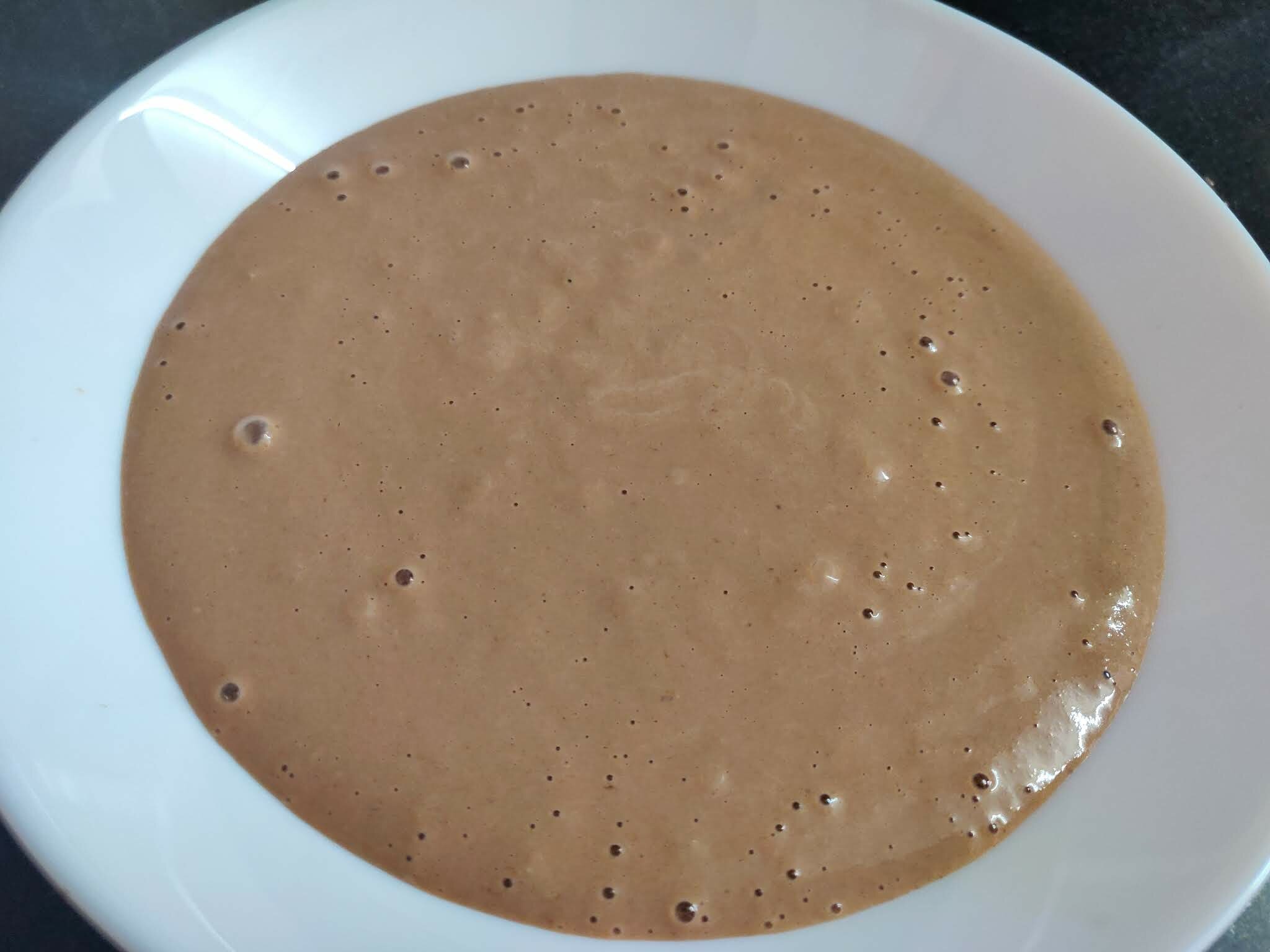 Garnish it with some granola (recipe here), Chia seeds, chopped nuts, bananas or any fruits of your choice. Enjoy this bowl of health in breakfast or give it to your kids who would love to finish it happily!!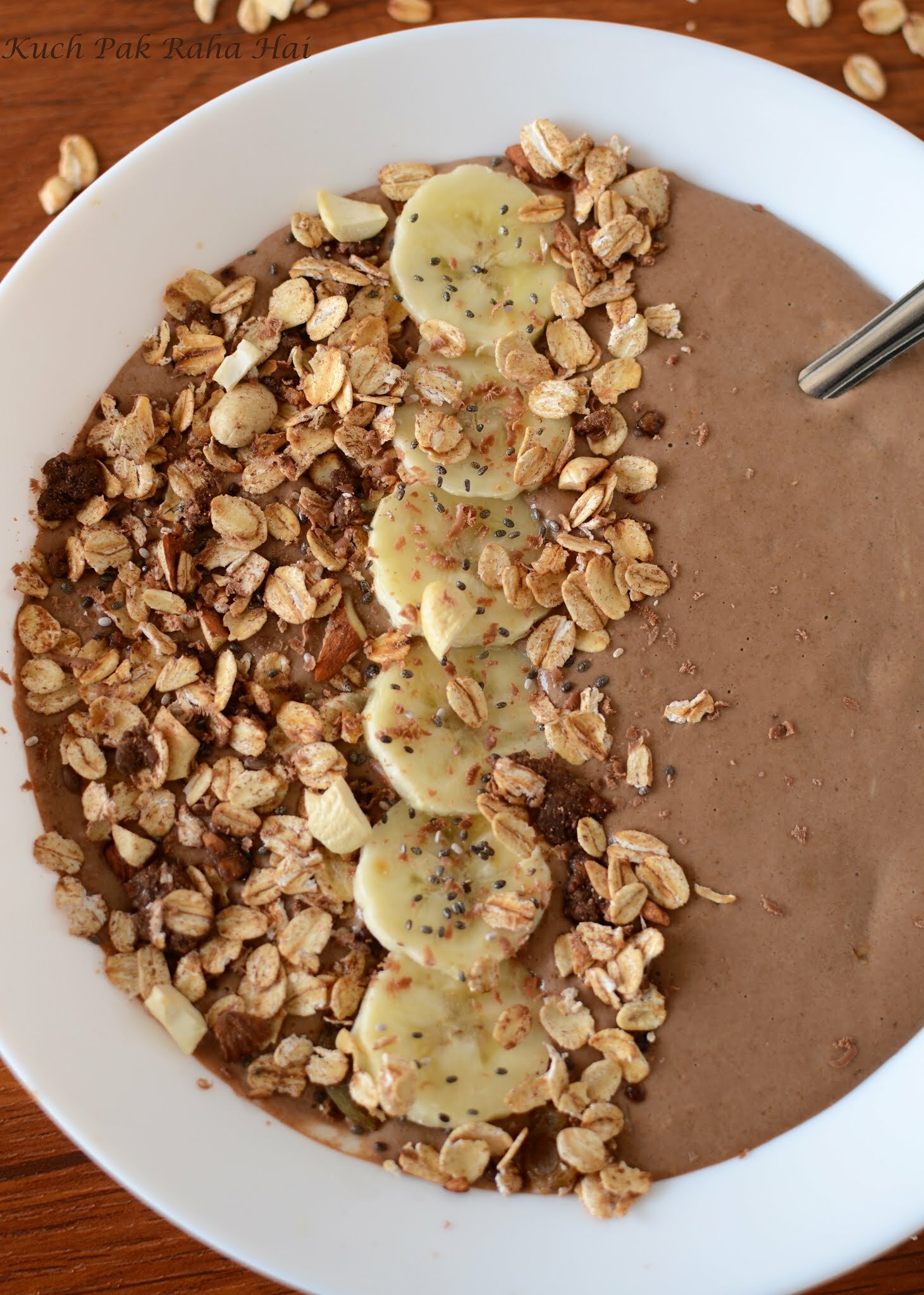 If you try this recipe & share pics on social media, do tag us on Facebook or Instagram or use the hashtag #kuchpakrahahai.
Bon Appetit!!
More Oats recipes you might like :