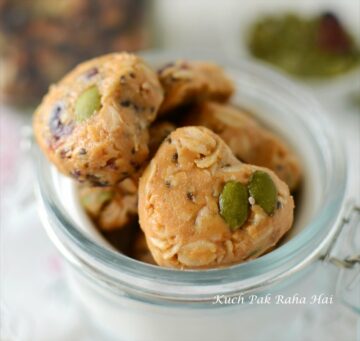 Oats Peanut Butter Bites is a tasty & healthy energy bites recipe perfect for post workout or a quick mid day snack. As the name also suggests, the two main ingredients of this recipe are Oats & Peanut Butter which are combined with mixed seeds & dried fruits making it wholesome & filling.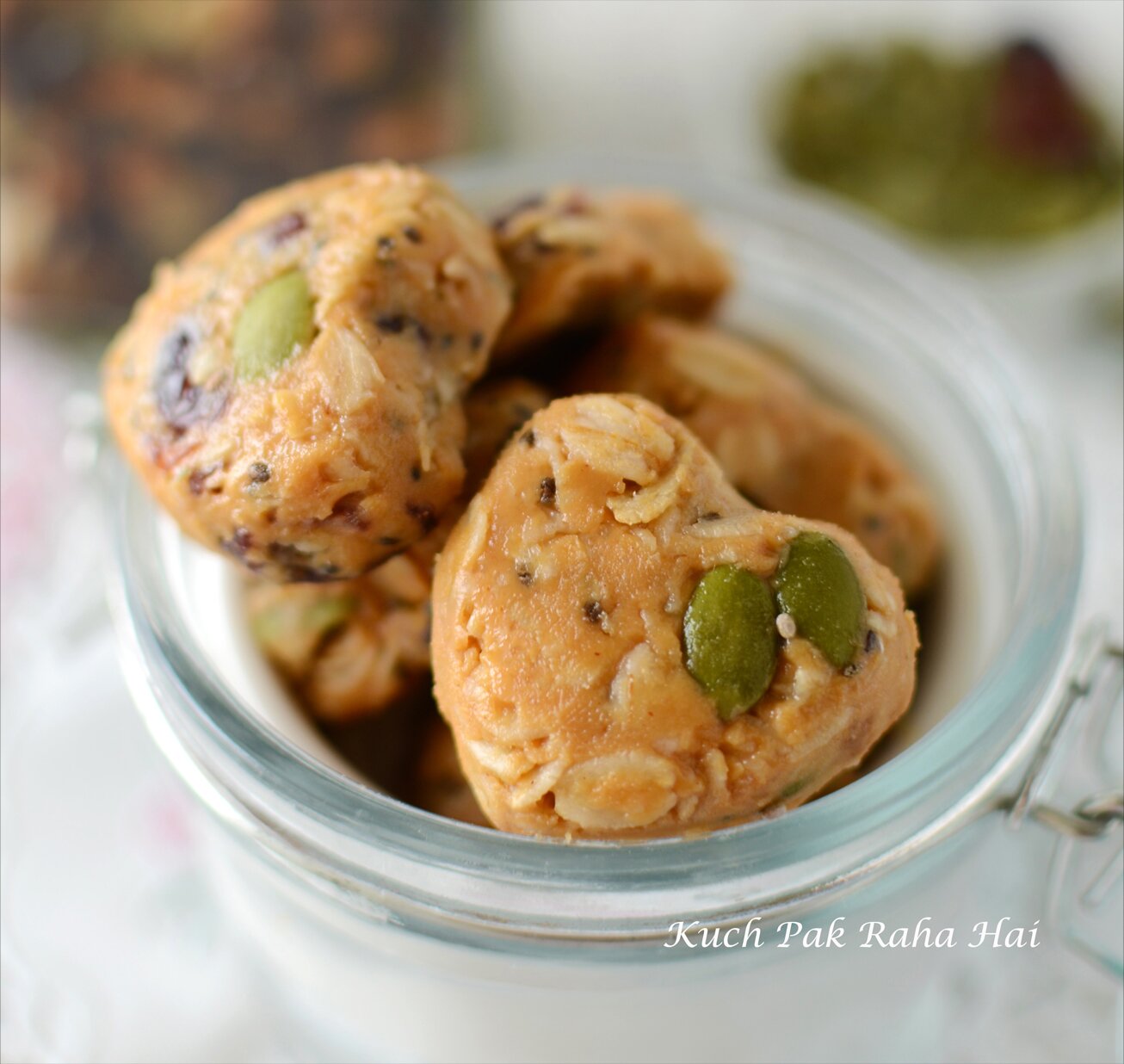 These Oatmeal Peanut Energy Bites are :
Easy & quick to make
No Bake recipe
Vegan
Gluten Free
No refined sugar
Great for snacking
These energy bites are so fun to make that you can even handover its ingredients to kids and they will surely have a good time making them. You can set them in moulds or roll them into balls. These energy bites are wonderful to pack in kids lunch box as they give an instant boost of energy plus nourishes the body with its all healthy contents.
I got this recipe from my brother who loves working out and have this energy bites as his post workout snack. After hearing so much bragging about it, I also tried making them and totally loved this easy peasy recipe.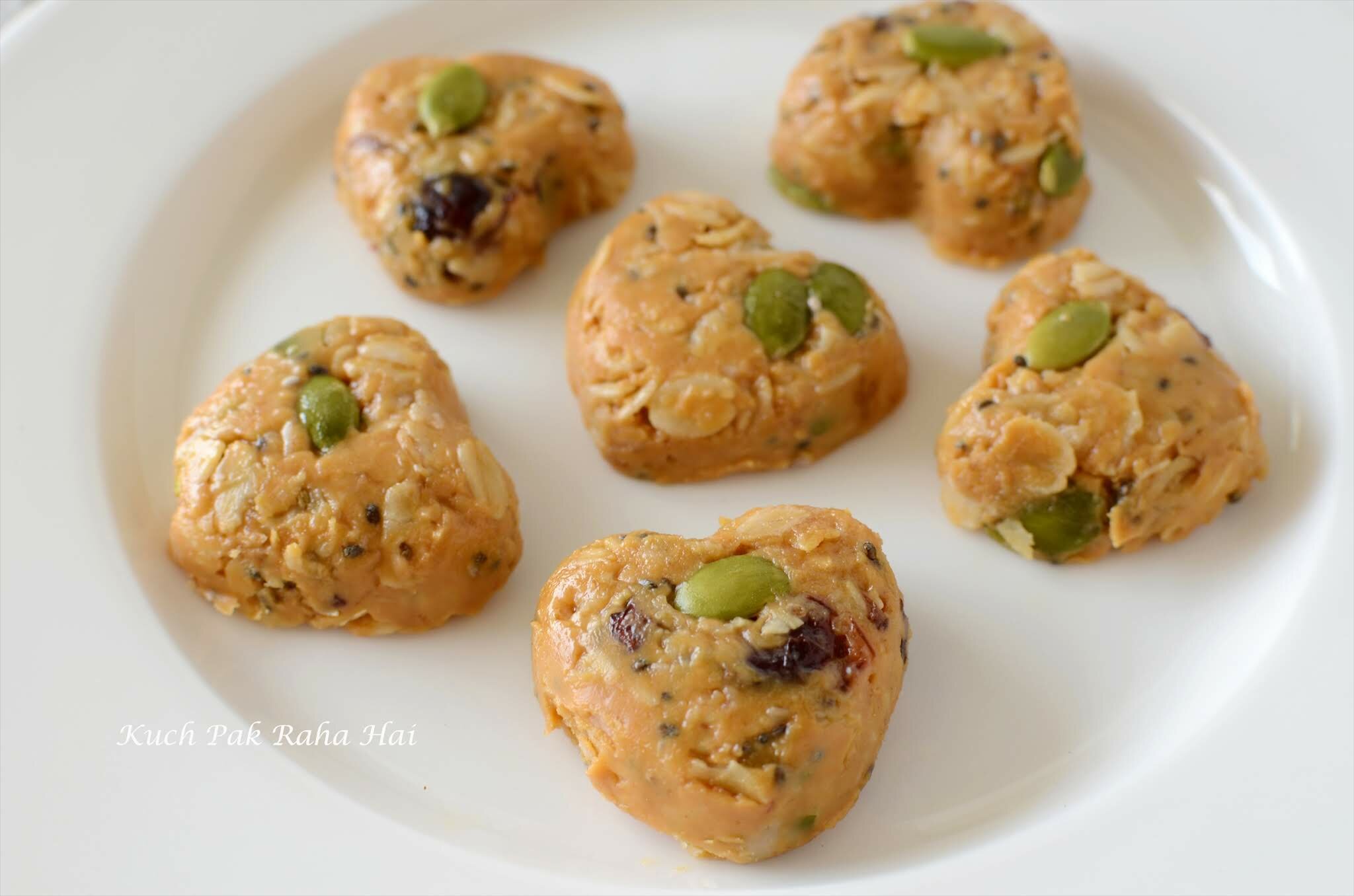 Oats are incredibly nutritious, loaded with vitamins & minerals, rich in antioxidants & excellent source of fibre. Peanut Butter is good source of protein, magnesium and healthy fats. The recipe has chia seeds and pumpkin seeds but also include Flaxseed powder or other seeds of your choice. These bites let you include small quantities of these seeds in your everyday diet.
Some more healthy recipes which you might like:
I have also shared a quick tutorial on youtube channel of this recipe. If you have any doubts feel free to see it. Do Like & SUBSCRIBE, if you like this recipe 😊 .
Watch Video :
List of Ingredients:
Whole Oats-3/4 cup
Peanut Butter-1/2 cup
Honey- 2 tbsp (For vegan version: Maple syrup)
Chia Seeds- 2 tsp
Pumpkin Seeds-1&1/2 tbsp
Dried Cranberries- 2 tbsp
Vanilla Essence- 1 tsp
Olive Oil-1 tsp (For brushing in mould)
Notes :
Other Ingredients which you can also add –
Coconut Flakes
Flaxseed Meal
Chopped Nuts
ChocoChips
Steps To Prepare:
Step 1:
Add all the ingredients in a mixing bowl. I have used Whole Oats by Quaker brand. If you wish you can roast oats before using in this recipe.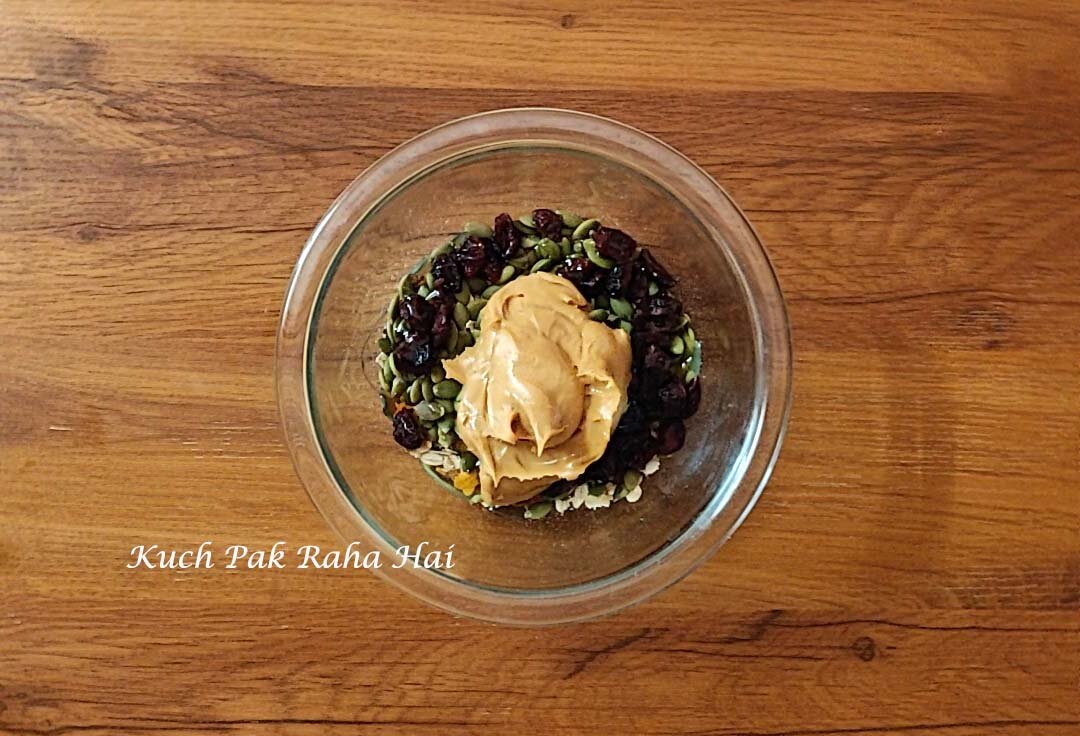 Step 2:
Mix all the ingredients well using spatula or hand. The mixture may seem sticky but don't worry it will eventually set.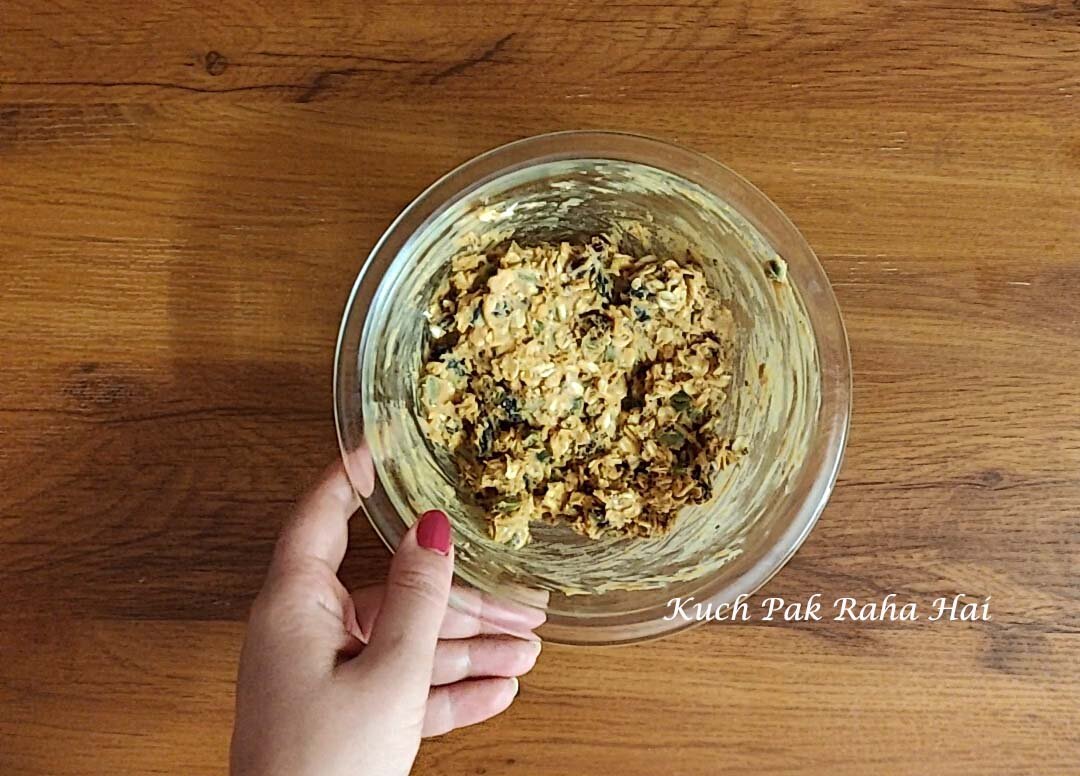 Step 3:
Take a silicon mould tray or any mould of your choice. Brush some olive oil in it.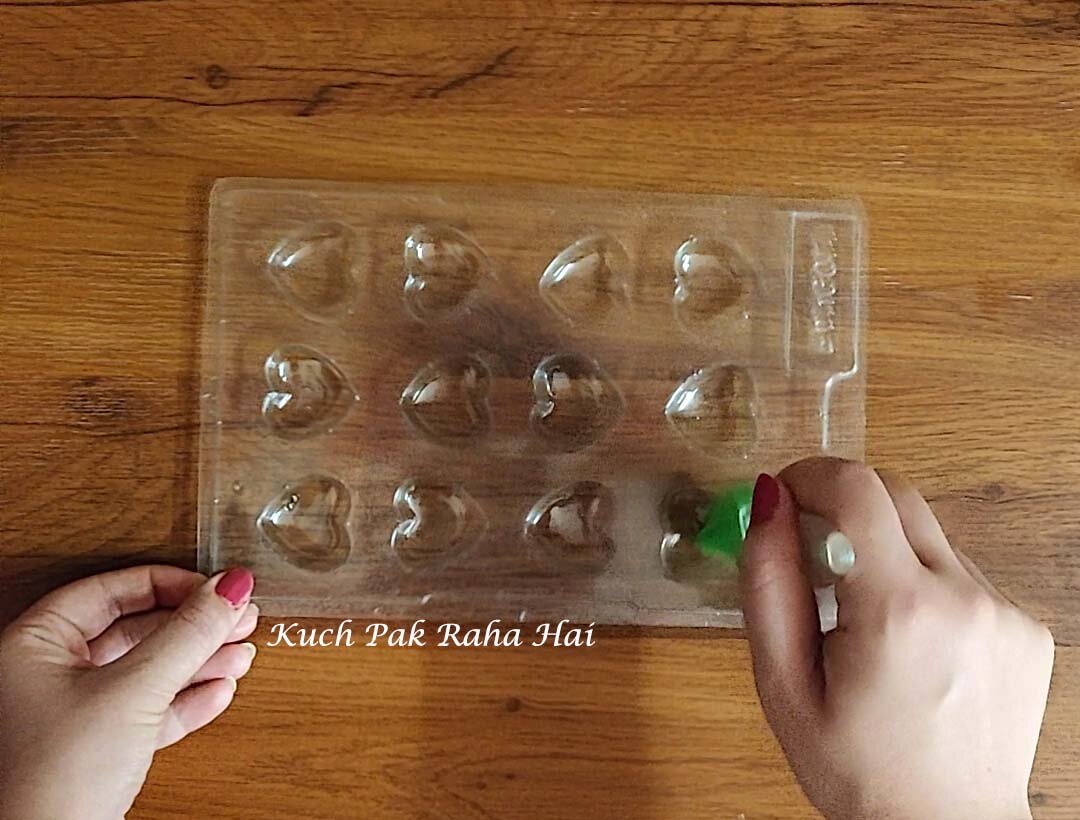 Add roughly 1-2 tsp of mixture in each of the mould and press it using fingers.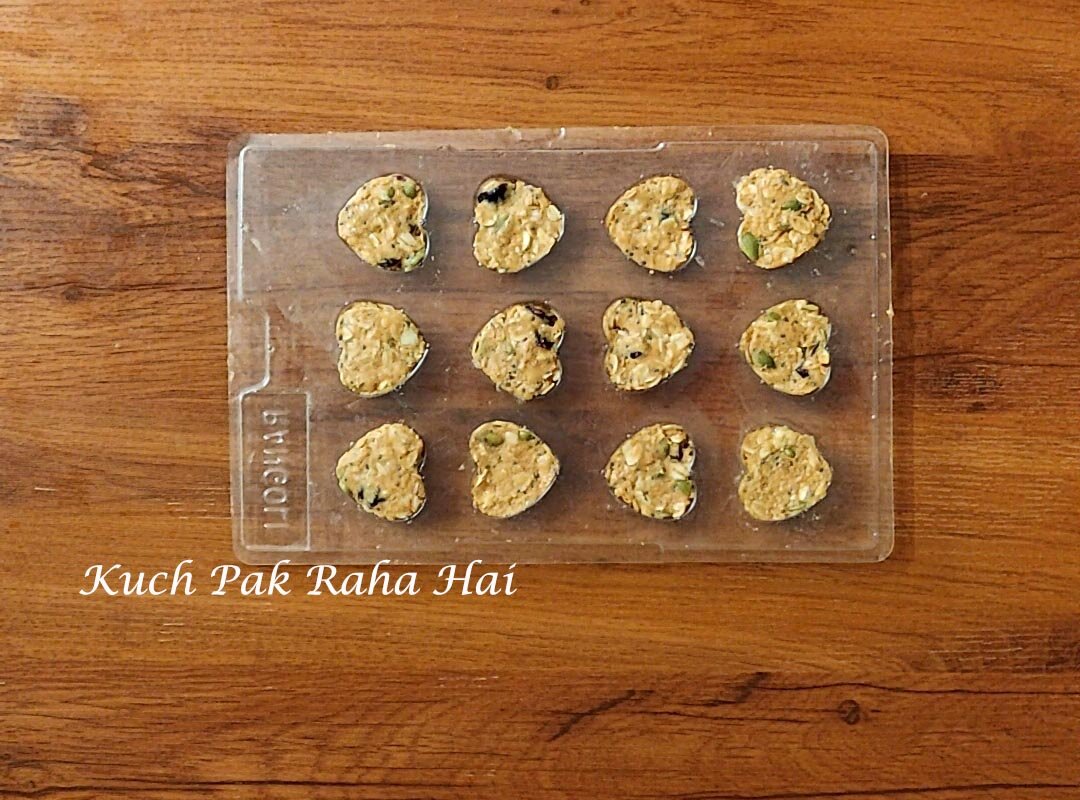 (If you don't have mould there is no issue, apply olive oil on your palms.Take 1-2 tsp of mixture and roll it between your palms to make balls our of it.)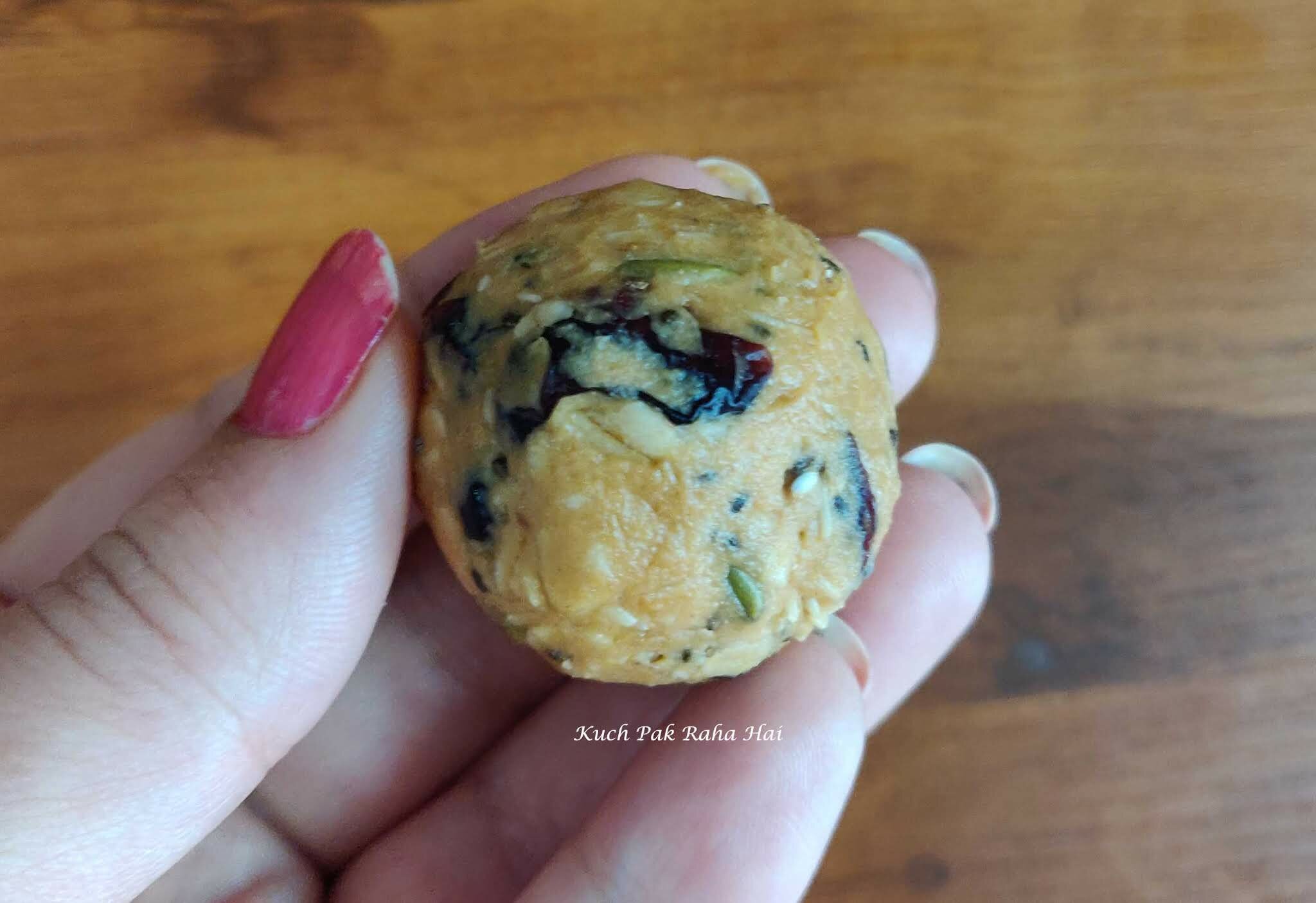 Step 4:
Keep them in refrigerator for 2-3 hours to set completely. Invert the mould tray over a plate or board & tap it from the back. The pieces will fall from the mould.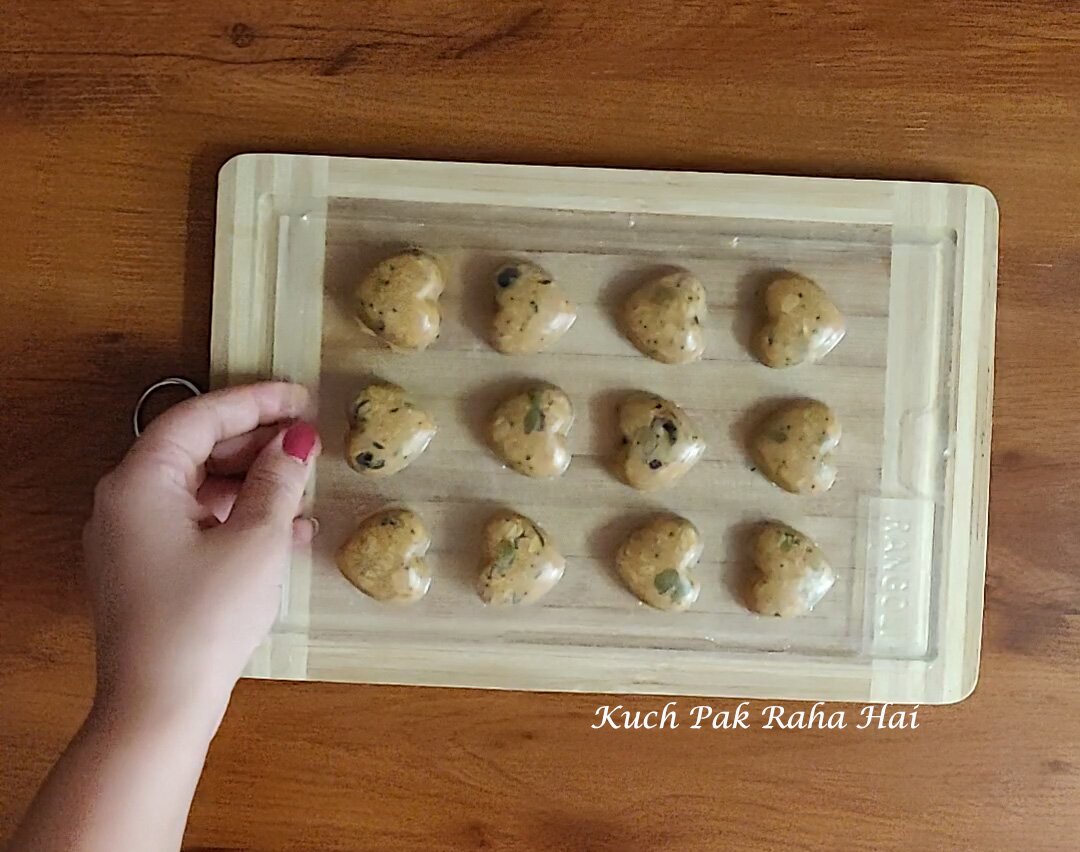 Oatmeal peanut butter bites are ready!! You can store these oatmeal peanut butter bites in an airtight jar in refrigerator for 1-2 weeks.
Pin it : https://pin.it/6u7fIZO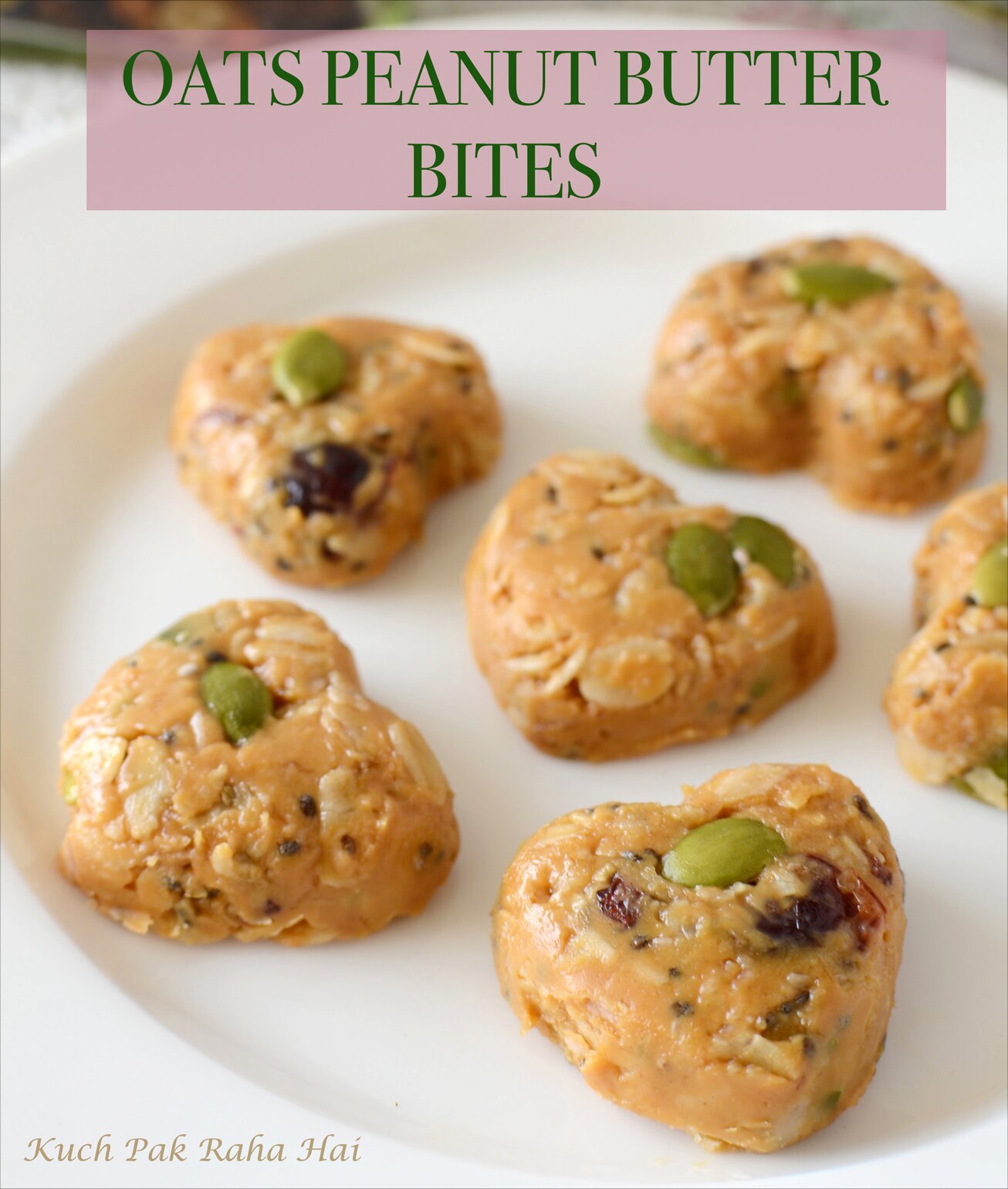 (Mould Used : https://amzn.to/36kyOE4)
If you try this recipe & share pics on social media, then don't forget to tag us on Facebook or Instagram or use the hashtag #kuchpakrahahai.