Today I am going to share the recipe for home made vegetarian momos. The second most popular street food after maggi is "Momo" on the roads of Delhi. It is basically a steamed dumpling with either vegetarian or non vegetarian stuffing served with hot n spicy red chilly sauce.
I am using all the veggies in the stuffing today. One can use some cottage cheese also along with them or add more vegetables of your choice.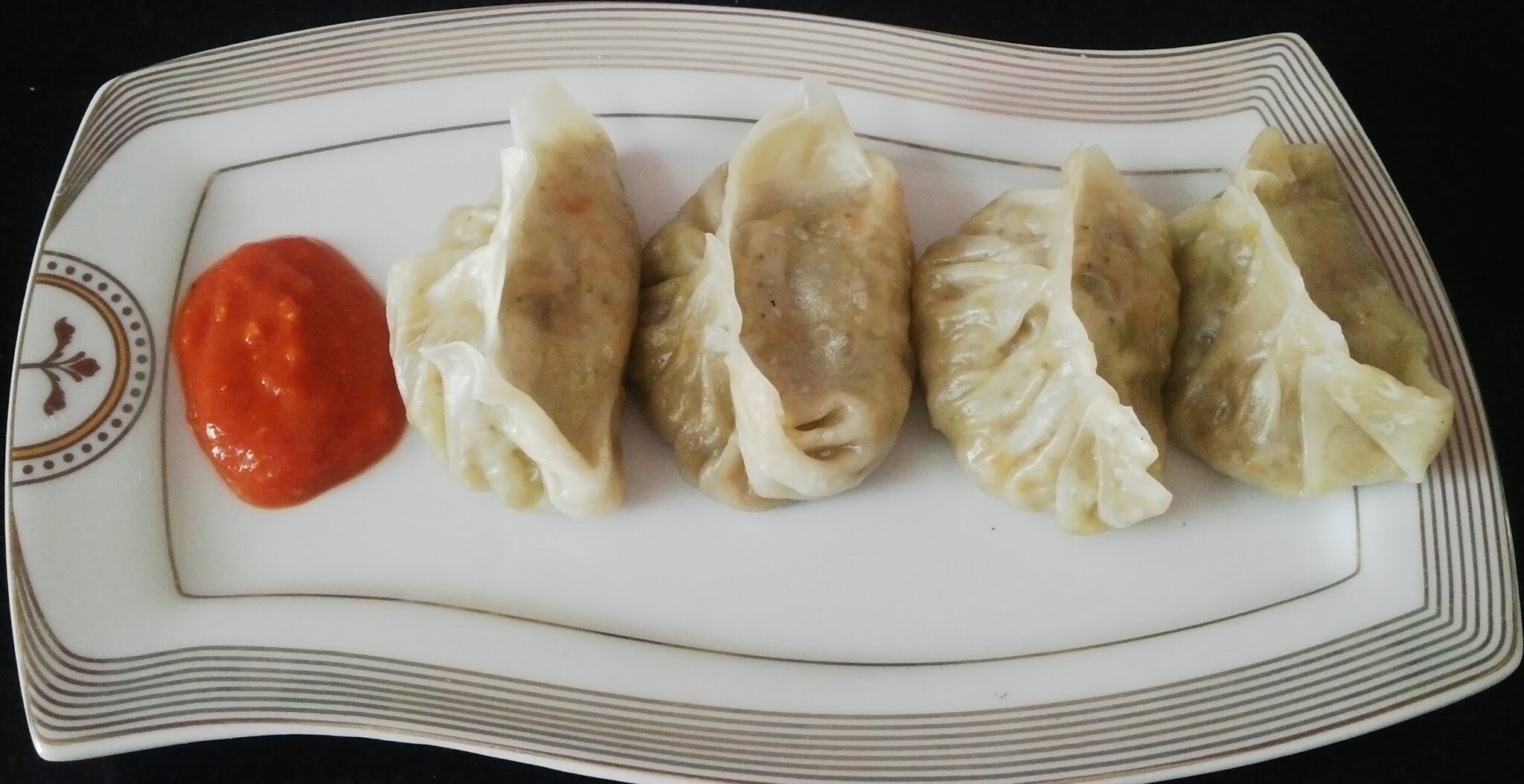 List of Ingredients: (Makes 19-20 momos)

For outer covering:
For stuffing:
Refined Oil-1 tbsp
Ginger-Garlic paste- 2 tsp
Chopped green chillies – 2 to 3
Chopped cabbage-1 cup
Chopped onion-2
Chopped capsicum-1
Chopped carrot -1
Salt- 1 tsp (or to taste)
Black Pepper- 2 tsp
Vinegar-1 tsp
Soya Sauce- 1 tsp
Steps to prepare:
Step1:
Knead the dough using all purpose flour, salt and water. It would take almost 1/3 cup water to get it completely. In case the dough feels sticky, rub teaspoon of oil in your hand and knead it once more. Cover the dough with a moist cloth and keep it aside.
Step2:
In a pan, heat the oil. Add ginger-garlic paste. After 4-5 seconds, add green chillies and rest of the chopped vegetables. Add salt and black pepper. Cook the vegetable for 4-5 minutes only so that excess of water content is not present in stuffing for later stage in cooking. Do not overcook the vegetables as it will make the momo dry and devoid of juices. Add vinegar and soya sauce. Stir well.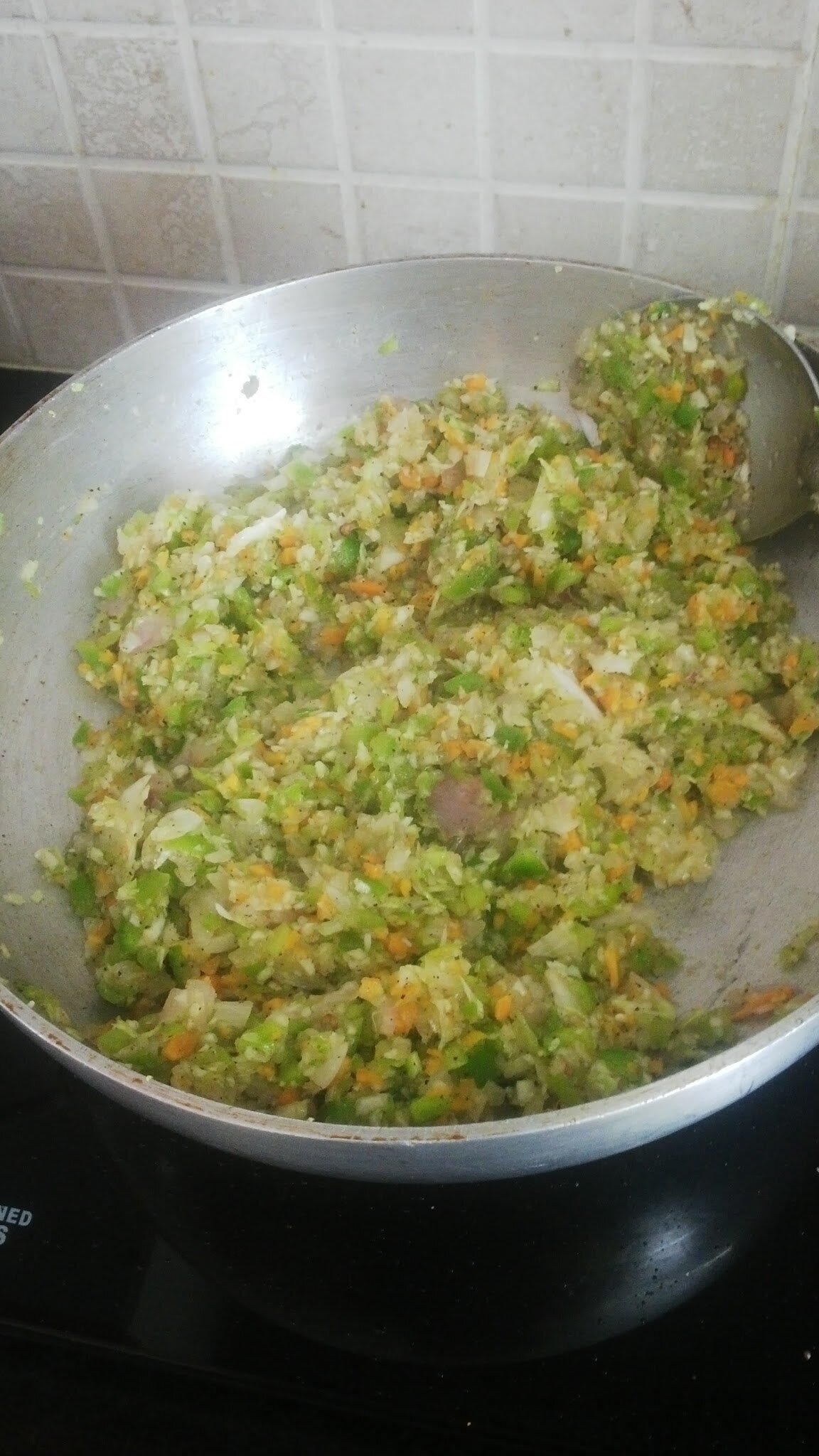 Step3:
We have dough and stuffing ready with us now. Keep the stuffing aside so that its not hot while filling. Pour some water in steamer and bring it to boil.I have a folding steamer which can be placed inside the boiling pot. I am going to use it for steaming momos.
Once the stuffing is not hot anymore start making momos. To begin with, make small balls from the dough. The balls have to be really small. You yourself would be surprised at the stretching capacity of   all purpose flour dough. Start rolling them down. Take some dry flour in a bowl. In between, touch the rolled dough in this dry flour when it becomes sticky. The trick while rolling is, do not roll at the centre of the dough. Try to focus more on the edges. It would make a roughly 3 inches circle. Now, place the stuffing in the middle of the circle.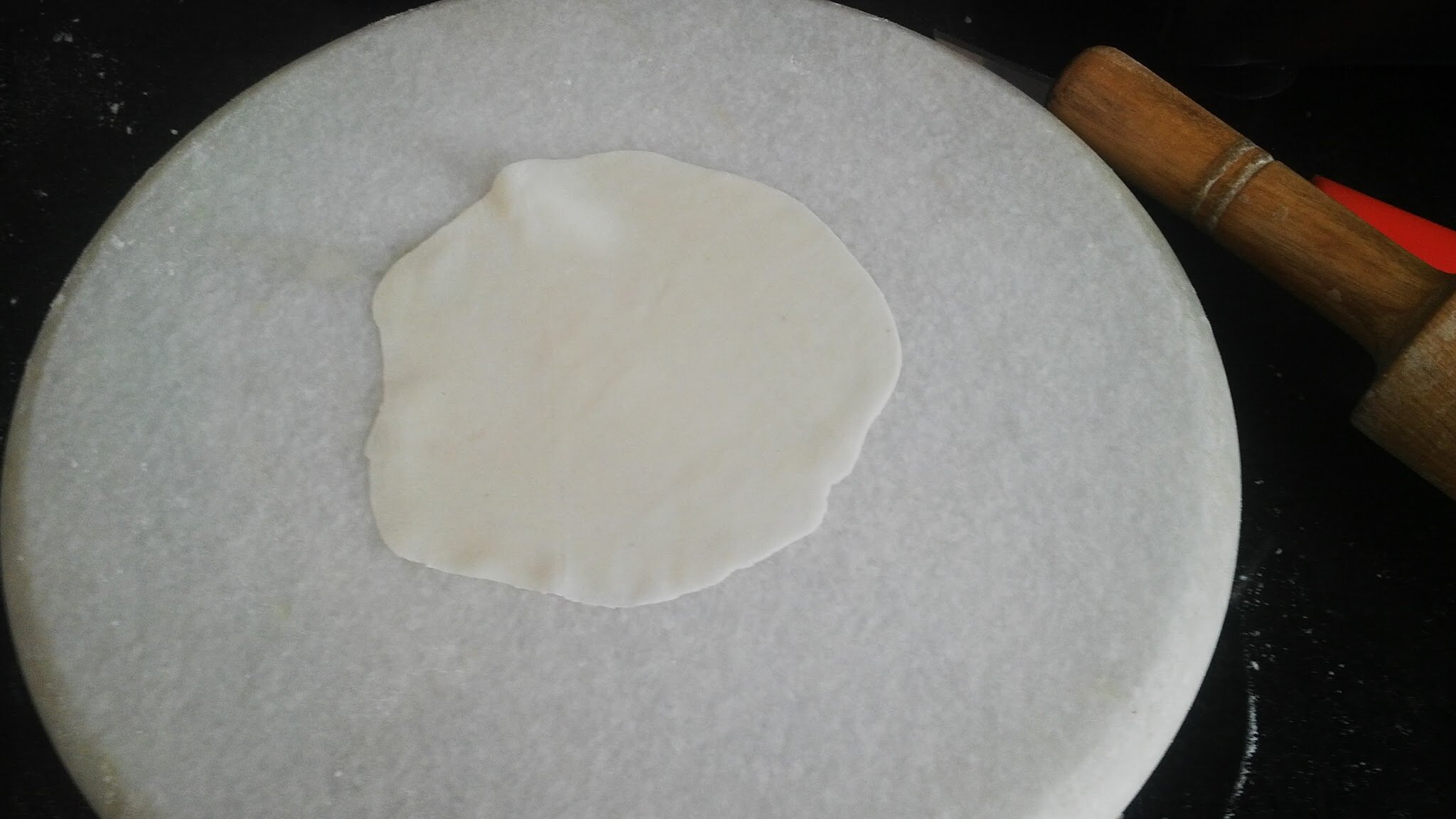 Here comes the tricky part of folding the momos. First of all stick the two opposite edges of the circle from one end. Now, make a small pleat on the edge which is towards your body and join it to the  fold you just made along with the opposite edge. Repeat the process by making pleats and sticking it to the prior pleat.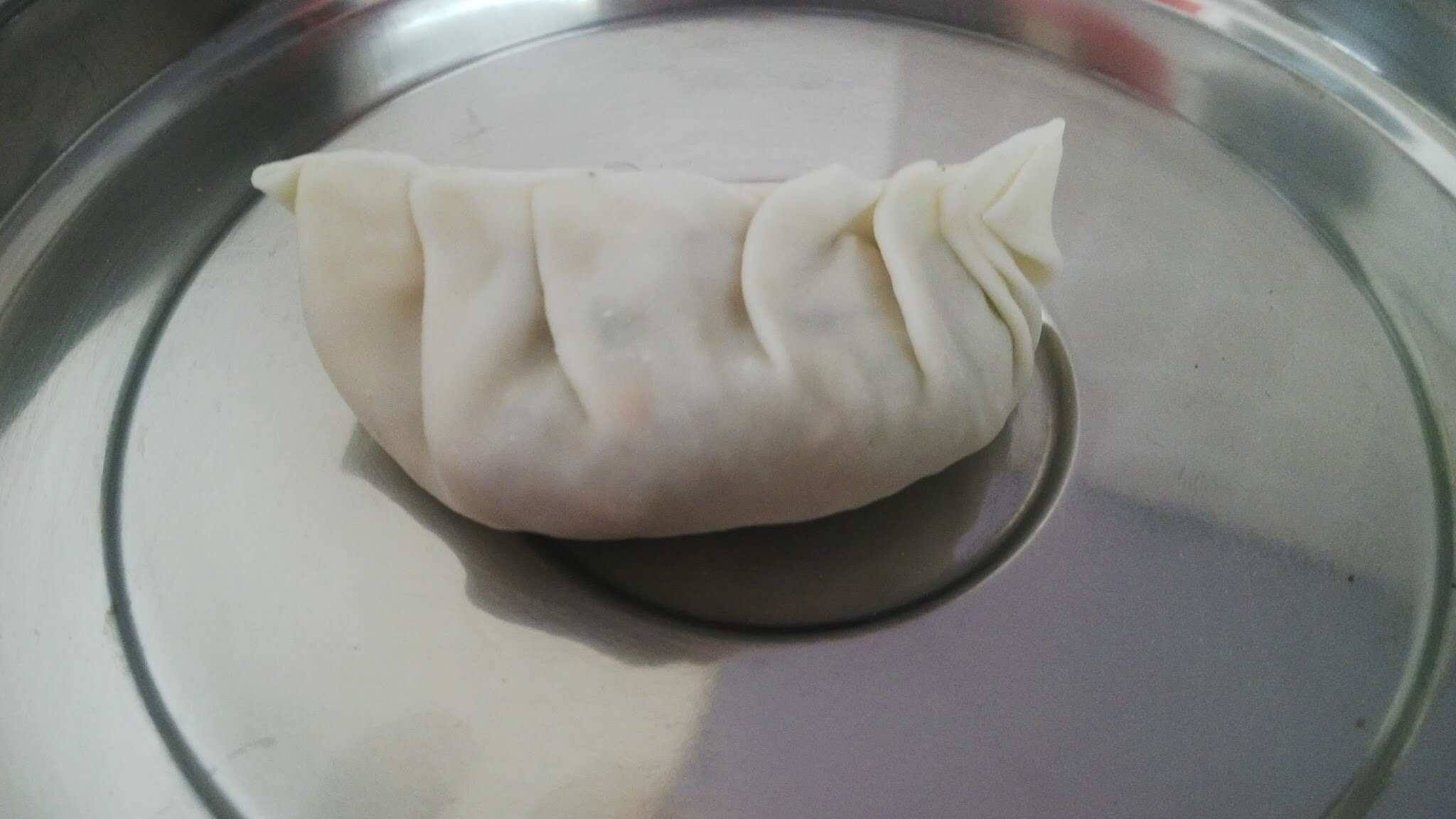 Once you have made 8-10 momos, brush some oil on the steamer (Buy here) and place them over it. Cover the vessel with a lid and let it steam for whole 10 min.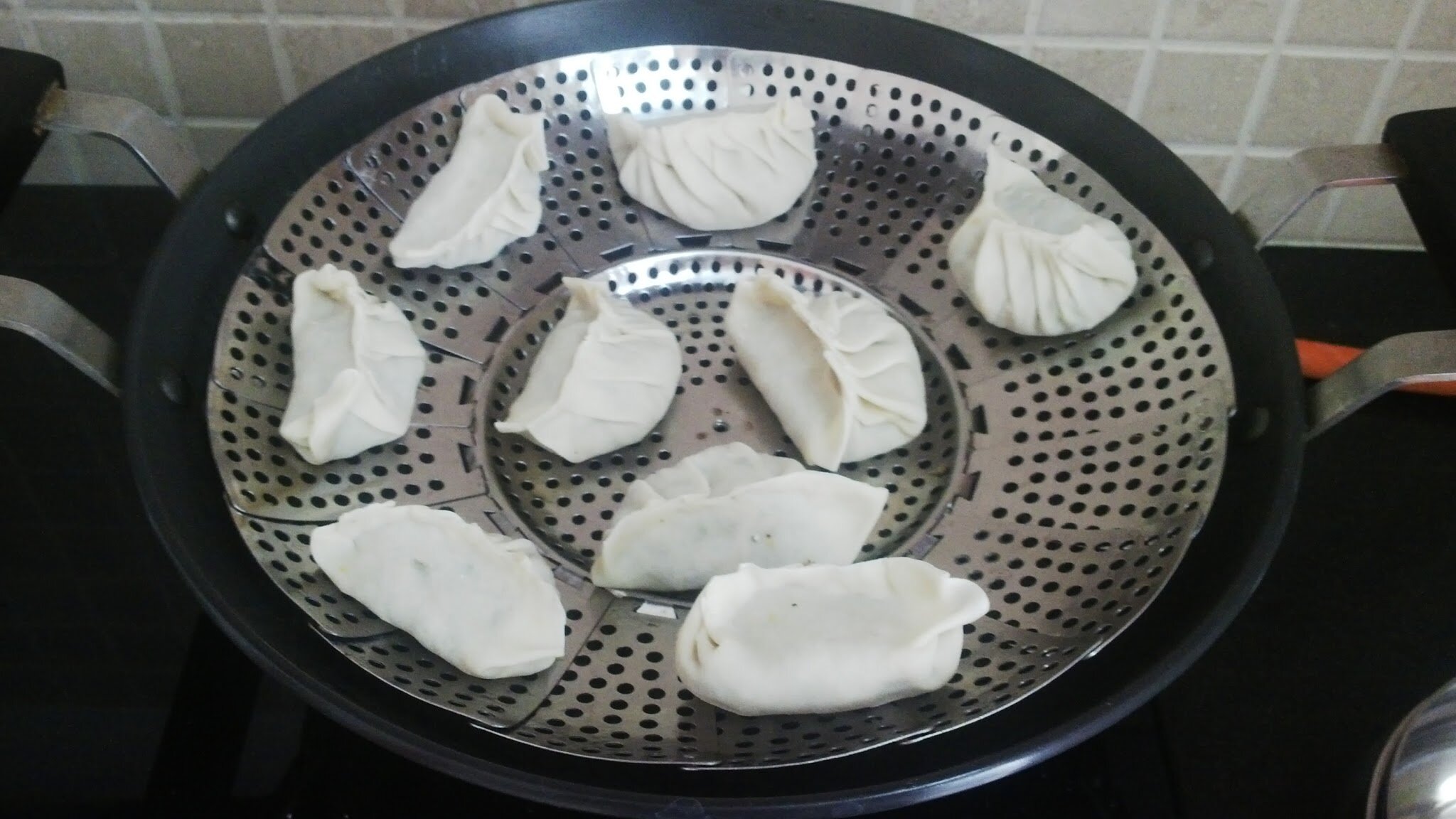 After ten min, open the lid, hot steaming momos are ready to gorge upon!!!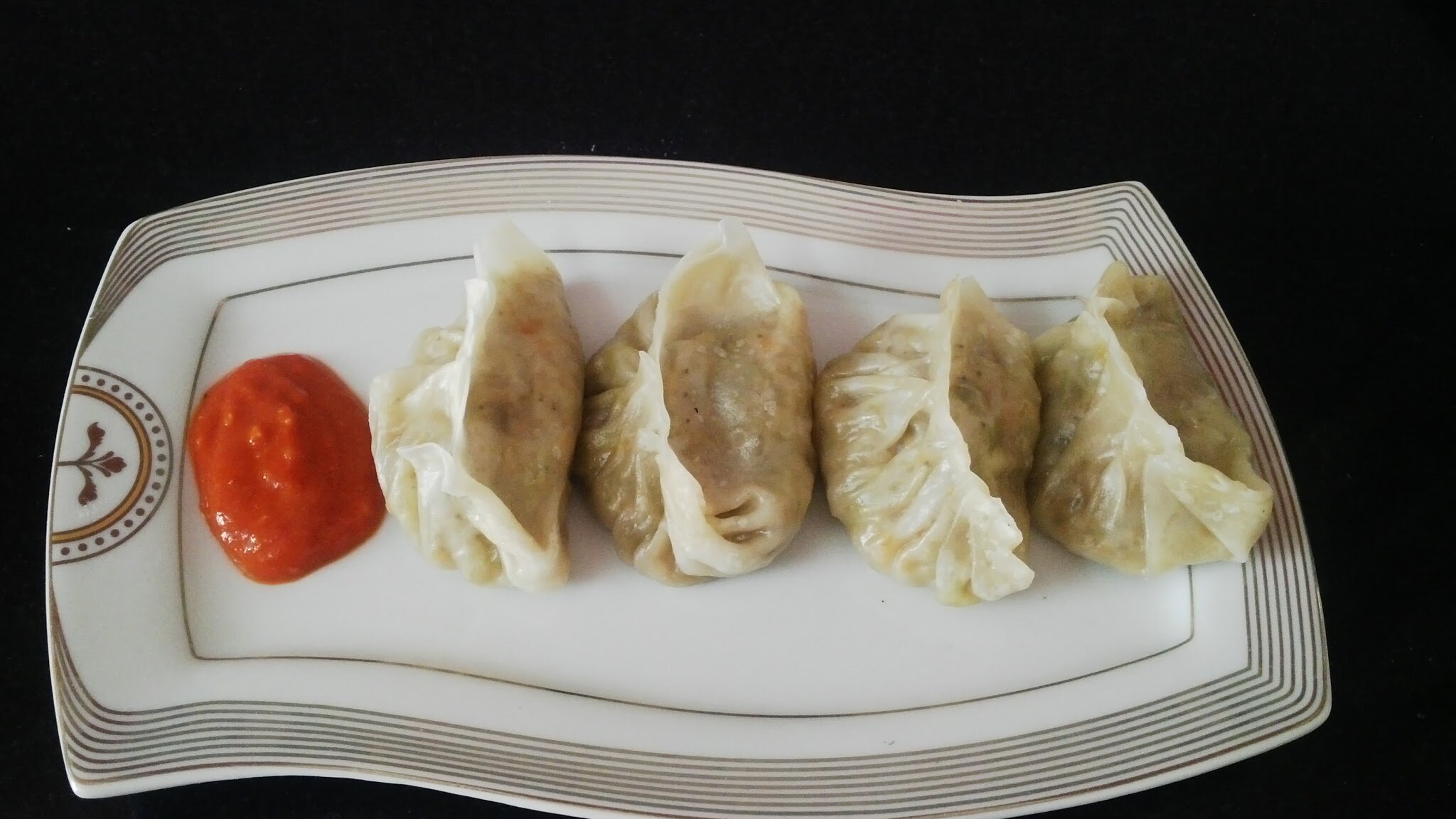 Serving suggestion:
Serve it with hot n spicy Red chilli sauce or chutney. For the sauce recipe, click here.